When I turned on my laptop and logged on to google this morning, I found something to add a pinch of pixie dust to my day: the

google doodle

, it's an homage to

Mary Blair

!
Isn't it adorable? I wonder who gets to design the google doodles...I feel like that would be a

*super* fun

job.

Anyway, I thought I'd join in on the fun with a few Mary Blair favorites!



I have a WDW-oriented mind, so when I think of Mary Blair, first I think of the things she influenced and designed in the parks and resorts...



Like "

It's a Small World

" of course!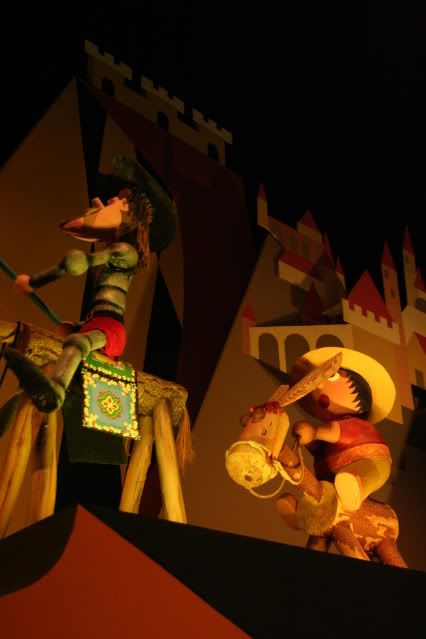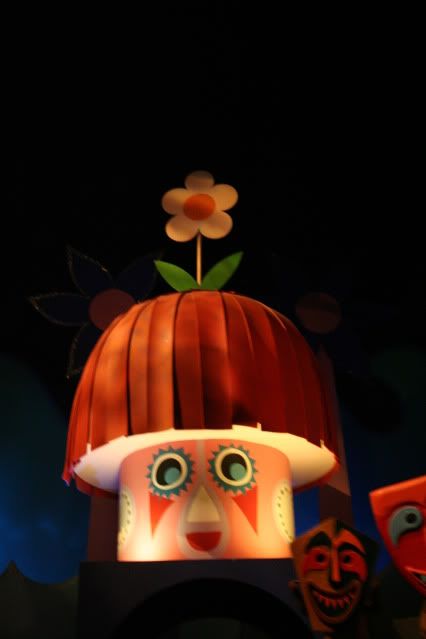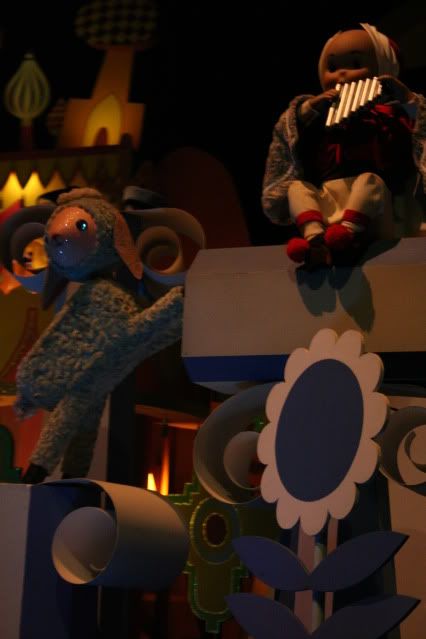 I know some people don't like it, and some people *really* don't like the song, but Small World has always been one of my favorites. And love it or
hate it, it's such a classic!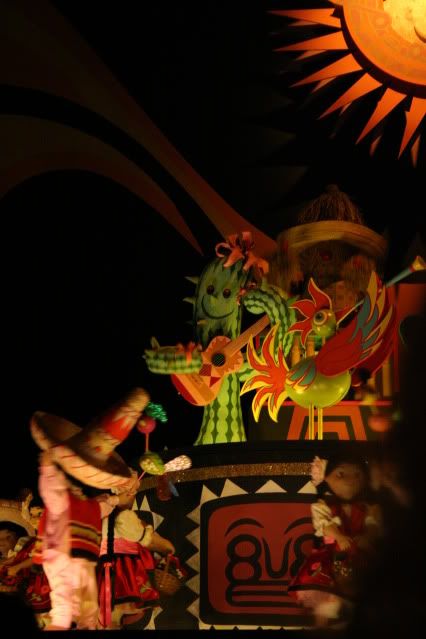 Plus, where else could you find a

cactus strumming a guitar

(on the left) AND dancers with bowls of fruit on their heads dancing under a GIANT bowl of fruit (on the right)!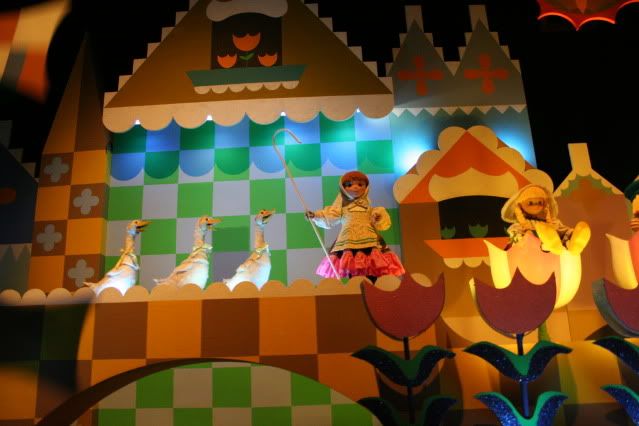 You wouldn't necessarily think that these cute adorable dolls would work with Mary Blair's bold colors and patterns, but together they just click.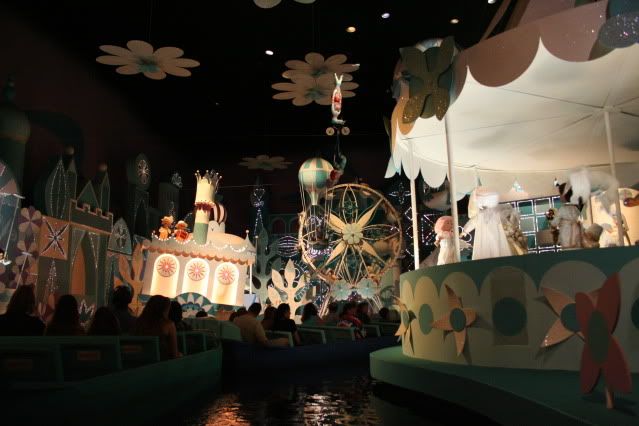 "It's a Small World" is unashamedly darling, and I for one love it. :) But then of course who could forget another Walt Disney World classic that we owe to Mary Blair...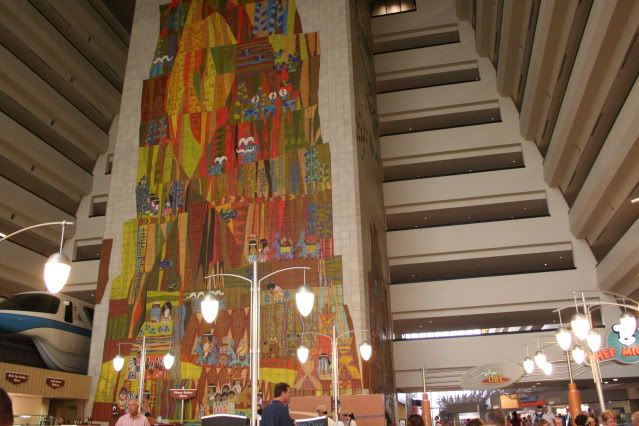 The Grand Canyon Concourse Mural! (Whenever I say "

Grand Canyon Concourse

" in my head, I find myself saying it in the monorail announcer's voice. It sounds so much cooler that way. lol.)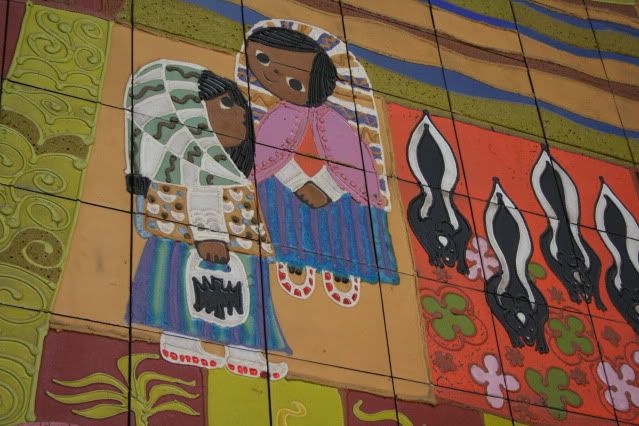 Mary Blair even made skunks look cute!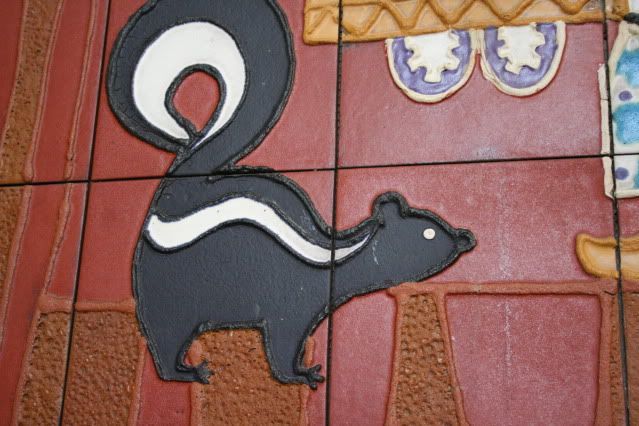 This one's got a cute curly tail!
I love how each little grouping of people tells its own story!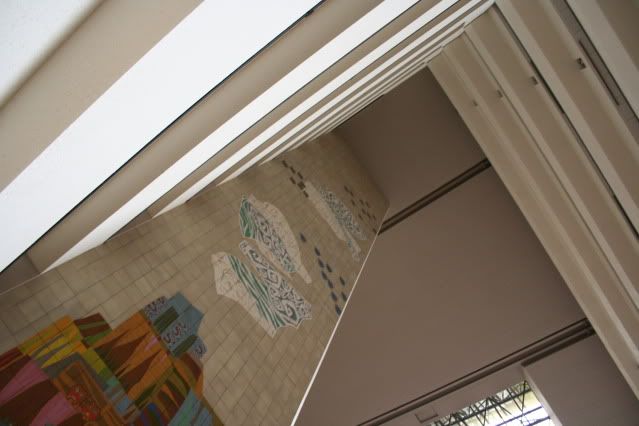 Looking up to the clouds! I don't know if it's just me, but I've always thought the birds look rather like chickens who, really when you think about it, aren't supposed to fly. Hmm...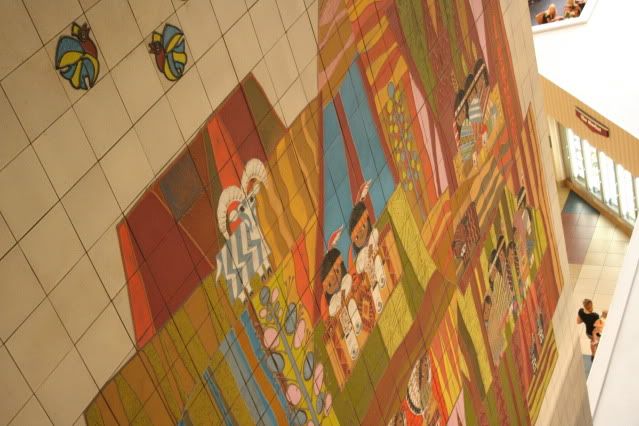 See -- don't they look rather like hens in the upper left hand corner?? I think in this photo I also just barely cut off

Cinco the goat

(you've got to be on the monorail side to see him I believe). On the DVC channel at the Disney resorts, Casey, your friendly host, claims that Mary Blair added a goat with five legs to her mural because she thought no work of art should be perfect. Personally, I think she did it because a five-legged goat is just really cool. ;)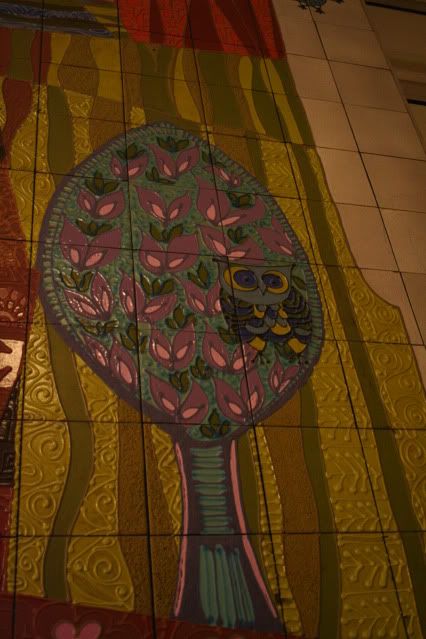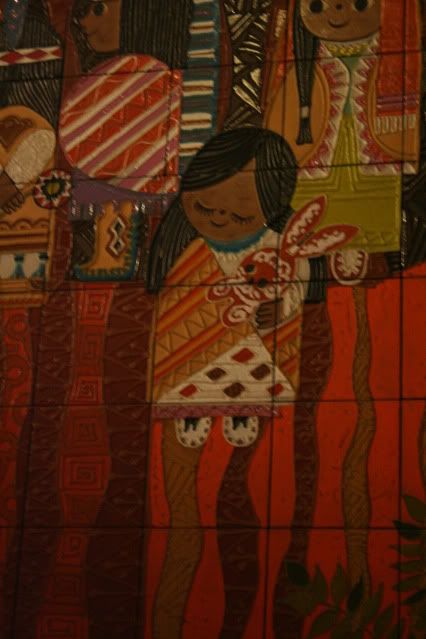 A blue owl in a purple tree and a cuddly bunny rabbit!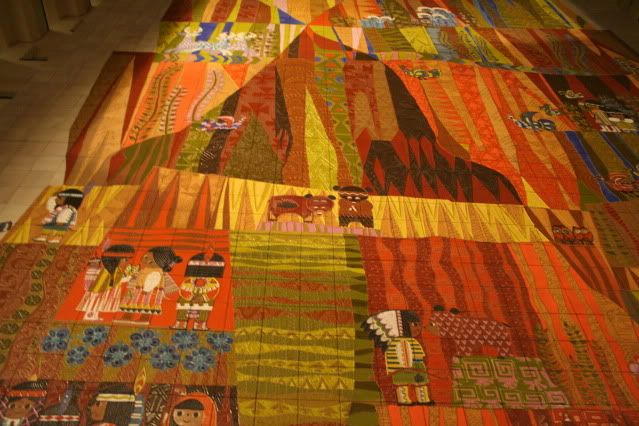 As you can probably tell, those last three pics were taken in the evening rather than during the daylight. It's fun how the time of day changes the way the mural looks and feels, as I'm sure it changes the character of the Grand Canyon itself too! (also. note the

bear and boy

touching noses in the bottom right hand corner. so cute.)
For a long time, I just associated Mary Blair with Small World and the Contemporary, but then I started exploring the extra features on some of my Disney DVD's and realized that she's done some of the most gorgeous concept work: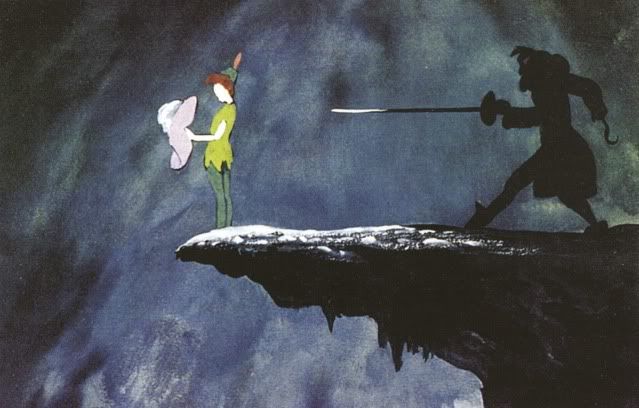 photo credit: fancysomedisneymagic.tumblr.com
Look at how dark and yet how dynamic the backgrounds are on these two!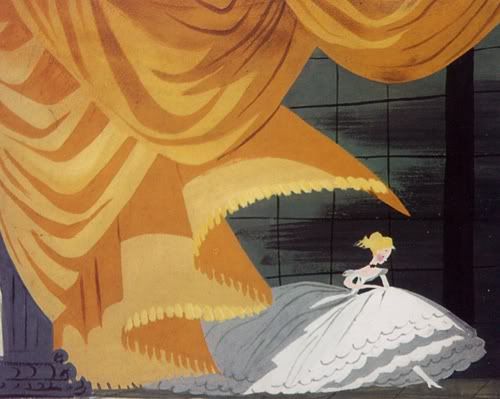 photo credit: fancysomedisneymagic.tumblr.com, oldtales.tumblr.com
Her work for

Cinderella

has to be my favorite though. I adore the pic on the left of her trying the rose in her hair! One summer I spent hours admiring all the concept art on the "extra features' on the Cindy dvd...
Mary Blair sure knew how to draw and dress a

princess

! I'm having serious gown envy with these pictures. It think my favorite might be that dramatic pink cape though, with the pretty white dress!
It's nice that Mary Blair's art still spreads pixie dust to Disney fans today. :)