There's a new video up on my
YouTube channel
today! I have a makeup look/tutorial for a day at Walt Disney World...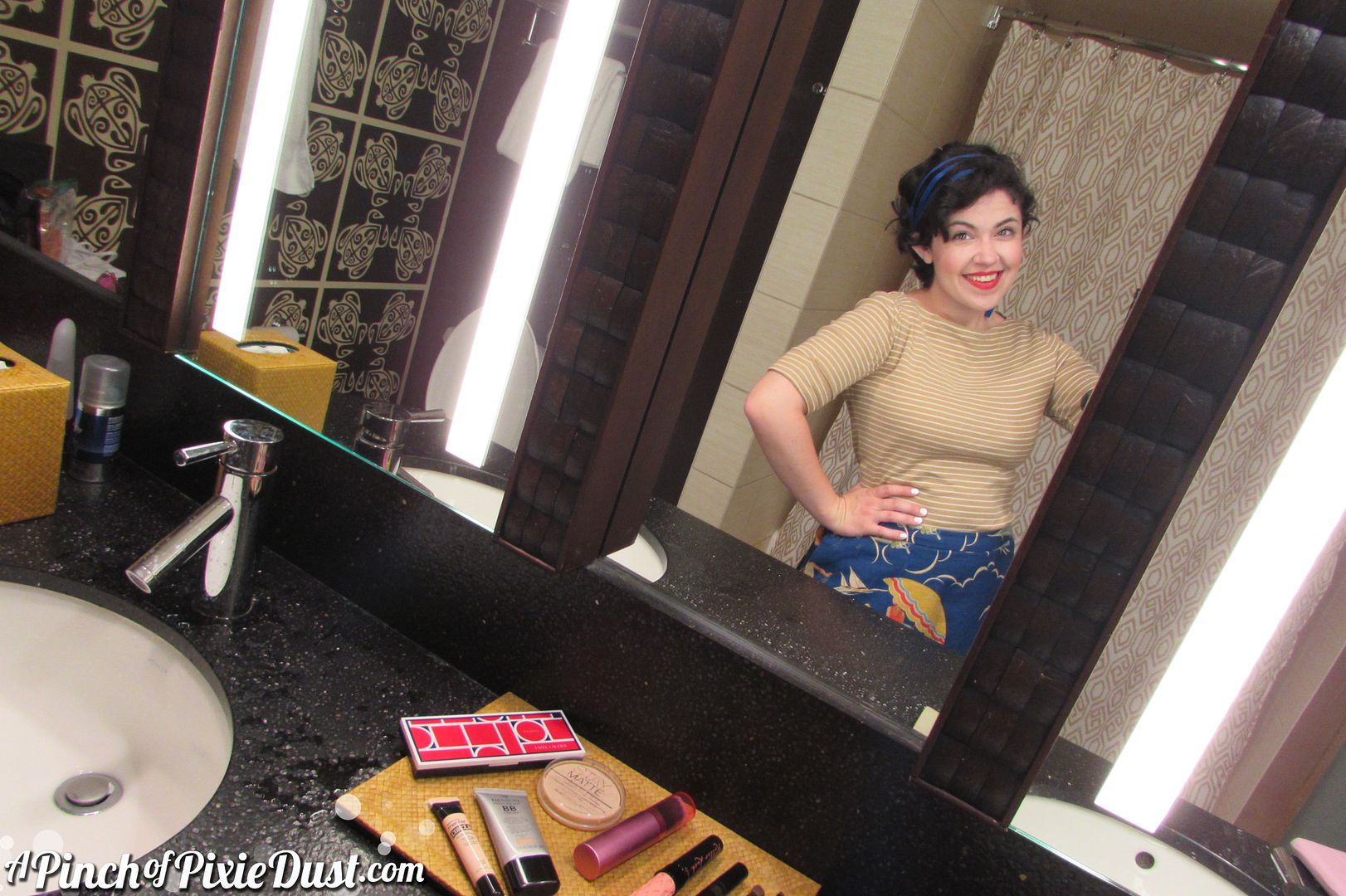 I love getting ready for a Disney day at the Polynesian...
...I can lay all my makeup supplies out on a tiki tray! :)
Some makeup suggestions/items for when you're at Disney:
-SUNSCREEN - don't forget to put this on before you start your makeup! You can often find foundation/BB cream that has sunscreen in it - the Revlon "Photo Ready" BB Cream that I use has 30 SPF.
-powder to set your your foundation/concealer so it doesn't instantly melt off in the Florida sun.
-sparkly eye shadow so you can match the princesses.
-lipstick that matches your outfit.
To catch the tutorial click
here
or click play above. Do you have a favorite makeup look for the parks? Be sure to share in the comments!