This time two years ago I had just returned from an amazing three week trip to France and England. I was sad to see the European adventures end, but by blogging about it and sharing all the details on here, I've been able to keep the trip alive for that much longer. :)
We have now reached the last installment of the Emma in Europe 2013 trip report - the flight home! Sad face...
I woke up very early and left my hotel and Big Ben behind to get to Paddington Station and catch the Heathrow Express train to the airport. I caught one of the first trains of the day - I think they start around 6:00 am, and there's one every fifteen minutes.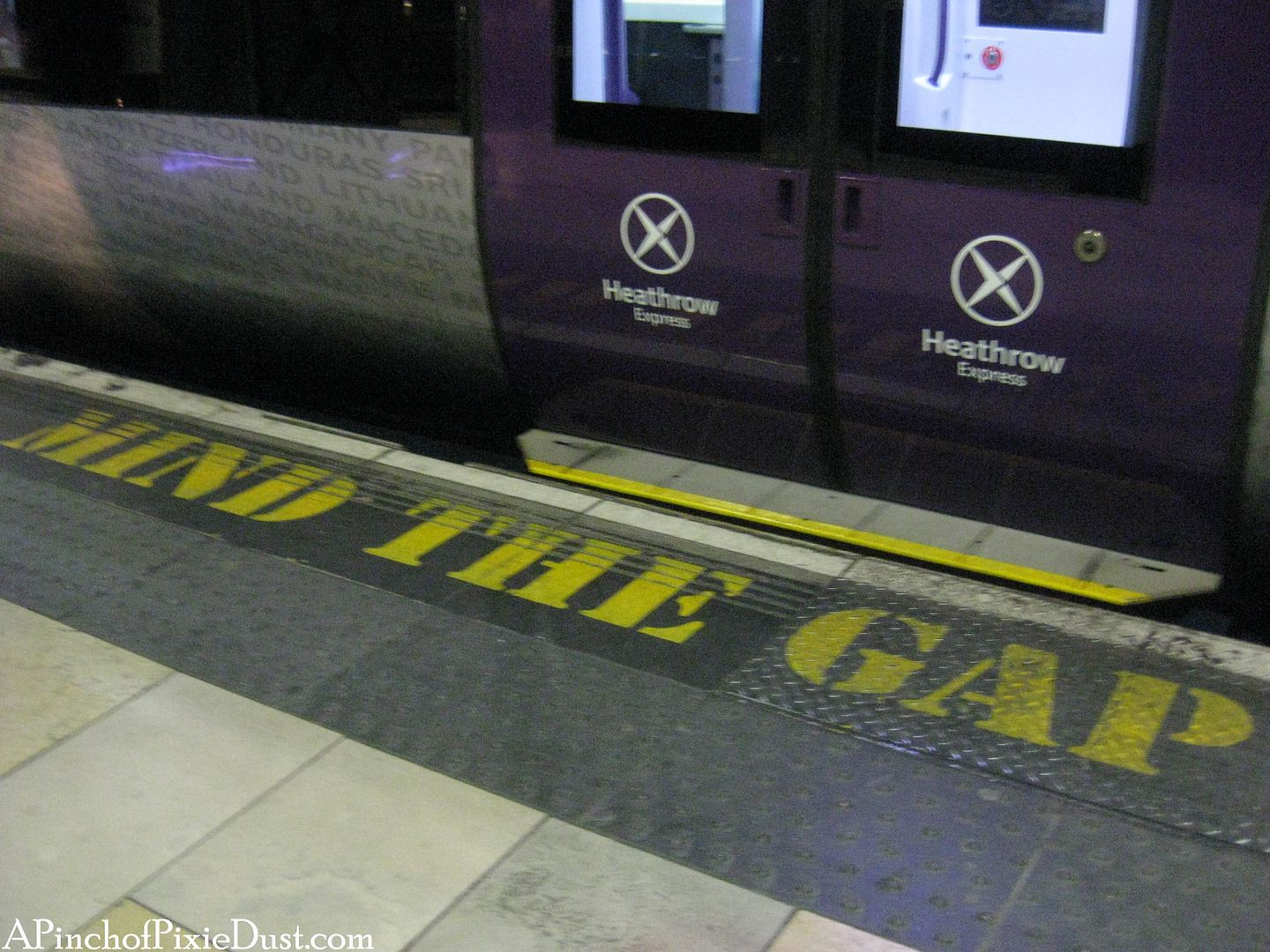 One last "MIND THE GAP!"
The train was very quiet that early, and I savored my last rail journey of the trip. In spite of some snafus with delays and snow and "
supprime
," I loved travelling by train throughout our adventures.
I had specifically tried not to bring too much with me at the outset of the trip because I knew I'd find plenty of tempting souvenirs...but my luggage was still rather challenging! The backpack I had brought as a personal item was stuffed to bursting - it miraculously made it through security before giving up the ghost.
Luckily the Heathrow terminals (to provide for just this contingency) have loads and loads of shops...not just generic names either, but your favorite British brands like
Harrods
and
Cath Kidston
. Seriously, I could have spent hours browsing! I couldn't possibly have had a better excuse, so I spent a fun half hour picking out a brand new bag at Cath Kidston.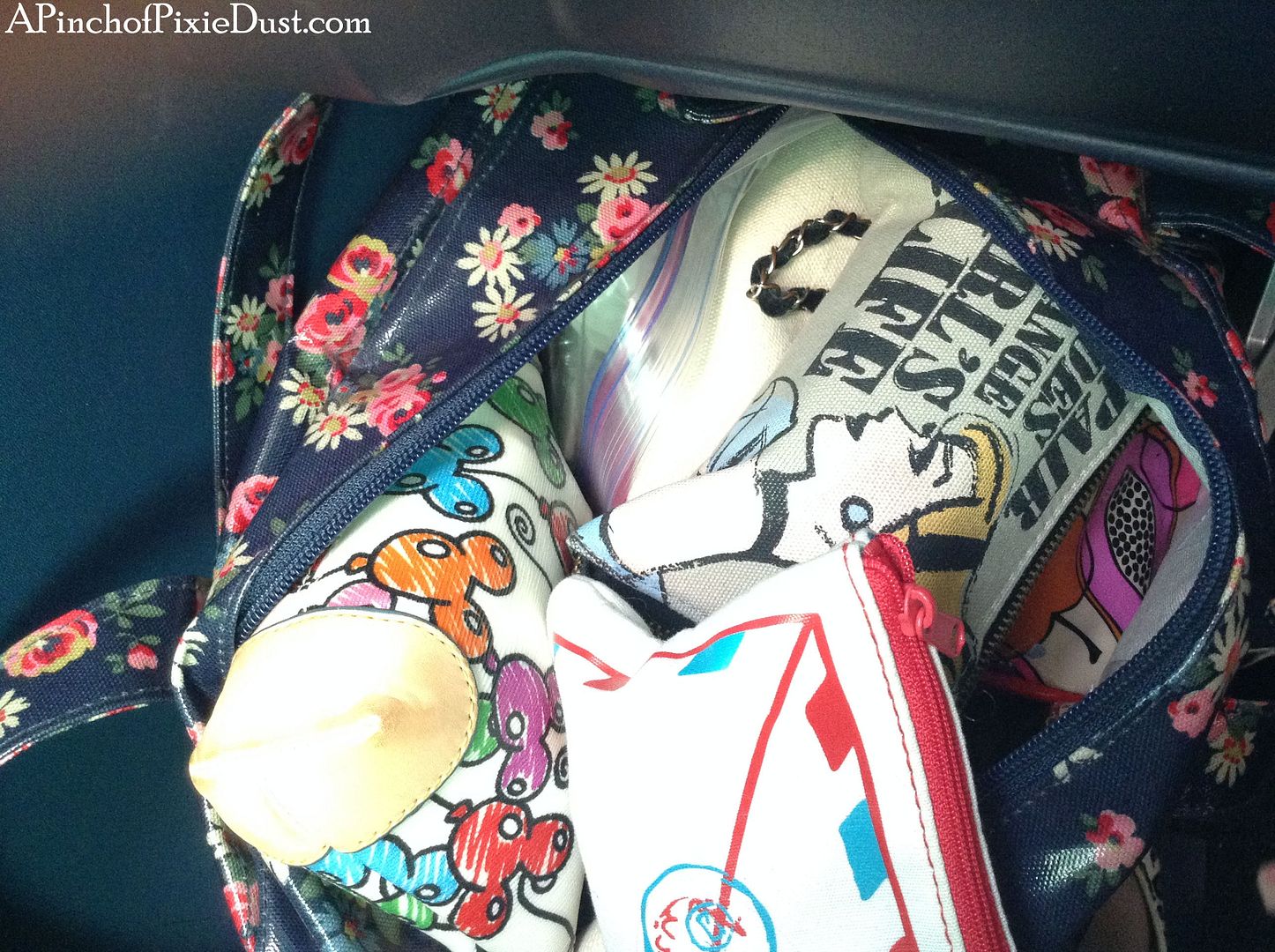 Here's a photo of it on one of the many Disney trips it has taken since coming to live in America...it's the pretty navy bag all the other bags are in!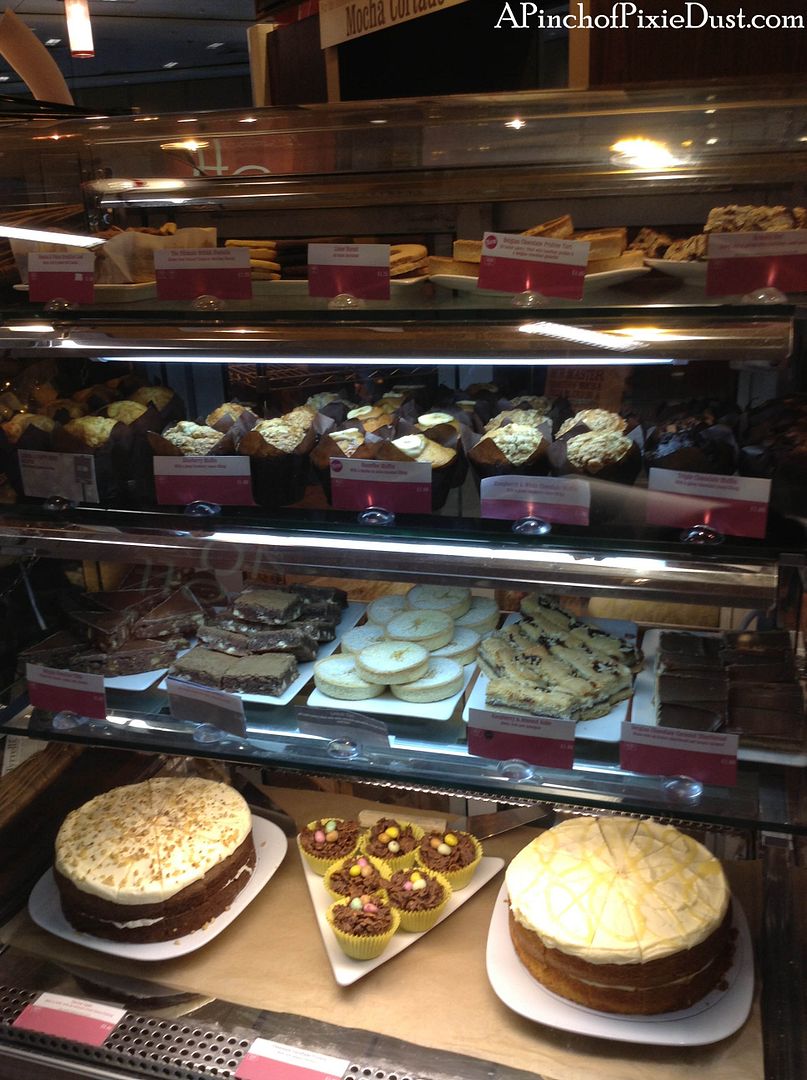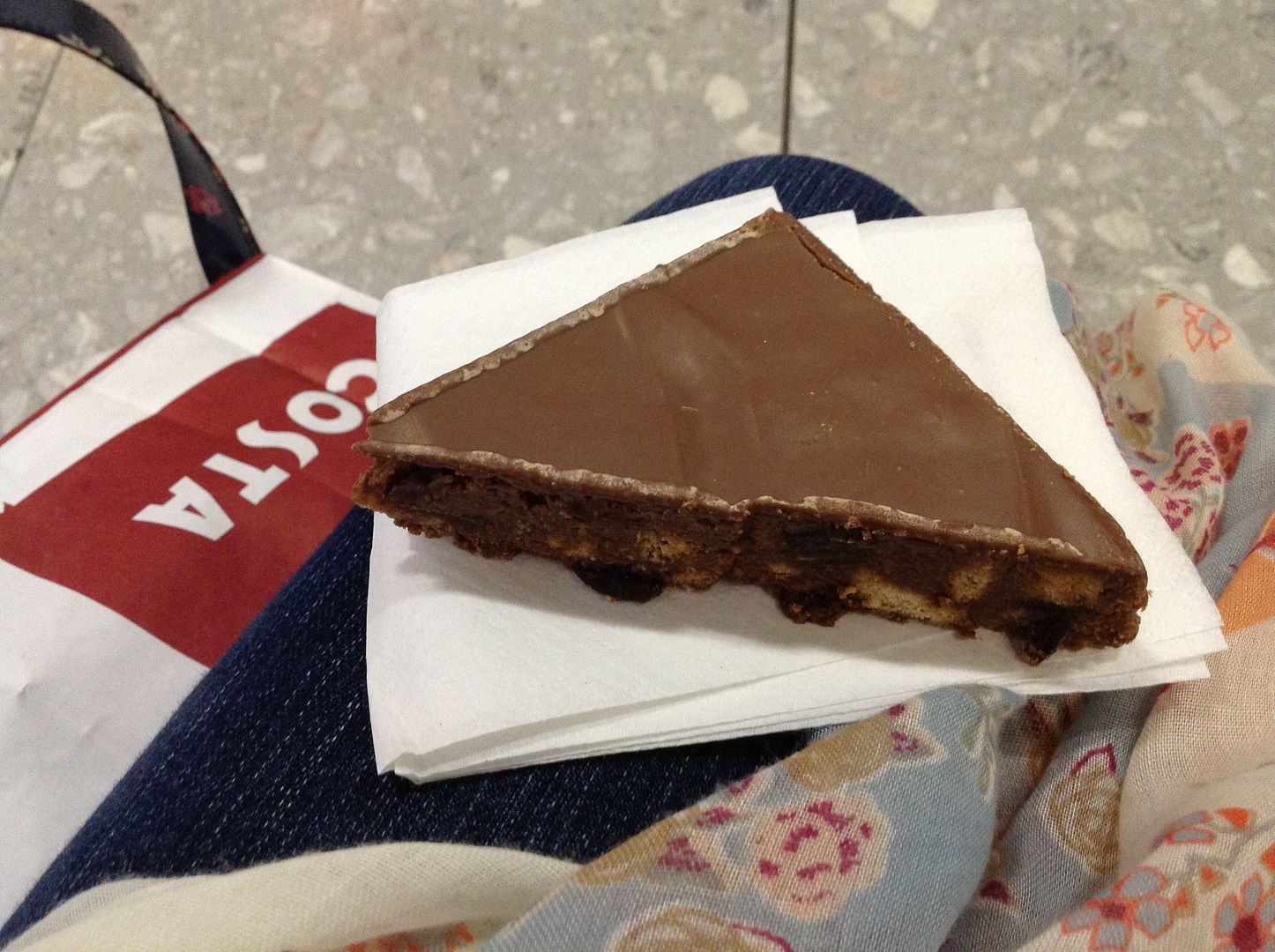 I put my last hours on British soil to further good use and visited a Costa Coffee. I had signed up for a Costa Coffee rewards card (because having frequent customer cards for shops in other countries just makes me feel international...even if I don't really get to use them all
that
frequently...), and I think I'd earned a free coffee by the end of the trip. I also finally managed to try the Chocolate Tiffin my friend
Laura
had been telling me about - like chocolate brownie/cake with digestive cookie bits baked in - YUM.
Goodbye, England!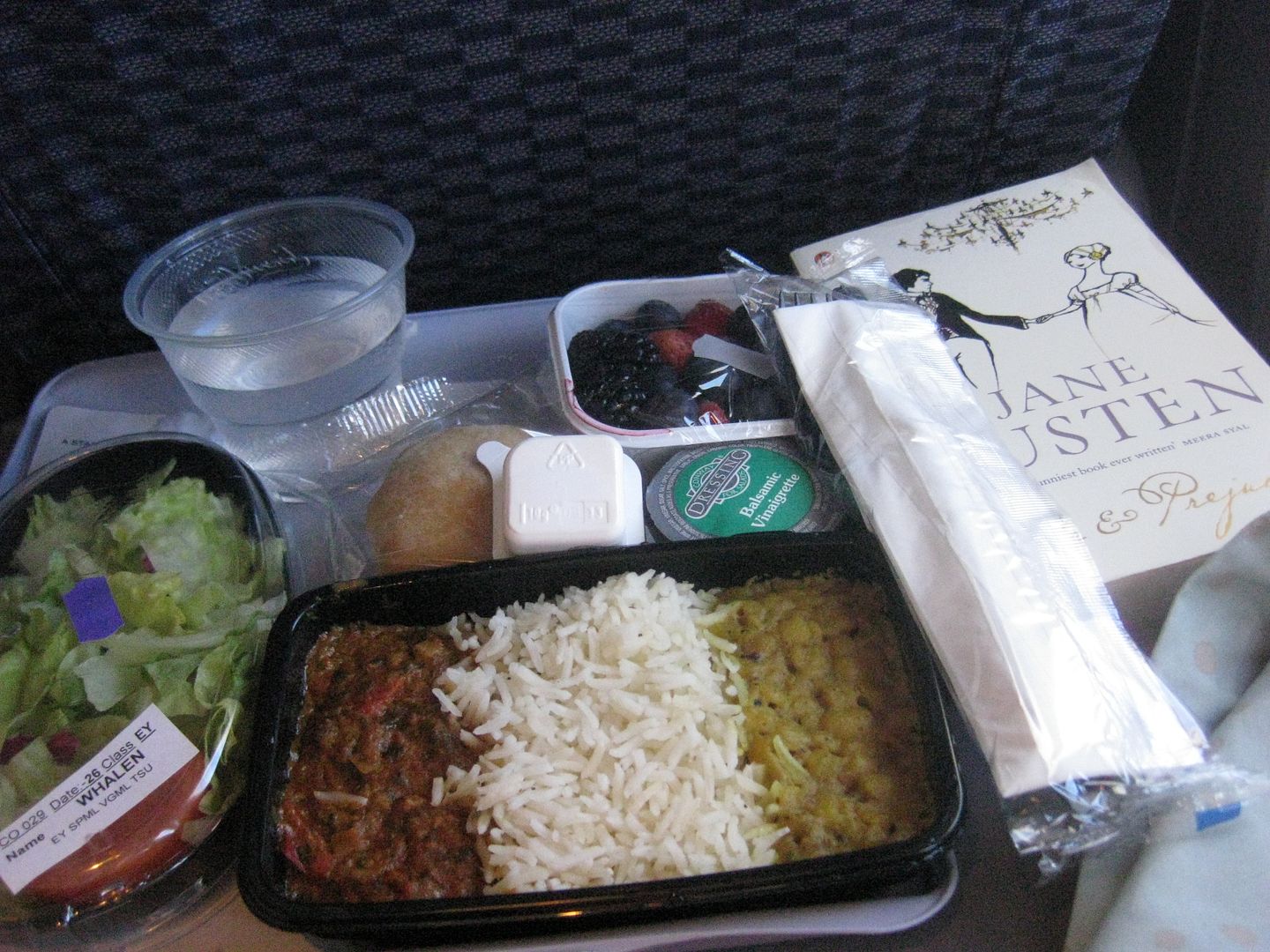 Plane meals, while never exactly stellar in quality, still have an excitement all their own. The cup of fresh berries was delicious. And of course everything goes well with a side of Pride and Prejudice.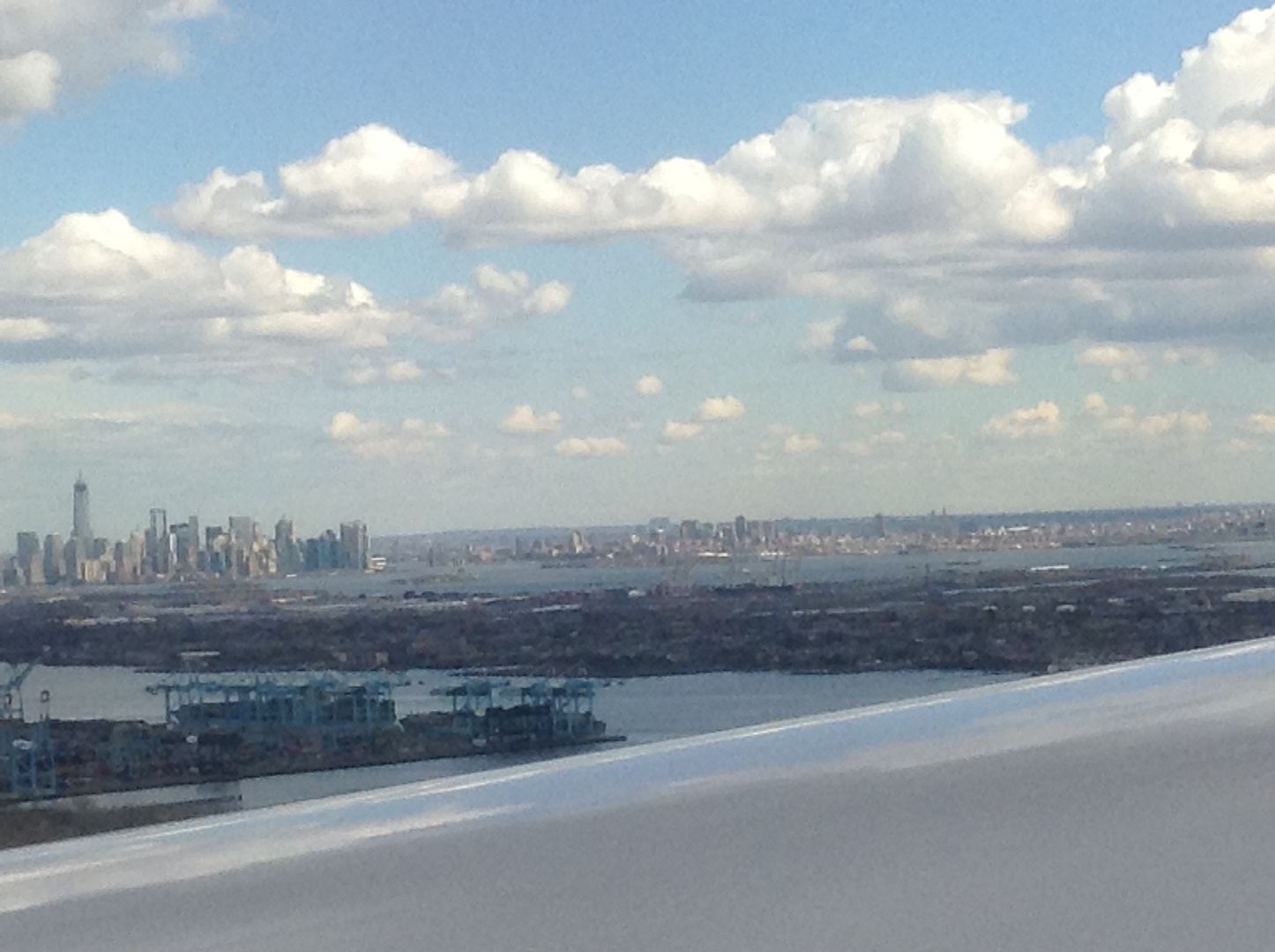 Touching down in New York!
Don't forget you can catch up on the complete list of trip report posts and videos
here
. Thanks for following along! :)