Let's say you've just finished a late afternoon of
shopping at Harrods
in London, and - while the fashions and food halls and teddy bears in green were wonderful - you're in the mood for some British culture.
Just down the Brompton Road towards Kensington is the next stop on our Emma in Europe trip report. I headed there after Harrods - it's the Victoria and Albert Museum!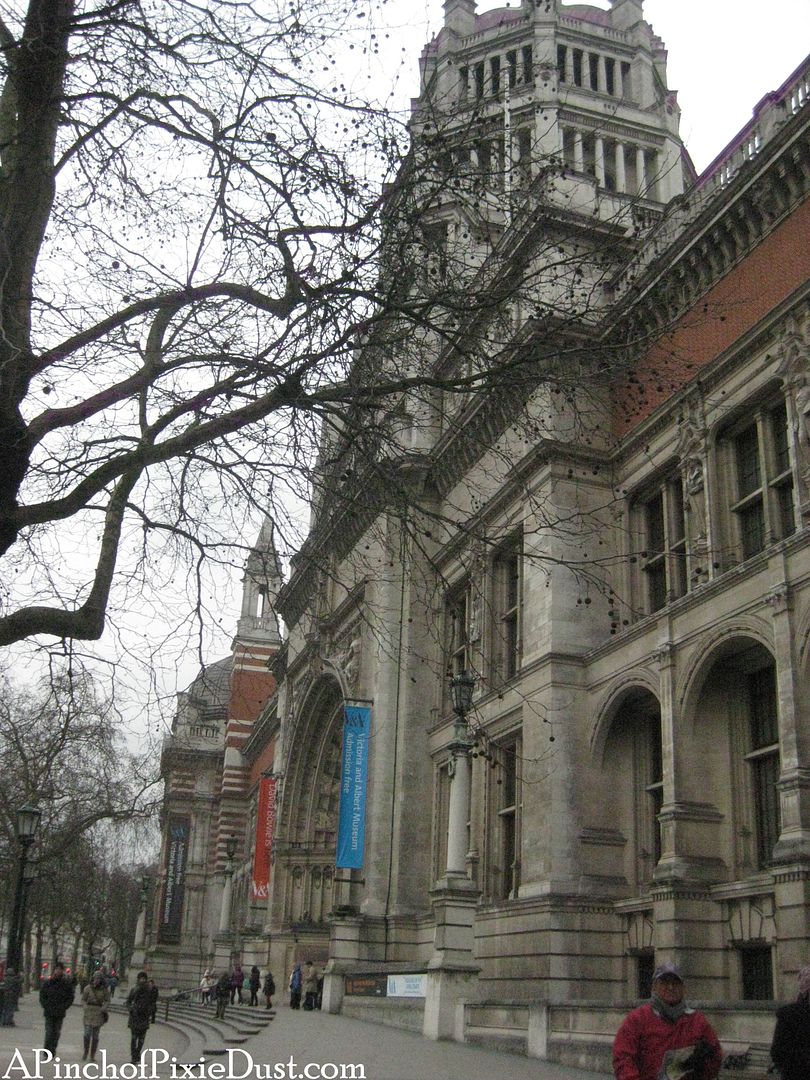 The V&A is a museum dedicated to art and design. I was just looking at their website, and currently they have an exhibit on about the history of wedding dresses. Can I go back??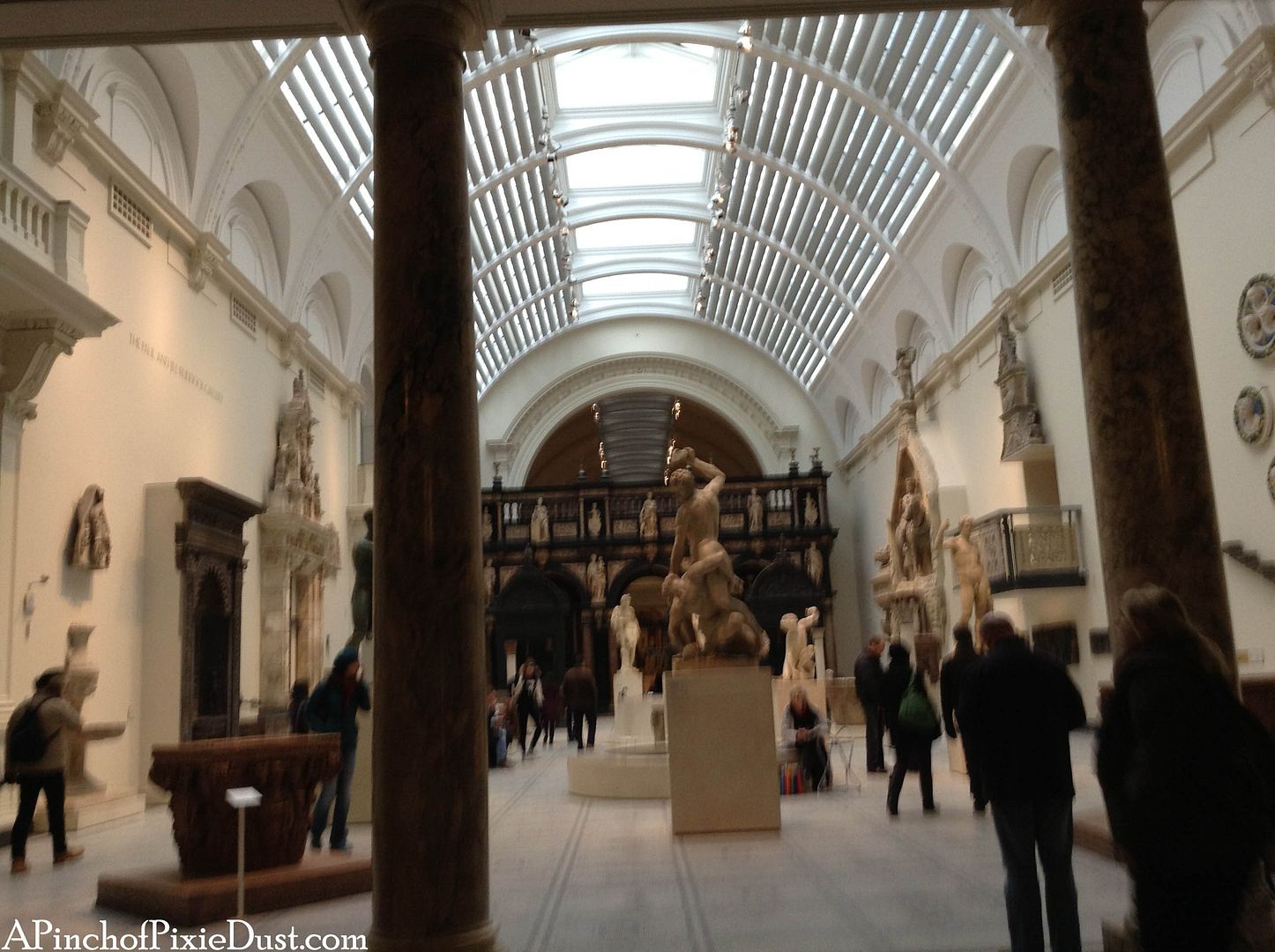 Entering the grand hall - admission is free.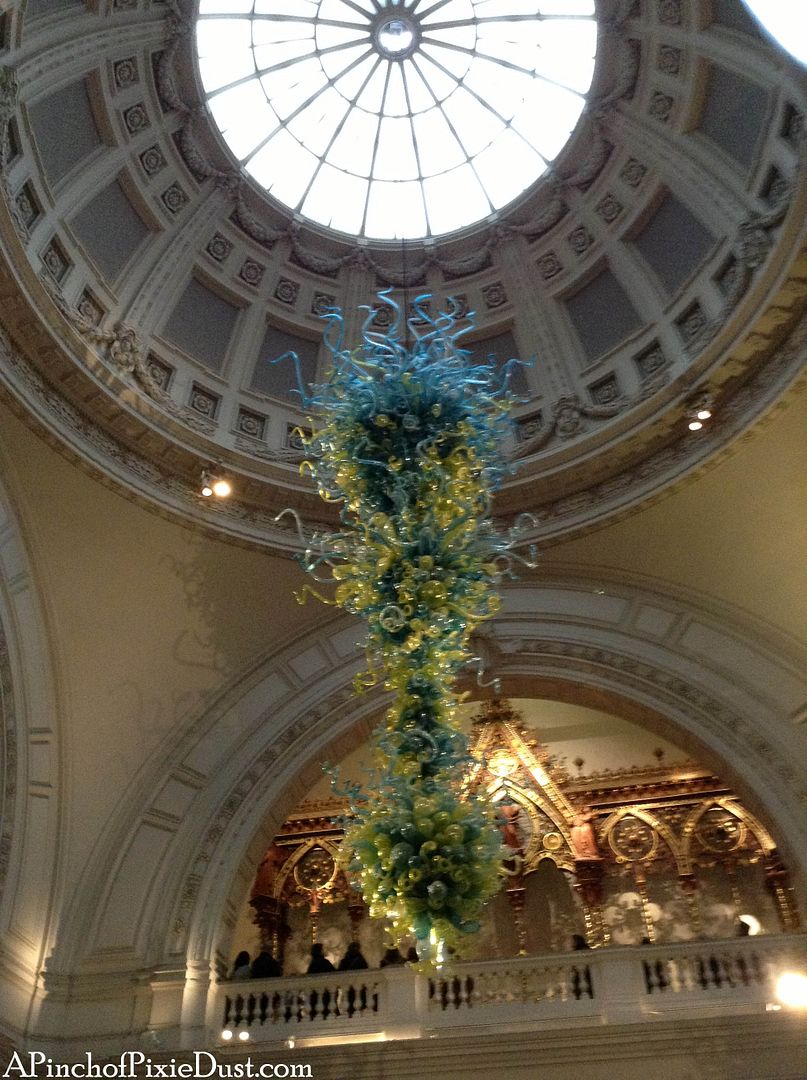 Incredible chandelier in the rotunda!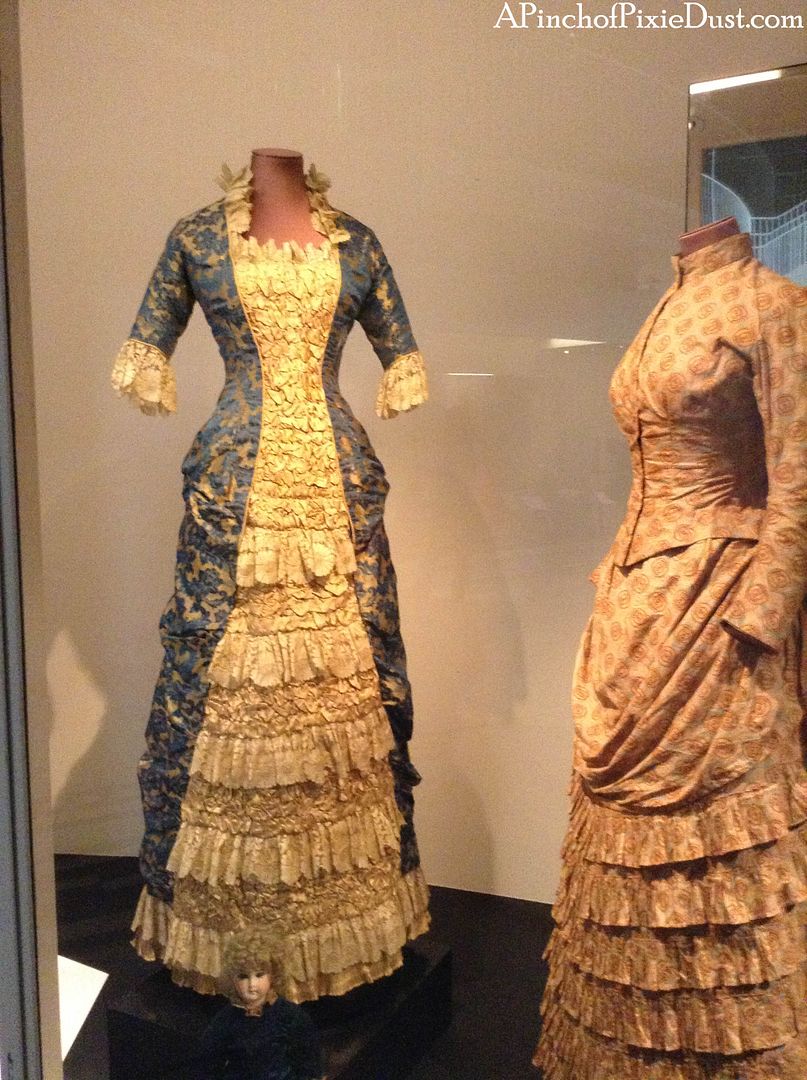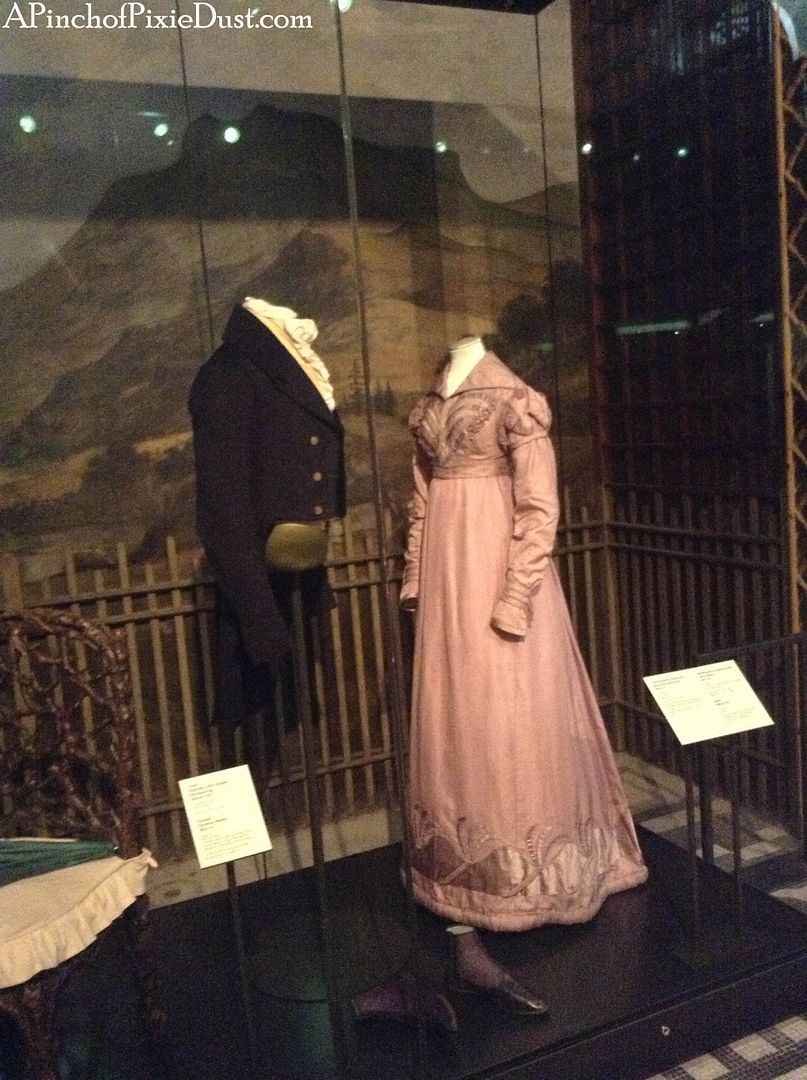 I made a beeline for the costume galleries. Can't you picture Elizabeth Bennett in that lavender walking gown?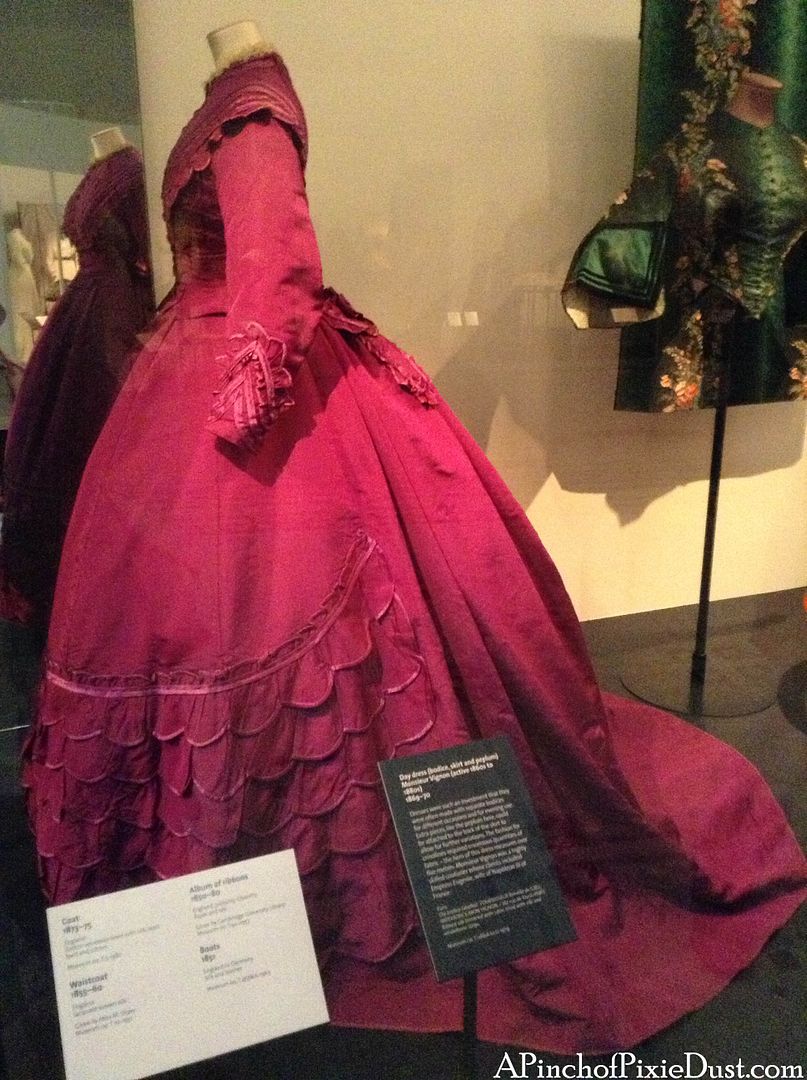 Gorgeous hoop skirts from the eighteen fifties...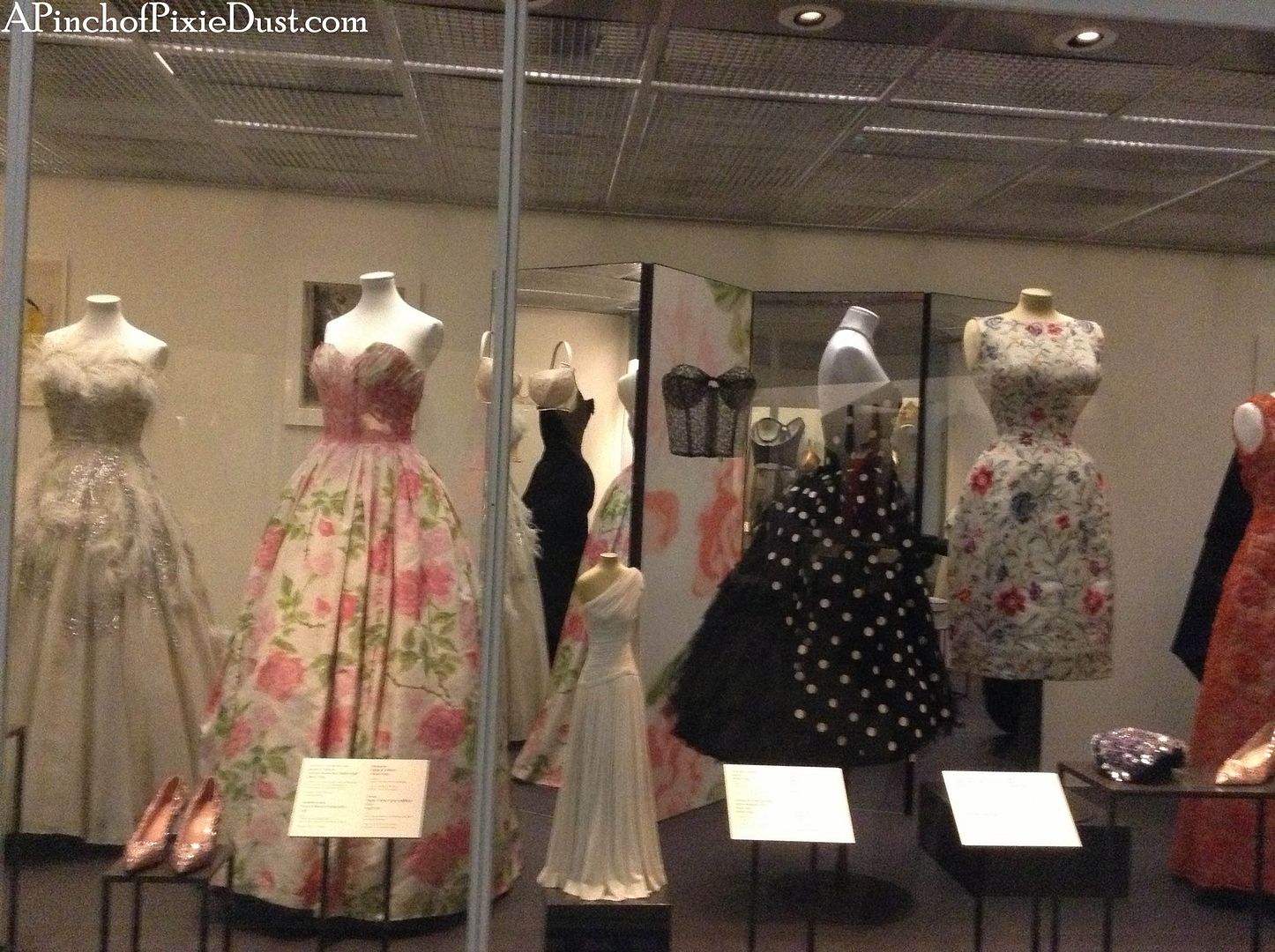 Slightly more modern fashions from the nineteen fifties.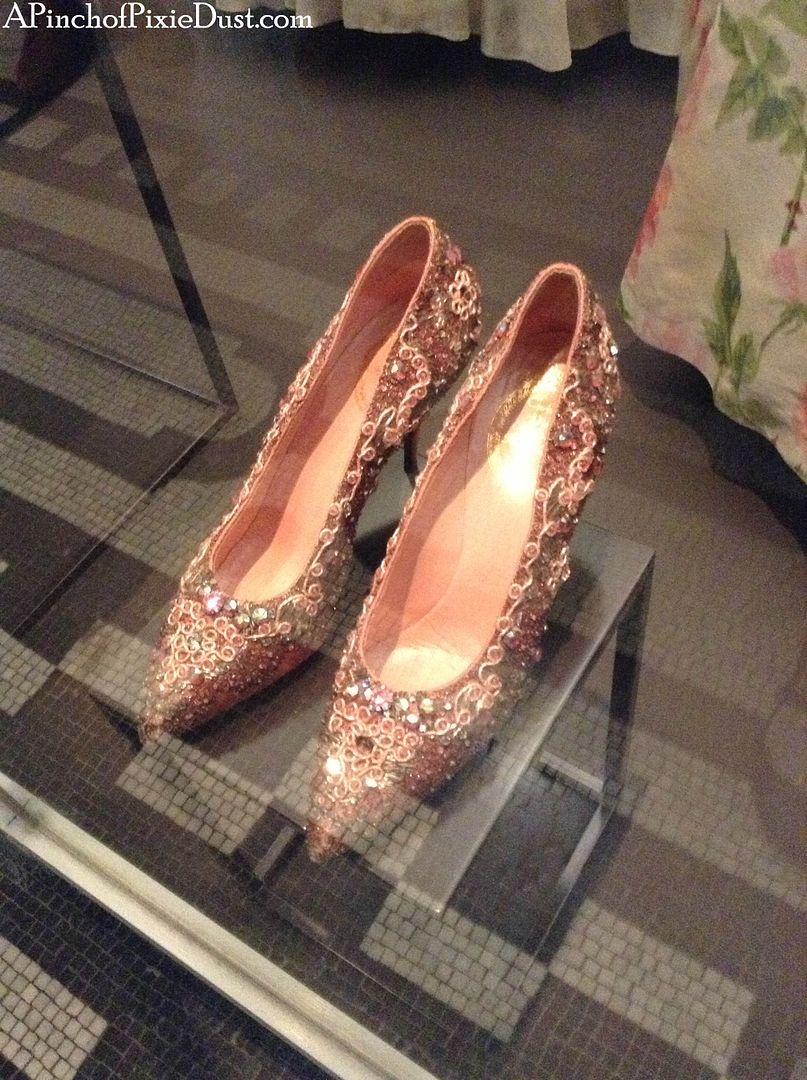 These looked like Cinderella slippers, only more pink. WANT.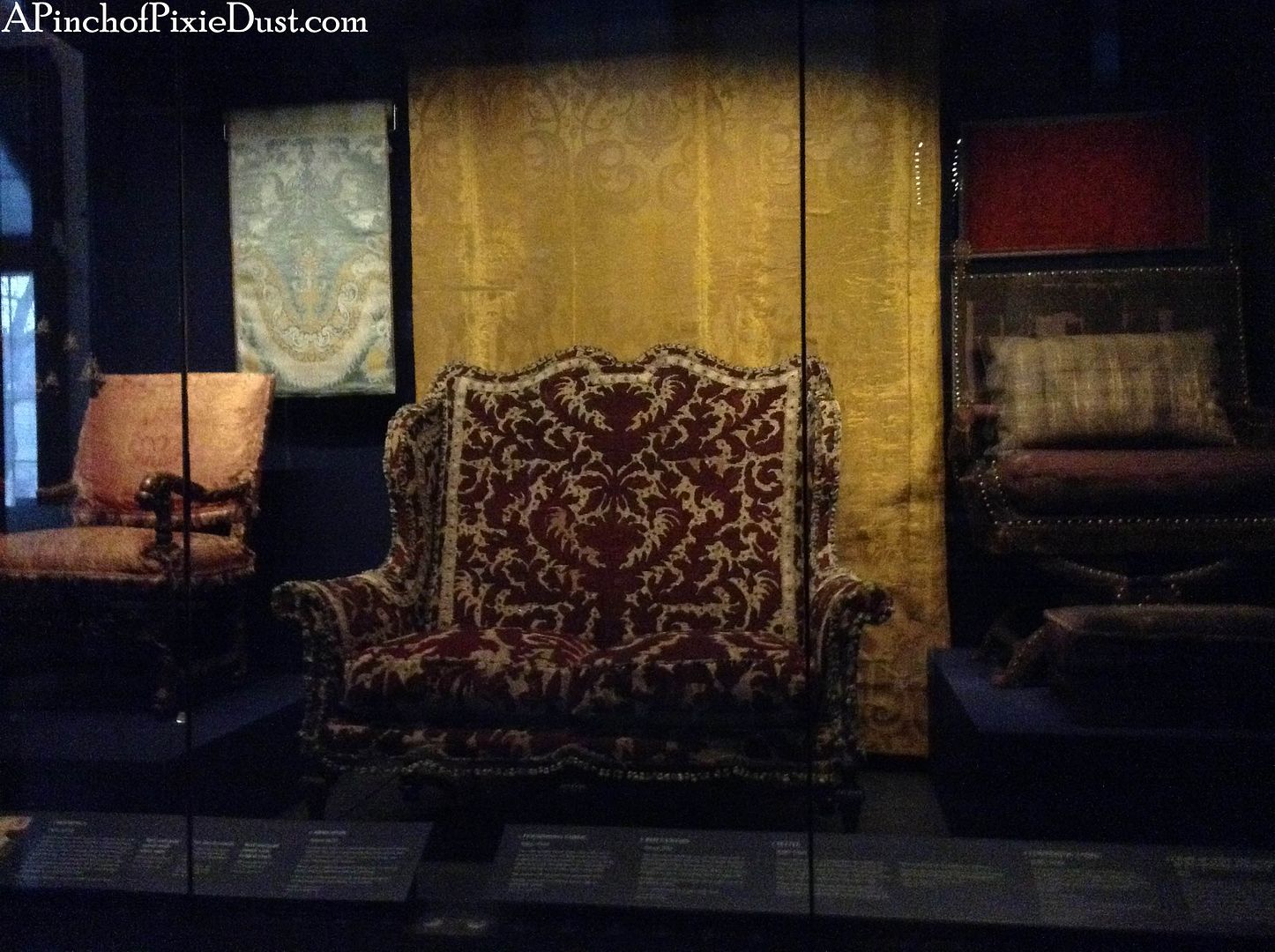 I admired Raphael paintings and strolled through halls of Elizabethan furniture and art...
A dainty sketch of Queen Elizabeth that caught my eye.
Looking out into the courtyard.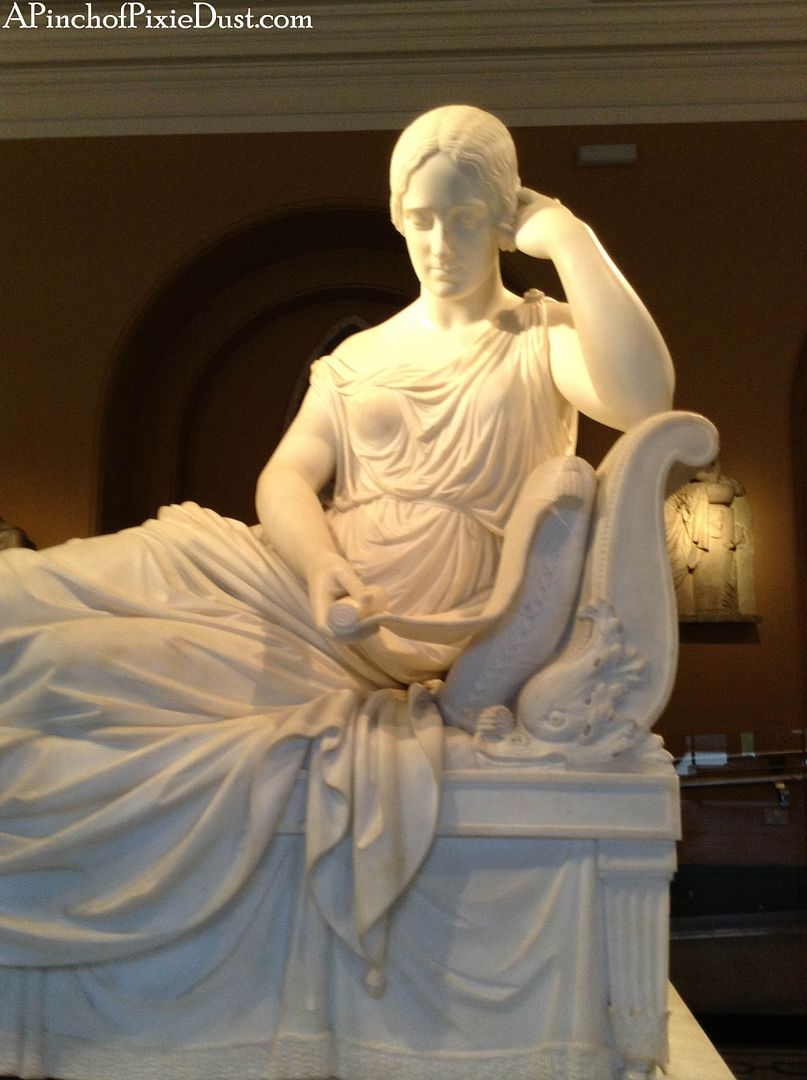 I walked through the sculpture galleries as well...I liked this girl relaxing with her scroll as I might be curled up with a good book today!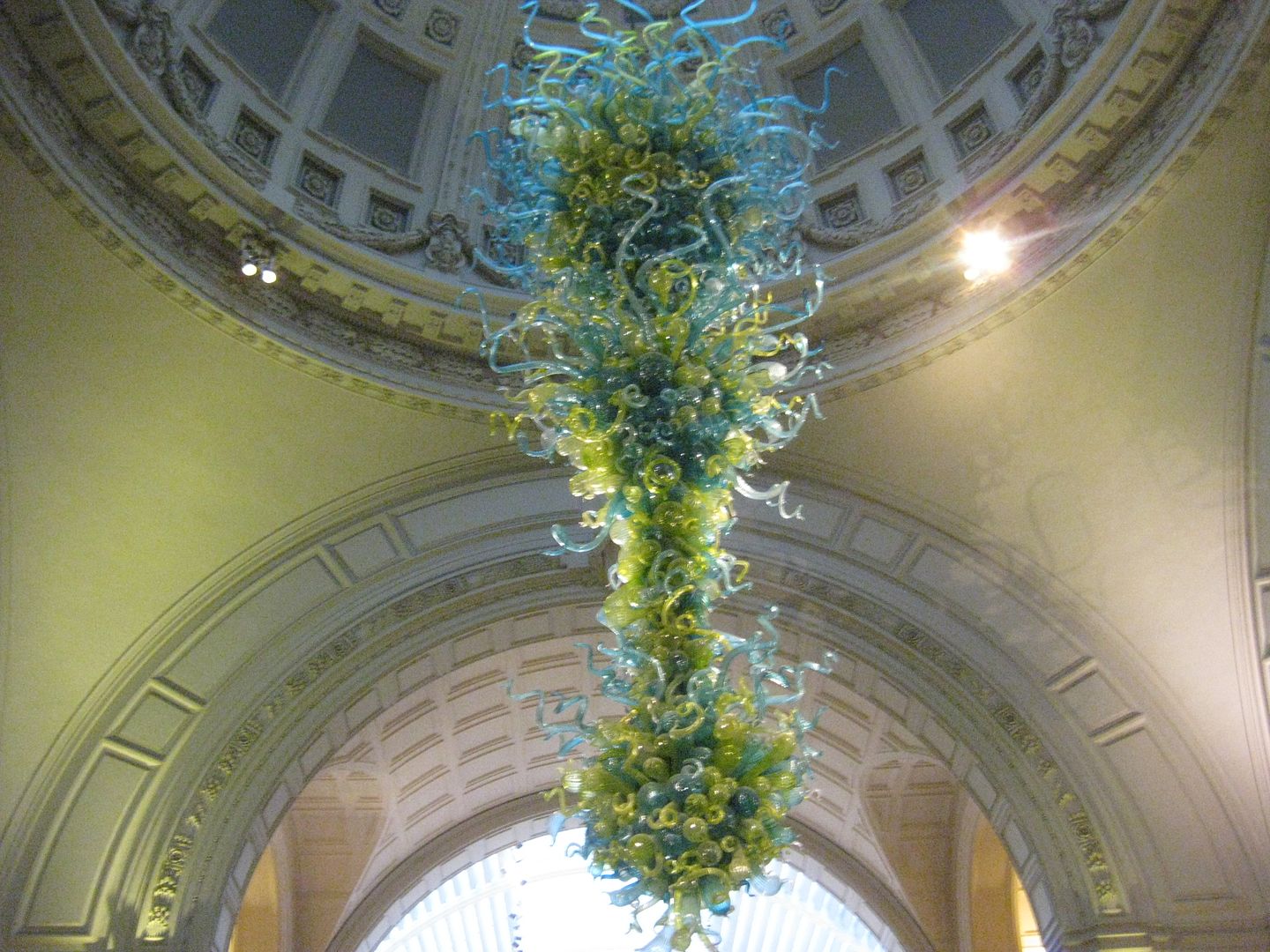 Stopping to admire the chandelier again on my way out...doesn't it look a bit like an octopus? I love the colors.
There are more museums in Kensington near the Victoria & Albert, but it was beginning to get late, and I decided it was time to start making my way back towards my hotel.
Heading down into the tube!
Find the index of Europe updates
here
.