When going on a London shopping spree, there are a few stores you simply have to visit...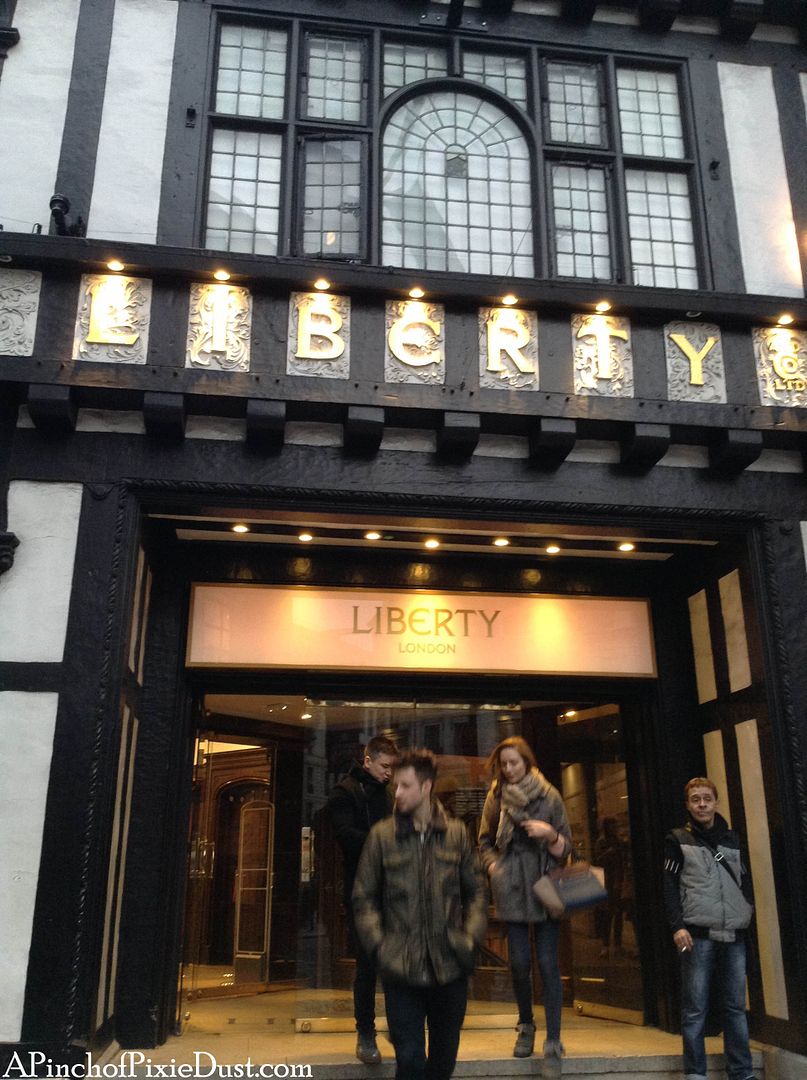 One of them is the glorious Liberty of London on Great Marlborough Street!
Before you can go inside to shop, however, you have to pause and gaze at that gorgeous black and white exterior and the famous Liberty clock. "

"No minute gone comes ever back again take heed and see ye nothing do in vain" reads the inscription.

This is the main entrance of Liberty, but there's also an entrance on Carnaby Street - I've seen that side of the building covered in a Liberty print in the past, so cheerful and creative!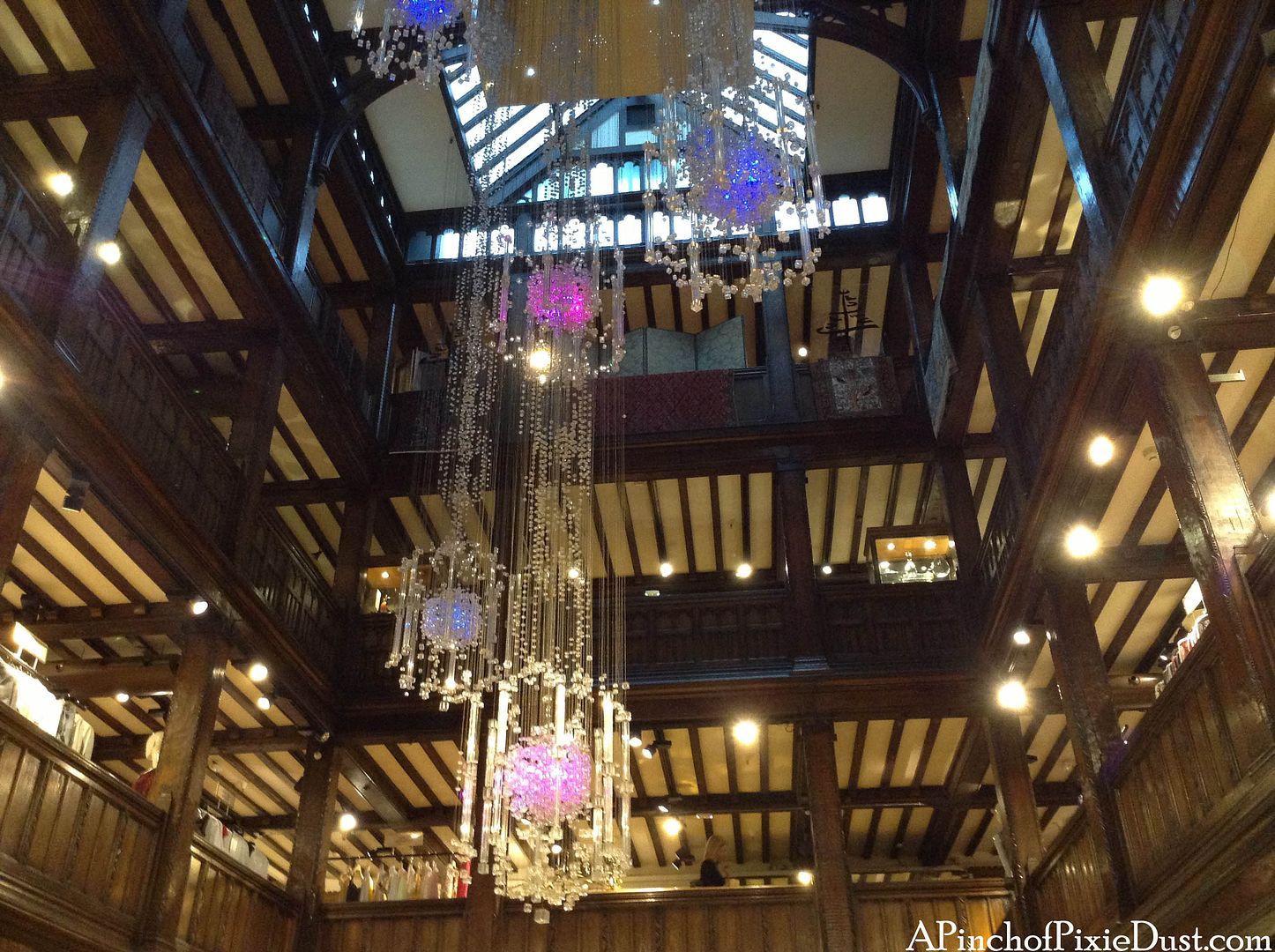 The inside space is just as beautiful as the outside. The building is Tudor in style but was built in the 1920s.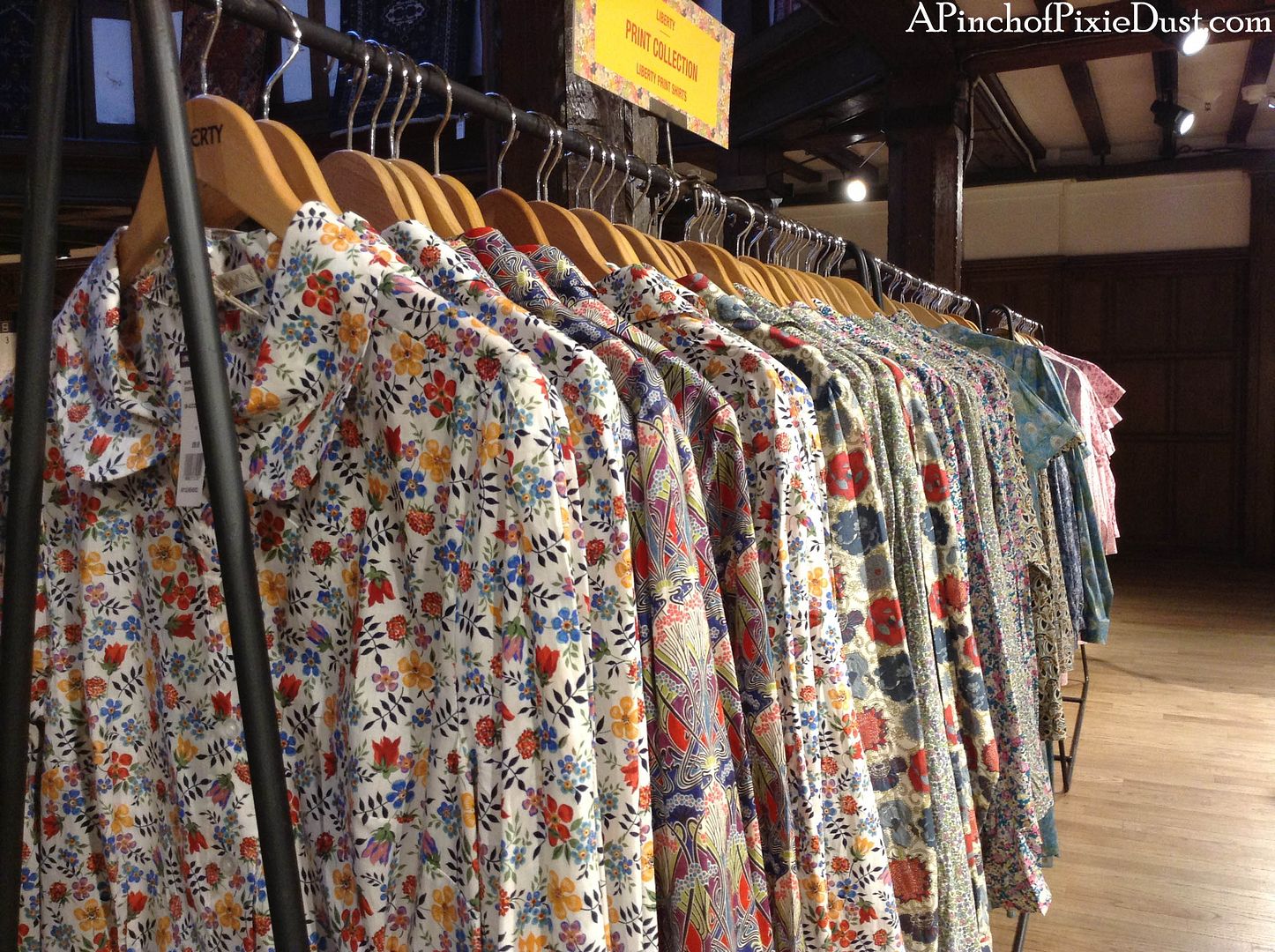 So many lovely prints! Alas, the clothes were rather over my budget...my shopping sprees in London tend to be more wishful than actually acquisitive. Plus I was beginning to worry about fitting everything in my luggage to get home! But Liberty had lots of smaller items to admire too...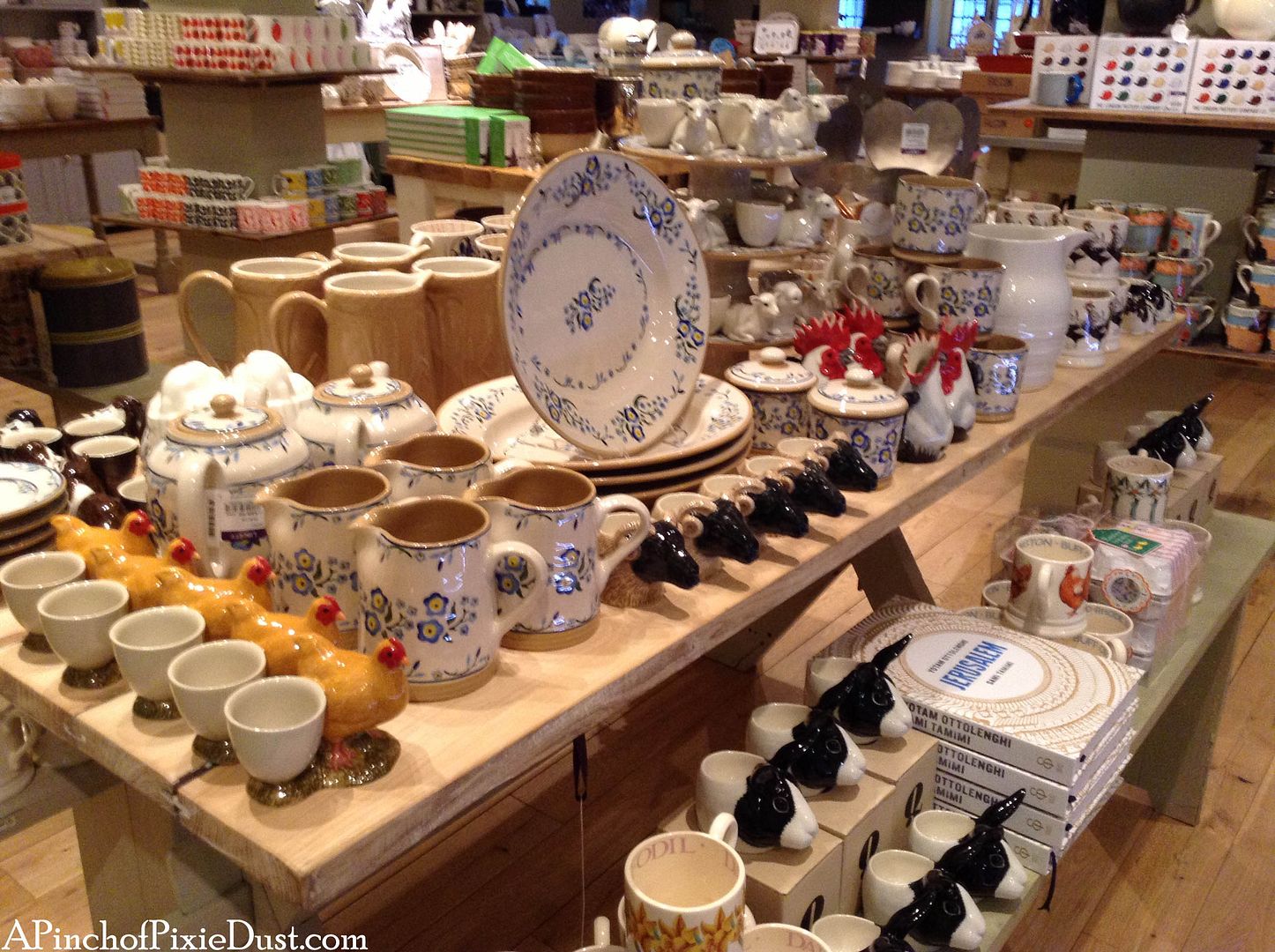 Look at those crazy egg cups - a bunny, a ram, and (very appropriately) a chicken!
You have to stop by the haberdashery section of Liberty to enjoy the classic prints and all the lovely sewing bits and pieces...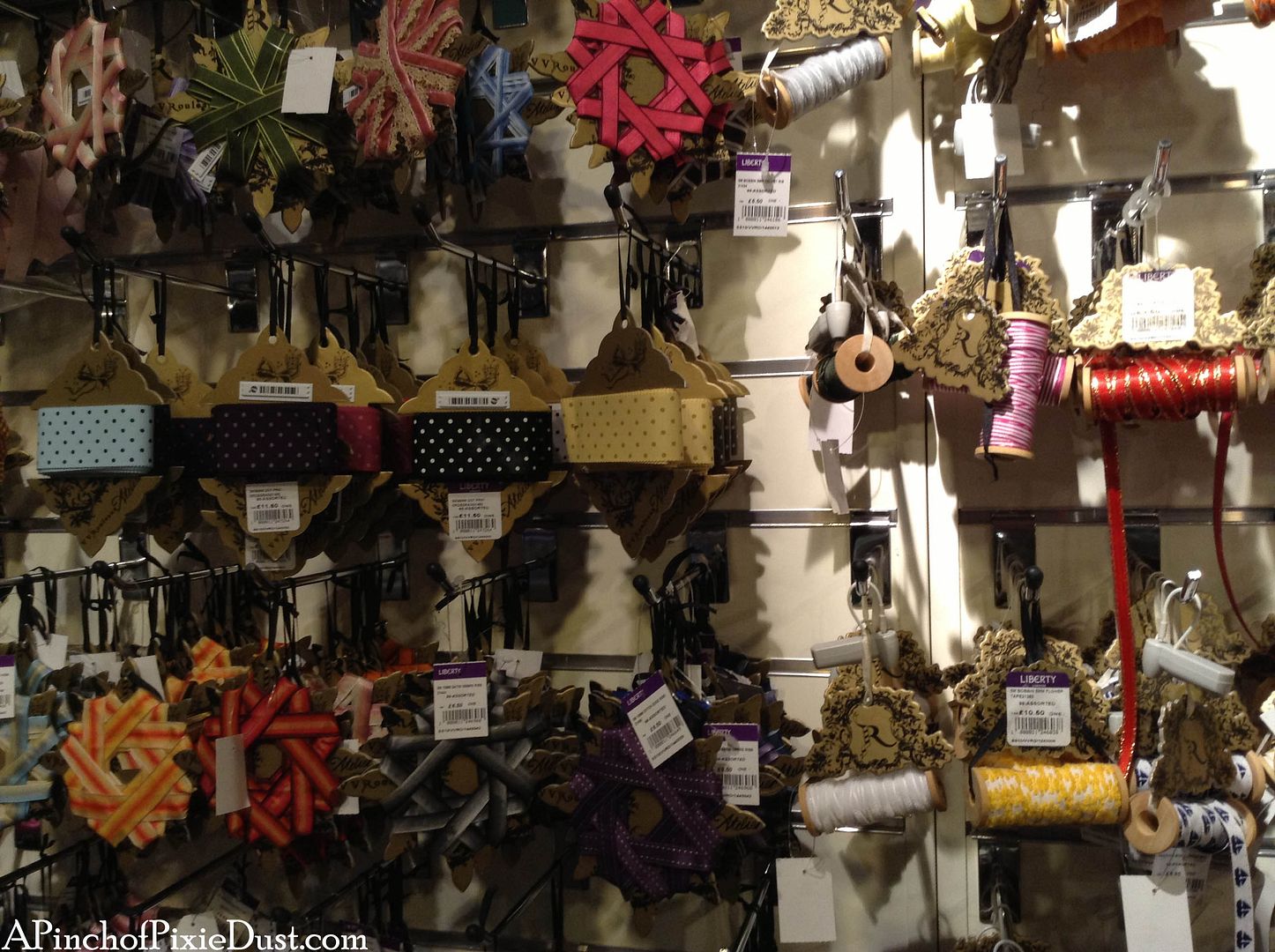 Such elegantly packaged stars of ribbon and spools of thread! I found a pair of sewing scissors in a purple Liberty print case and a British crown patch that I decided I could find space in my bags for.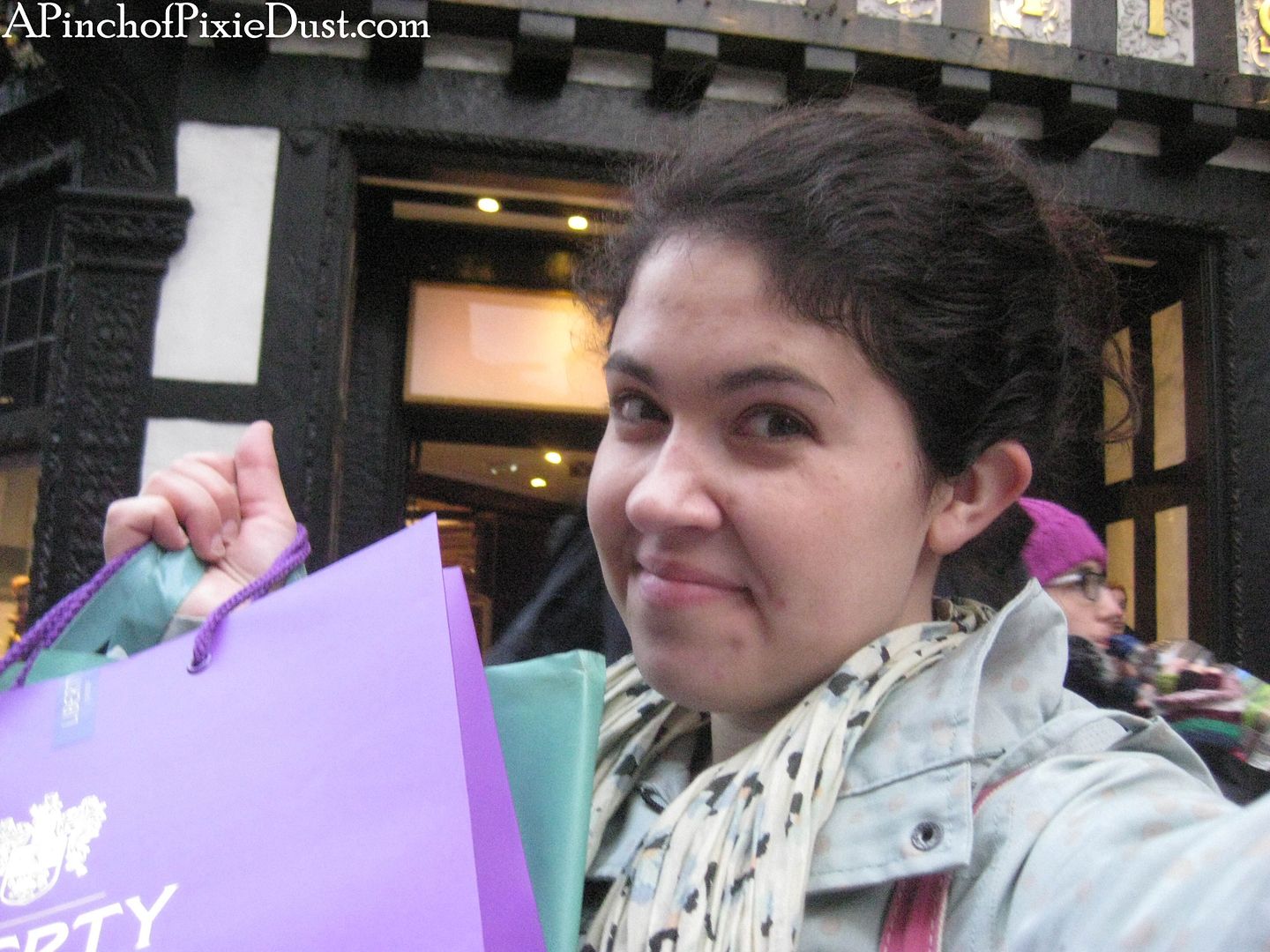 Me and my purple Liberty bag.
There was still some light left in the sky and hours left in the shopping day, so I walked up Regent Street to Oxford Circus and Oxford Street. Some of the most tempting shops in London are located along this stretch!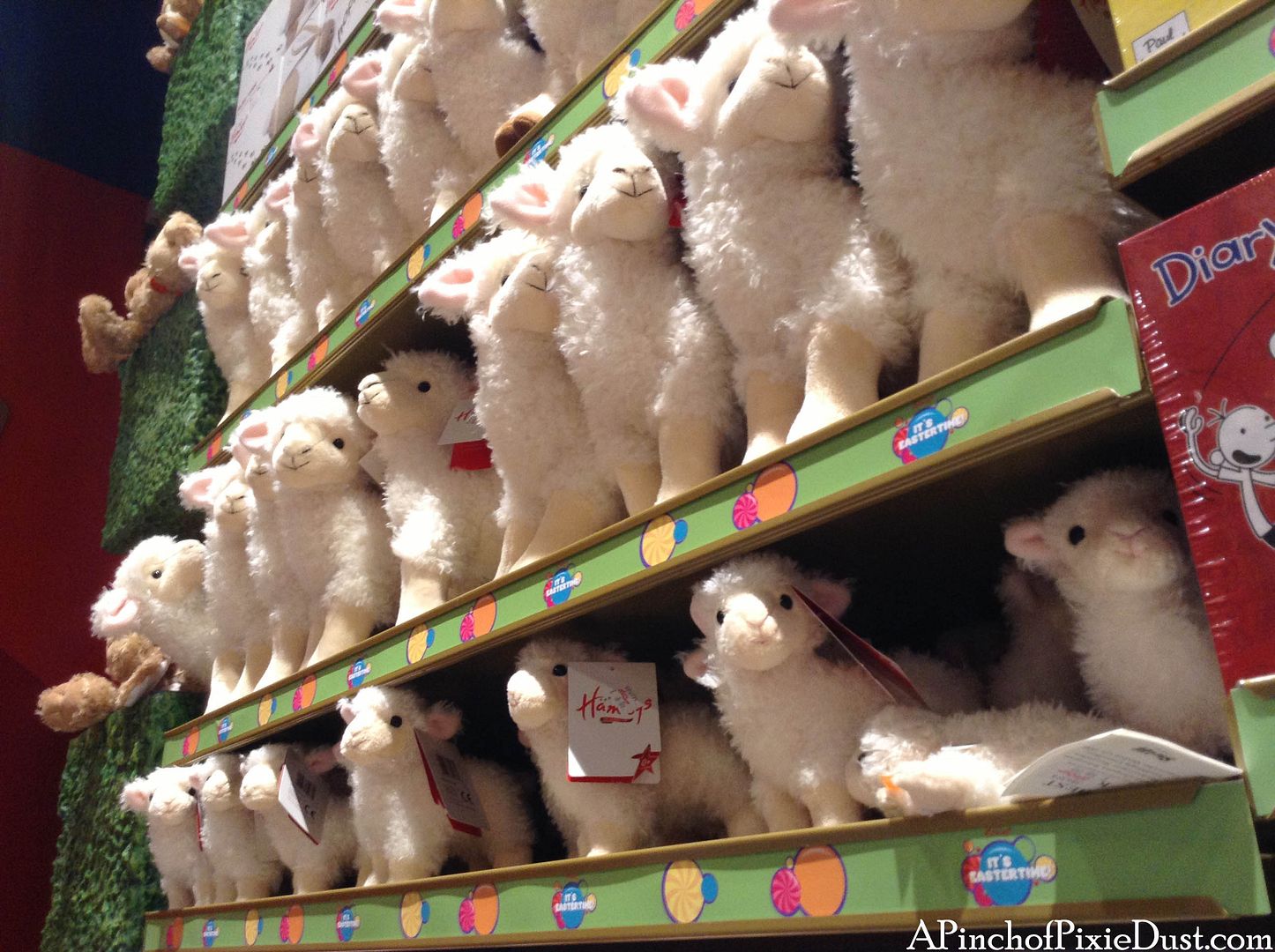 I couldn't resist popping in the famous Hamley's toy store on Regent Street - they had lots of charming plush and fluffy spring lambs!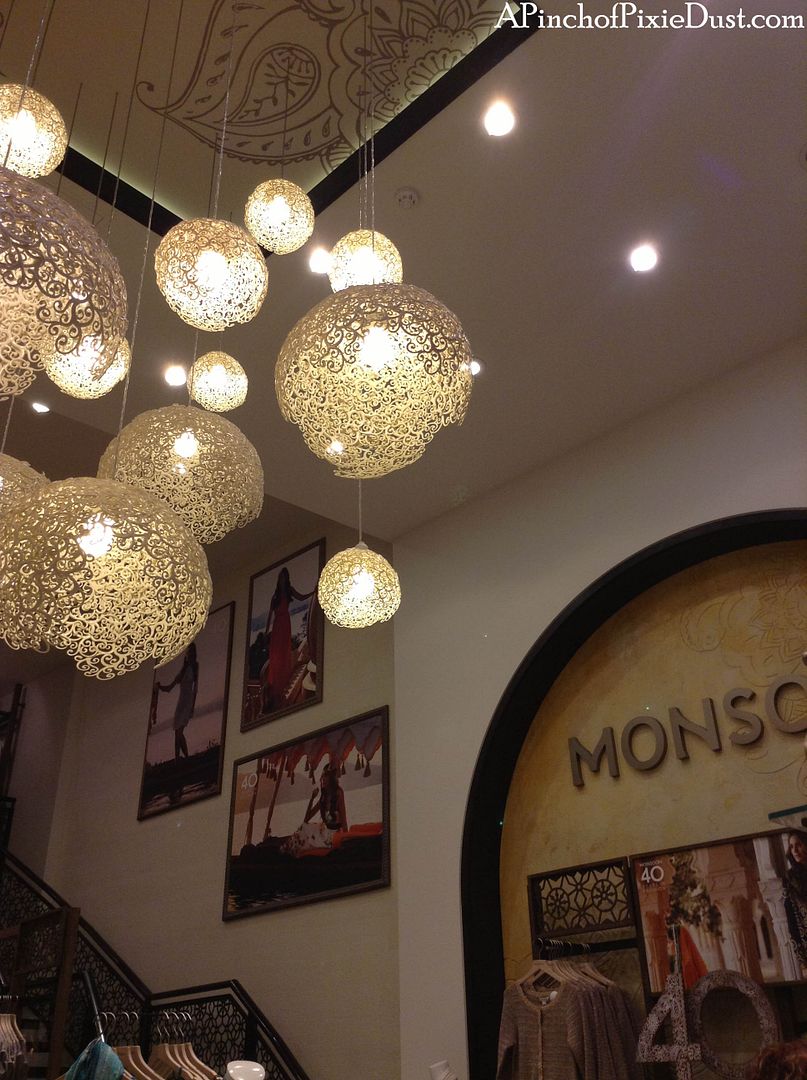 I also dropped in a Monsoon (love the funky chandeliers!). I wish we had this brand in the states - they carry such colorful and interesting clothes.
The John Lewis department store had posters up about their history on Oxford Street. I always love looking at ads from shopping ages past...often I wish they were selling that dashing hat or pretty skirt so I could buy it today. ;)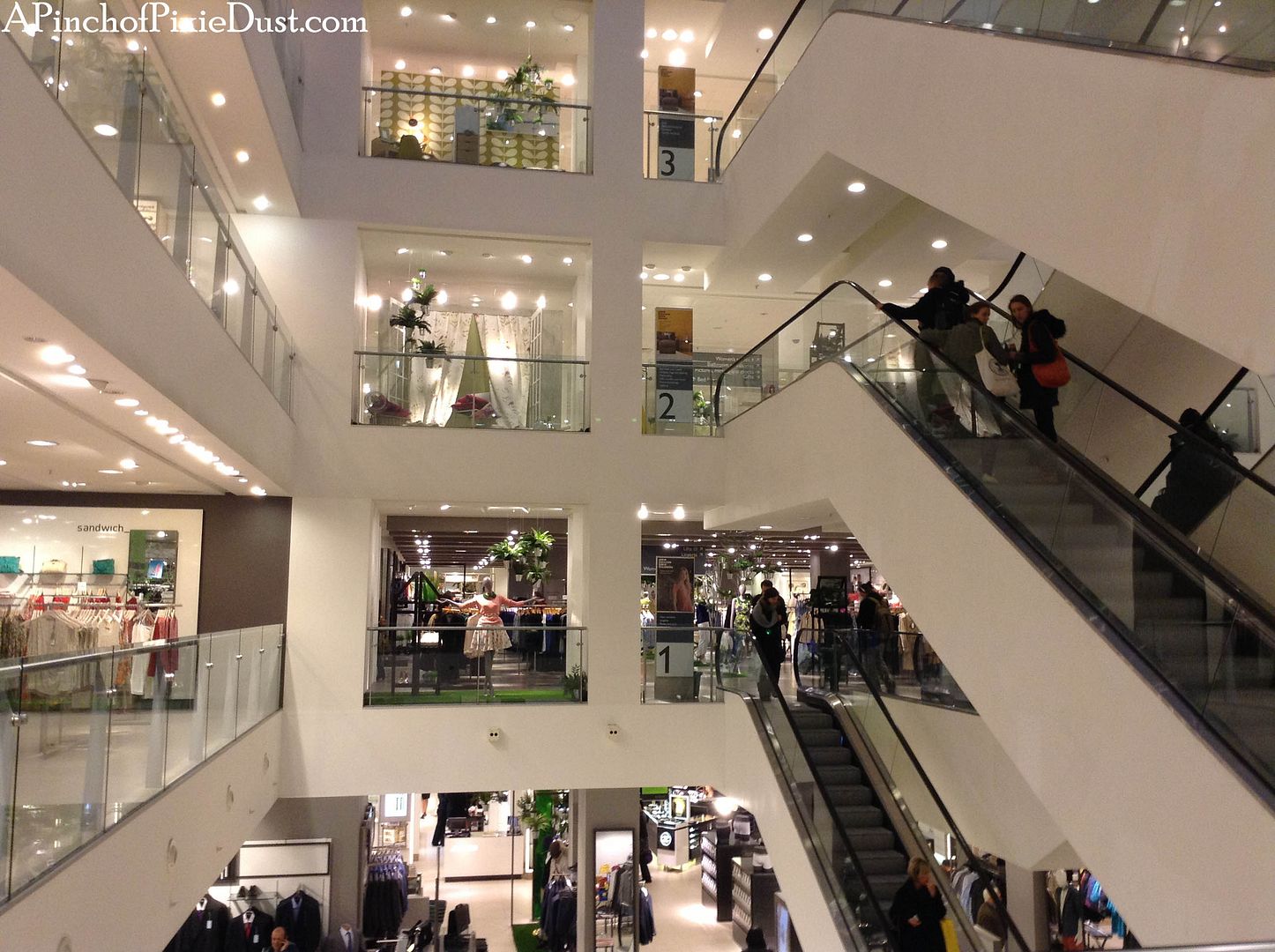 So many floors! There was one more London department store I couldn't miss...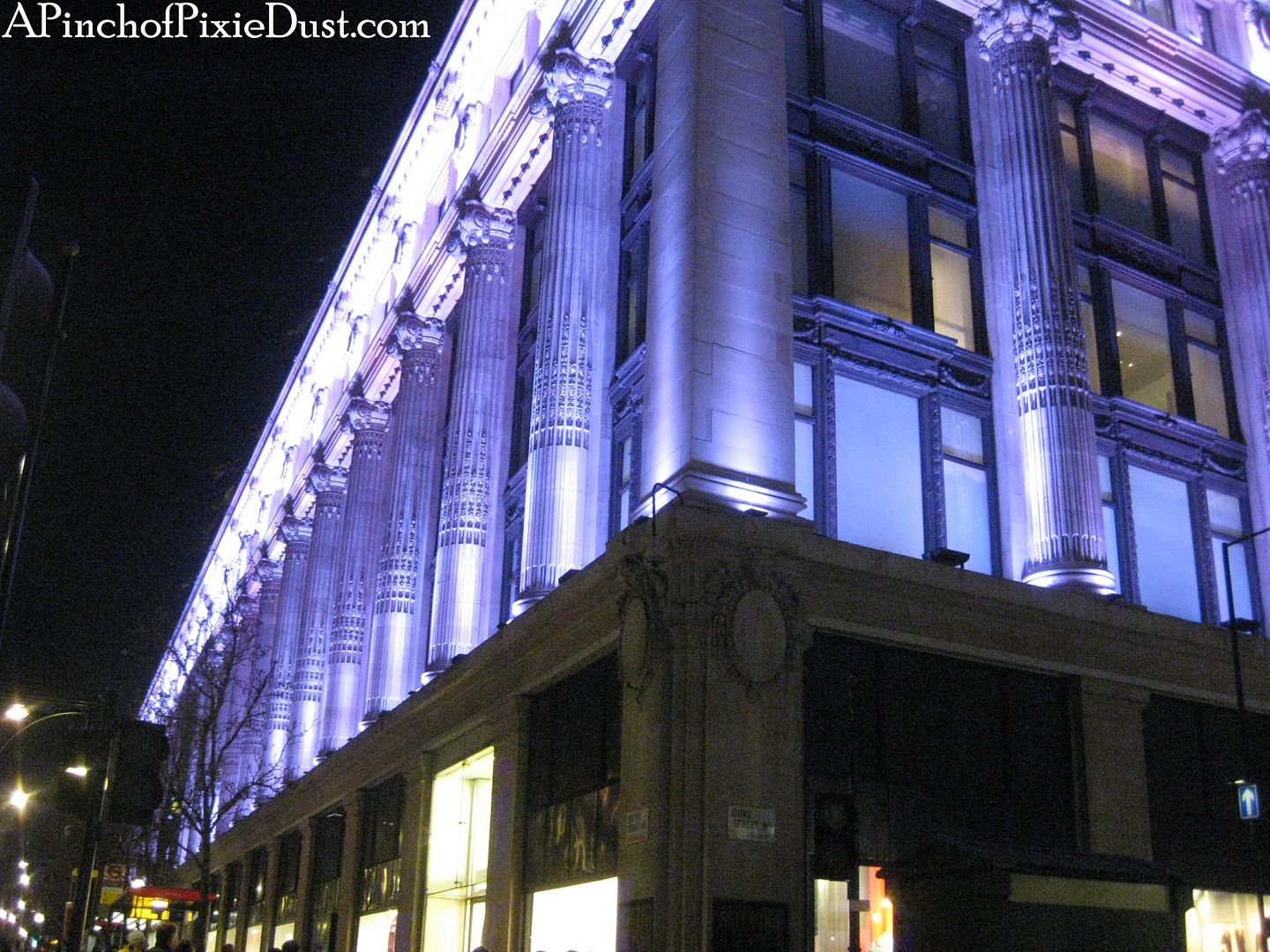 Selfridges&Co - just like the tv show! It looked gorgeous lit up in purple. I didn't end up taking any pictures or buying anything, but it was fun to browse. One likes to stay informed about what the London fashions are, you know? ;)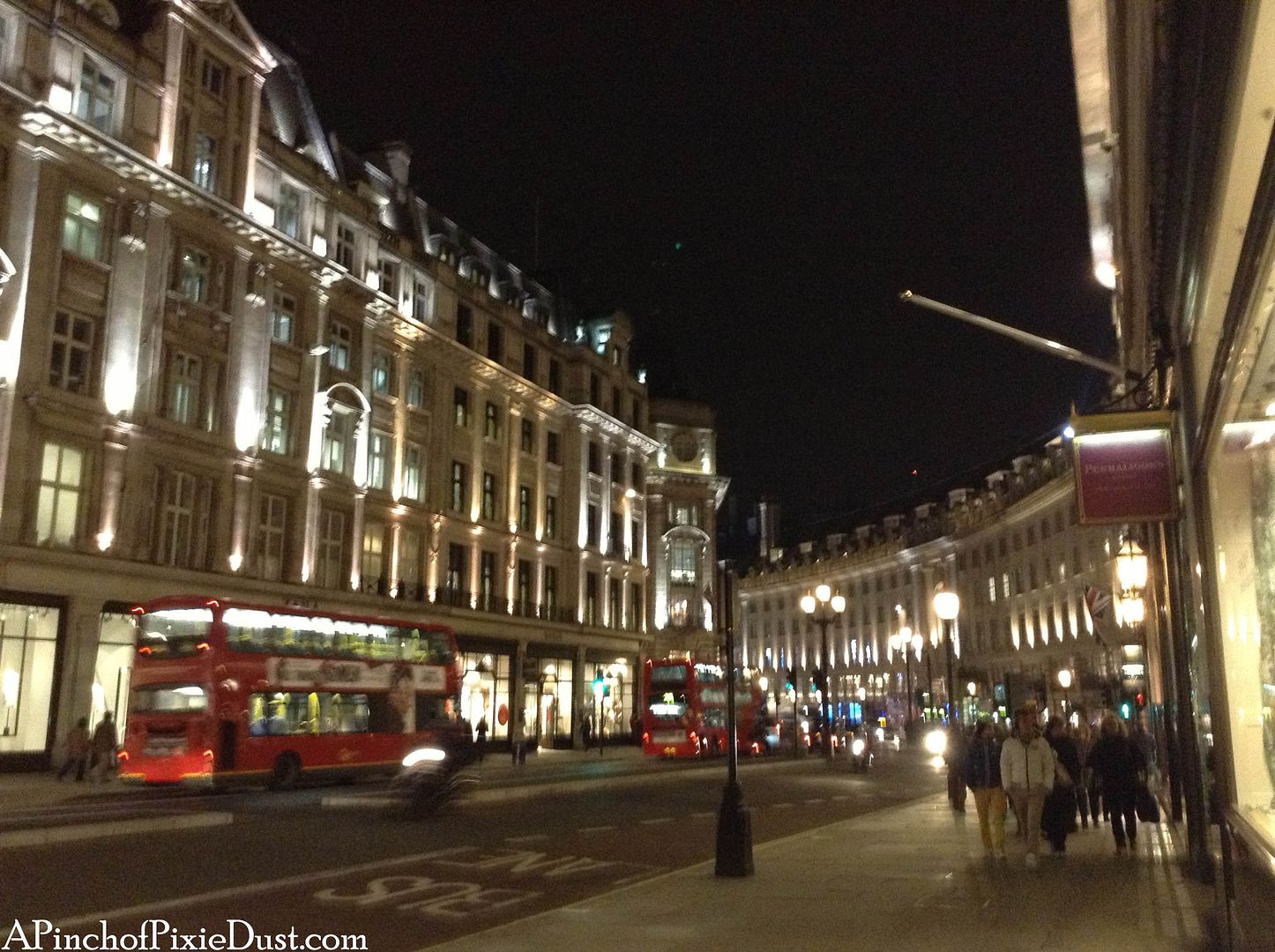 I walked back through the bustling streets, communing with the London night and trying to savor every last moment of my trip. I was headed towards the Thames to my hotel.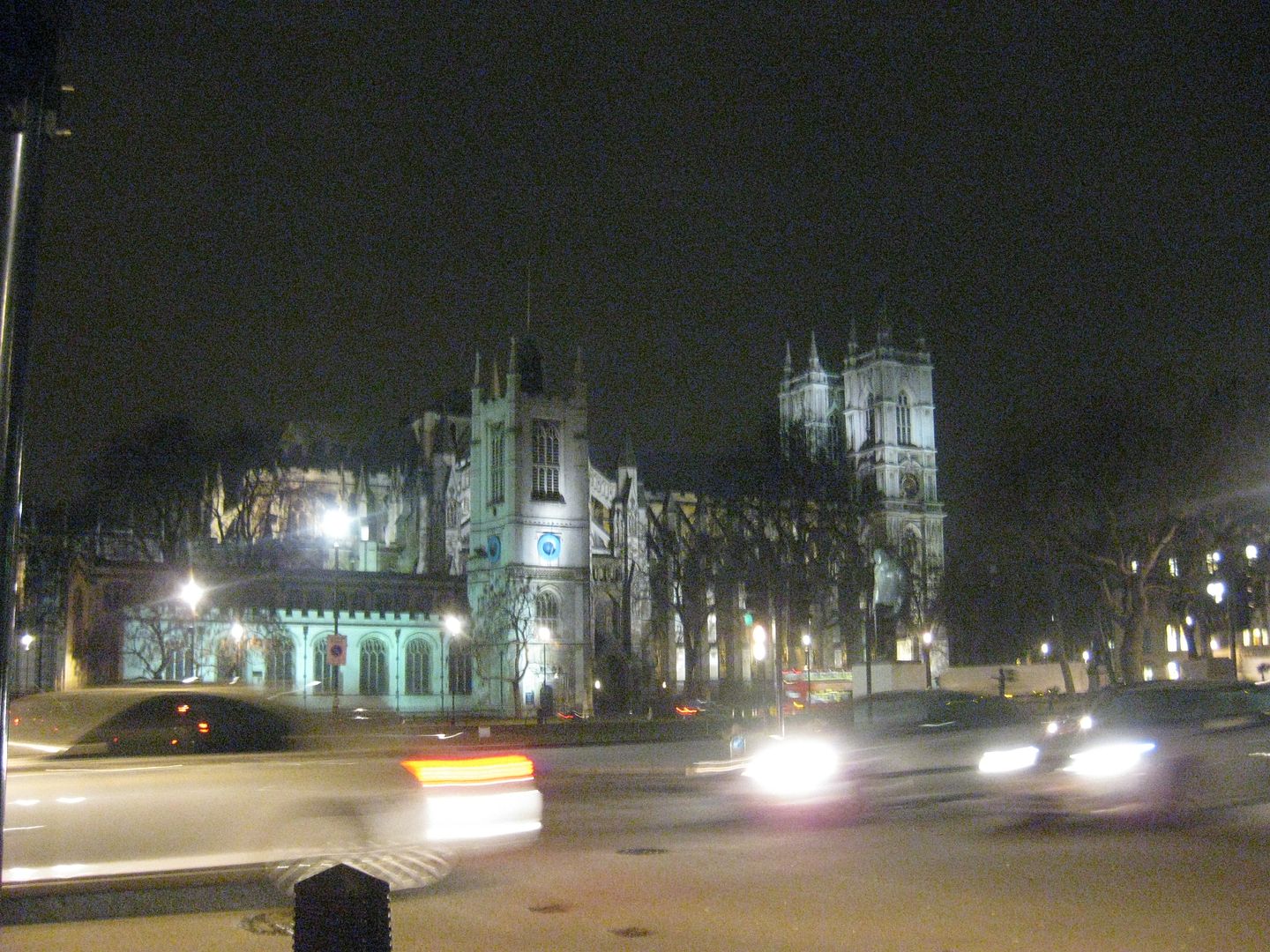 Passing by Westminster Cathedral...my flight back to the states was the next morning, so I was bidding London farewell.
I'll save my flight back stories and final reflections for one last wrap-up post. If you've missed any of the Emma in Europe adventures, be sure to catch up on all the trip report posts
here
!
Next Post - coming soon!