In our
last installment
of adventures at
Disney's California Adventure
park, we had just finished exploring A Bug's Land and were moving on to visit...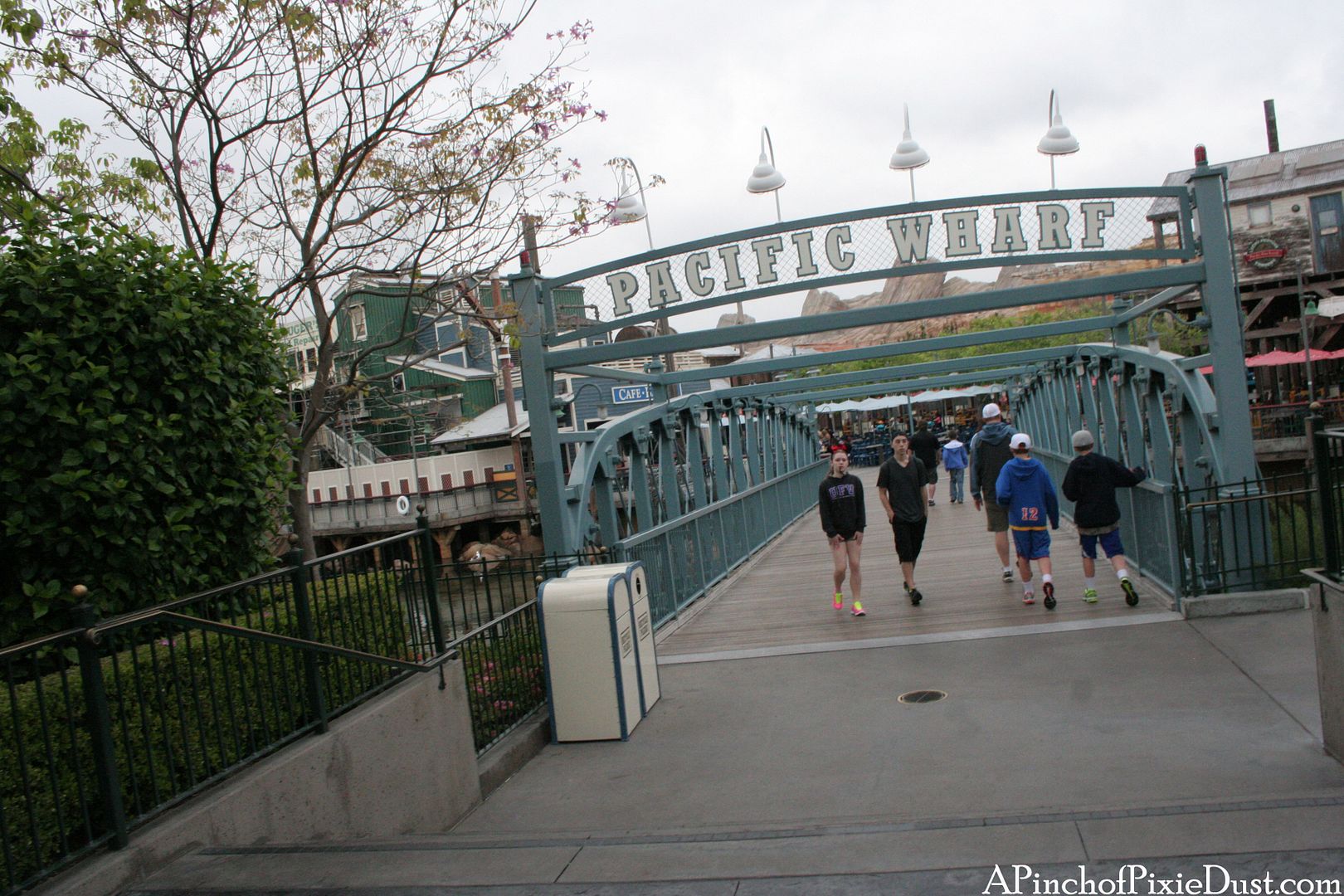 We only had one day at DCA, so our schedule was pretty tightly packed. It was so tempting to walk by different unfamiliar areas, though, like Pacific Wharf...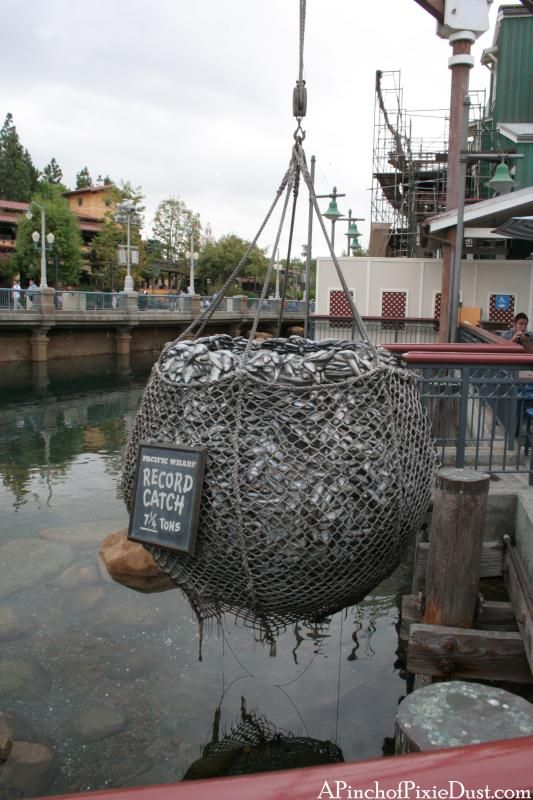 ...love that "Record Catch" photo op! As we were entering Paradise Pier, we also noticed the Little Mermaid ride - so strange to see it somewhere other than
New Fantasyland
!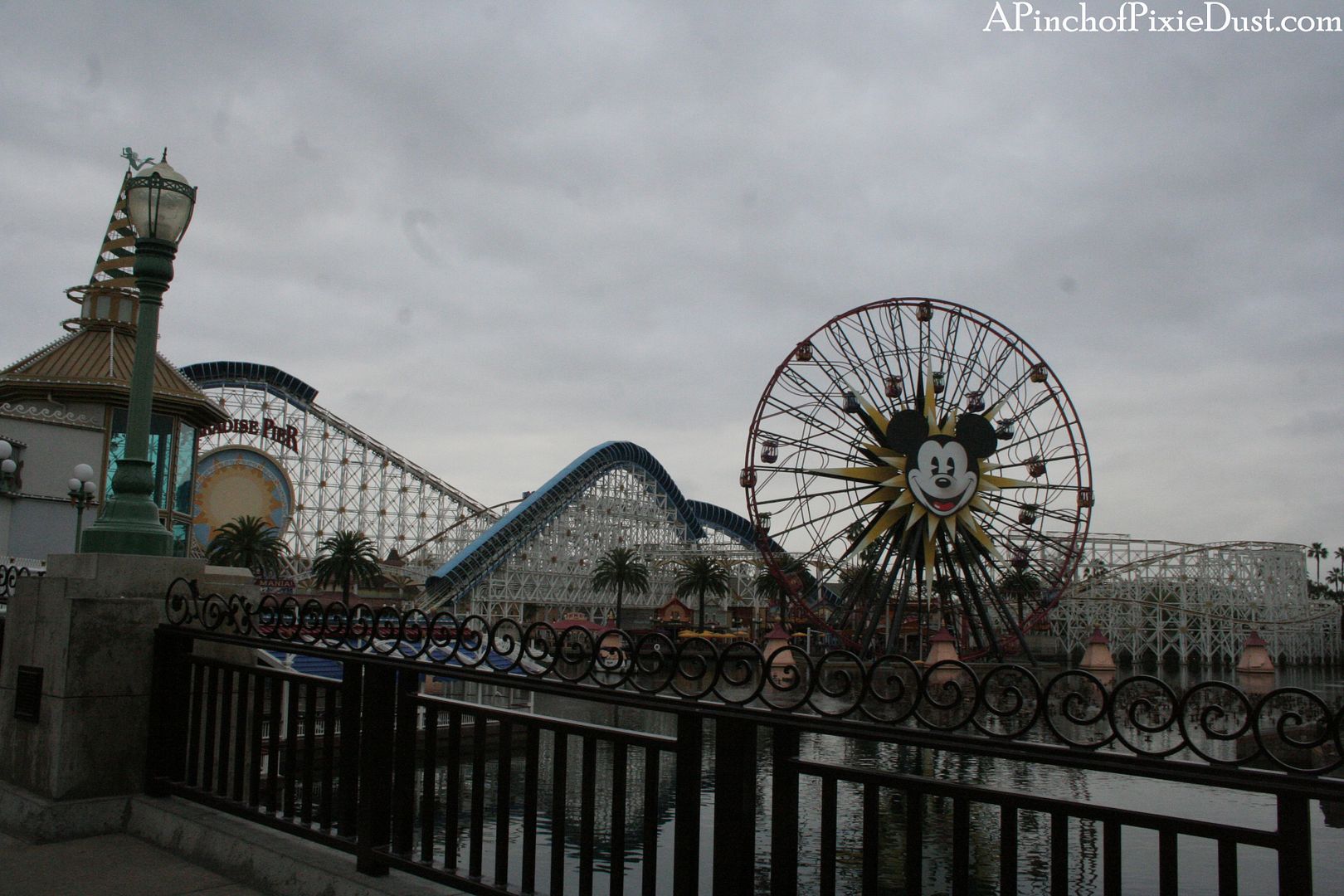 All the carnival rides along the pier - my little brother Dart was excited to try Mickey's Fun Wheel.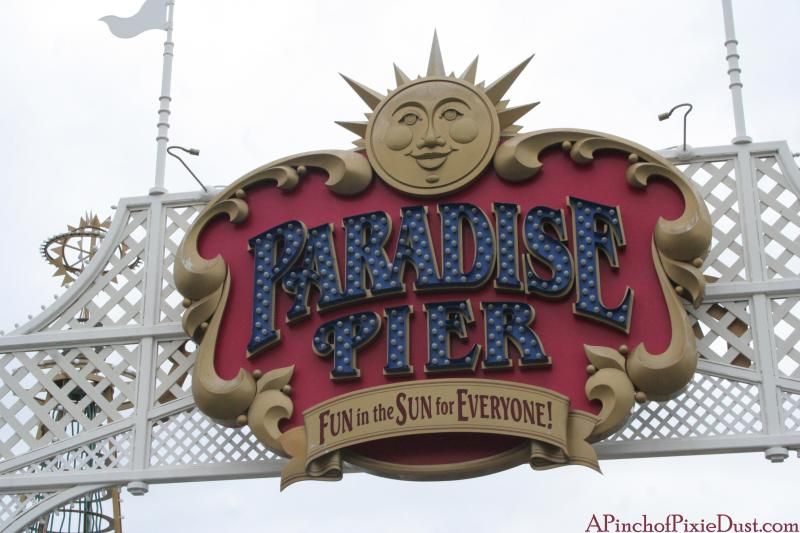 "Fun in the Sun for Everyone!"
Ariel's Grotto is a table service restaurant with a princess meal - love the entrance! We also passed by Sailor Duffy's meet and greet area.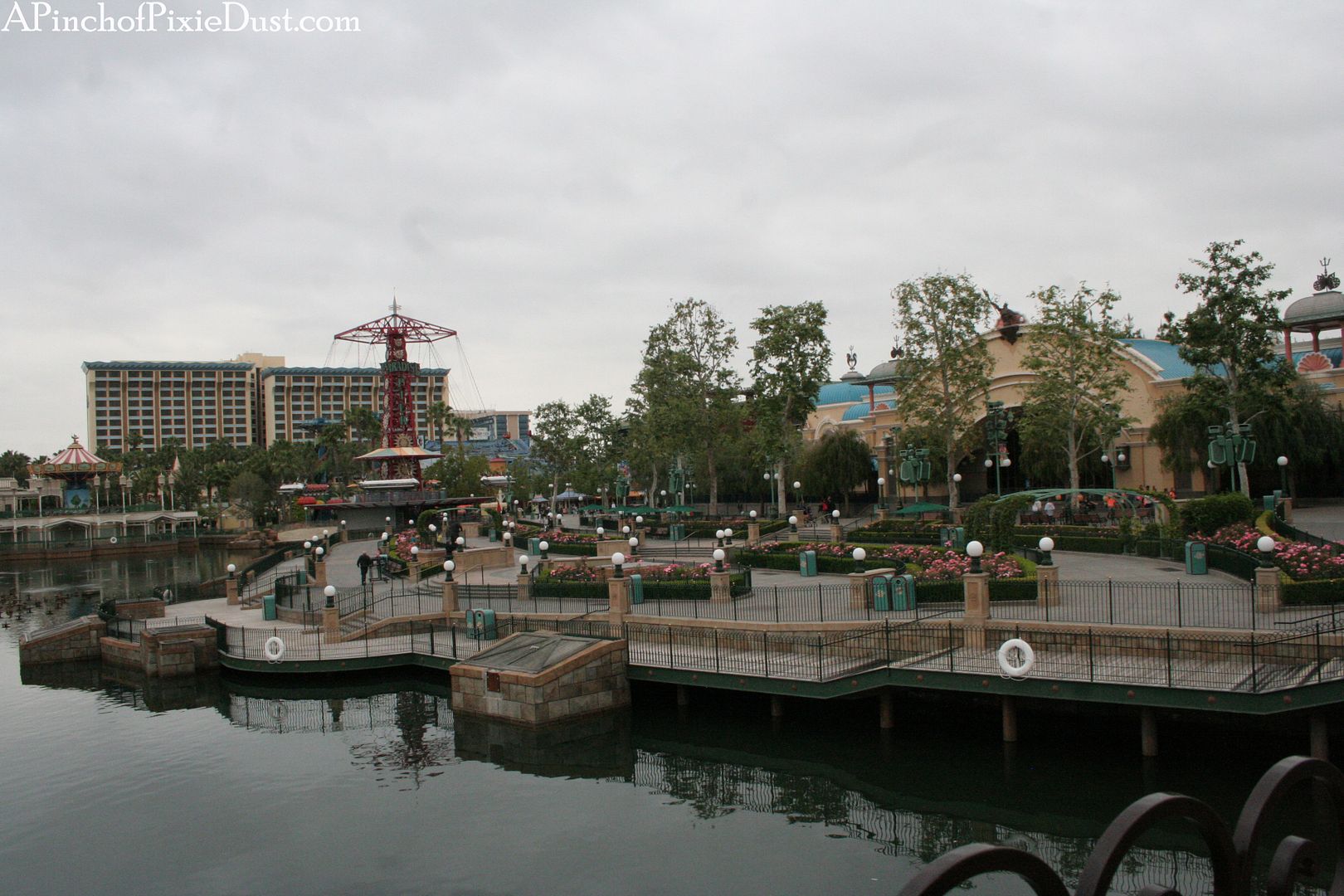 Across the water - behind us as we entered Paradise Pier - was the
World of Color
viewing area, which we find out more about that night!
Love those palm trees!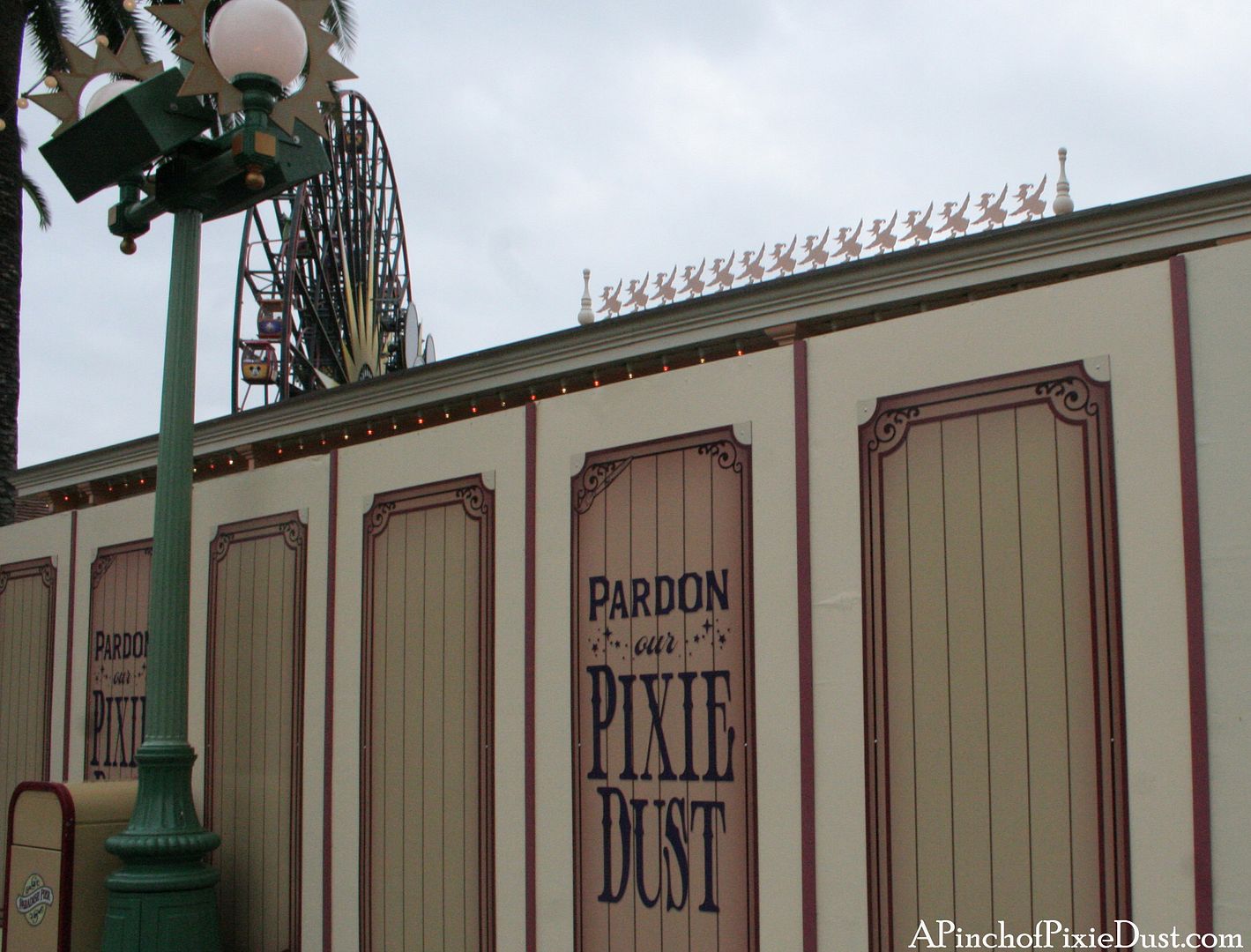 "Pardon Our Pixie Dust!" Is that a row of Donald silhouettes I see?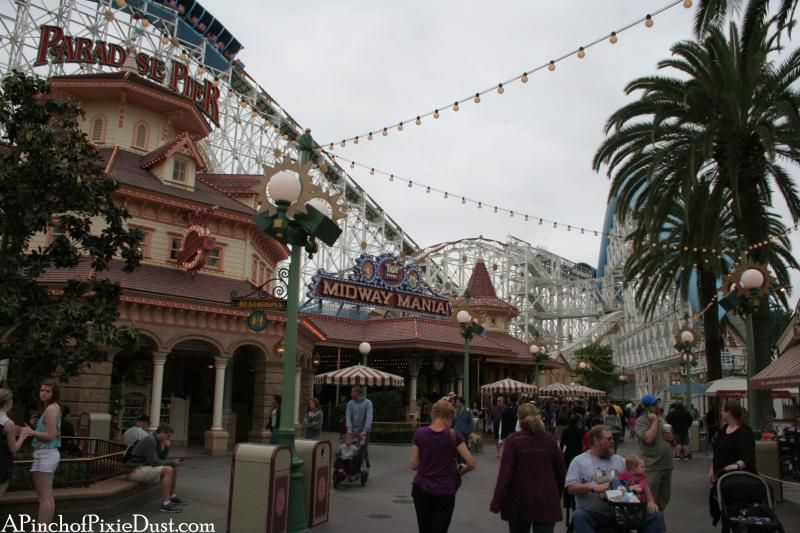 Entering the pier!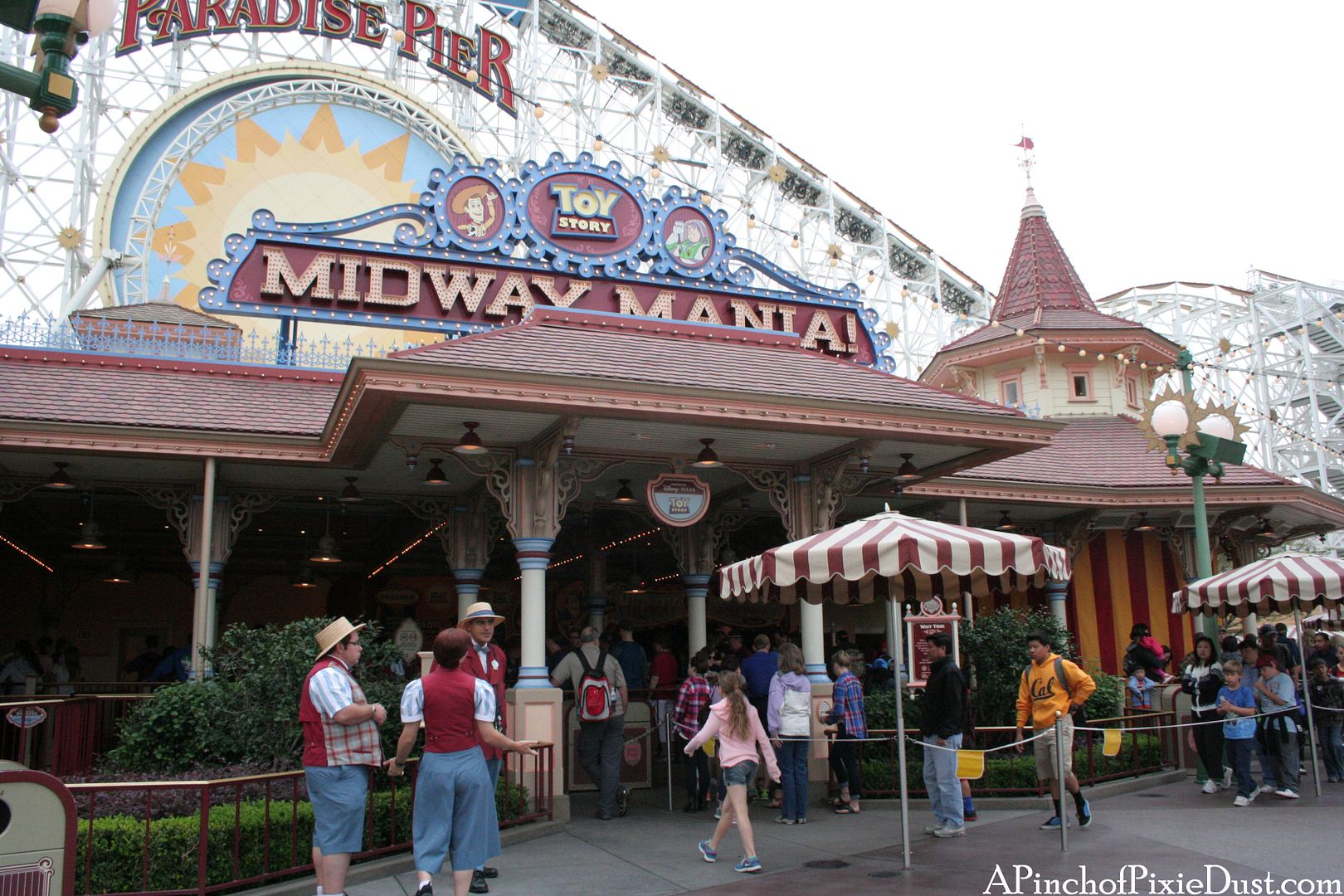 Toy Story Midway Mania - what is that doing here?? We aren't in Hollywood! ;) The DCA version does not have a fastpass line. Crazy!
Lots of fabulous, themed shops...including one with lots of
tempting hats
.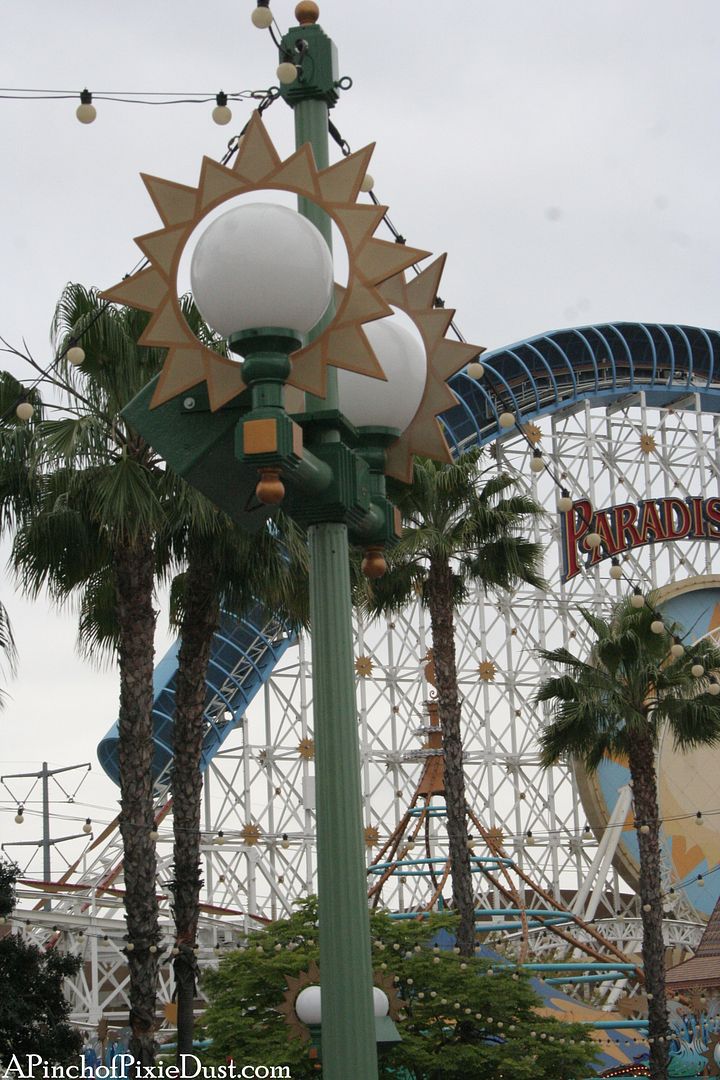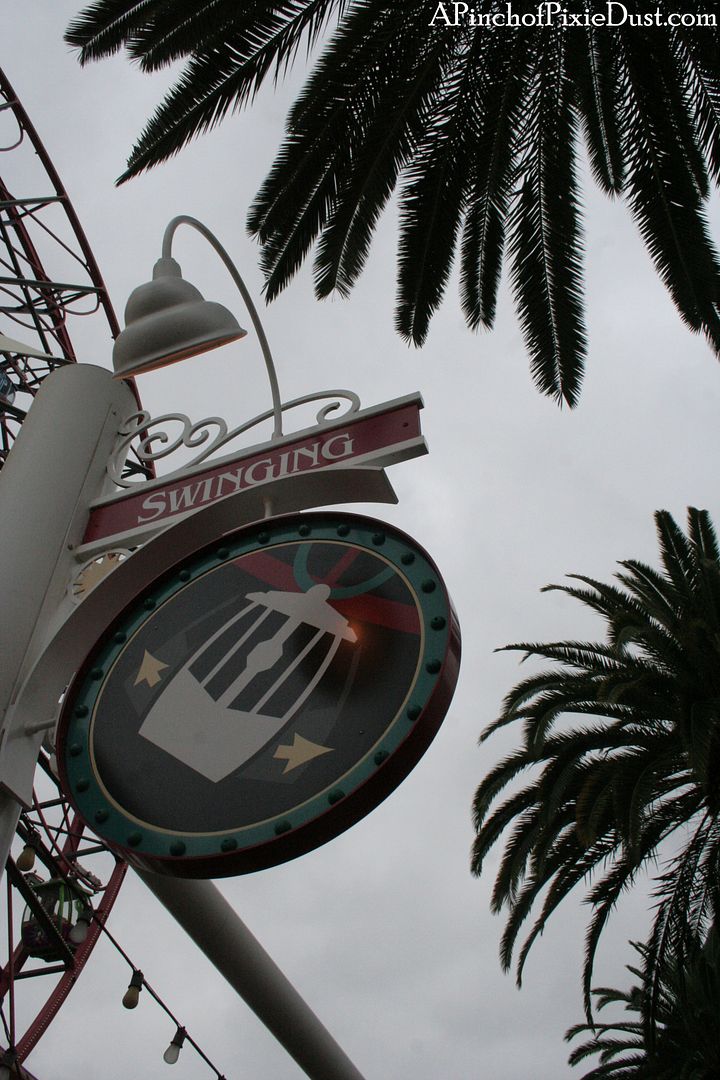 Dart was determined to try the swinging side of Mickey's Fun Wheel, so we followed him into the queue.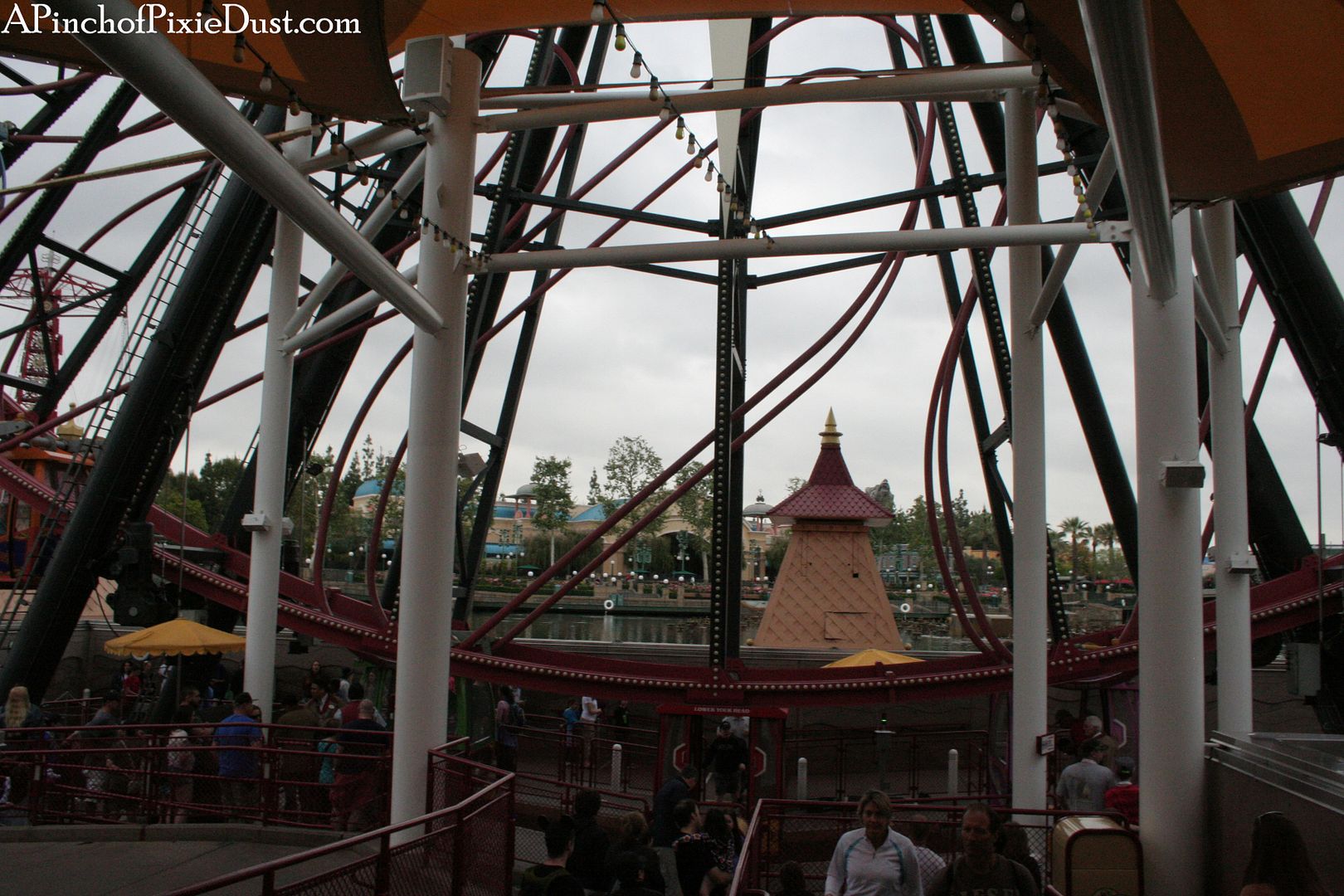 The line to the left was for the stationary cars - to the right for swinging. See those curved wires on the wheel? That's what we were about to go on.
In skipping spirits - somebody was having a fun Disneyland sort-of day. :)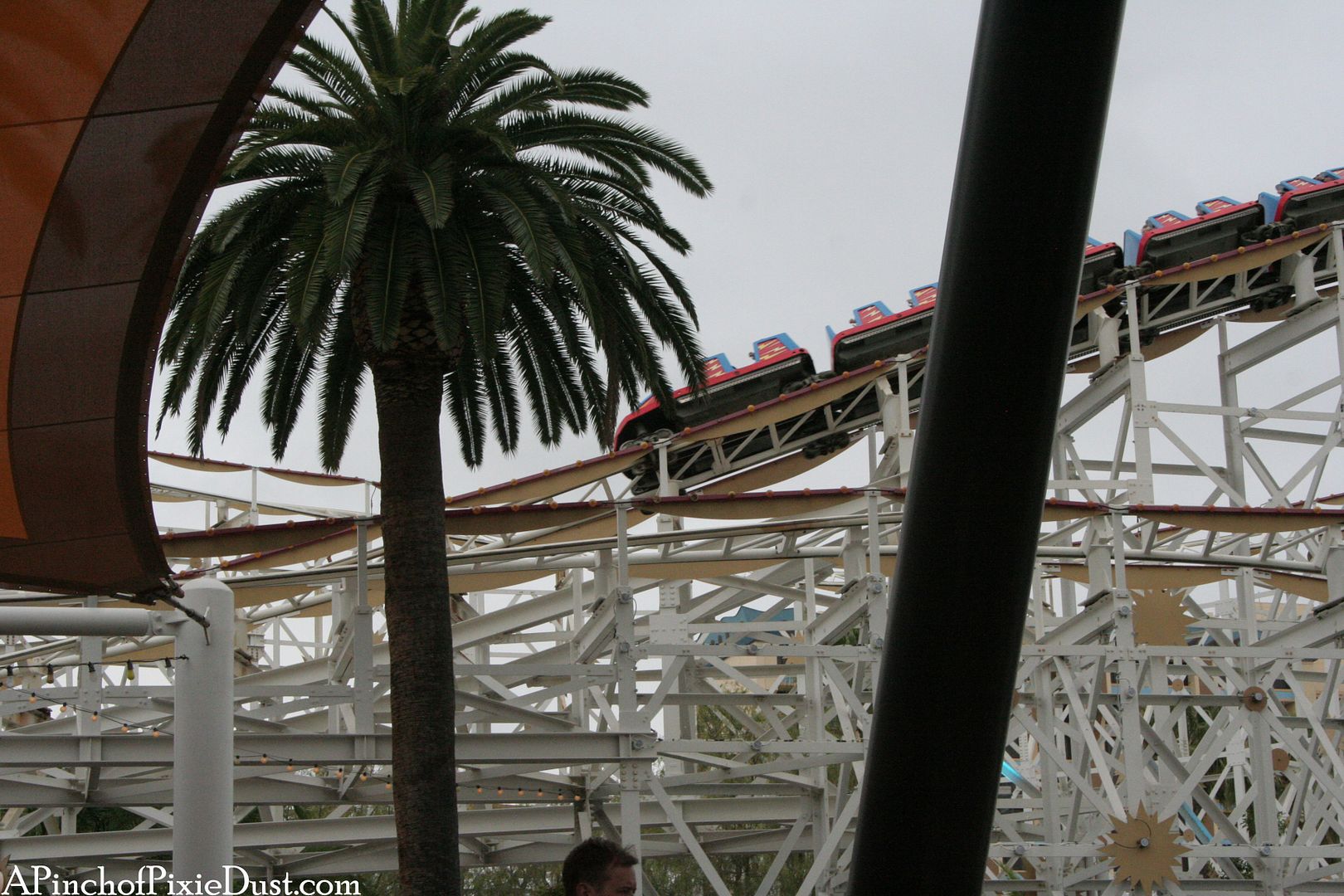 Watching the California Screamin' roller coaster rocket by as we waited in line...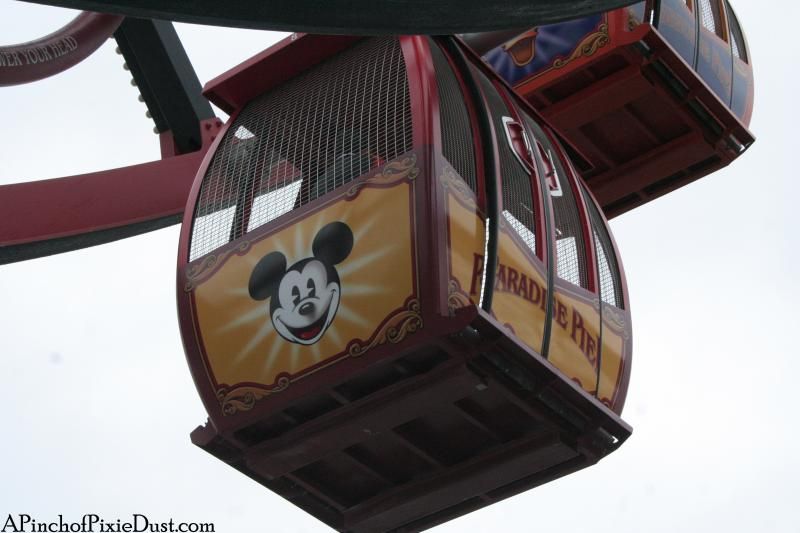 It's Mickey! The brightly-colored cars also feature Minnie, Goofy, and Donald.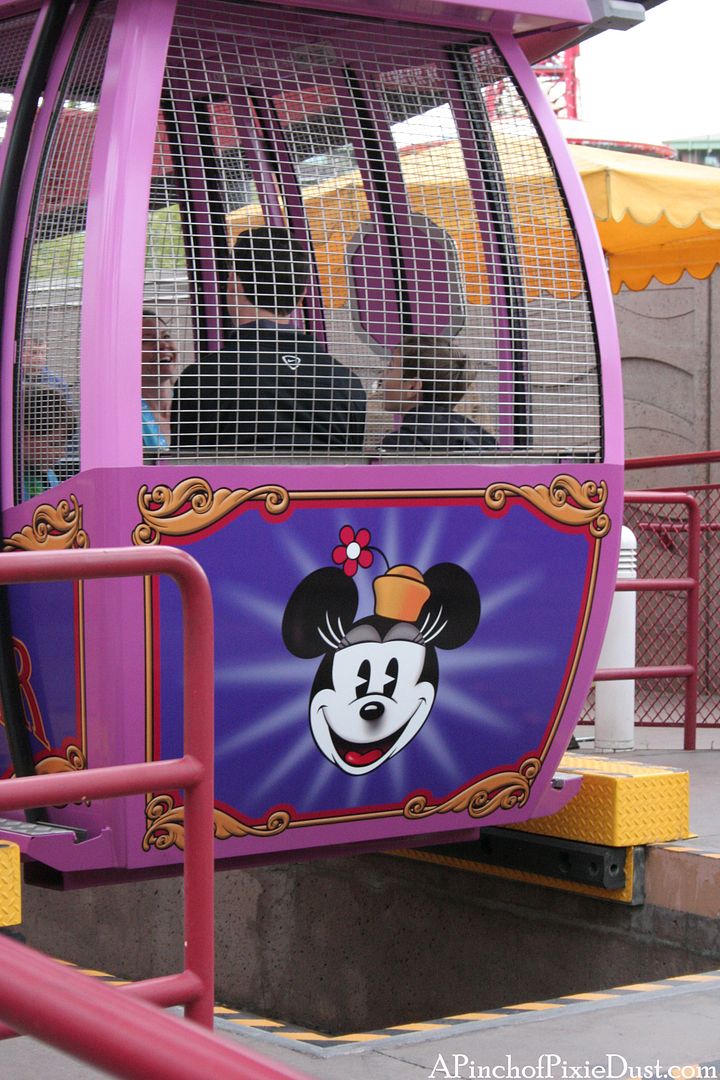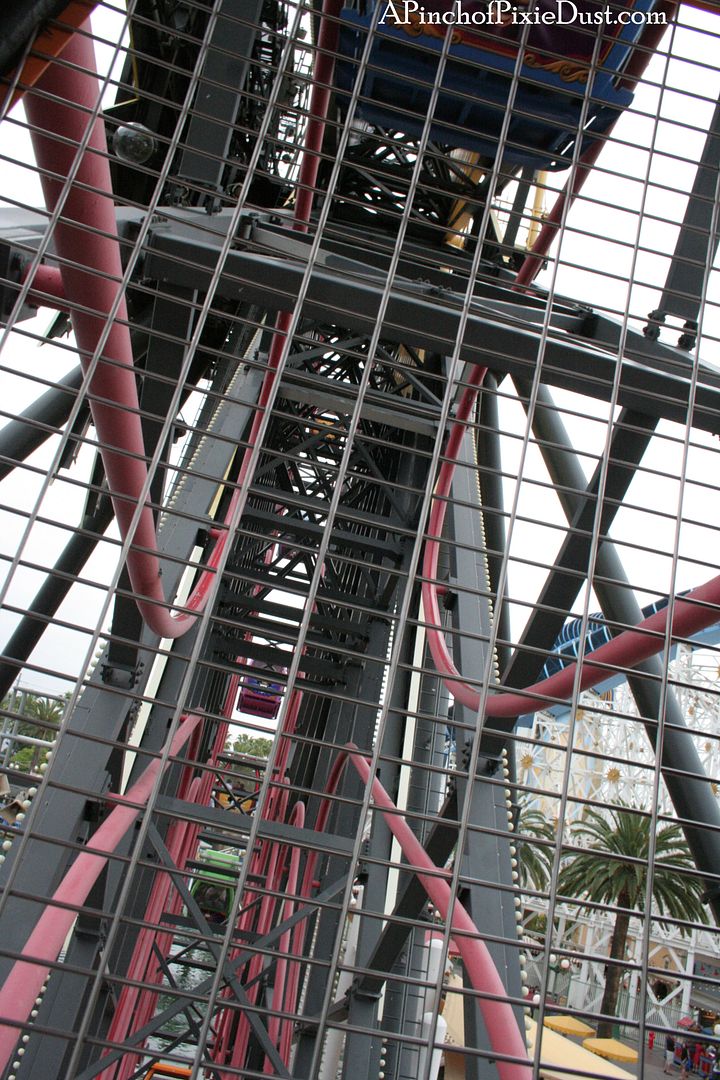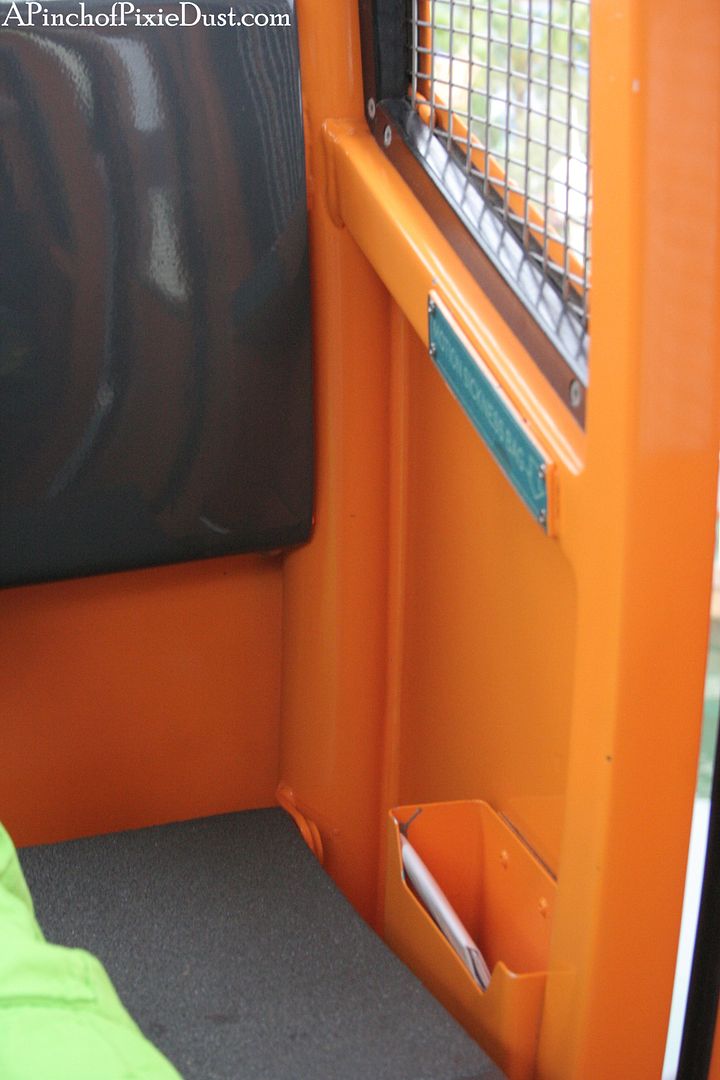 Some more views - outside and inside! See that little holder in the orange on the right? That's a barf bag. When they say swinging, they're not kidding. This is not for those with motion sickness. It was such an unexpected movement, and it went pretty fast, and I was starting to feel a little sick halfway through. Another time, I would take the stationary side because it was fun to take in the views from above...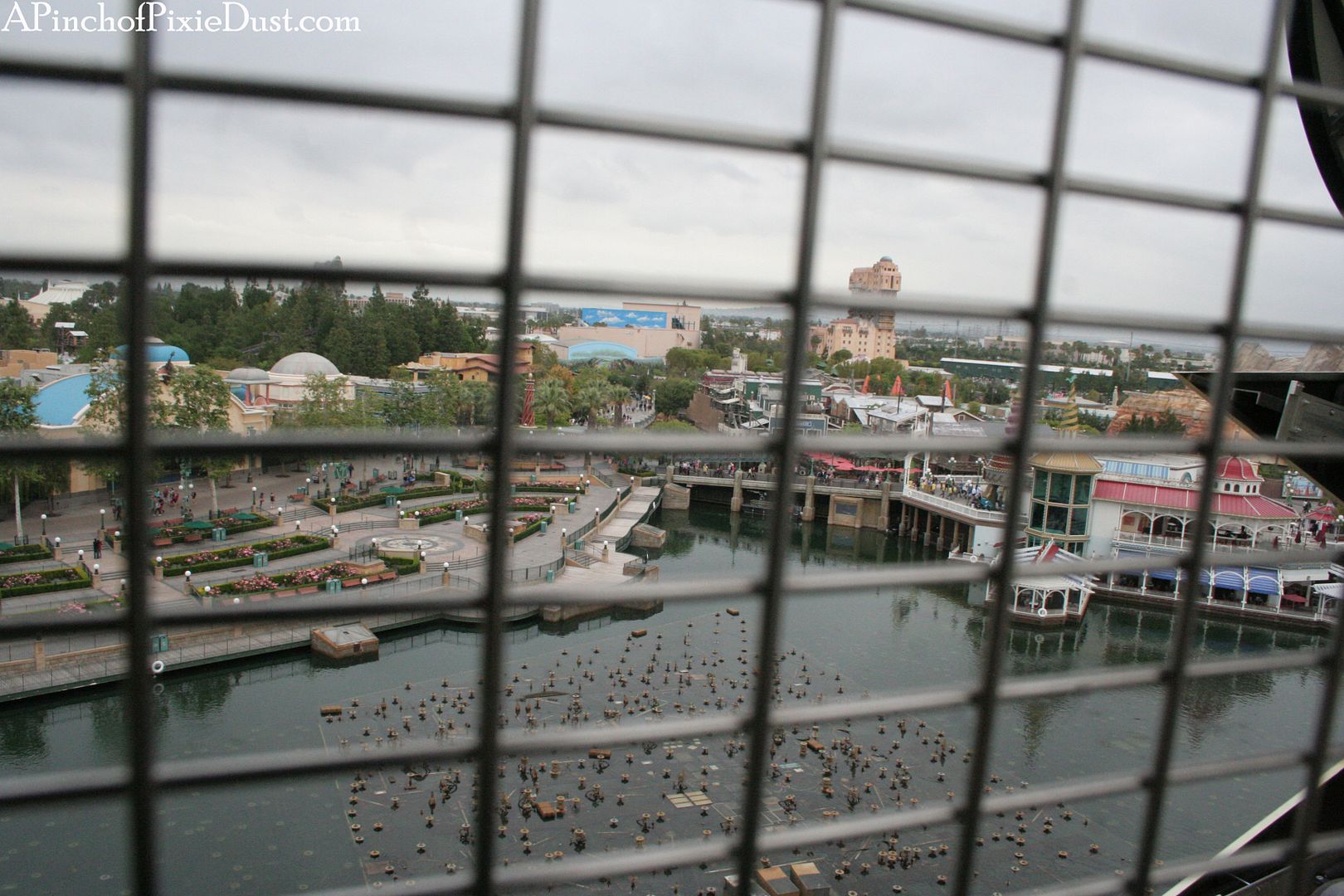 There are all the World of Color jets!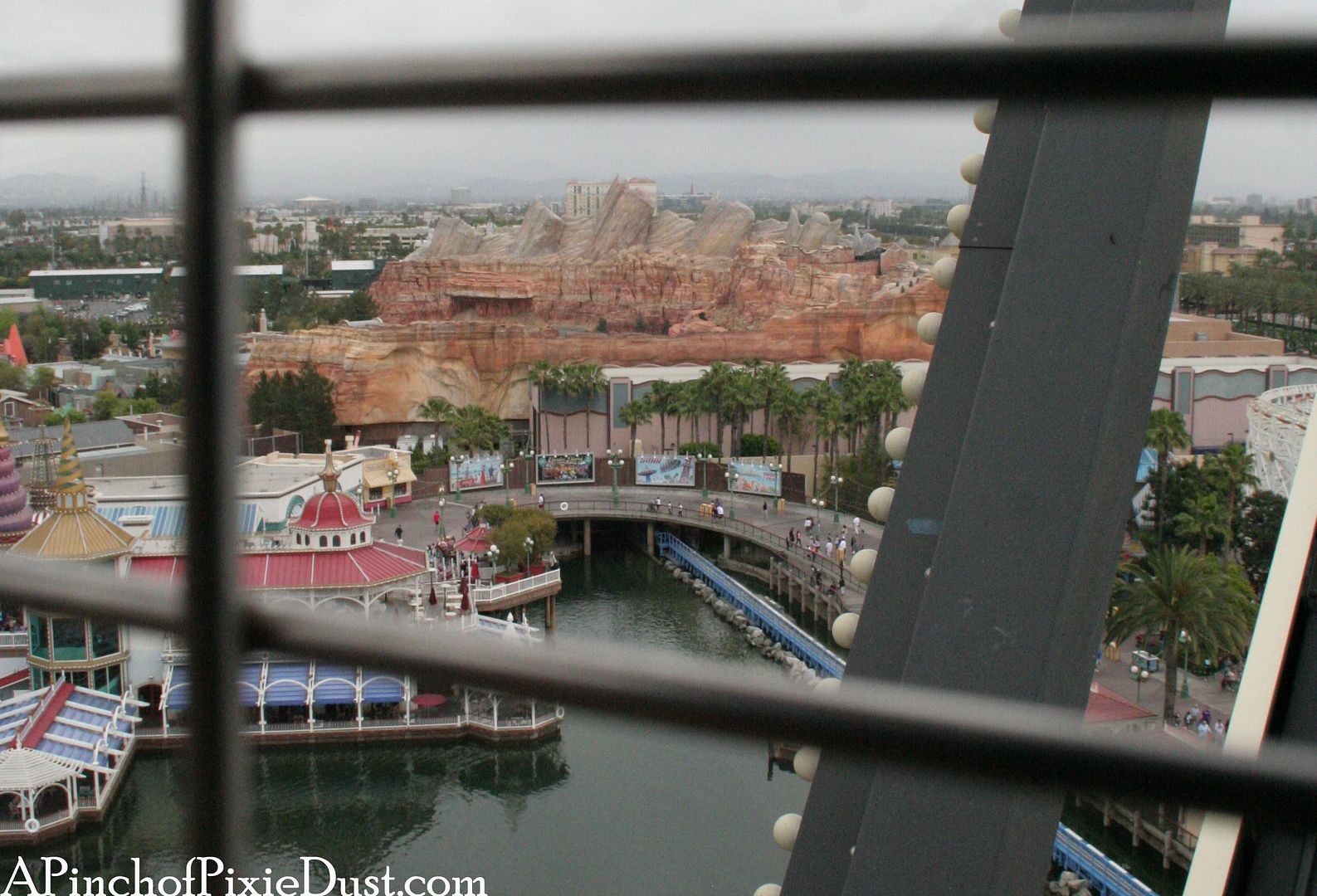 Looking off to the cliffs of the amazing
Carsland
.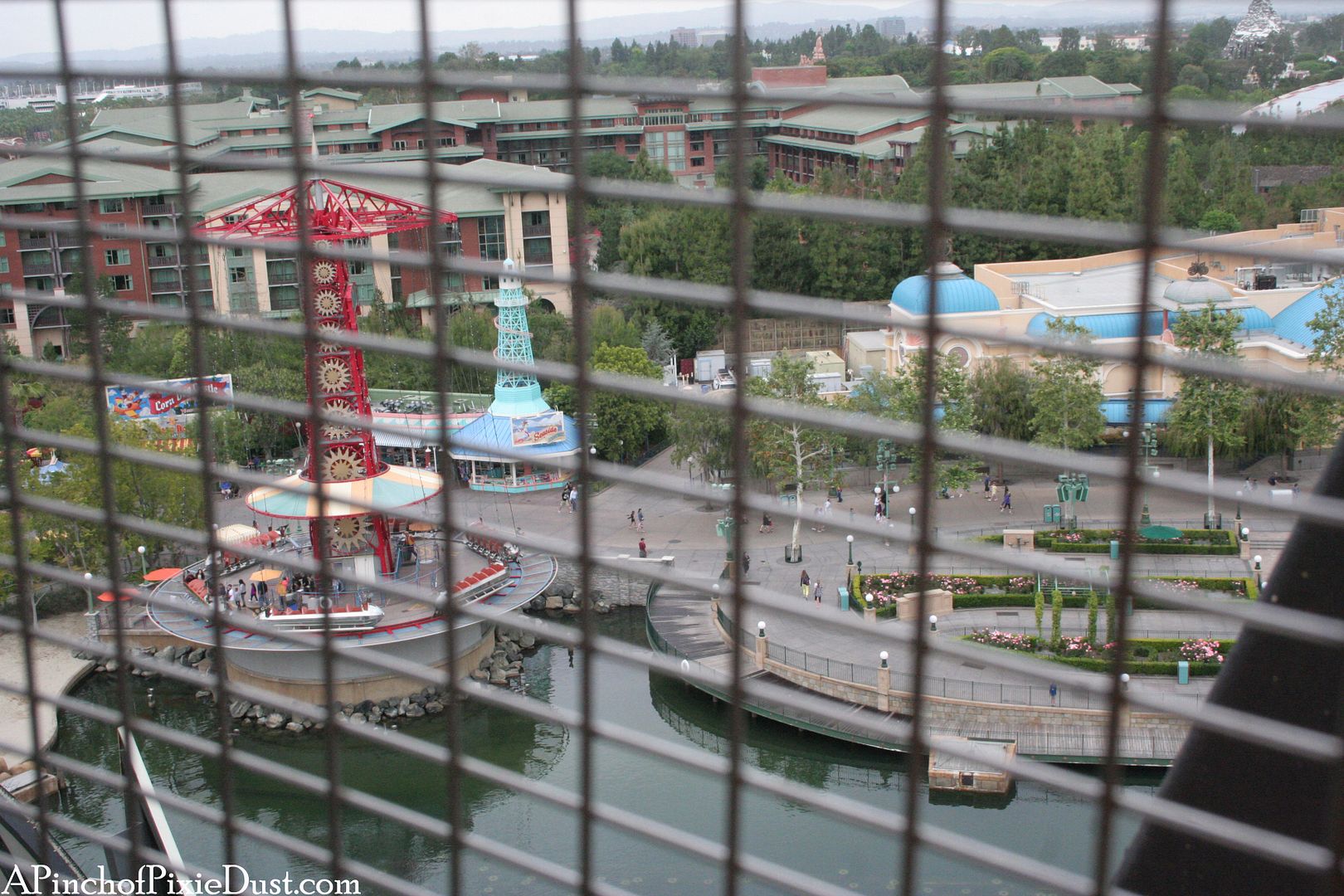 More Paradise Pier attractions - you could even see into the Grand Californian Hotel's courtyard a bit!
Can you see the Matterhorn and Space Mountain?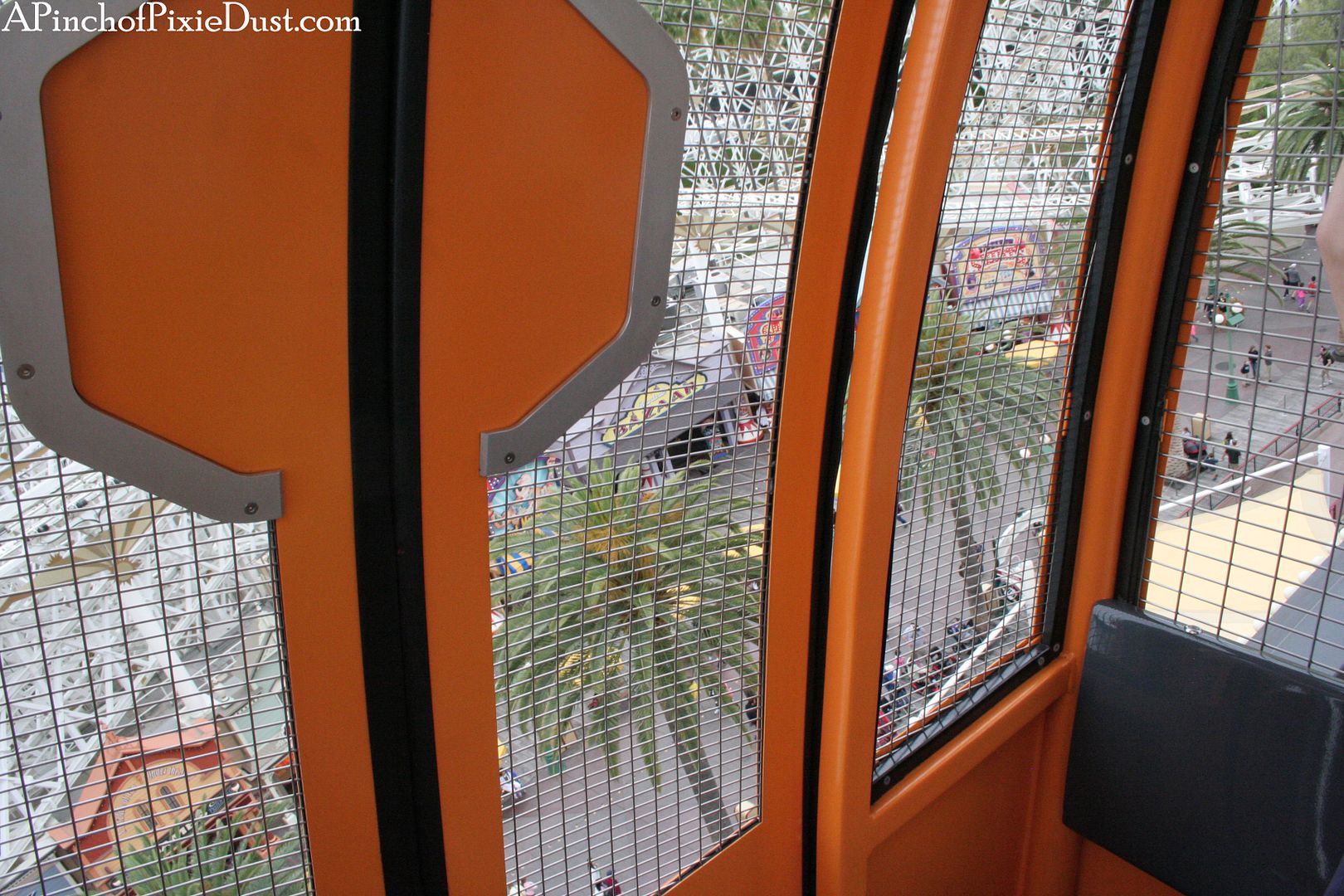 It was a fun ride...but I was not at all sorry to touch down on solid ground again!
More Disneyland trip report posts
here
! :)