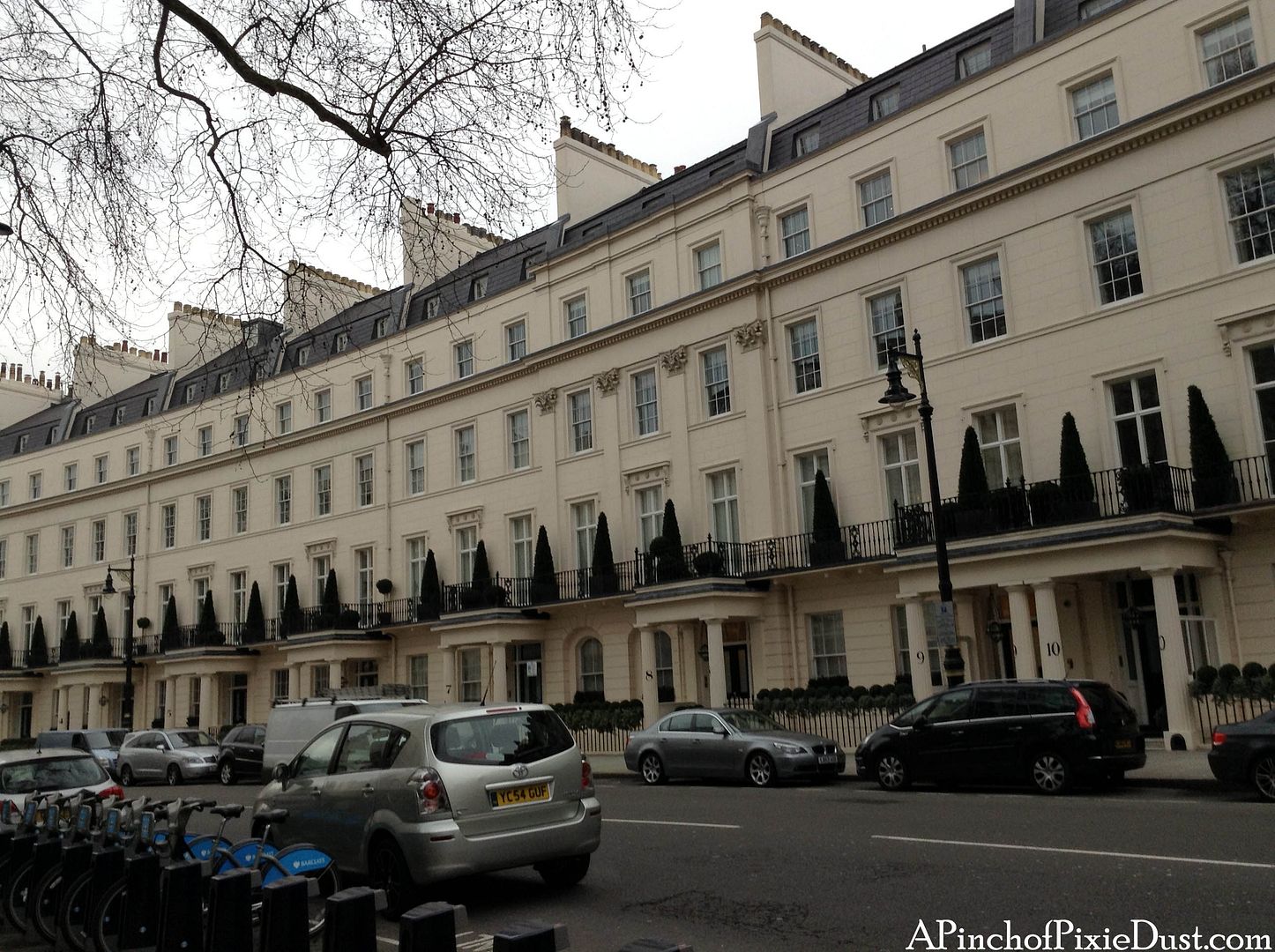 ...and as I recall, we last left off in LONDON. After some afternoon tea at
Fortnum and Mason
, we were ready for more adventuring...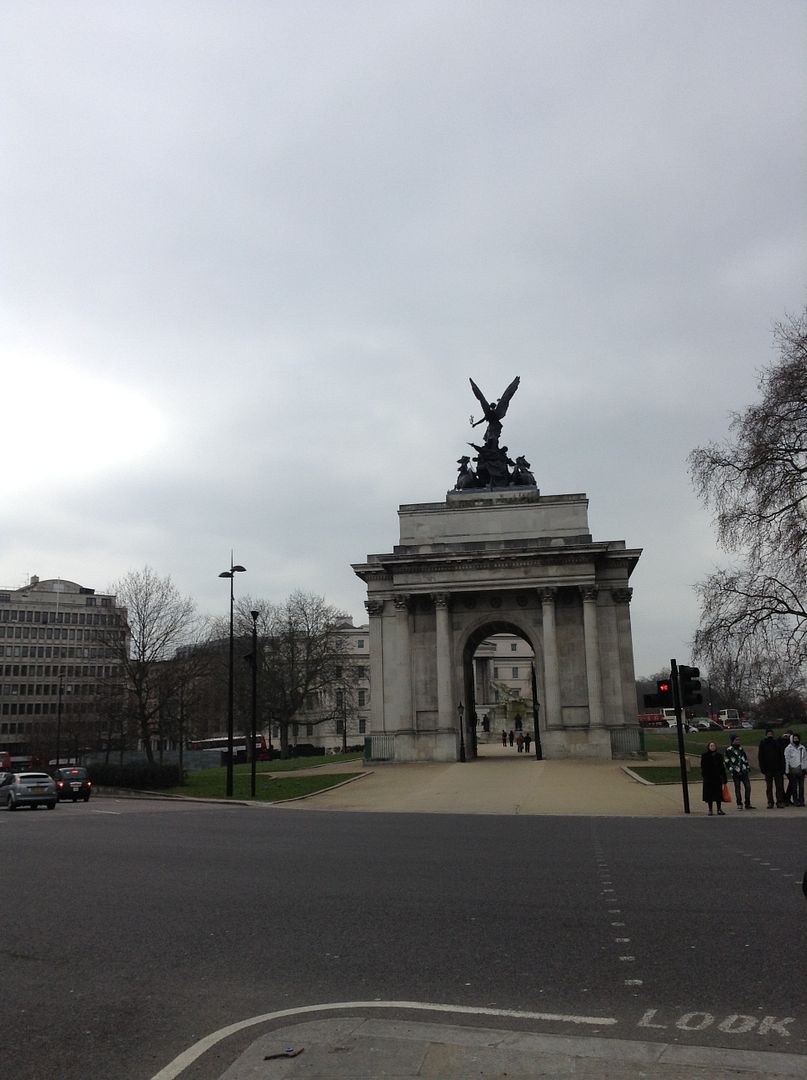 Look - it's the Wellington Arch! I passed by so many sweet gardens and lovely scenes. And it's not just the
main streets
you have to explore in London...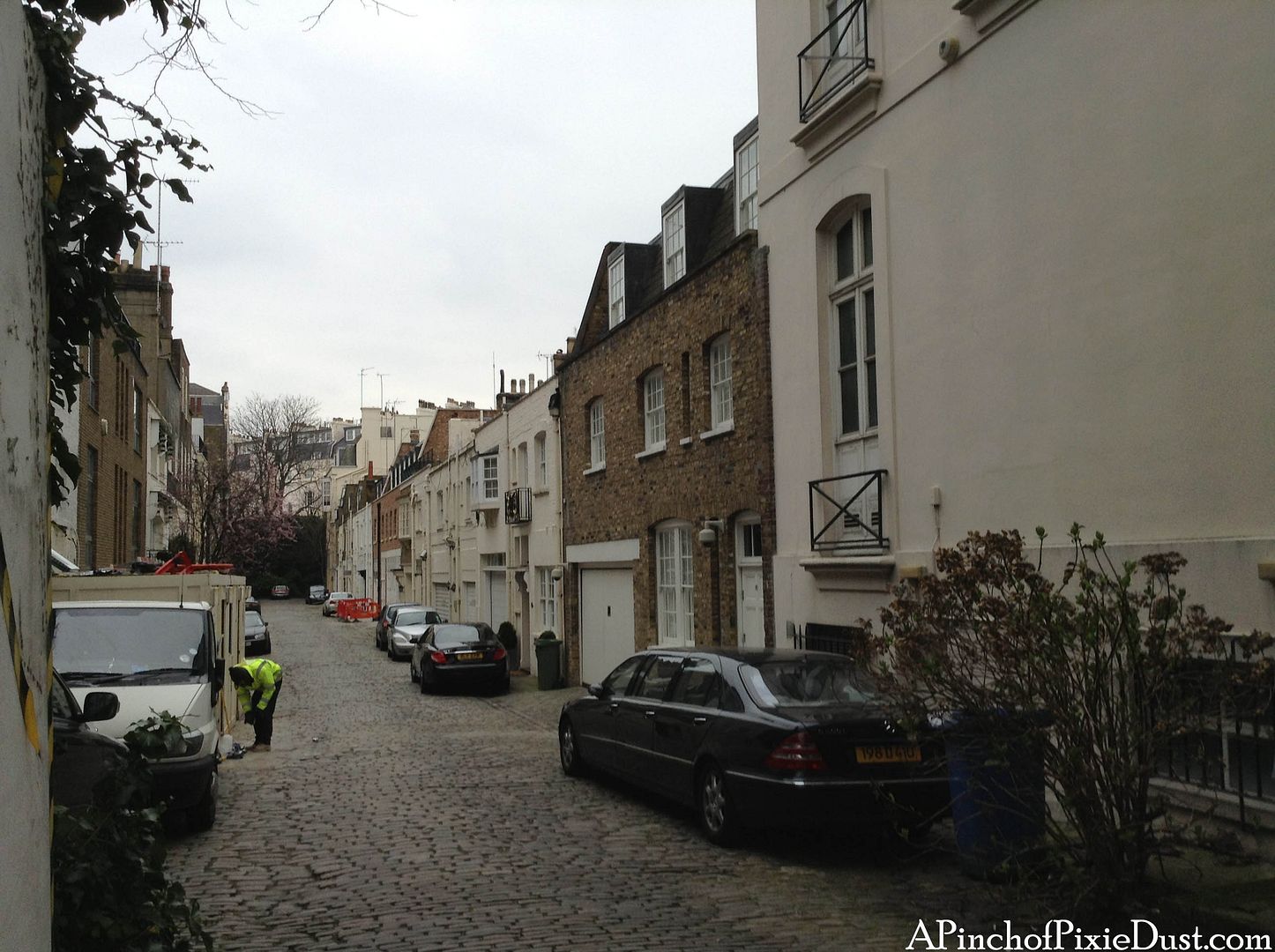 ...I also love getting a glimpse down a row of Mews - these used to be the stables attached to grand London houses. These days many of them are converted into apartments. It's fun to imagine the carriages rattling down the cobblestone rows!
A very posh-looking car, fit for its grand surroundings. I love the British author
Betty Neels
, and her heroes are always rich doctors who drive a Bentley or a Rolls Royce. I could definitely see one of them in these surroundings!
My ultimate destination in all this rambling was Knightsbridge - I was ready for some window shopping...
I love that there's a British store/brand called L.K. Bennett. I'm pretty sure it's not a Pride and Prejudice reference, but I could totally see Lydia and Kitty moving to London and starting a boutique - couldn't you??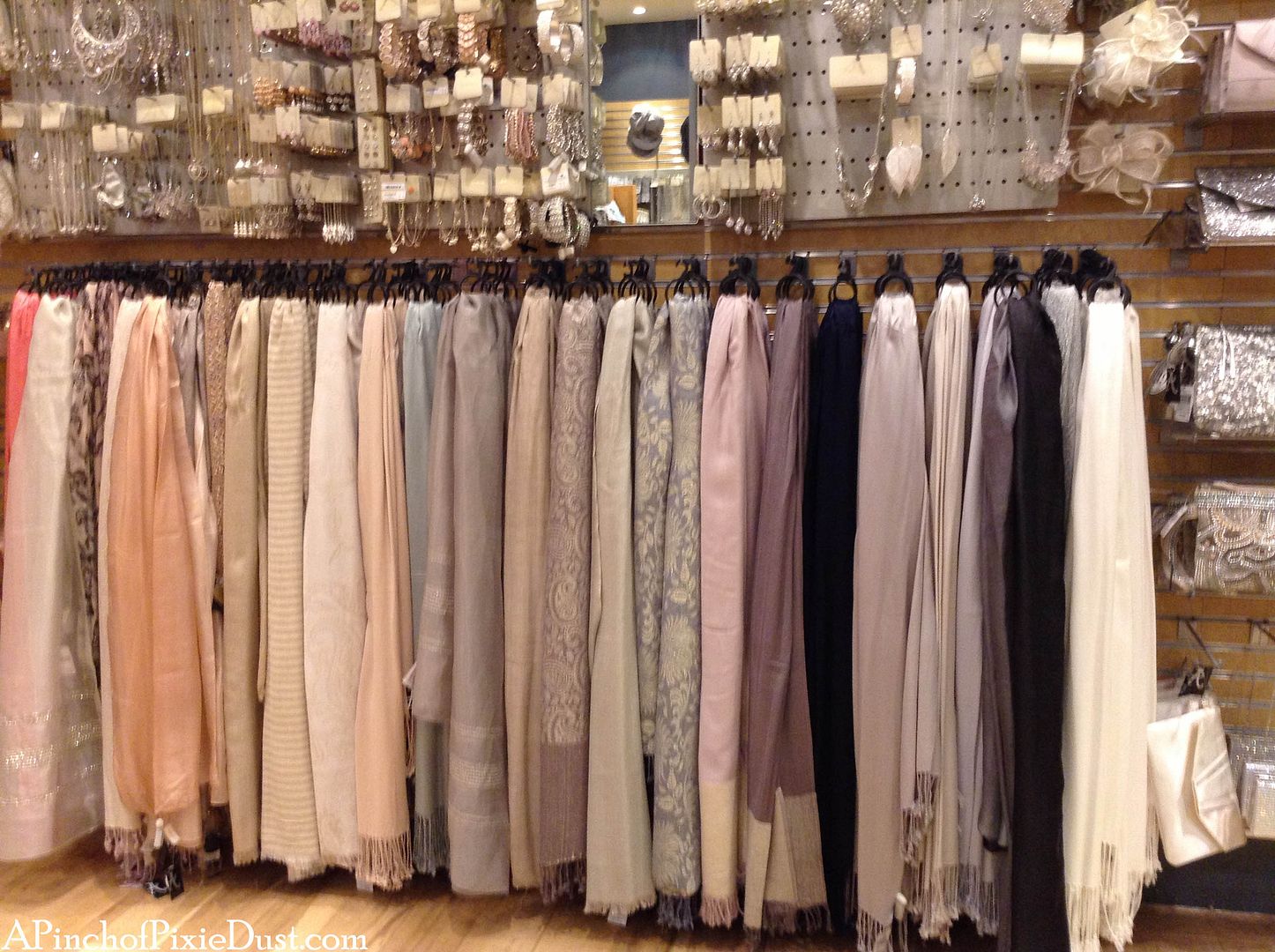 So many tempting stores! The unseasonably cold weather tempted me to buy a new scarf at every turn. I did manage to resist those pastels. ;)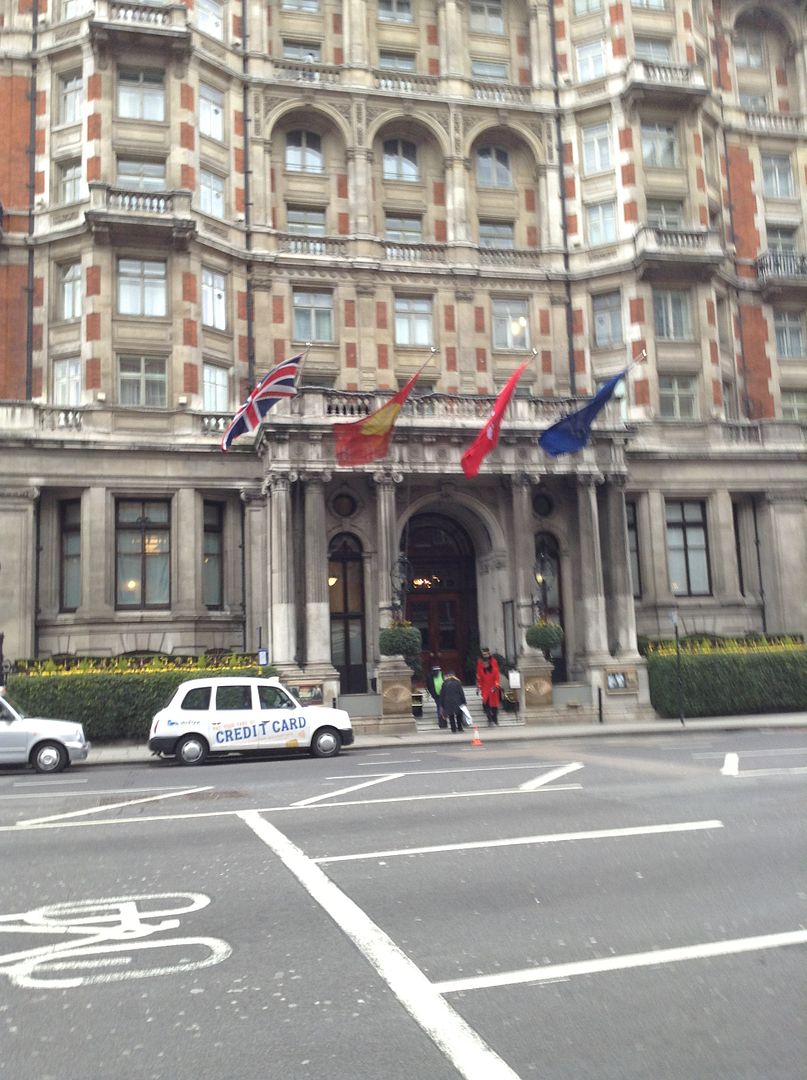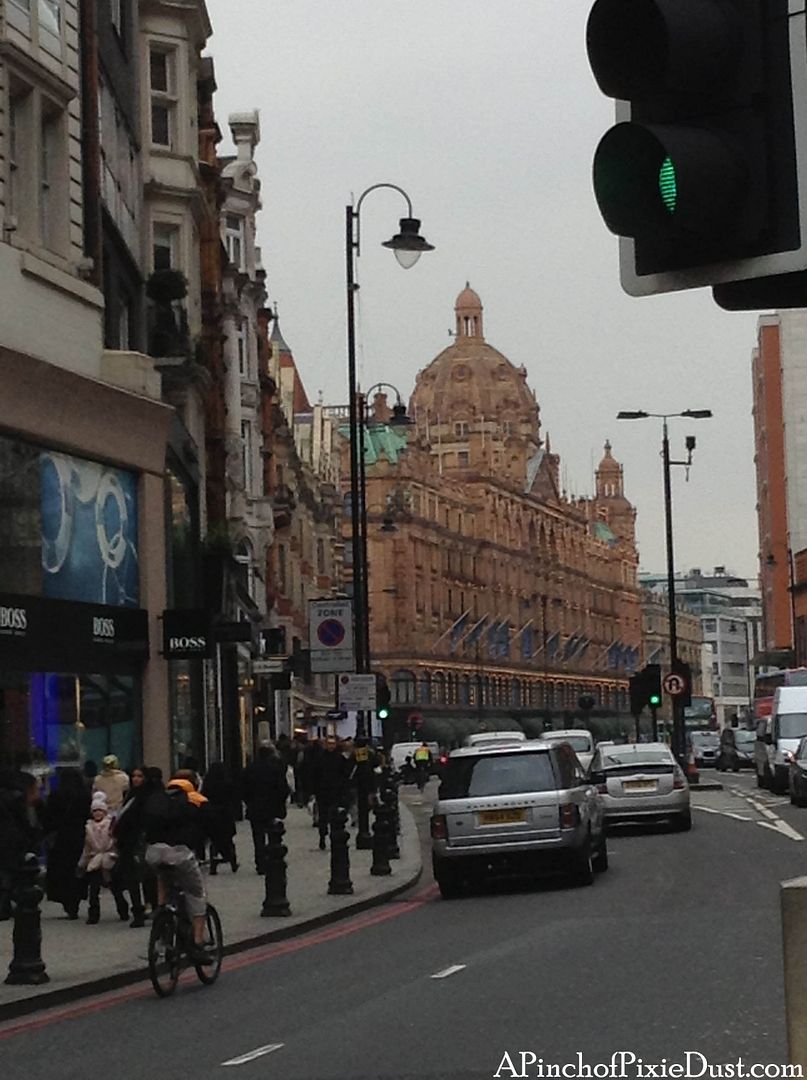 I bet the Betty Neels heroines would have taken tea at a swanky hotel like that one...and they often get to have a shopping spree at HARRODS - that was my next stop!
Shall we go in?? I wandered the fashion departments dreaming for a bit, then headed for the food hall...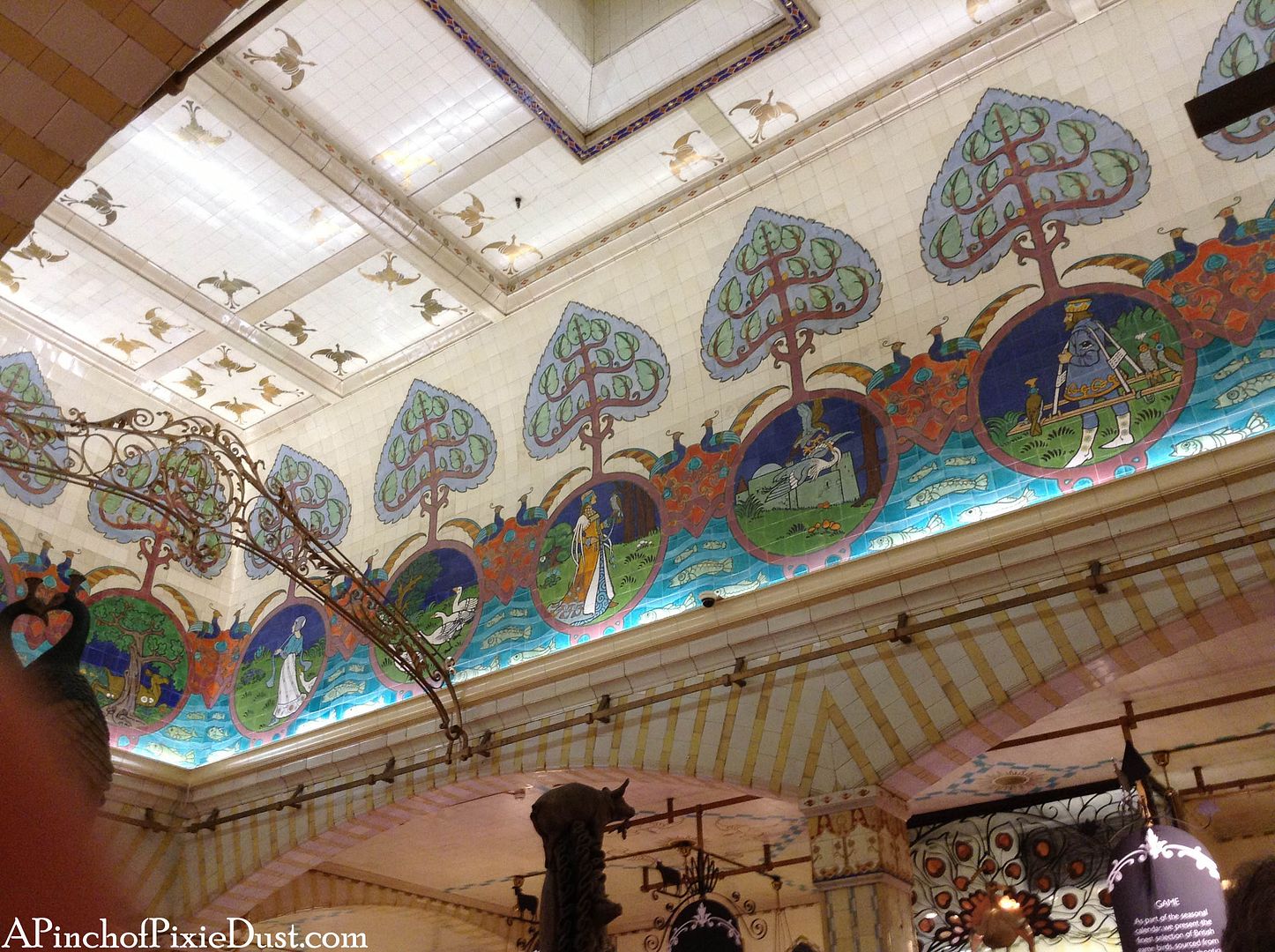 Picture to yourself the most sophisticated, luxurious, and gorgeous grocery store you can possibly imagine, and you'll have the Harrods Food Halls.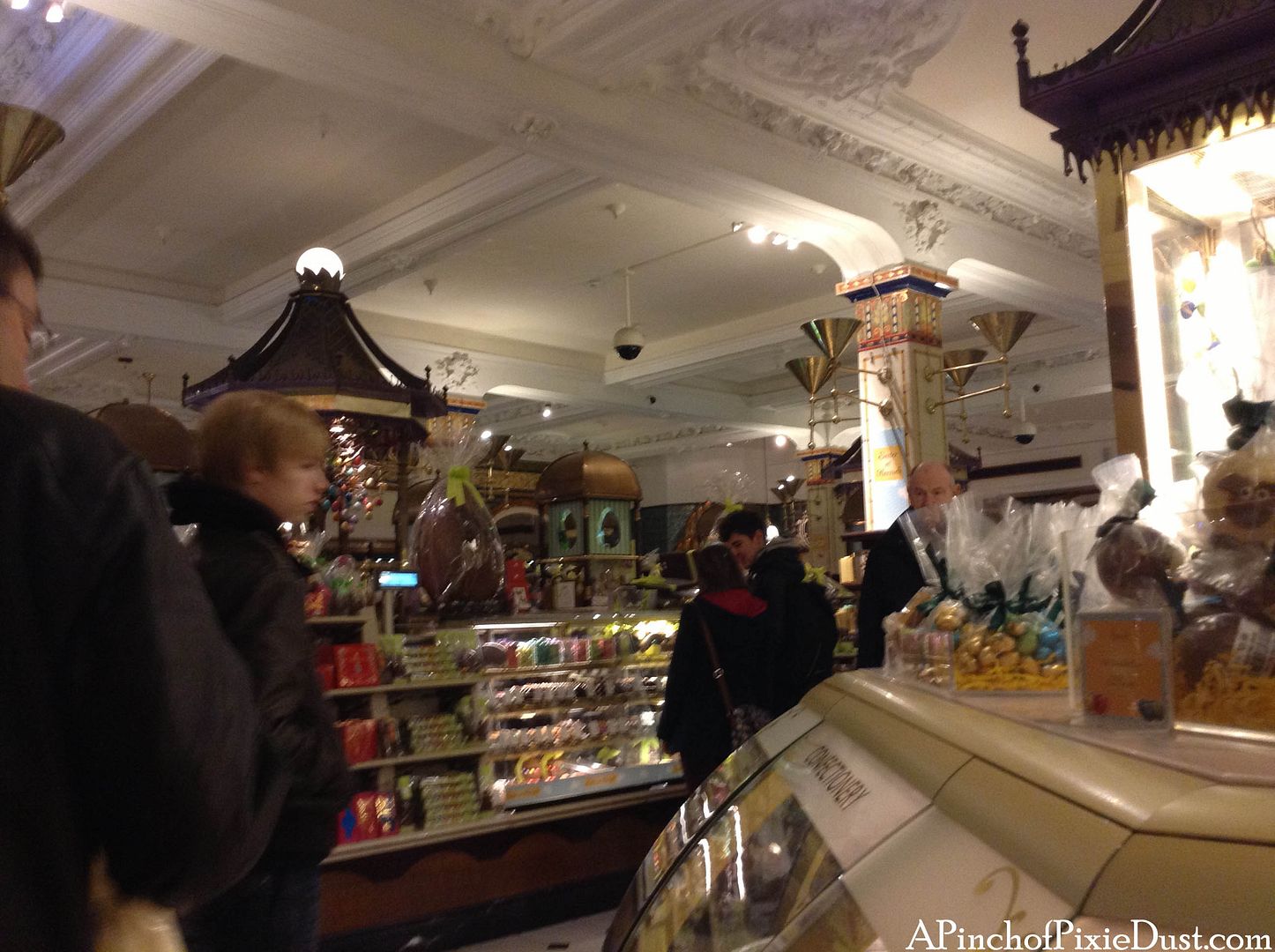 Behind the cases are such interesting offerings - meats, cheeses, candies, concoctions of all kinds with the most intriguing names from all over the world.
Each room has a more stunning ceiling than the last - just look at those chandeliers!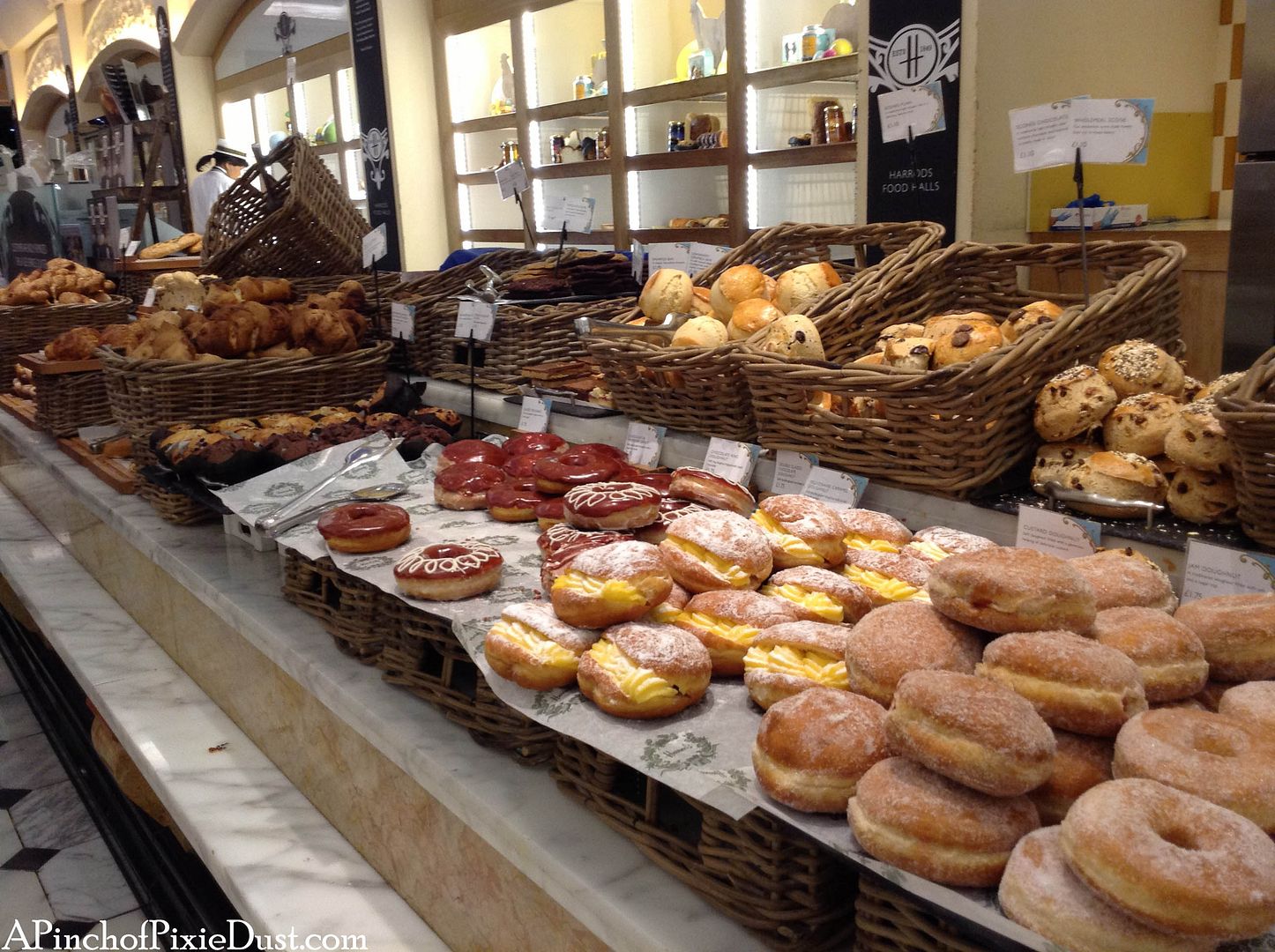 THE PASTRY COUNTER. I got a brioche for later. I wish I could be snacking on one of those donuts today!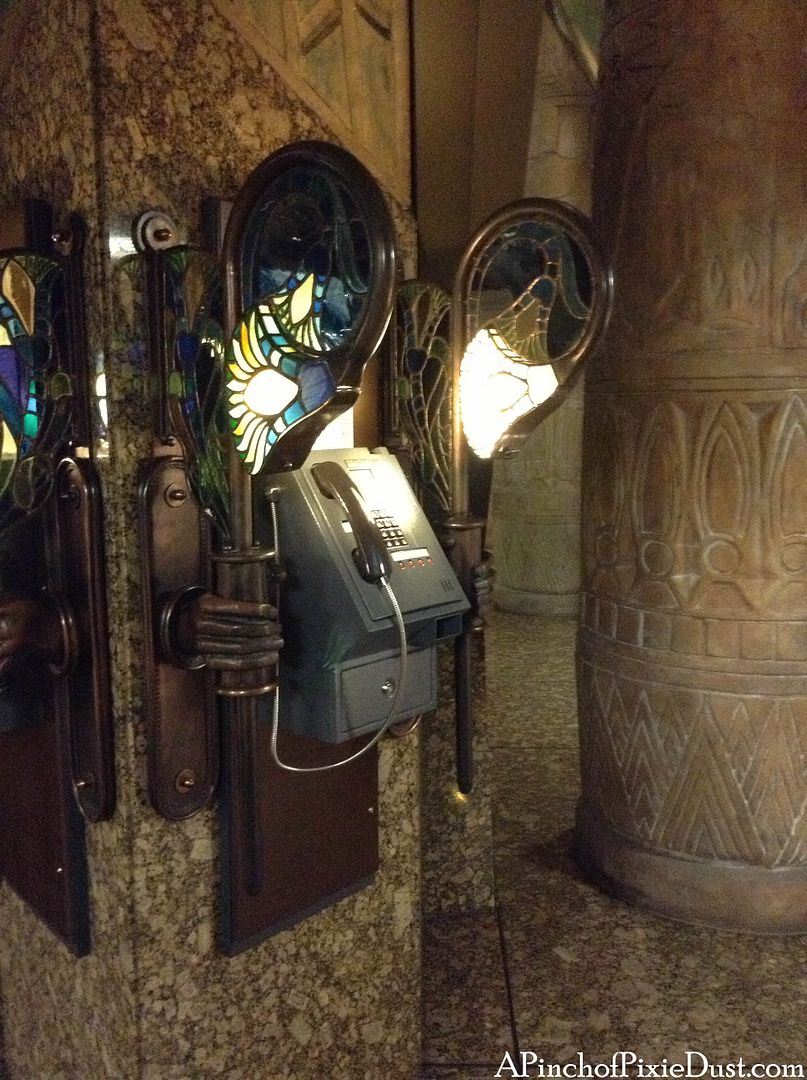 Another quintessential Harrods sight - those awesome phone pillars!
The tourist shop had the most friendly prices for my wallet, so I made my way there for a few souvenirs. I love the teddies and the classic Harrods green!
Find the index of Europe updates
here
.