Ready for some DISNEYLAND fun, guys?
Or, to be more precise,
Disney's California Adventure
fun! I'm continuing my California
trip report
, and we're going to shrink to the size of a bug to explore
a bug's land
!
"Right this Way to Flik's Fun Fair!" I see a little ant keeping look out! :)
You enter this land through an oversized box of "Cowboy Cruncies" (gotta love Pixar crossover) - on the inside are cut outs of the characters from A Bug's Life.
Giant clover stocks sprout up everywhere - there were a lot of elements that reminded me of the Honey, I Shrunk the Kids playground at Disney's Hollywood Studios.
So many great insect details: the street lamps are lightning bugs!
We had hit
Carsland
during the resort-guest-only early opening hour. The park had just opened for all guests, but there were still virtually no lines in a bug's land. We hopped on Flik's Flyers with no wait!
Take your pick of hot air balloon box: Chinese take-out, apple sauce snack pack, raisins, or circus cookies - loved the nod to
Casey Jr.
!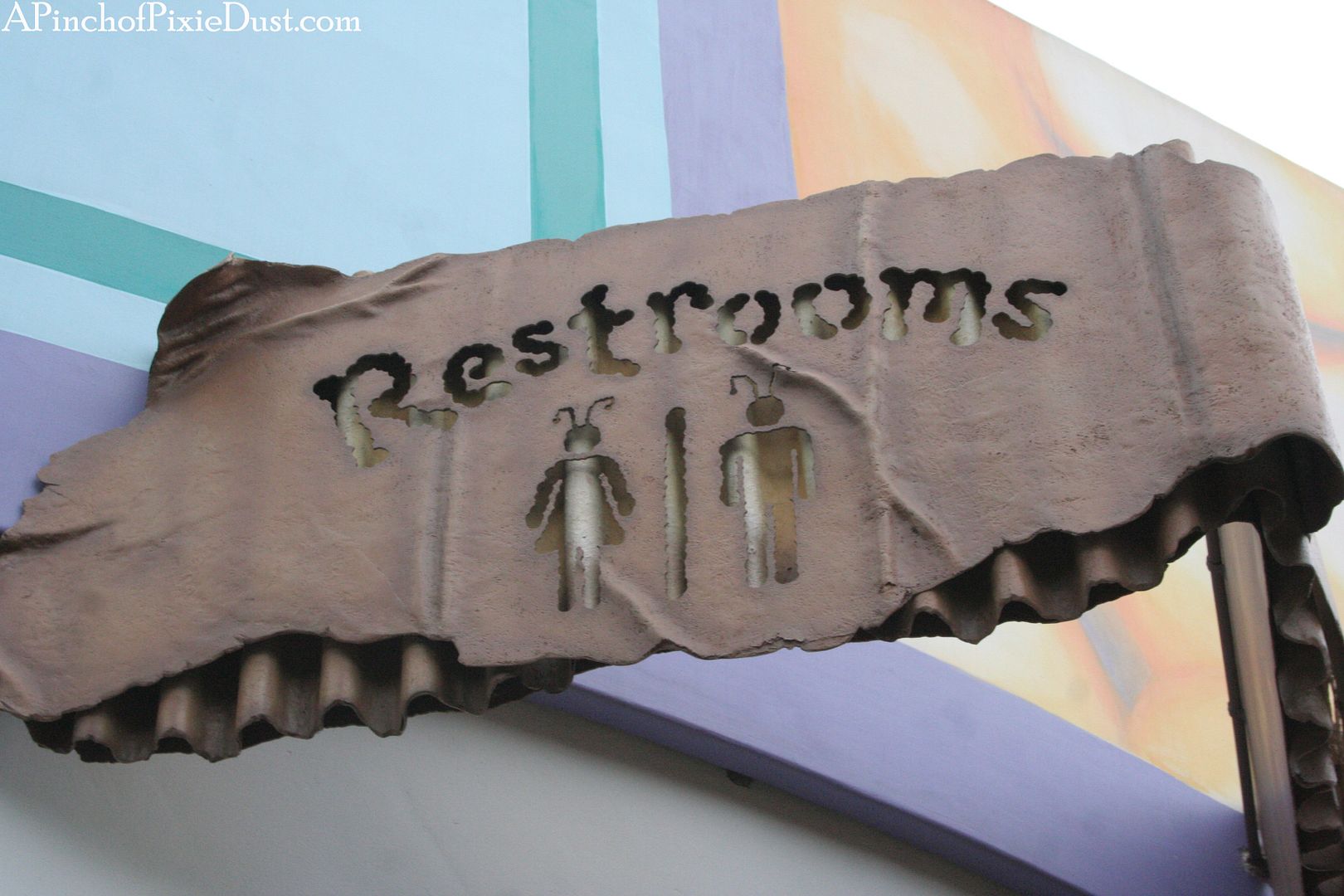 My brothers wanted to dash from ride to ride, but I kept getting distracted by all the signage and little touches...
The restrooms are in a giant tissue box, and the people on the signs (in the tradition of clever Disney restroom signage) have antenna!
The benches are made from colorful used popsicle sticks!
On to the next attraction: Tuck and Roll's Drive 'Em Buggies. Notice how the "you must be this tall" marker is a pen with a bent cap!
Ready for the bumper bugs?
So fun! :)
We decided to take a turn on Heimlich's Chew Chew Train next. Does that caterpillar ever stop eating?
On a quest for more munchies...you'll eat your way through a watermelon, an apple, cookies - you'll notice Heimlich steers clear of the "Eat Em Up Yum" brand brussel sprouts, but he does stop for...
A CUPCAKE.
Disney cupcakes of all shapes and sizes delight me. :)
More DCA adventures to come! In the meantime, don't forget to check out
the vlogs
.