"Sir, if you wish to have a just notion of the magnitude of this city, you must not be satisfied with seeing its great streets and squares, but must survey the innumerable little lanes and courts. It is not in the showy evolutions of buildings, but in the multiplicity of human habitations which are crowded together, that the wonderful immensity of London consists." --Life of Samuel Johnson, James Boswell
Samuel Johnson obviously loved London. He's the one who said, "when a man is tired of London, he is tired of life."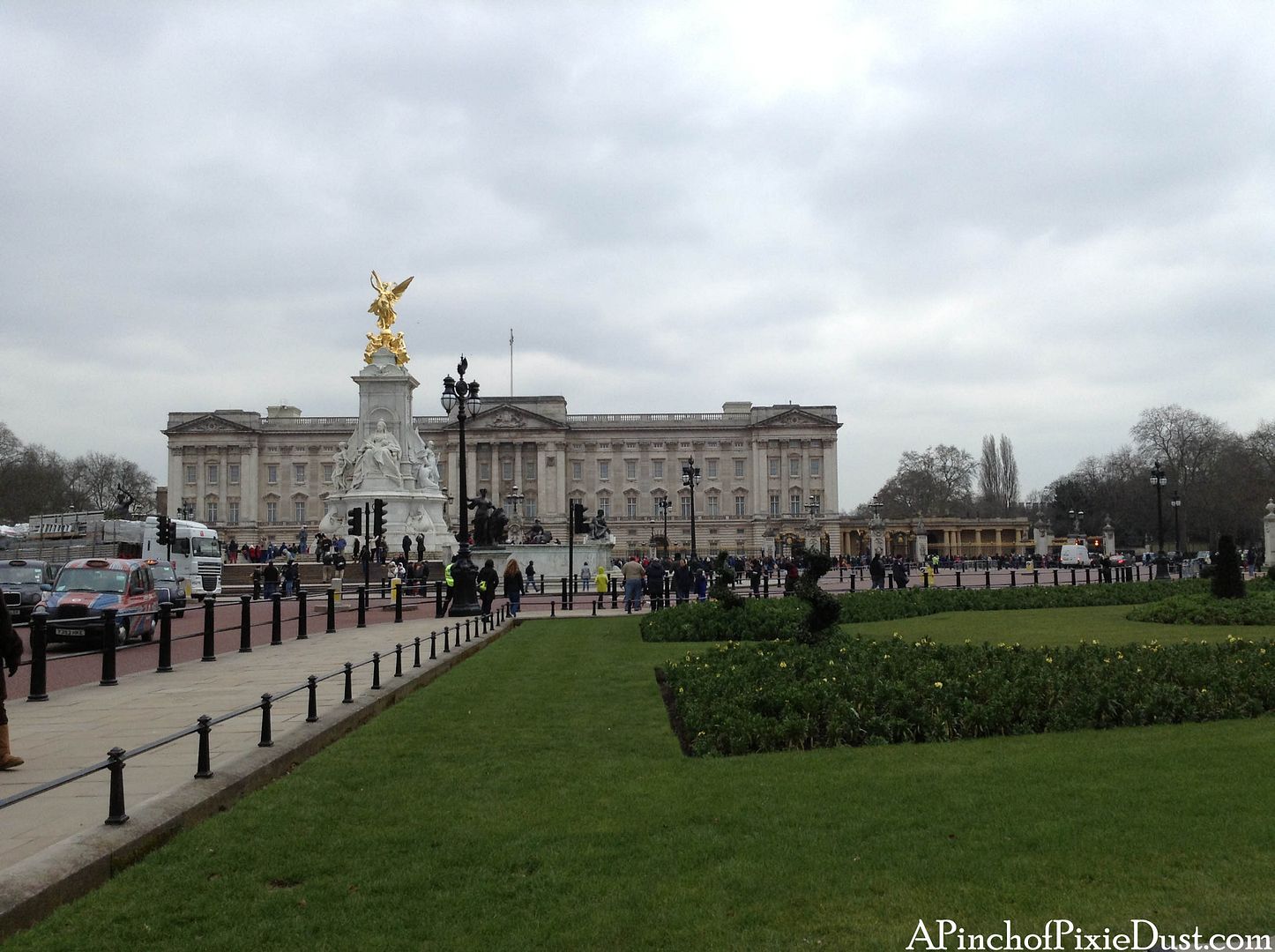 In my last London trip report installment, we were enjoying a cold March morning in St. James's Park and walking along the Mall, approaching Buckingham Palace.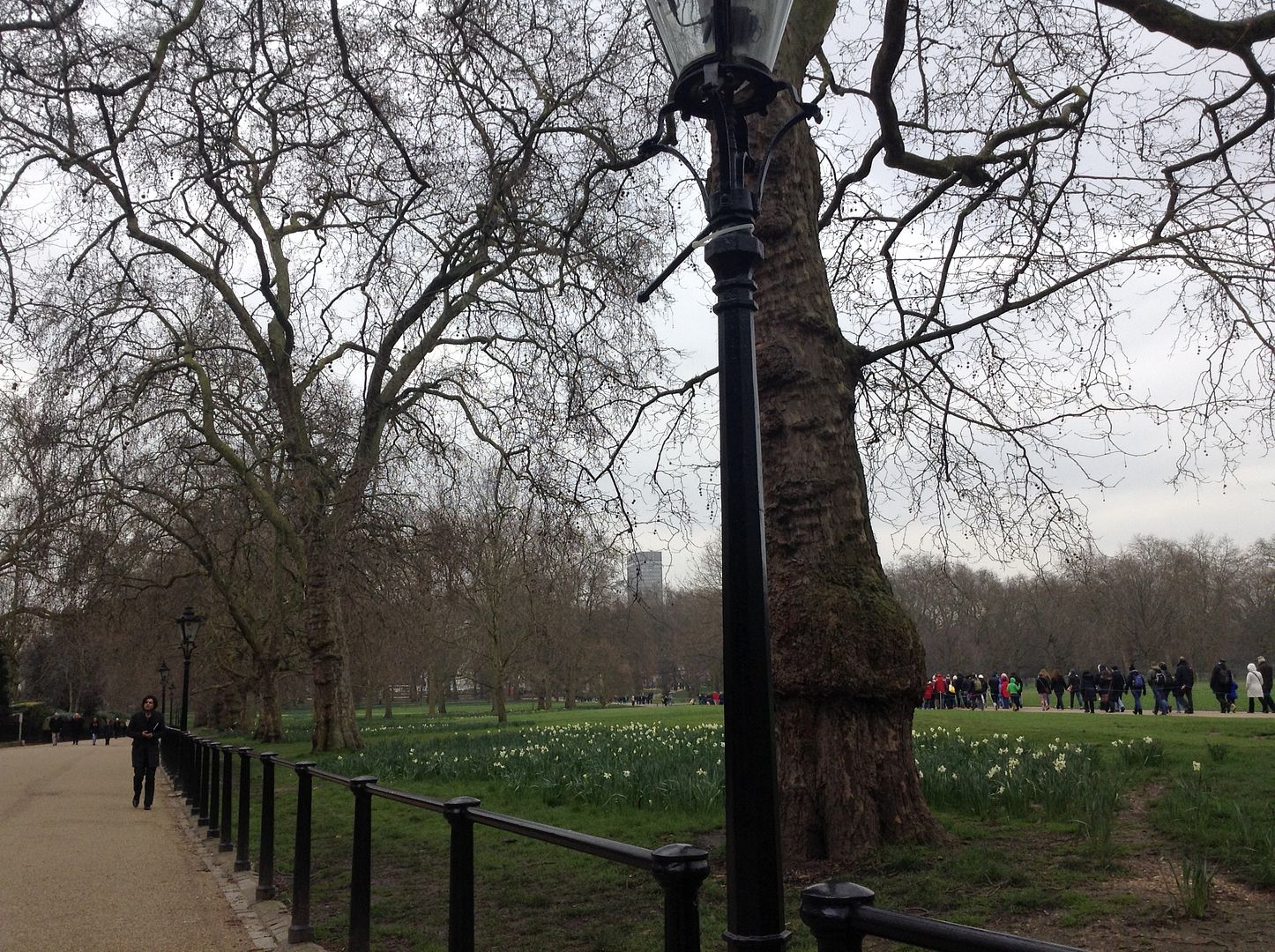 The changing of the guard was about to begin - streams and streams of tourists and school groups were crossing Green Park to get a place against the gates, but I was headed in the opposite direction, into the city. I'm sure the changing of the guard is very interesting, and I would love to see it one day. But I had only one day left of my trip, and I just wanted to be in London. I wanted to walk around - through those streets and squares, lanes and courts, parks and alleys and arcades.
I wanted to stop outside the Ritz and imagine I was meeting my dear friend Kate for tea there...we would talk fashion and fabulous coats, of course. ;)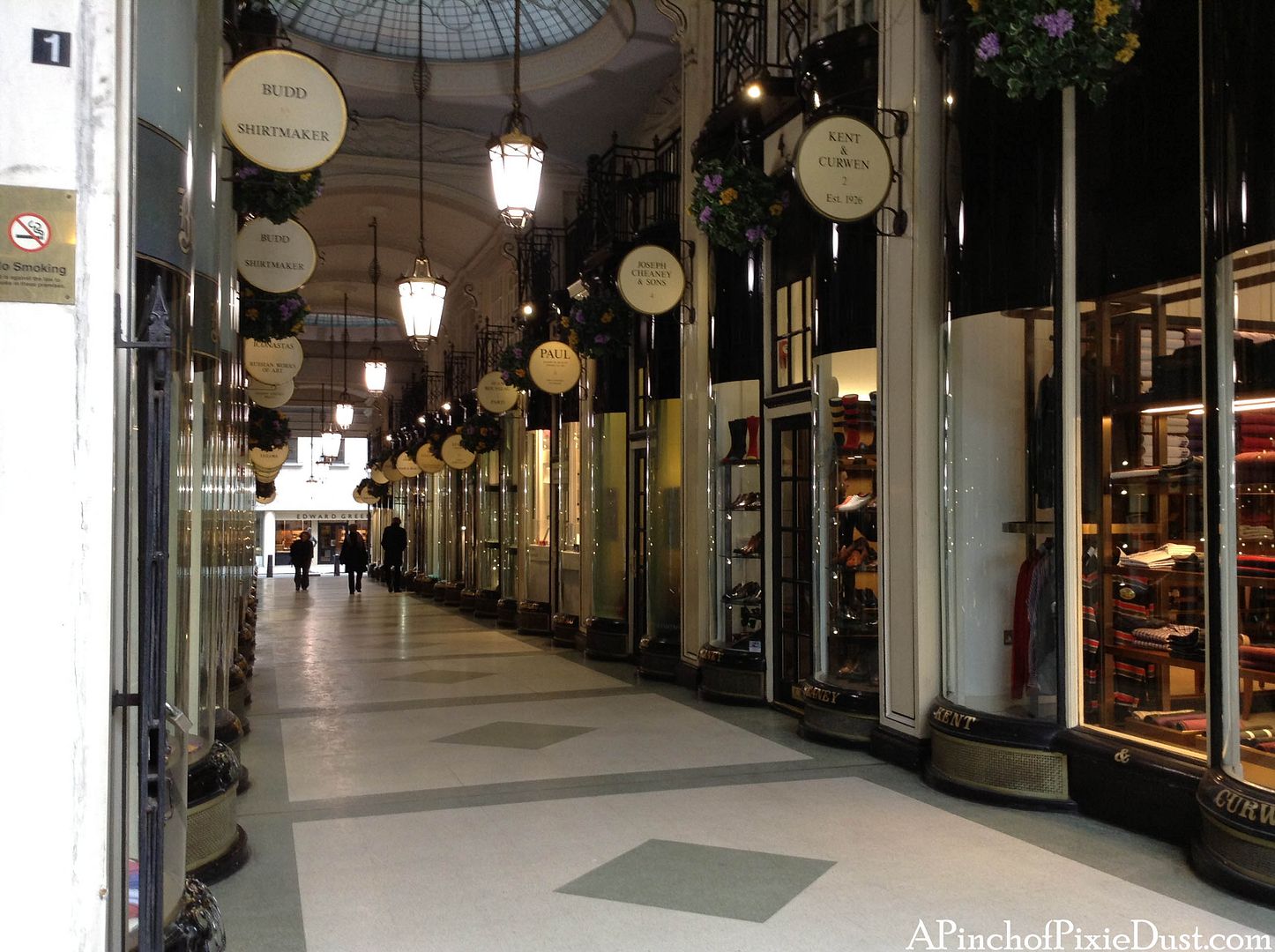 I wanted to peer in the shop windows in Burlington Arcade and note which stores the royal family patronizes (you'll find a Royal Warrant with a crest on the door!).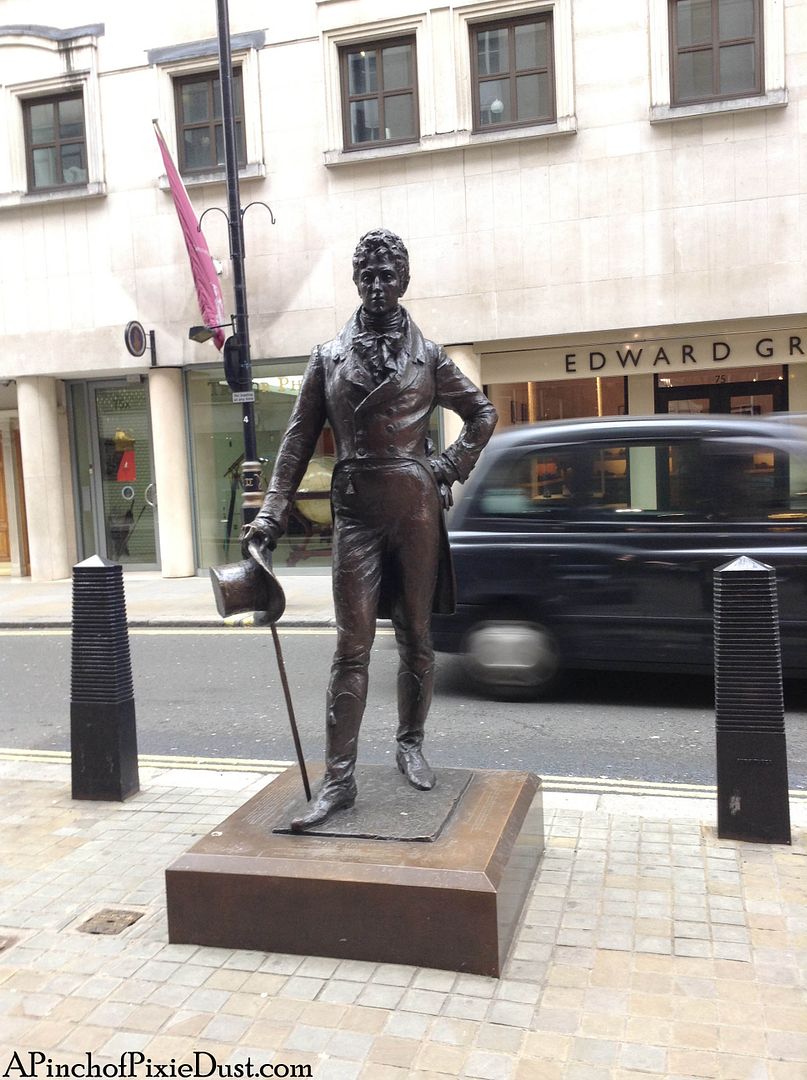 I wanted to stop and say hello to Mr Darcy. OOOkkk...so it's not Mr. Darcy, it's Beau Brummell, famous dandy and friend of King George IV. He was basically the leading hipster of the early nineteenth century...doesn't he just look like it from his pose??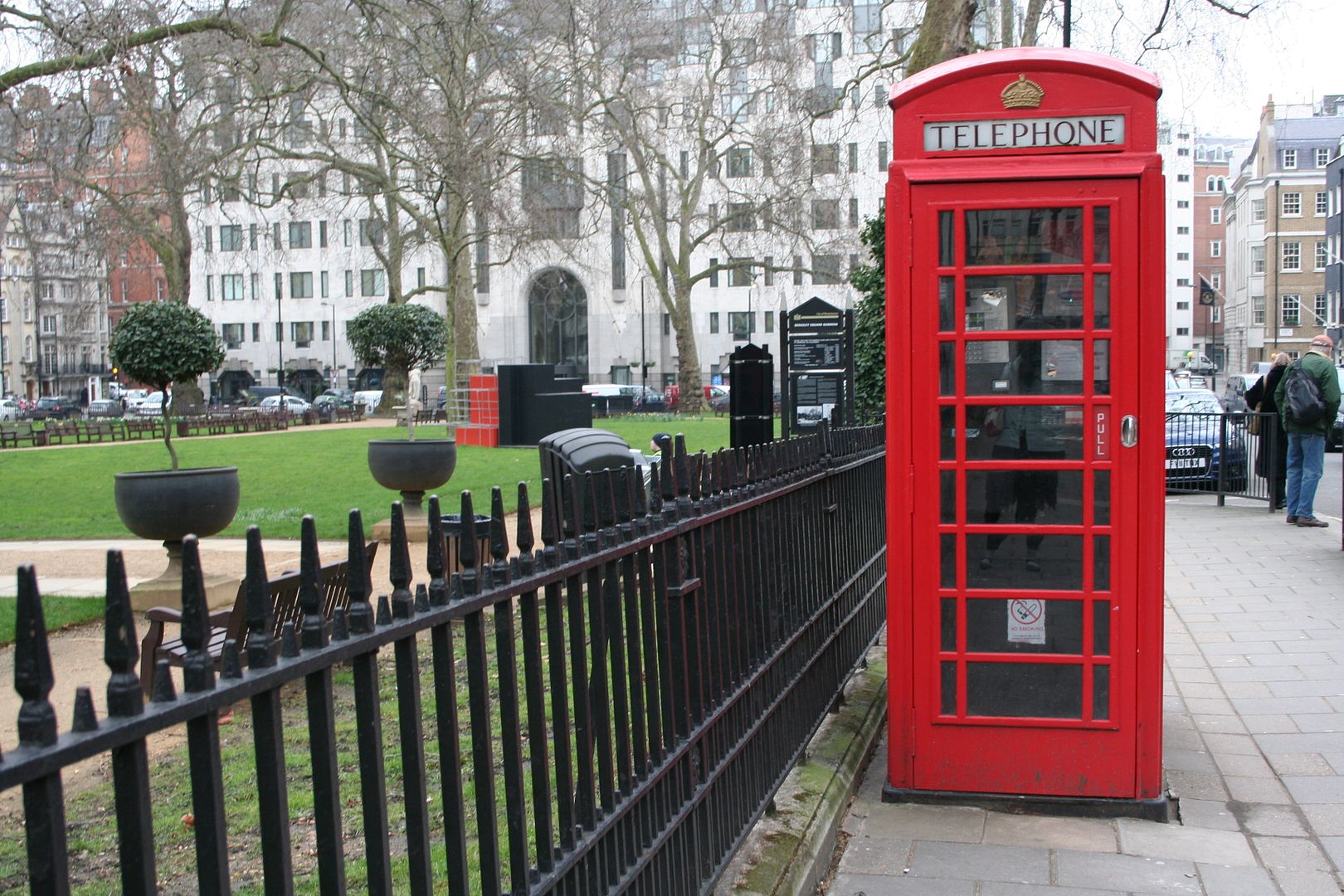 I wanted to find some bright red phone boxes, looking warm and cheerful against the greyness of the day.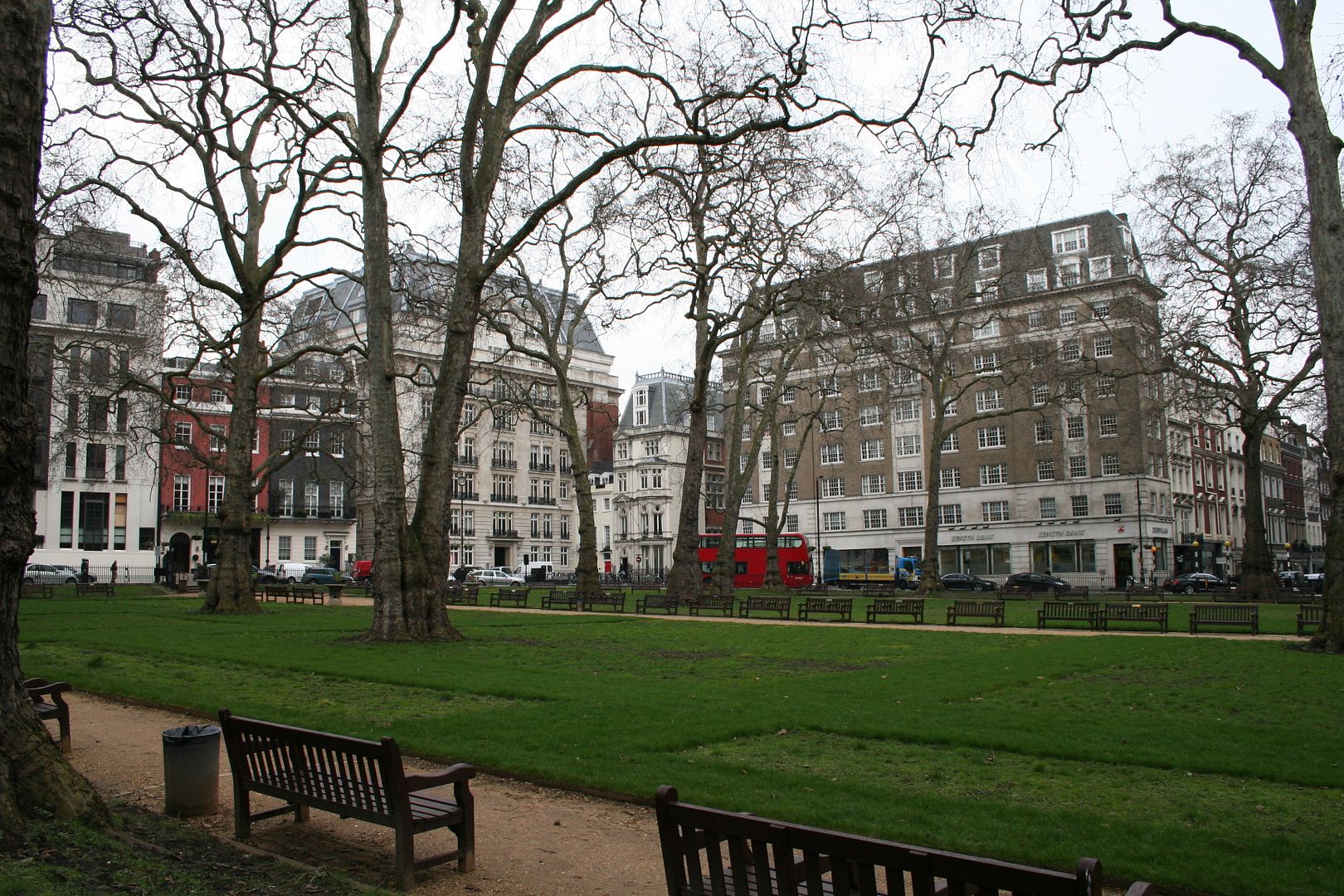 I felt like Poirot could have emerged from one of those houses at any moment.
I wanted to stroll through Mayfair and admire all the houses and habitations as Mr. Johnson recommended four hundred years ago. It's quite different now, doubtless, from what it was in Johnson's time, but there are still so many stories crowded onto every London street. They seem to be brimming in every window.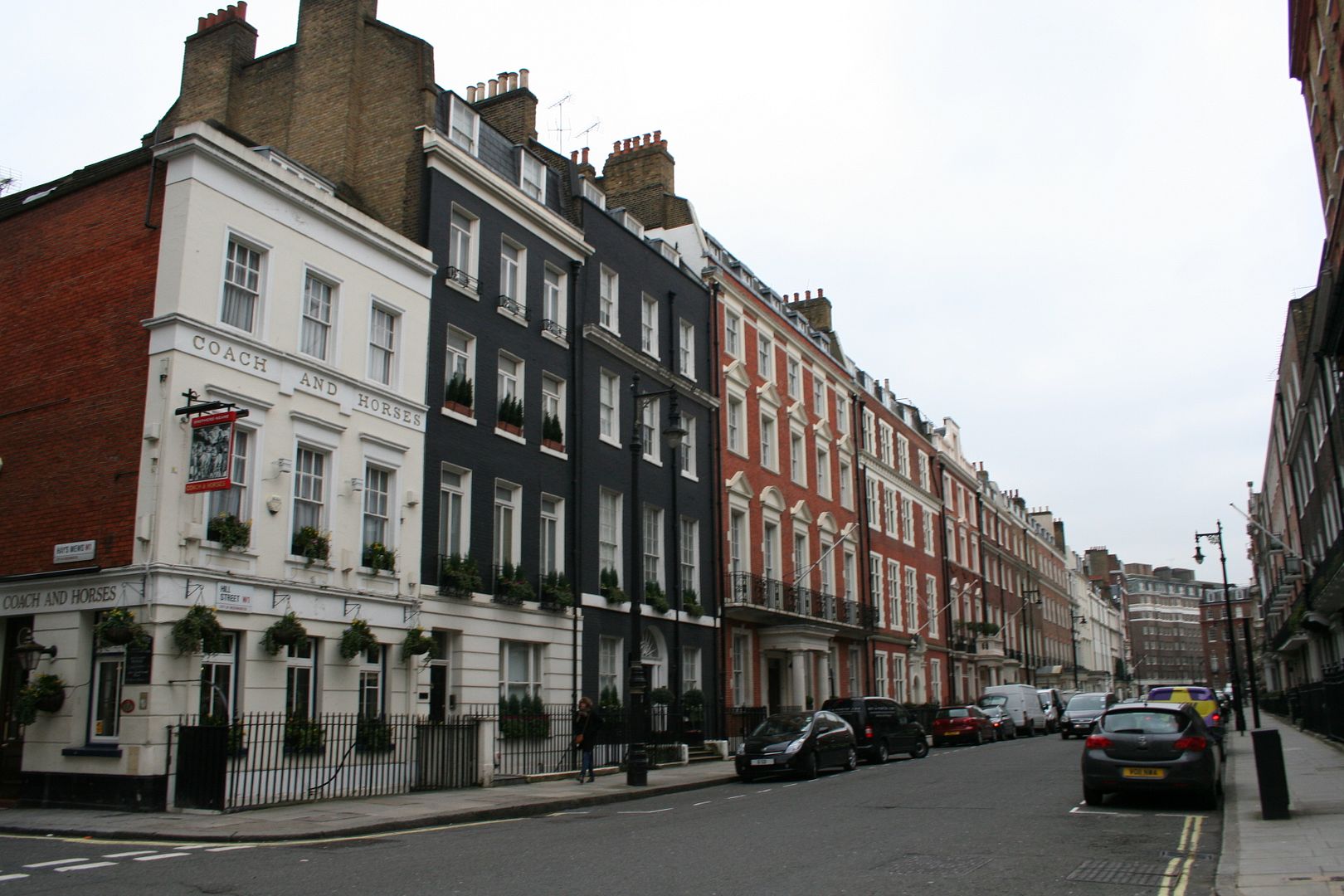 Yes. I know. I'm waxing whimsical. London does that to me!
I did have an eventual destination - I wanted to find the lovely Farm Street Church I had visited the last time I was in London. It's tucked down a quiet lane, and it's so beautiful inside...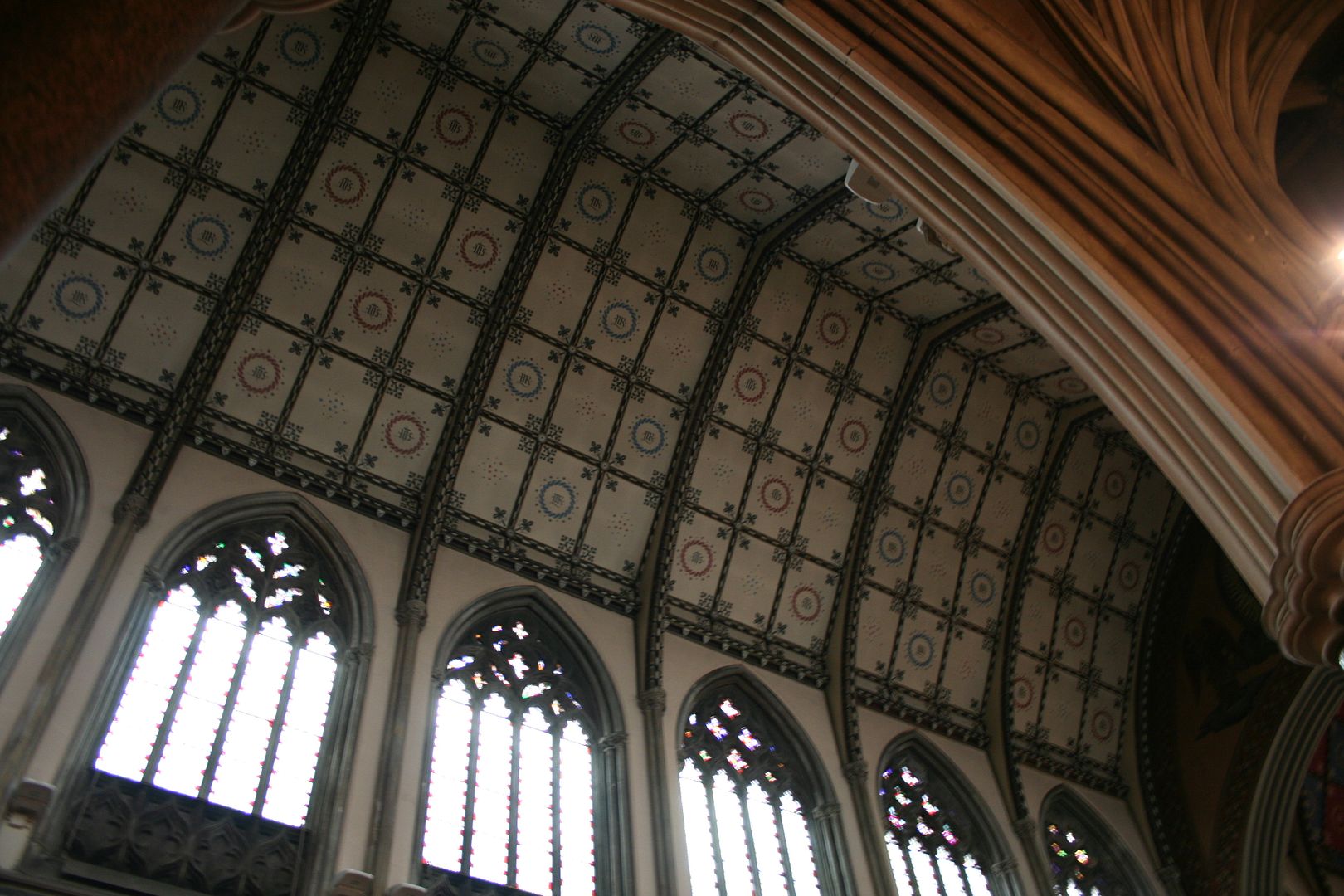 The black and white tiles on the ceiling are so unique and striking.
Such a gorgeous, peaceful place!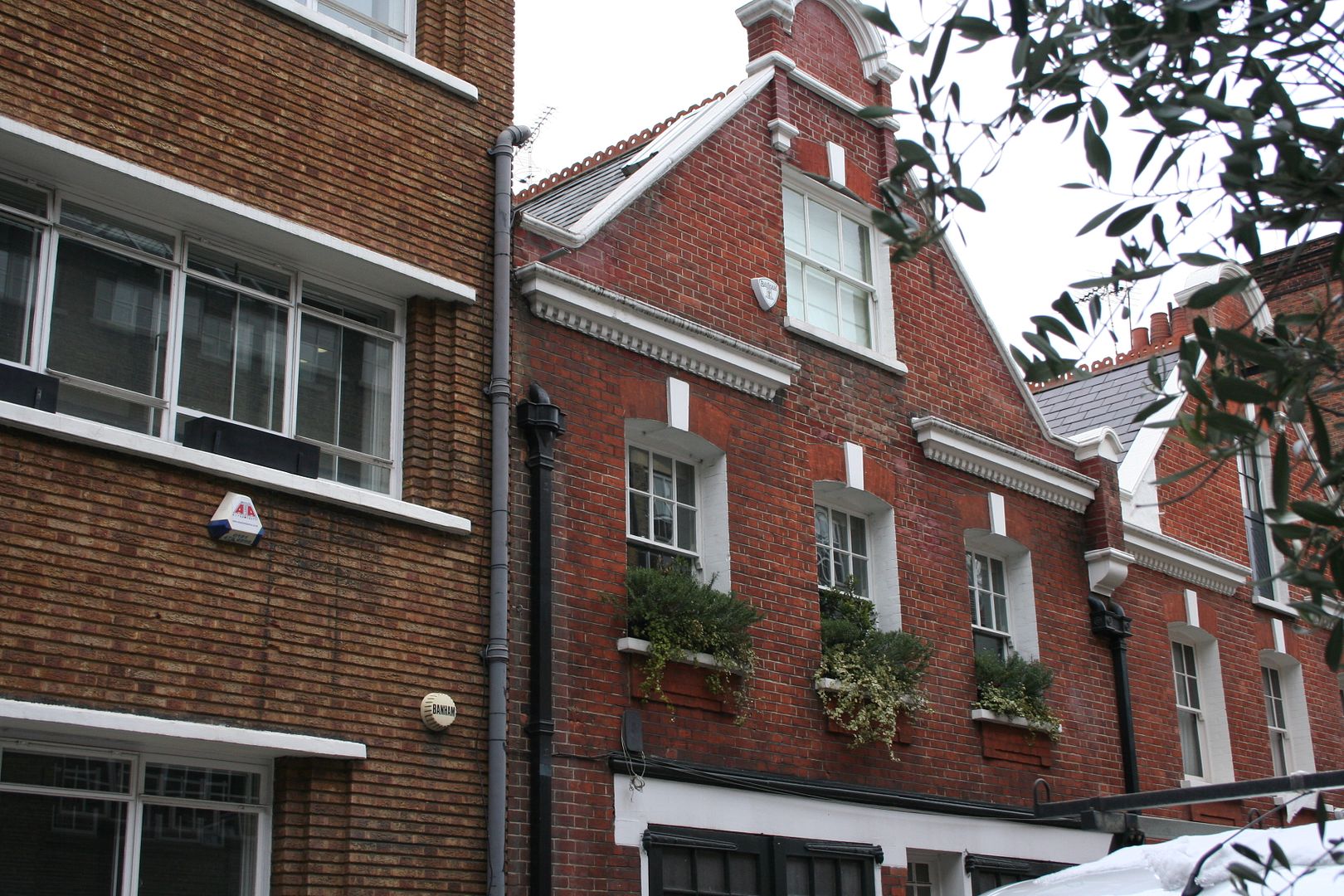 Back out on the street I admired more little scenes - look at those bursting window boxes!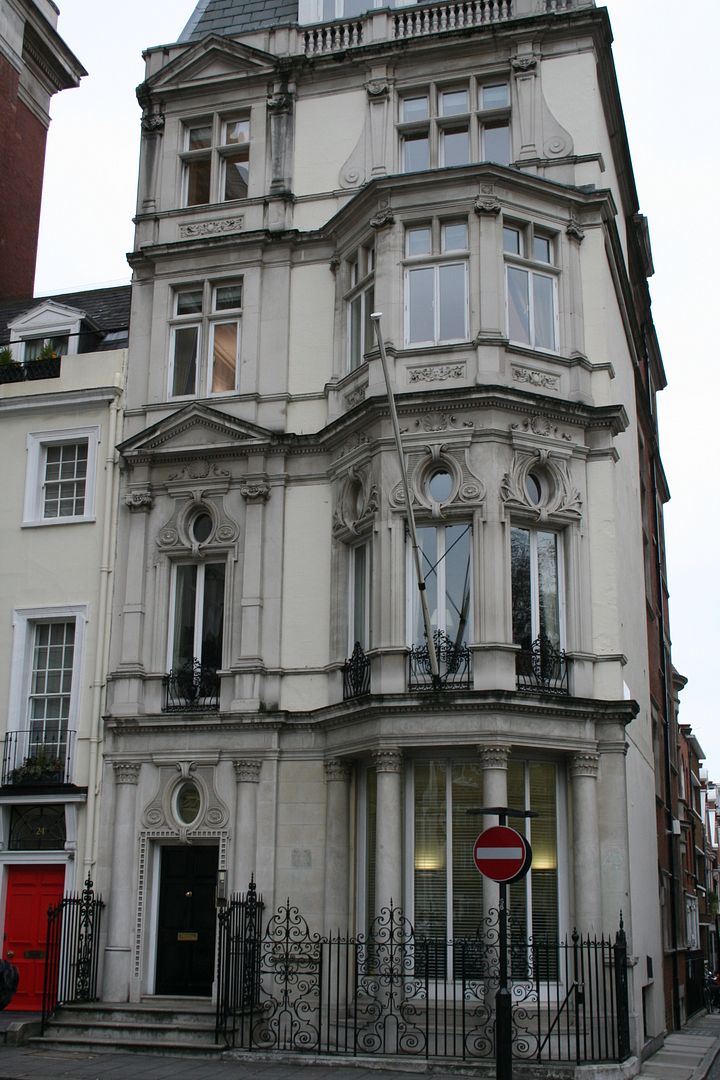 It looks like a cake decorator piped on the columns and frescos on this house.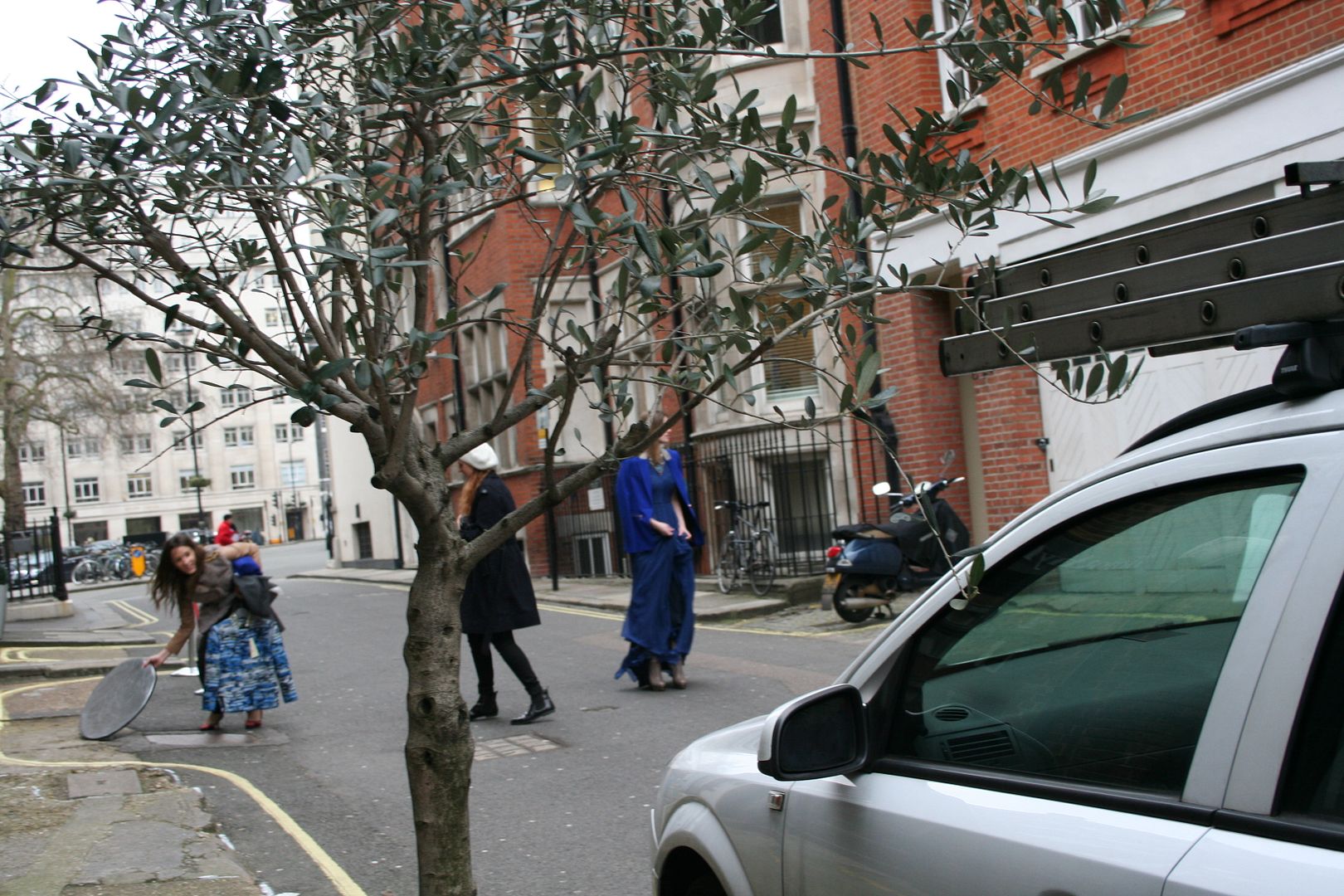 I spotted what must have been a fashion photo shoot going on!
Looking back on my trip, a part of me wonders why I didn't make a more concrete timetable for that last London day. Instead I just wandered wherever my feet took me.
But as Samuel Johnson would hopefully agree, that's really not a bad way to spend a London day!
Find more Europe updates
here
.