I'm taking you all out for tea today...
...but this is not going to be any ordinary mug-in-the-microwave sort-of beverage...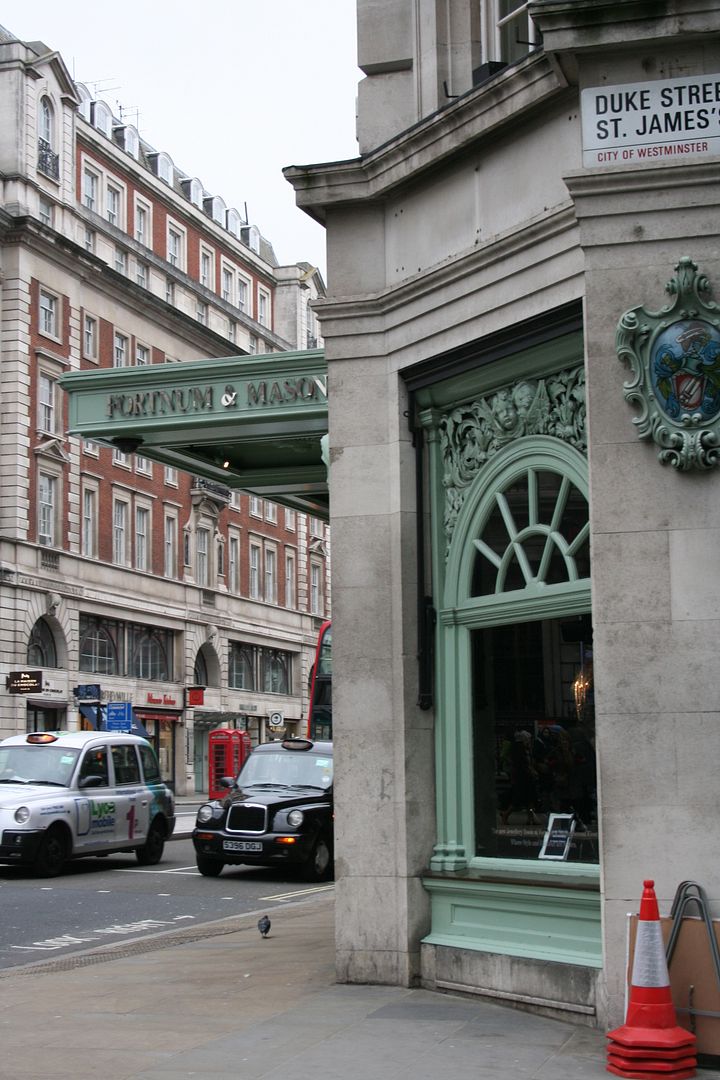 We're going to do this teatime properly - we're off to LONDON to the minty green windows of one Fortnum & Mason department store...
But it's so much more than a store. Fortnum's has been on Picadilly since 1707. When you step inside, you get the feeling the Darcys would have shopped here.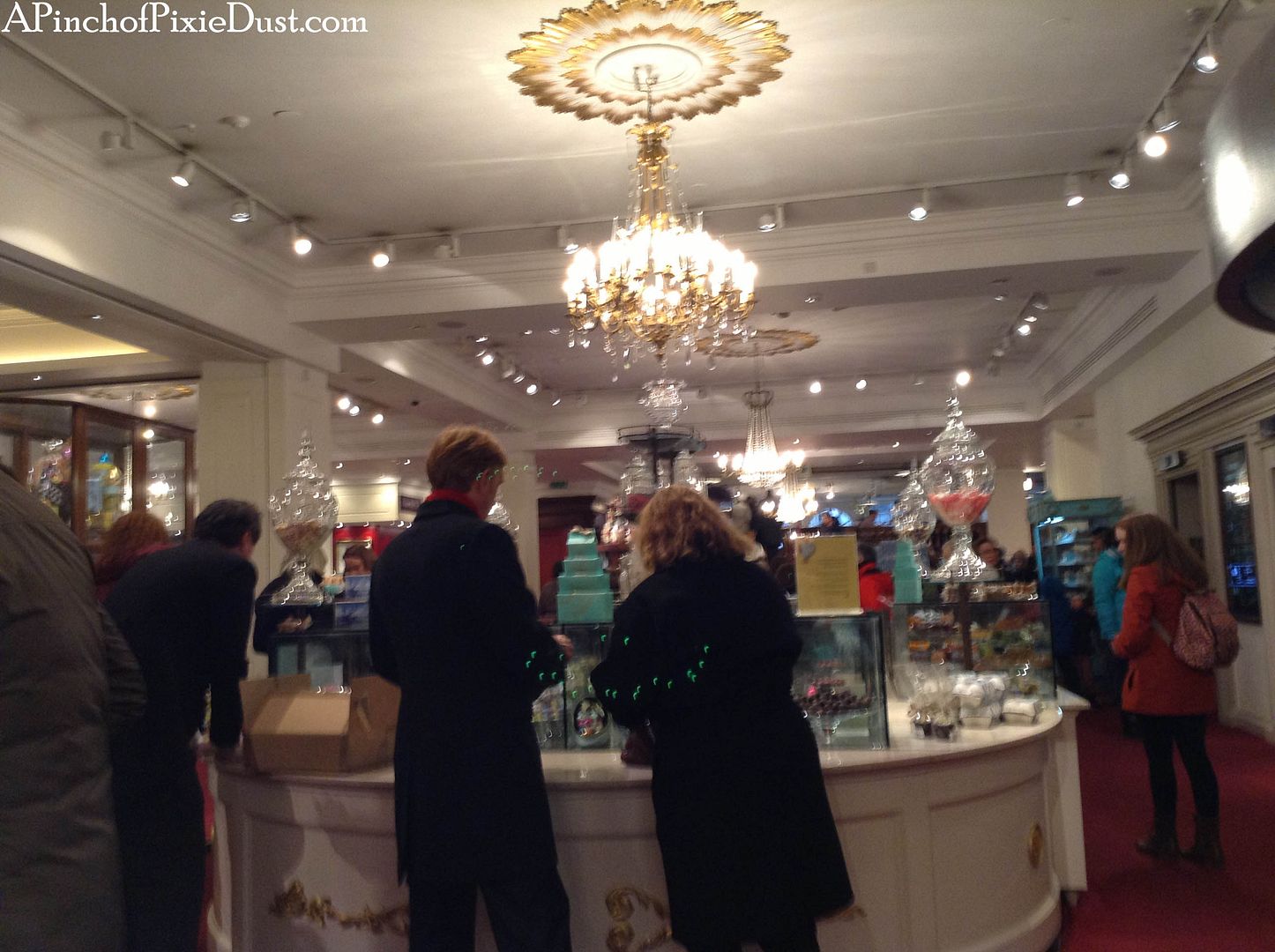 I love walking through the food hall and admiring the pastry and chocolate counters on the ground floor. You can also shop for tea and coffee...
Everything is so artfully presented, and the tins are just beautiful.
Some friends sent us a tin of the Royal Blend for Christmas. I'm sipping a cup right now. :)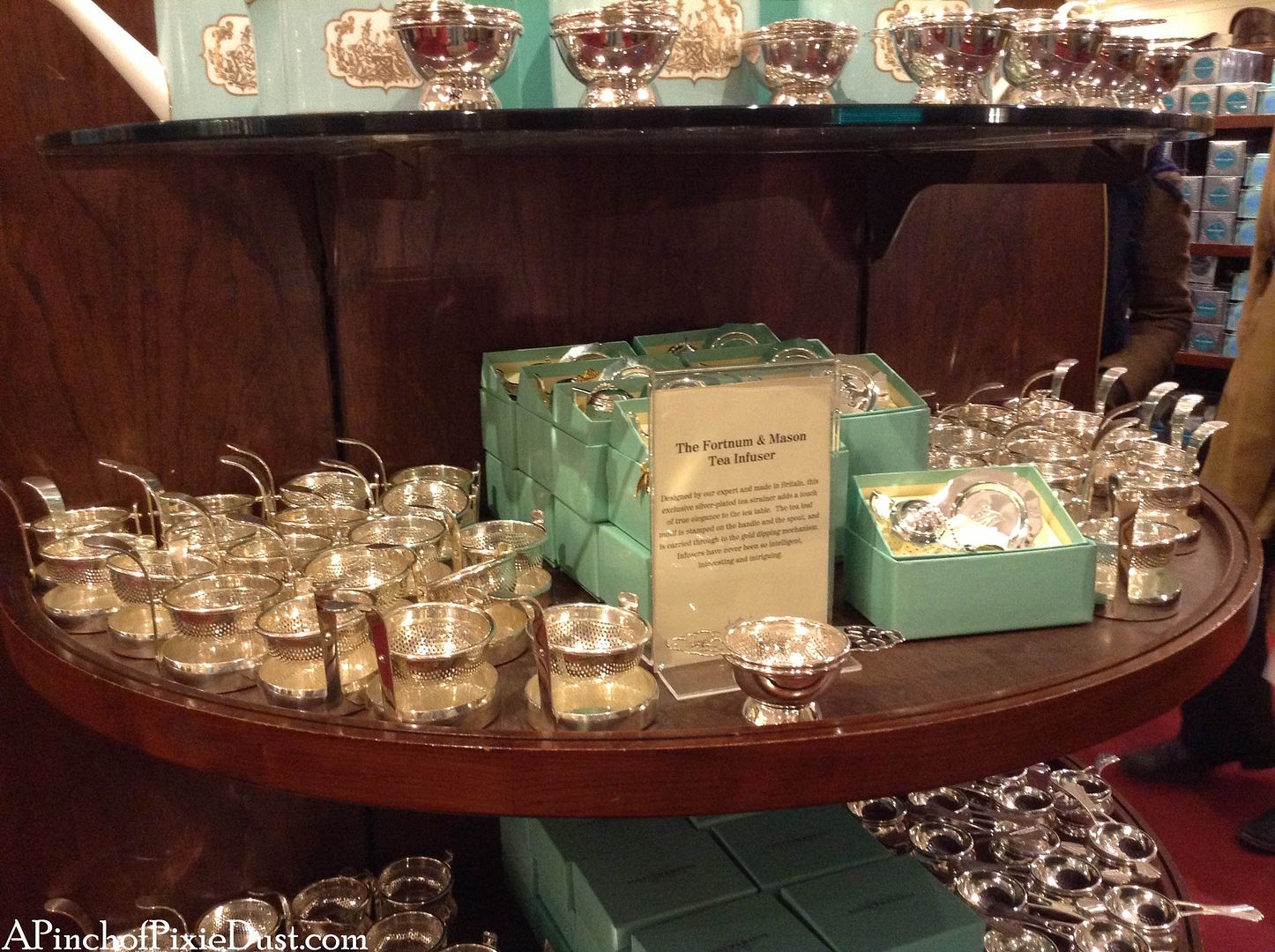 It's easy to get distracted by all the shining tea paraphernalia available for purchase, but we don't just want to look at tea. We want to drink tea...
Fortnum and Mason has a number of restaurants - the Diamond Jubilee Tea Saloon (looks very swanky - the website says, "We kindly request that guests dress smartly." Love it!), the Fountain (I want to go here someday...the lunch offerings sound scrumptious.), the whimsical ice cream Parlor, and the Gallery. The Gallery is located right above the sales floor and was one of my brother's favorite spots to stop for an afternoon cuppa when he studied abroad in London.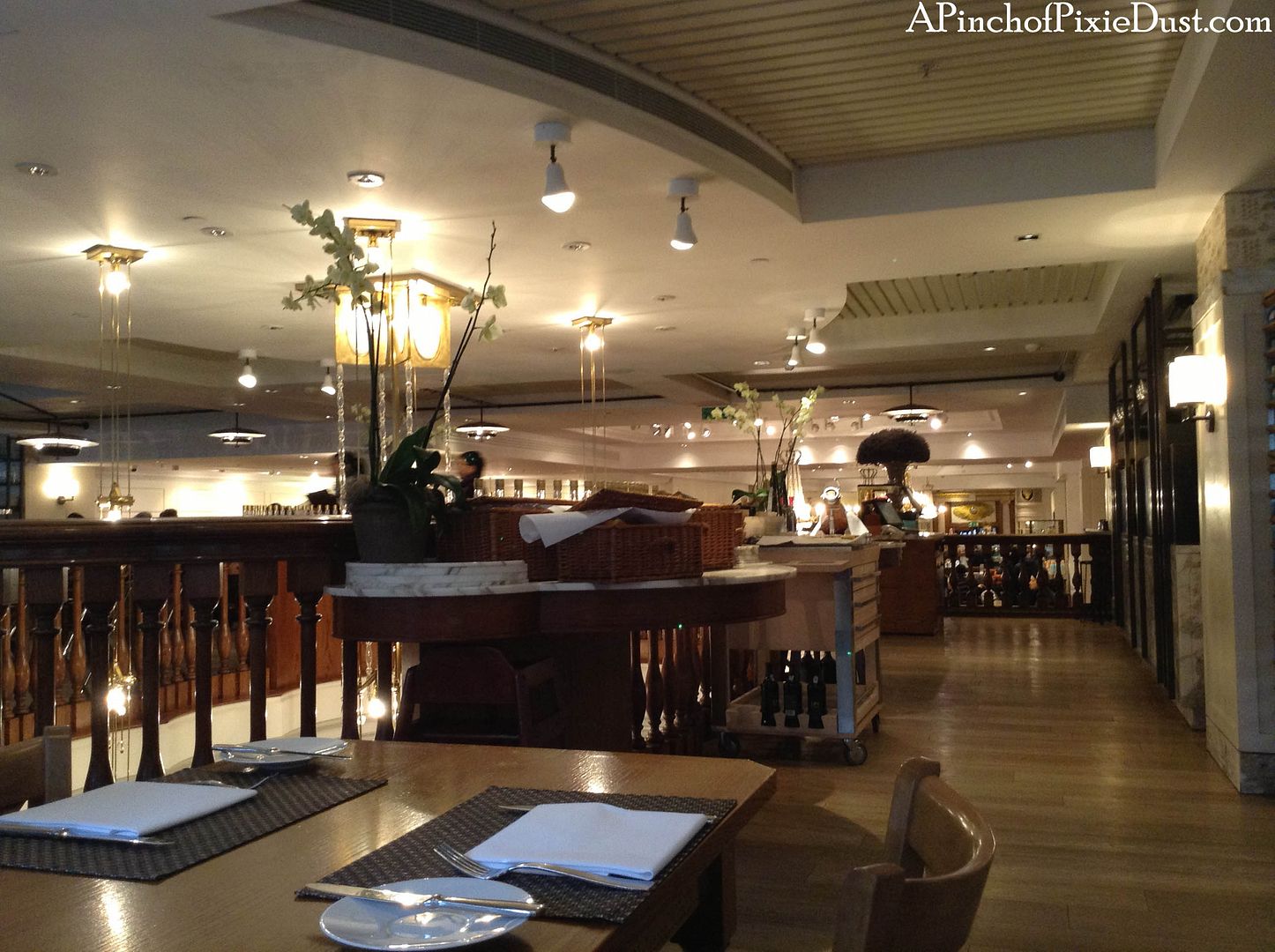 Afternoon tea in London - or, in fact, anywhere - can be extremely expensive. At the Gallery, you can order a pot of tea and a dessert and still have an lovely experience at a more economical price.
...and just look at those shining silver tea pots!
As an tea drinker will tell you, pretty tea things are essential to excellent tea.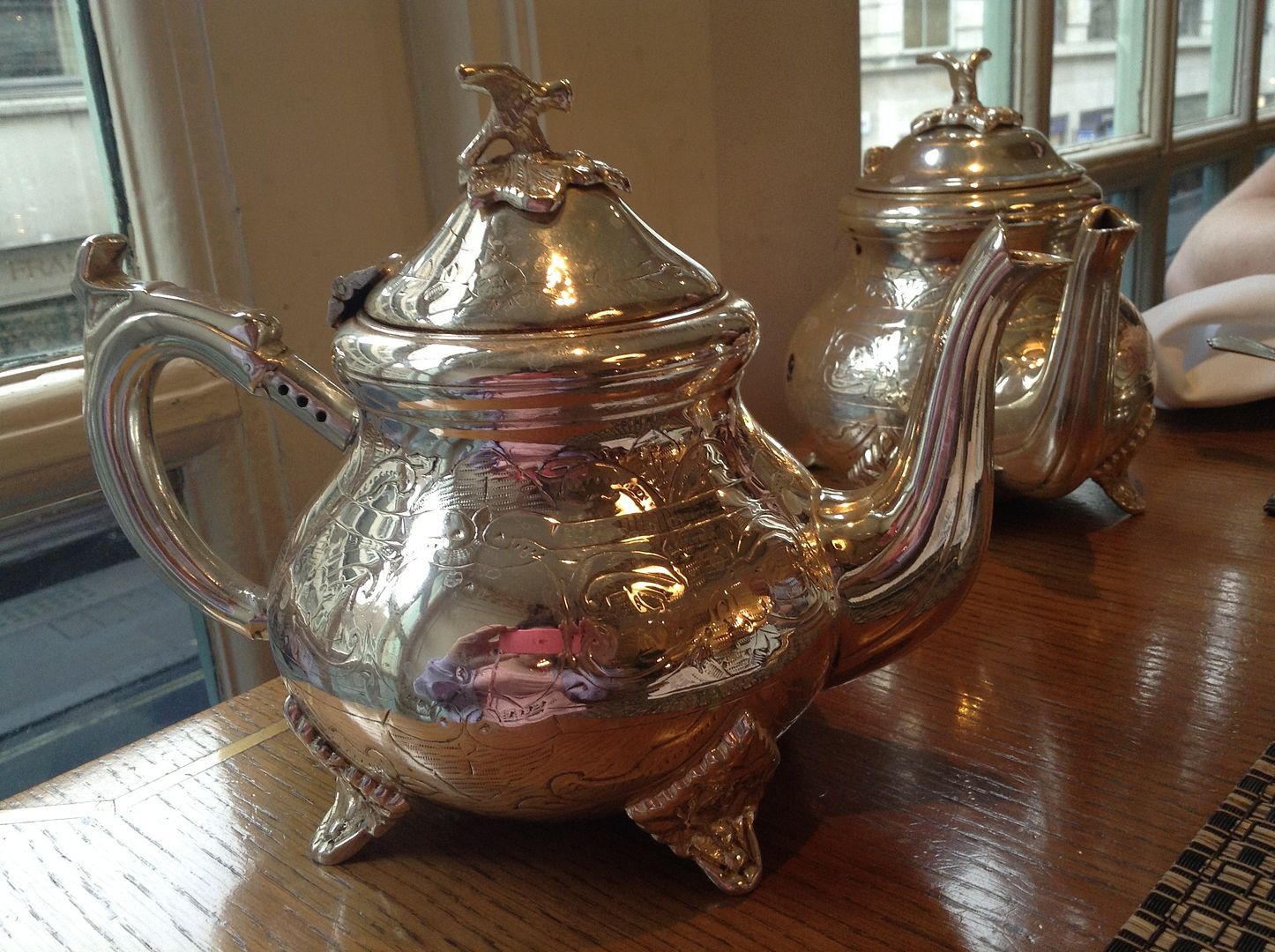 I promise I didn't spend the whole time taking pictures of tea pots. I loved that our table was right next to the big windows, so we sat looking out over a London street scene.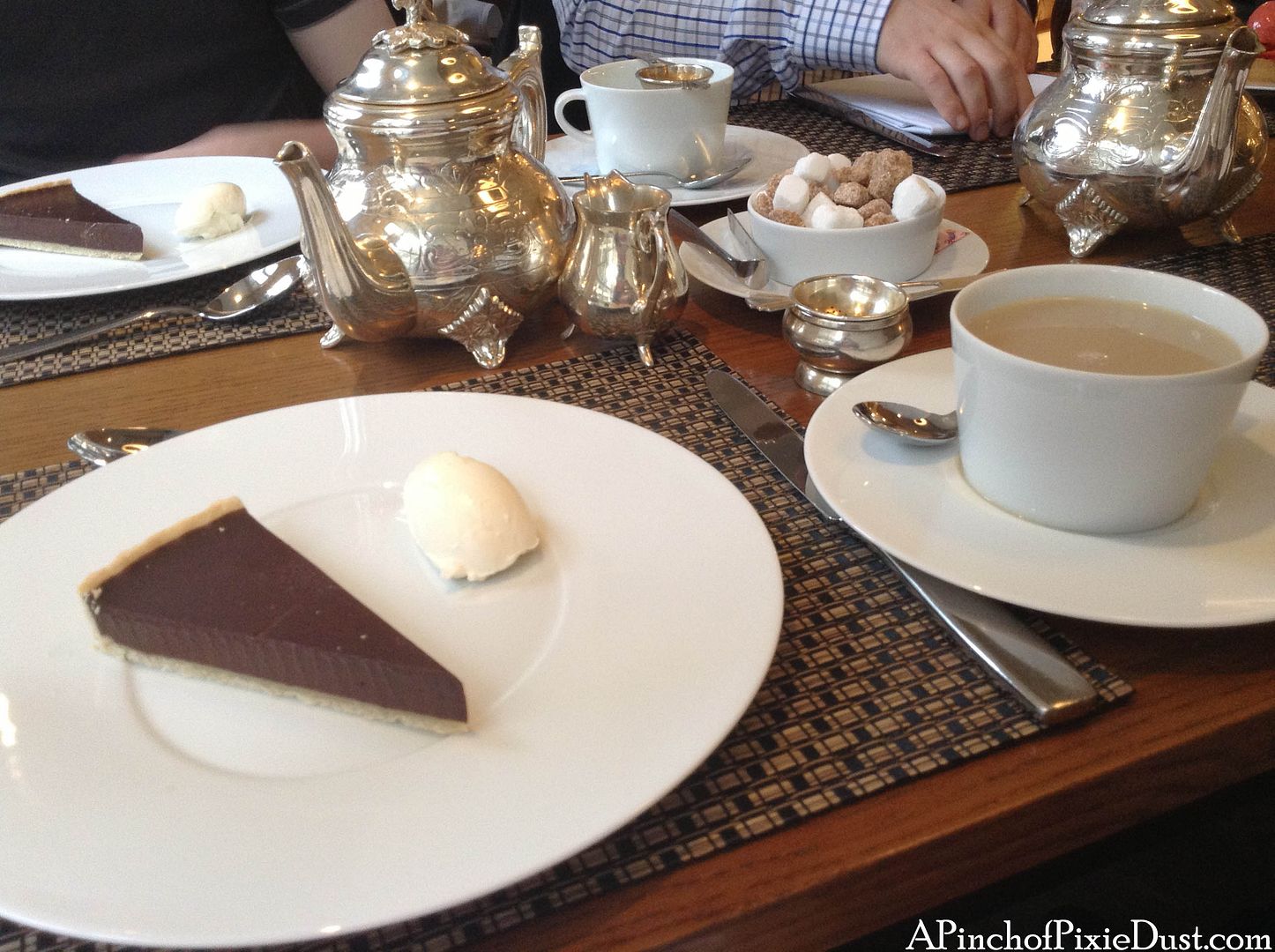 I tried a chocolate tart for my dessert - a little chocolate always goes down right with a good cup of tea.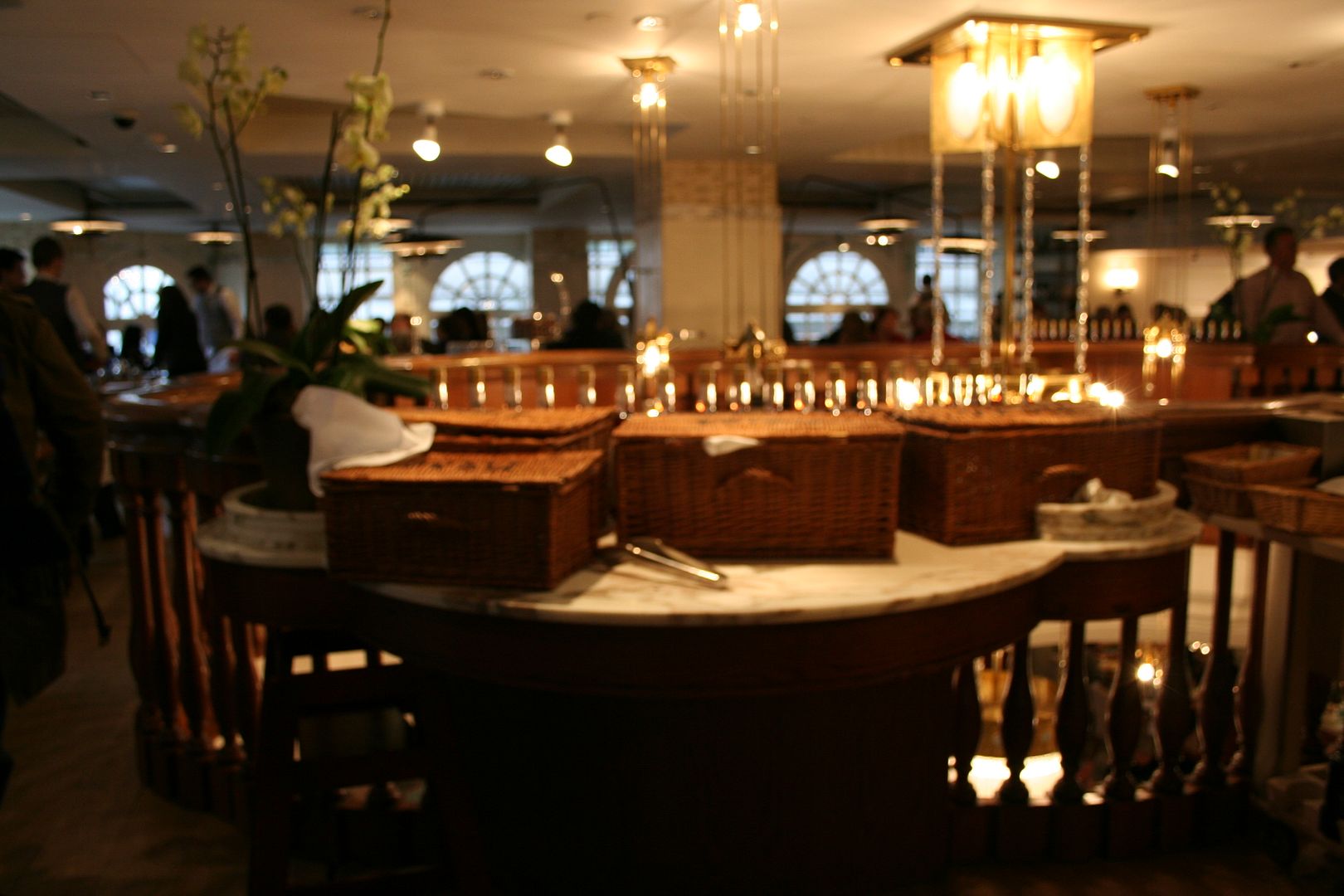 Fortnum and Mason is famous for its decadent hampers - it was fun to see them in the restaurant, as I've often read about them in
Betty Neels
and other British books.
After a morning spend roaming the
lanes of London
, this was the perfect way to refresh before setting off again! More British adventures to come - find the full list of Europe posts
here
.