Casey Jr.'s coming down the track, with a smoky stack...Casey Jr.'s back!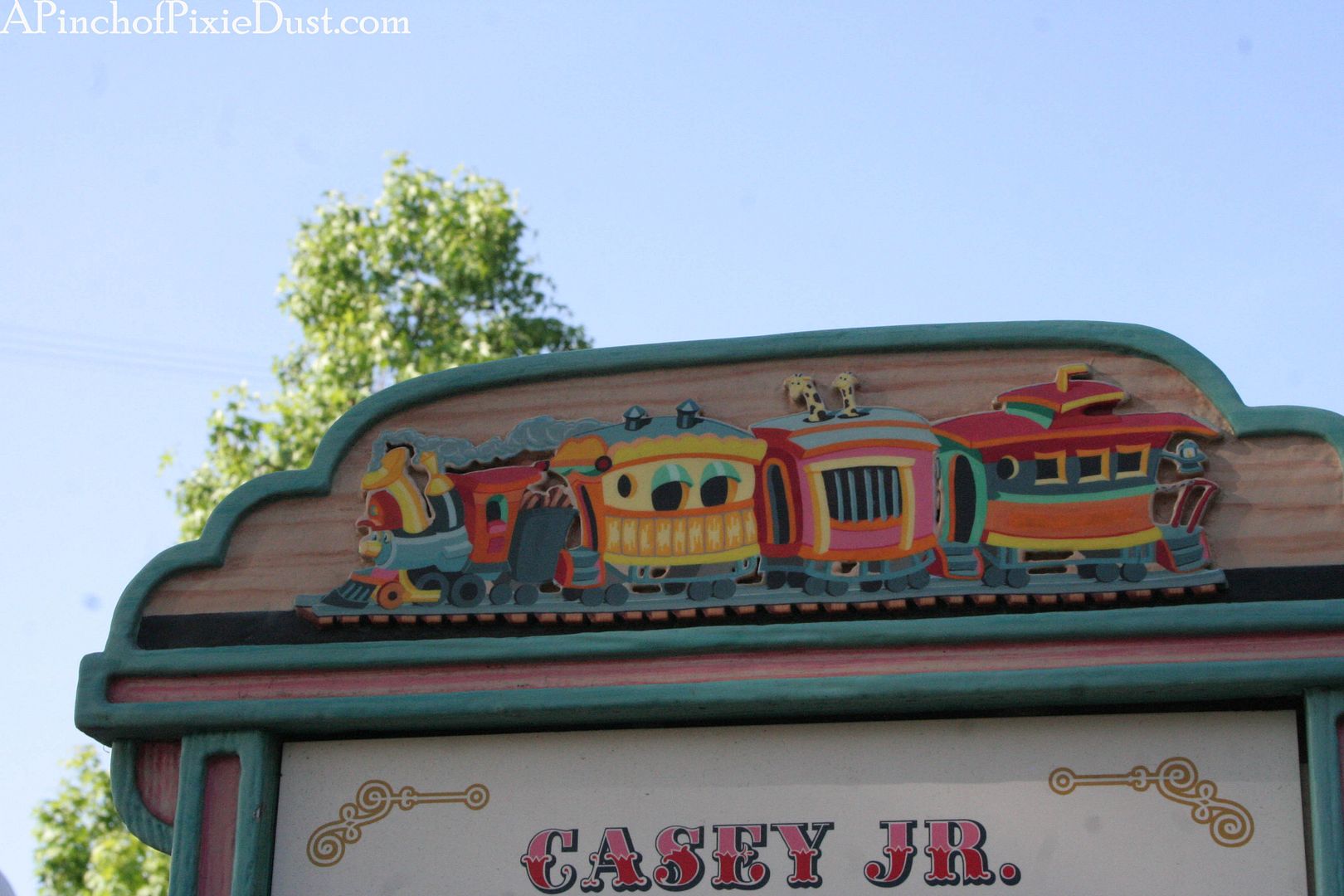 You may know Casey Jr.'s catchy tune from the old Disney cartoon or Dumbo, or - if you're a Disney World aficionado - you'll recognize it from the Welcome Show at the Magic Kingdom. It's such an appealing song - and at Disneyland in California you can actually catch a ride on the spunky smoky stack steam train!
Are you ready to hit the rails?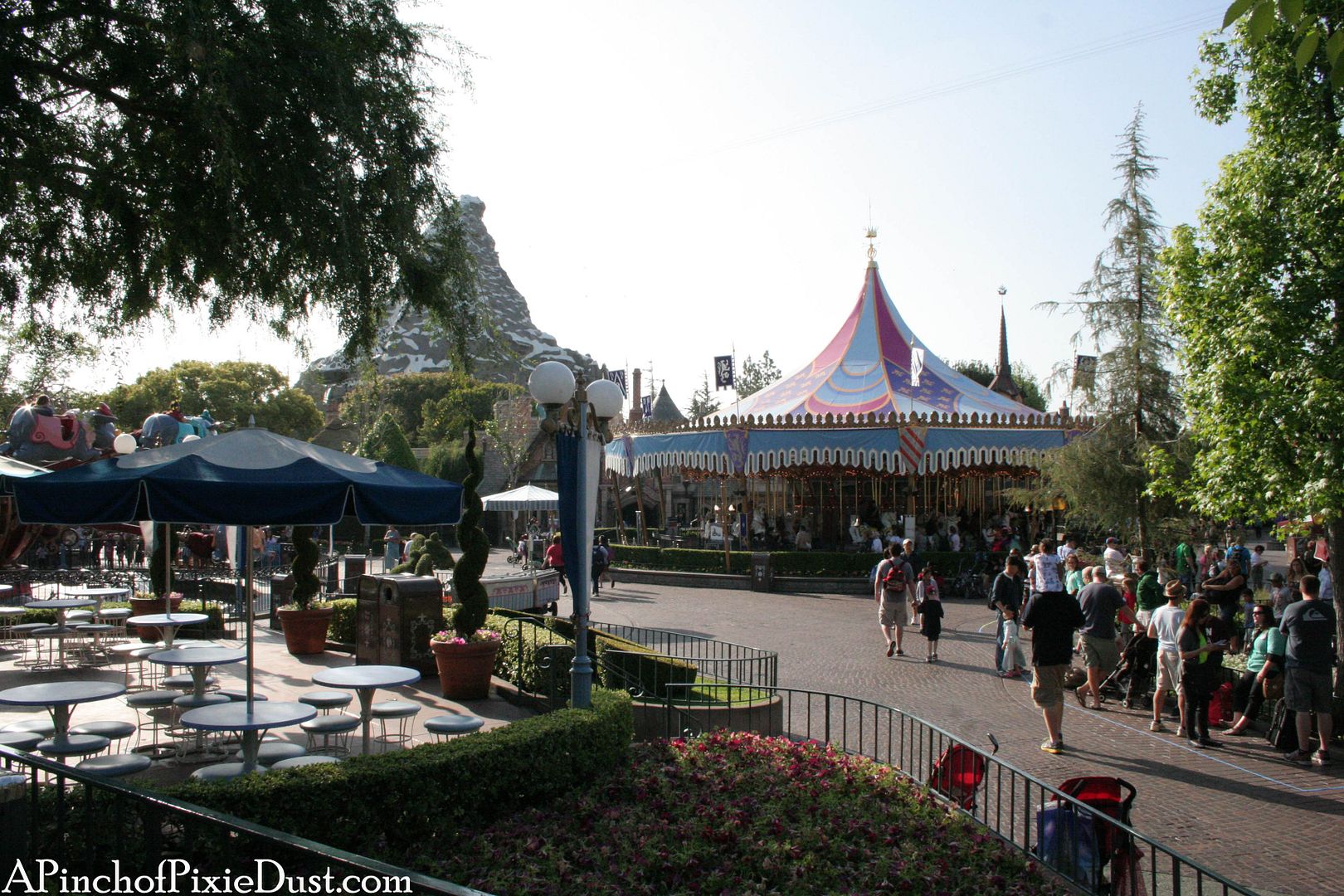 The Casey Jr. Circus Special is tucked off in a corner of Fantasyland, not far from Dumbo's Flying Elephants. I love the view from the queue - with the carousel and the Matterhorn and all the trees.
I've always loved the Fantasyland at the Magic Kingdom, but Fantasyland at Disneyland has a special charm all of its own. Look at that funny pink booth and the castle turret hedge!
"Coming round the hill...Casey's here to thrill!"
I've written about the charming
Storybook Land Canal Boats
, and Casey Jr. takes you on a similarly charming tour of the beautiful castles and landscaping of Storbybook Land...

It's fun to get a second perspective - from the boats, you could watch the train; from the train you can watch the boats!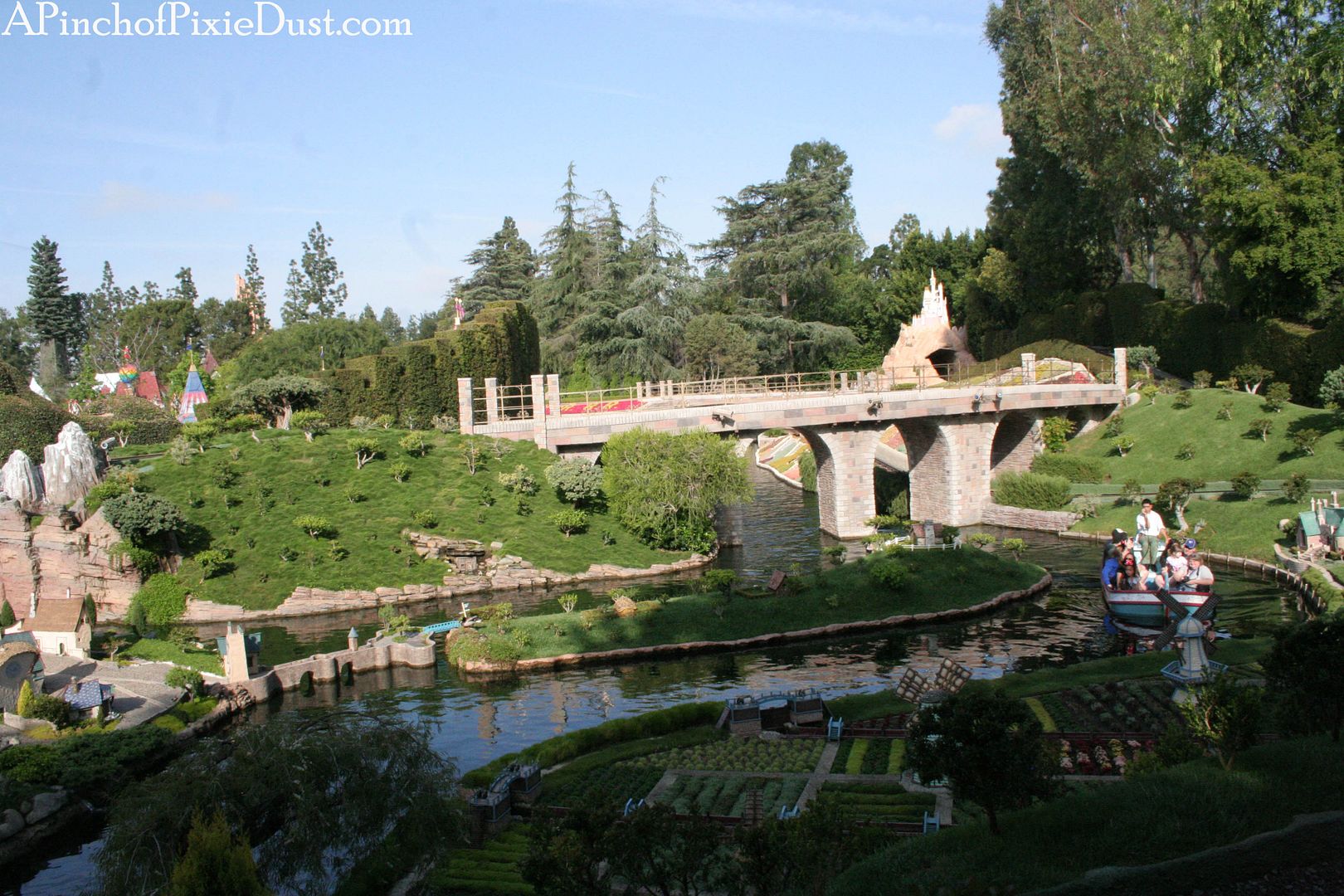 An aerial view...look at the mini fields of flowers from the Old Mill scene on the right.



There's Pinocchio's Village with mini Alps and a larger mountain rising behind. ;)



My favorite part of Storybook Land has to be the little glade with Cinderella's castle and village.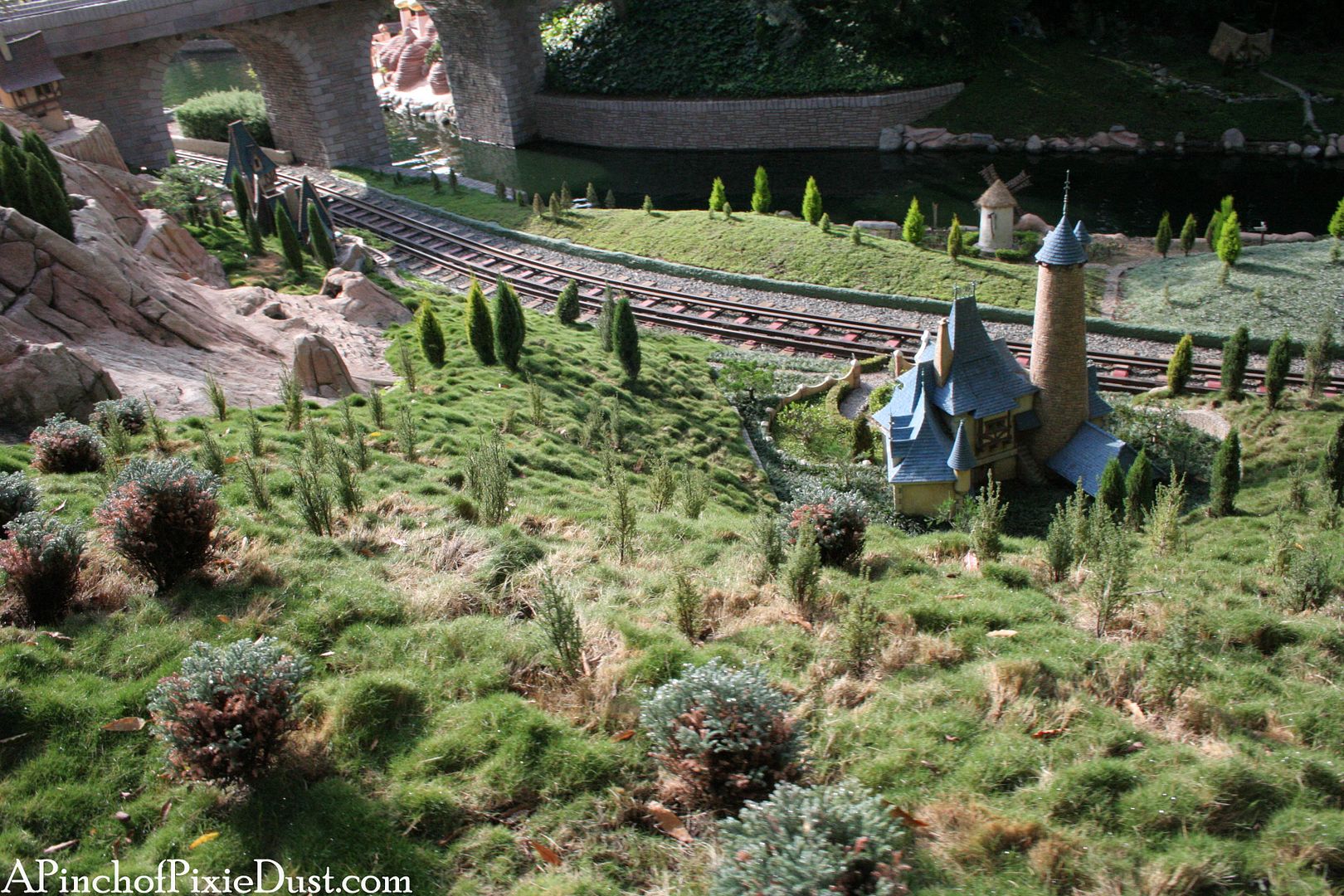 There's the Tremaine chateau just down the hill.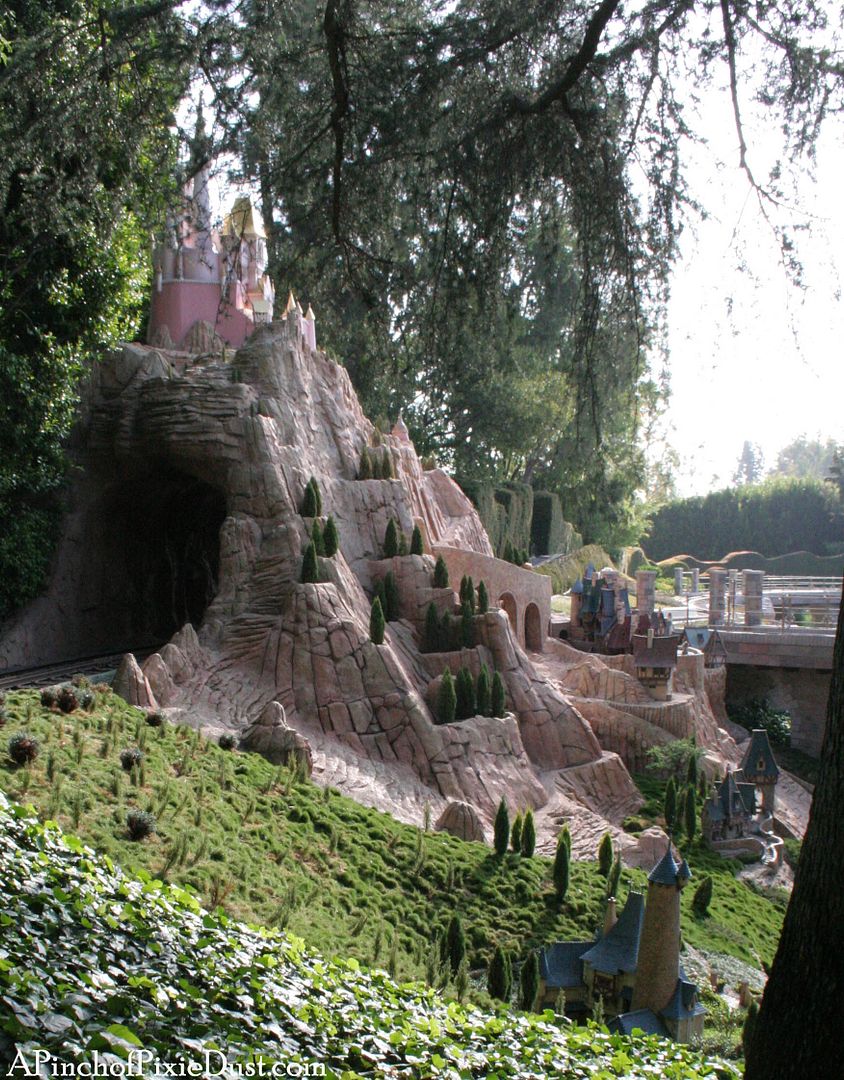 With the canal boats, you drifted in at the foot of the hill. With the train you're on the same level as the mini mountain and go right through it!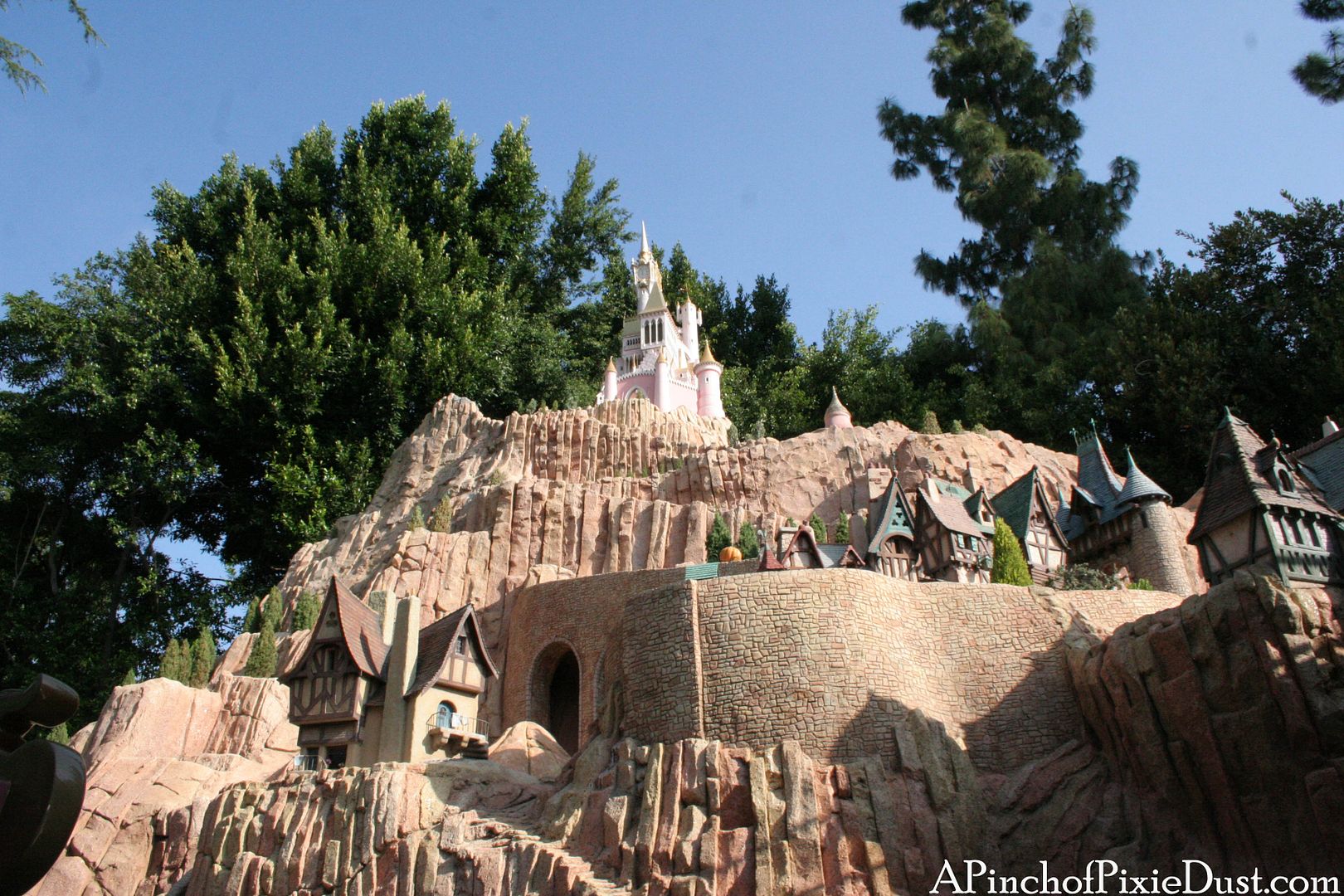 Bonus points if you can spot the pumpkin coach!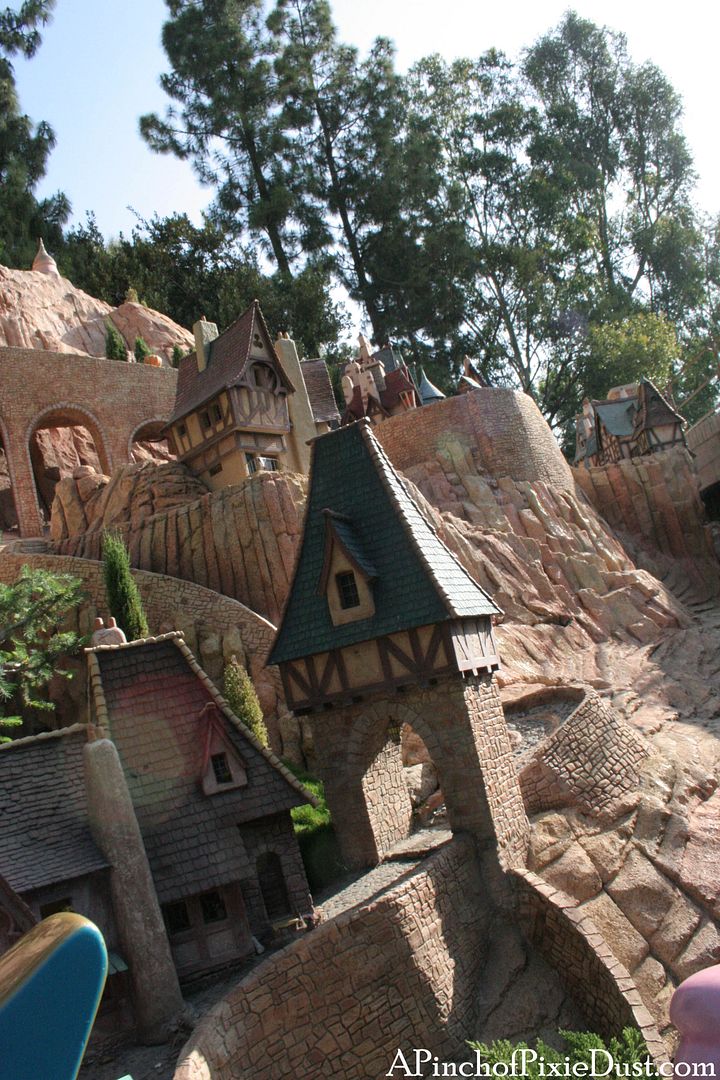 Twisty village streets - can't you imagine the carriage
dashing away
at midnight?
One last Storybook Land scene: attack of the giant ducks!