I thought we'd do some Disney shopping dreaming today, guys. Let's head to Downtown Disney to have a browse around the fabulous new Marketplace Co-Op store...
We've looked at the accessories and handbags down at
Cherry Tree Lane
, but today we're going to peruse the dining ware section.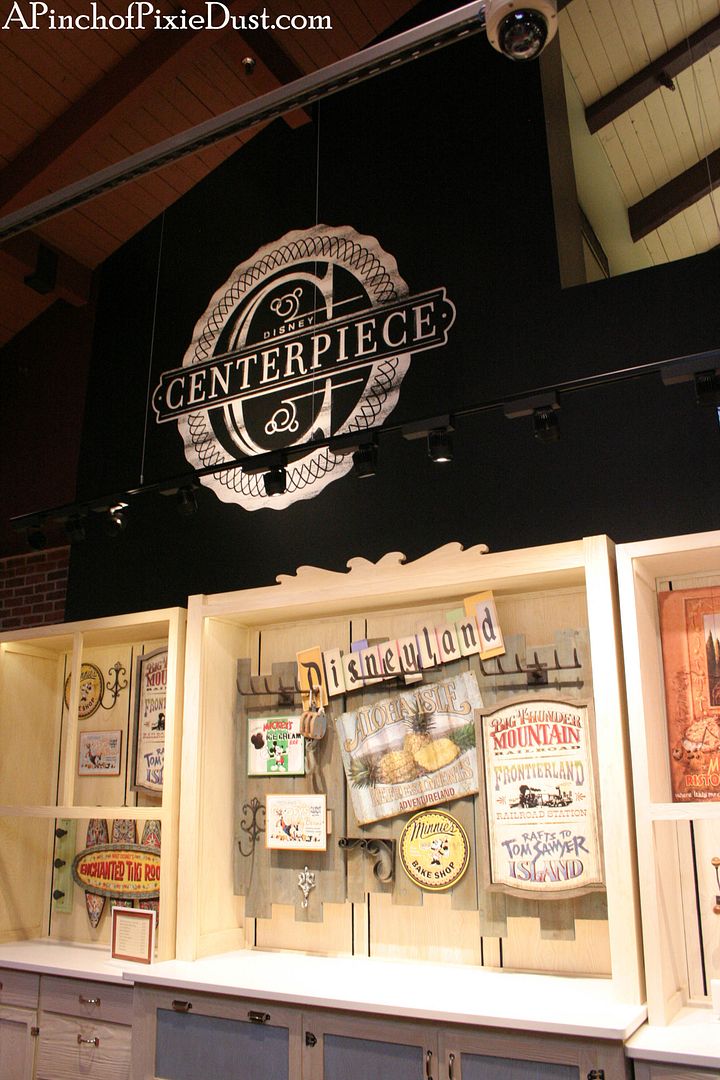 Marketplace Co-Op is a large open space divided up into mini shops, and Centerpiece houses charming cookware, kitchen supplies, and serving sets...
Who wouldn't want a castle in their kitchen? Those were just ceramic keepsakes, but note the mad tea cups salt and pepper shakers right next to them. I missed this in the store, but apparently they also carry shakers shaped like
Fantasyland trash cans
. I'm not quite sure I want my salt coming out of a trash can, but they are pretty cute!
There's a selection of tumblers featuring classic Disneyland attraction poster art.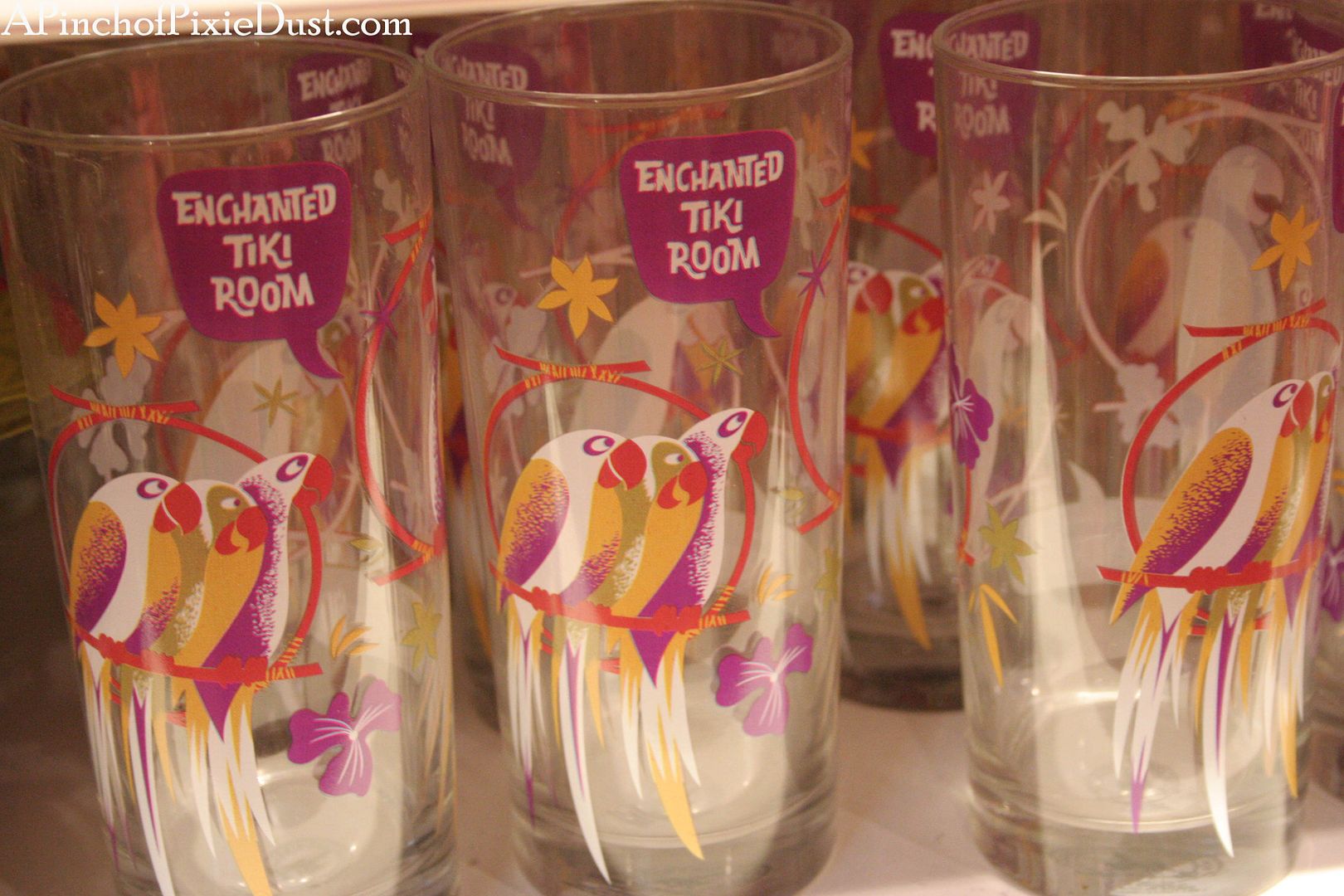 Love these colorful glasses for the Enchanted Tiki Room - and that wasn't the only merch inspired by the tropics...
Are those ALOHA plates I see? Just like at the Poly! Also love the tiki gods on the top shelf.
More pixie-dusted plates, aprons, towels, and dishes...
I always love looking at Disney mugs, but - especially when you're flying to Florida - they're so big and breakable bringing back home.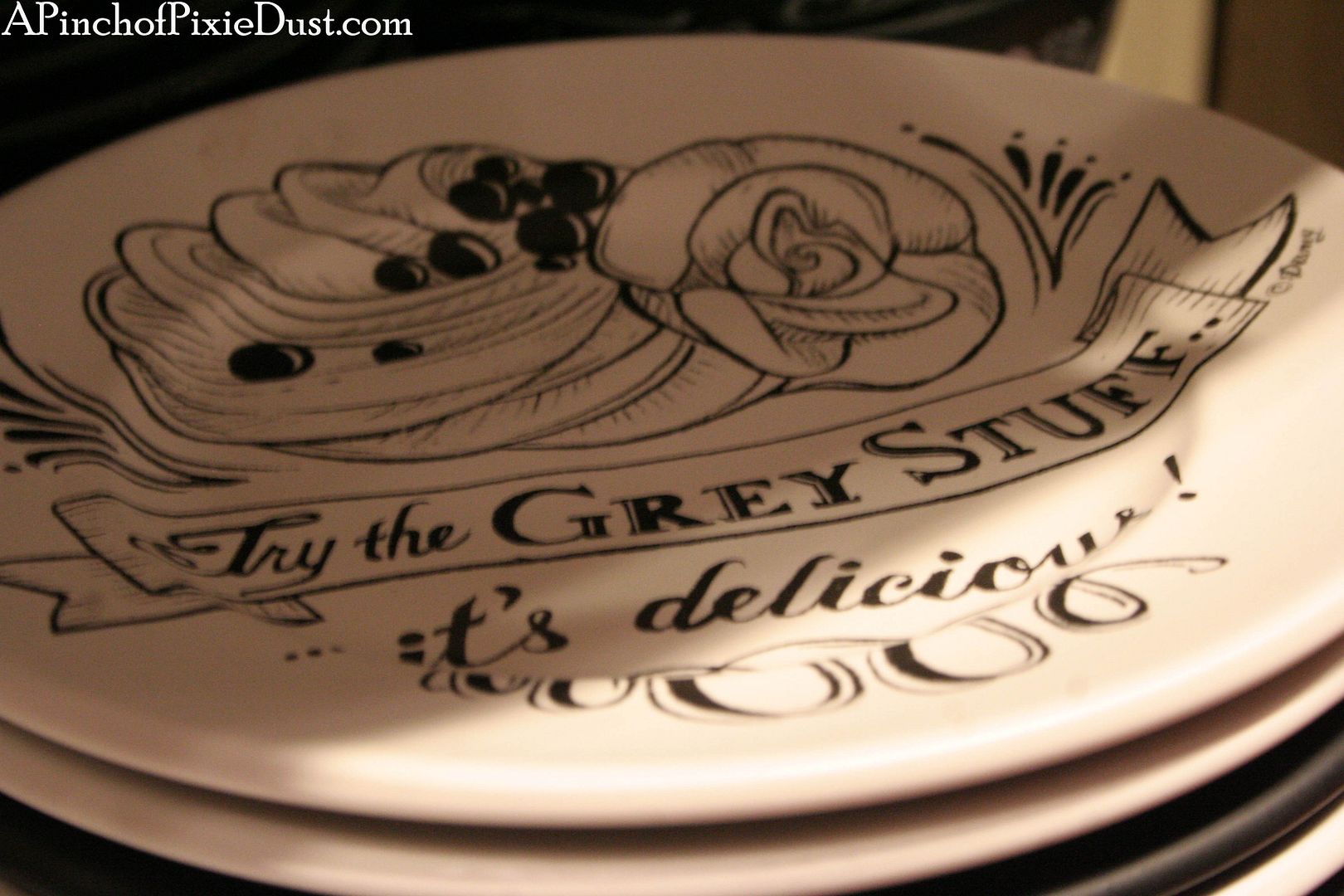 "Try the grey stuff - it's delicious!" I feel like the cupcakes at
Be Our Guest
should be served on these, don't you?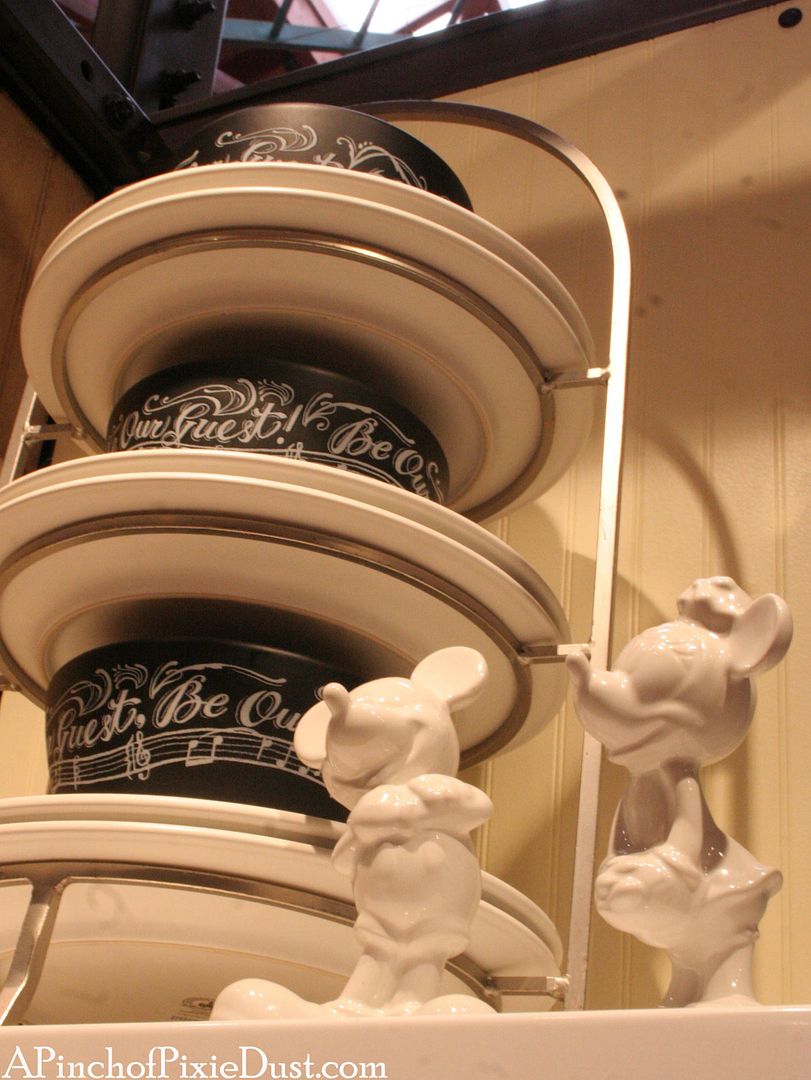 Chalkboard art seems to be on trend these days, and I love Disney's version of it!
Curley cue castle placemats - you'll also find the spires in black and white on a mug...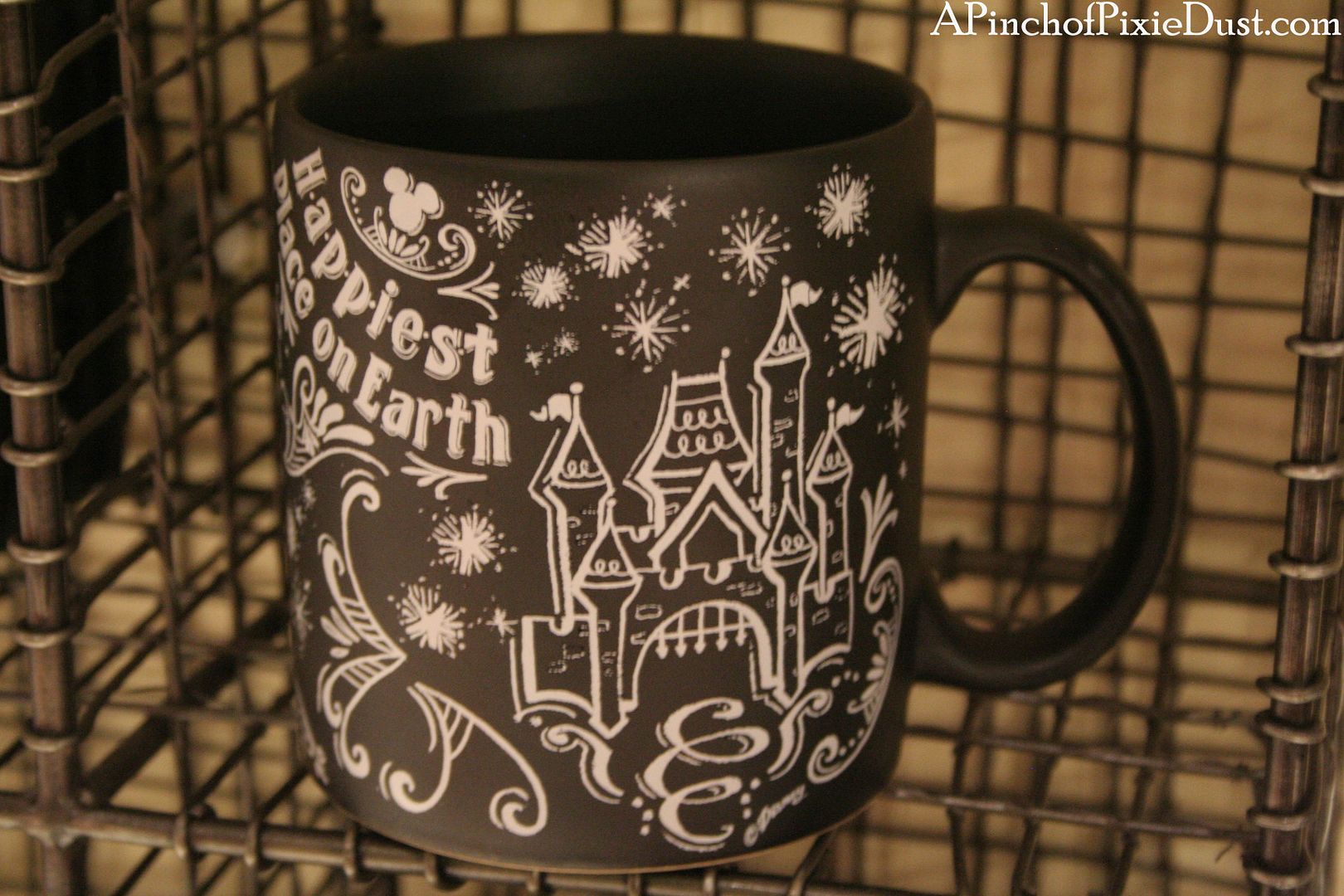 "Happiest Place on Earth." Love it. :)