I am on the very last day of my "Emma in Europe" trip report, and I'm kinda sad. It's been really fun getting to relive it through writing the blog posts!
When last we left off, as you may recall, we were in
London Town
.
Good morning, Westminster!
Our hotel - the Marriott Town Hall - was just across the bridge from Big Ben and right next to the London Eye. It was so much fun to step out of the lobby and be greeted the sight of those London icons.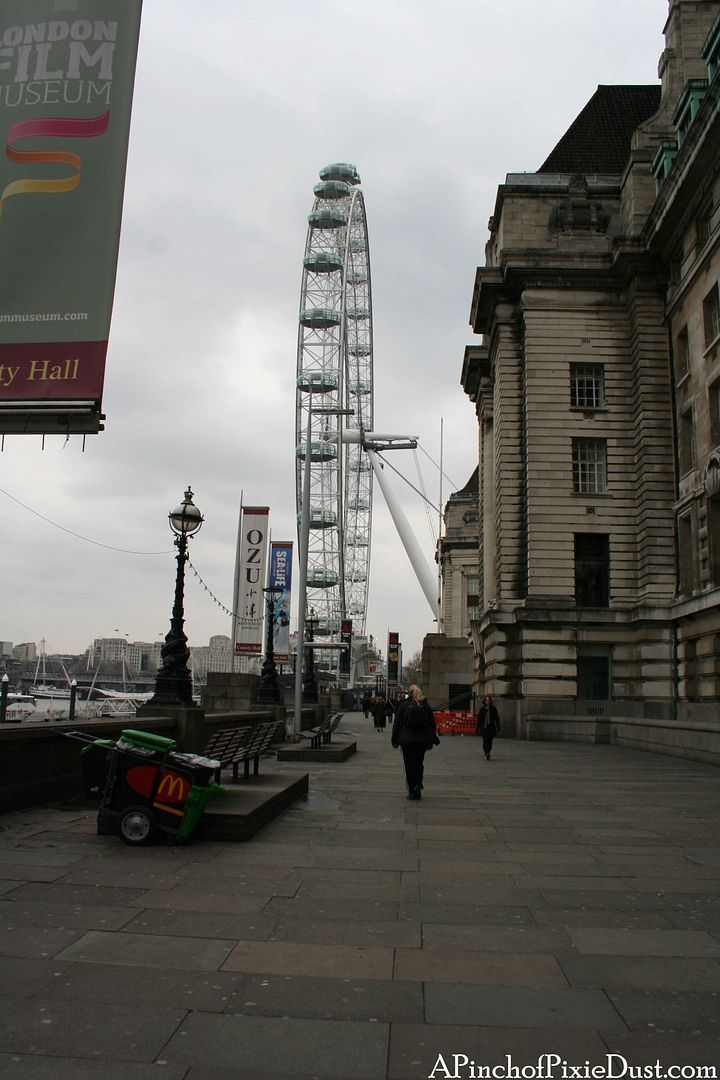 There was a steel grey sky sort-of morning, but that wasn't going to stop me from exploring! I headed up past the Eye to the Golden Jubilee bridges to cross the Thames.
I strolled through Trafalger Square.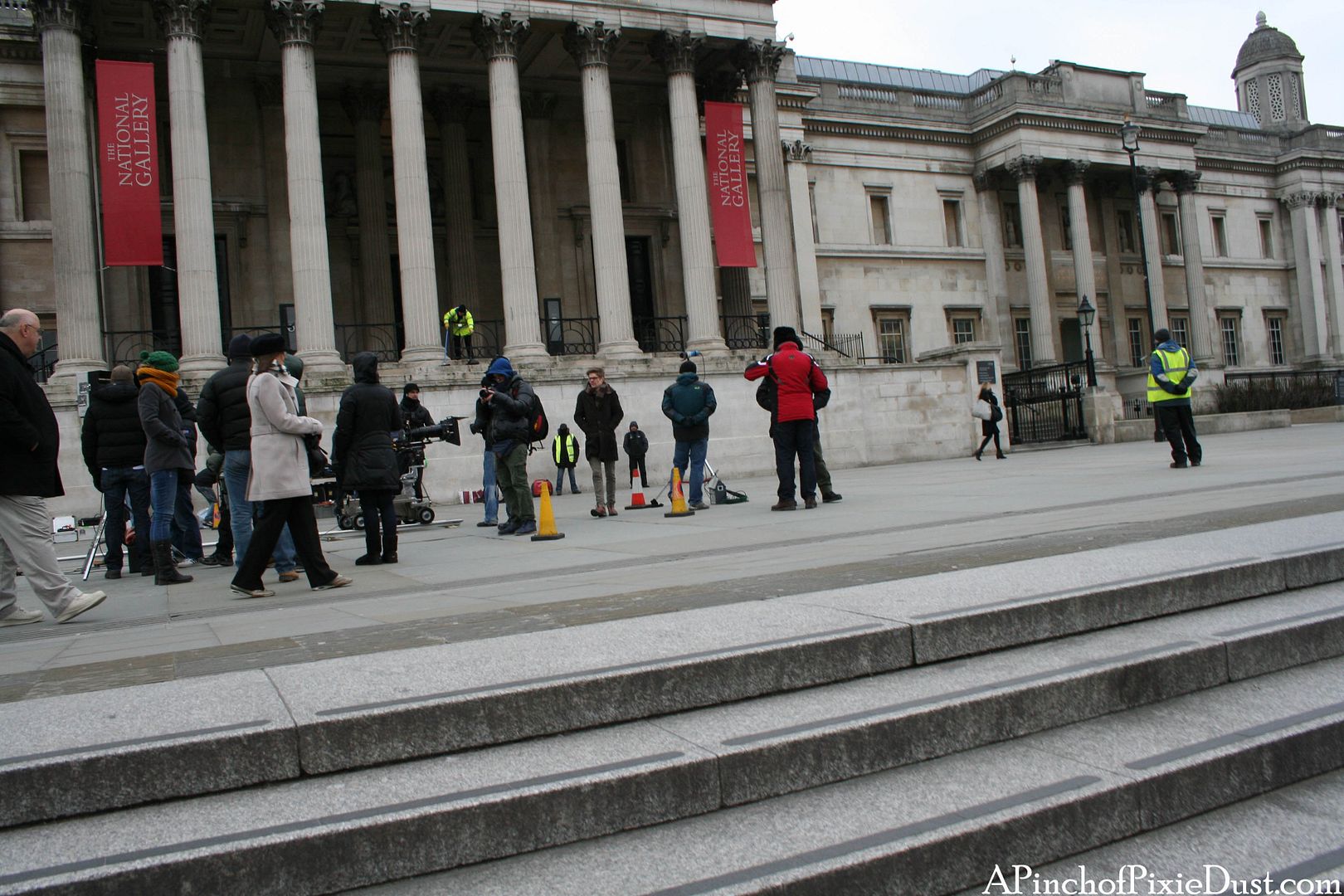 There was some filming going on in front of the National Gallery. It was a chilly morning, and everyone was bundled up...
...except for the mermaids! Brrr...
I stopped by a Pret a Manger for a coffee and a lovely croissant, but I couldn't stay inside long. I decided to take my breakfast out to St. James's Park.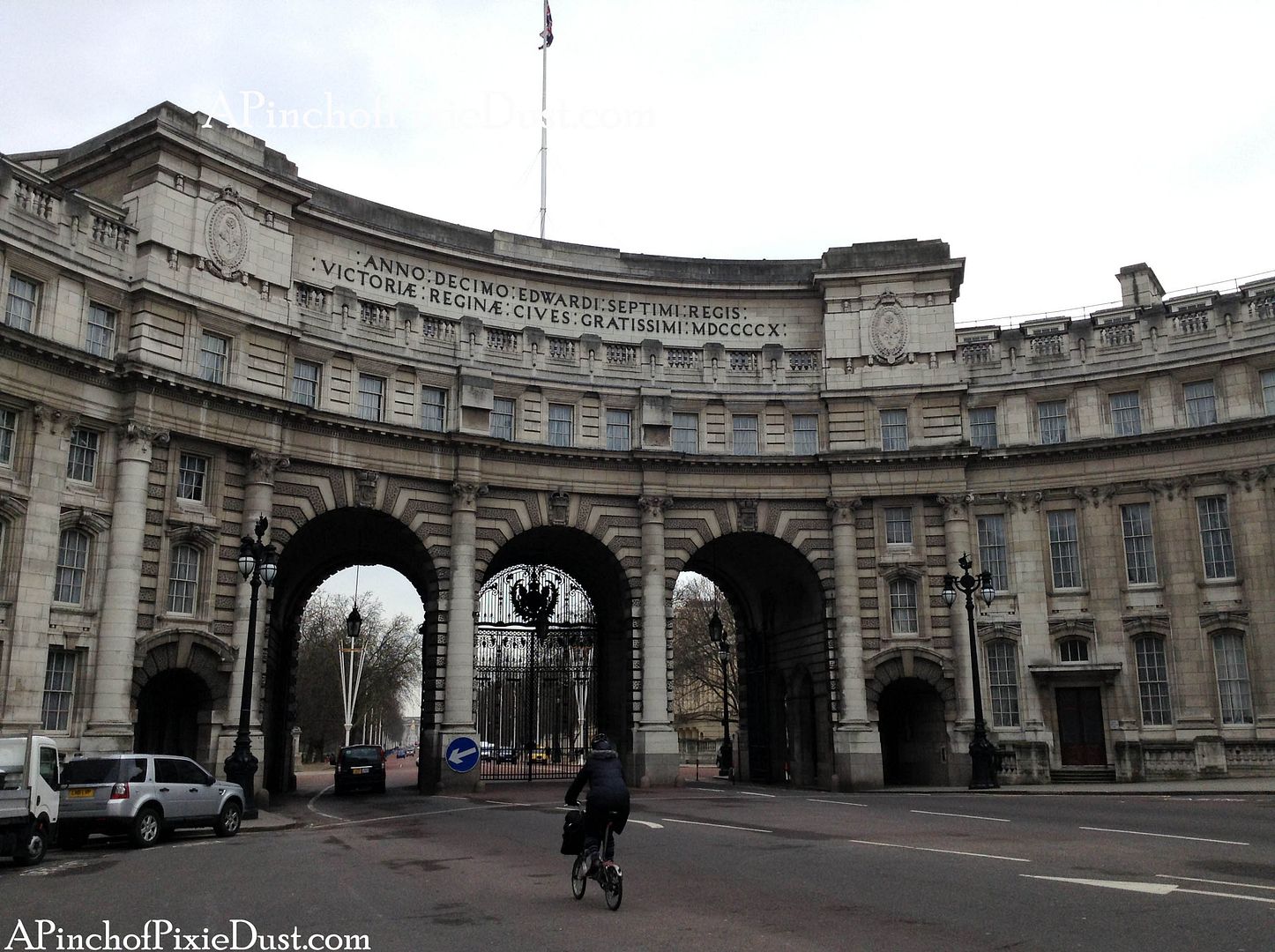 Walking through the Admiralty Arch and down The Mall. Look closely, and you'll notice the lamp posts are crested with ship models!
Bare branches and brave daffodils.
This was late March, and you could see the buds waiting patiently on the trees, but they weren't coming out yet - it was too cold! I loved the spatterings of cheerful daffodils though. They were the emblem of my England trip. :)
The park seemed quiet, but when I first picked out a bench, a very bold squirrel came along who was very interested in my breakfast. Then two parents and a little boy stopped to take pictures of the squirrel! I left the wildlife to them and looked for another retreat.
I found a different bench with a view of Buckingham Palace where I could munch and read in peace...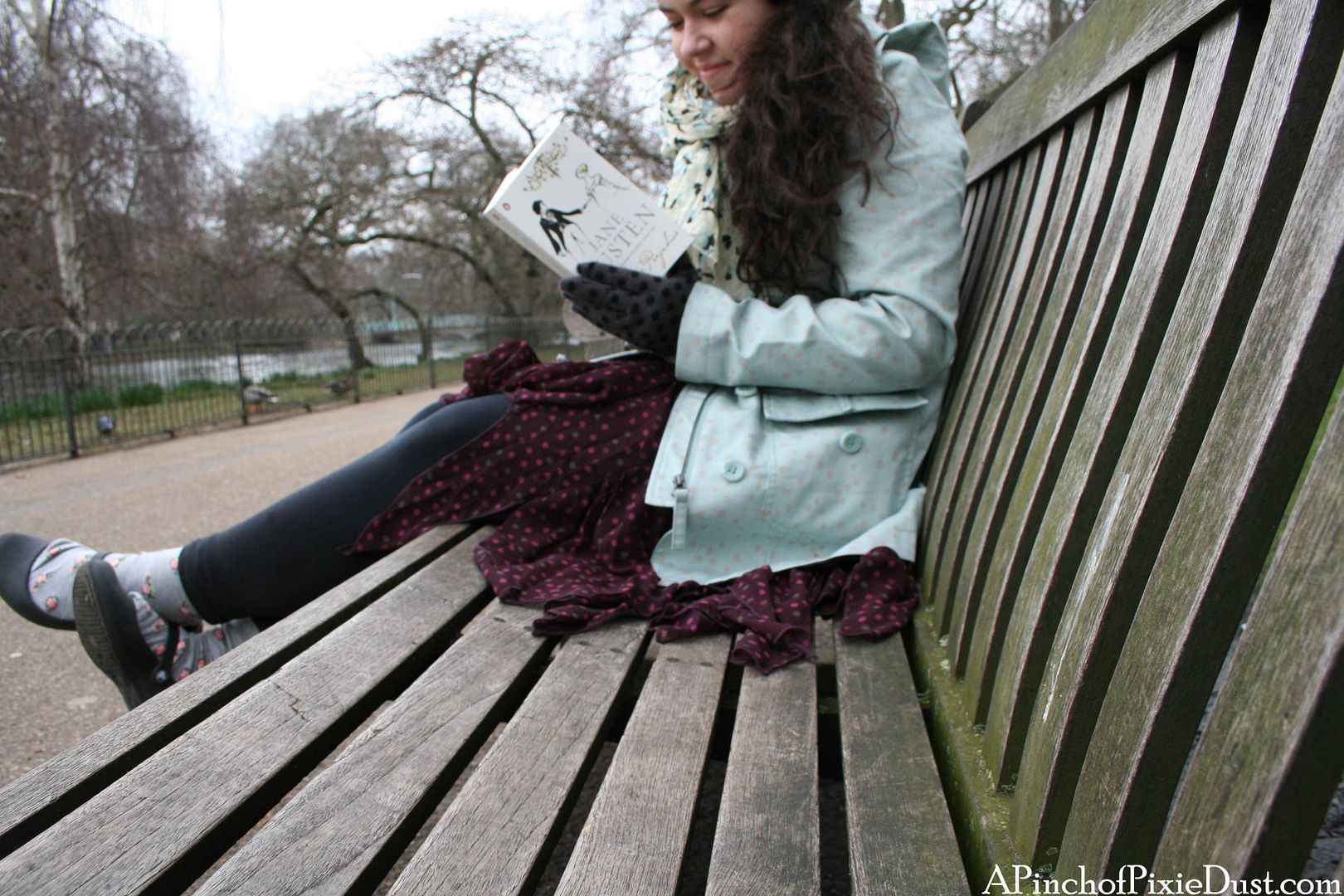 ...because paging through a brand new copy of Pride and Prejudice in the middle of London sounds pretty delicious to me!
Don't worry, the ducks probably thought I was crazy too. Aren't those branches beautiful draping over the water?
It was too cold to stay still for long. I warmed up with some more walking.
THOSE. TREES. St. James's Park is my favorite.
My brother was back in his classes that morning, but we were planning to meet for tea later. One good thing about travelling alone is that you don't have to worry about holding anyone up while you snap your fill of photos!
Even in the cold and with more brown than green, I just love this park.
Slowly making my way towards Buckingham Palace. I wonder if the Queen would invite me in to warm up? I wonder how many hypothetical, imaginary invitations the Queen issues to visitors to London and England - countless, doubtless. ;)
There was a crowd outside Carleton House...hoping for a glimpse of Prince Harry?
There's the Victoria Memorial! The gilded statue of Victory was glowing against the grey.
More London to come in the next post! Find the complete index
here
.