In our last
European travels
/ England trip report installment, we had just left
Cambridge
behind and were on our way to London...
Why hello, Ben! How grand it is to see you.
There's nothing like London, guys. :)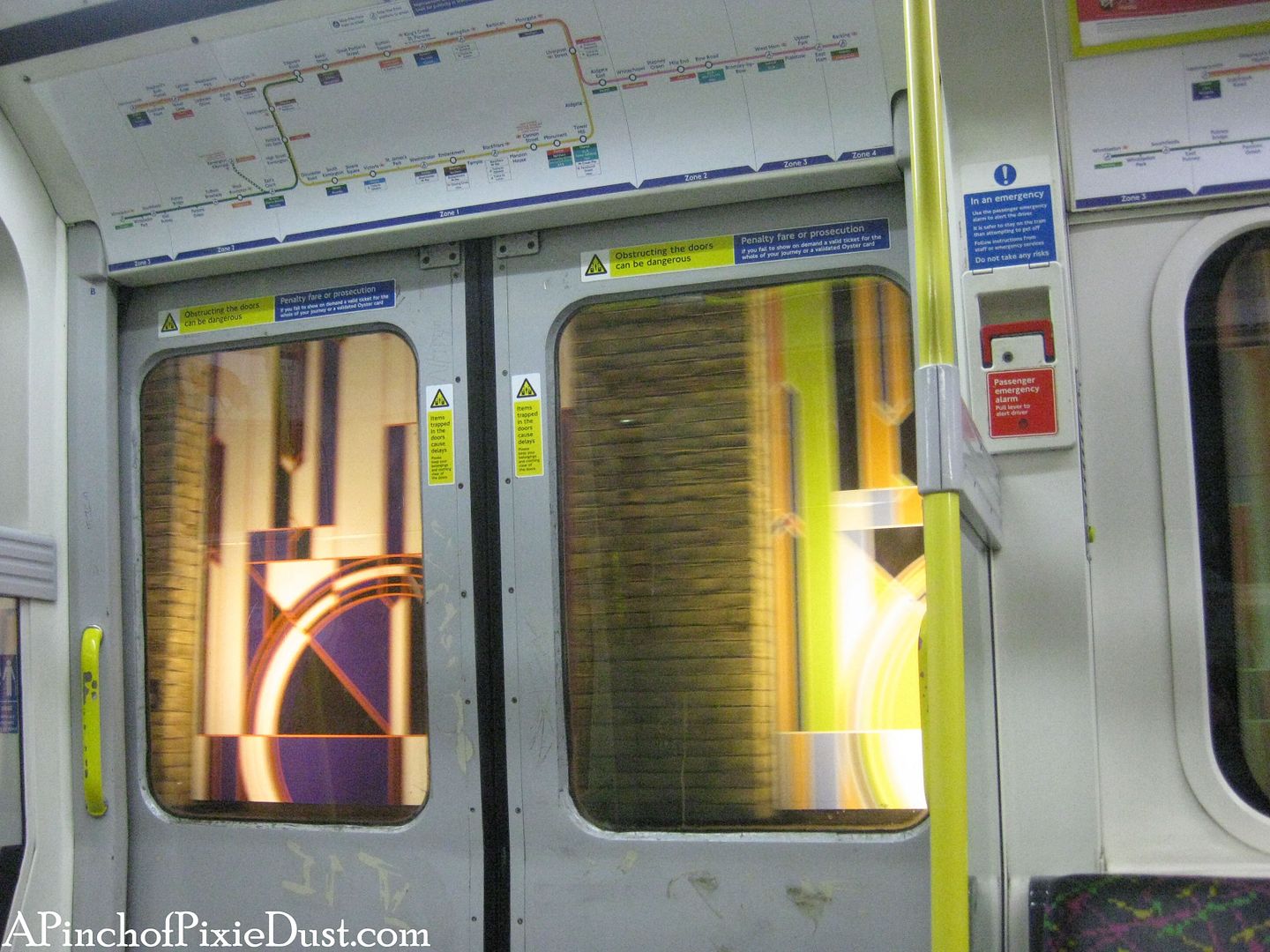 We arrived at Kings Cross station in the late afternoon and took the tube to Westminster. I love the art you pass in the underground!
This is a photo from later that evening. Our hotel was just across the river from the Houses of Parliament - we used Priceline bidding and got a deal at the London Marriott Town Hall, I was expecting an ordinary city skyscraper, but it's actually located in that big, beautiful, blue (at least at night!) building right next to the London Eye.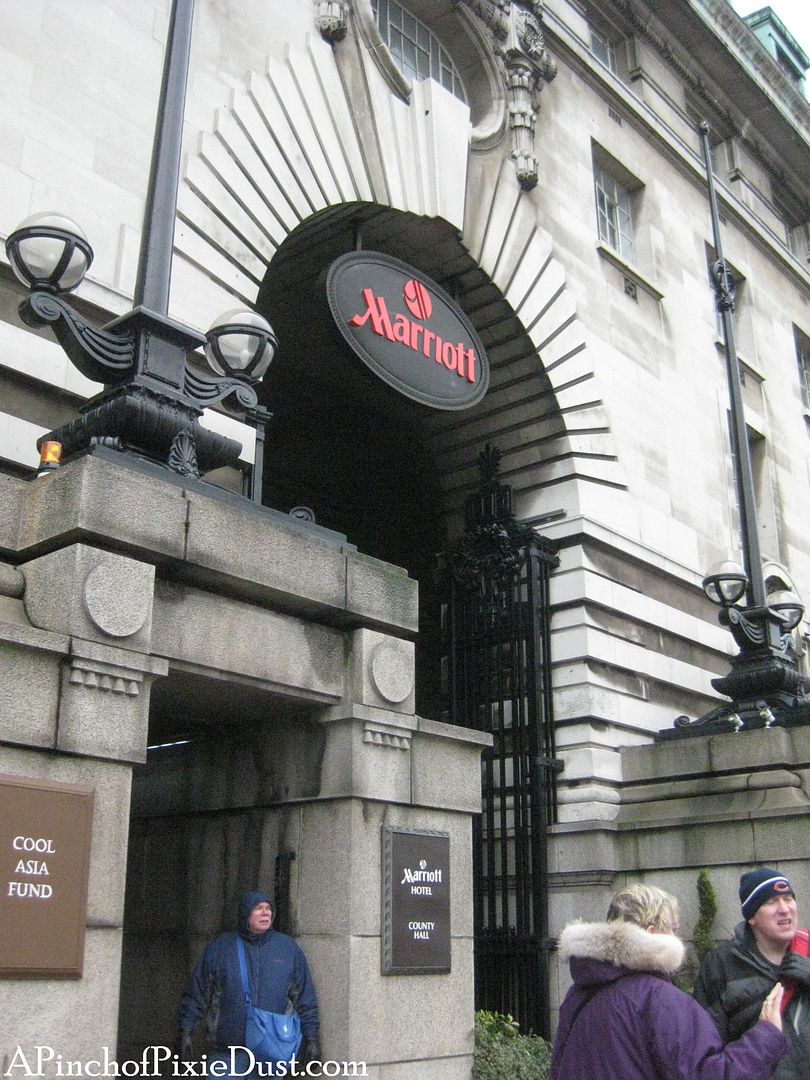 The entrance is around the corner from the Thames - we wandered through the stone porticos and gates to find it...
A very grand front drive! I loved the lobby as well.
I can picture
PSmith
lounging at his ease here.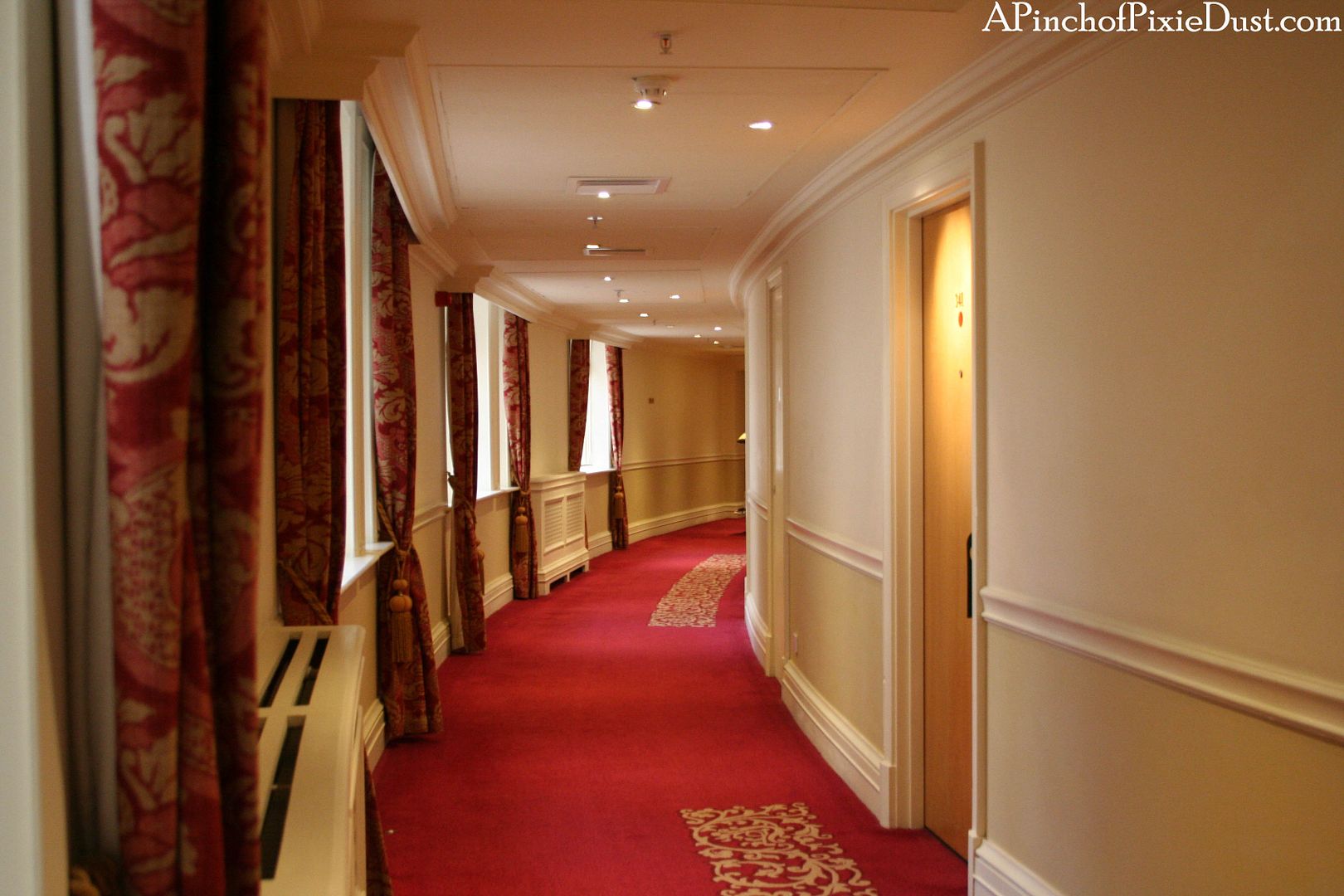 Our walk to the room was down some very long curved corirdors, but there was a reward waiting at the end...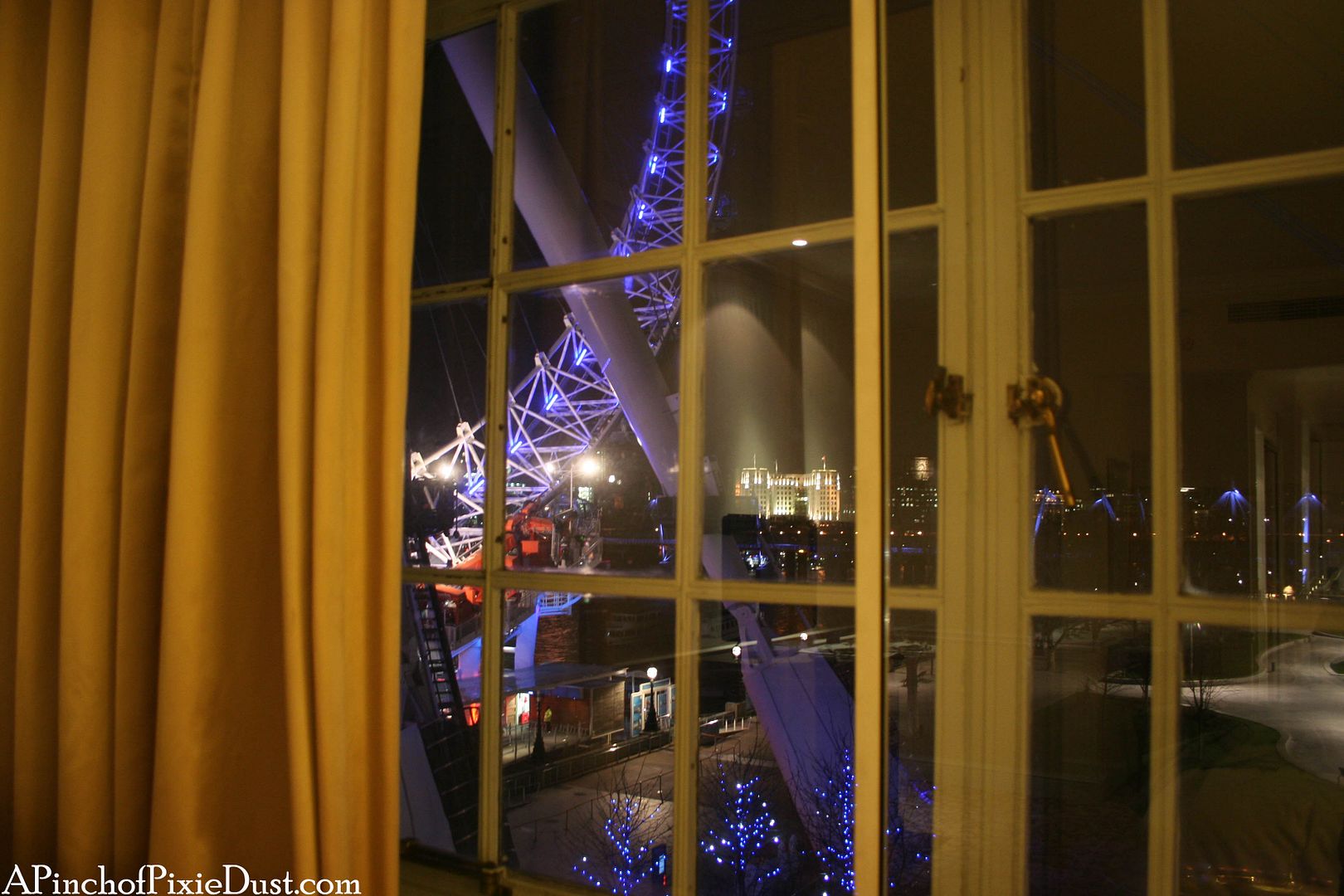 The London Eye was literally just outside our window. I seem to recall we were even able to get a wifi signal from it (sadly the hotel did not have free wifi).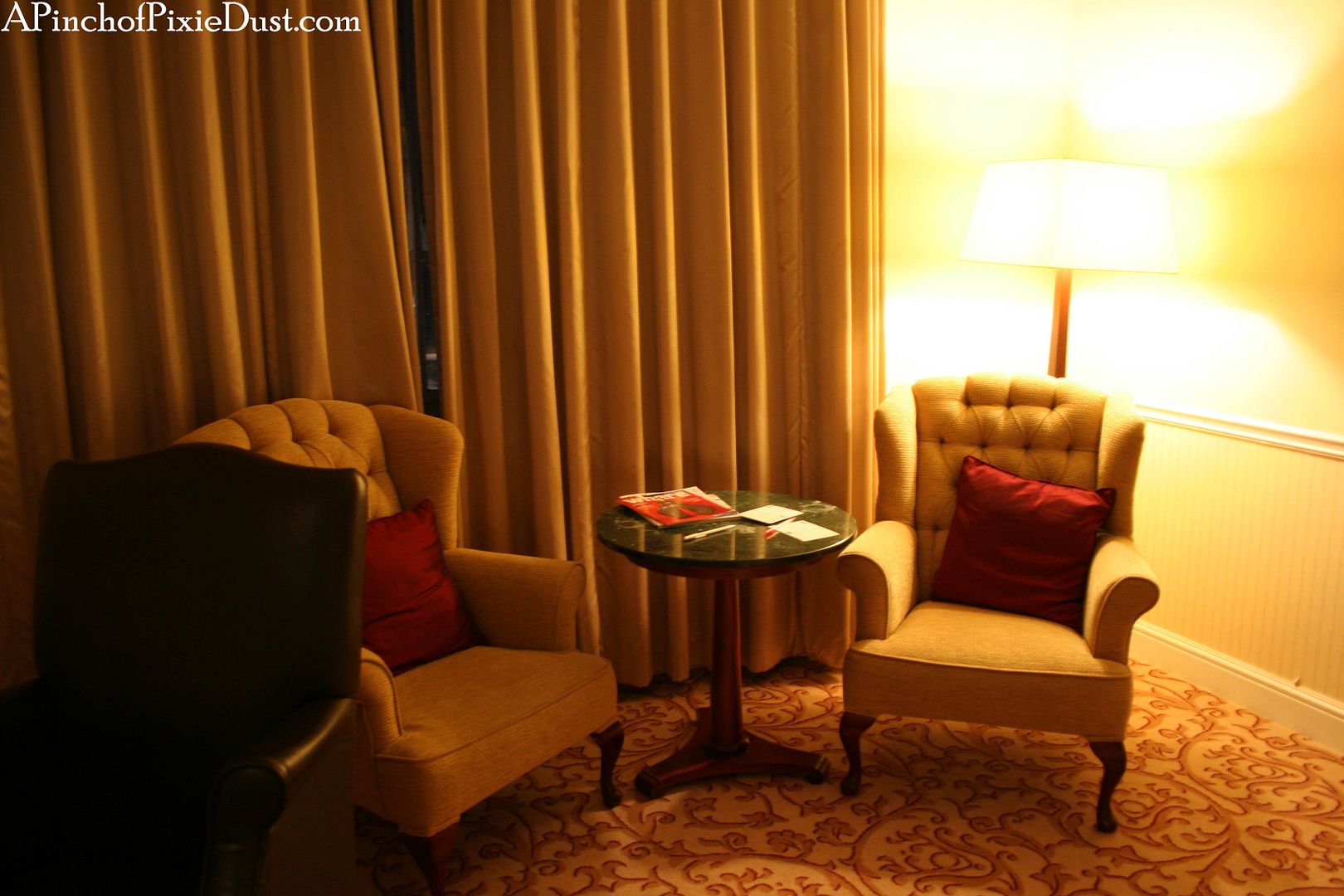 Some lovely cushy chairs...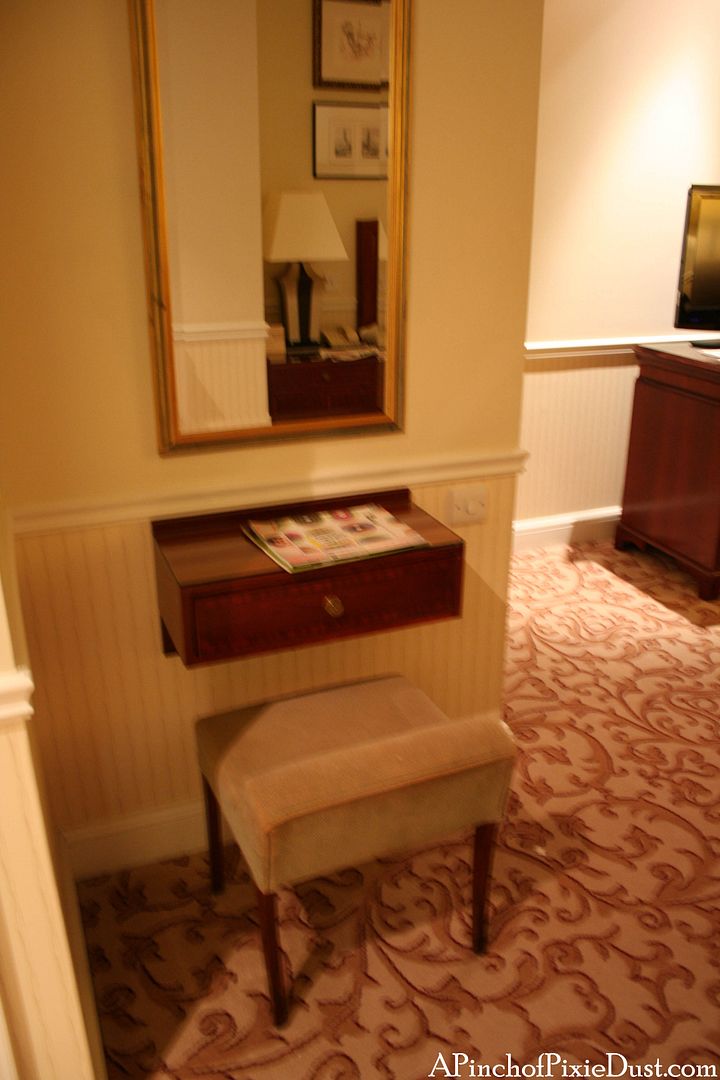 It's the small things that make a hotel room really enjoyable - like this little vanity stool / writing desk built into the wall. I also loved the umbrella in the closet.
Do you hear that little phone beep towards the end of the video? That was a text arriving from my lovely British friend
Laura
who I was meeting for dinner!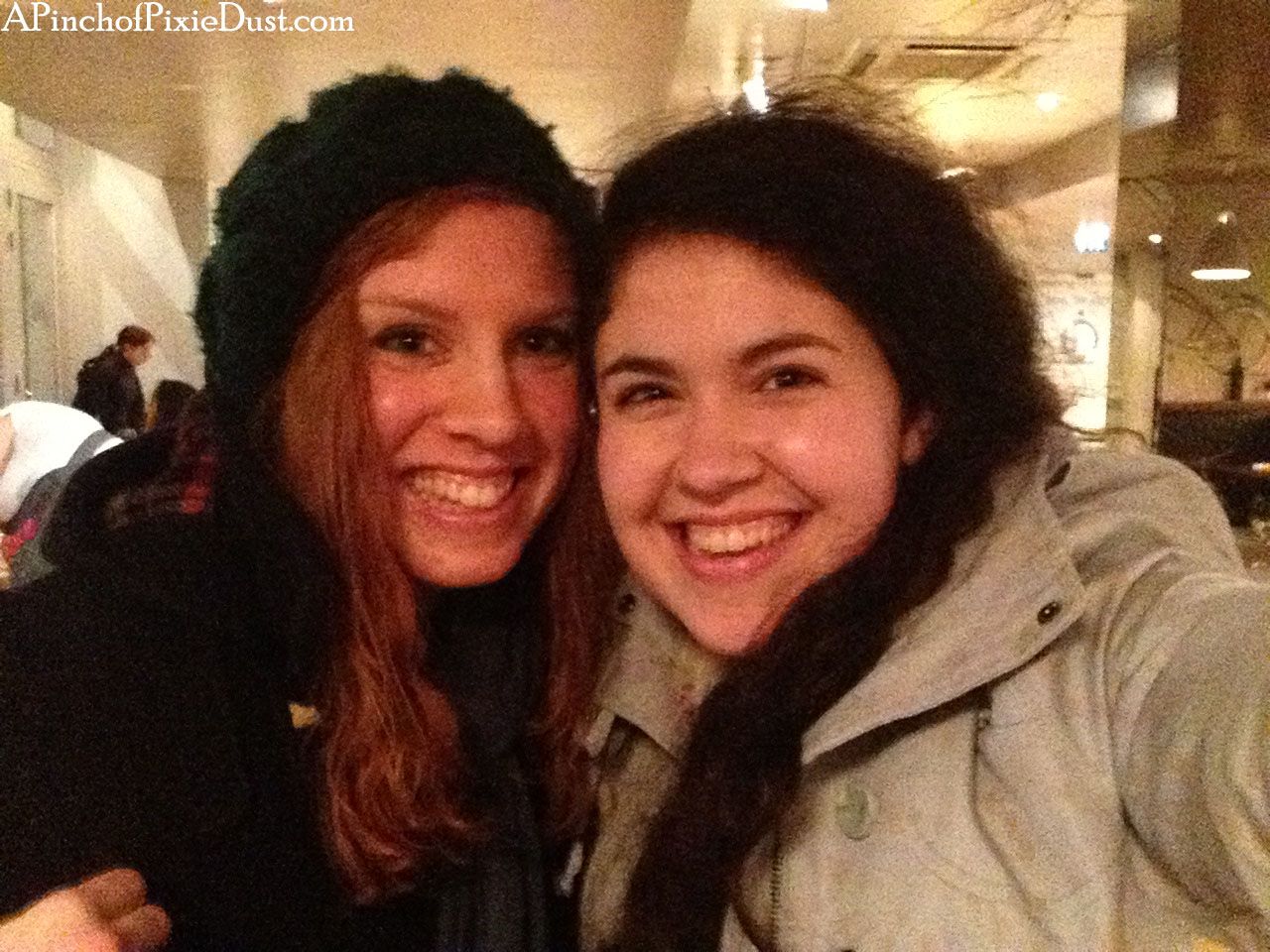 This is one of my favorite pics. :) Laura and I have been friends on the DIS for years, and it was so exciting to meet in person for the first time! We headed to a place called
Zizzi's
for some delicious pizza and prosecco and dough sticks and plenty of Disney chatting. We ended up having to dash to get Laura to her train on time, but luckily she made it. Phew!
She brought me the most adorable chocolate duck from Marks and Spencer. Thank you Laura!!
I had one more glimpse of Westminster glowing in the dusk when I came up from the tube. I crossed the river back to the hotel...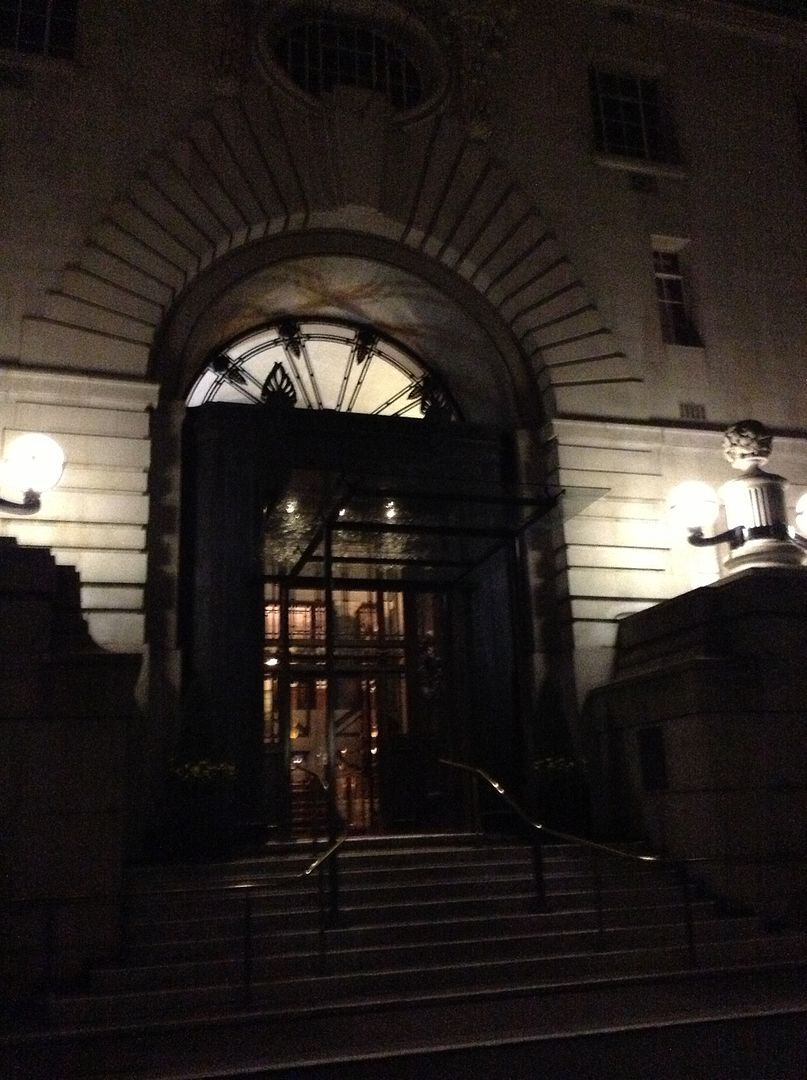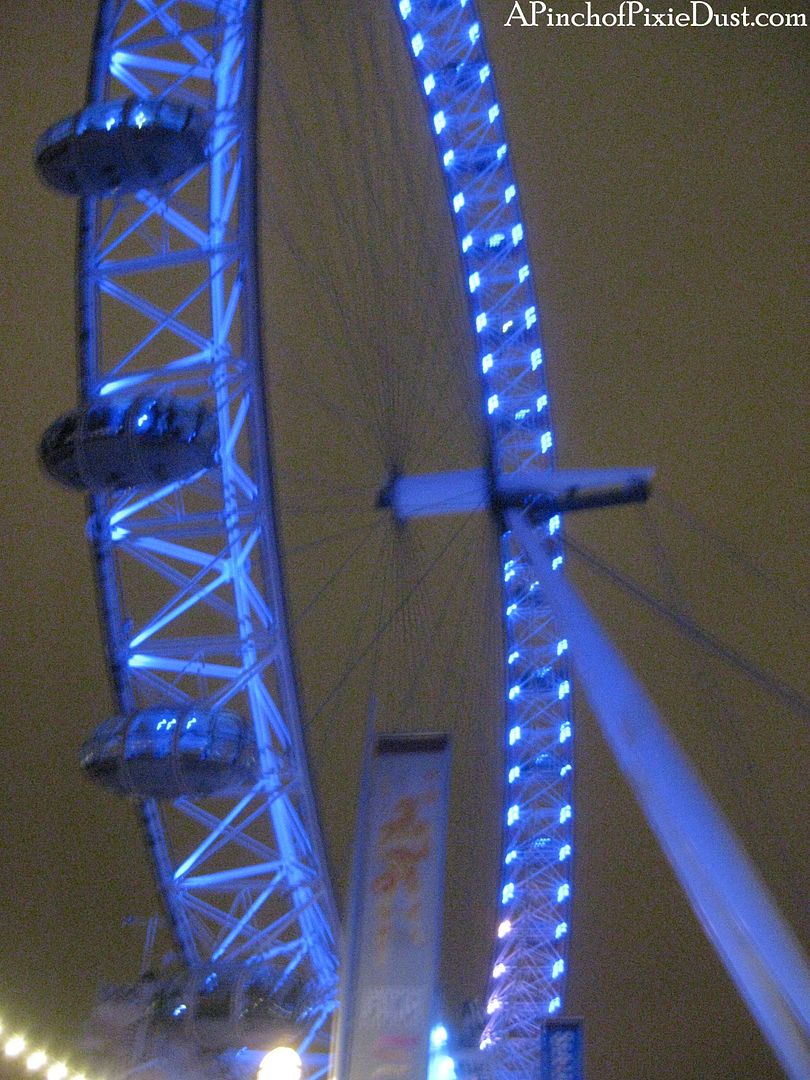 Goodnight London eye! There was just one last day of the trip left, but I couldn't wait to pack it with as much London exploring as possible. :)