Ready for some Wednesday Where in Walt Disney World trivia?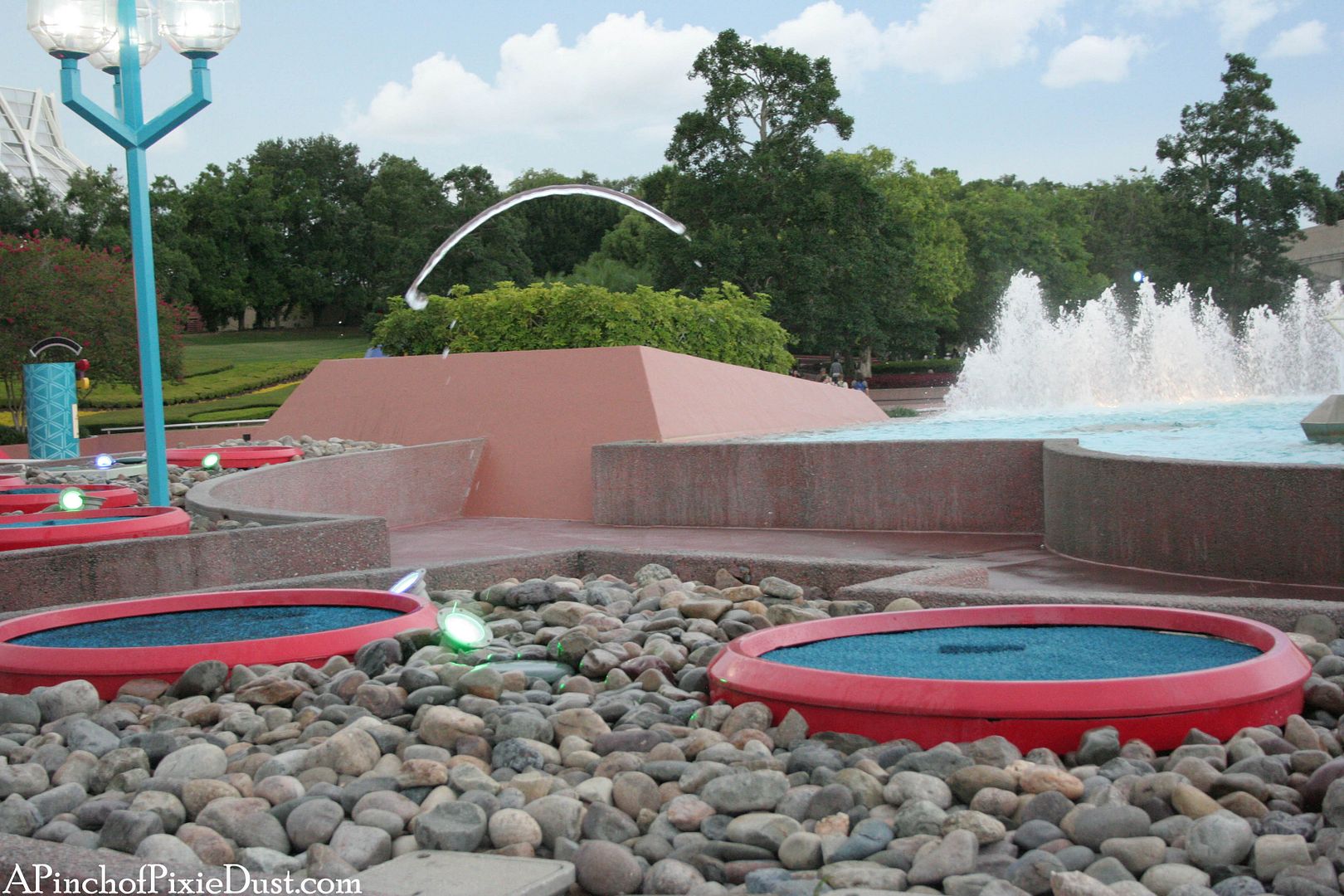 There's a certain fountain that can't just splash sedately the way other fountains do...it has to leap and hop its way along! Have you ever seen these jumping waters?
As many of you guessed, the
Mickey pic
from last time can be found at Hollywood Studios in the Animation Courtyard.