No one does hotel lobbies like Disney World. I love the quiet ambiance of the
Beach Club
and the bright colors of
Art of Animation
- and I adore how all the spaces get a
Christmastime transformation
with garlands and trees - but when it comes to stunning resort spaces, it's hard to top the
Grand Floridian Resort & Spa
.
We've looked at the
room redesign
at the Grand Floridian and the incredible
Royal Palm Club
concierge lounge located on the upper three floors of the main building...
...but today we're just going to bum around the public lobby spaces.
When the rooms got a facelift this summer, so did the furniture in the main building!
...because the music is an integral part of the Grand Floridian lobby. I can never walk through without dancing. And possibly singing...
Straighten Up and Fly Right. Favorite. Song. Ever.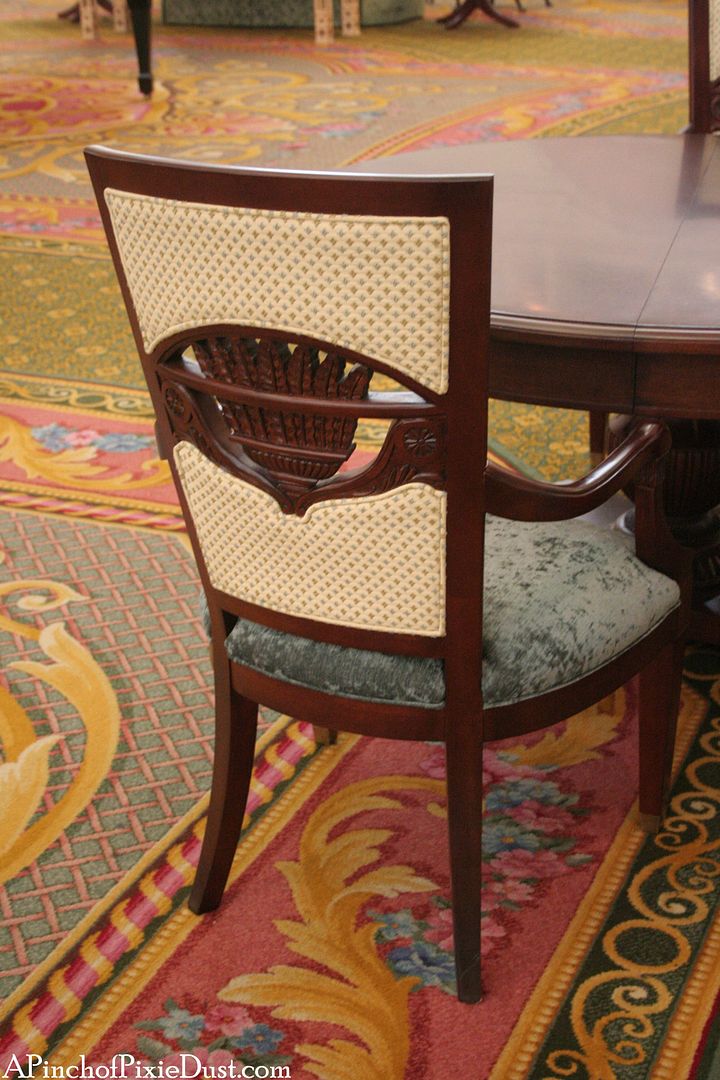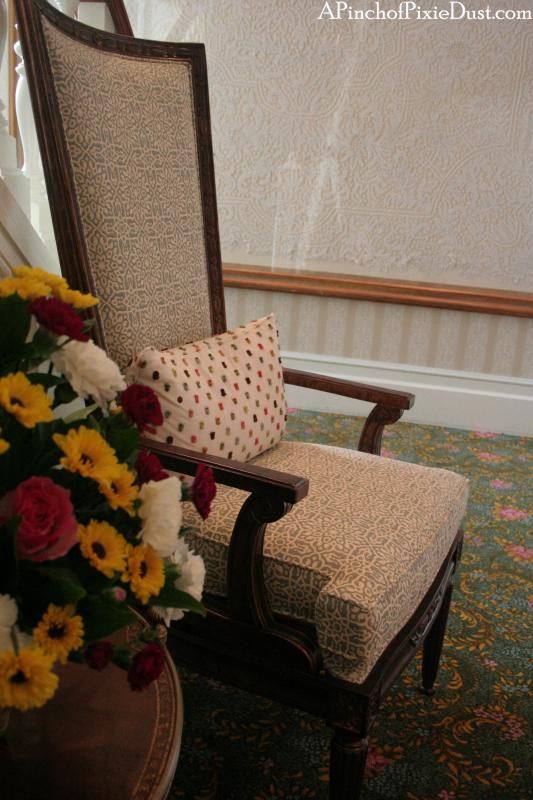 ANYway, let's get to the lounging! I love the many new chair designs that have appeared recently at the Grand...
This bench located near the check-in desks remind me of Downton Abbey...
The end tables and table lamps look worthy of the Crawleys as well!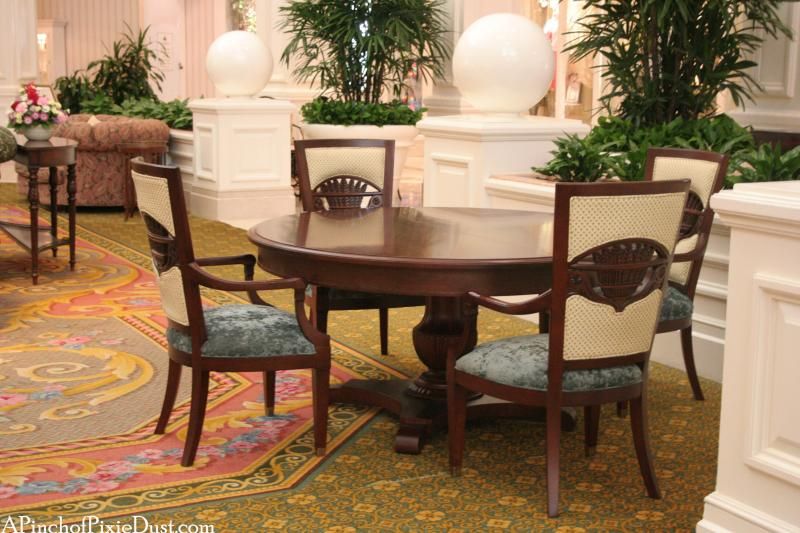 These huge hardwood tables and swanky angular chairs are new - if you need to get out your laptop or spread out a park map to plan out your day, this is the perfect spot!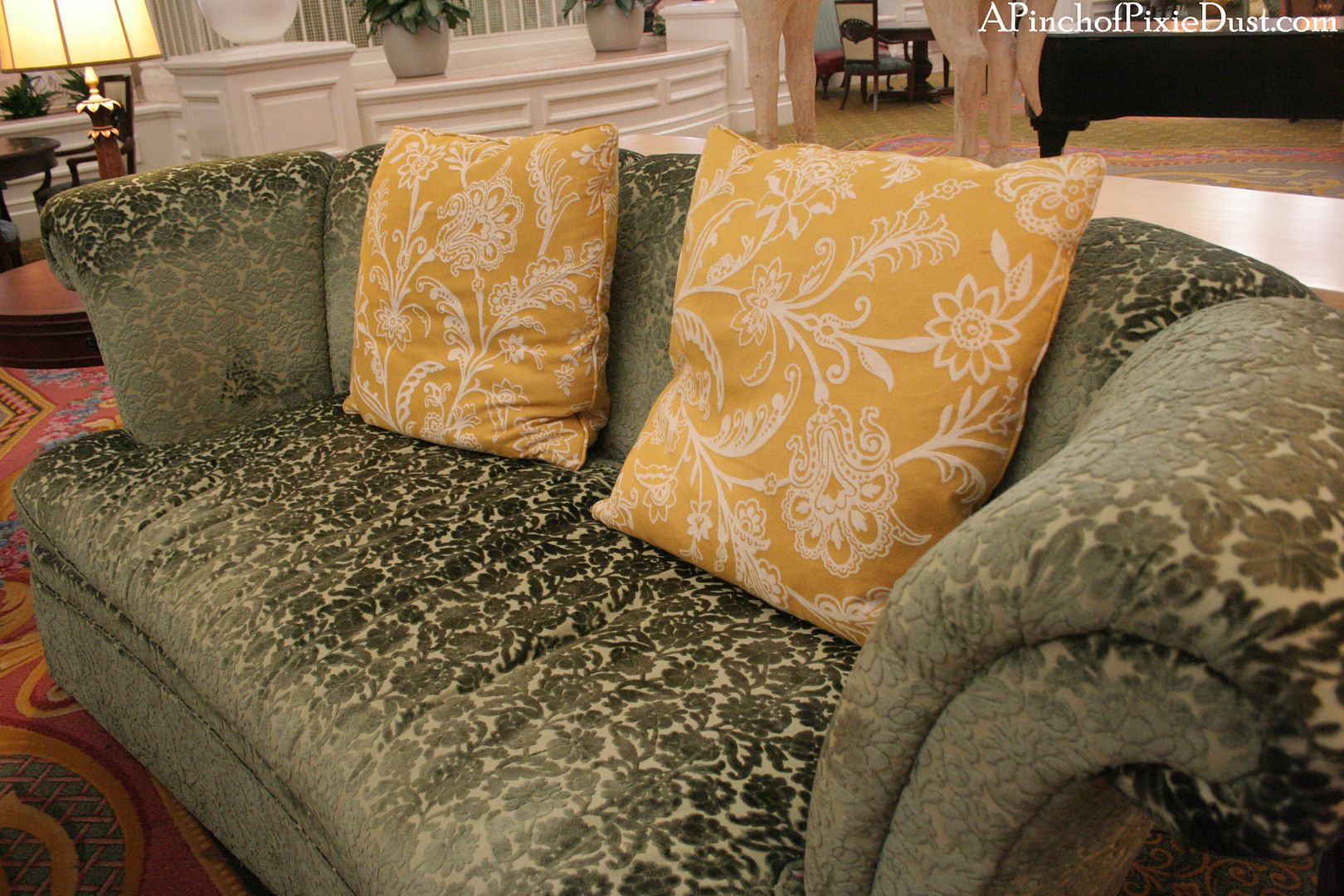 The new couches are plenty cushy. I love the fabric - it reminds me of the textured carpet in the rooms.
The room redesign was very modern, but I'm glad there's still some Victorian flair going on in the lobby.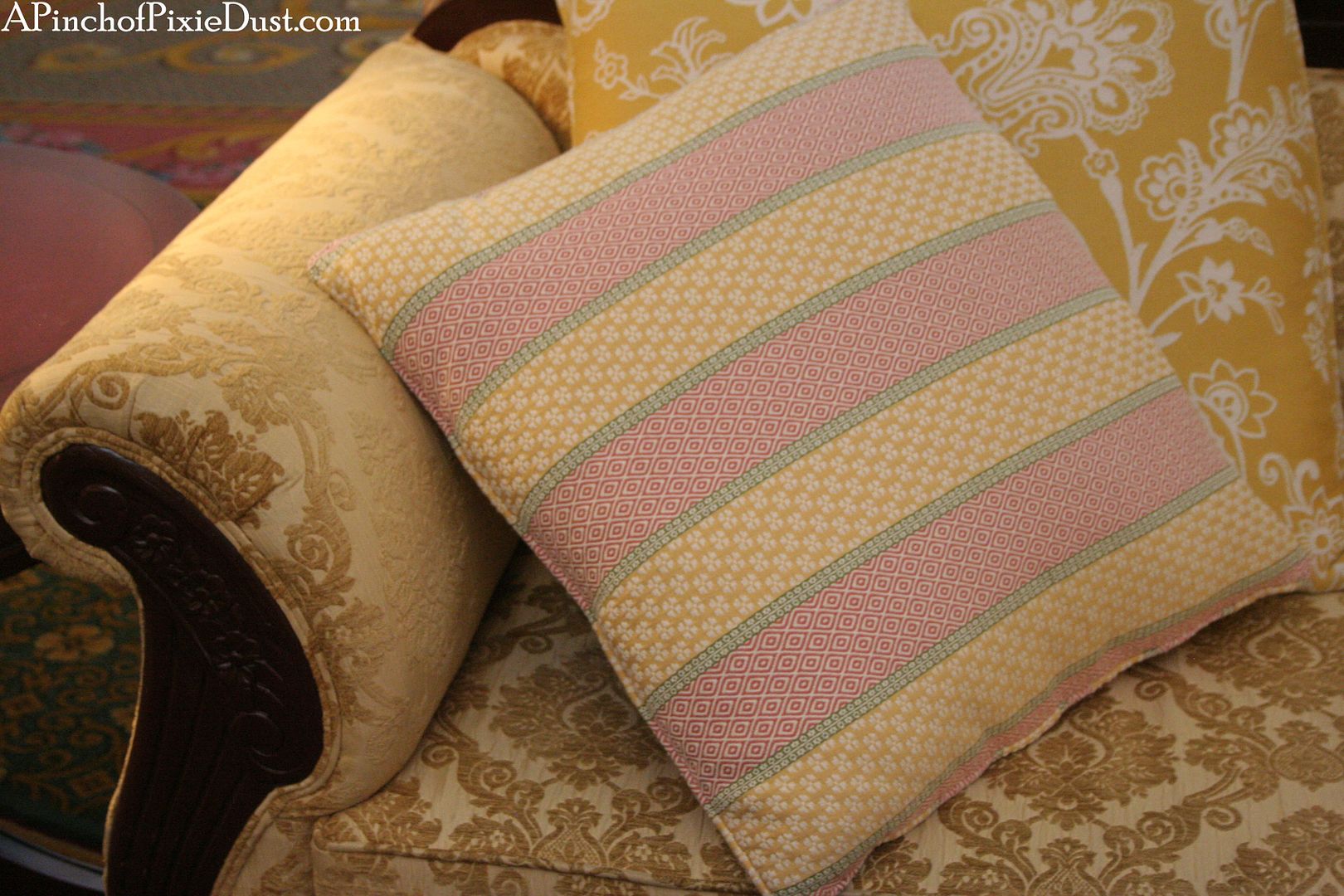 A medley of pastel yellow pillows...
More springtime shades!
The furniture by the birdcage has a very garden-inspired look.
I do love the birdcage, but when is the last time it actually housed birds? They should bring those back - they way they used to occasionally have parrots in the lobby at the Polynesian.
More sophisticated seating by the elevators. They're like abbreviated chaise lounges! Since we're near the elevators, we may as well head up to the second floor...
...if you're taking the stairs, just be careful not to lose a shoe!
Just up the grand staircase are some lovely chairs and couches perfect for sitting and relaxing with a good book and a cup of coffee.
The new chairs are upholstered in one fabric on the front with a different fabric on the back.
For comparison, here's a look at the old couches and chairs in this space...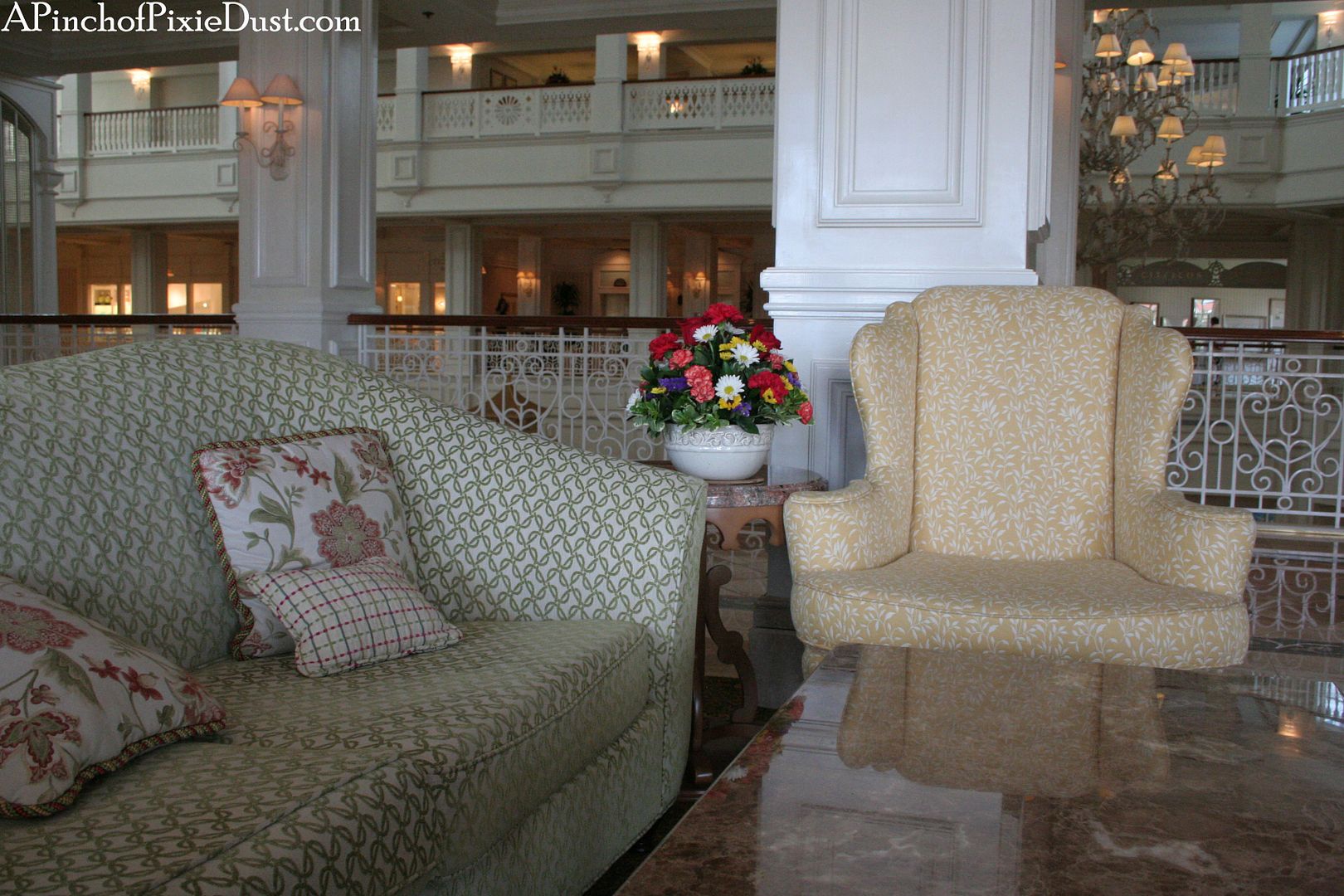 ...and here's the new look! I love the French doors and all the light in this space. You can still hear the band and the pianist and the murmur of voices from the lobby, but you're also a little removed from it all, tucked away in your own cozy space.
Just lovely!
What's your favorite spot at the Grand Floridian?