We've been looking at the Magic Kingdom's over-the-top new parade, Festival of Fantasy, float-by-float...and today we've reached the finale!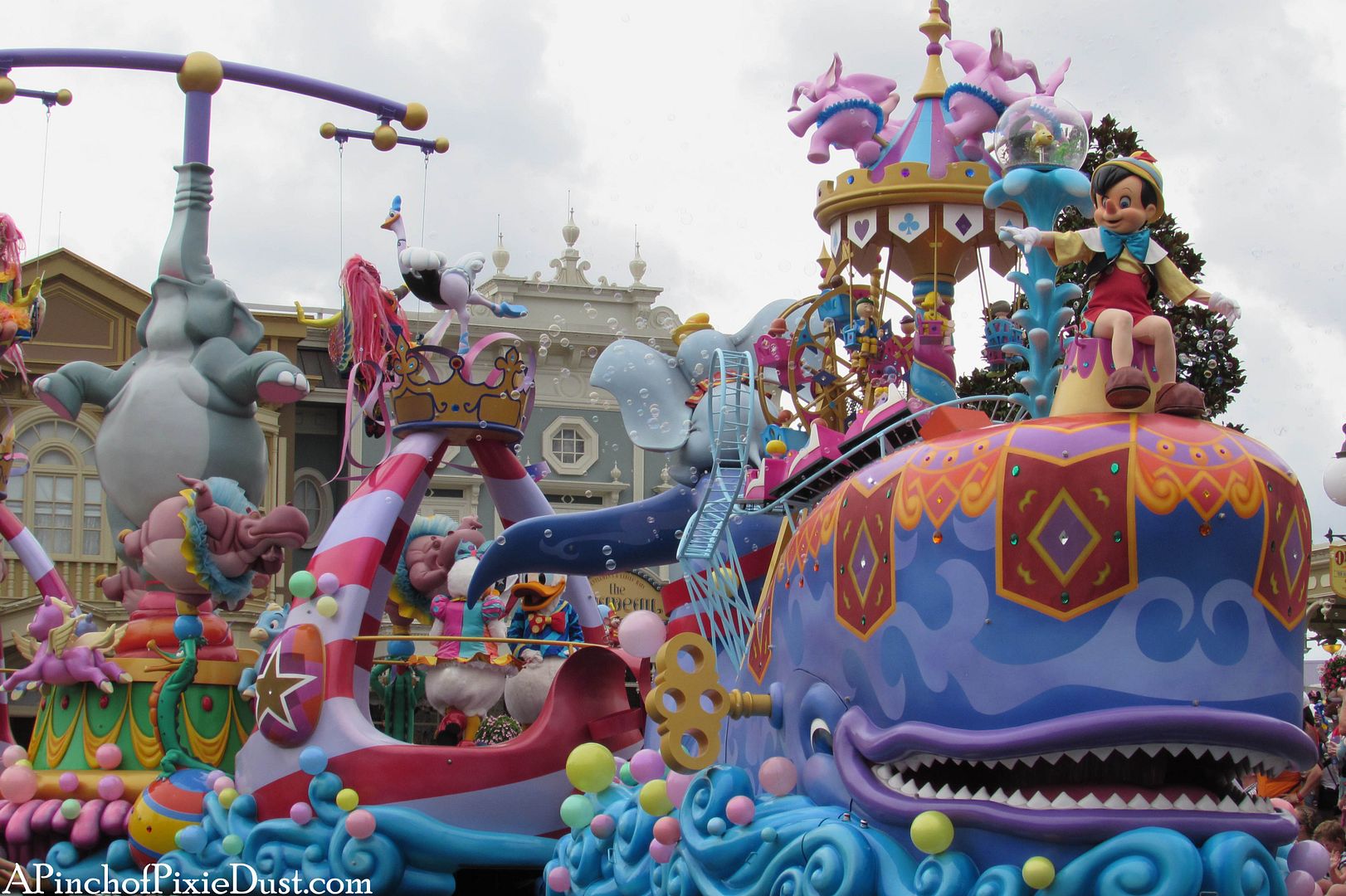 It looks like the circus has arrived in town! Pinocchio is up front, seated atop a bedazzled, wind-up purple Monstro,
The pink elephants are the icing on top!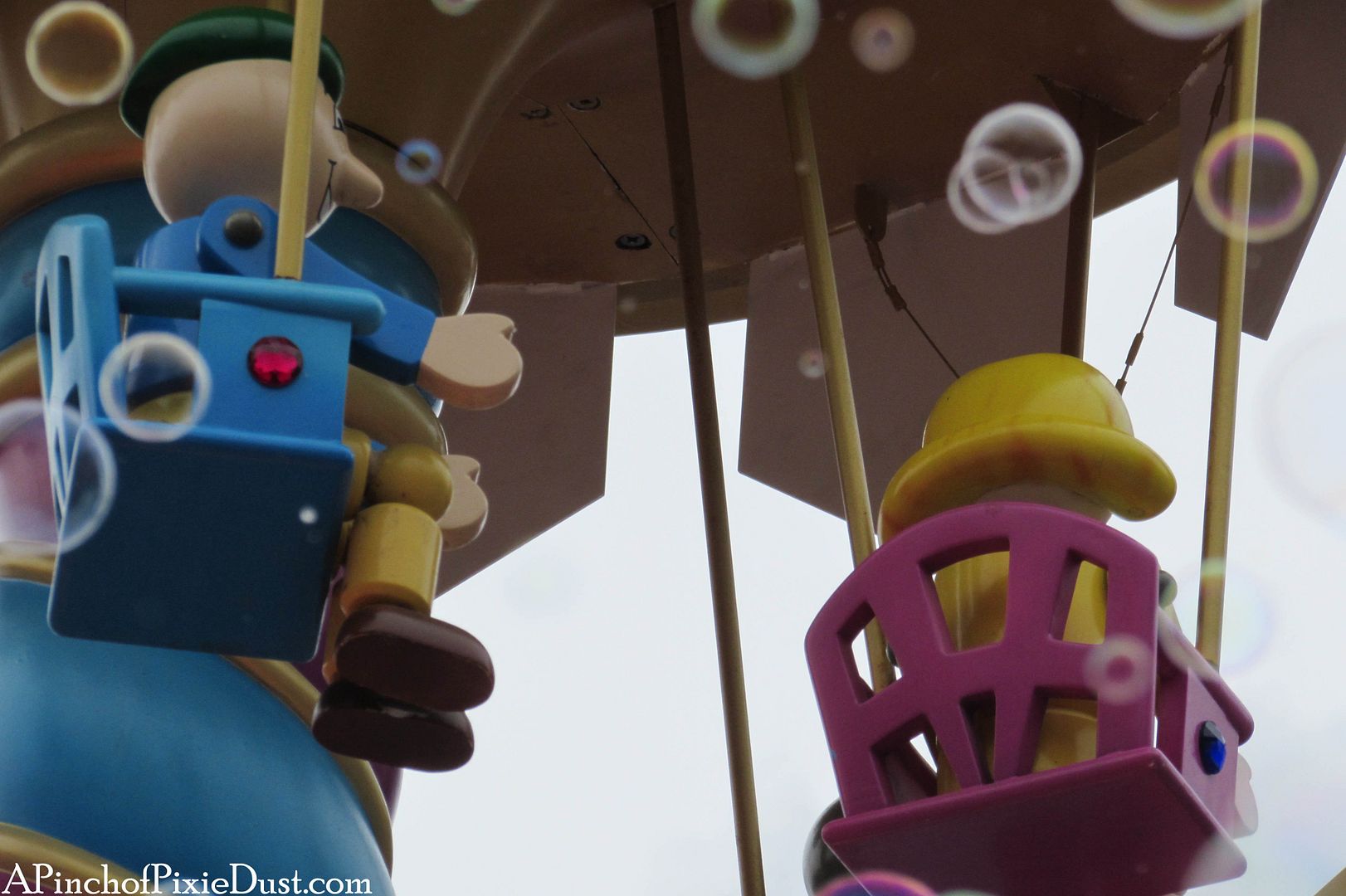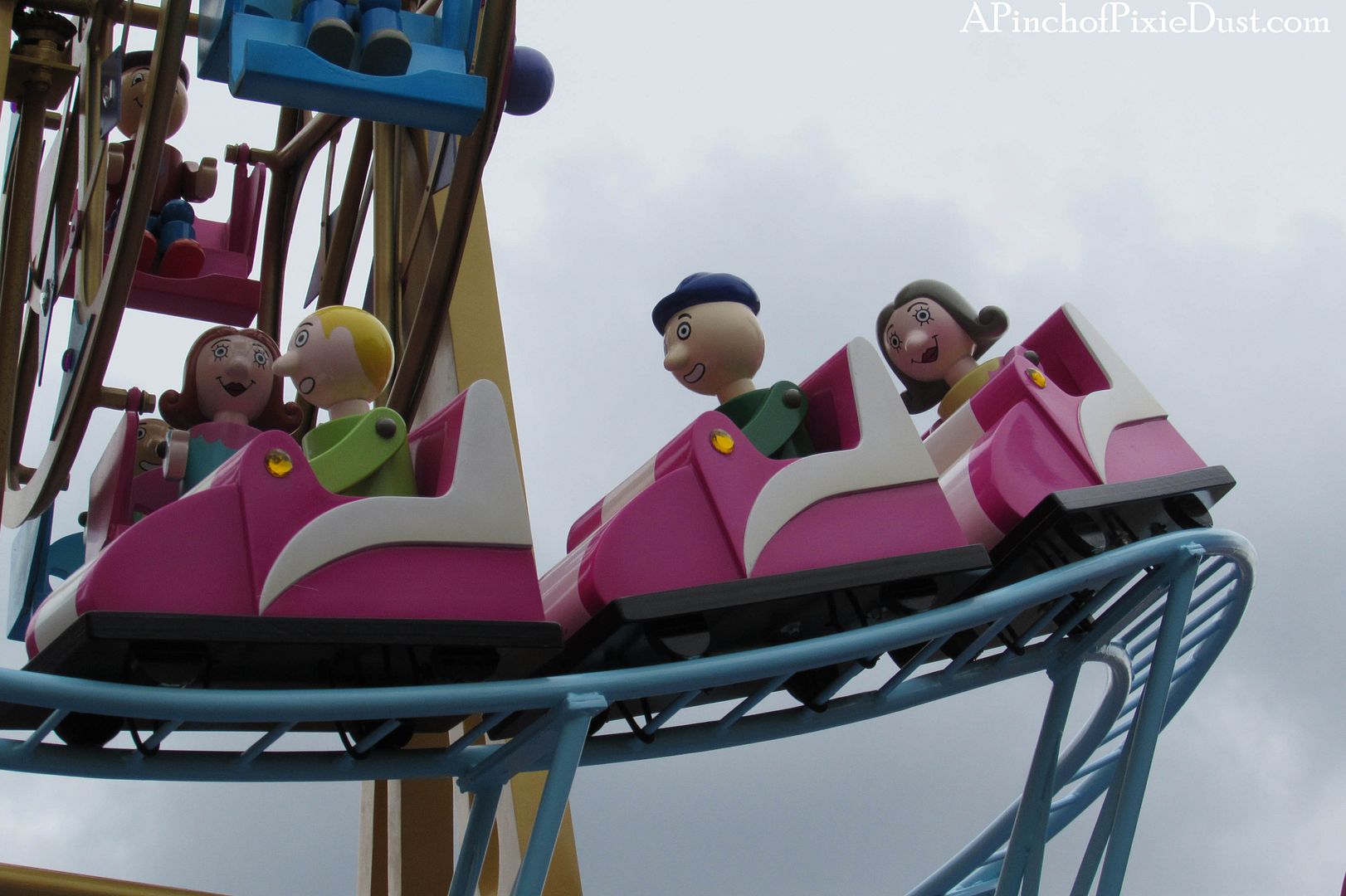 More float details - there are mini amusement park rides on Monstro's back.
Donald and Daisy are tucked in there too! And can you spot Timothy Mouse?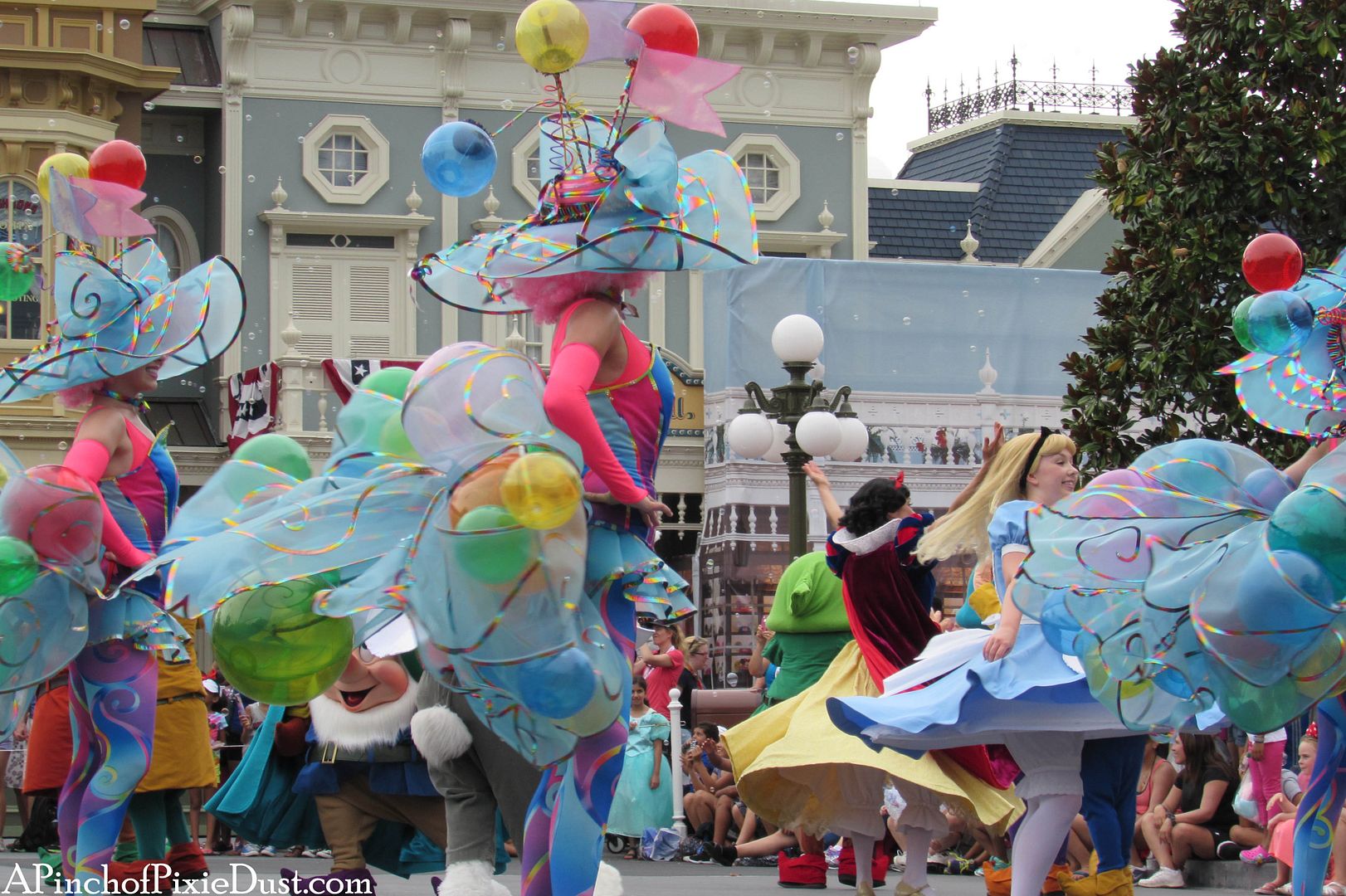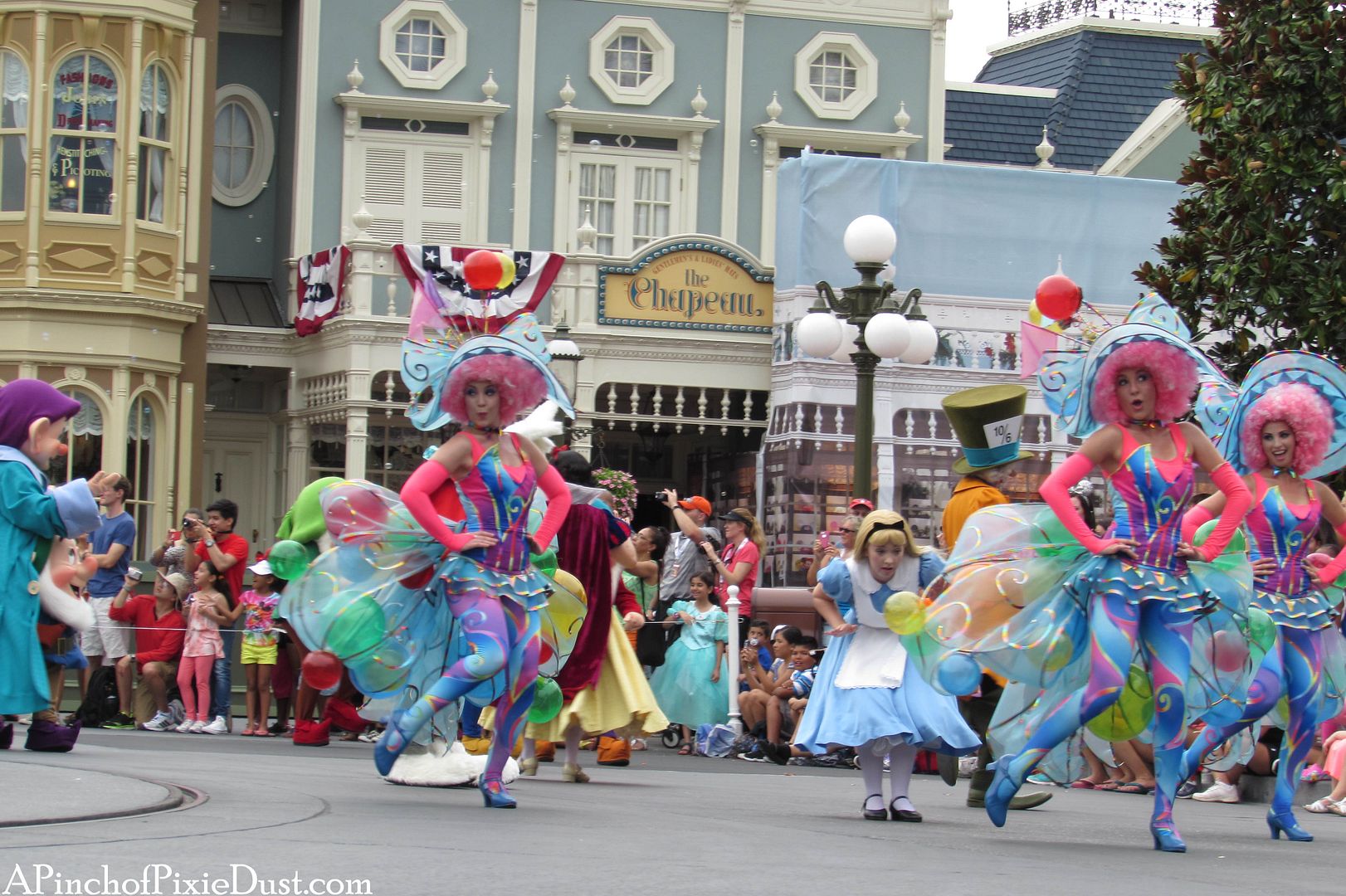 Confession: the balloon bottom clown girls are just a little too much for me. I'm sorry. Too much spandex.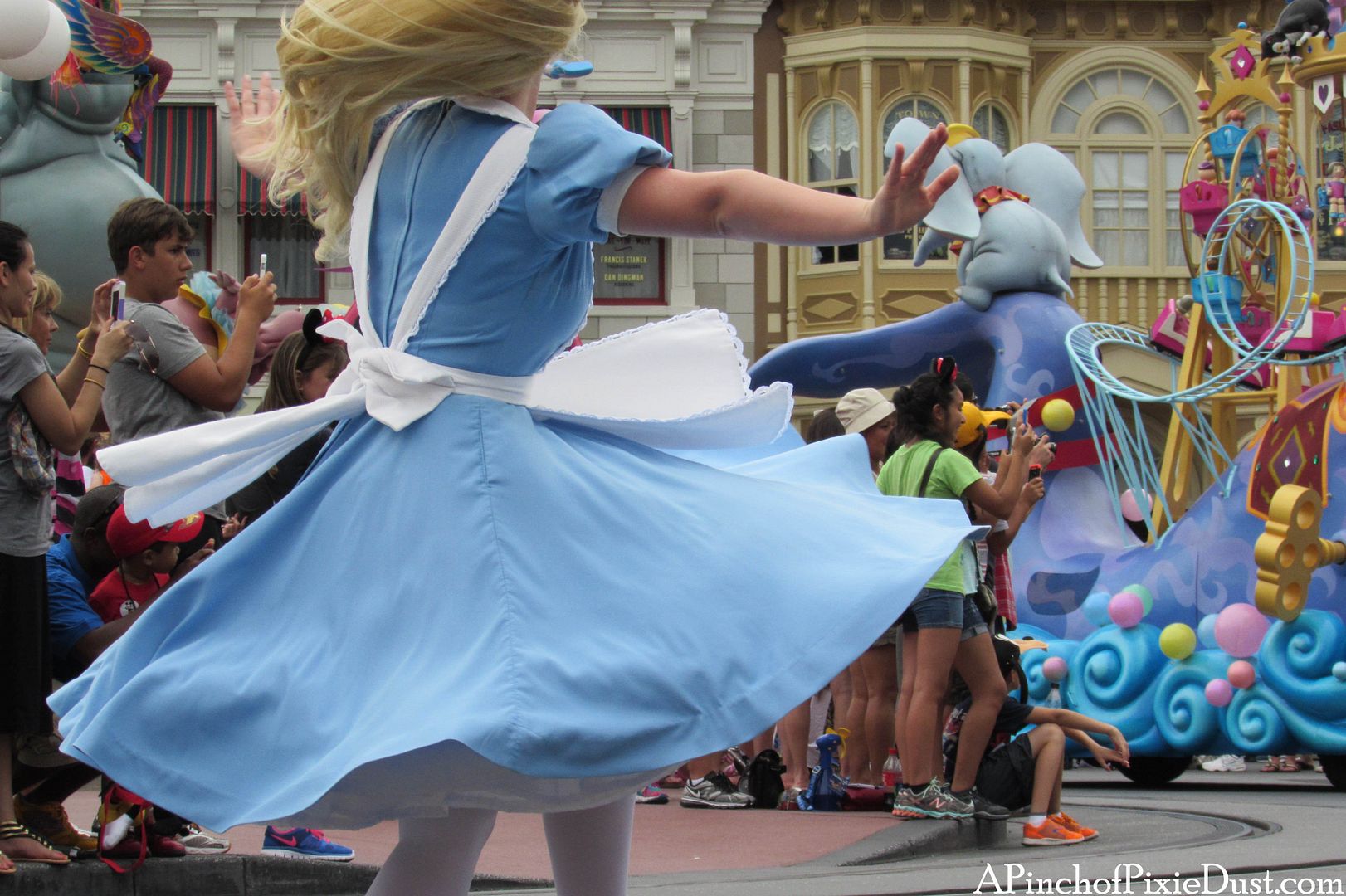 Alice just never stops spinning - she must be so dizzy by the end of the parade!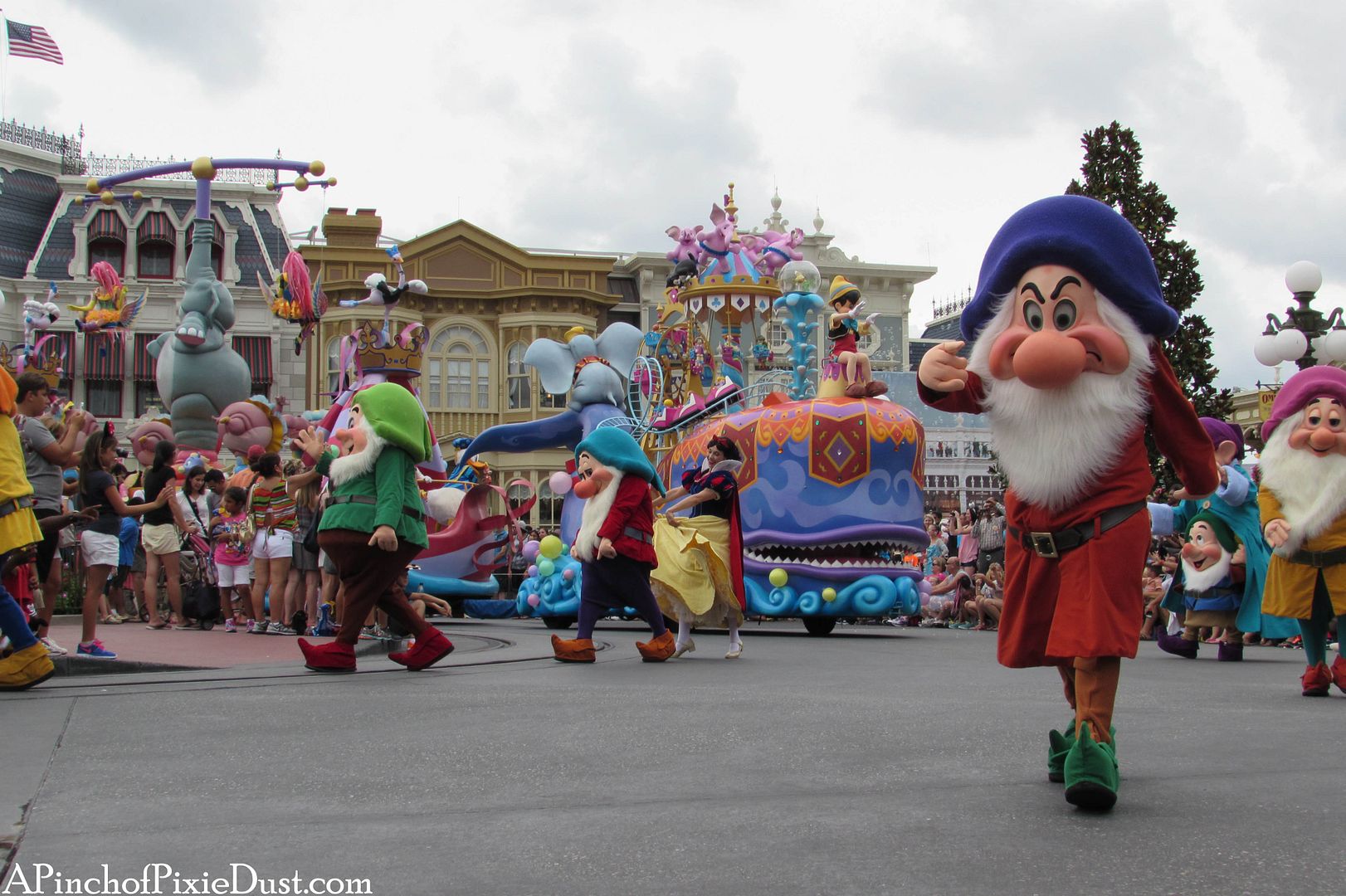 The seven dwarfs are marching nearby!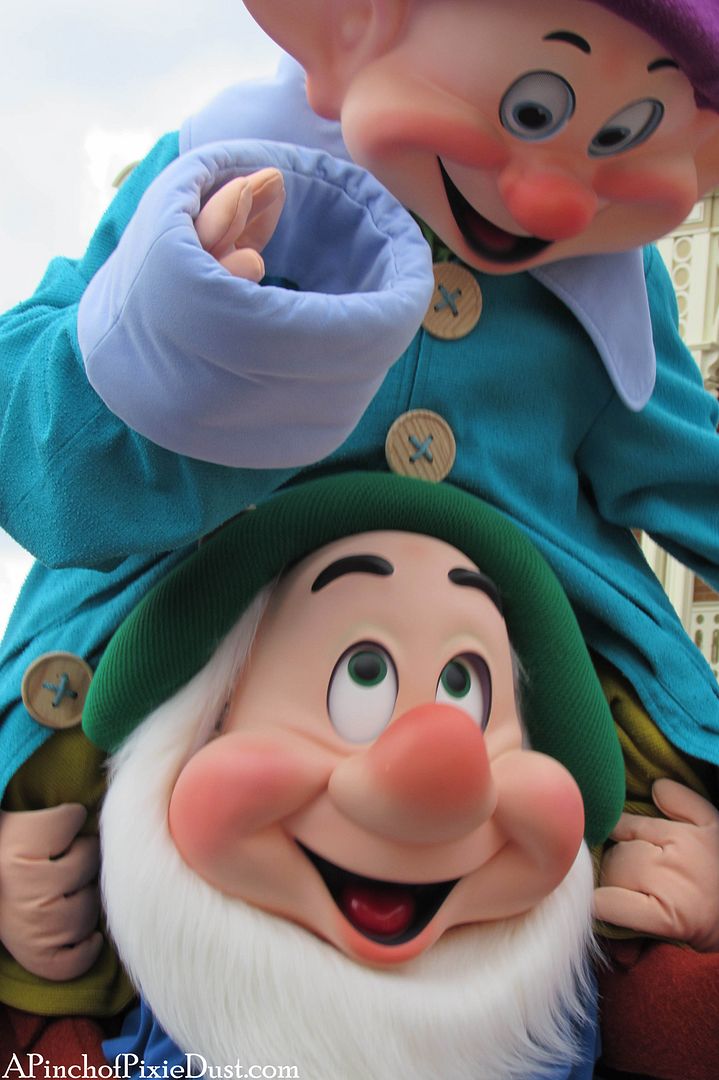 Snow is terrorizing Bashful...lol. The dancing Dopey costume is pretty awesome!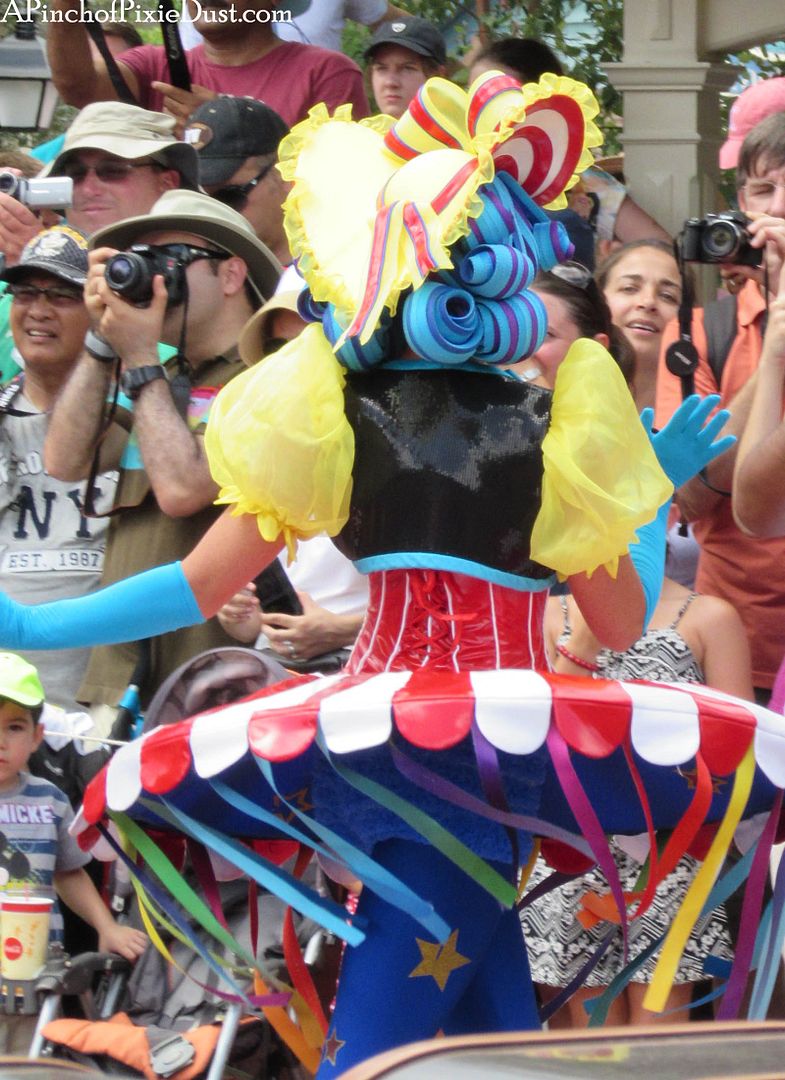 The last dancers of the parade! I love the spats. That blue hair is cah-razy! These girls are leading the way before the two main mice arrive...
There they are!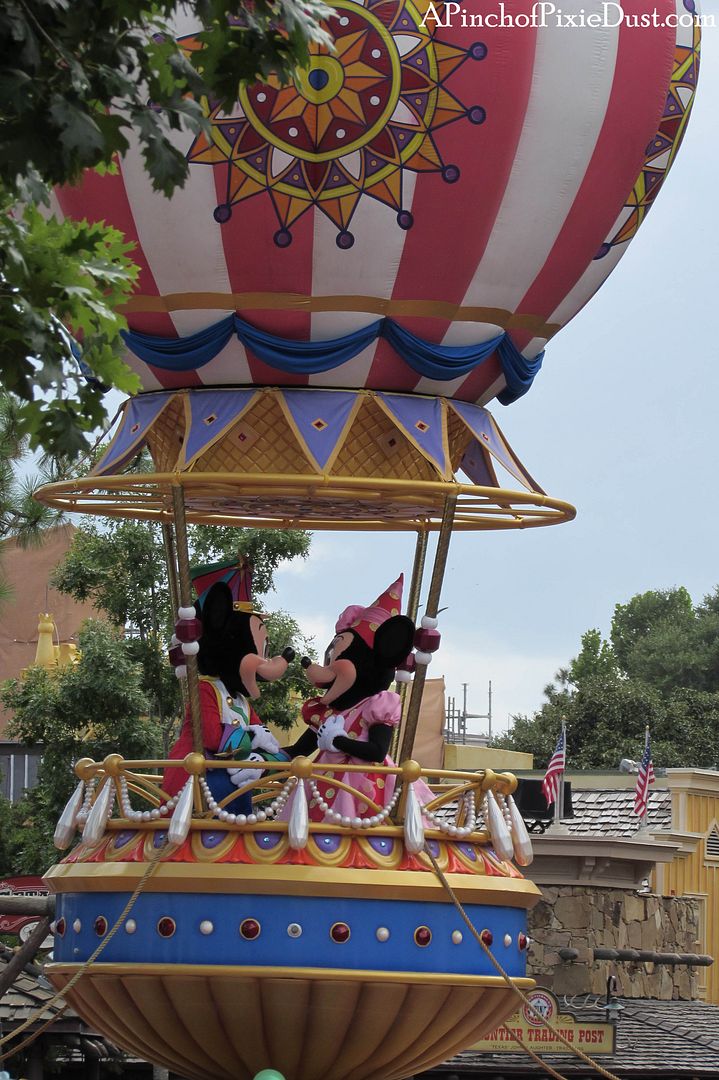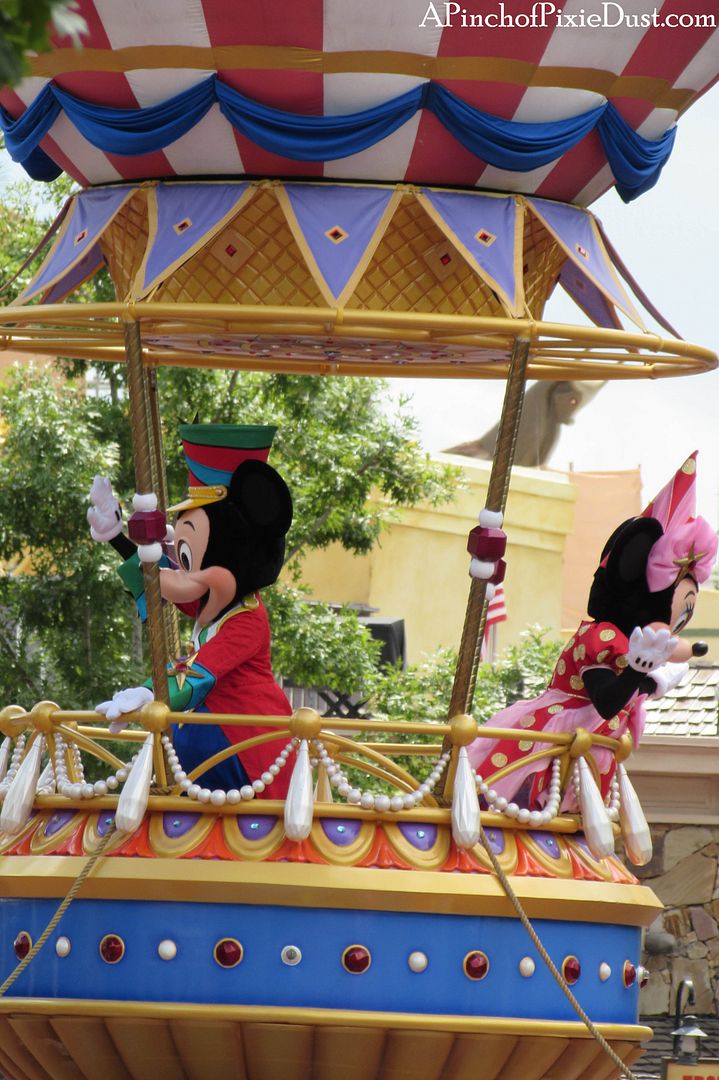 It's SO exciting when you first catch sight of the hot air balloon float - it looks so cool. :)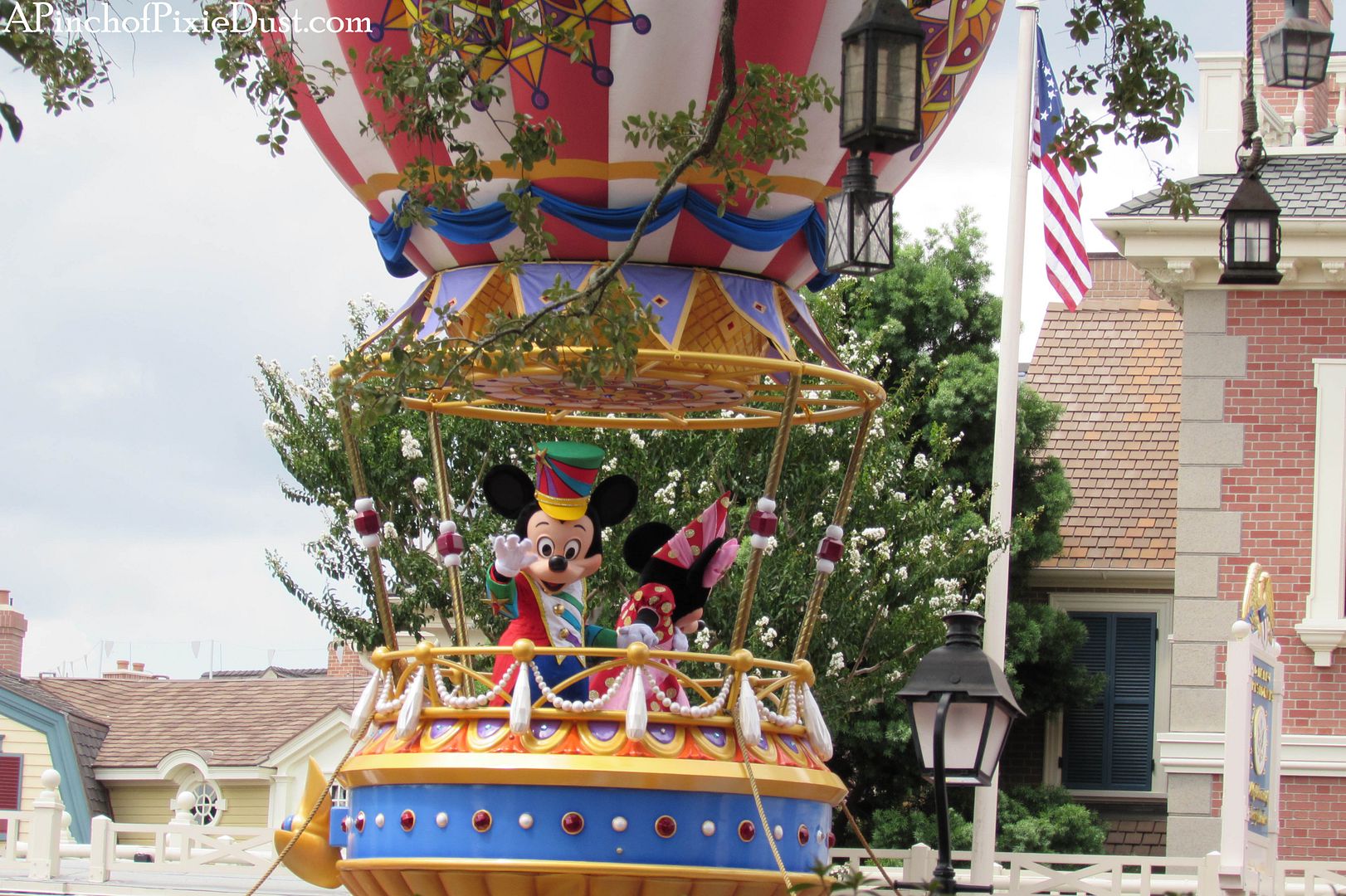 Who's the leader of the club that's made for you and me? Love the Mickey Mouse Club march remix from the parade!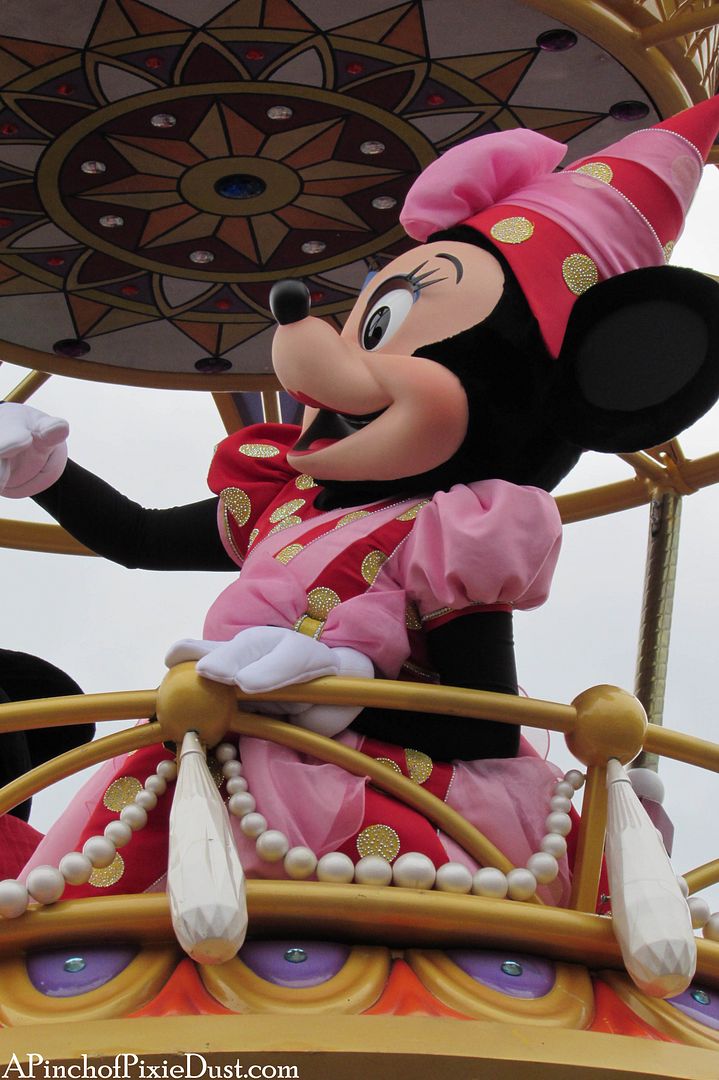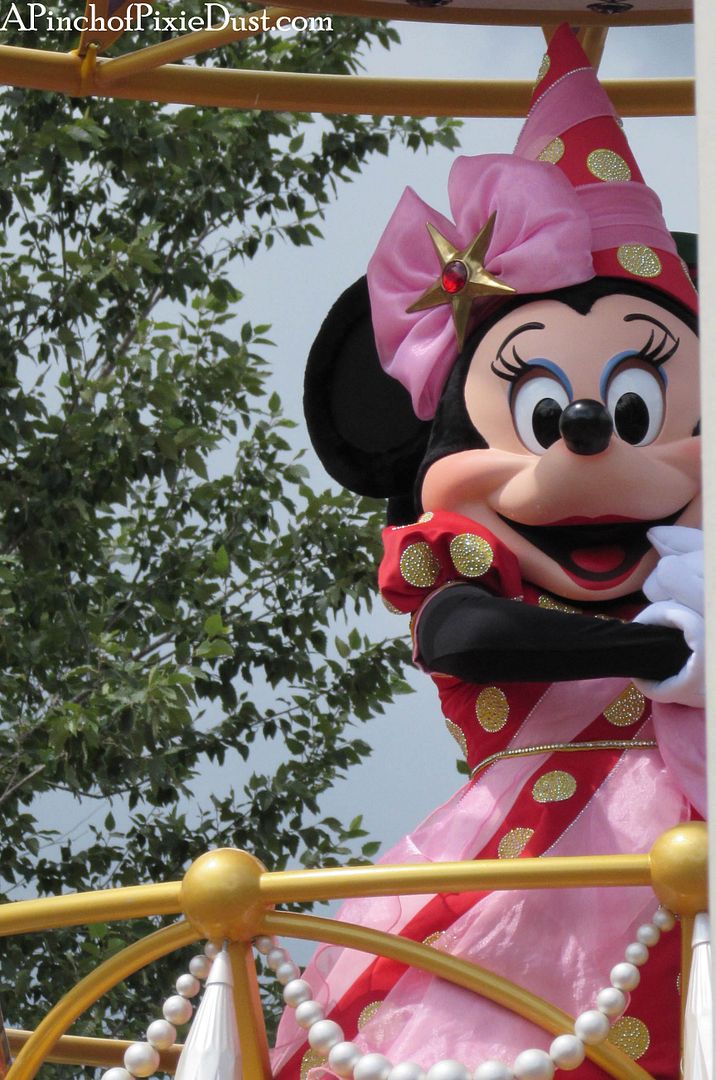 My girl Minnie looks fabulously stylish, as always. Sparkly golden polka dots. Graceful pink stripes. Princess hat. Love. It.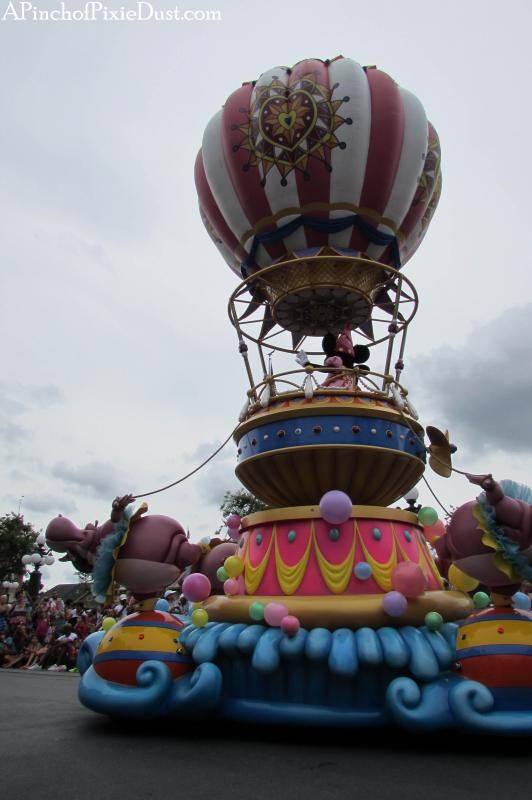 Ballerina hippos are holding the ropes below, but I think I love this float from afar even more than I love it up close...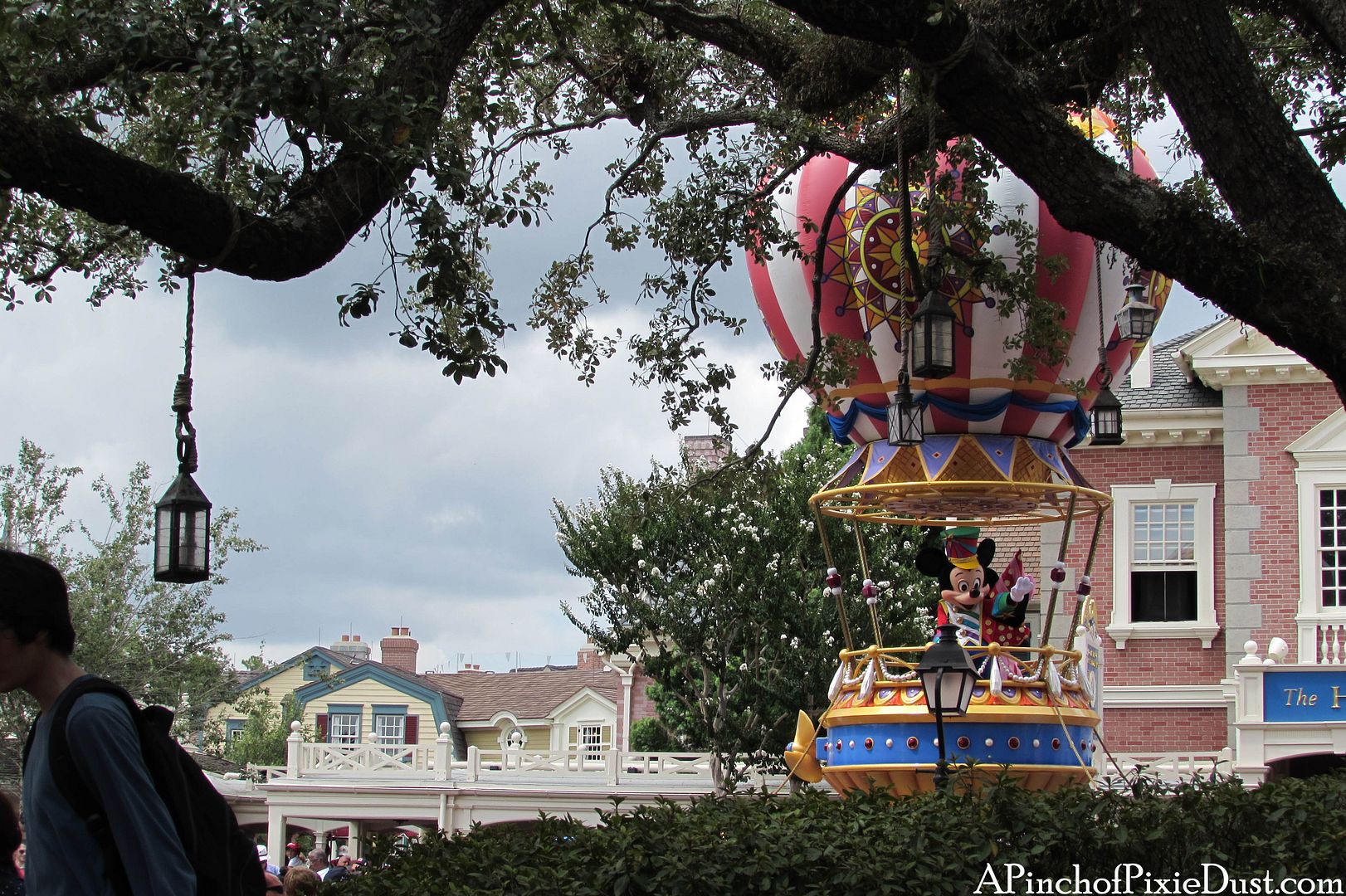 You can catch Mickey waving even if you don't have a curbside seat!
A charming finish to a fantastic new parade!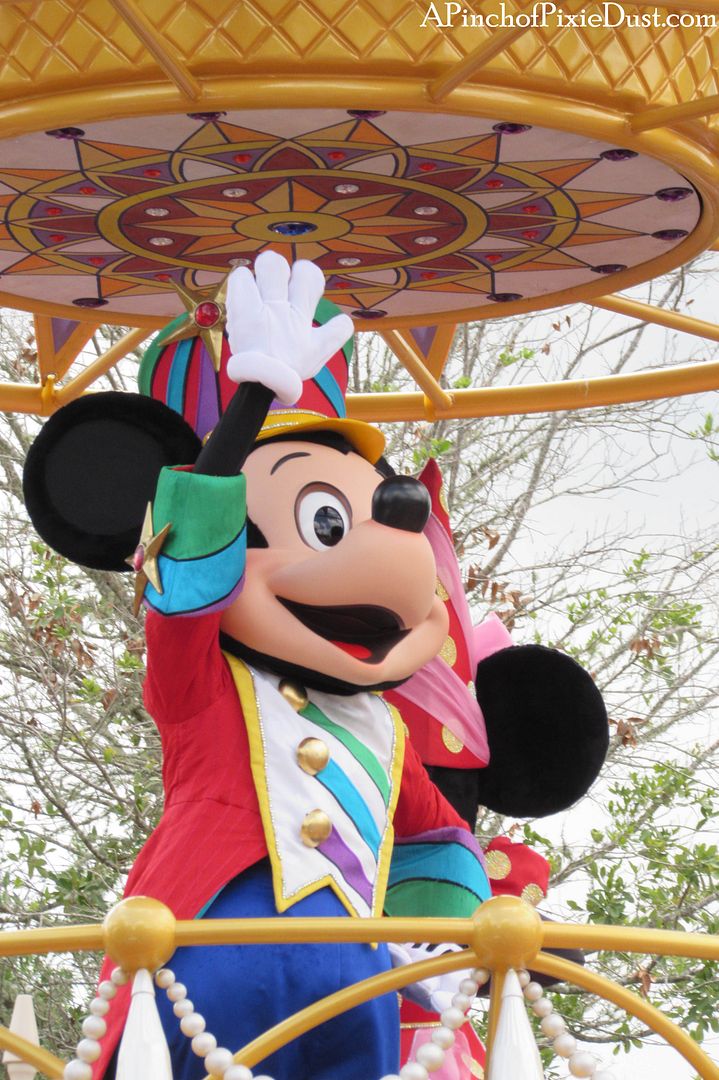 Catch up on the rest of the Festival of Fantasy posts here: