Get yourself a cup of coffee, my friends, because today we're talking caffeine at Walt Disney World for the Kill Refurb Marry blog hop! If you could make some changes in the Disney coffee and cafe scene, what would your picks be? I love a good coffee shop, so this is going to be fun...and difficult...
KILL: CONTEMPO GROUNDS
I always have such a hard time with the "kill" choice! There is no antagonism between the Contemporary Resort's ground floor coffee counter and I - they do have rather nice coffee. But I don't like that it's so open and exposed. You don't want to sit and linger here. And half the time it seems to be closed. So let's kill the counter and replace this with a proper, cozy shop. Mama Snob thinks they should build a giant coffee cup in the lobby to house it. Now that'd be funky.
REFURB: WRITER'S STOP
I have always adored the Writer's Stop, and if those charming windowsill counter and stools were still there, it might've made it to the Marry category. Alas. Now there's an unutterably boring condiment bar occupying that spot.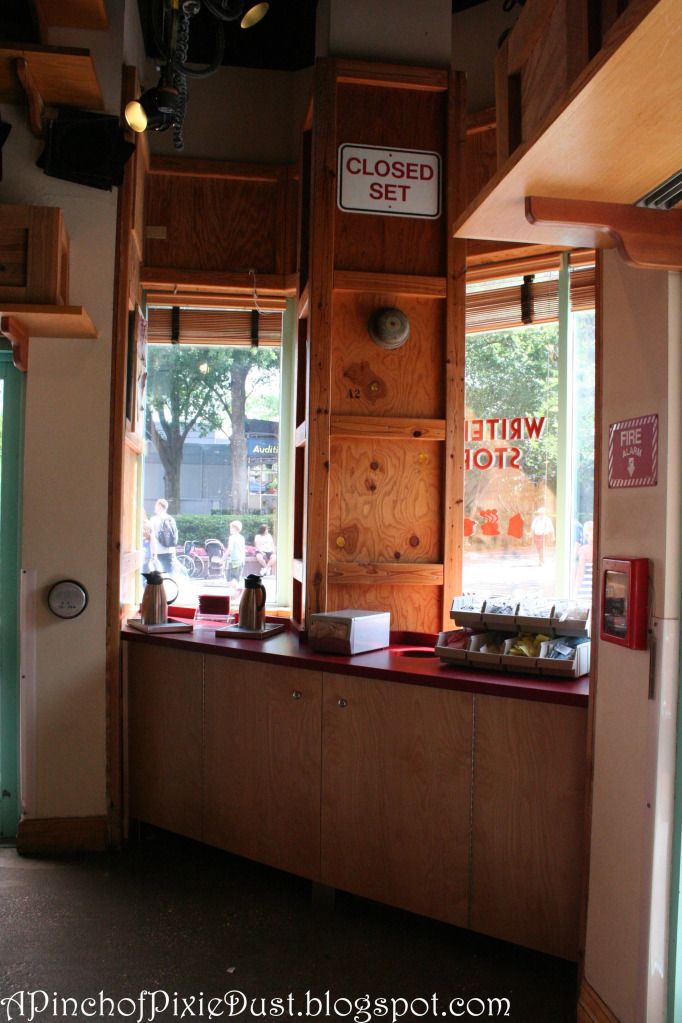 Every time I walk in Writer's Stop I give it a dirty look. What if they moved the counter and the registers to the other side of the space and gave us a whole wall of window seating?? Yes, please!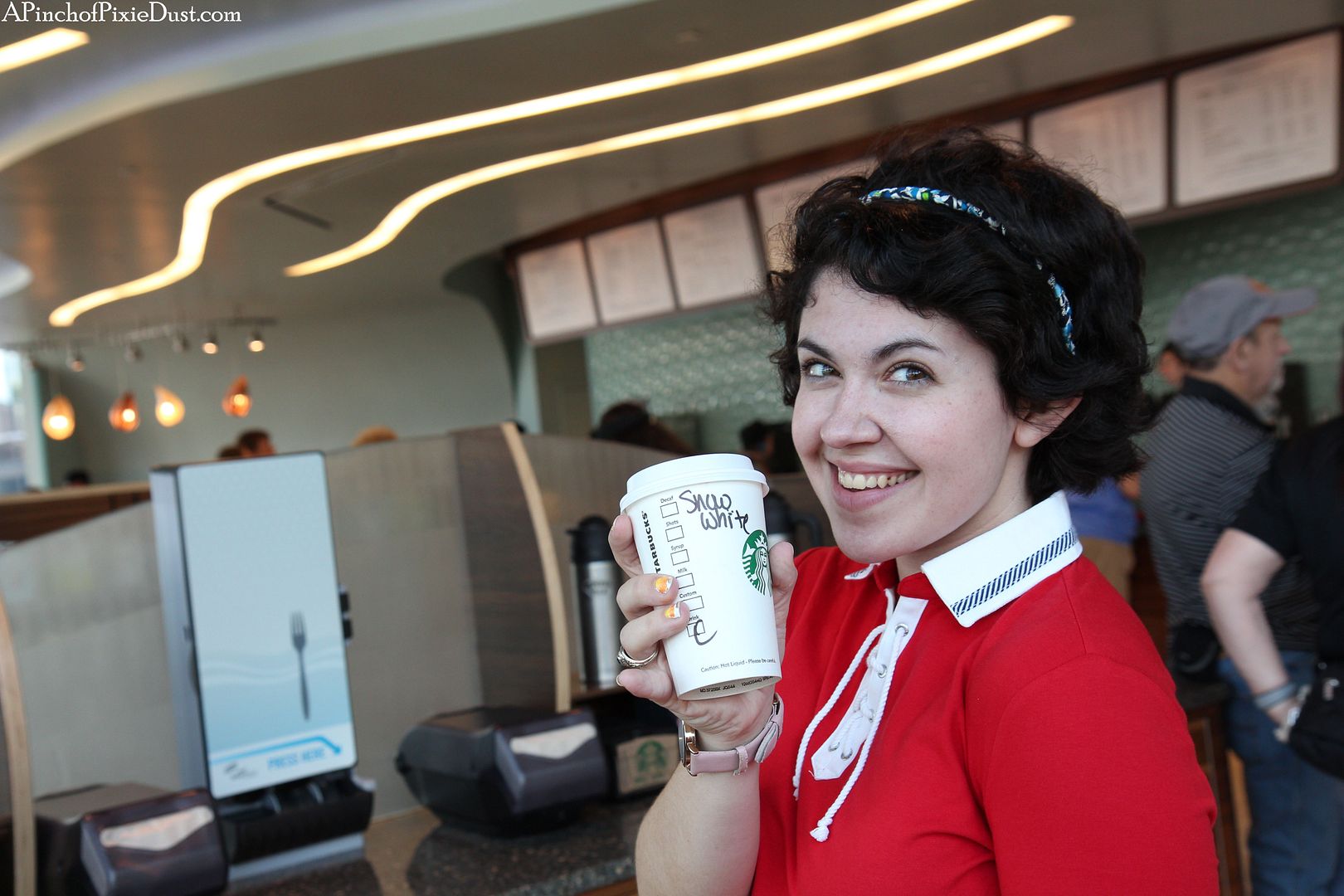 Before we get to the last pick, I have to mention the Starbucks spots at Disney - they have really grown on me. The total lack of seating at Fountainview and the Main Street Bakery still baffles and frustrates me, but I do love getting coffee with character. "Caramel Macchiato for Snow White!"
The Starbucks at Downtown Disney does have an absolutely fantastic seating area with enormous windows, and I'm very tempted to marry it...but...there's one other Disney coffee experience I love even better...
MARRY: CLUB LEVEL COFFEE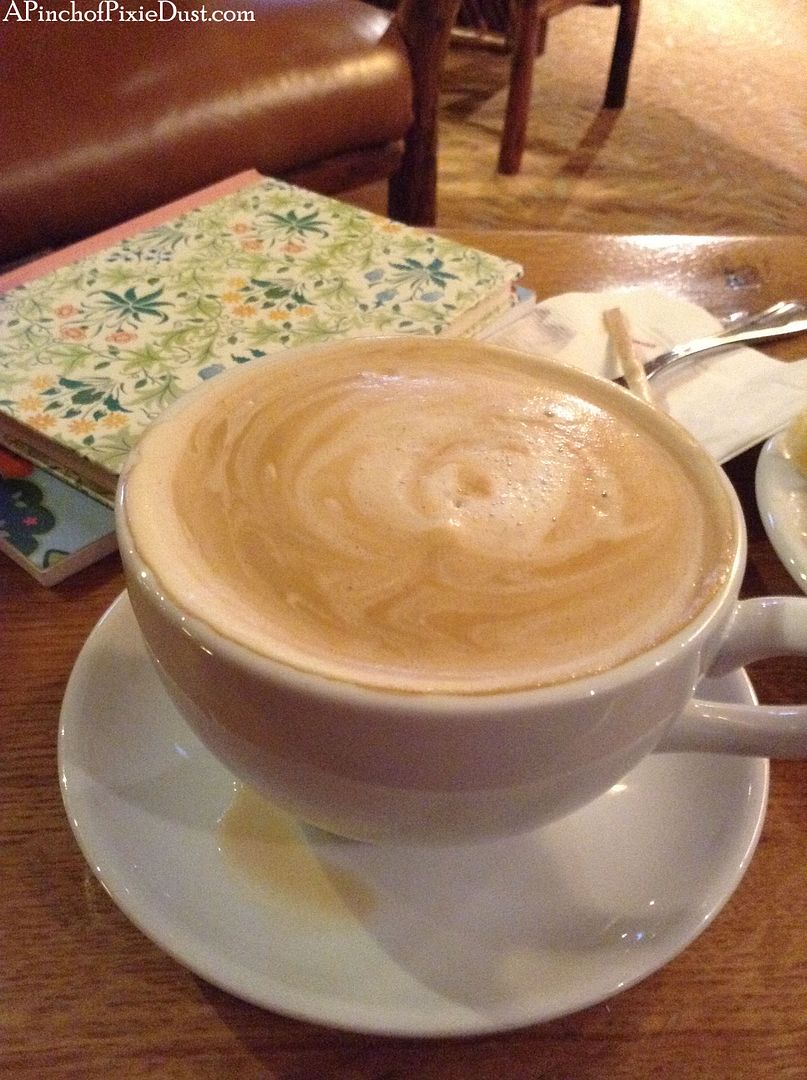 There are so many lovely things about staying
club level
at the deluxe Disney resorts, but at the top of my list are the endless cappuccinos available in the lounge. The big round mugs at the
Old Faithful Club
are my favorite.
You get to make it yourself exactly to your liking at the machine, and there's always a selection of syrups to add some flavor. My brothers like to skip the coffee and make a chococcino with steamed milk and a hot chocolate packet. And you can't beat the surroundings. Sipping my
Royal Palm Club coffee
while gazing out over the Grand Floridian lobby is pretty much perfection!
I've just realized my coffee shop choices have been based more on the aesthetics than the coffee. Whoops! But then I'd say a snug corner to sit in is a vital part of the coffee stop experience. :)