It's Throwback Thursday, everybody, and you know what that means...
I'm throwing it back to our spring 2013 trip to
France and England
. When the "Emma in Europe" trip report
last left off
, we had just finished a day exploring the gorgeous university city of Cambridge in the swirling snow.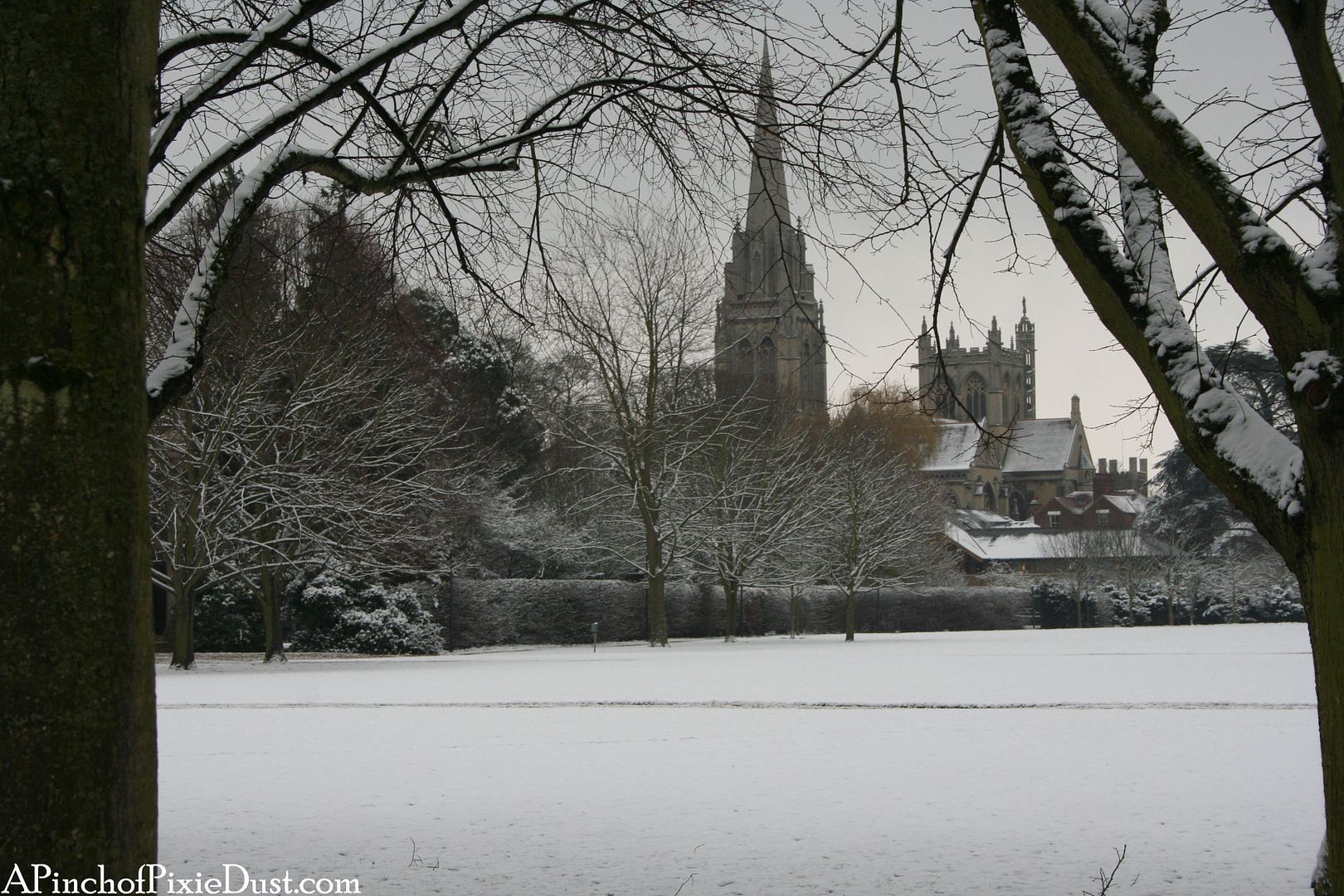 Our hotel for the night was one of the colleges! Our visit took place during a student break, so we were able to book a room at Downing College.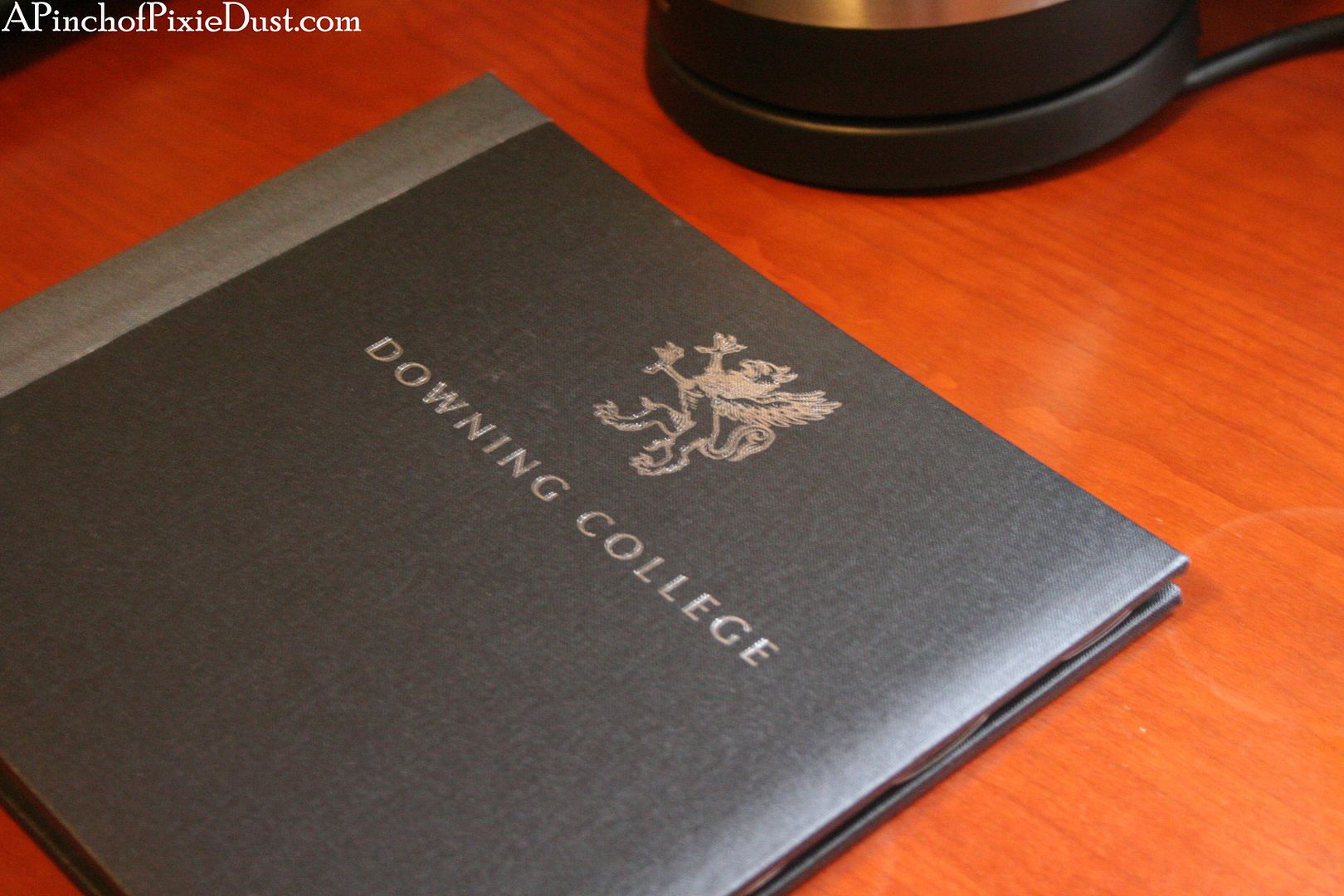 Definitely cooler than any hotel - you felt very much a part of Cambridge, if only for the weekend. :) The room was clean and pristine like a normal hotel room, but it is normally student accommodation - it does have a really nice private bathroom attached (I wish my dorm room in college had been that swanky!).
Here's a quick video tour - I was speculating whether or not there was normally a student staying in our room during classes because what would they have done with all their things? Someone posted a comment with the answer - the students do have to clear everything away for the break. With all the posters and decorations I had up in my dorm room during college, that would've been a challenge!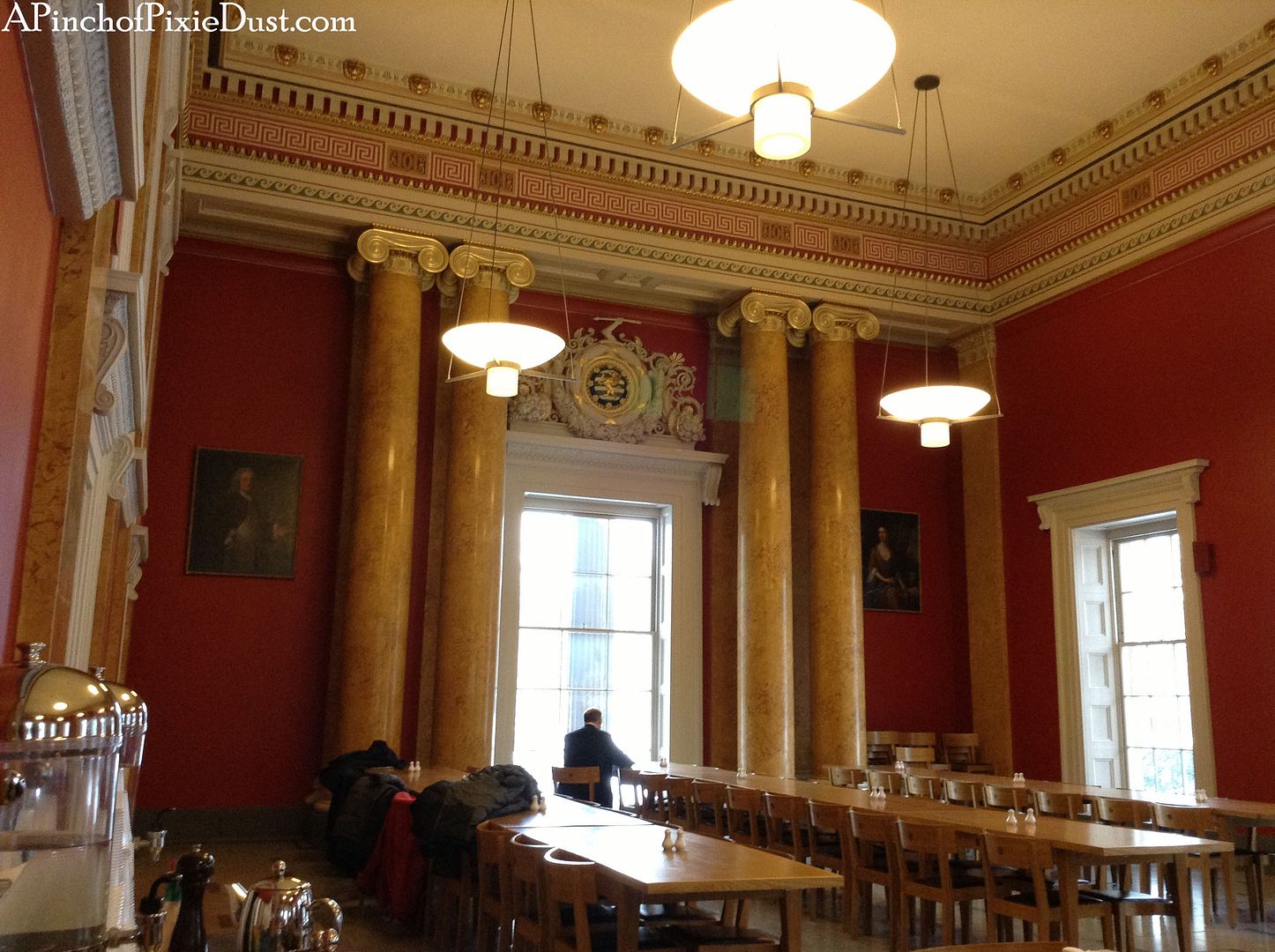 My favorite part of the stay was not the room but the breakfast! It was included and served in Downing College's stunning formal dining hall.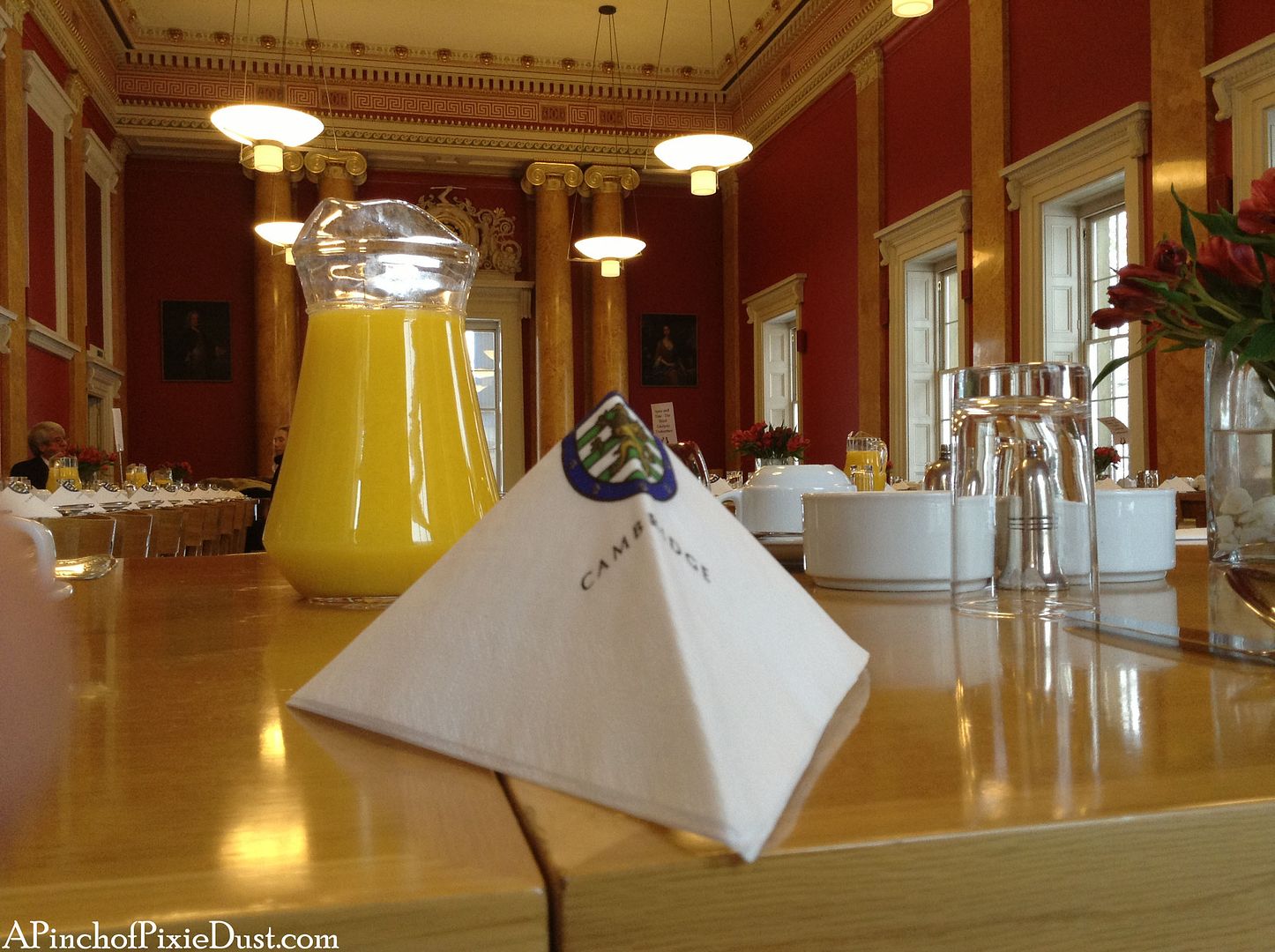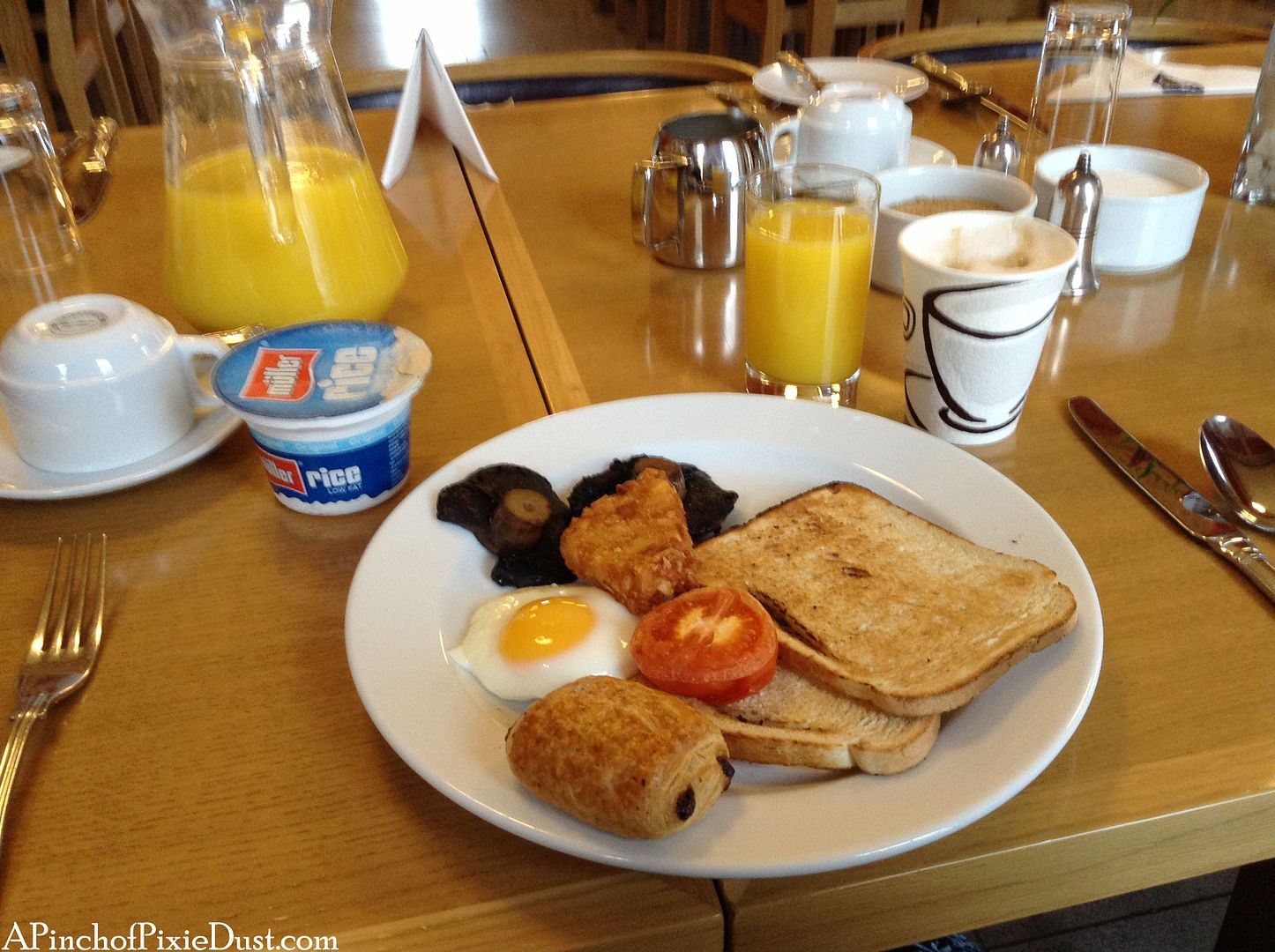 There was a buffet line with toast and eggs, fried tomatoes and mushrooms (why can't those be an American breakfast staple?), yogurt and rice pudding. They brought coffee and a carafe of orange juice to your table.
Breakfast video!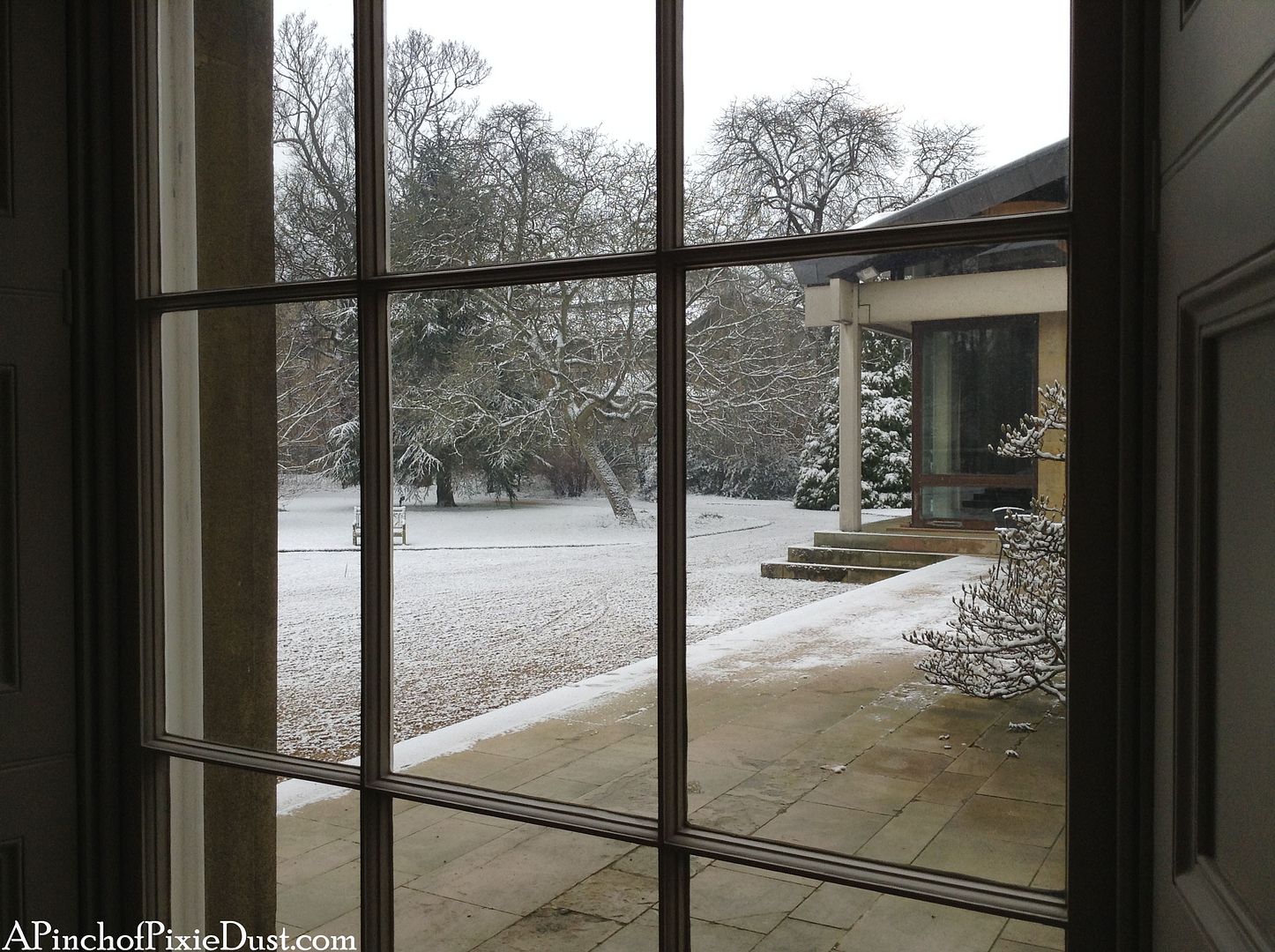 Already a dusting of white outside the windows - we hadn't seen the last of the snow!
But inside the dining hall it was perfectly lovely.
I wish I could have my coffee in these surroundings every morning!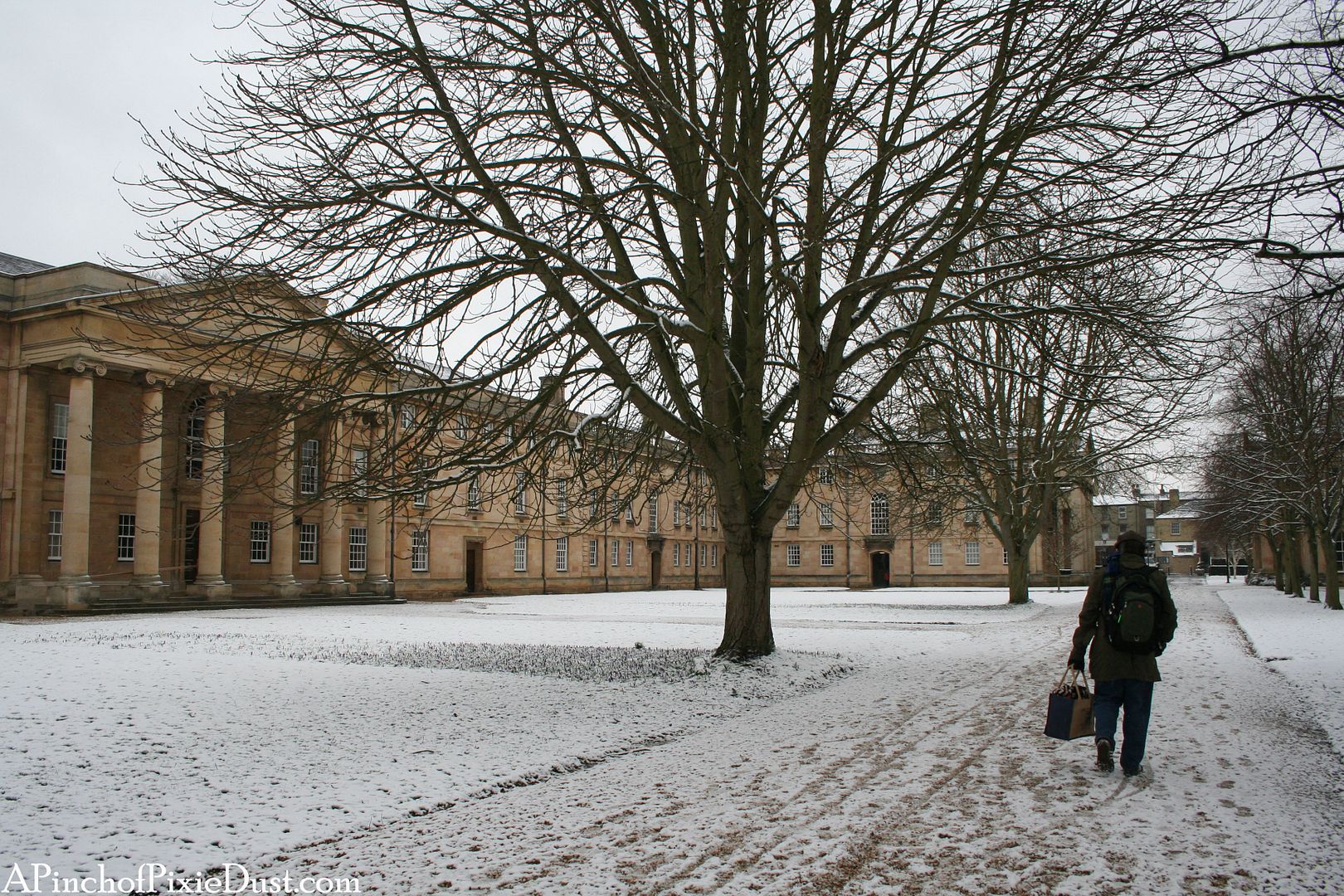 We couldn't linger too long as we wanted to explore some more of the colleges before we caught our train back to London! We stored our cases in the Porter's Lodge and went out for a walk...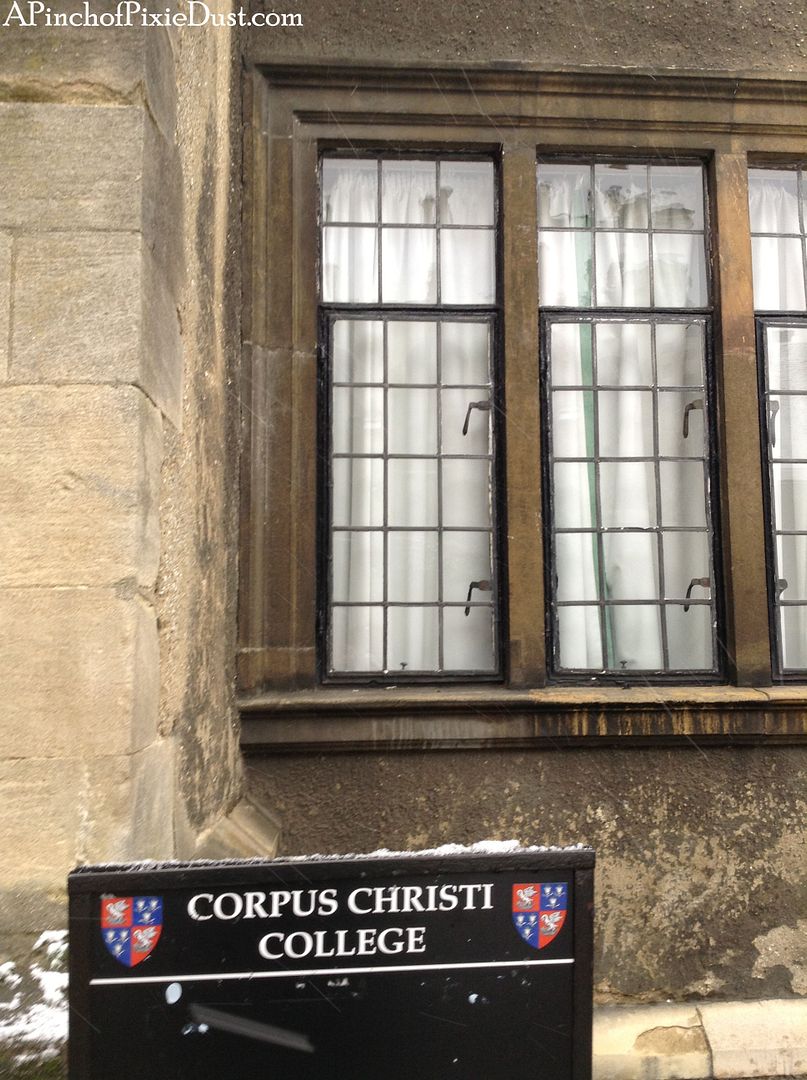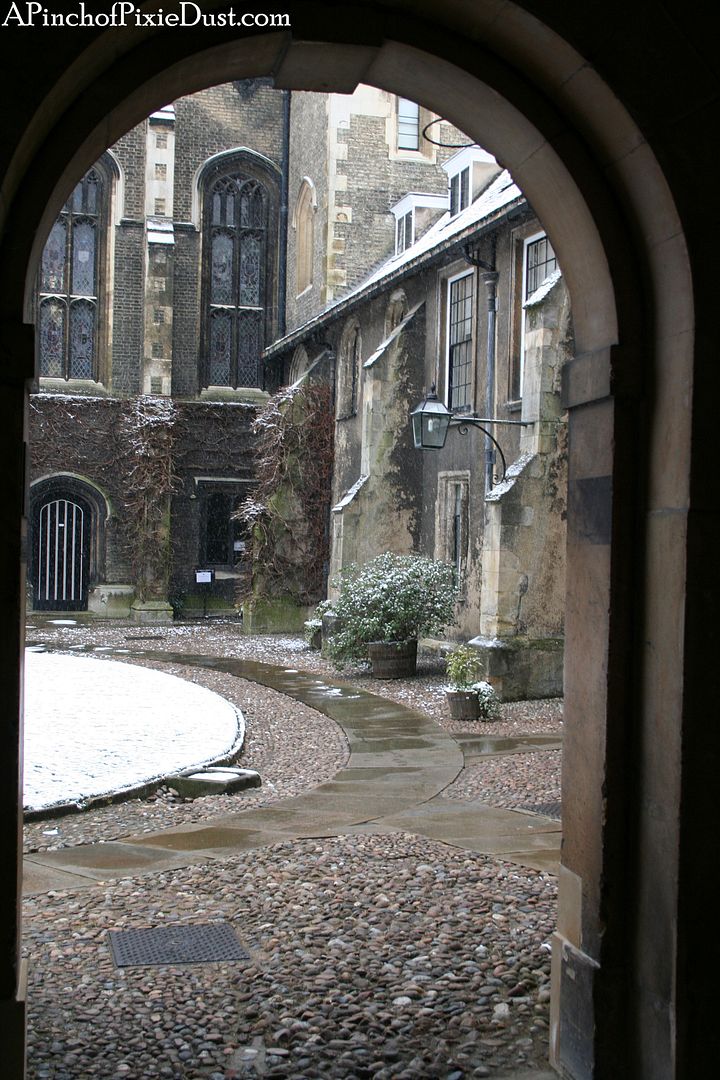 Corpus Christi was our first stop!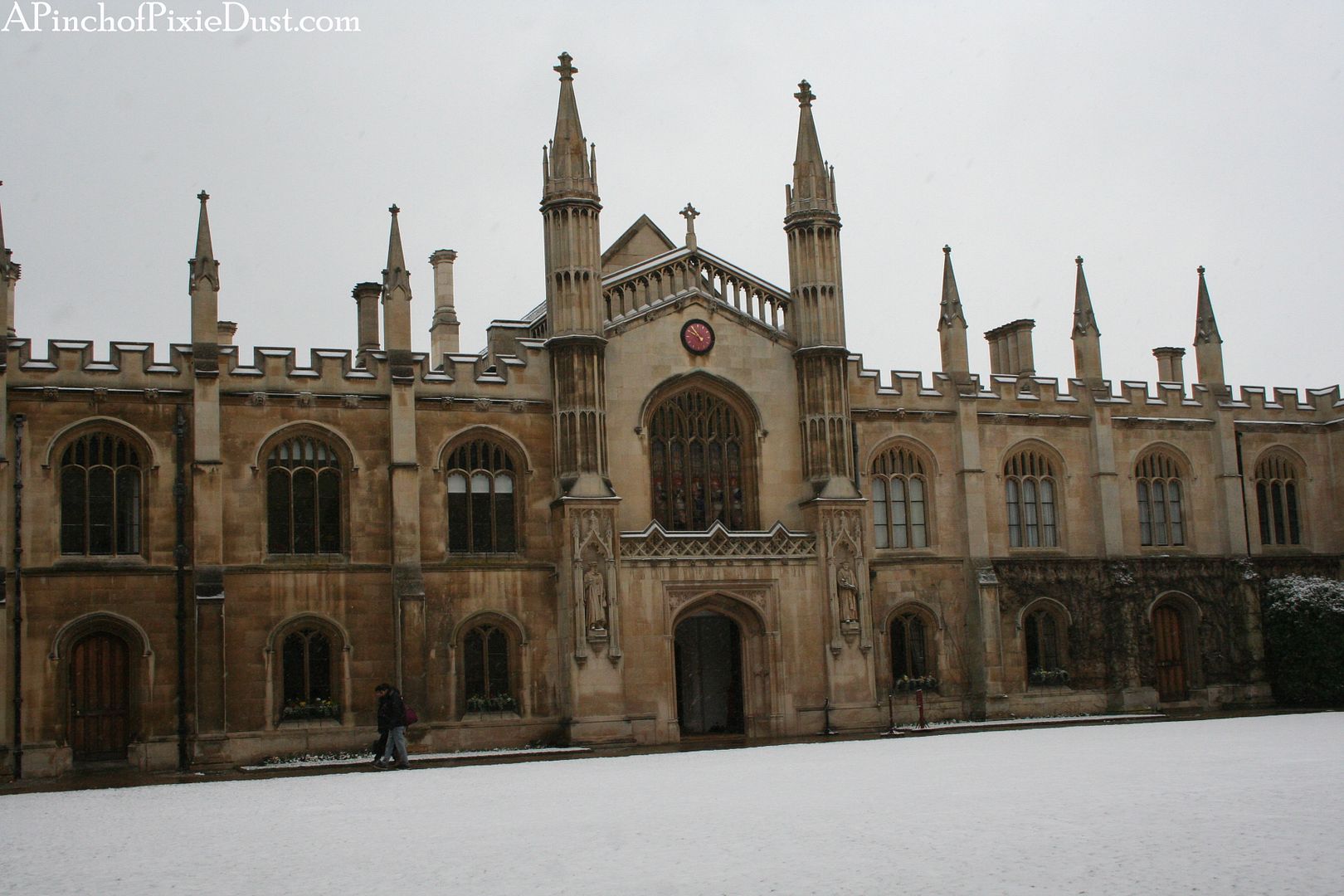 Christopher Marlowe studied here.
There were plenty of new spring colors out, but they were dusted in snow!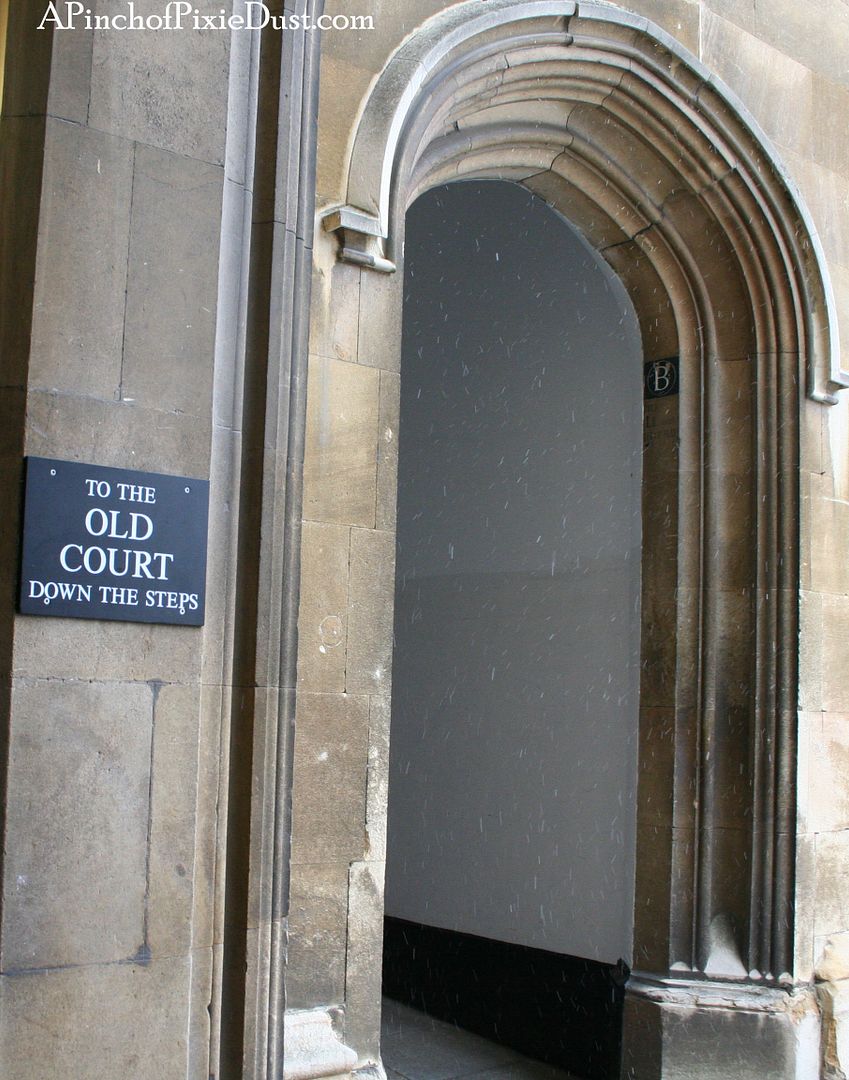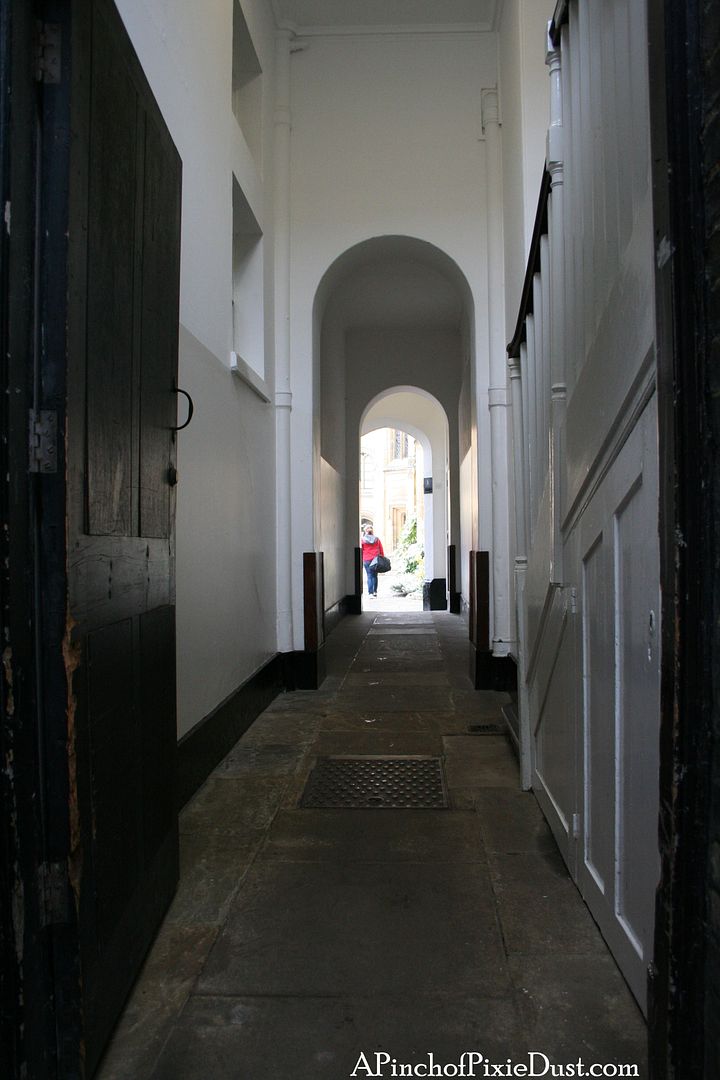 Walking through to look at the Old Court...
This was built in the 1350's and is the oldest continually inhabited courtyard in the country.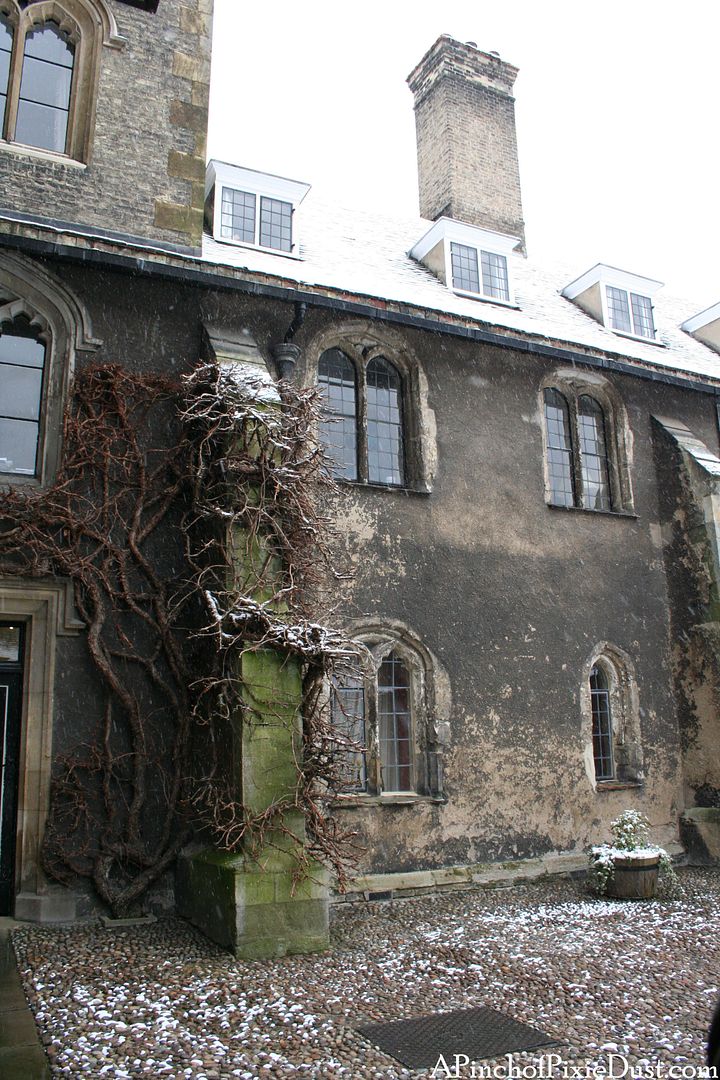 Those red berries...
...just gorgeous!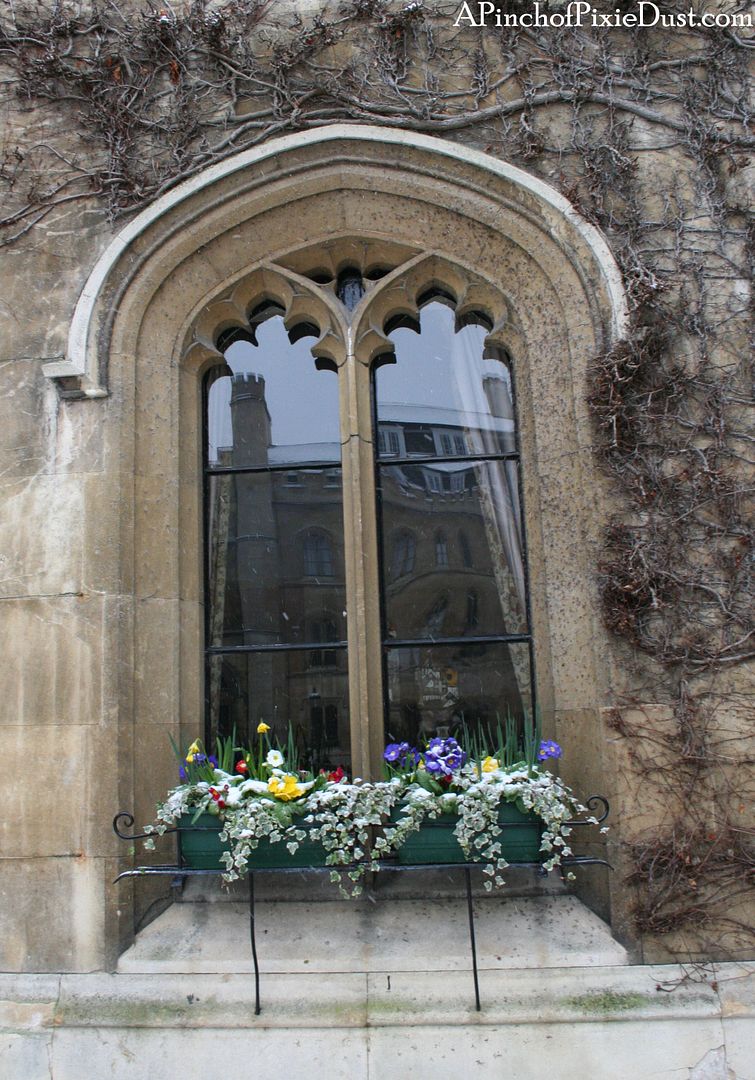 There were so many pretty vignettes - I couldn't stop snapping pictures!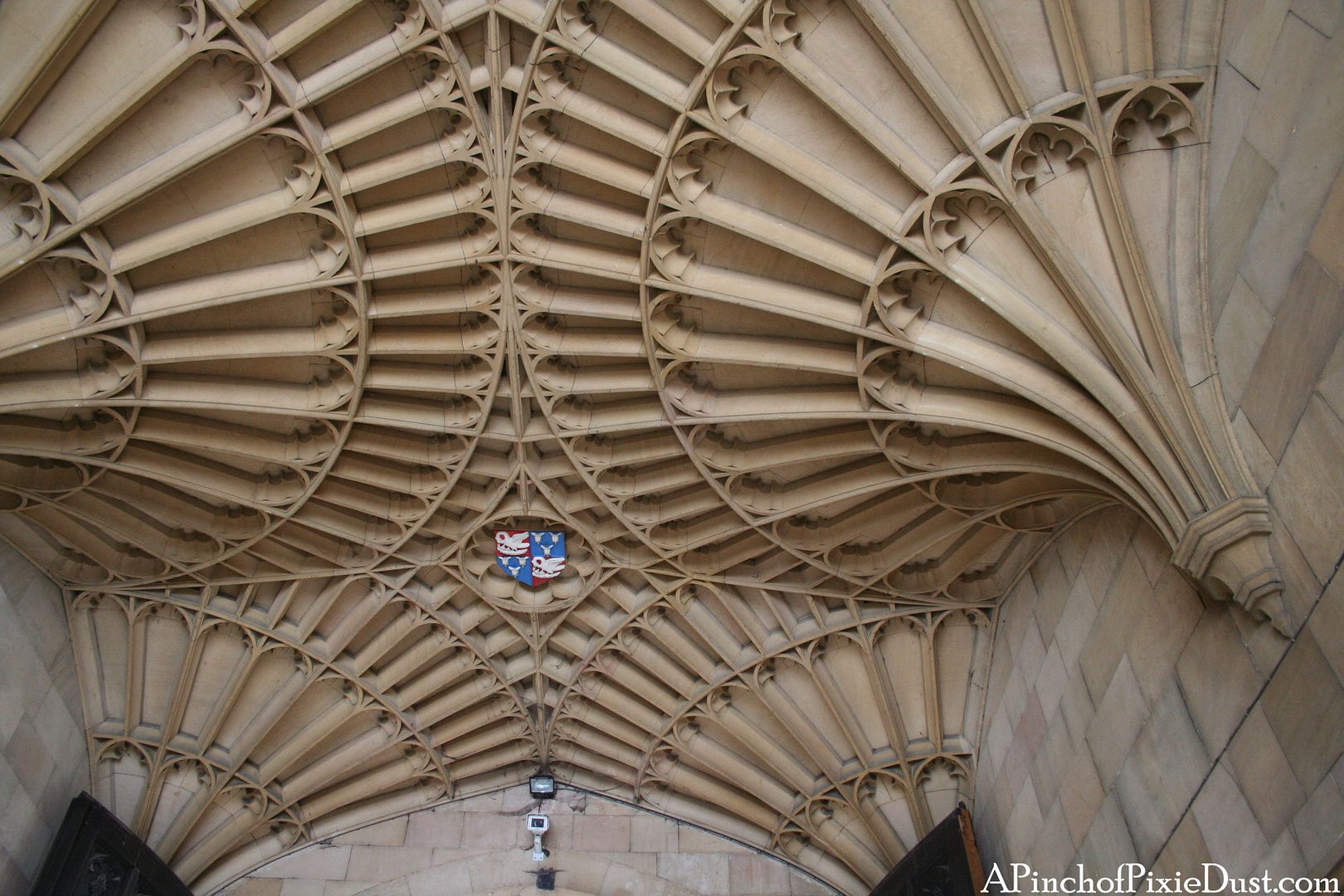 Stunning ceiling near the chapel.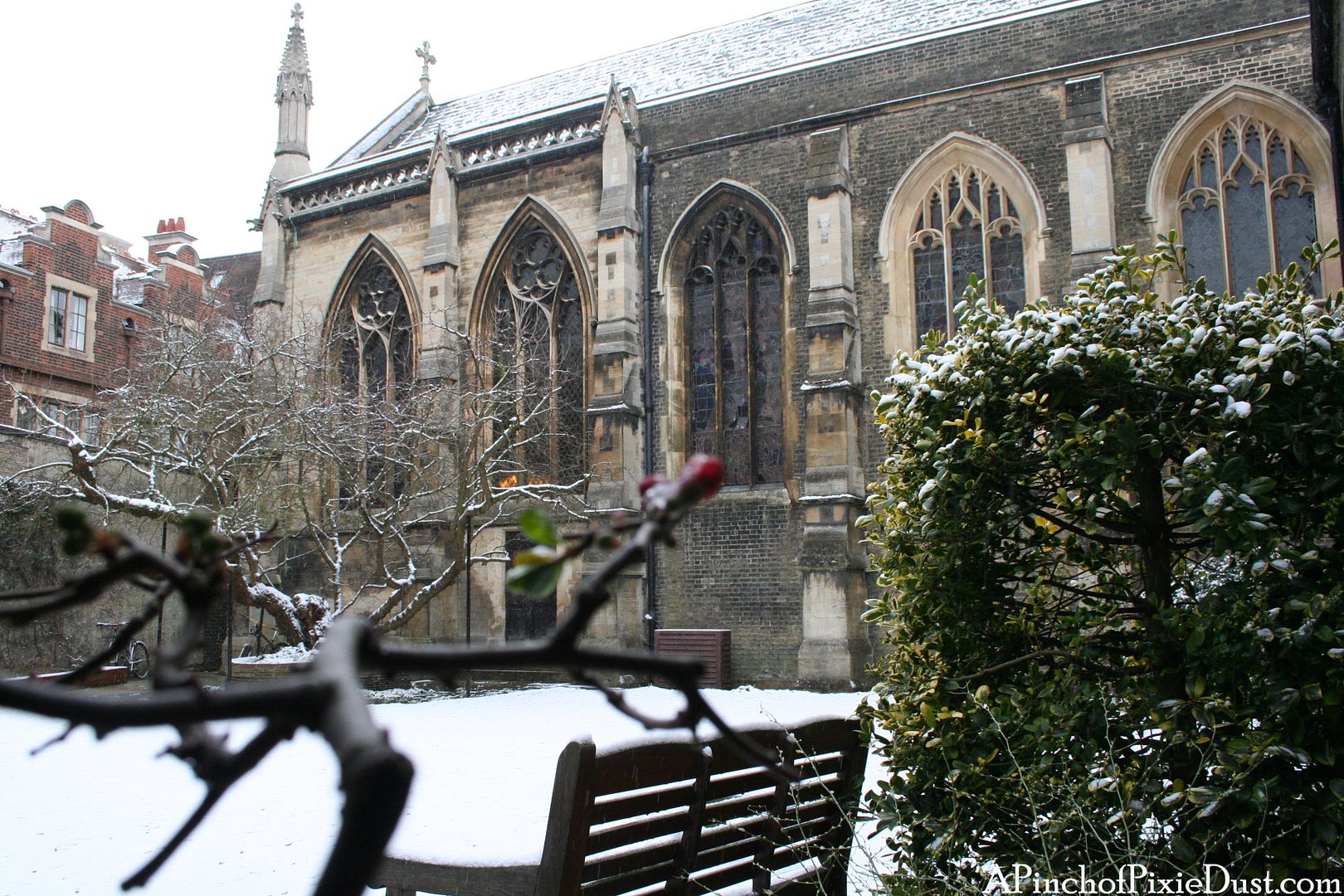 It was Sunday morning, and everywhere we went bells were ringing, and families and students and couples were heading to the college chapels for church!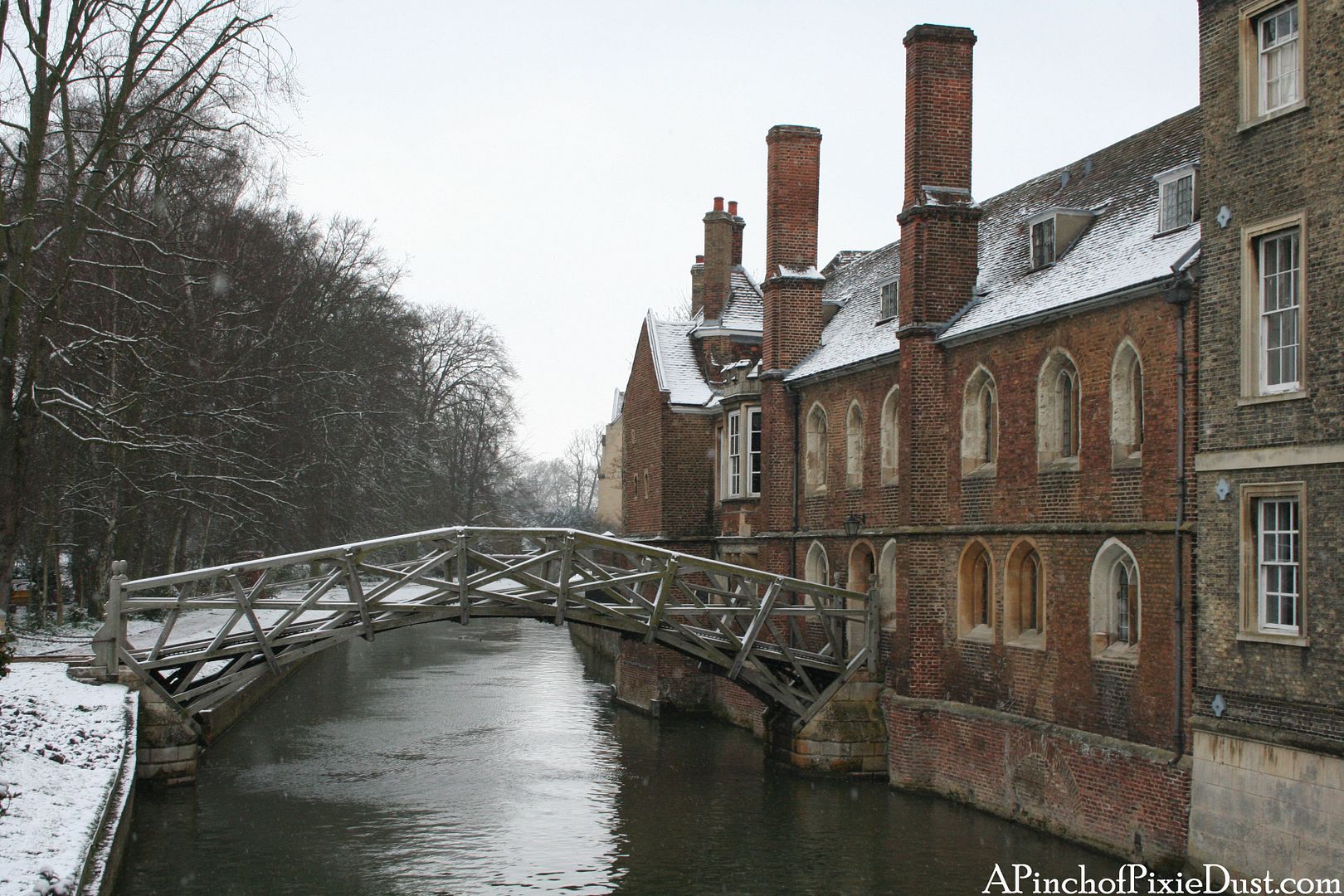 We didn't go into Queen's College, but we did walk by the mathematical bridge. It looks curved, but it's actually constructed of only straight pieces.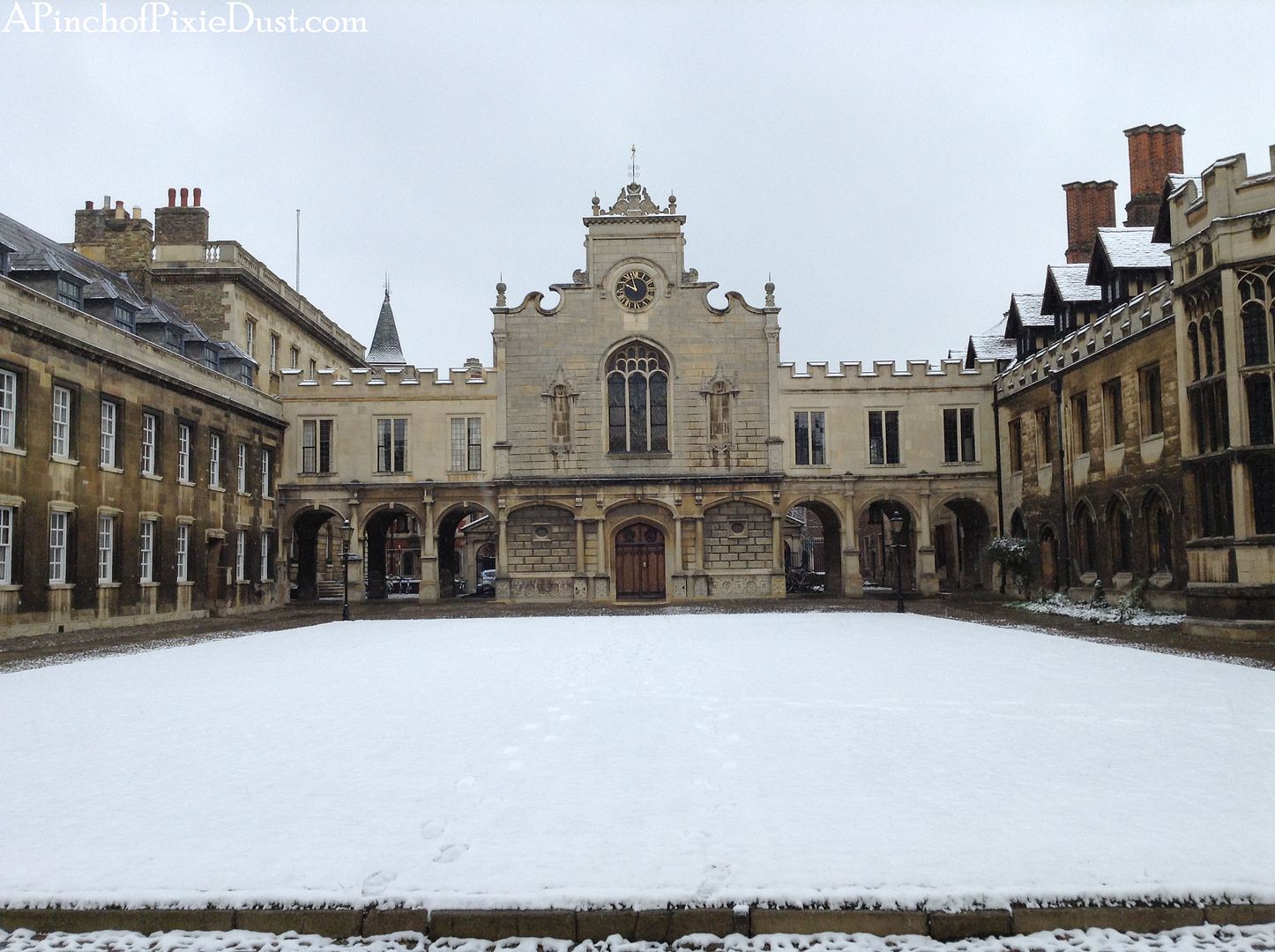 We were passing by Pembroke College on our own way to Mass at the Catholic Chaplaincy and decided we had time for a stroll round...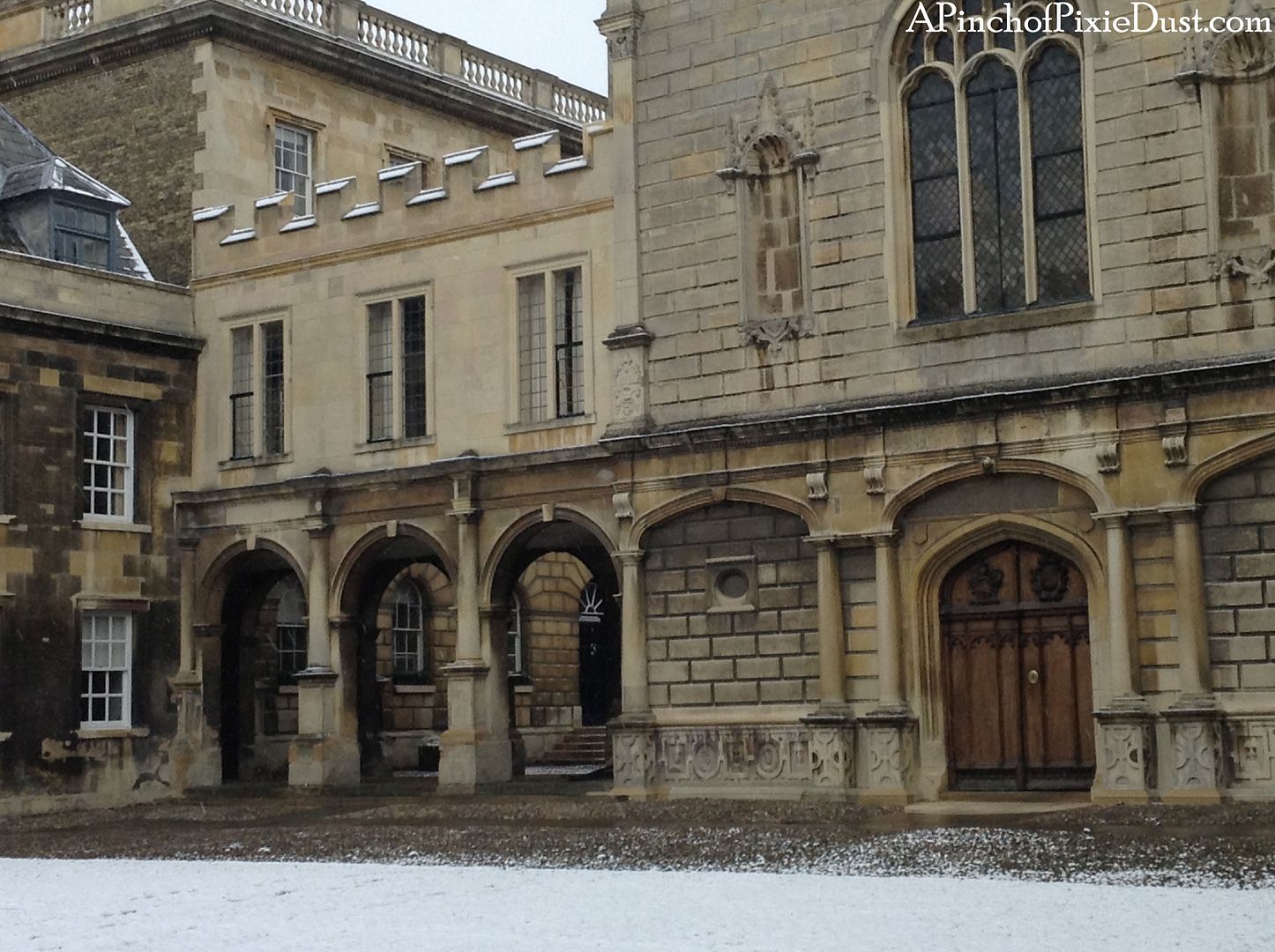 So many beautiful doors and windows and arches.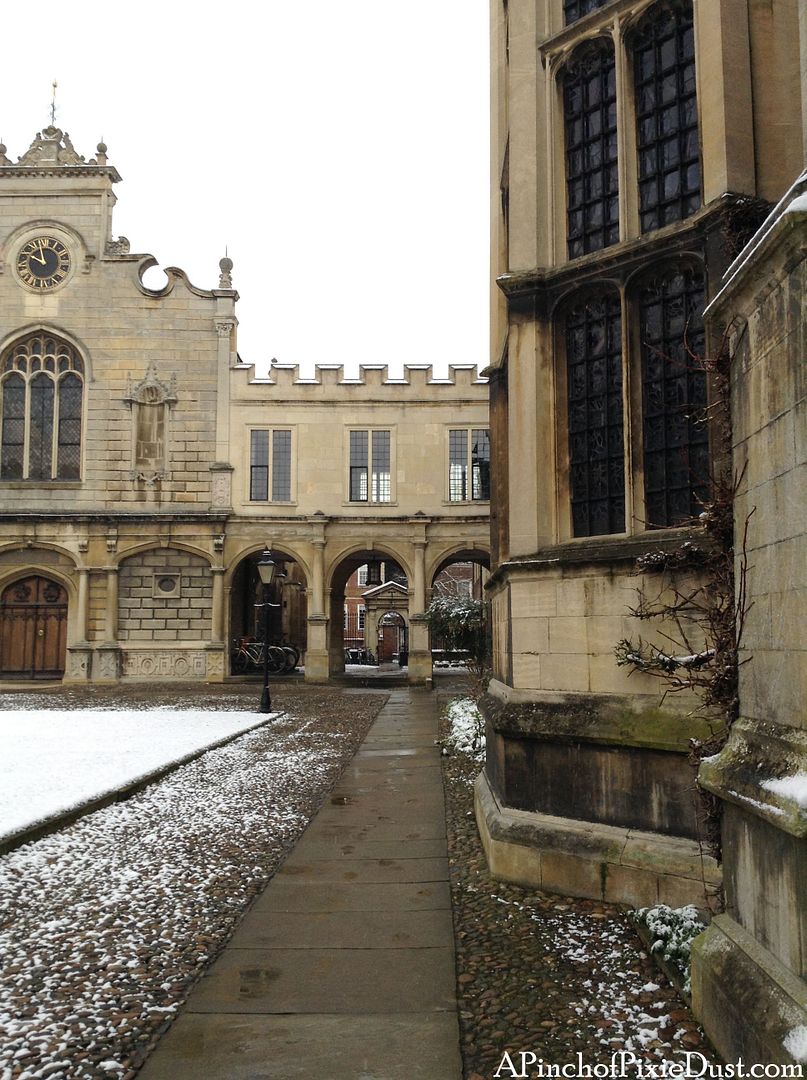 Each passageway seemed to lead to a new beautiful courtyard or scene...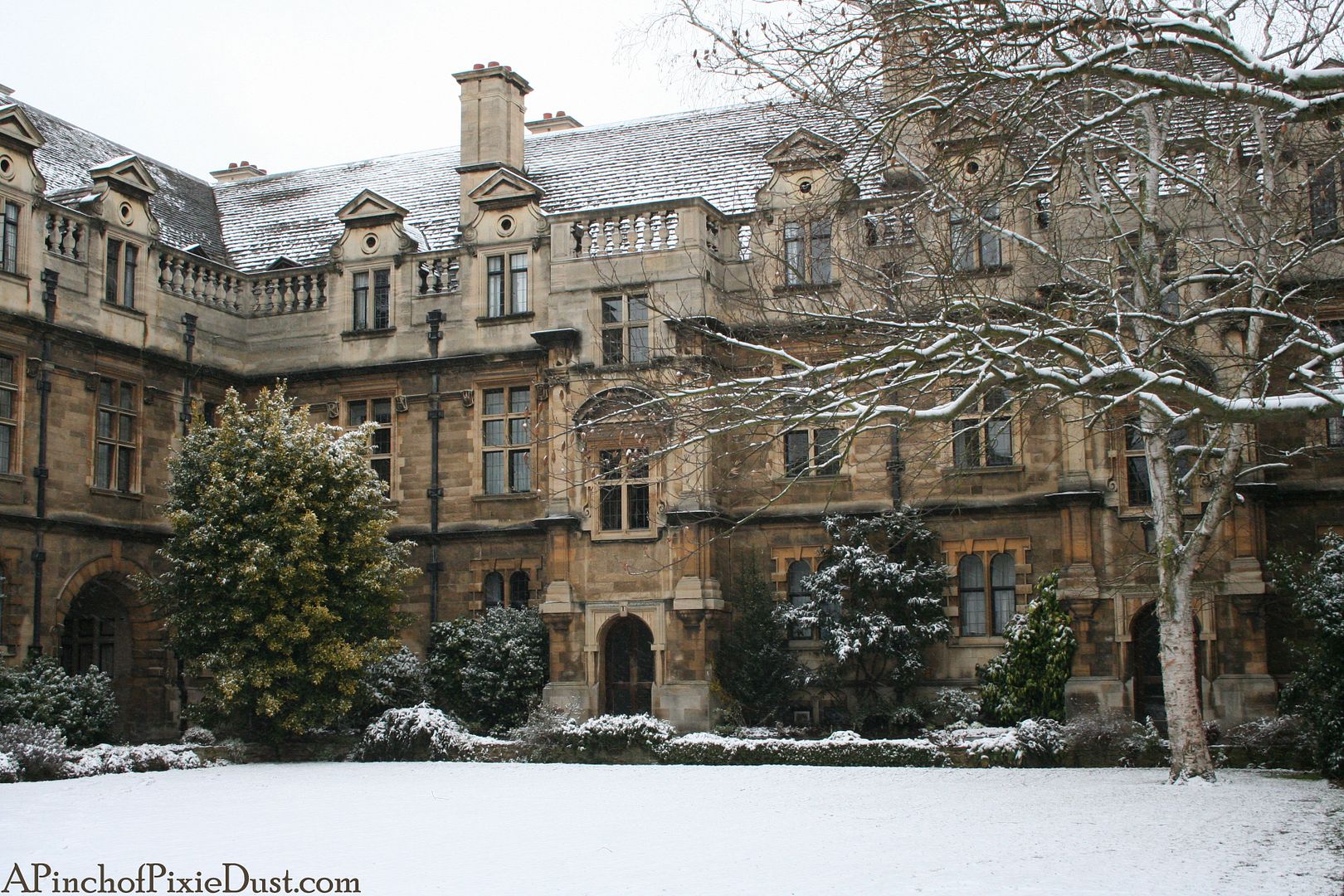 The snow just made it prettier!
This reminds me of the always-doomed spring bulbs from Diary of a Provincial Lady.
We soon found our way to Fisher House for a beautiful Palm Sunday Mass.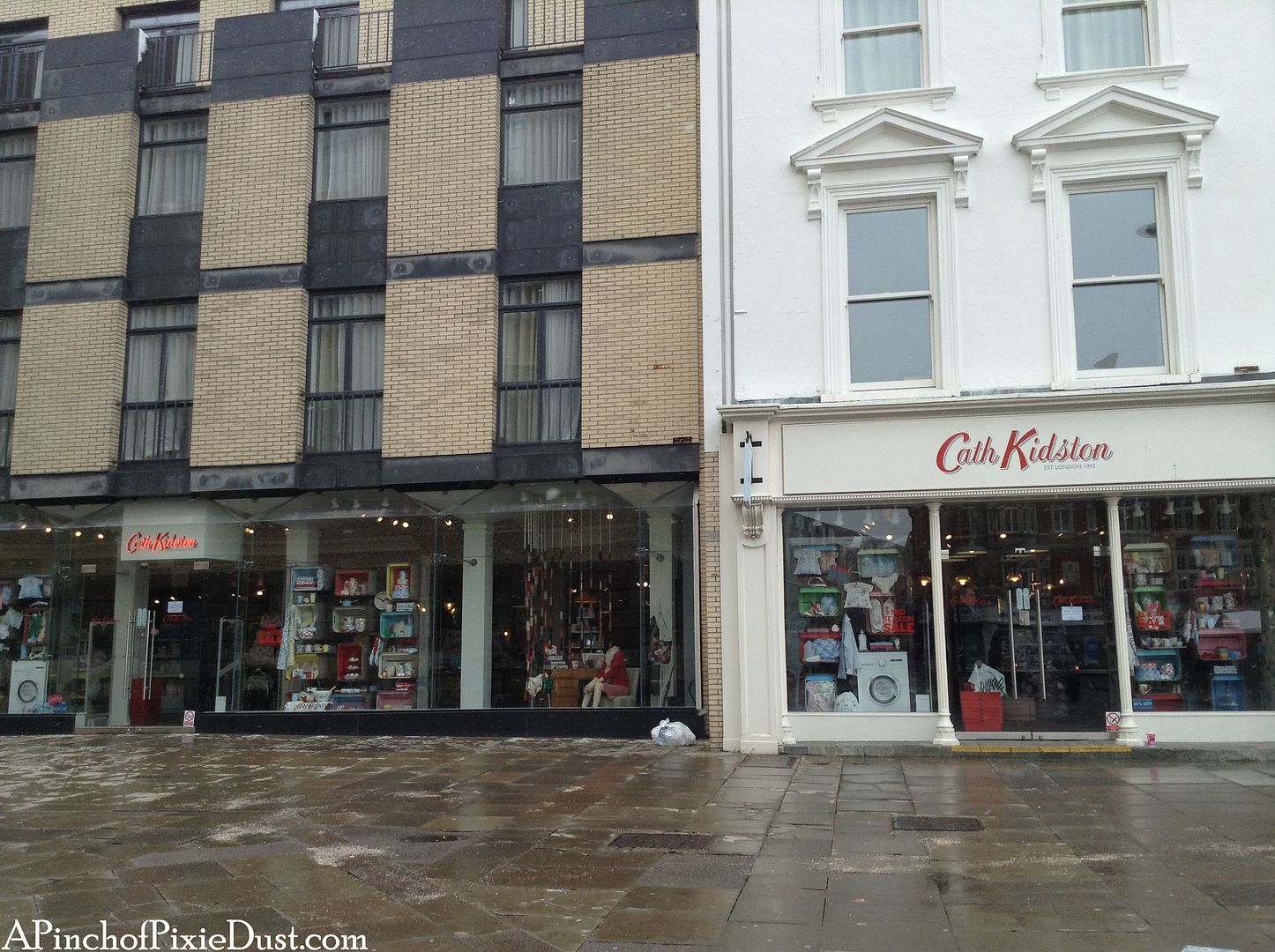 There was a Cath Kidston nearby, so afterwards we did some shopping!
Back in
Chester
we had stopped by a store called White Stuff where I had admired a polka dotted rain coat. When we passed the store in Cambridge, I decided it was a sign...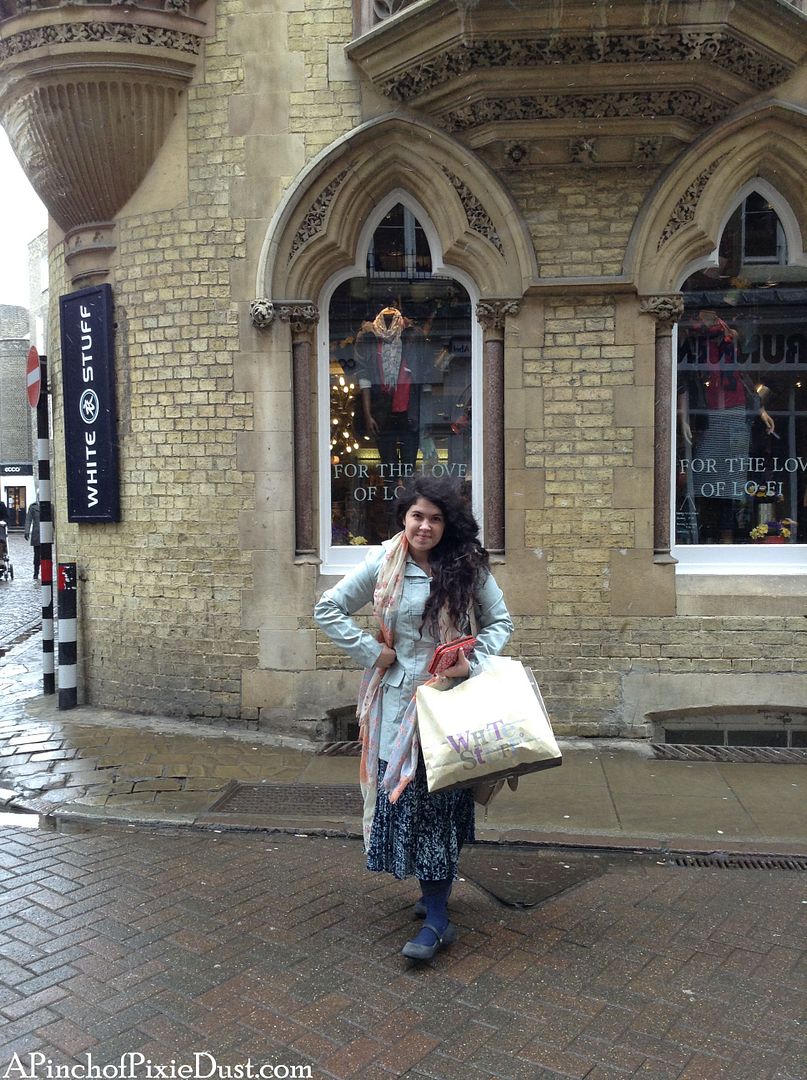 I have worn that coat so much, and every time I put it on I think of our fantastic trip. :)
Our time in Cambridge was up, but I still had one last city before the trip was over: LONDON!
Find more Emma in Europe adventures
here
.