I'm a Disney Snob, so it should come as no surprise that I love the show Once Upon a Time on ABC. They reimagine classic Disney characters and storybook tales; the actors are great, the costumes are gorgeous, and this season, to capitalize on the continuing Frozen craze, they've added some Elsa and Anna to the Storybrooke mix!
Let's be honest though: the best part is Captain Hook. So devilishly handsome. ;) When I found myself unexpectedly in Storybrooke on a recent jaunt to Hollywood Studios, of course I was on the lookout for him...
OK, so I didn't exactly travel to Storybrooke. Or the Enchanted Forest. Or Neverland (I actually wouldn't want to go to the OUAT Neverland - it's creepy).
However
, I was excited to discover some new Once Upon a Time pixie dust going on at Hollywood Studios, home of the stars and much
Frozen fun
, on our recent trip! To find it we're going to go back behind the hat...
I was strolling along next to the Commissary, admiring the palm trees, naturally, when I noticed a new photo spot by the American Idol Experience backstage entrance. You can see it in the background to the left in the photo above. It was the classic forest scene that you see in the intro to Once Upon a Time!
I was just beginning to wish there was a photopass person around when (don't you love it when Disney magic works in your favor?) a cast member serendipitously arrived with his tripod! I mainly wanted a pic on my camera, but there was apparently a magic shot, so I had to see what that was too...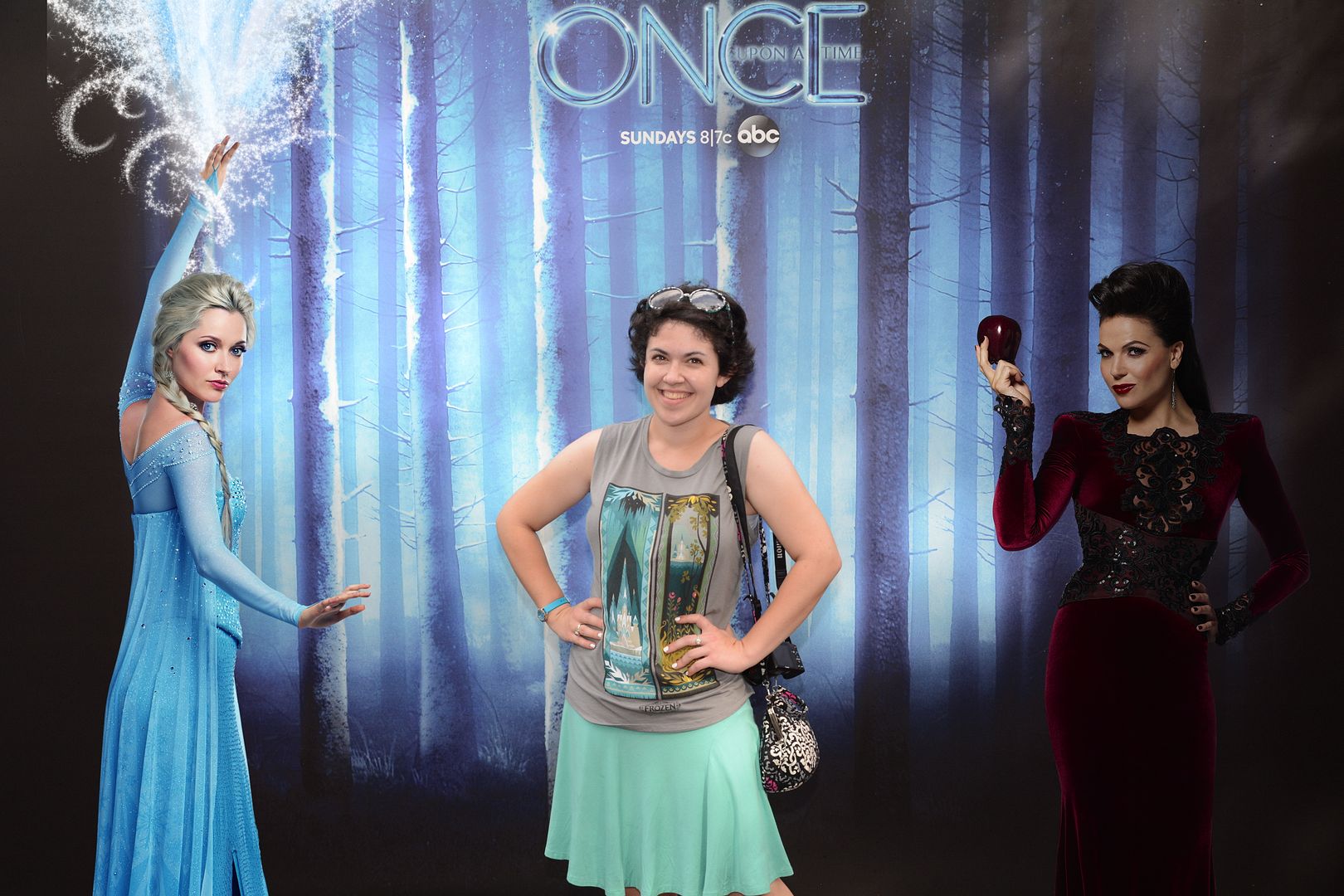 Here's the magic shot - they add in Elsa and Regina, the evil queen! But here's the best part: since it's a OUAT Frozen promotion, you can download the photo for free, even if you're not purchasing the photopass cd. Love it!
Are you a OUAT fan?