I've got a ghoulish Disney throwback post today. I know, it's Monday as opposed to a proper Throwback Thursday, but tonight is the night I will be partying with Mickey and Minnie and 999 Happy Haunts at Mickey's Not-So-Scary Halloween Party!! There will be plenty of new photos and posts once I get back, but in the meantime I thought we'd take a look at a past snobbish MNSSHP...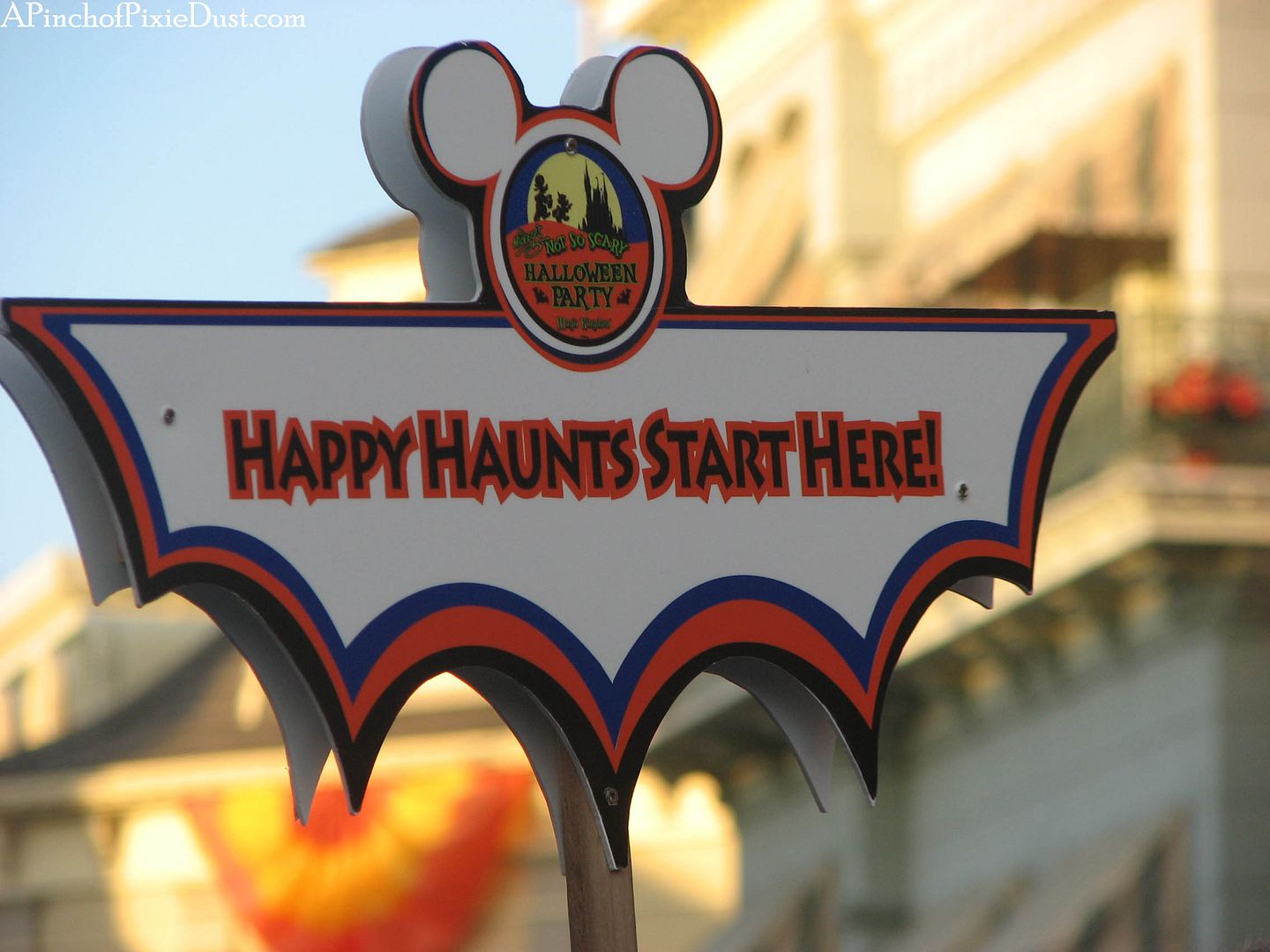 When I worked at Disney World, I would sometimes go over to the park before Not-So-Scary to admire the costumes and
soak in the atmosphere
, but 2007 was the last time I actually attended it. It was our first time at the Halloween Party, and we were so excited!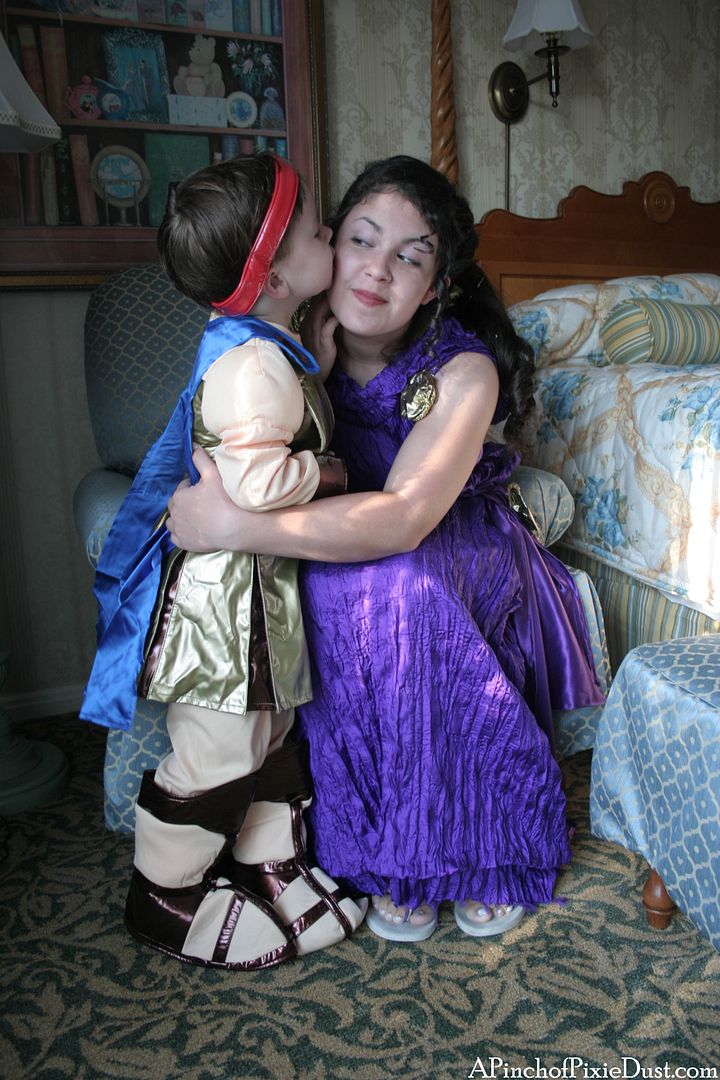 Of course I had to dress up - I was Megara from Hercules, and my little brother Dart (then four - he was so little!) was the most adorable mini Hercules you ever saw.
Megara getting ready at the Grand Floridian. :)
Look, we found Pegasus!
Ready to take on the kingdom!
Our first stop was the old Main Street Bakery (some things never change...). There were special Halloween treats - those pumpkin and ghost cakes were completely delicious. I'm looking forward to trying a Main Street Starbucks cupcake, but it would be hard to top those cakes.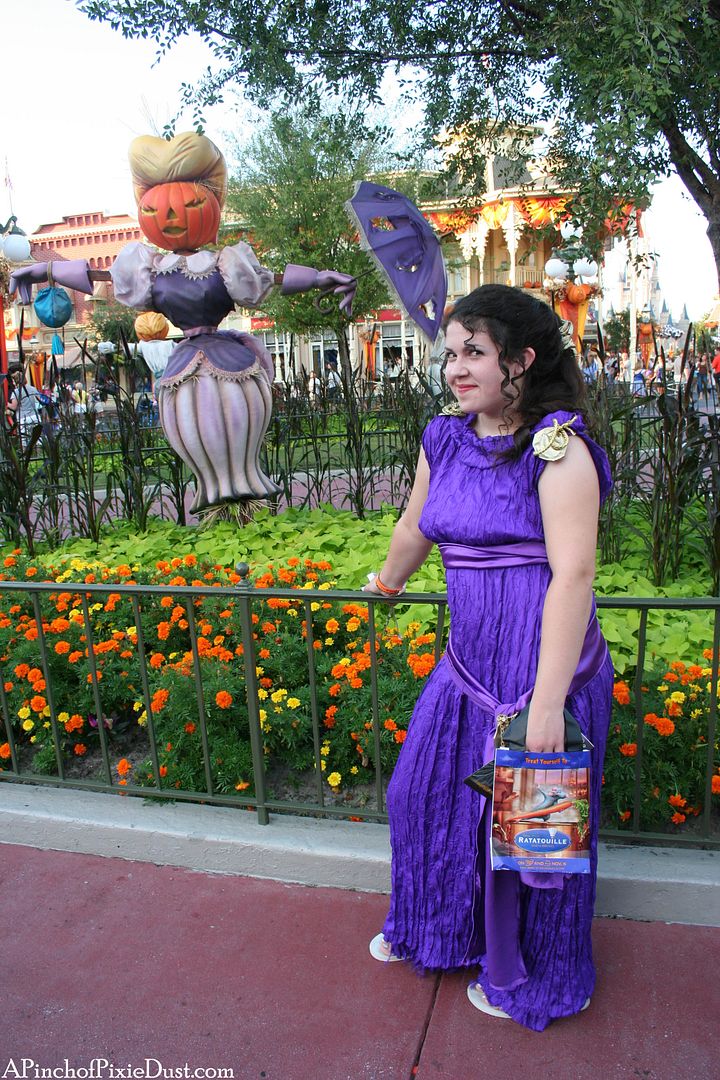 This pumpkin scarecrow clearly got the memo - it's all about the purple. :)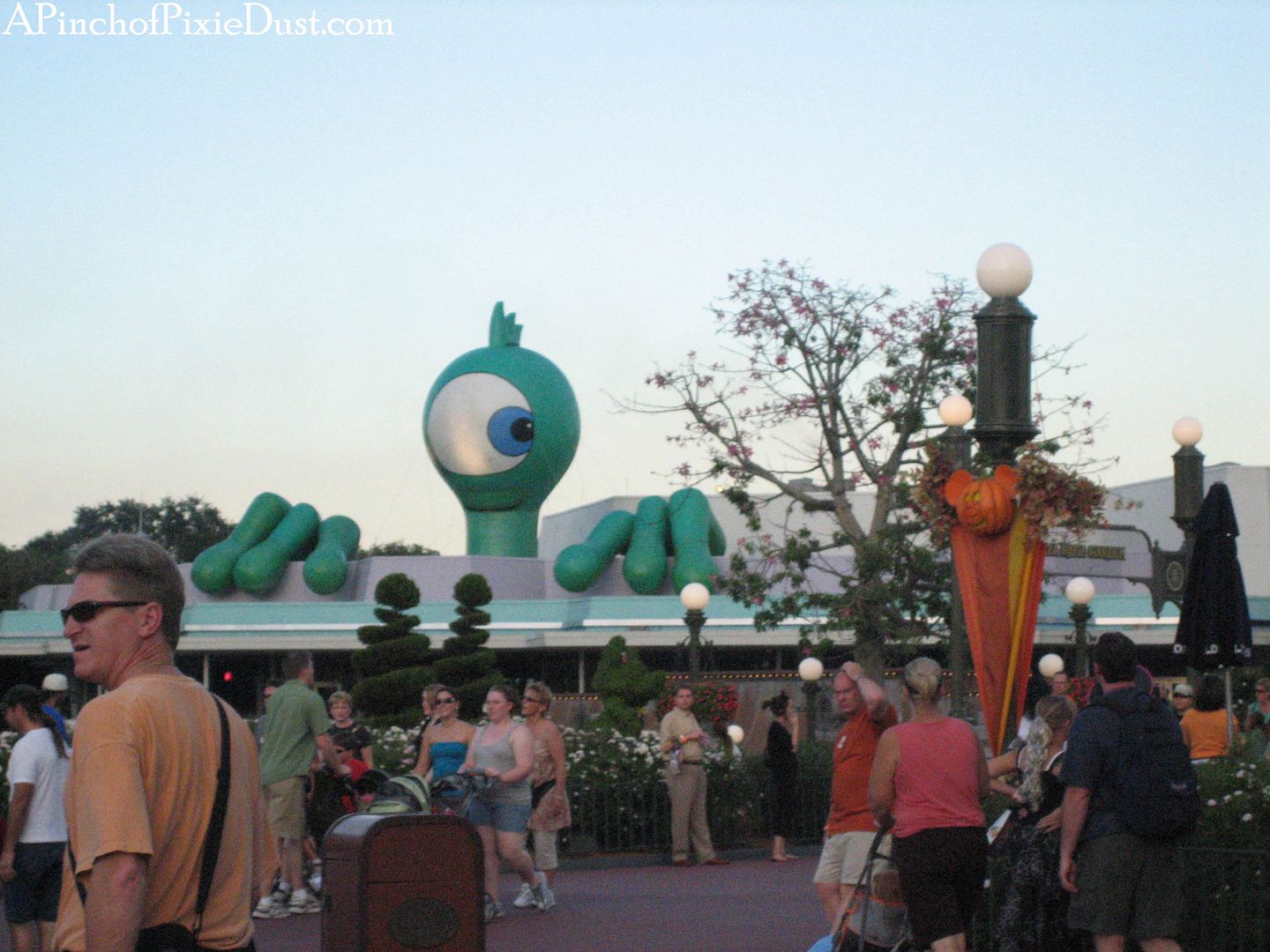 We loved the special decorations that came out for the party - like this awesome alien atop Cosmic Ray's!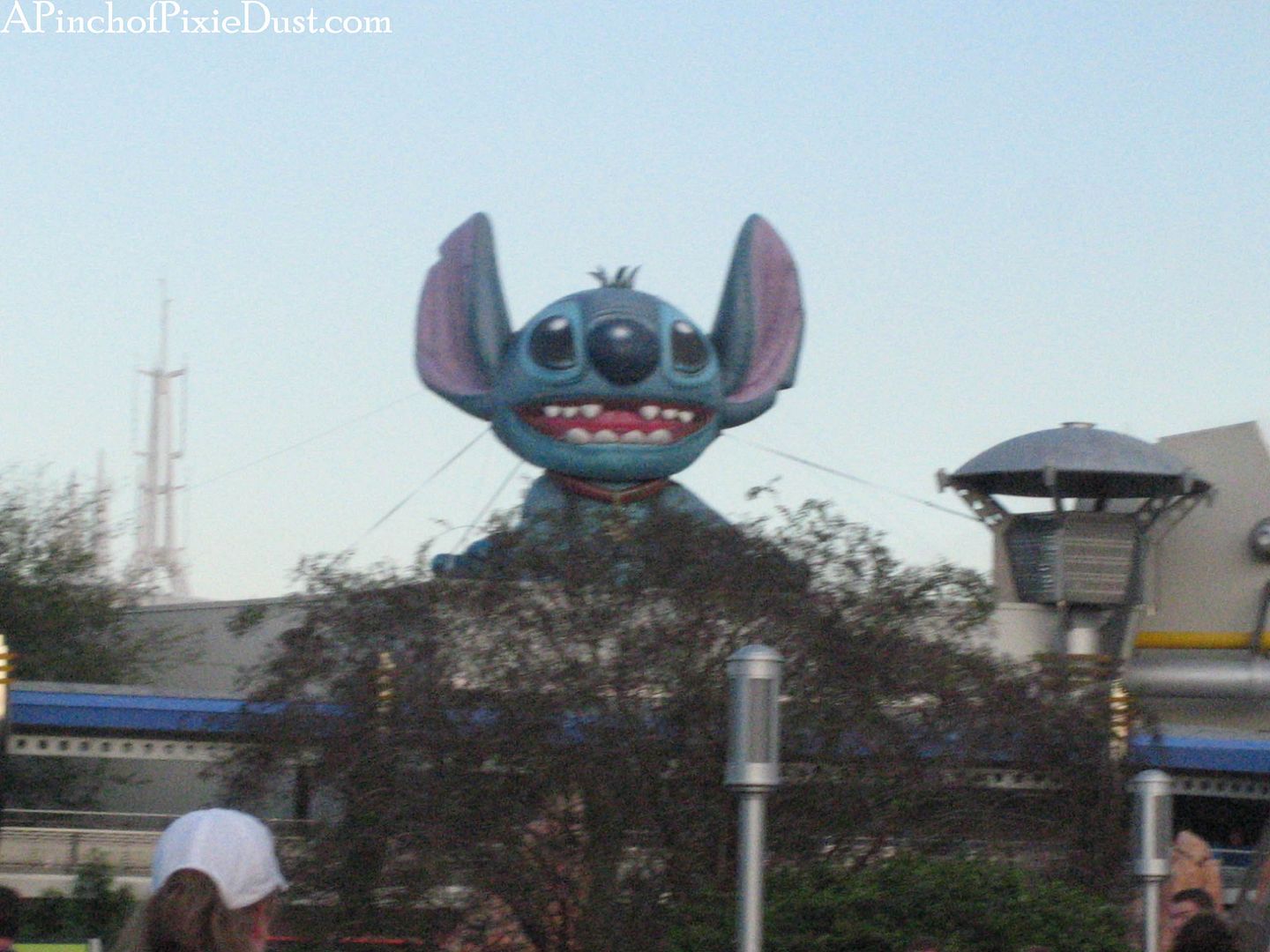 Stitch was hanging out over Tomorrowland too. I'm not sure they still do these inflatables, but they added so much to the excitement!
Speaking of Stitch, we swung by his dance party at Cosmic Ray's. Nowadays the dance party is called Club Villain and takes place over at the Diamond Horseshoe Saloon...I can't wait to check that out!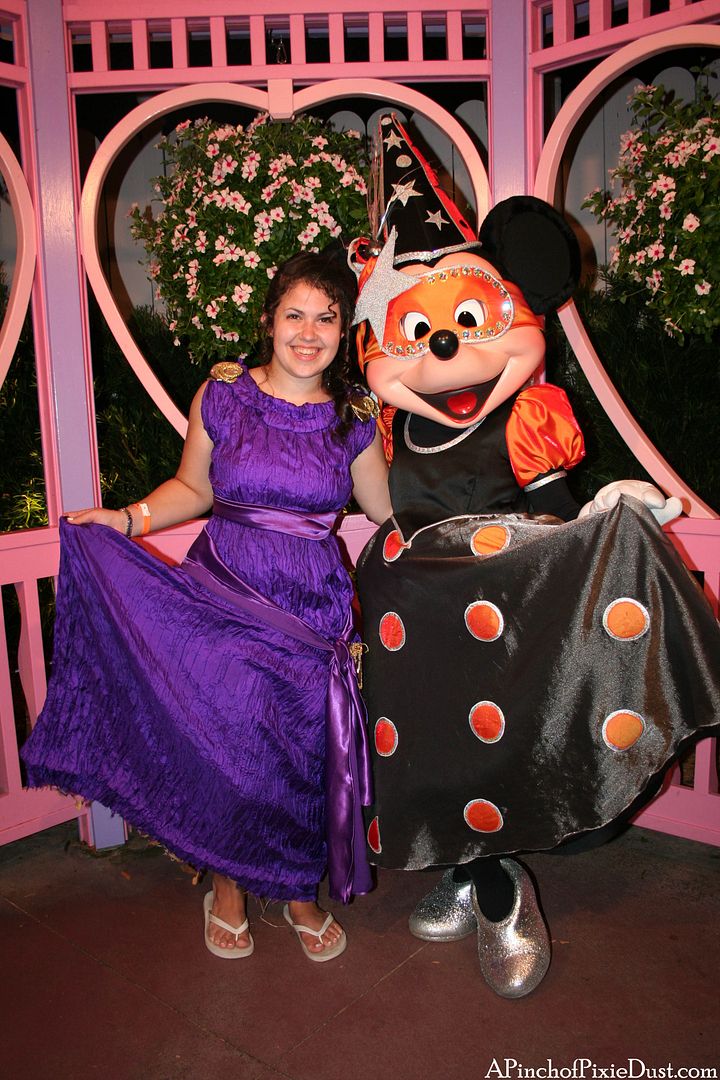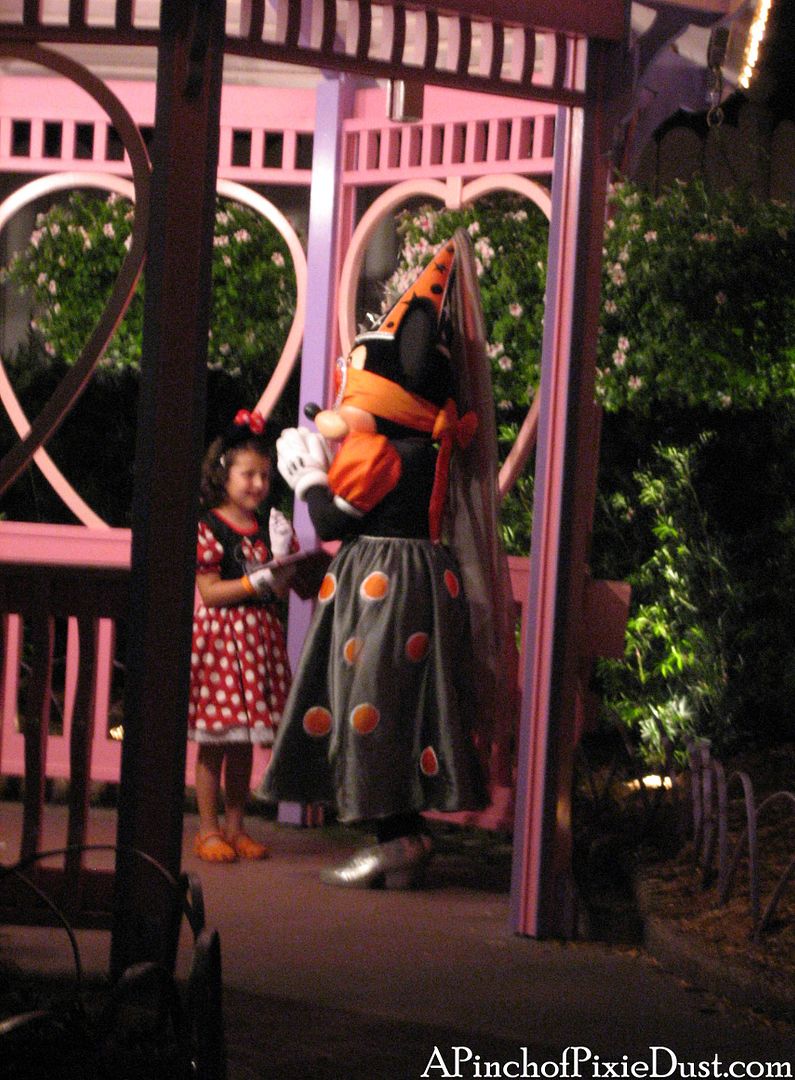 We waited in an abysmally long line to meet Minnie (she was in her old Toontown garden!), but Dart was so sweet - he had the biggest crush on Minnie. He got to show her his fake muscles and just loved it!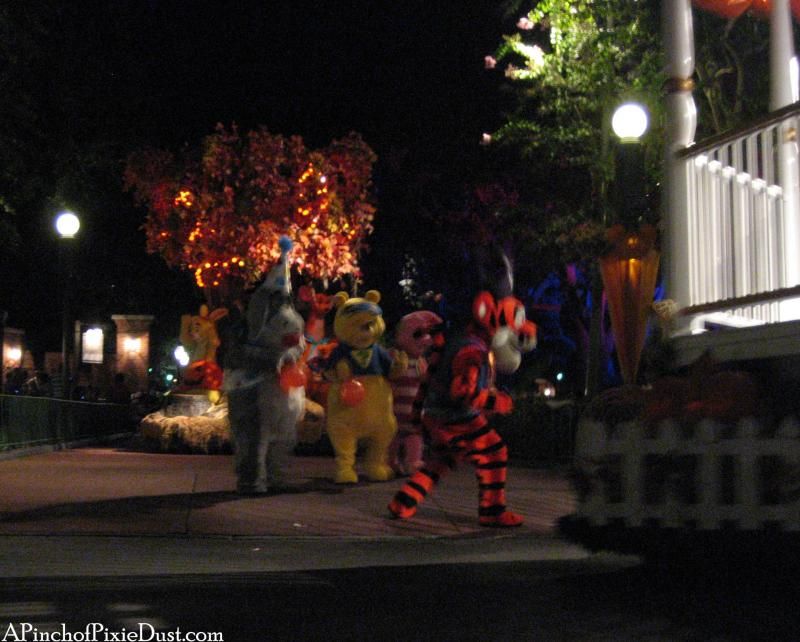 Soon it was time for BOO TO YOU! This parade is the absolute best.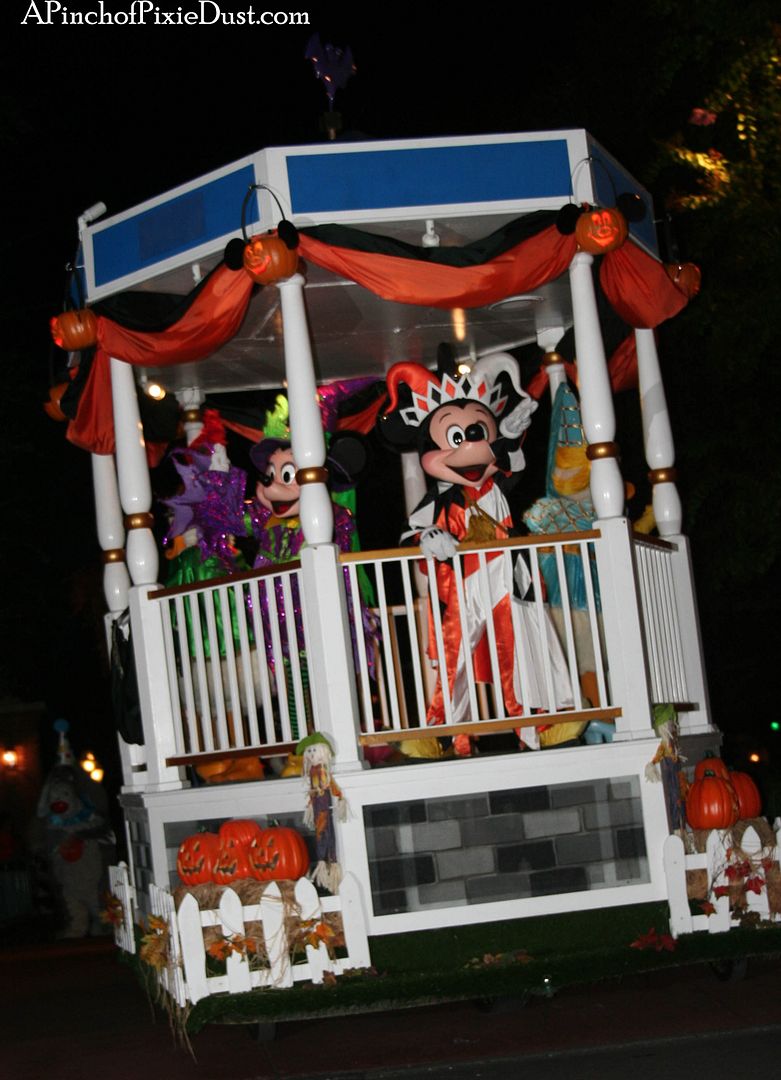 The characters are all dressed up, and the music is perfection.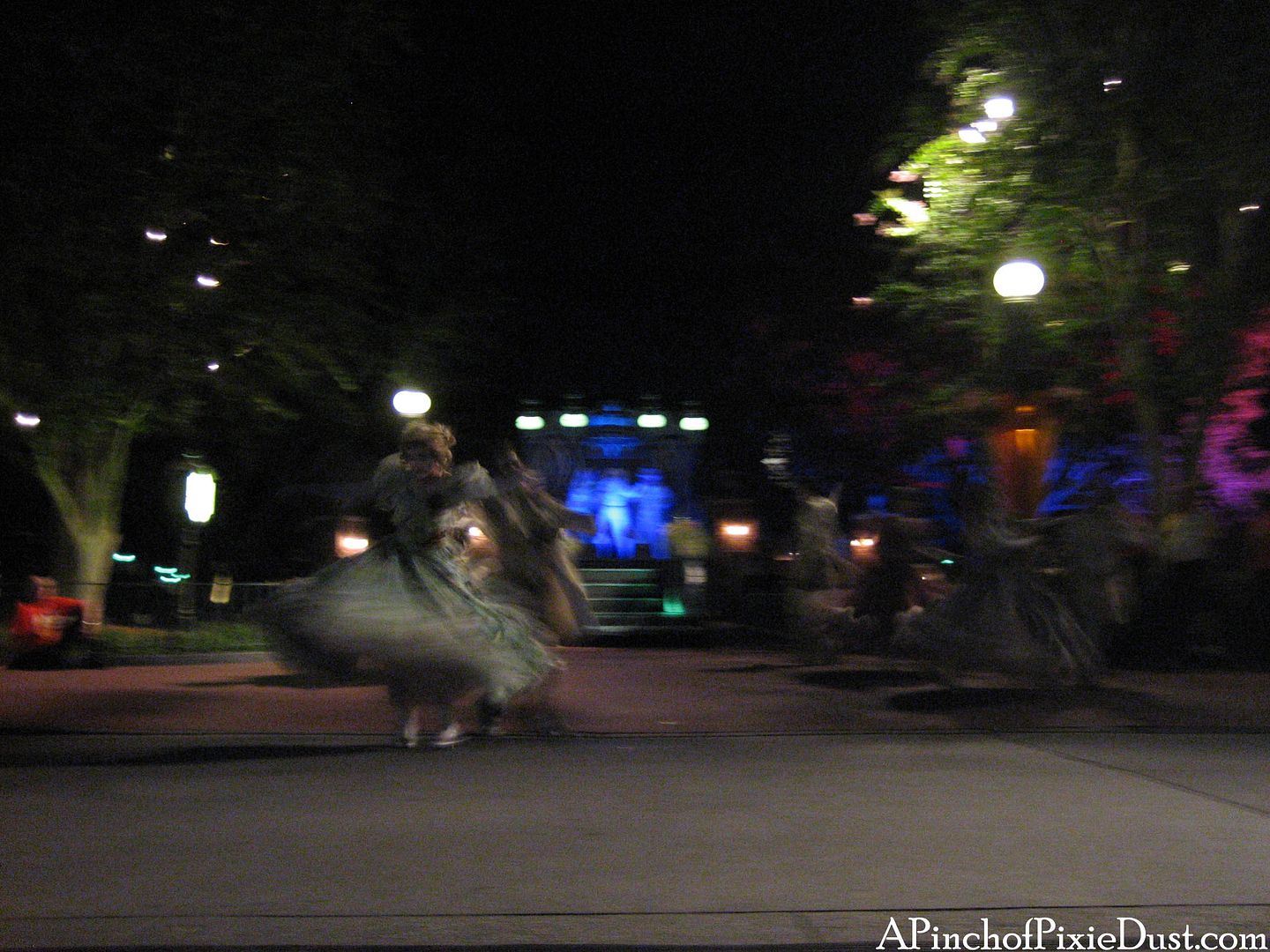 The Haunted Mansion segment has to be the best...those ghost dancers!
...and those grave diggers!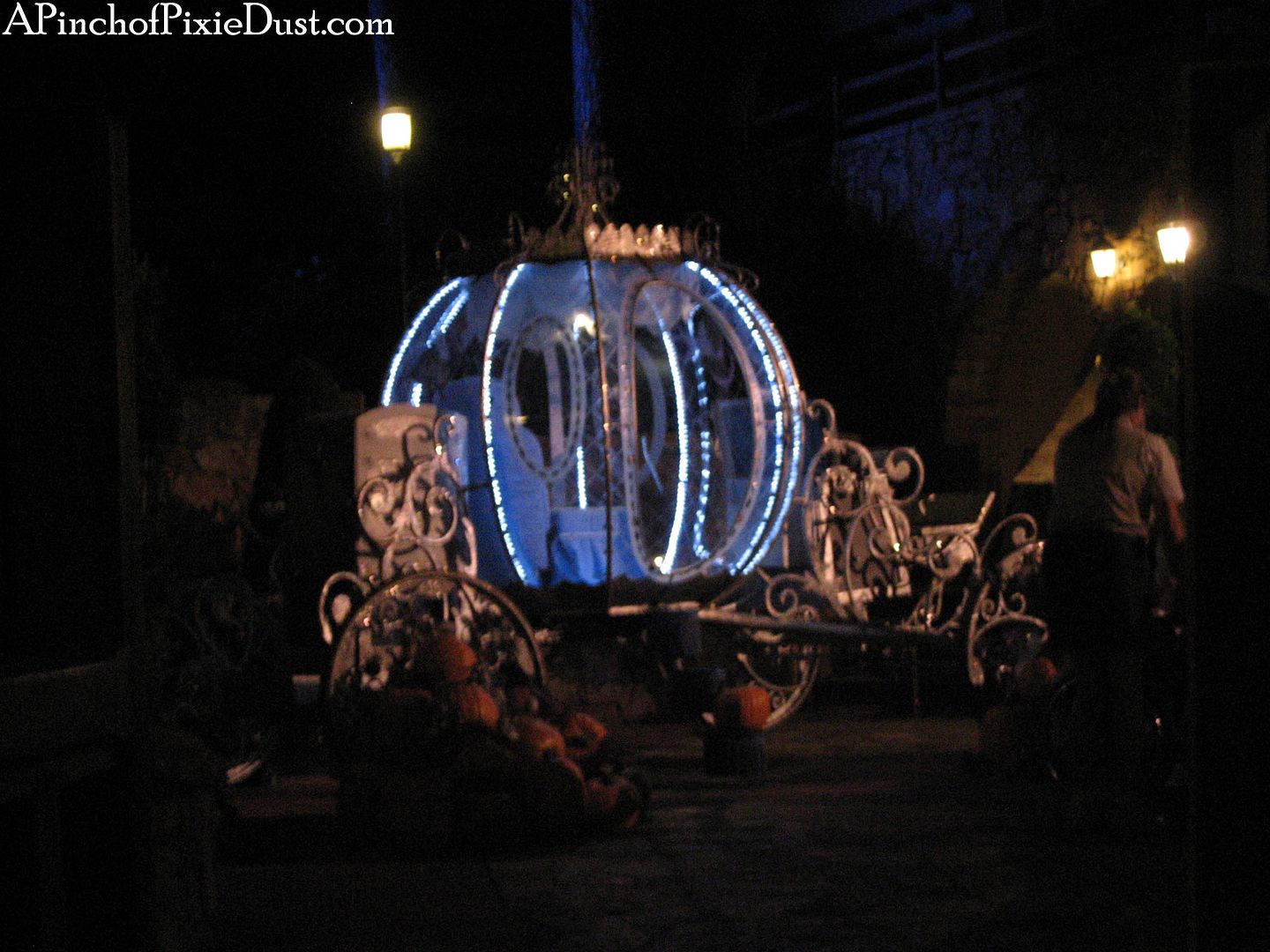 I love that Cinderella's Carriage comes out for photo ops at the party...hopefully I'll snag a pic with this tonight!