I'm jumping in on one of my favorite Disney blog hops again this month - ready for some
Kill Refurb Marry
fun? The topic is Epcot's Food and Wine Festival!
It's been a few years since I last visited Disney World at Food & Wine time...although I've been perusing this year's menus in preparation for our trip coming up this week!
It was so difficult to chose a booth to kill, but Mexico already has a whole pavilion, and the menu choices at the booth just don't speak to me. A Rib Eye Taco doesn't sound very appetizing; I'm picturing a taco with a big eyeball on the outside. Yikes. Then again, the strawberry mango margarita sounds lovely. Will have to investigate this on our trip... ;)
The Greece pavilion looks adorable on the outside, but what I've tried from the kitchen inside hasn't been delicious. I was sadly disappointed in the griddled cheese with pistachios and honey a few years ago. I am intrigued, however, by the sound of the tzatziki martini. I love the tzatziki sauce at the
Grand Floridian club level
, but I'm not sure how it would be as a drink...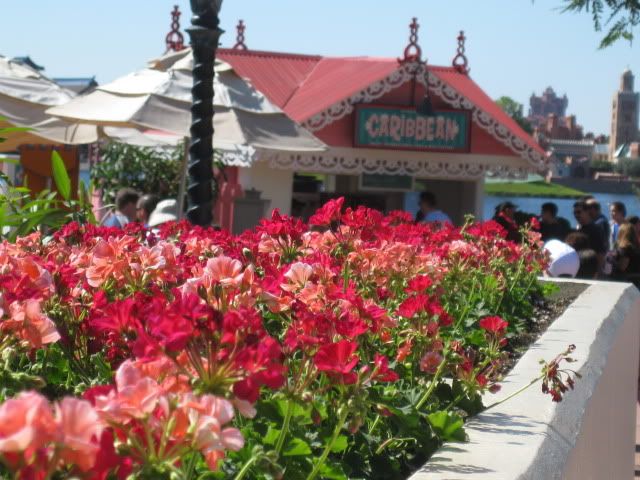 There doesn't seem to be a Caribbean booth at Food and Wine anymore, but I would have married it just for the little building - so cute and pink, and it matched the flowers!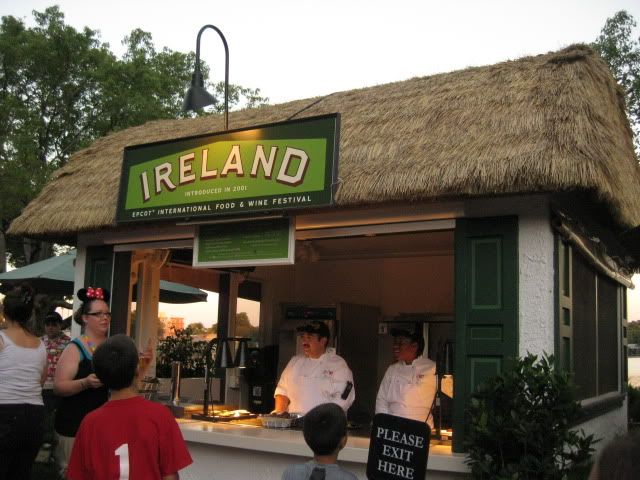 I'm going with Ireland, however, because Ireland will always be first in my Gaelic heart. :) I wish they had a whole pavilion and not just a seasonal booth. They could build it out on one of the little islands and build a mini version of Blarney Castle. And the Cliffs of Insanity Moher.
ANYway, the Ireland Food & Wine booth has a thatch roof, smart green shutters, and an entirely scrumptious chocolate lava cake. Also they have KerryGold cheese and butter. Win!