We've got a date with a dragon today, my friends...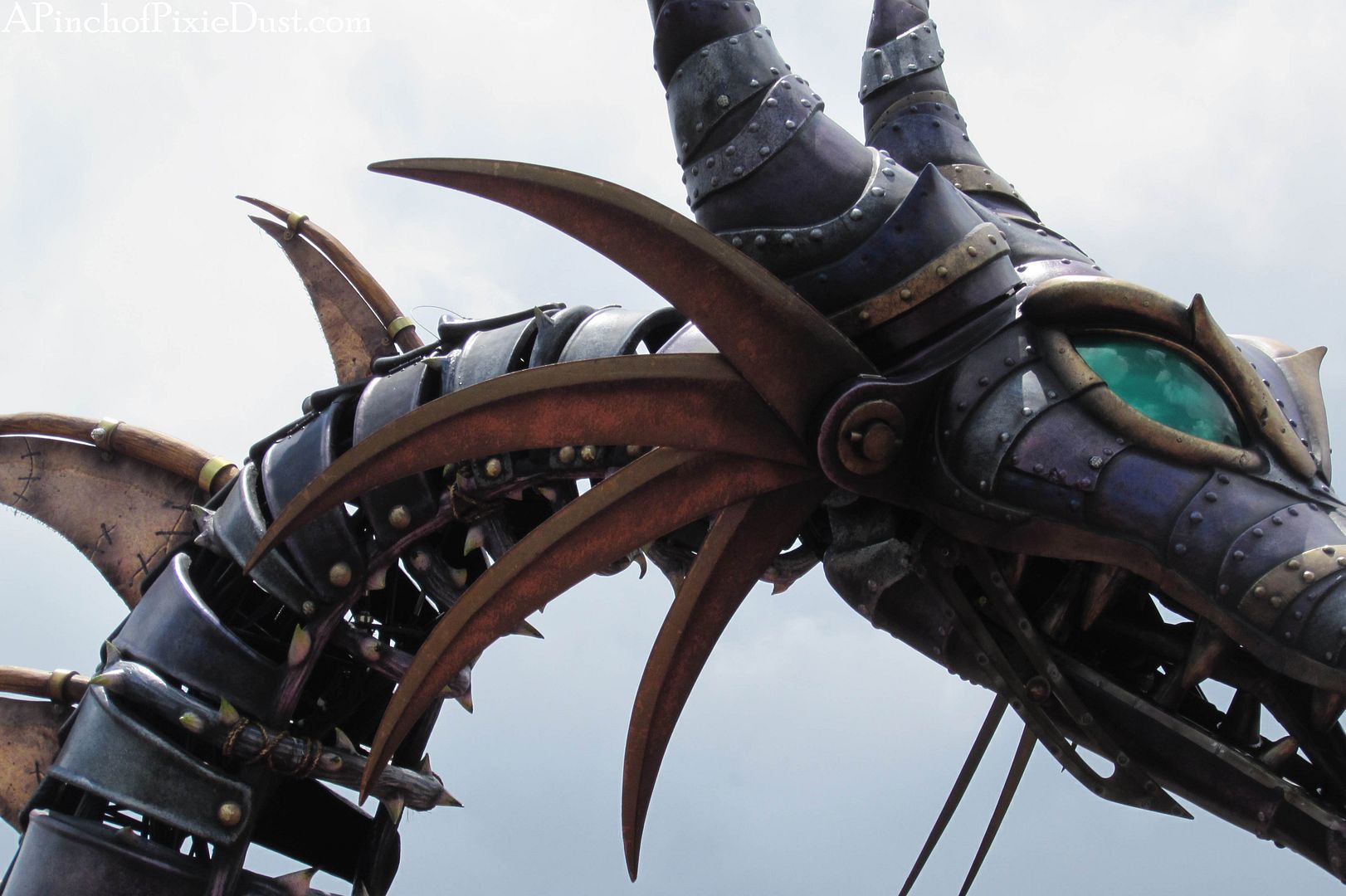 ...I'm talking about this fearsome Maleficent dragon float from the new Festival of Fantasy parade at the Magic Kingdom!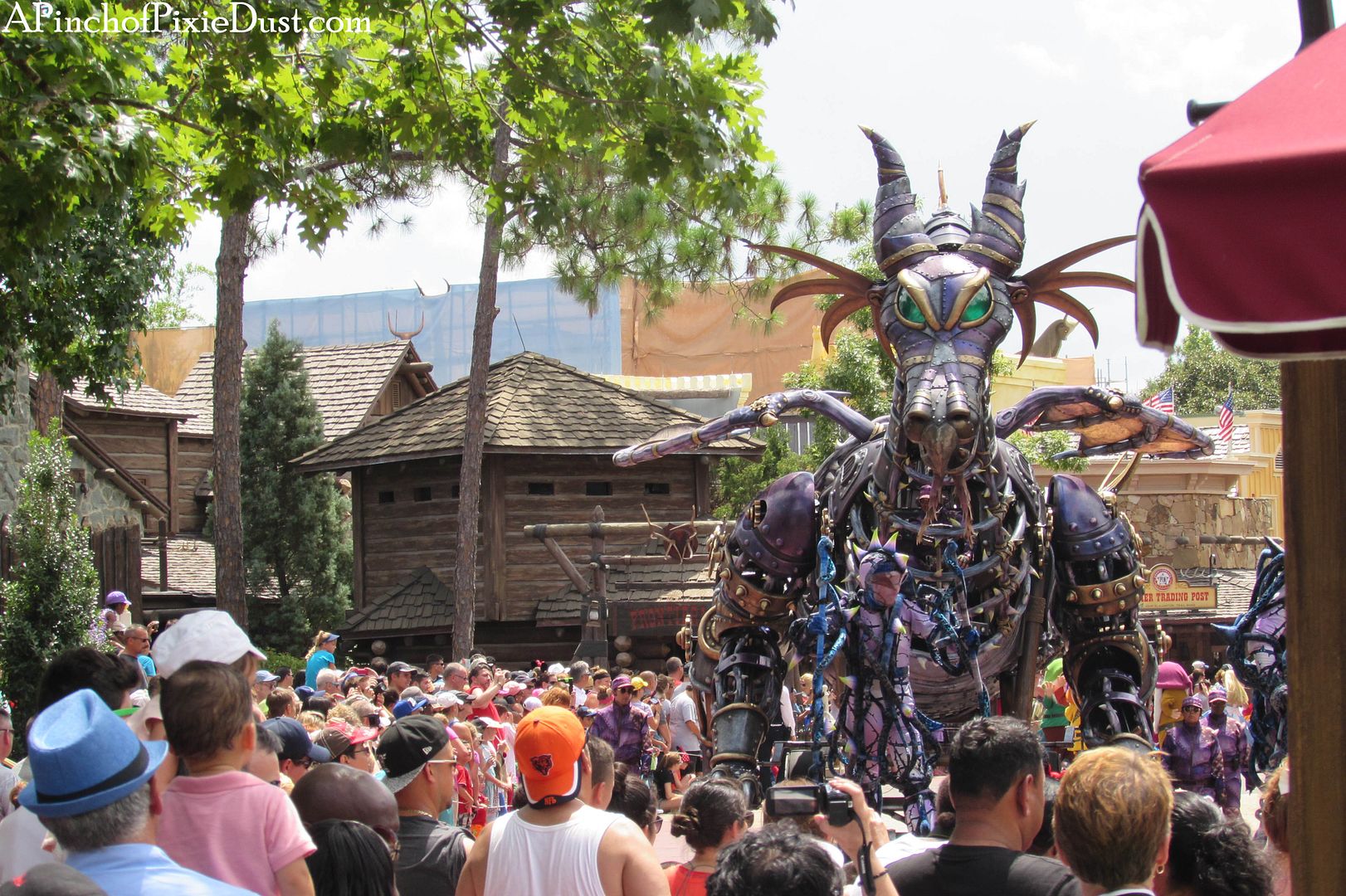 The
Sleeping Beauty-
inspired parade segment comes after
Merida and her bagpipe
, and you can't miss this fearsome beast when it appears on the horizon.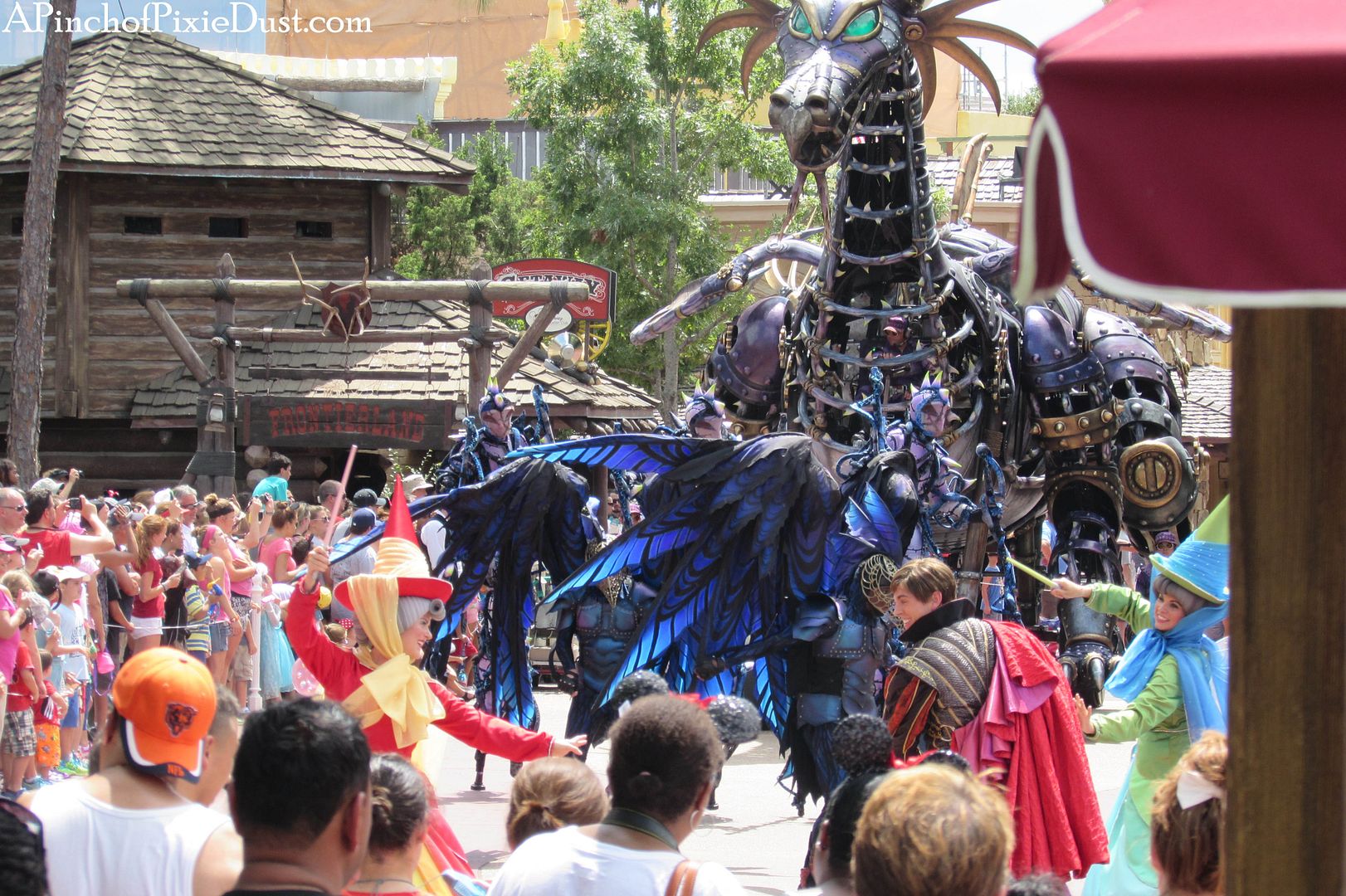 The dragon is the first thing that catches your attention - but then you notice all the characters...there are briers on stilts, ravens, the three fairies, and Prince Phillip!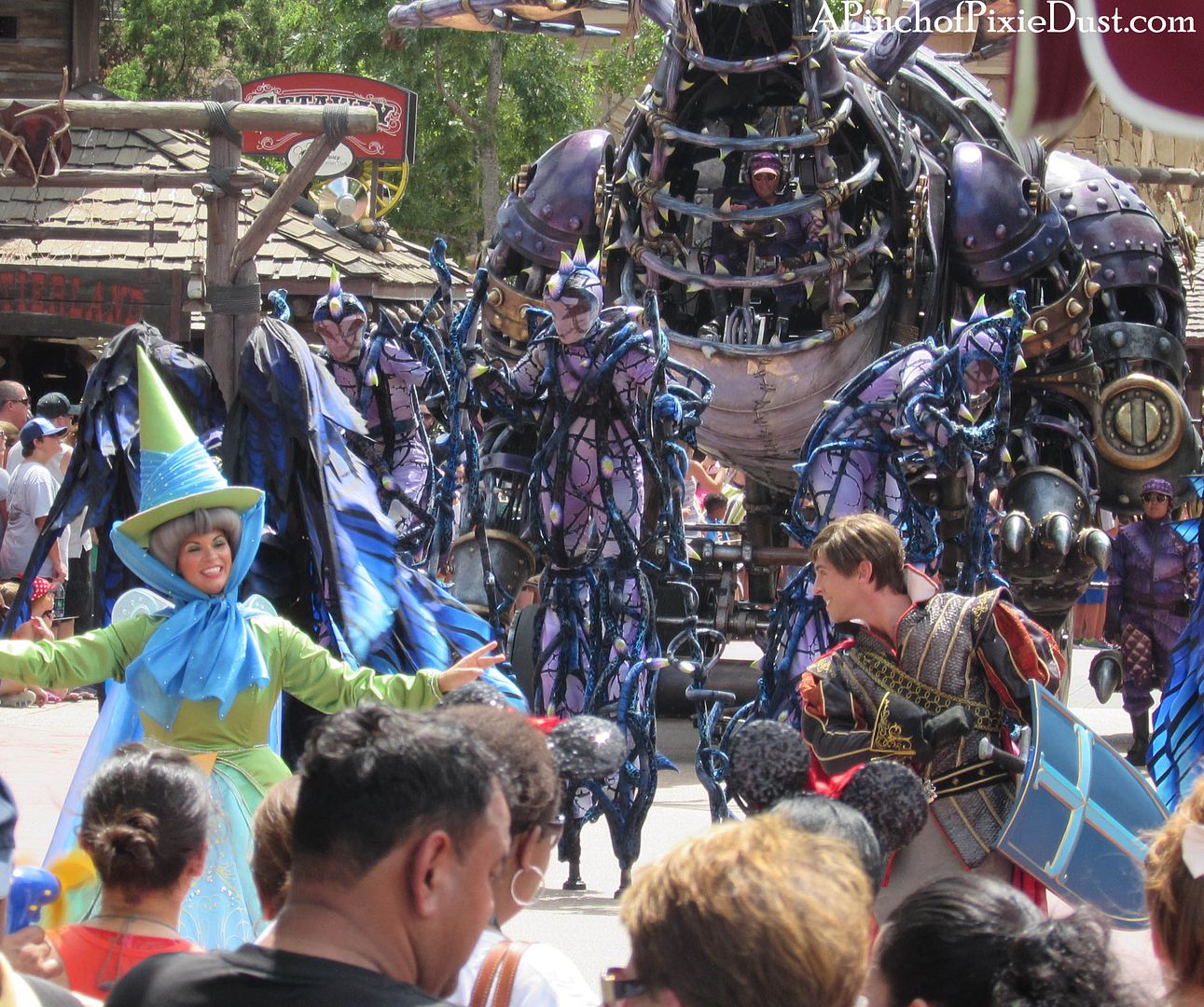 Just look at that dashing Phillip! The face characters take the cake with their amazing expressions and reactions.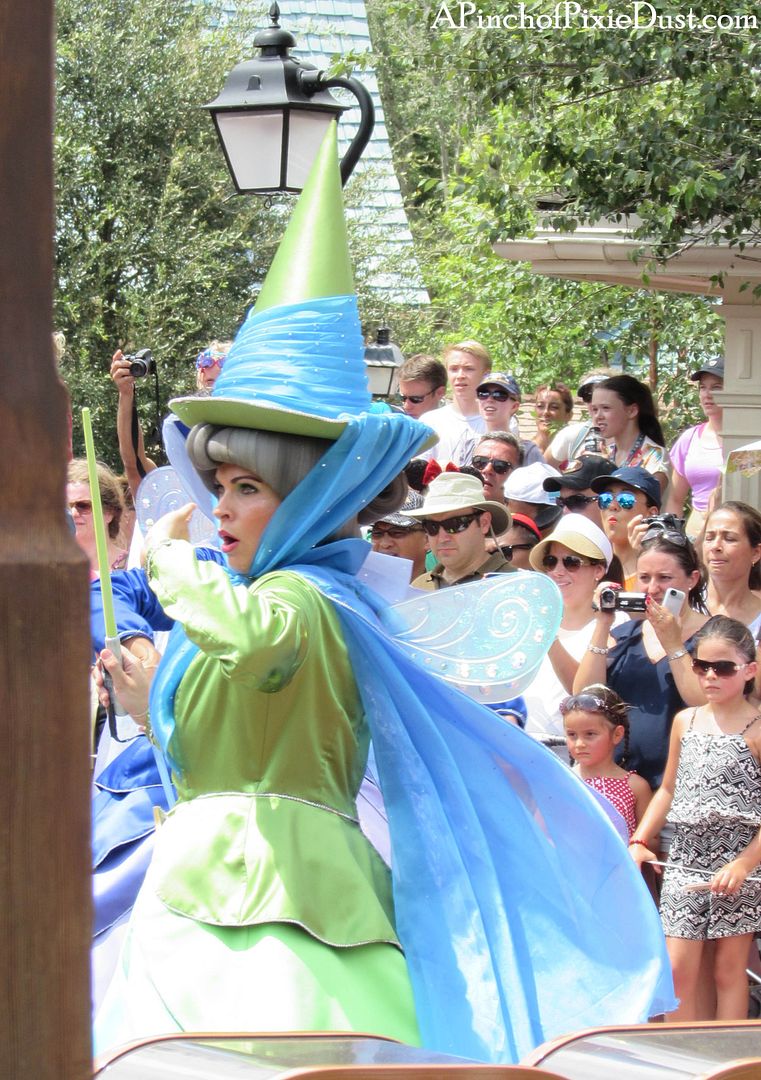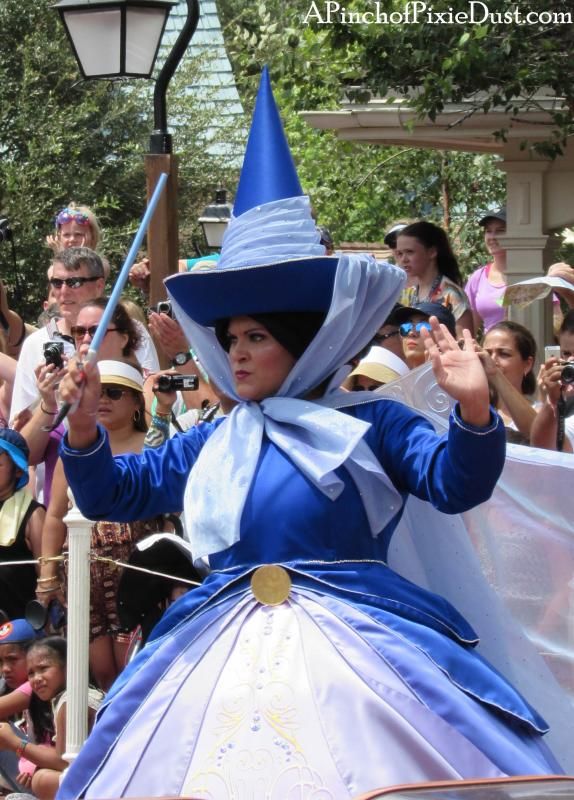 DRAMA from Fauna and determination from Merryweather!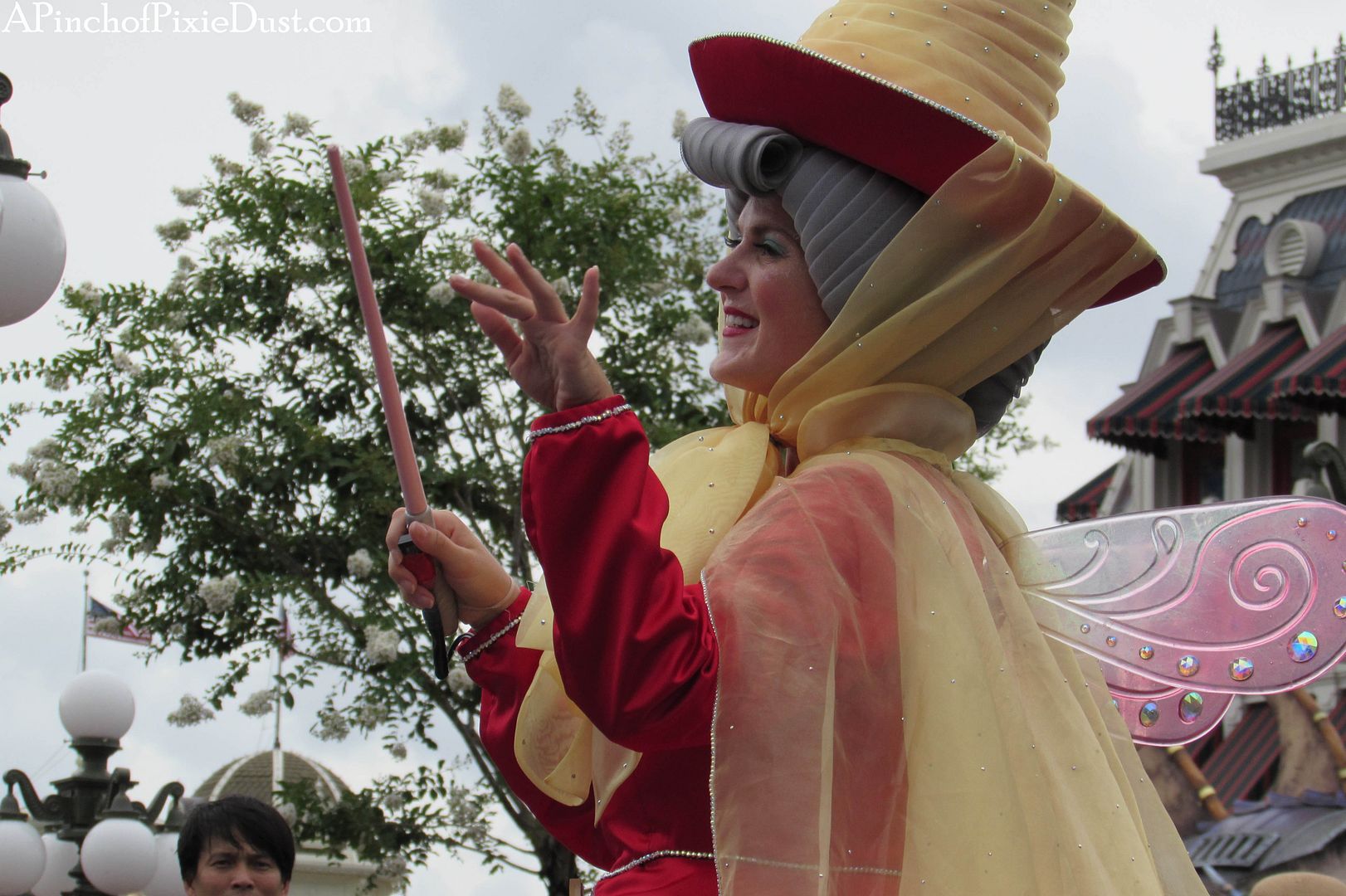 Flora is just plain sweet. ;)
These costumes are so amazing - especially the way the fairies zoom to and fro! They look like they're just hovering over the ground.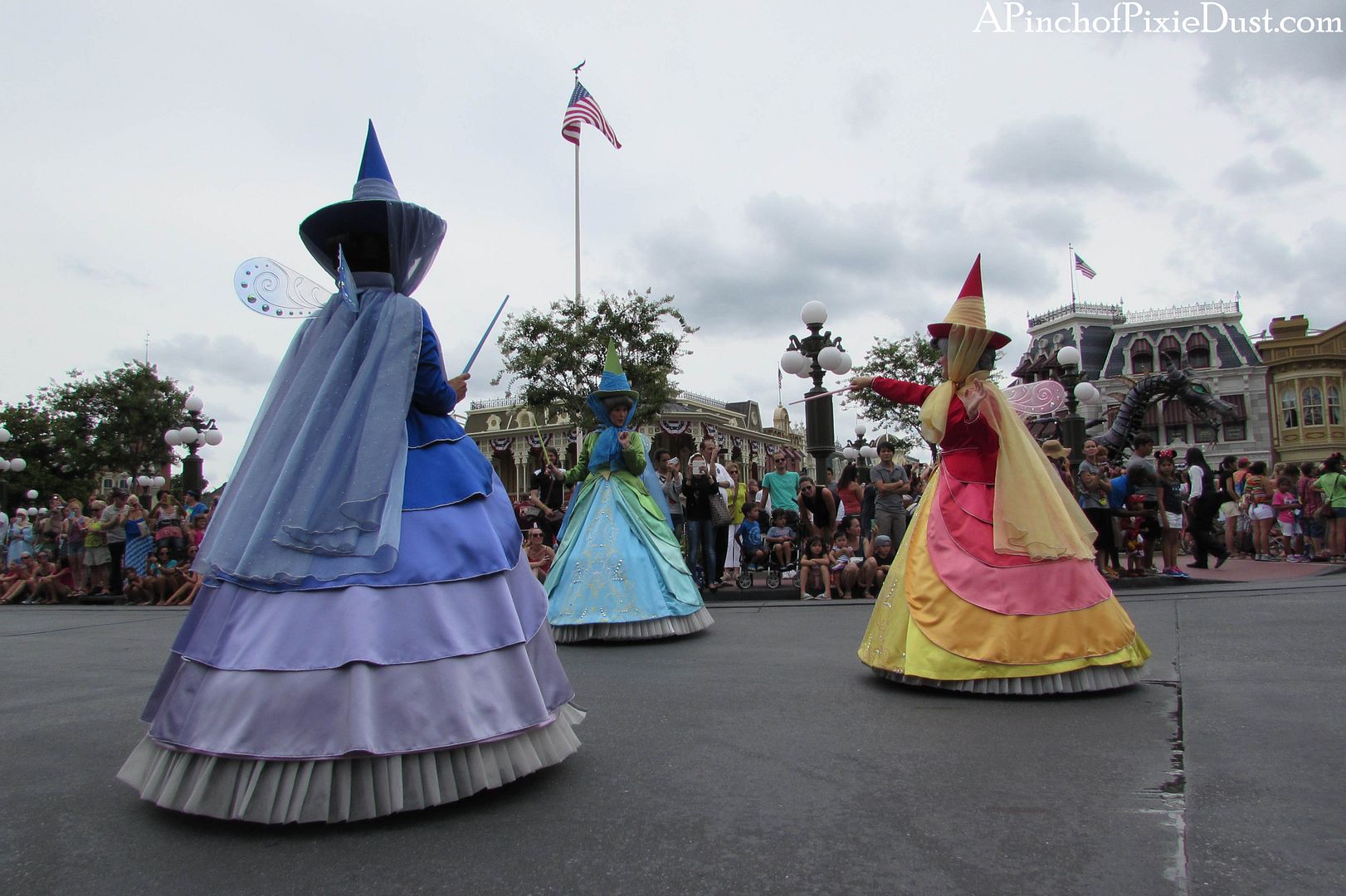 In fairy conference...what's the best way to fight Maleficent?
Merryweather contemplates turning the dragon blue (not pink)...and don't think I've forgotten Phillip back there.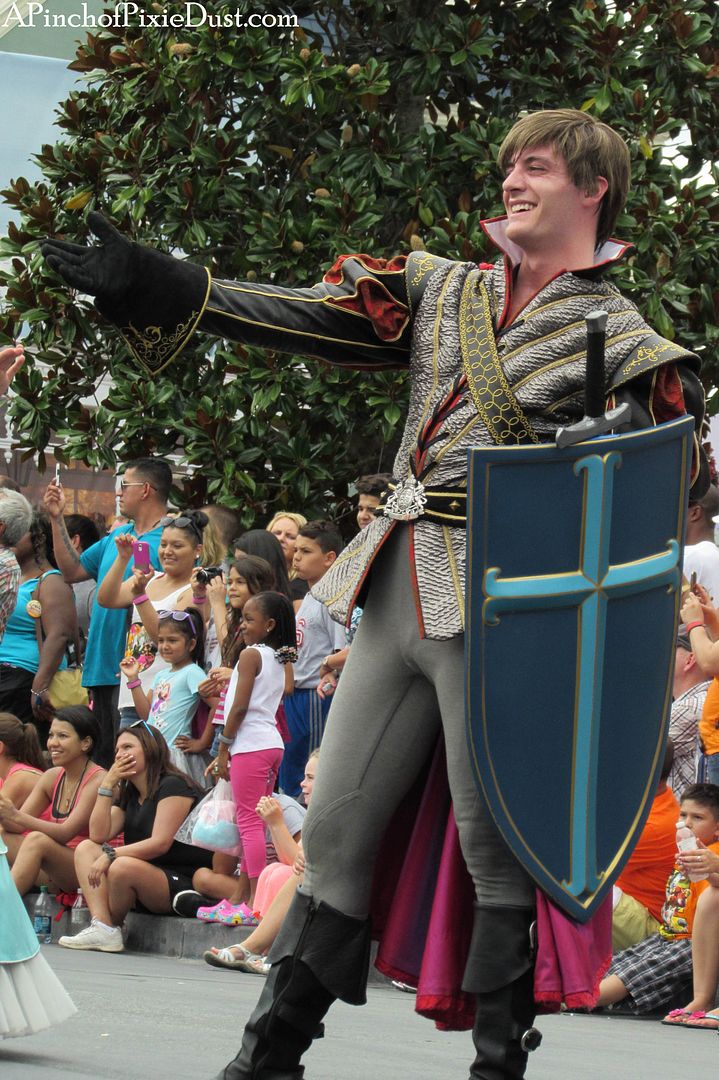 Prince Phillip is just a
dreamboat
in this parade.
Gaston
-worthy swag right here.
His costume is incredible. And that cape?? SWOON.
Of course he can't strut along looking pretty the whole parade route...he's got to fight some dragons too!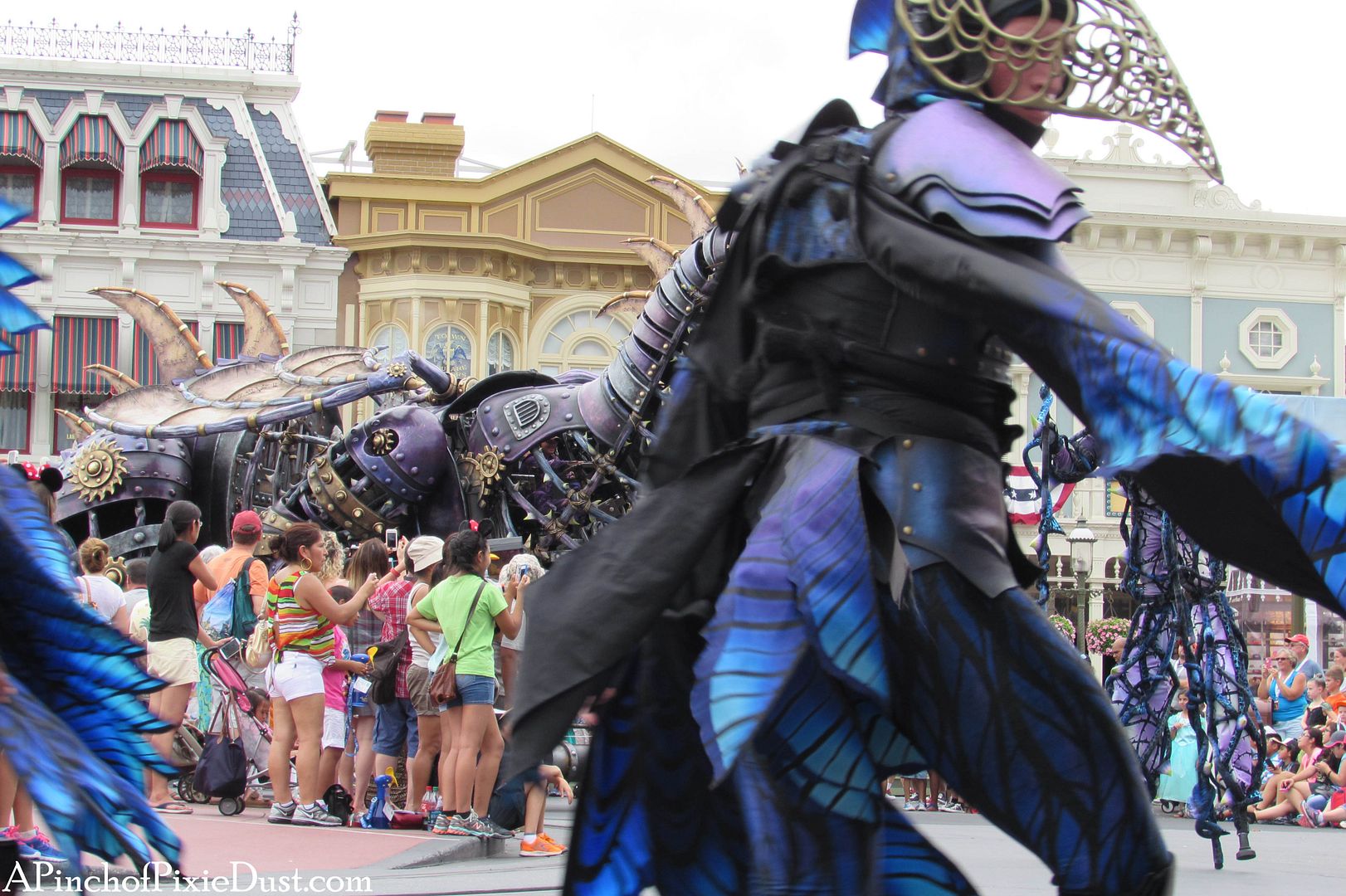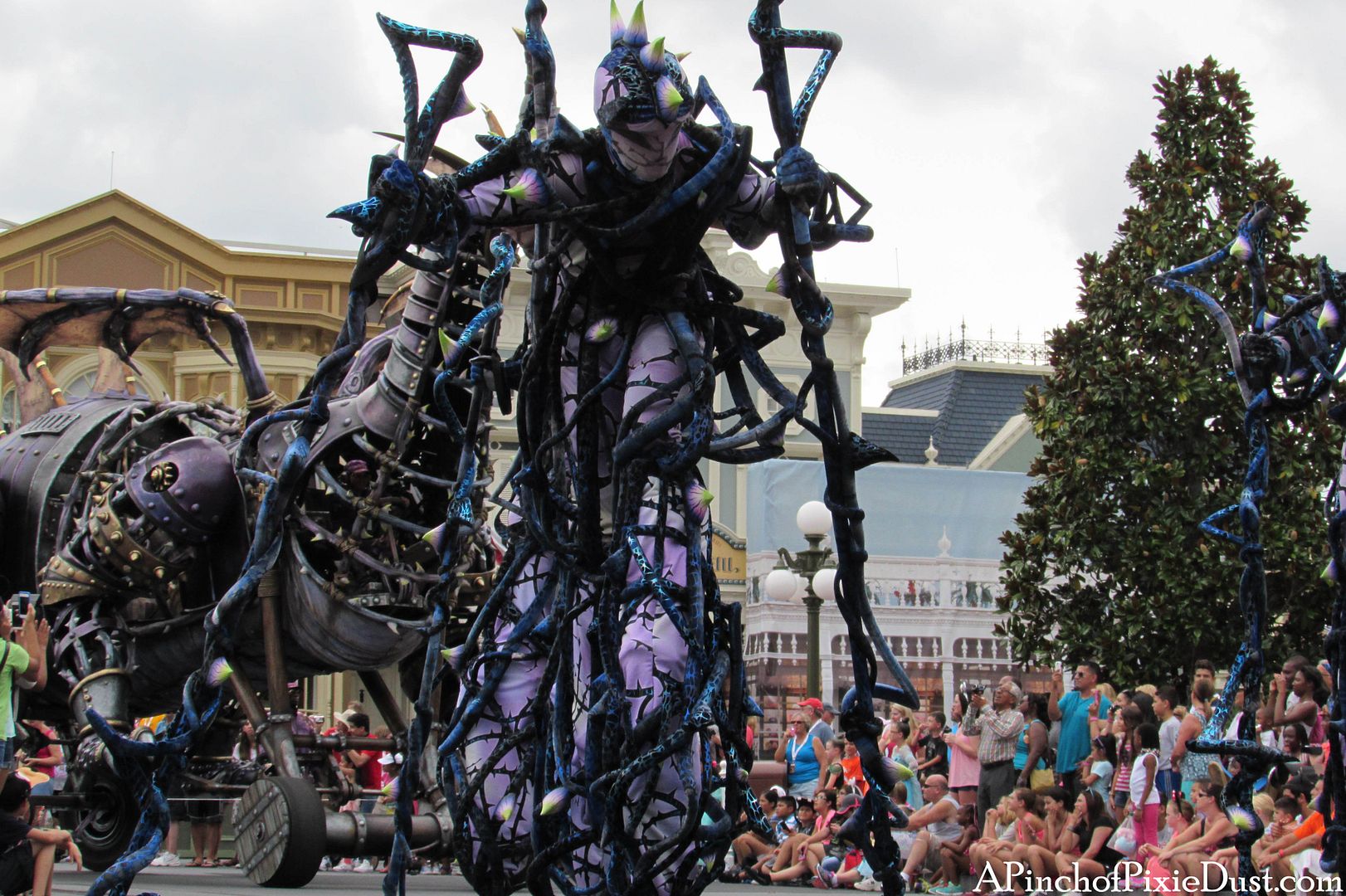 The thorns and vines covering Aurora's bower have come to life!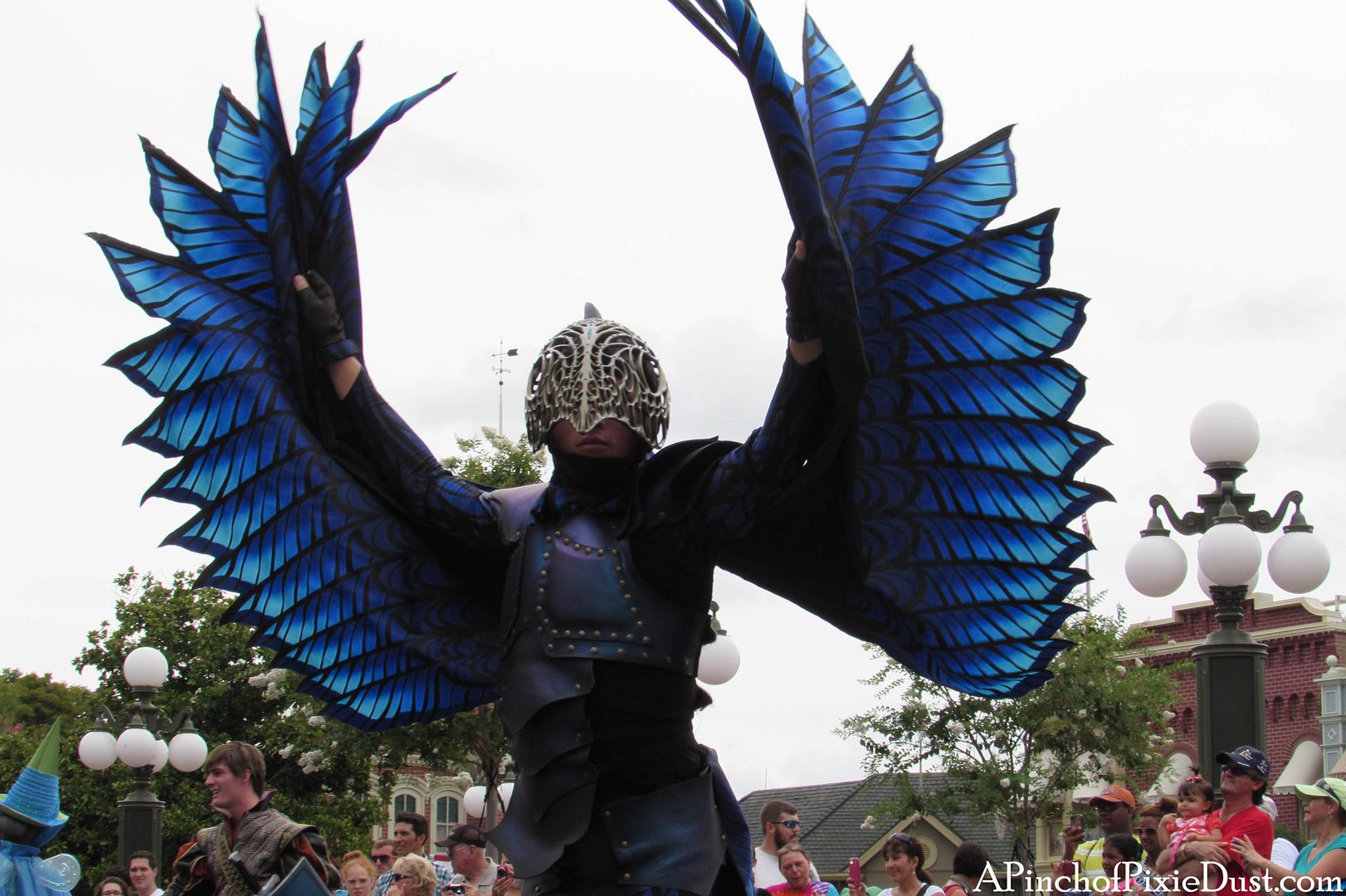 The feathers and filagree masks on the birds are awesome.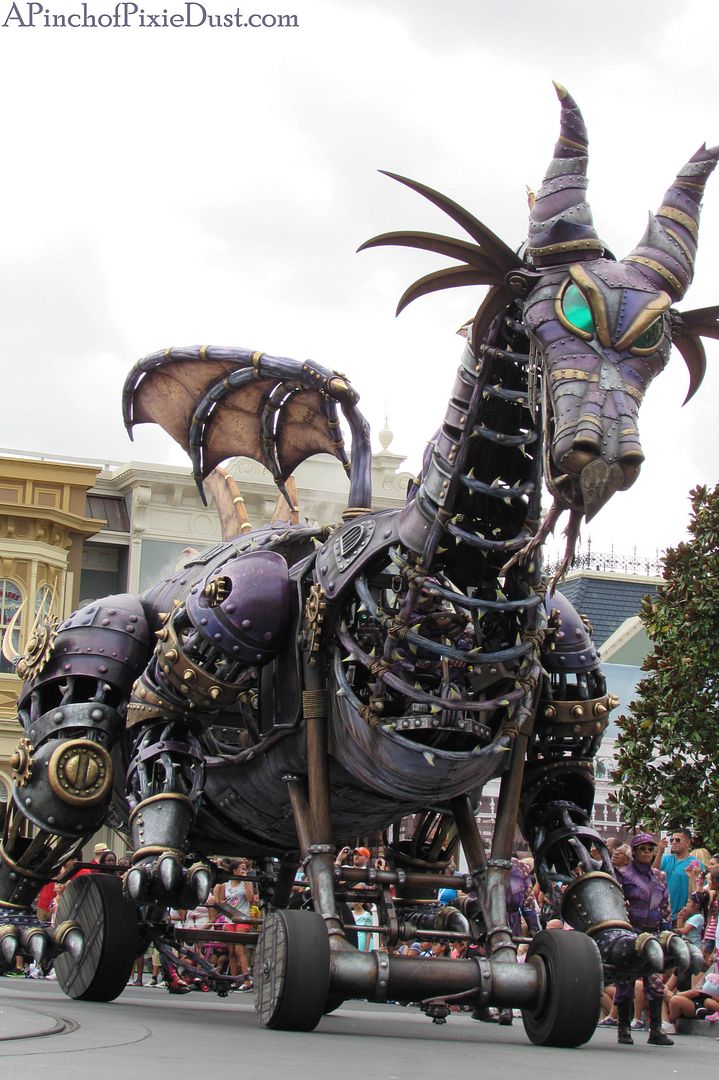 Then comes the main attraction...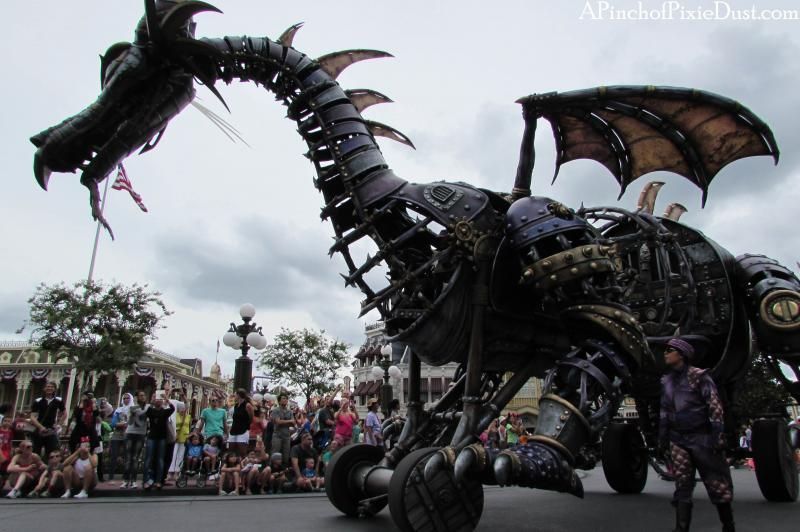 Can you see the operator sitting in the front? This dragon even spits fire - very cool.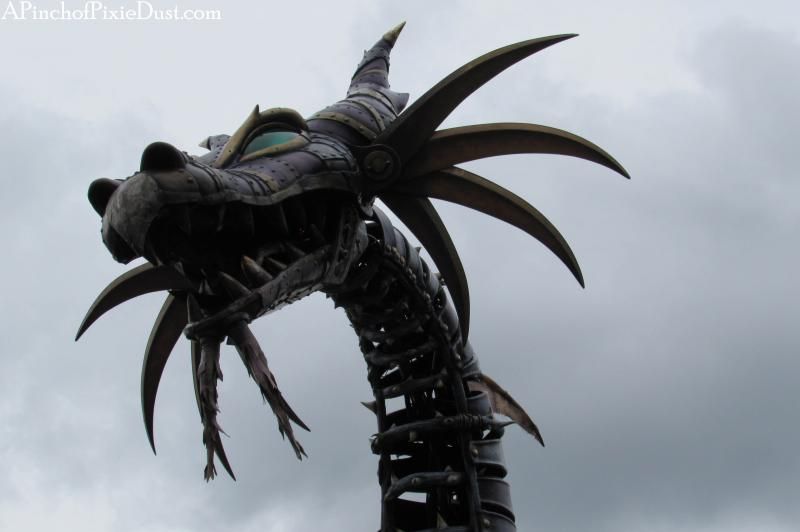 As a Disney Princess girl at heart, I'm kinda bummed that Princess Aurora's movie got such an epic parade segment but she herself didn't get to be in it, I'd like to see her out there fighting the ravens alongside Phillip. She could totally take them. :)
More Festival of Fantasy Fun: