It's just a hunk, a hunk of burning...cupcake?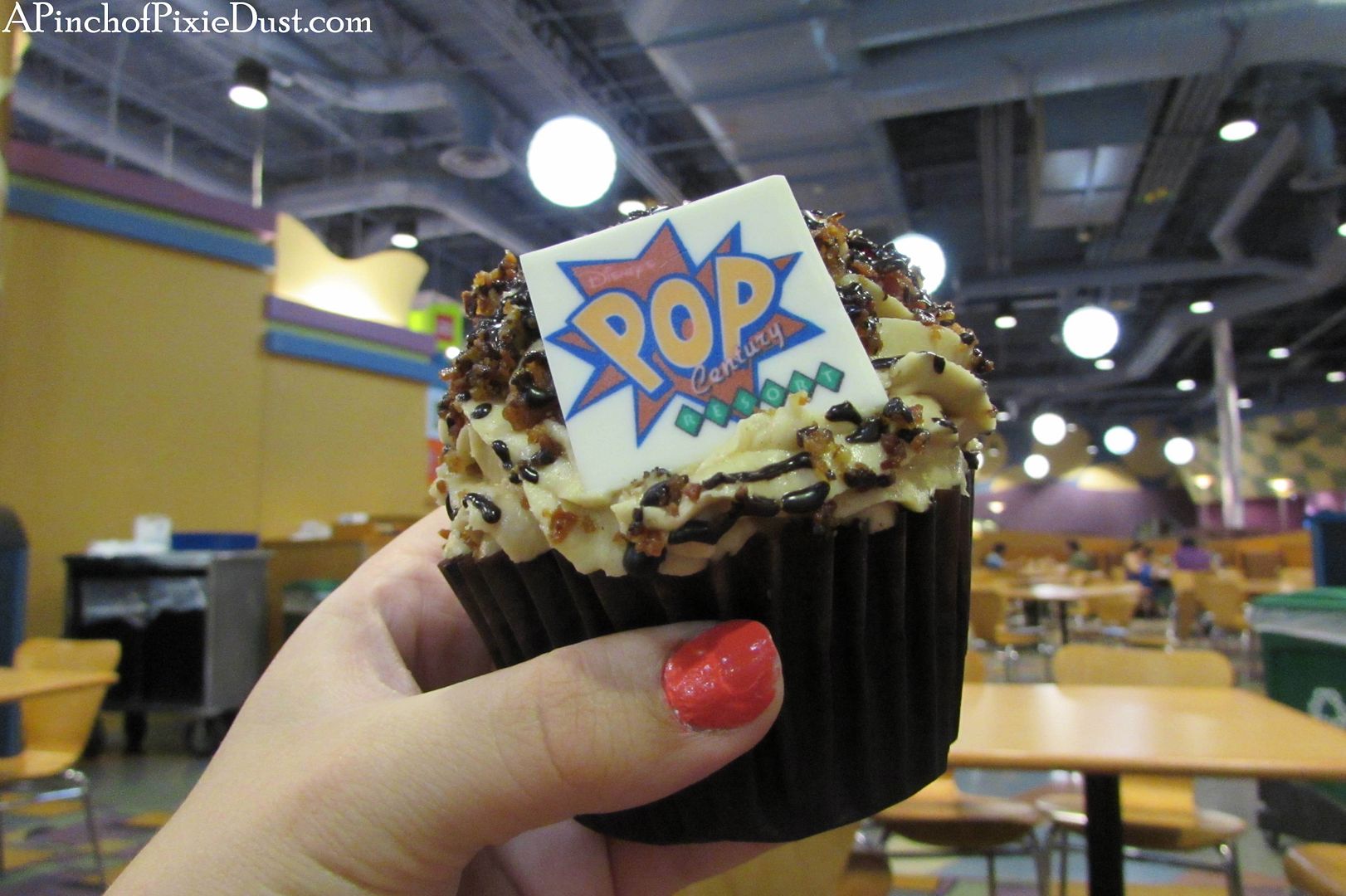 Today we're looking at Pop Century Resort's King Cupcake - isn't it a beauty?? I had always been a bit wary of this treat because of the crazy flavors - inspired by Elvis Presley of course - peanut butter, banana, and candied BACON. I'm sorry, I'm just not really a bacon person. Not a bacon cupcake person anyway! But as a Disney cupcake connoisseur, I decided I had to give it a try on our recent trip. ;)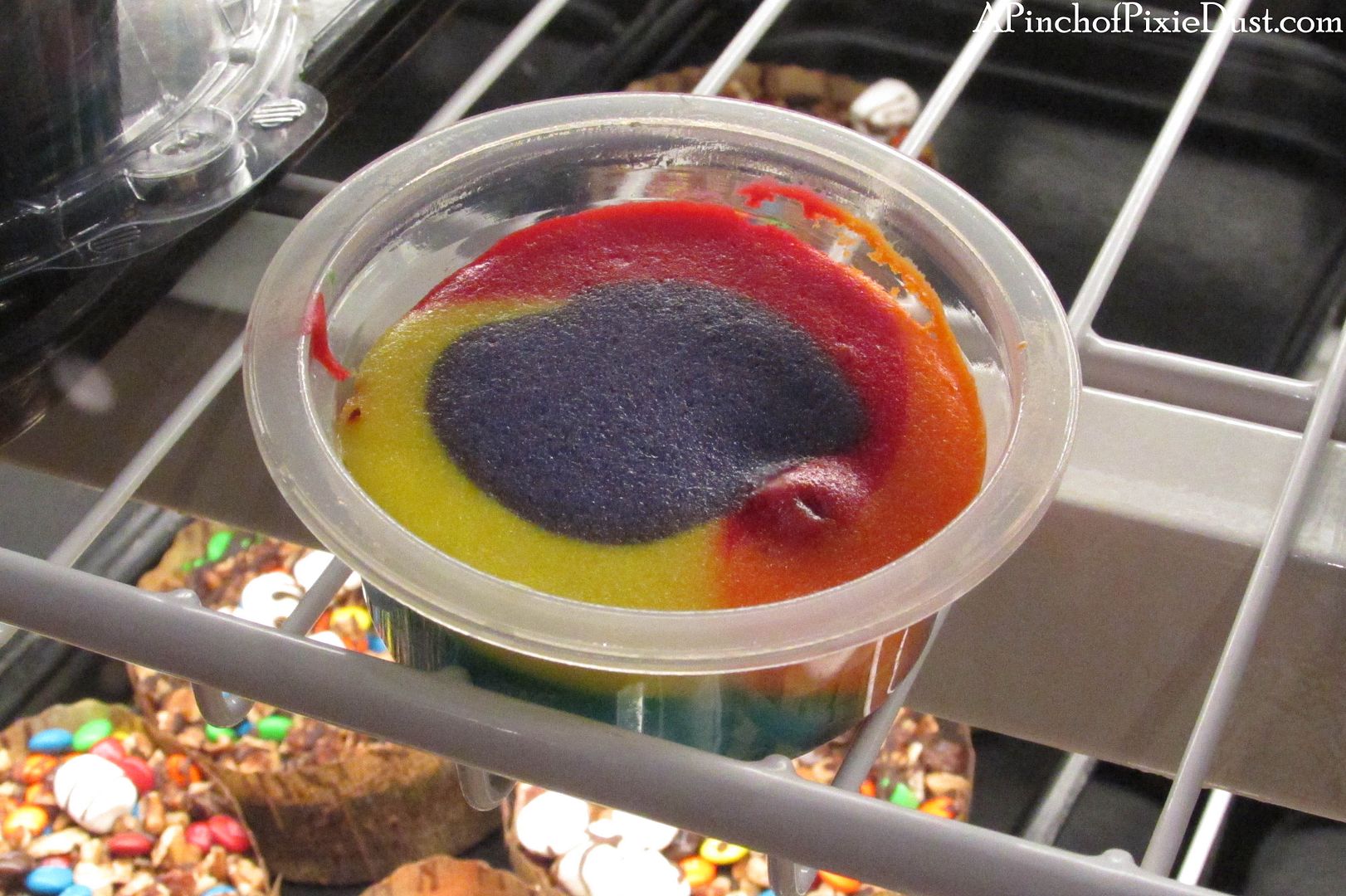 My usual POP favorite, the
tie dye cheesecake
, was not too difficult to resist - they changed the recipe! It used to be a big ol' actual slice of cake - red velvet on the bottom, colorful cheesecake on top. Now it's a woefully small dish of cheesecake, albeit still tie dyed.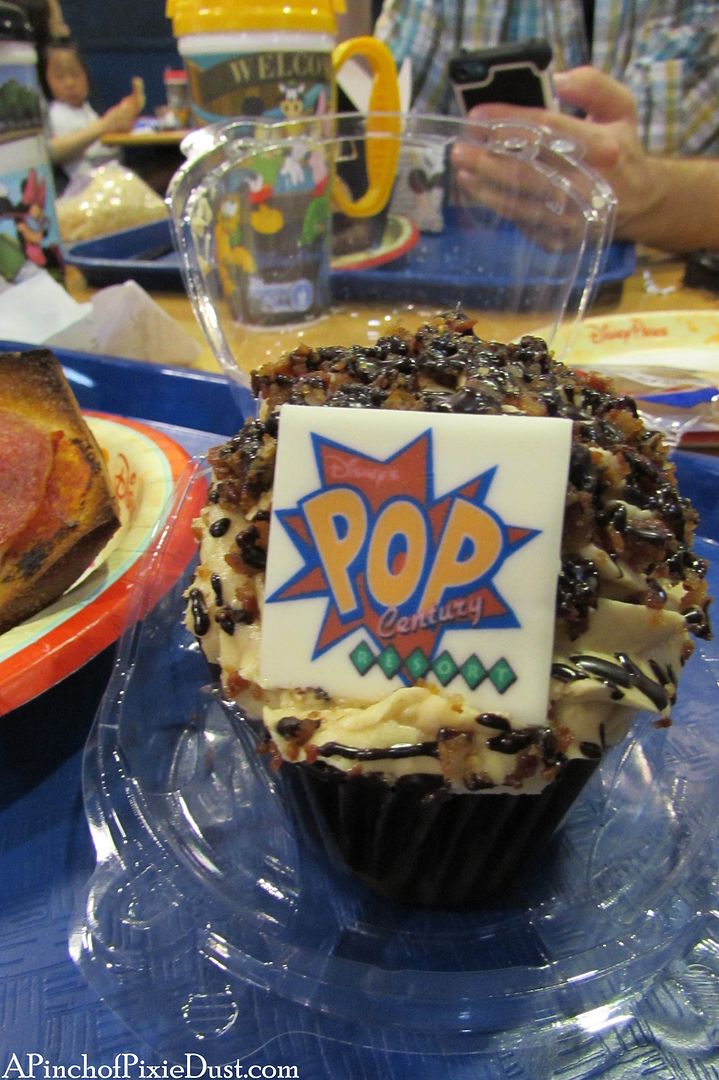 Luckily there was a new star behind the case! The desserts at the Everything Pop food court are just around the corner from the rest of the meal options and have their own check-out counter.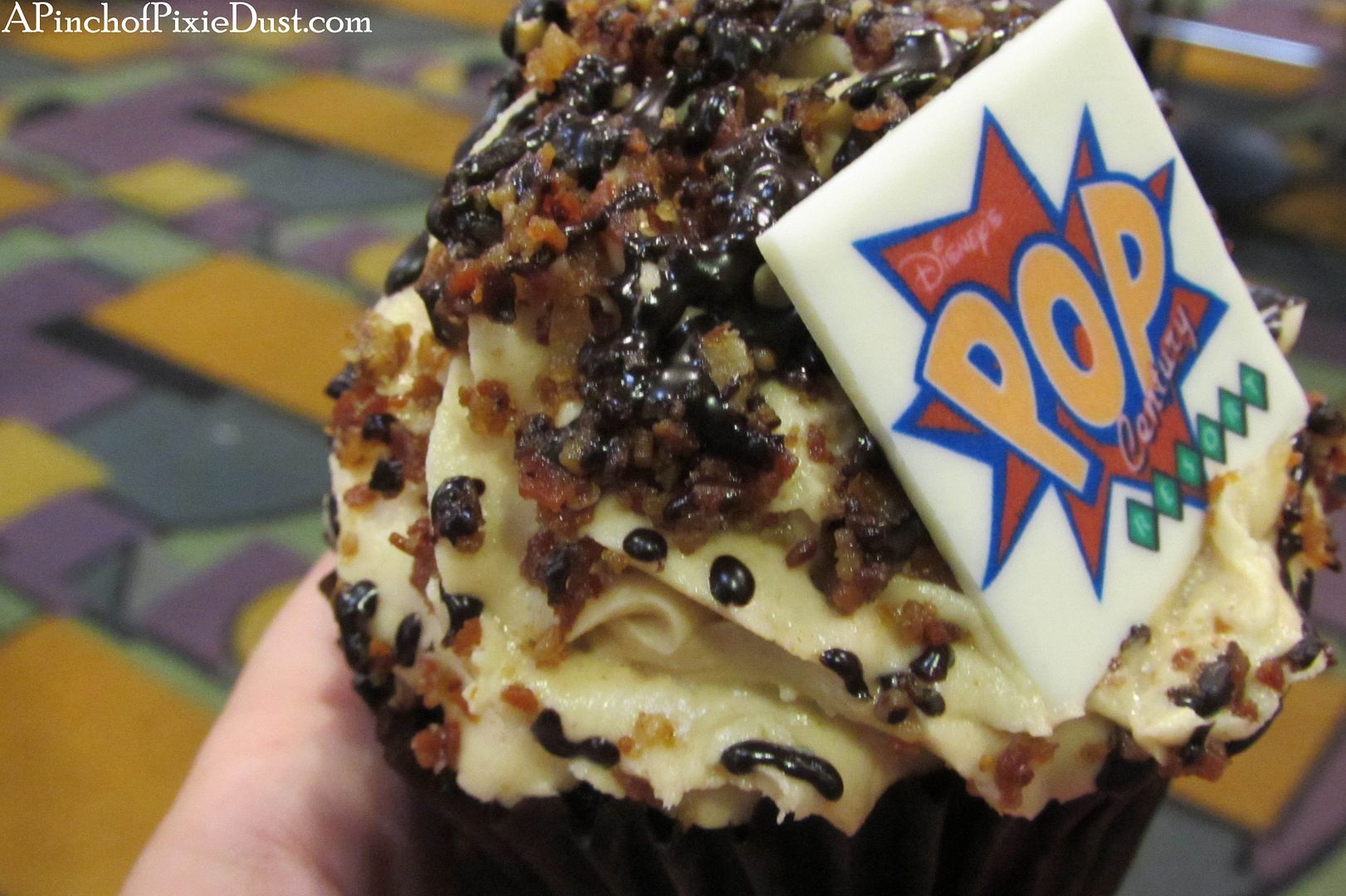 The peanut butter and chocolate looked fabulous, but...aaahhhh...that bacon!
There's the banana bit in the middle - that part I did not like and ate around. Otherwise, I really enjoyed this cupcake. The peanut butter icing was quite good, the cake was very tasty, and the candied bacon bits added just a little salty crunch without overwhelming you with the taste of bacon.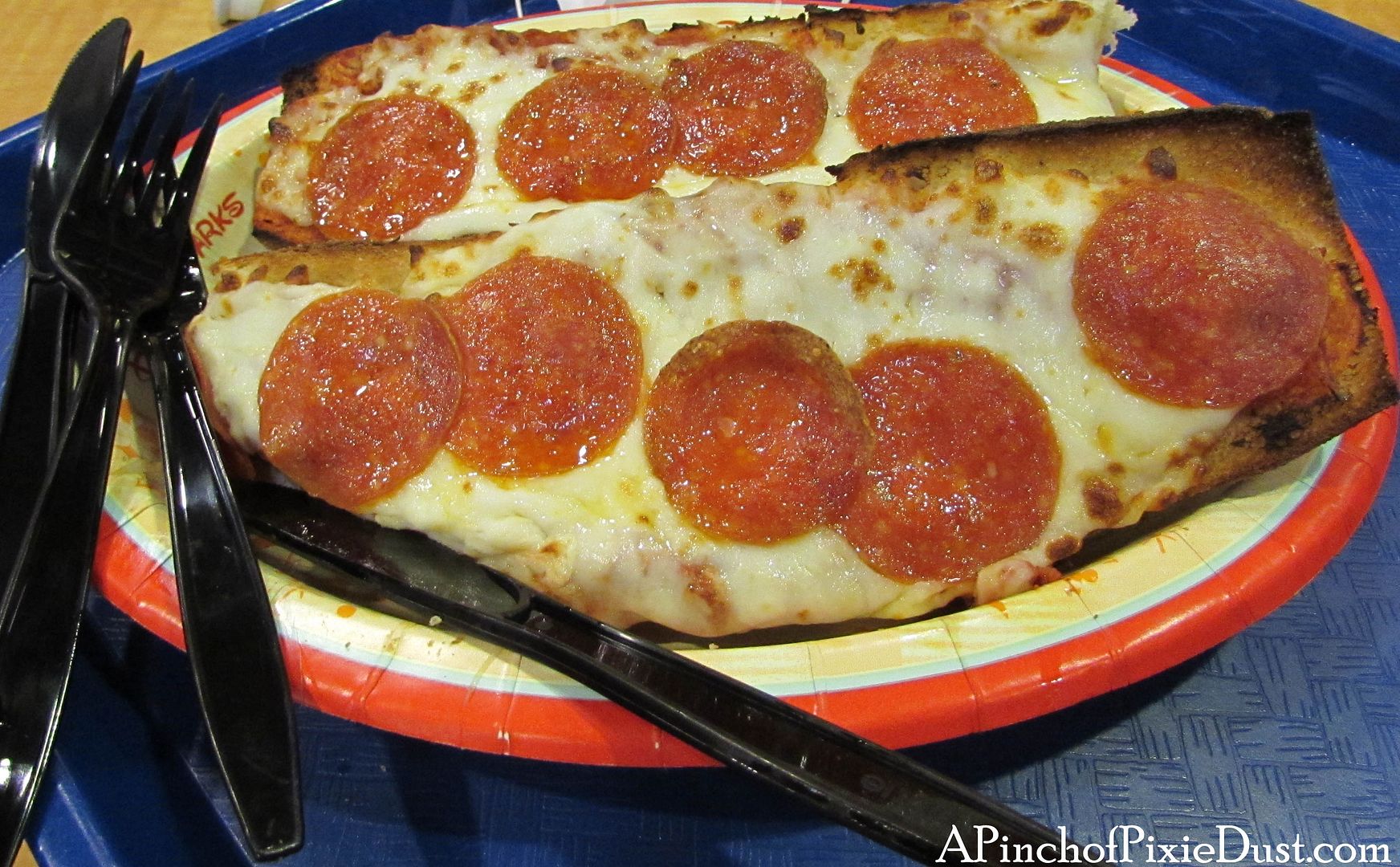 I didn't only have a cupcake for dinner that night - so to add a pinch of savory pixie dust to this post, here's a pic of the pepperoni french bread pizza Athos and I split. Super delicious!
One last cupcake photo just for fun. :) Hope it's a magical Monday!