We are off to ENGLAND for today's blog post, my friends. Don't worry, you won't need your passport. You might want a coat and some mittens, though...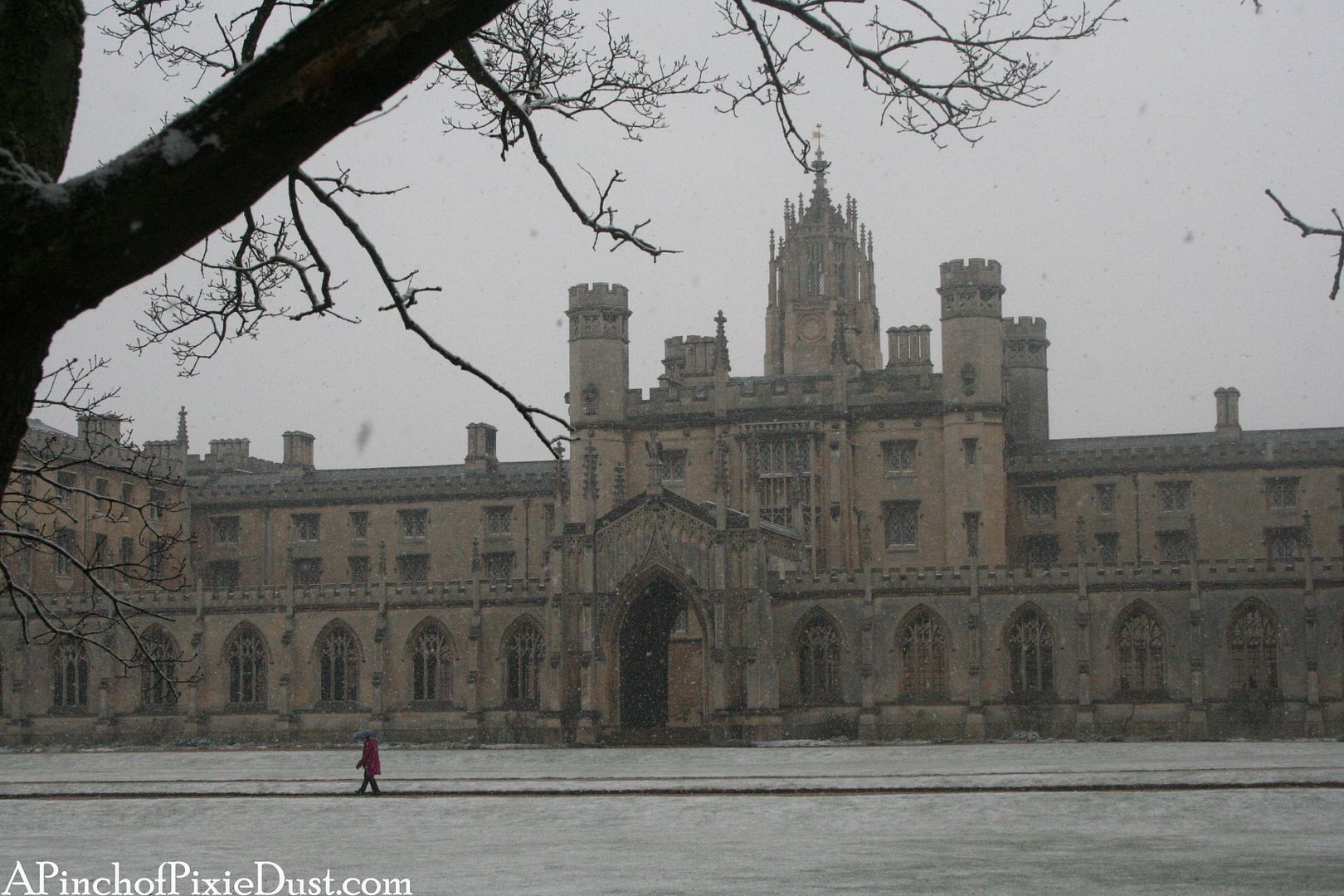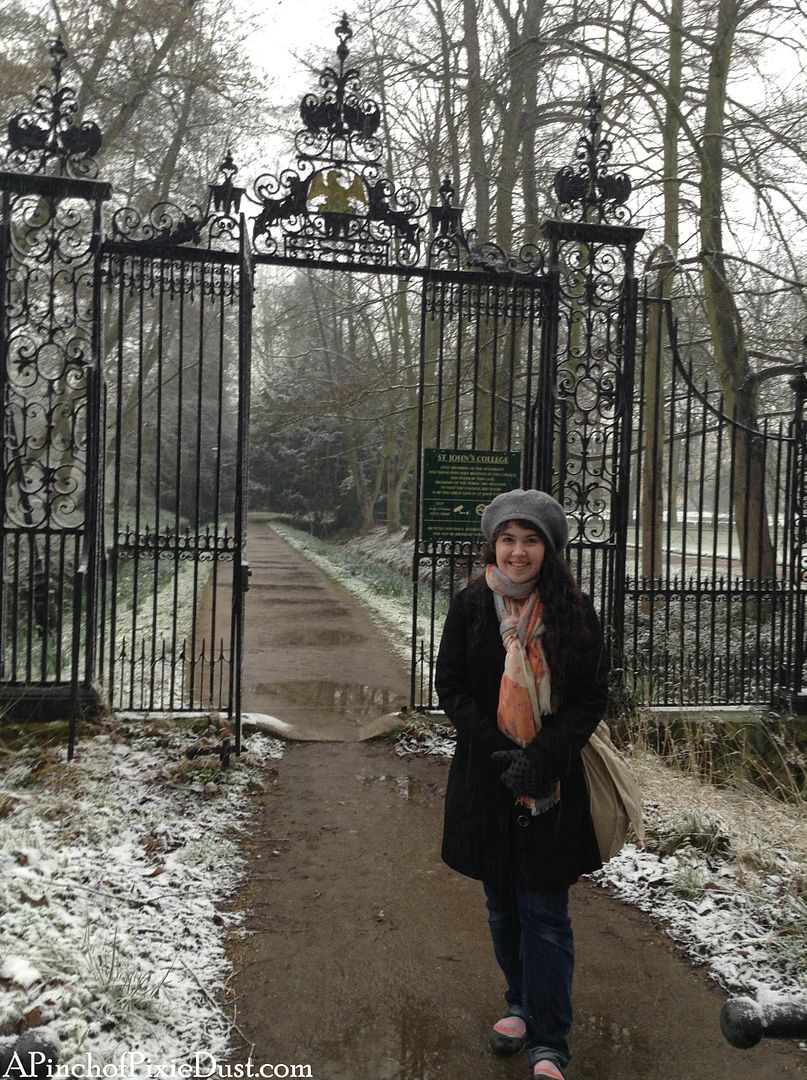 We were walking along the Backs - the back of the colleges against the river - and the gate to St. John's College was open. This was during one of the college breaks, so there weren't many students around.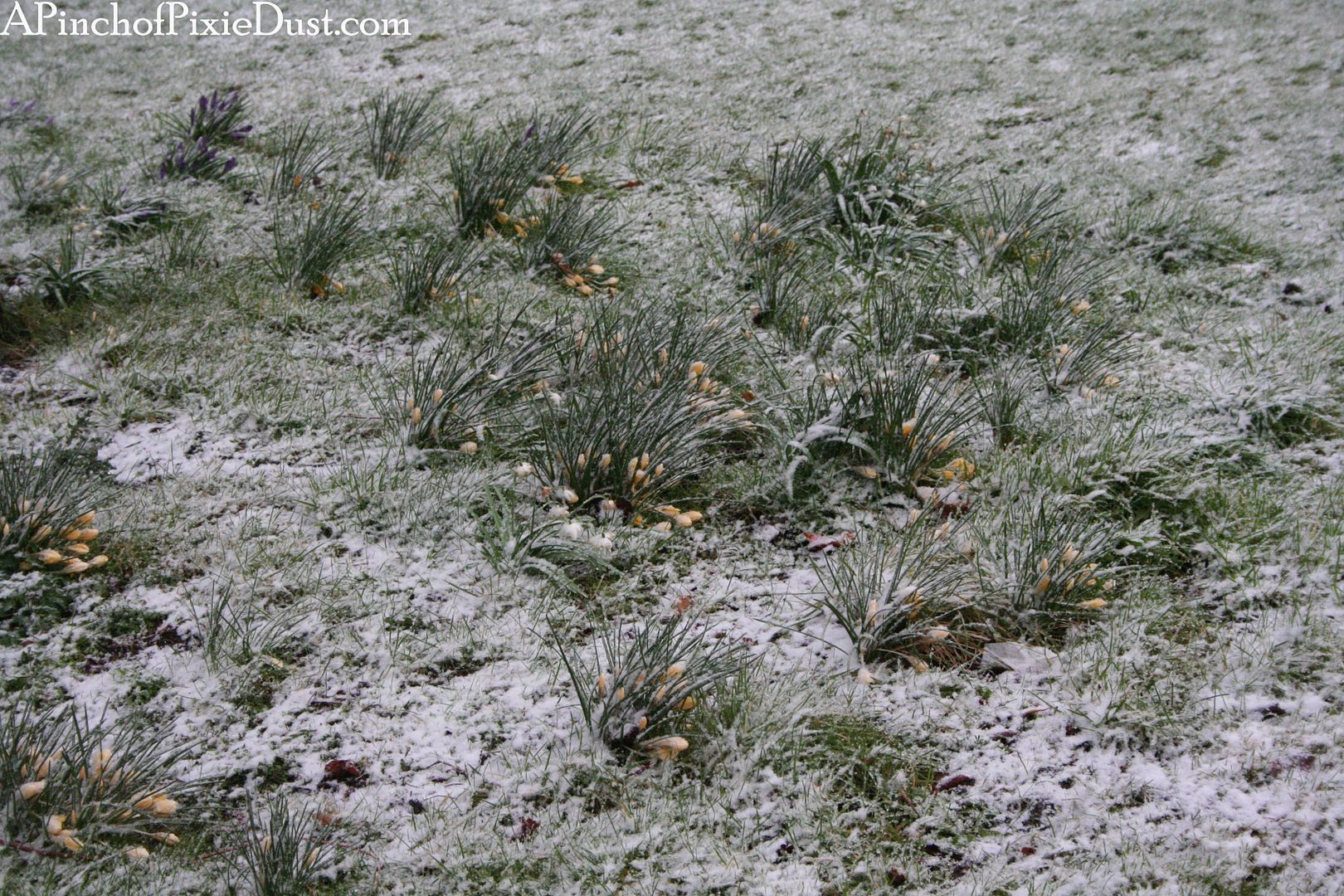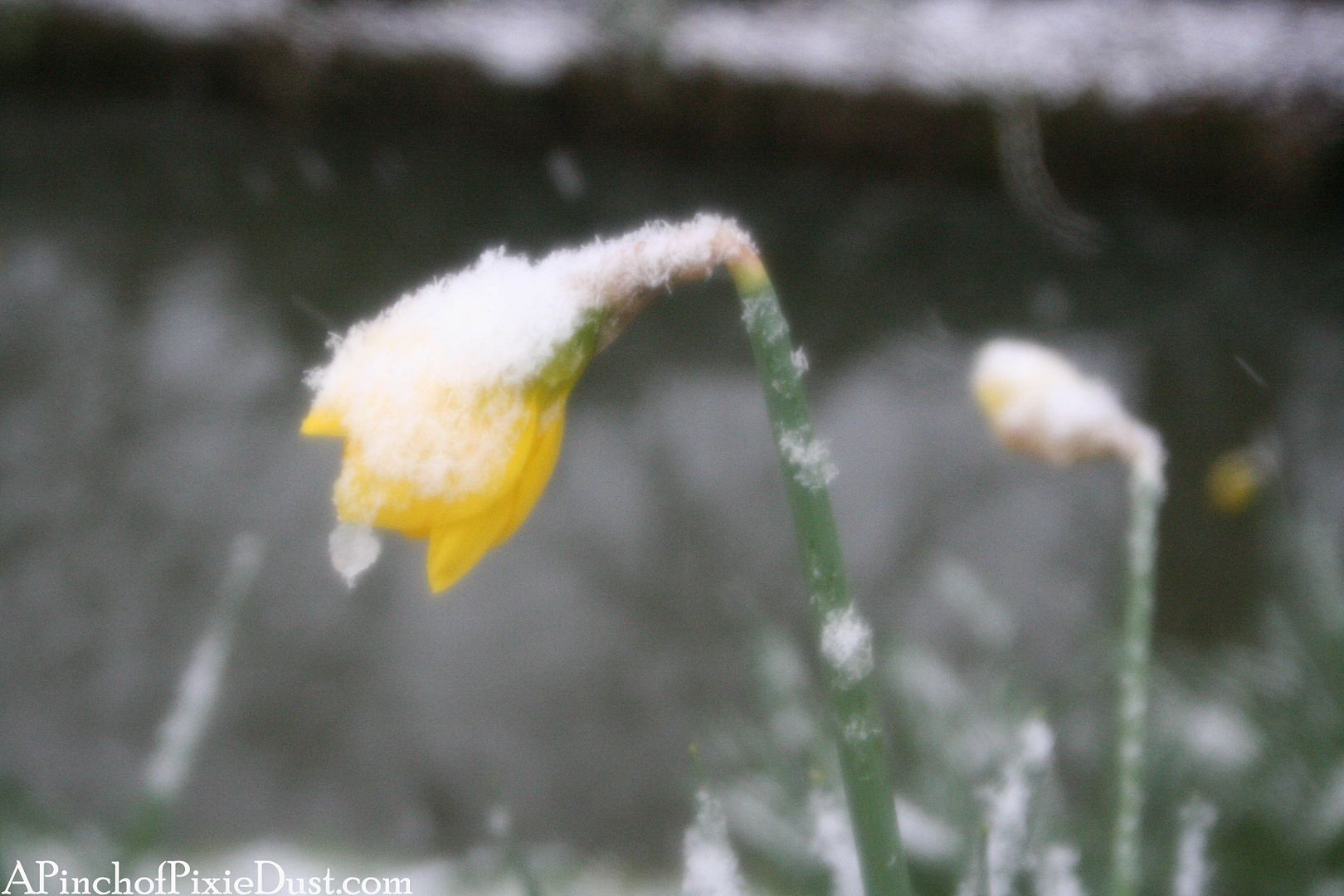 The frosted daffodils looked as surprised by the snow as we were! I had been thinking of this as a "spring" trip to Europe when doing the planning beforehand, but the weather had other ideas.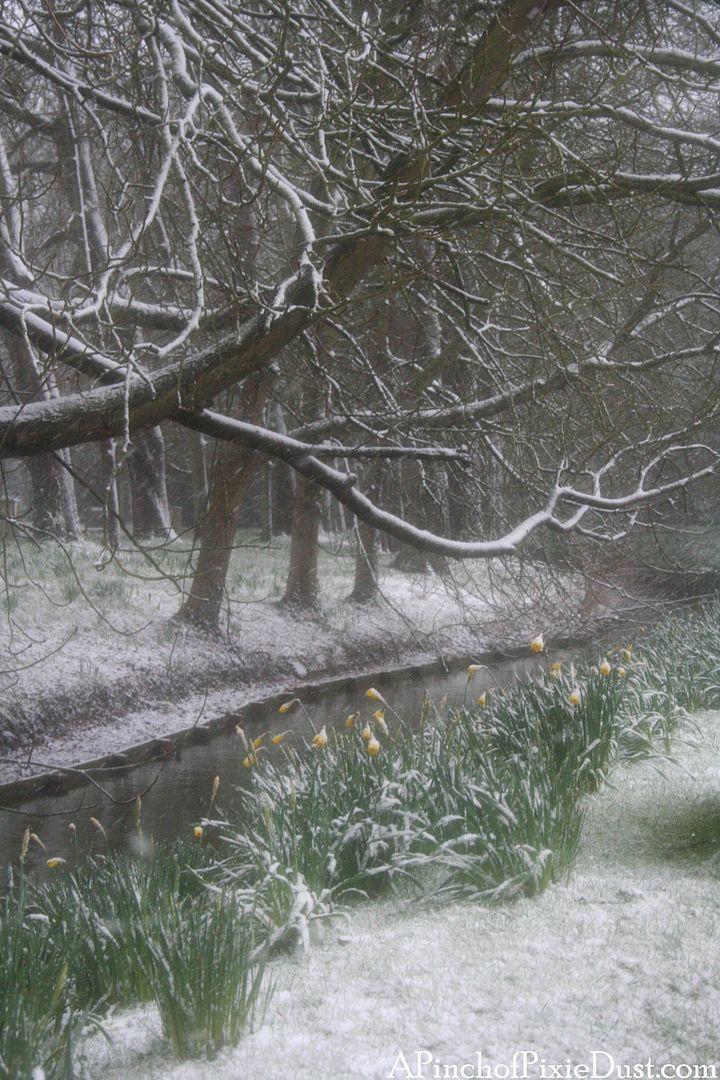 Cambridge covered in white was quite beautiful though!
There's the Bridge of Sighs! It is awfully pretty - although it doesn't look much like the one in Venice. Why is it called the Bridge of Sighs then, I wonder? I'm picturing some St. John's undergraduates a hundred years ago reading Byron and jokingly calling their bridge the Bridge of Sighs as they sighed on the way to their exams...and then name stuck!
Doesn't this place look like a castle?
Just look at that ceiling!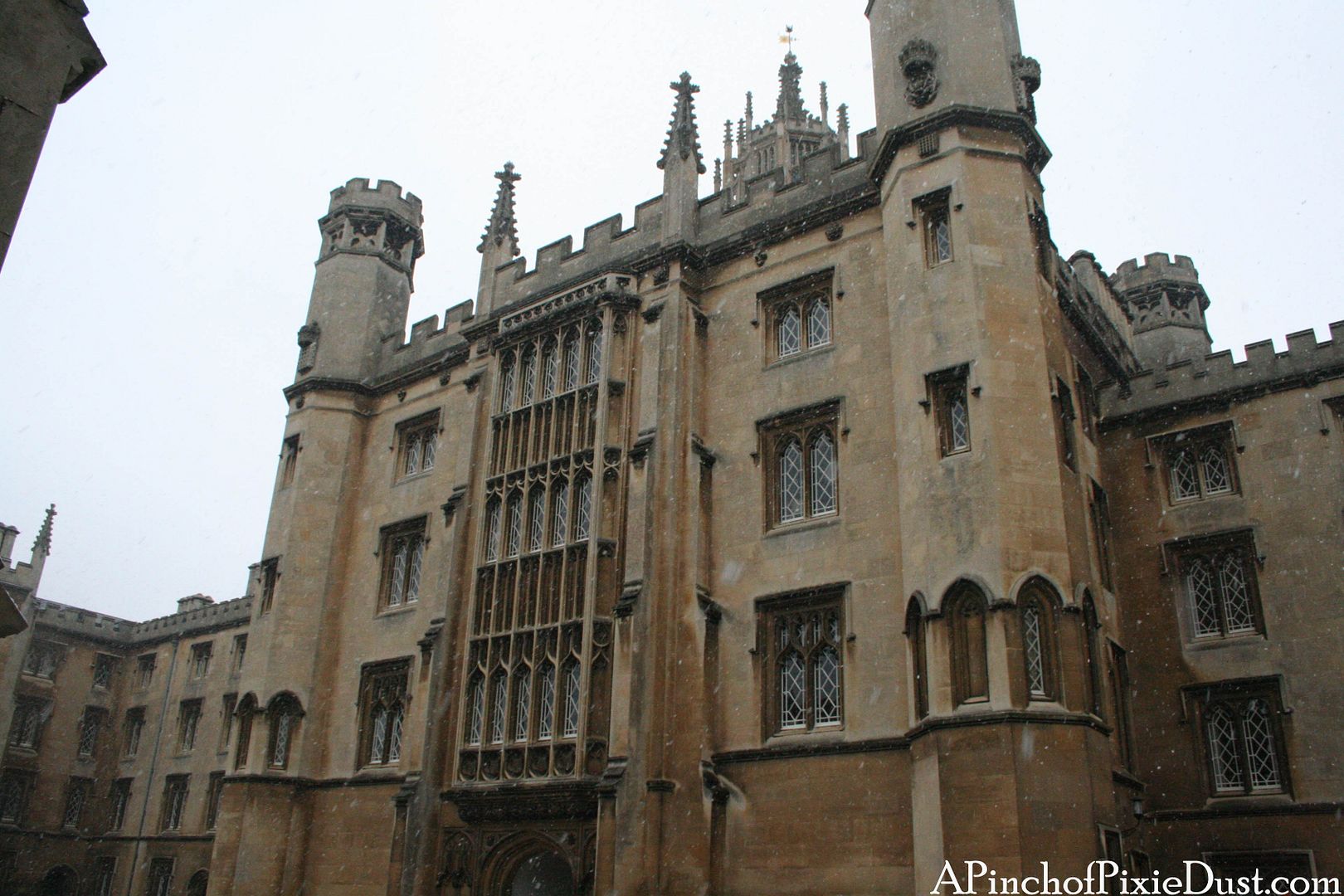 Yup. Definitely a castle. ;)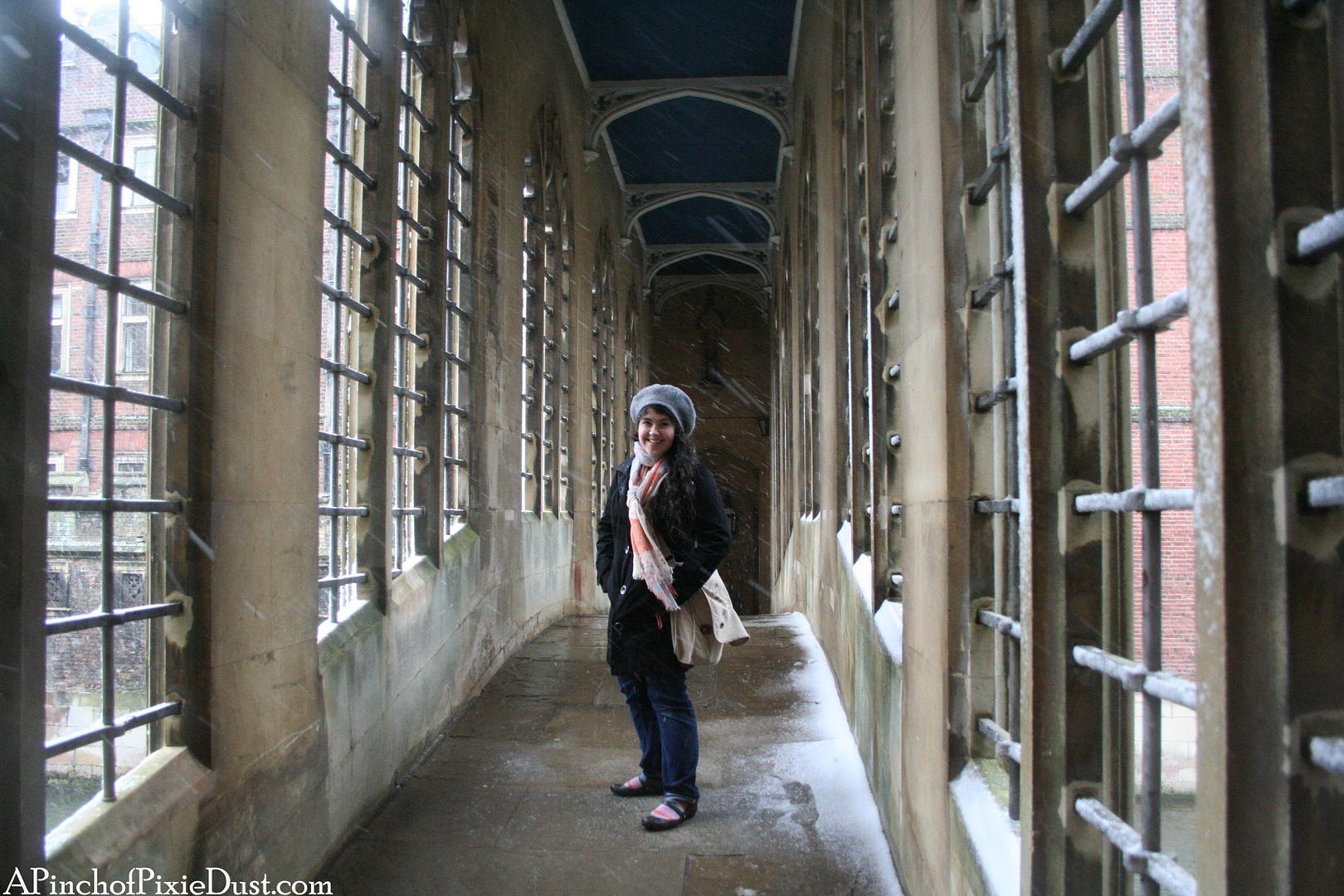 We crossed the Bridge of Sighs - snowflakes were gusting through the open panels!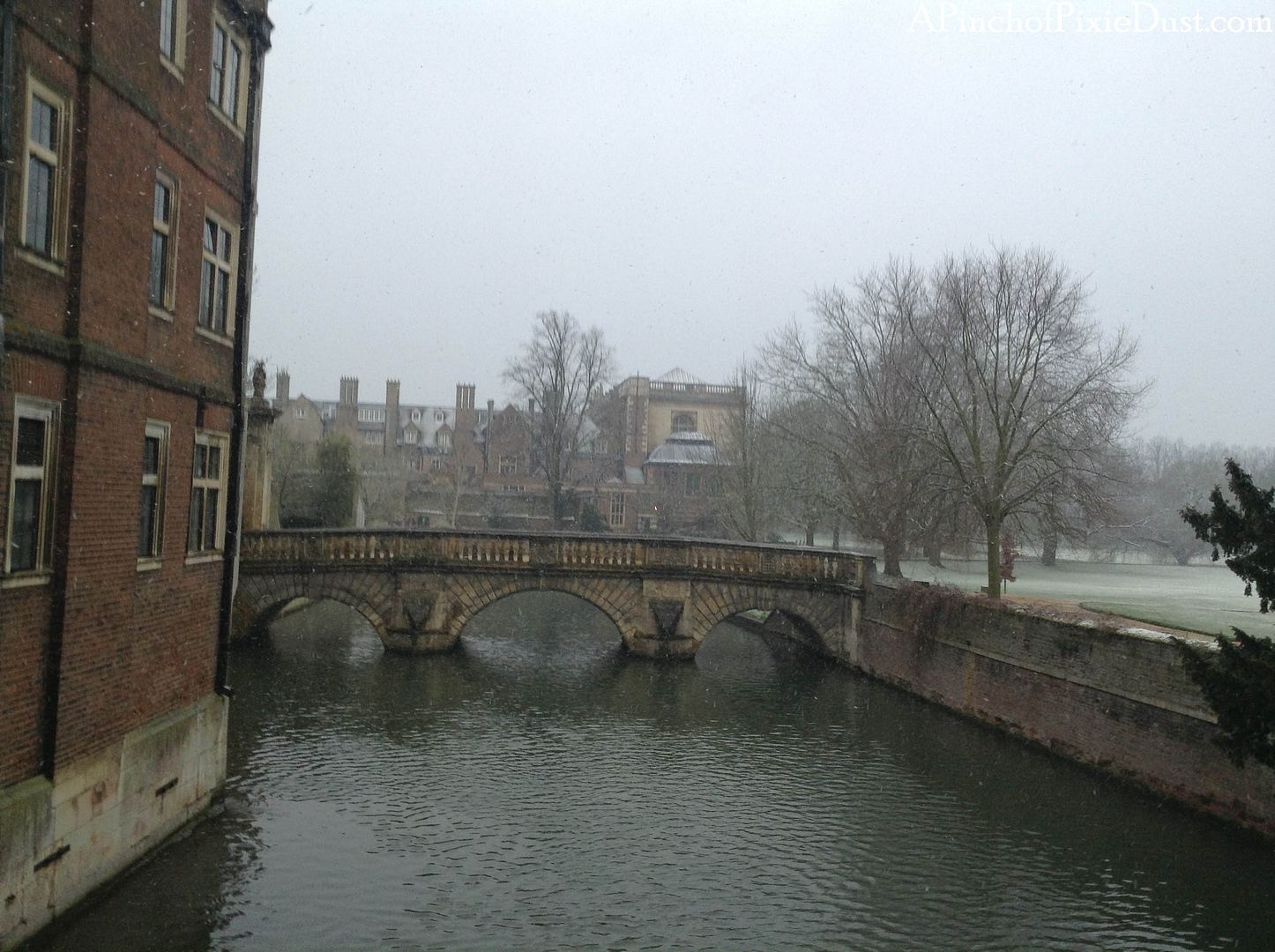 Looking out towards Clare College.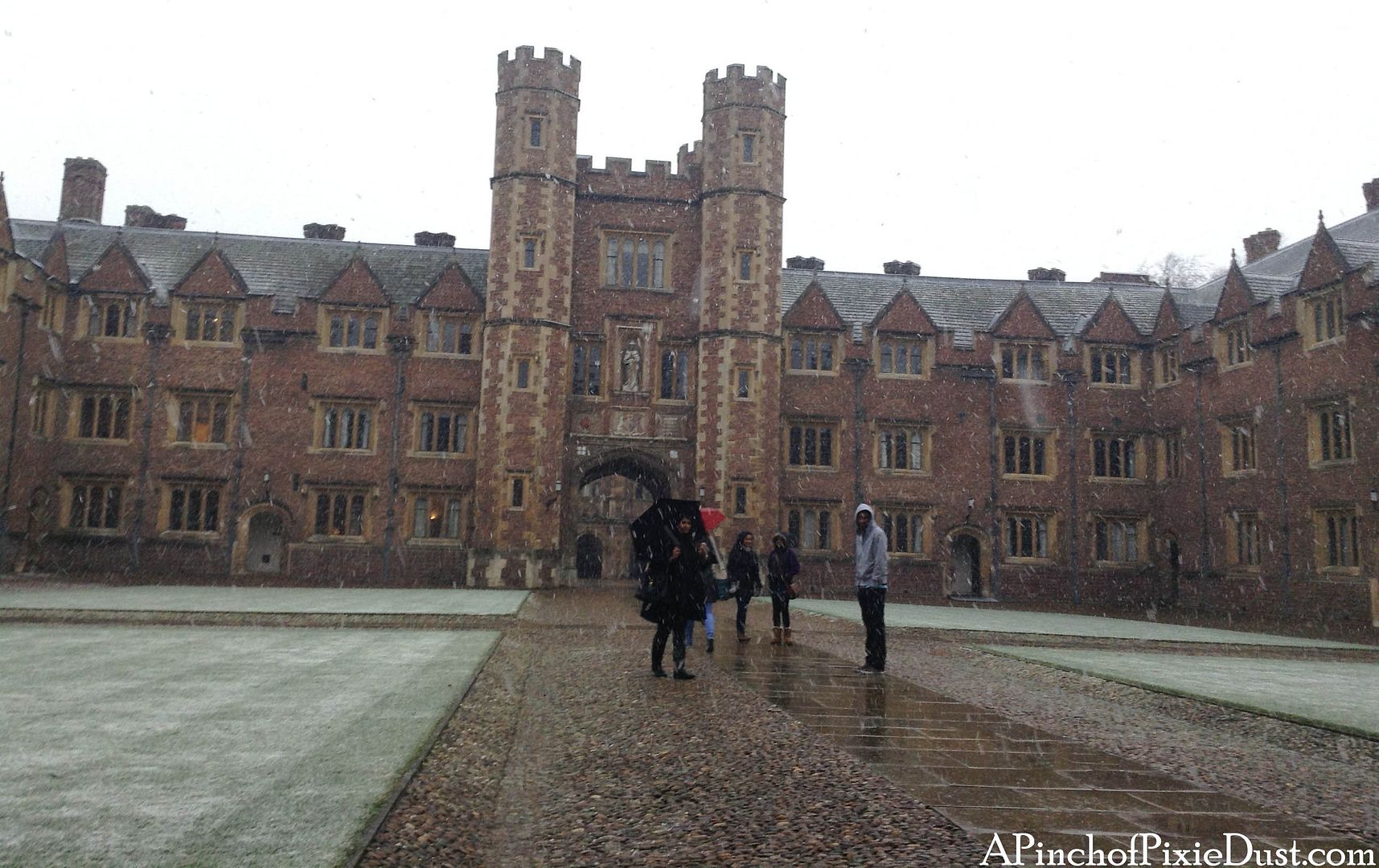 Crossing through Second Court - it also looks like a castle, a brick Tudor castle...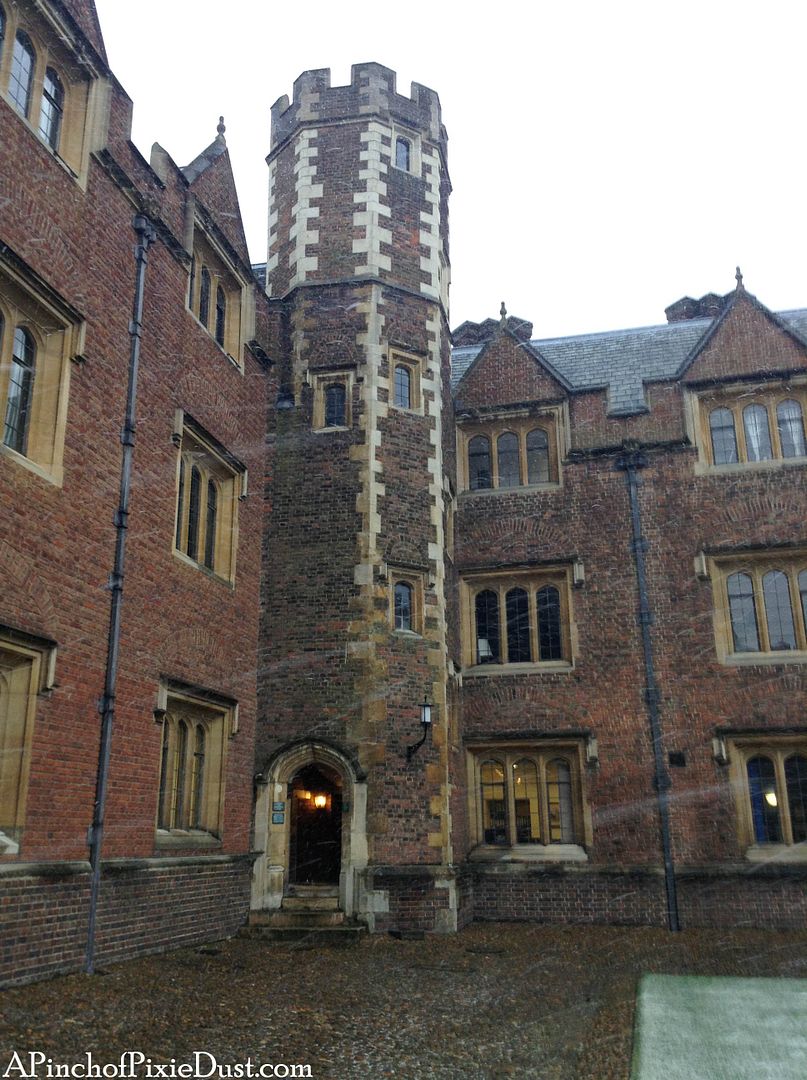 Did you know the poet William Wordsworth lived here? Possibly not in that exact tower - his rooms were in First Court, and you can apparently rent them out for functions now.
Standing outside the Chapel.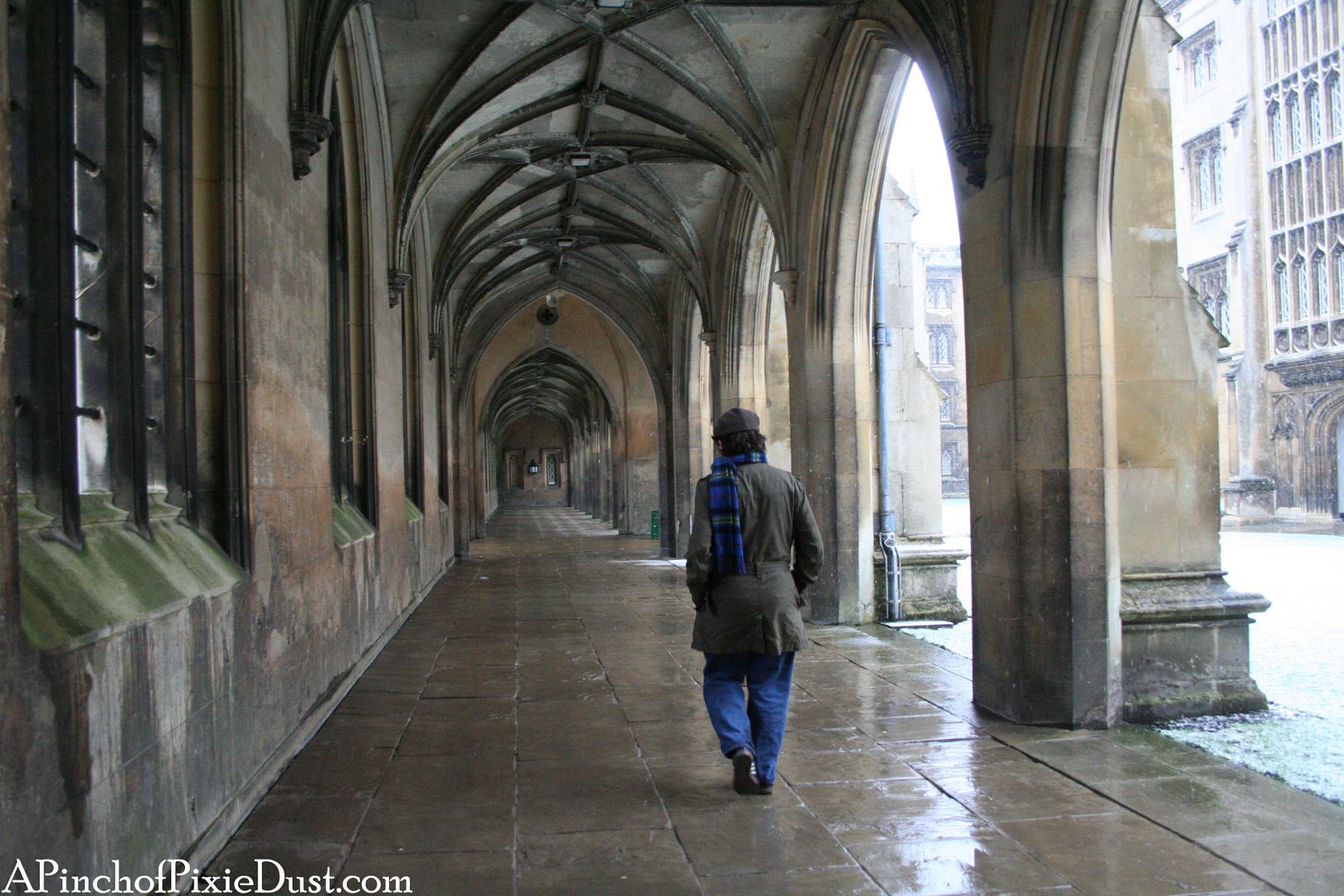 Strolling about some more...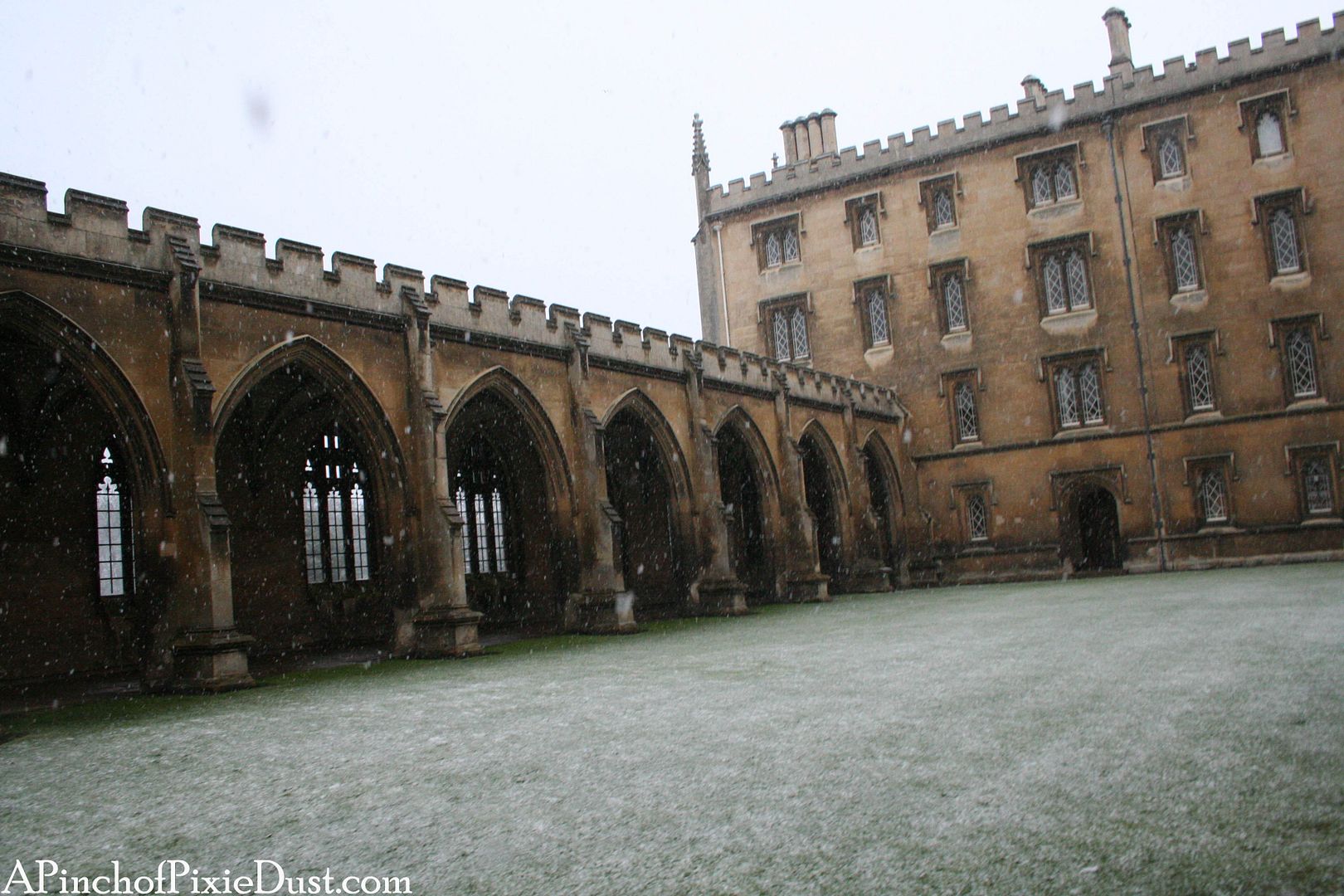 In New Court again...those cloisters are so lovely.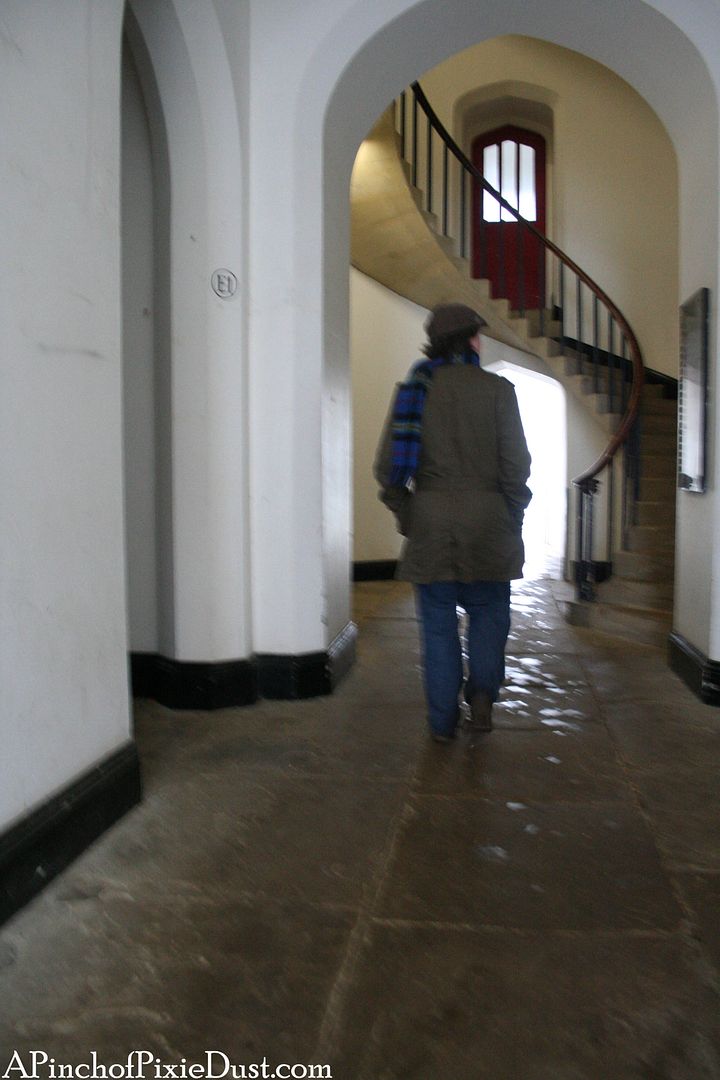 I loved the board of student names with the old-fashioned "IN" and "OUT" sliders. My mother studied abroad at Cambridge, and I know I have some blog readers who go to Cambridge - so to some this blog post might seem nothing out of the ordinary, but I was smitten with St. John's. It was amazing to be able to visit.
Meandering past the shivering daffodils by the Backs again.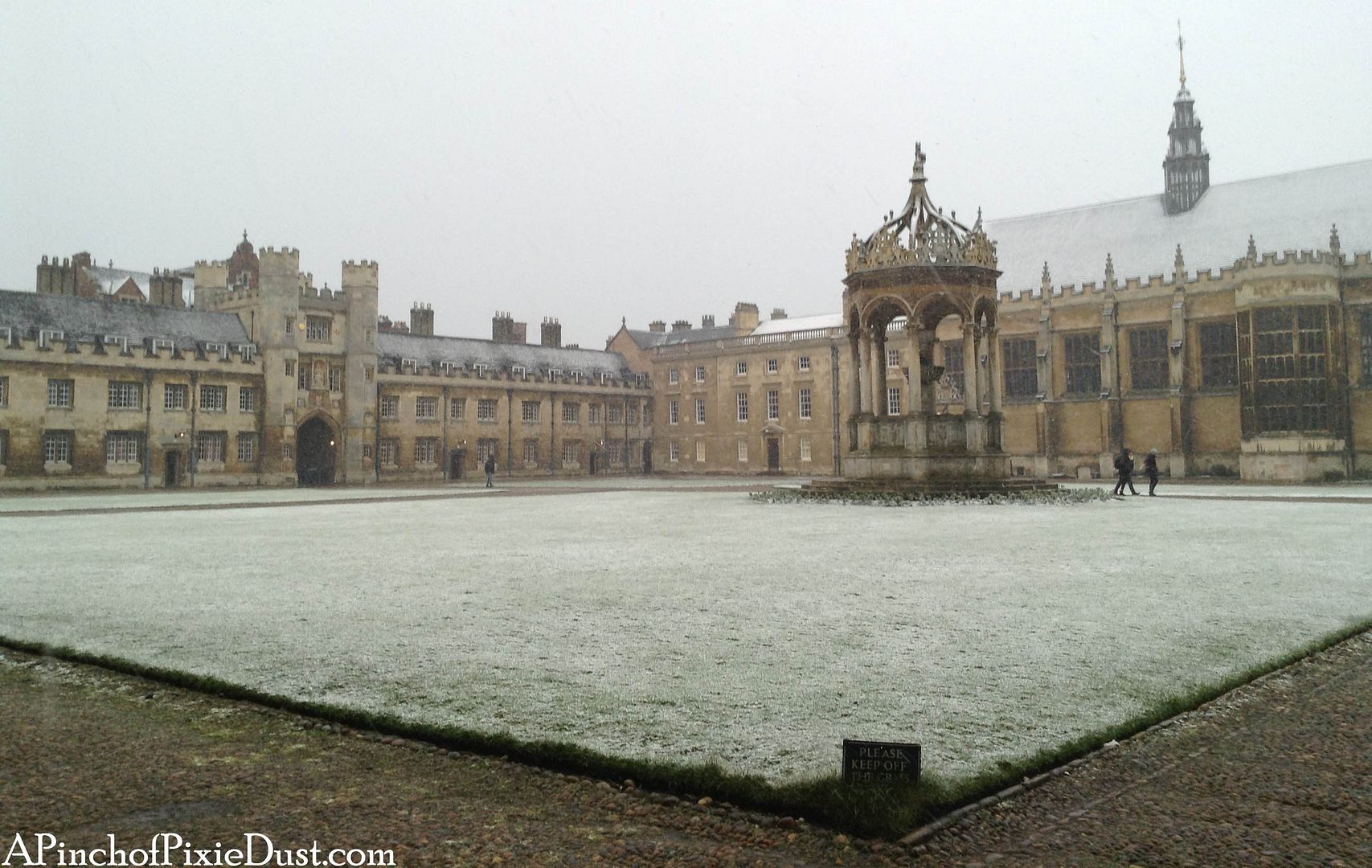 We were able to look in a few more colleges that evening. Here's Trinity College's Great Court - that structure in the middle is a fountain. Byron went to Trinity College Cambridge. This is turning into a very poetical post... ;)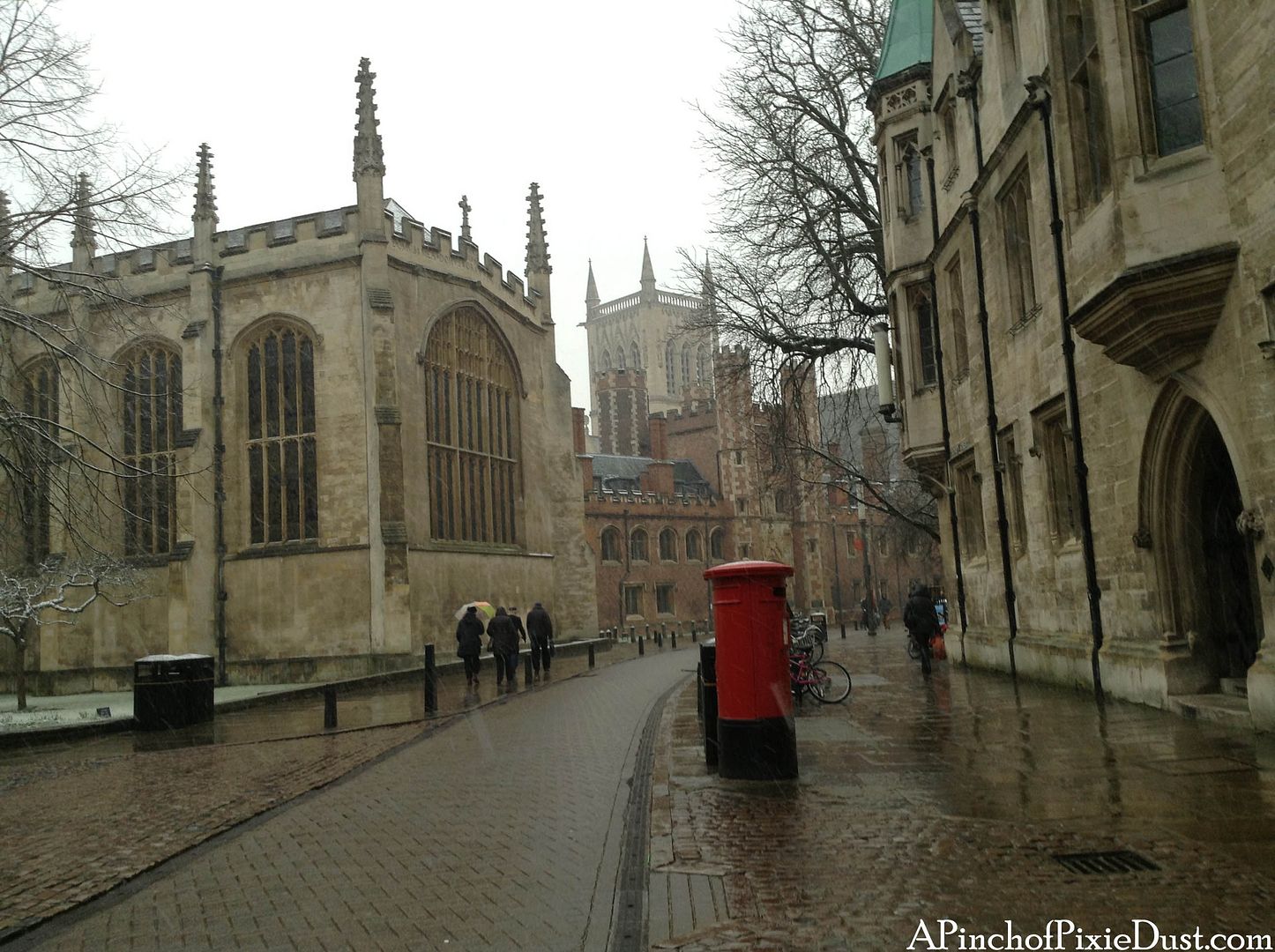 Back out on the streets! Cambridge is just gorgeous.
This is called, quite appropriately, the Round Church.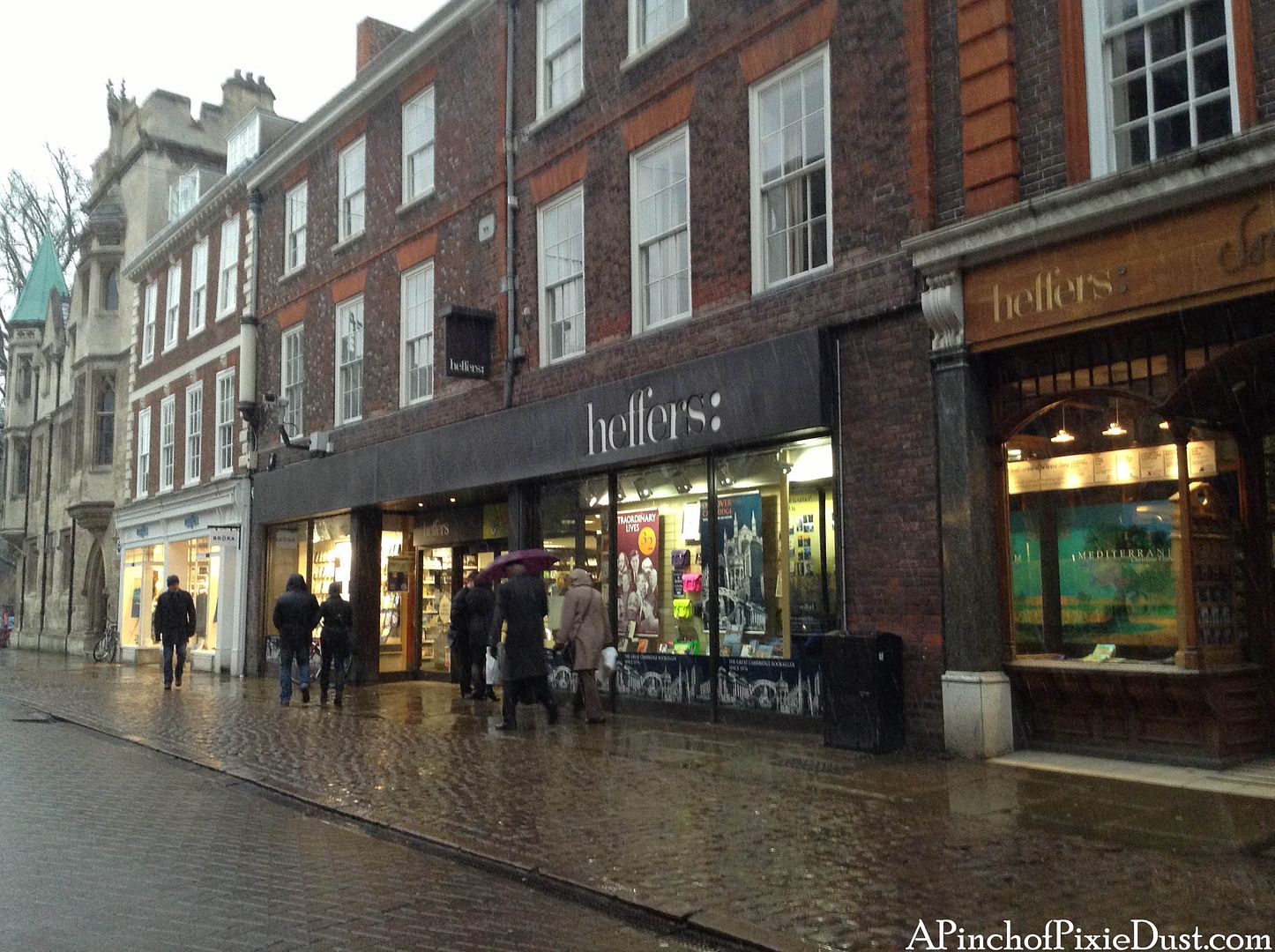 The shops were still open, so we had a browse around Heffer's, one of Cambridge's oldest and biggest bookshops...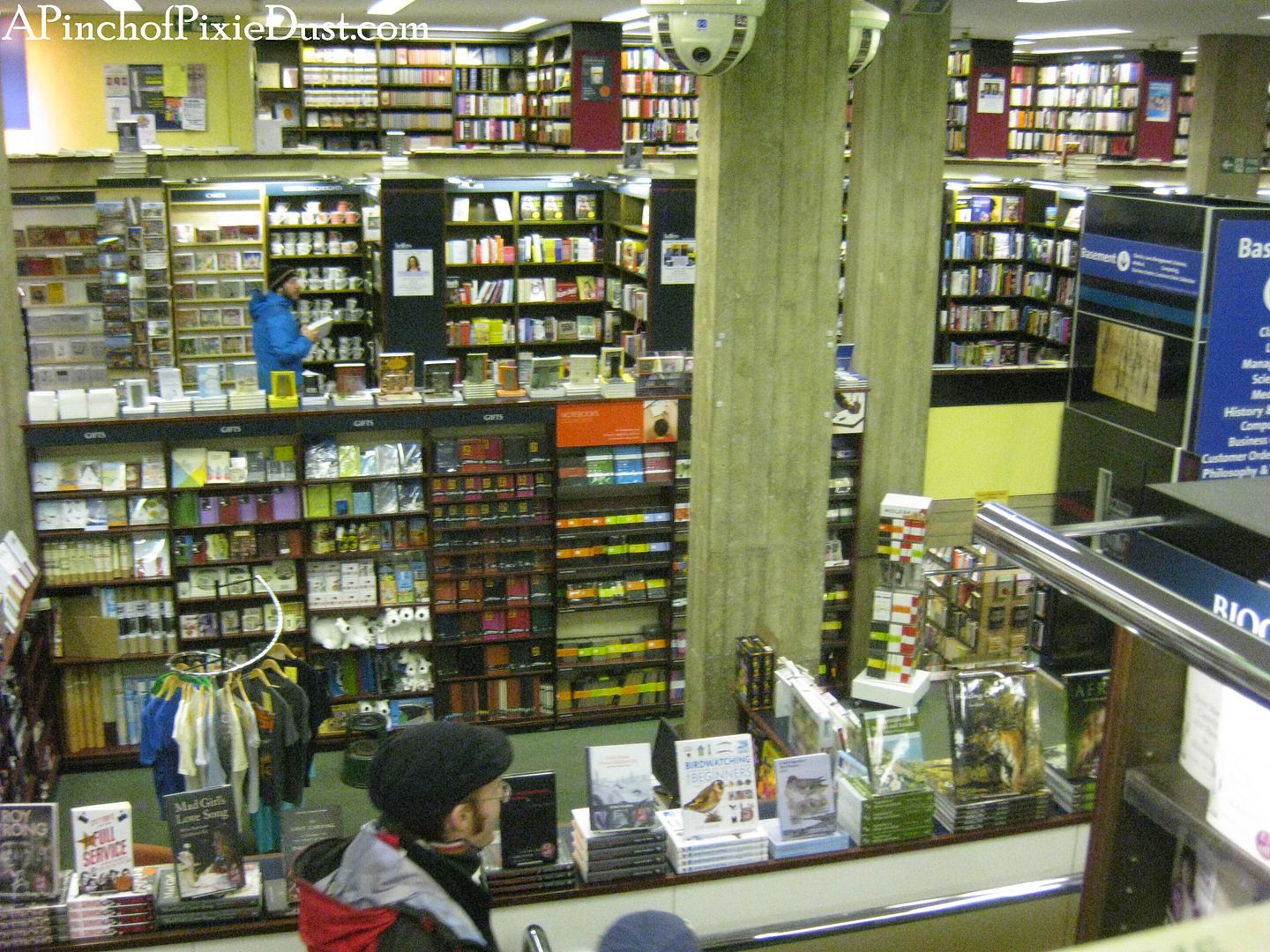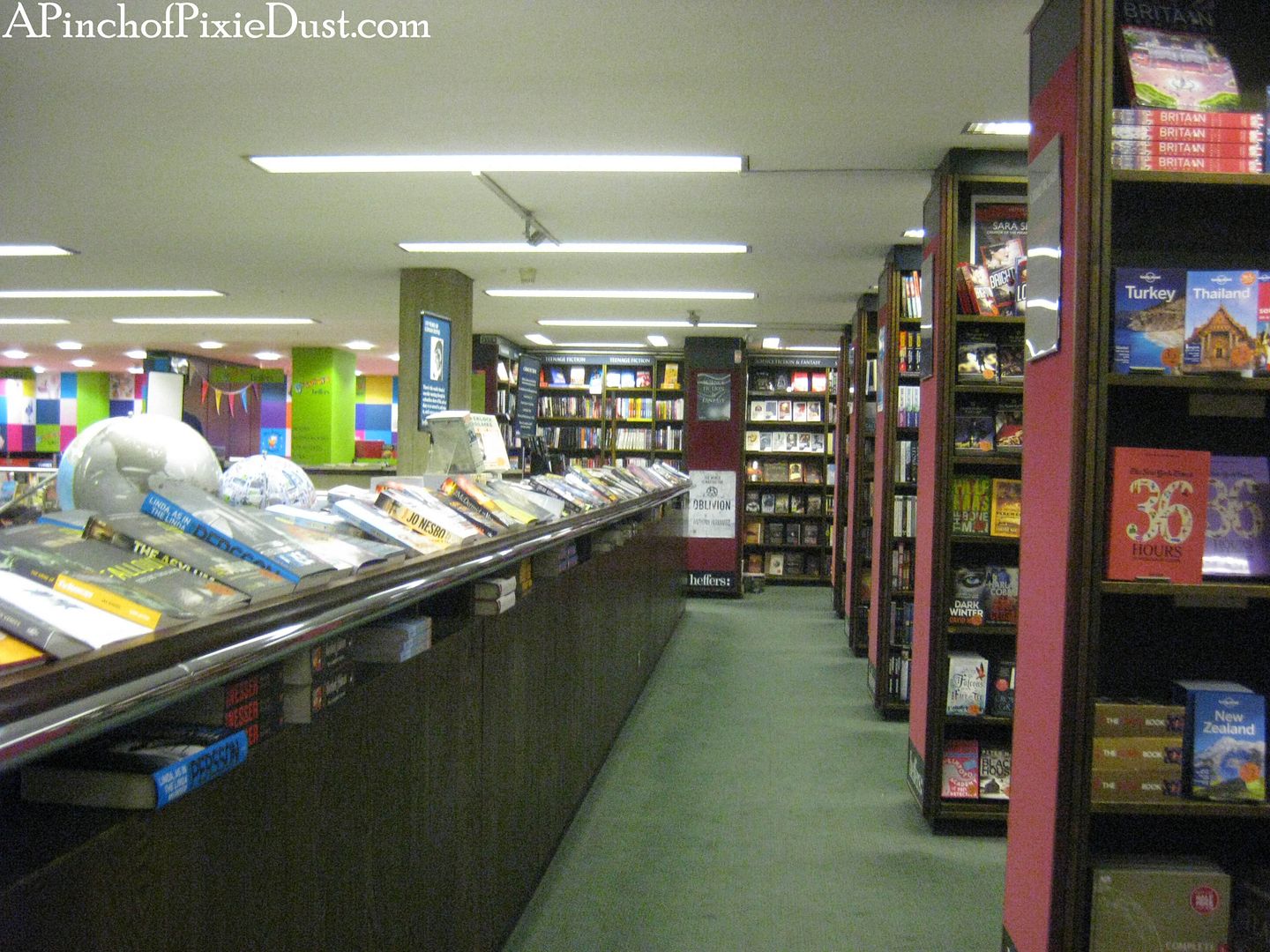 I can never pass up a good bookstore. :)
We had dinner in a pub - this was a yorkshire pudding and beef wrap, which sounds rather odd but was very tasty and perfect after a chilly, snowy day!
Find the complete Emma in Europe index
here
.
More Cambridge adventures to come!