It's another Festival of Fantasy Friday, and I spy a pirate ship on the horizon...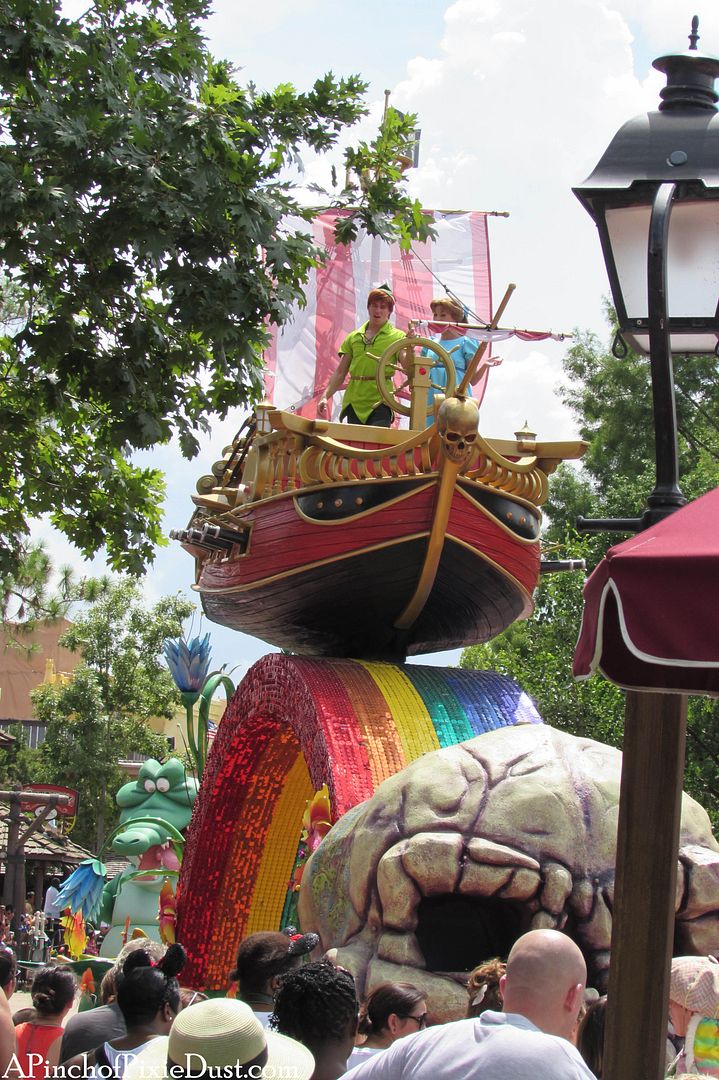 It's the Jolly Roger with Peter and Wendy at the helm!
This float follows the
Little Mermaid
and dancing fishes. That pirate skull is a little creepy...but then I suppose this was Captain Hook's ship to begin with!
I love watching Peter and Wendy...their movements and poses and expressions are straight out of the movie.
Those cannons really do fire! The ship is perched on top of a giant rainbow and looks like it's flying through the sky. It's certainly an interesting shape, although I don't especially associate rainbows with Peter Pan...kinda like the peacocks preening behind
Beauty and the Beast
. I wish it had been an arc of golden pixie dust from Tink instead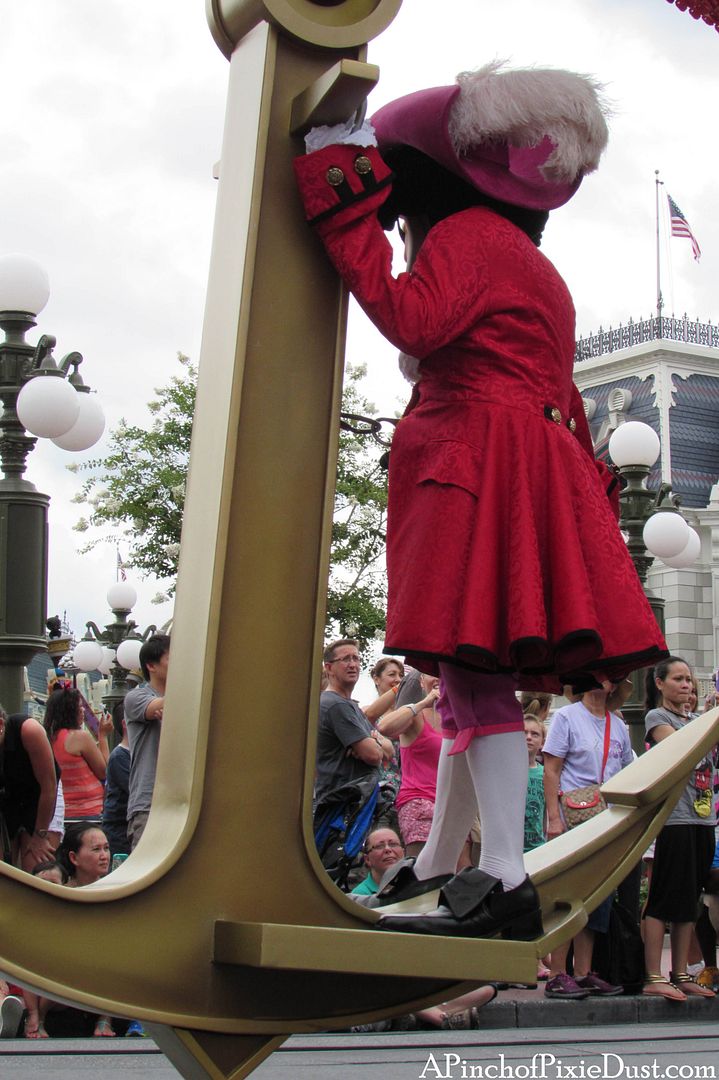 Captain Hook is swinging from a giant anchor beneath the rainbow, probably hoping to avoid this guy...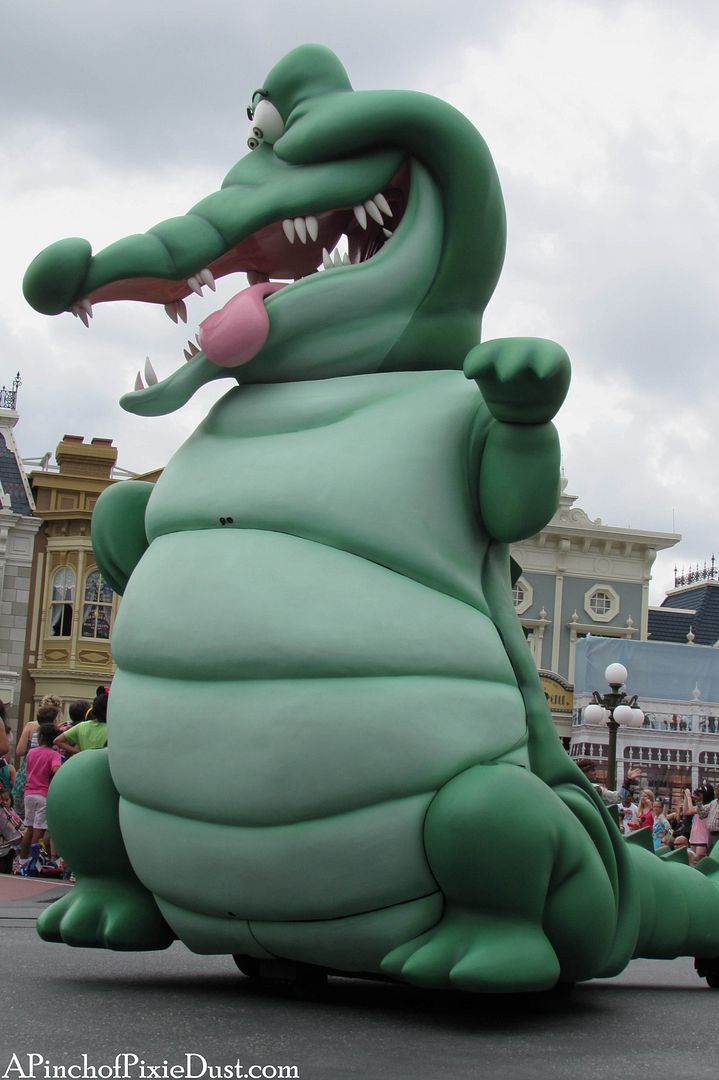 It's an enormous Tick-Tock the crocodile! He looks hungry...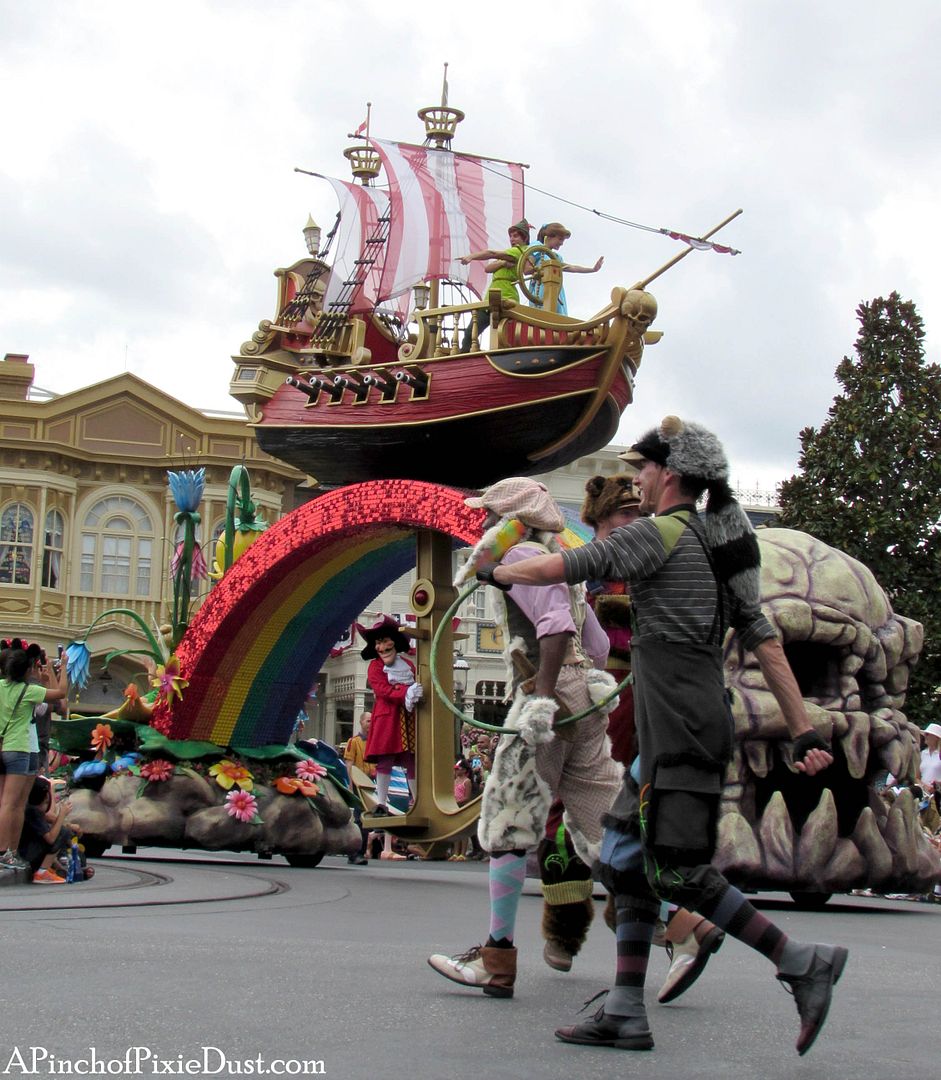 The lost boys have gotten a make-over for this parade.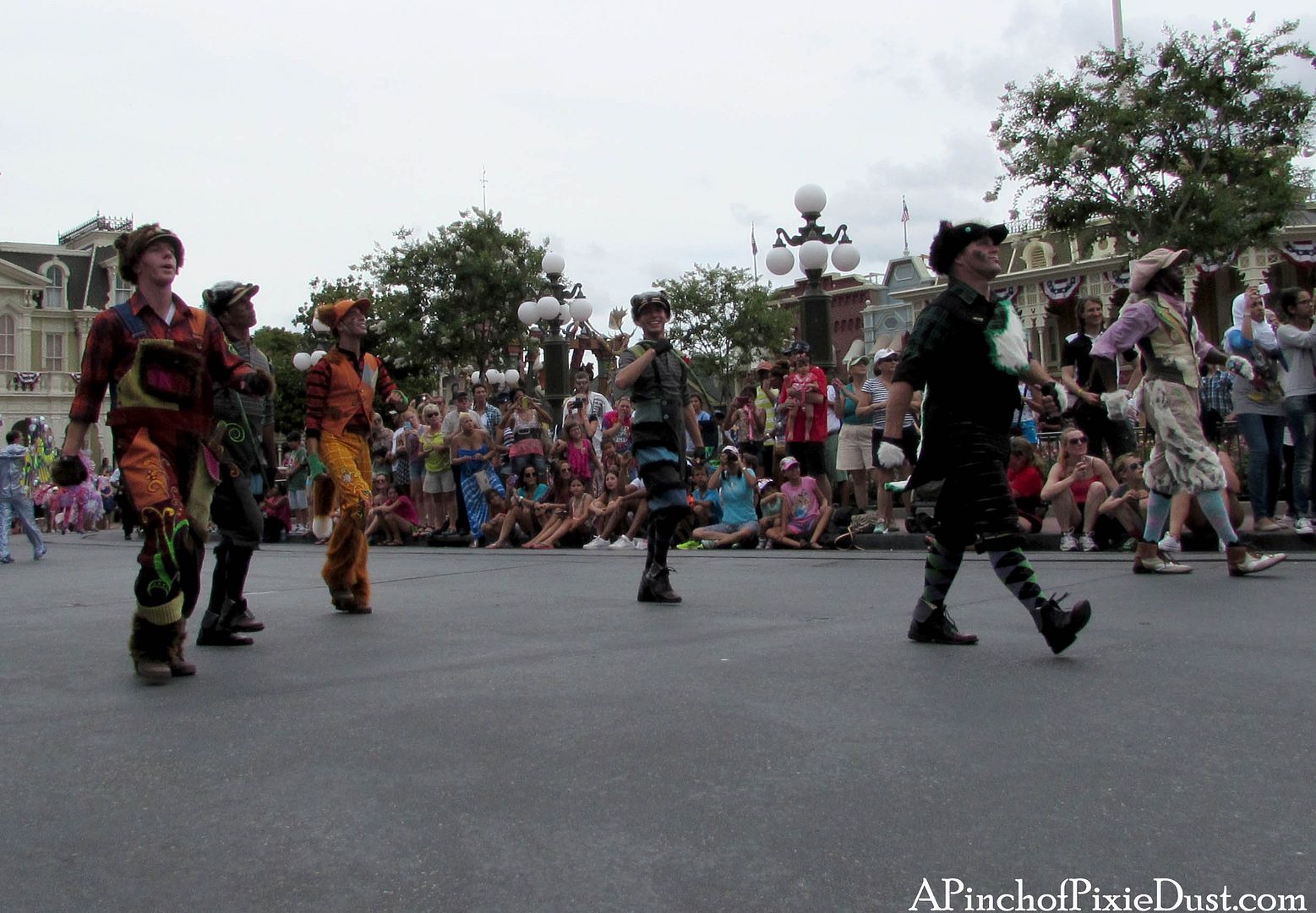 They look like hipster newsie lost boys now. ;)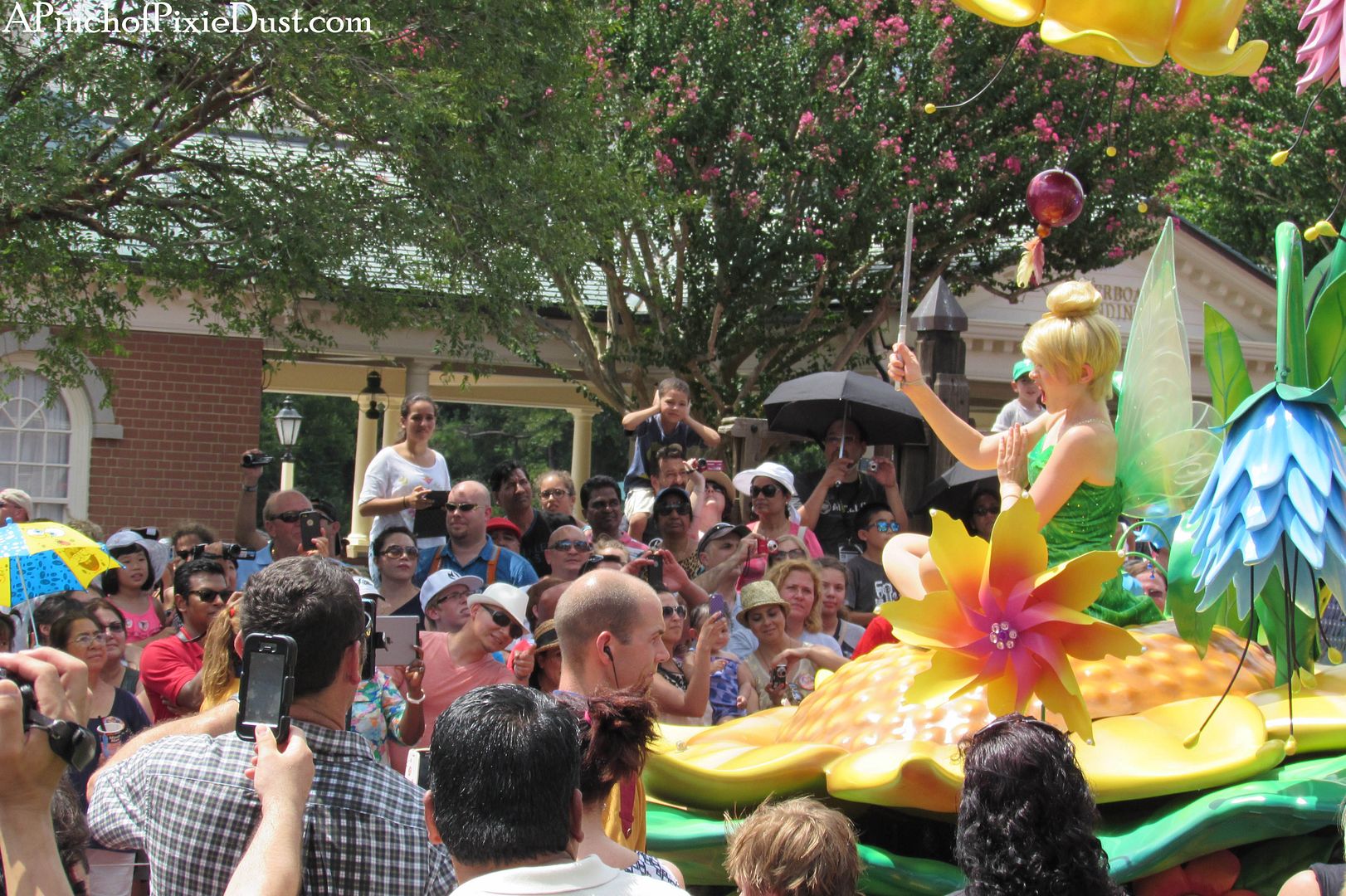 Don't worry...we haven't forgotten Tinkerbell!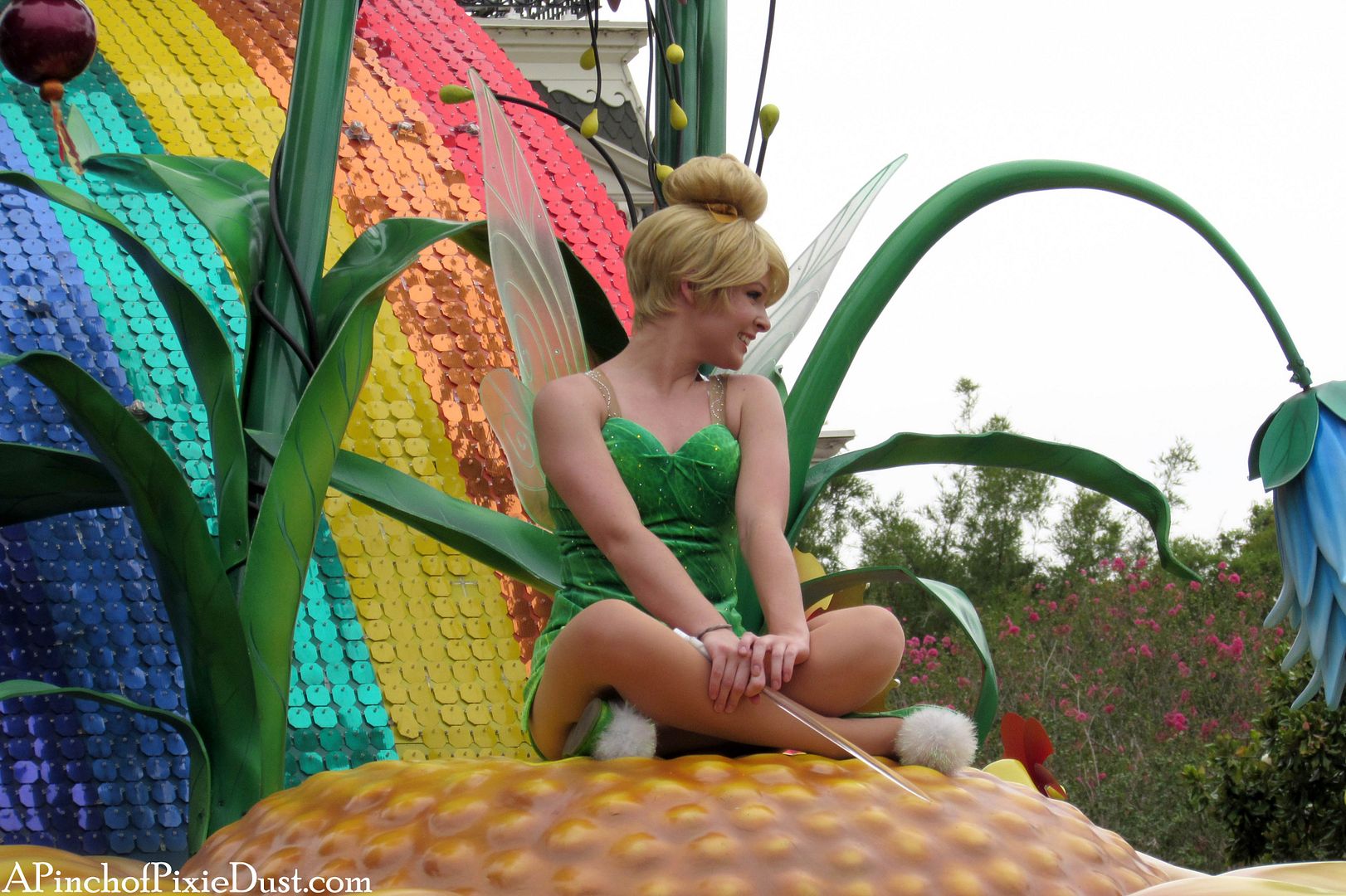 She's holding court at the other end of the rainbow, surrounded by flowers...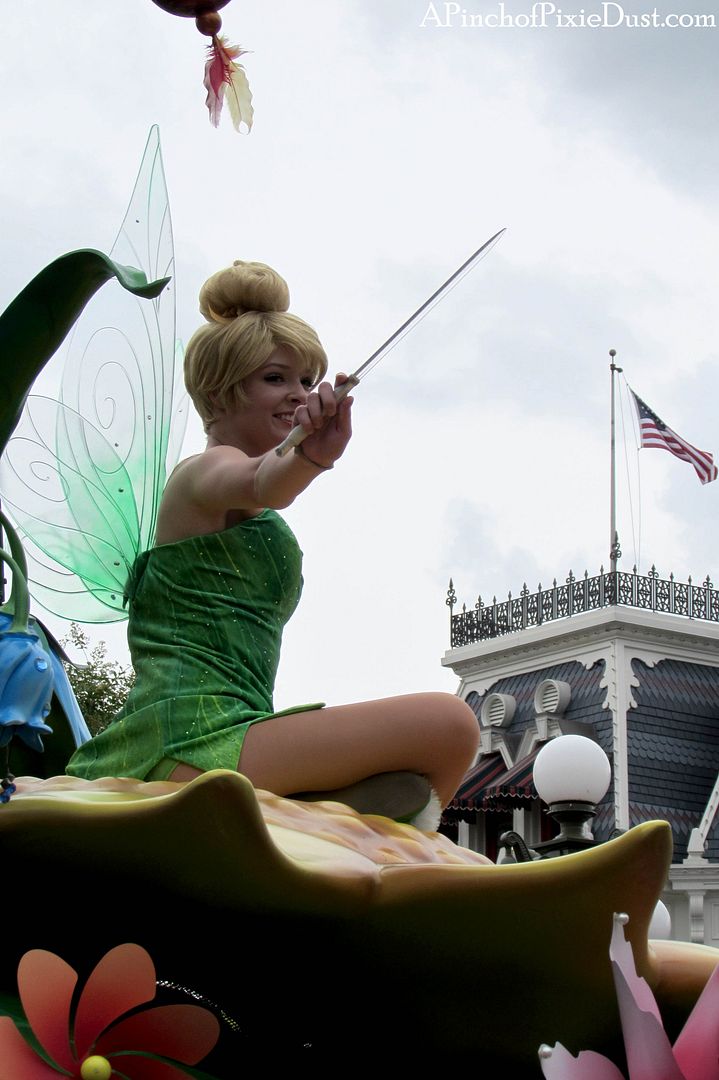 So sweet...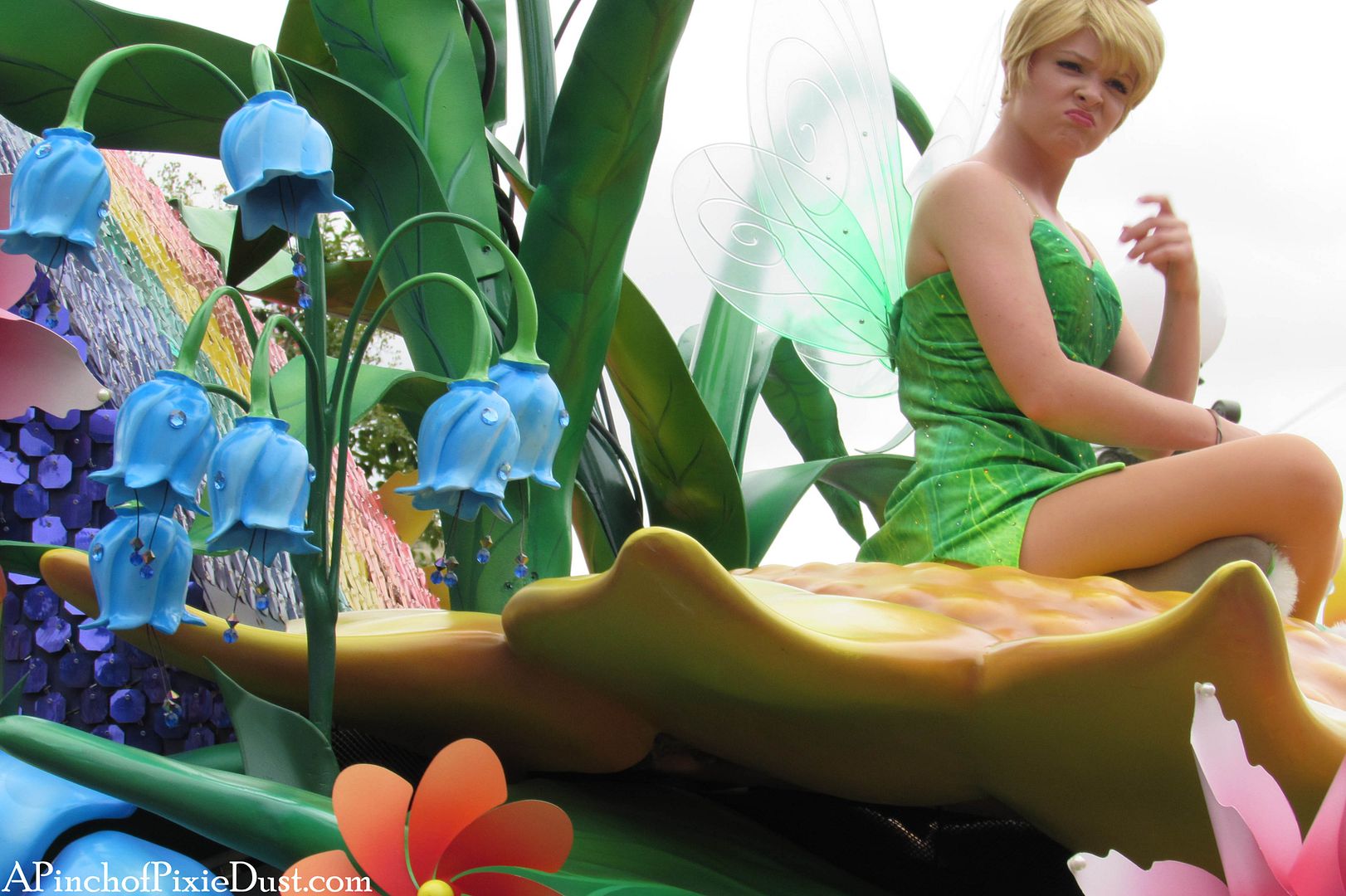 ...but also sassy!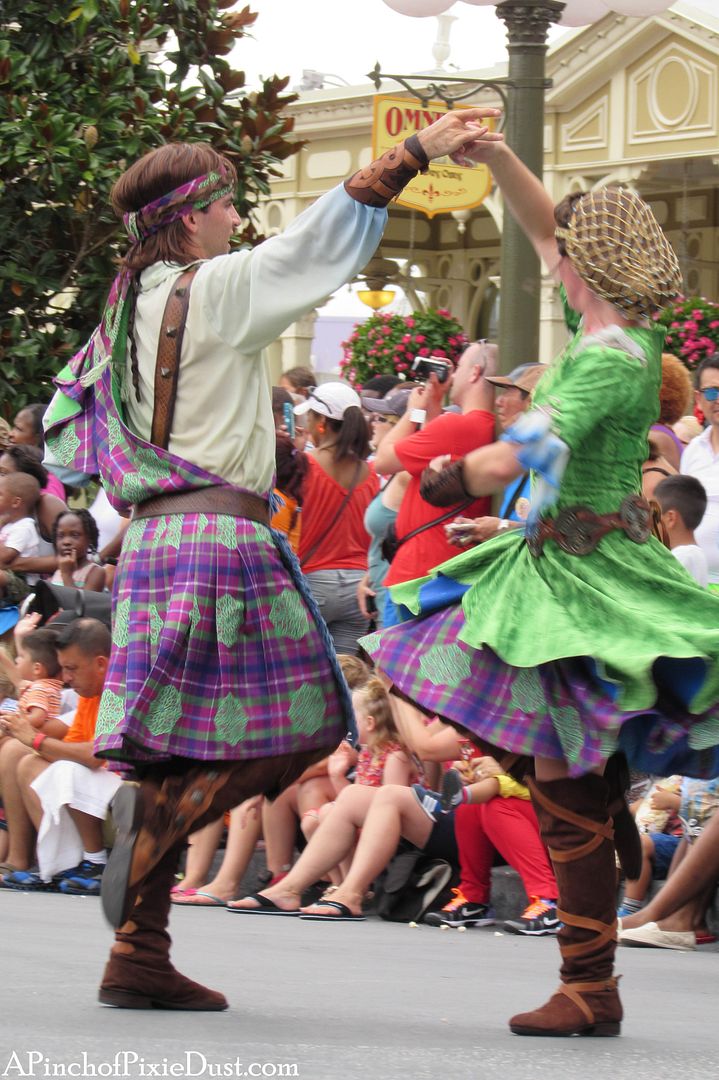 Brave FoF pixie dust coming up next week. :)