So the crown theme park at Walt Disney World, the Magic Kingdom, has a brand new parade called
Festival of Fantasy
. That's right. Go put the soundtrack on. ;)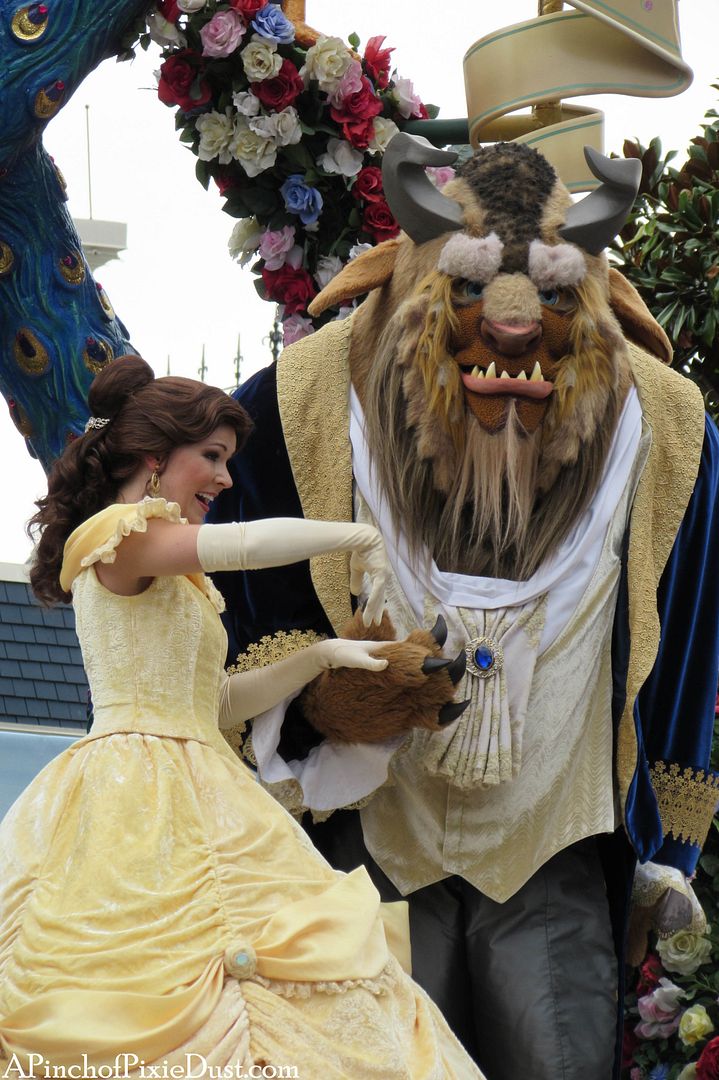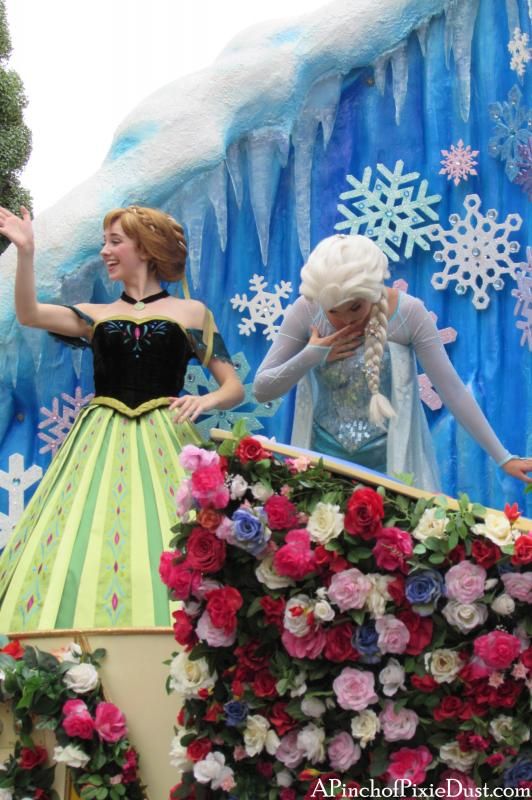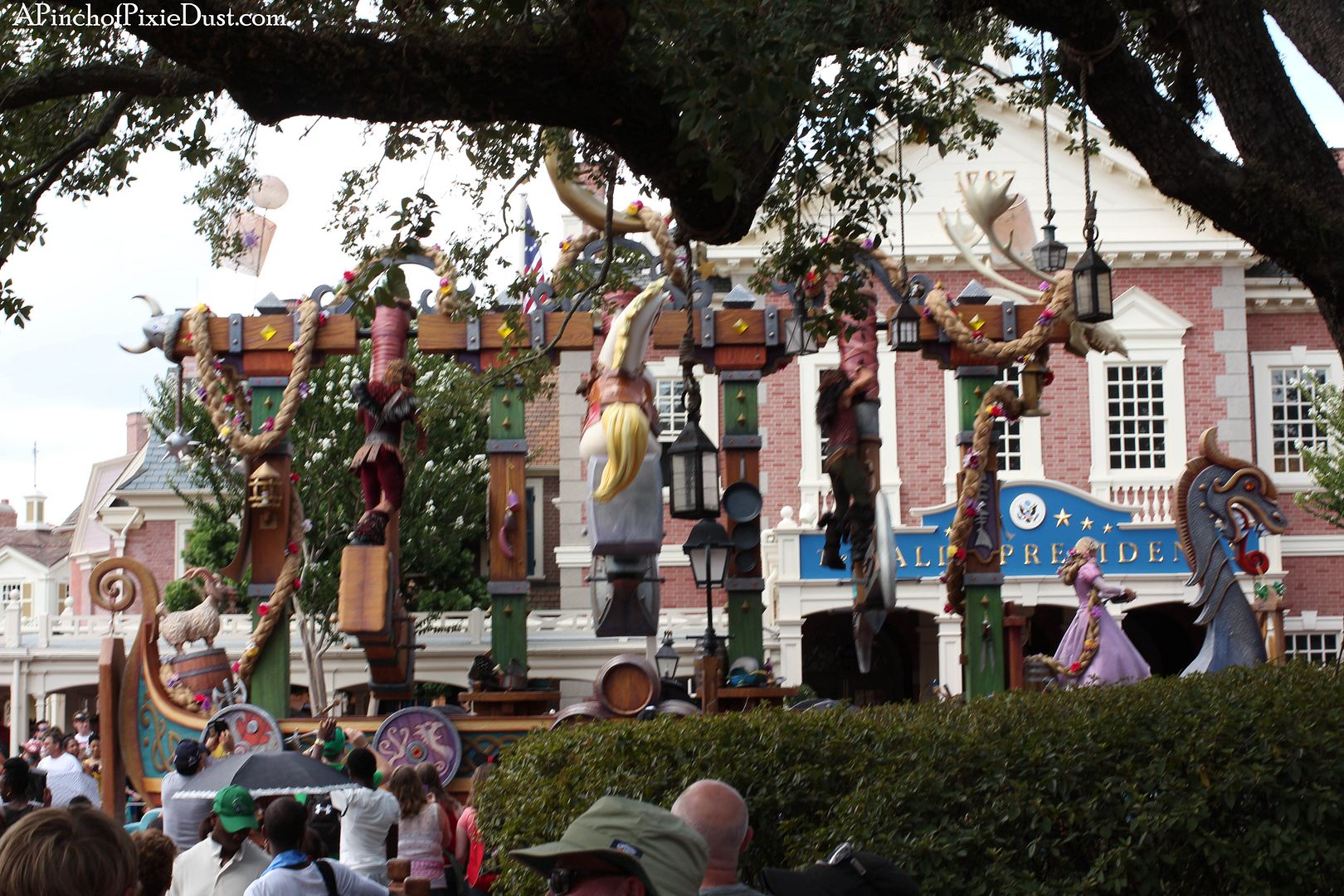 The
Snuggly Duckling boat
has sailed by with Rapunzel at the helm! I just noticed there's a goat at the back of the ship. I didn't even remember the goat from Tangled...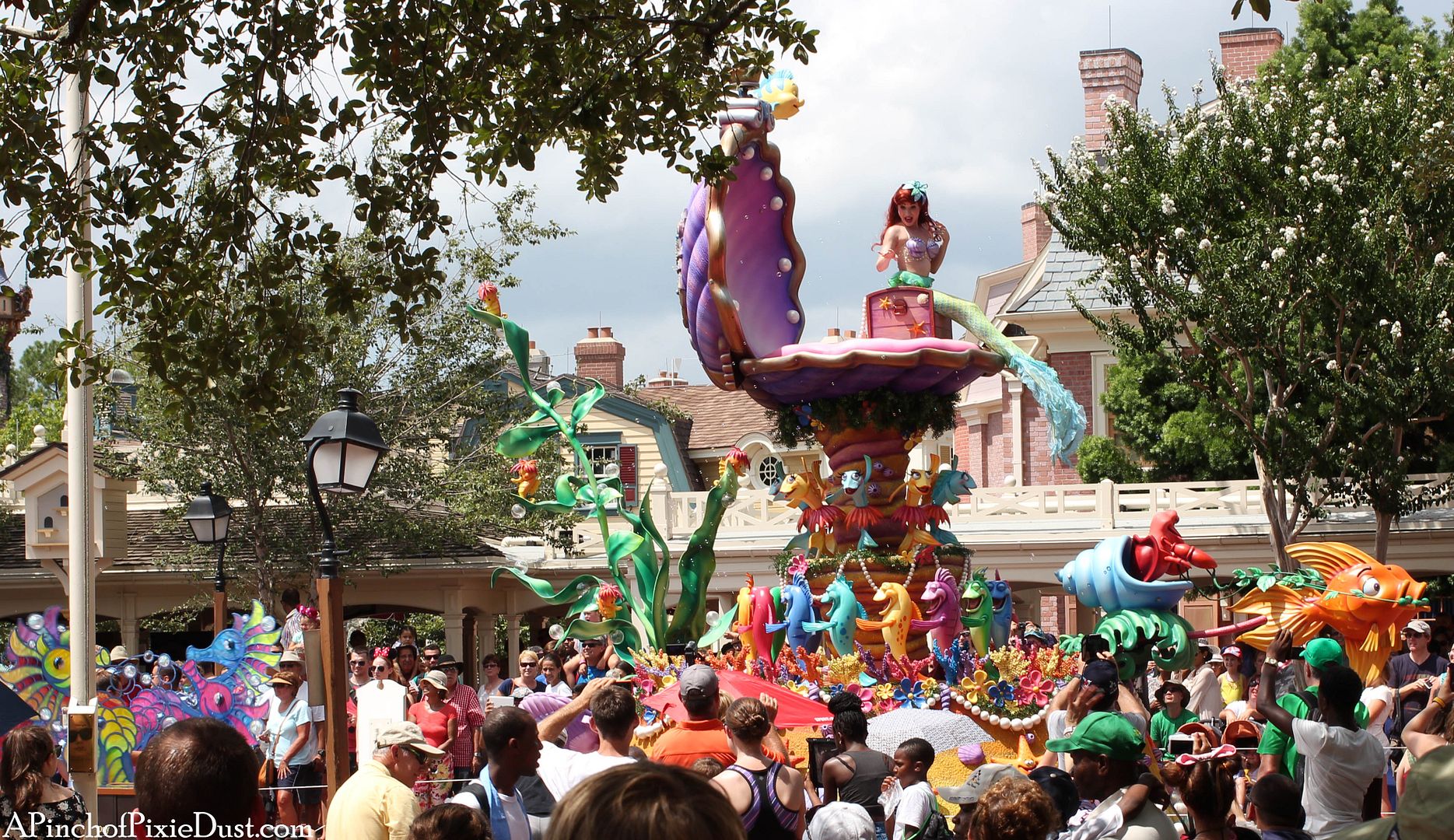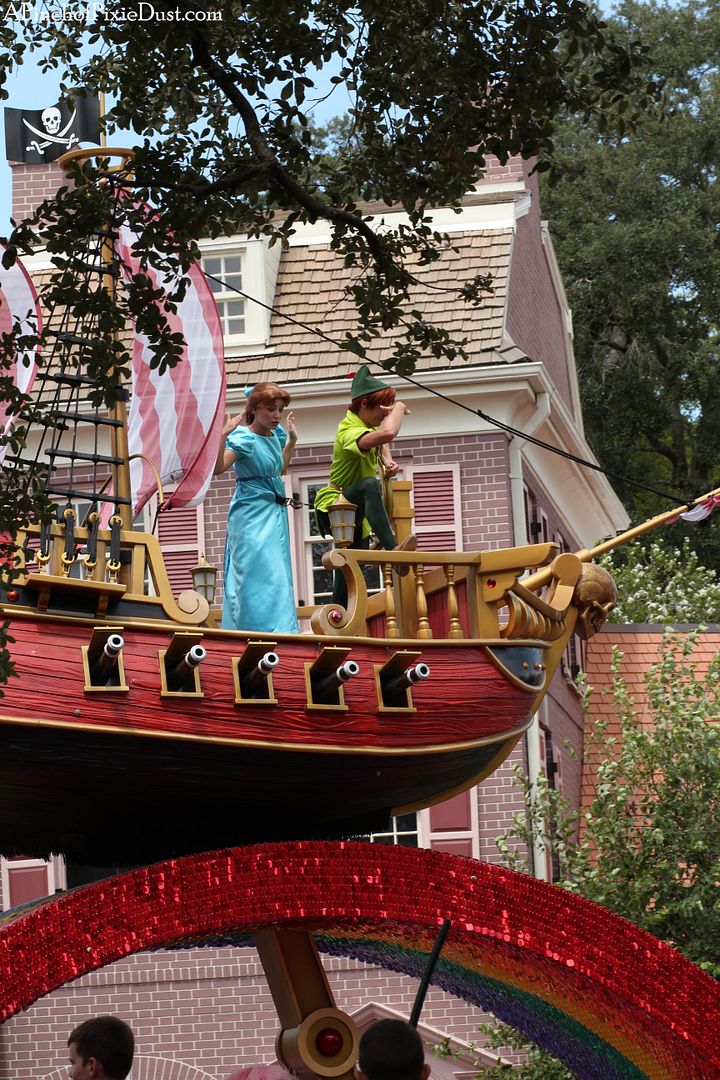 ...and just last week we searched the horizon for the second star to the right with
Peter Pan
, pirates, and the lost boys.
Today
- are you ready? - we're looking at the BRAVE BAGPIPE!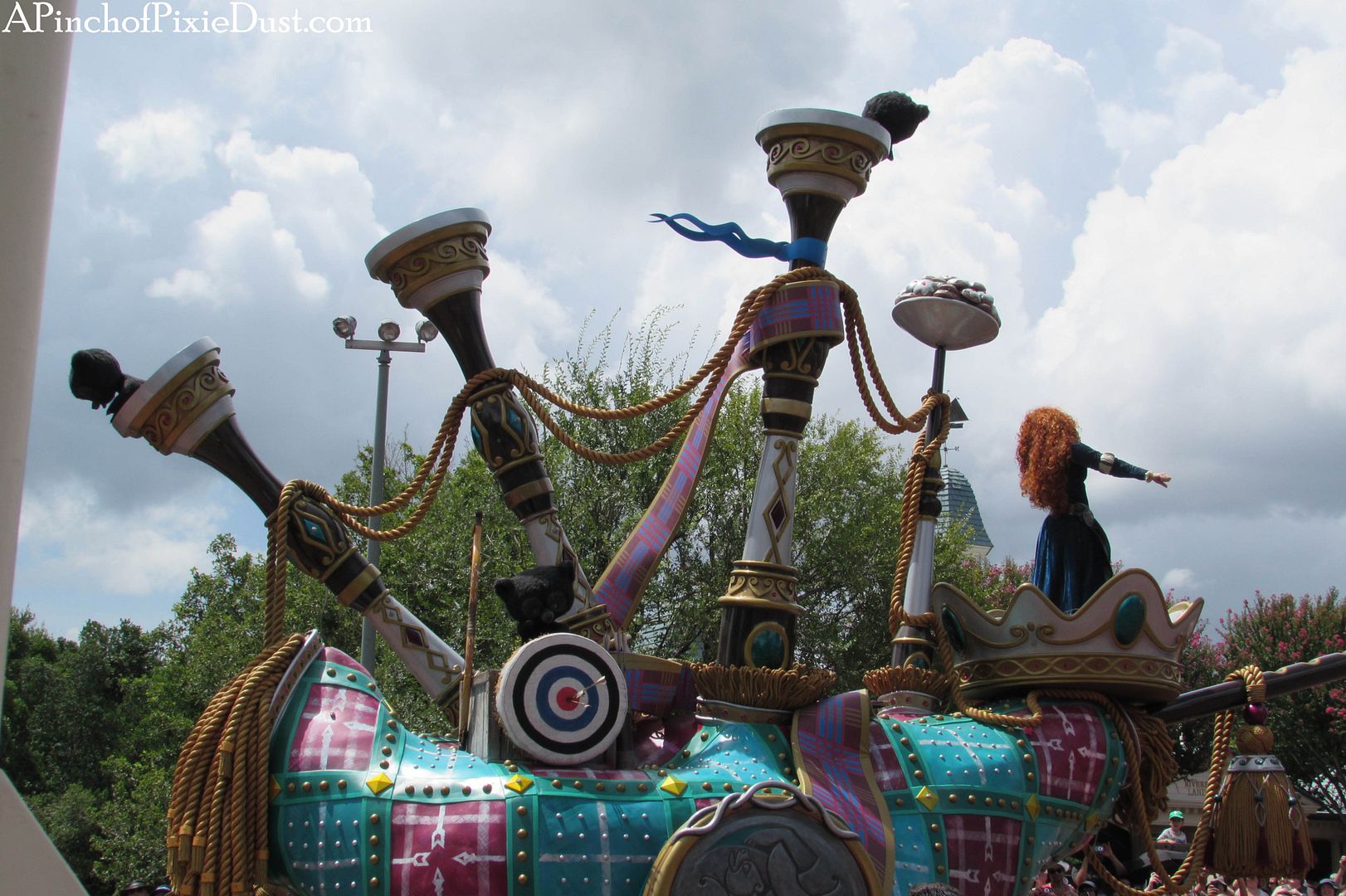 Merida's float is literally shaped like a giant bagpipe decked out in crazy tartan - it looks so cool from the side with the pipes and ropes!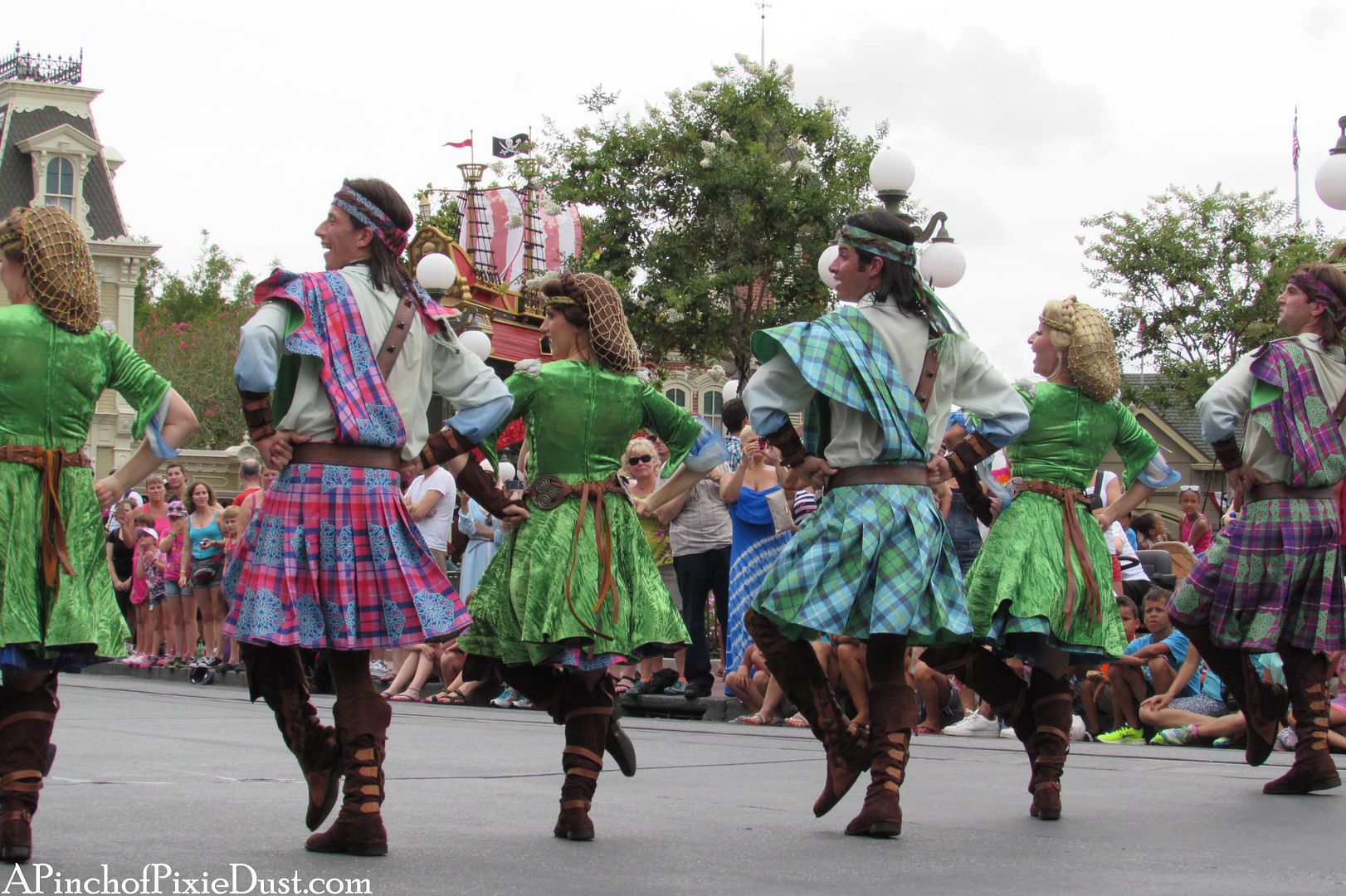 Jigging Scottish dancers lead the way, with Merida rising just behind them...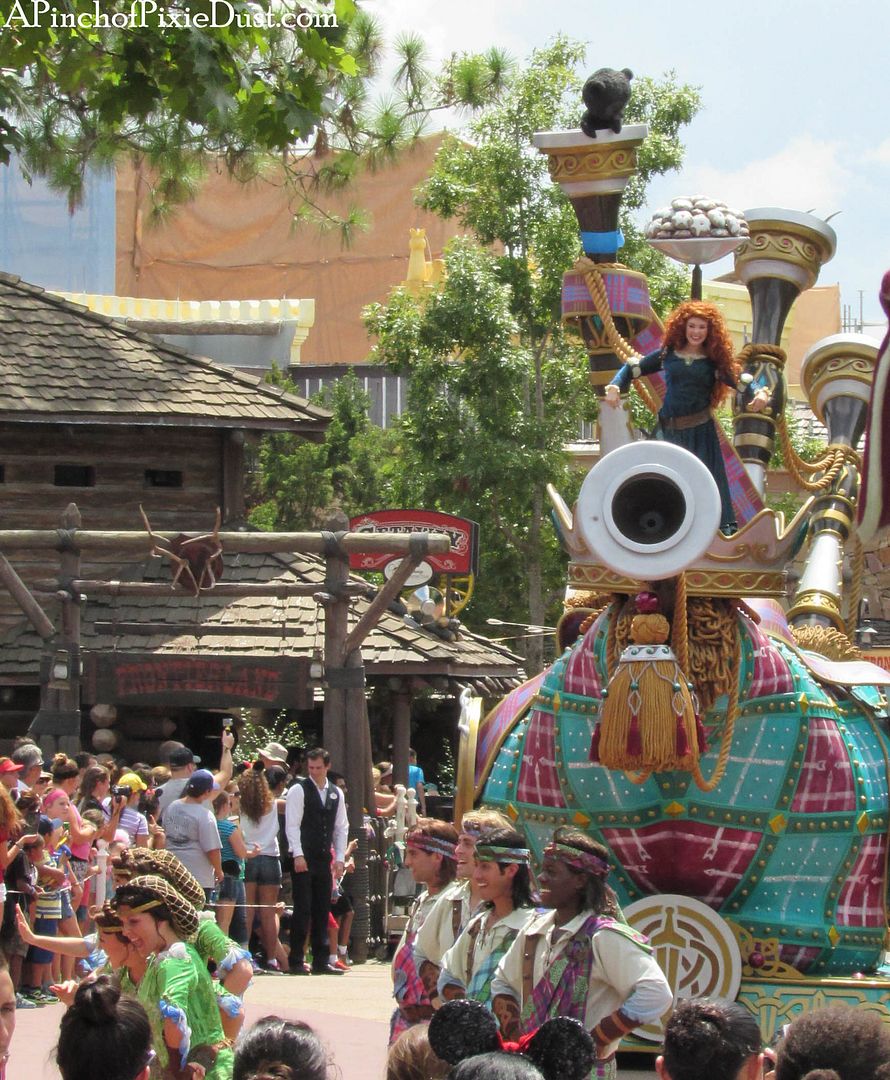 All of the characters in this parade seem so incredibly peppy and excited...and then
Merida
comes down the street and puts them all to shame. She is
so
energetic; it's almost frenetic. But then she's chasing down the wind, right?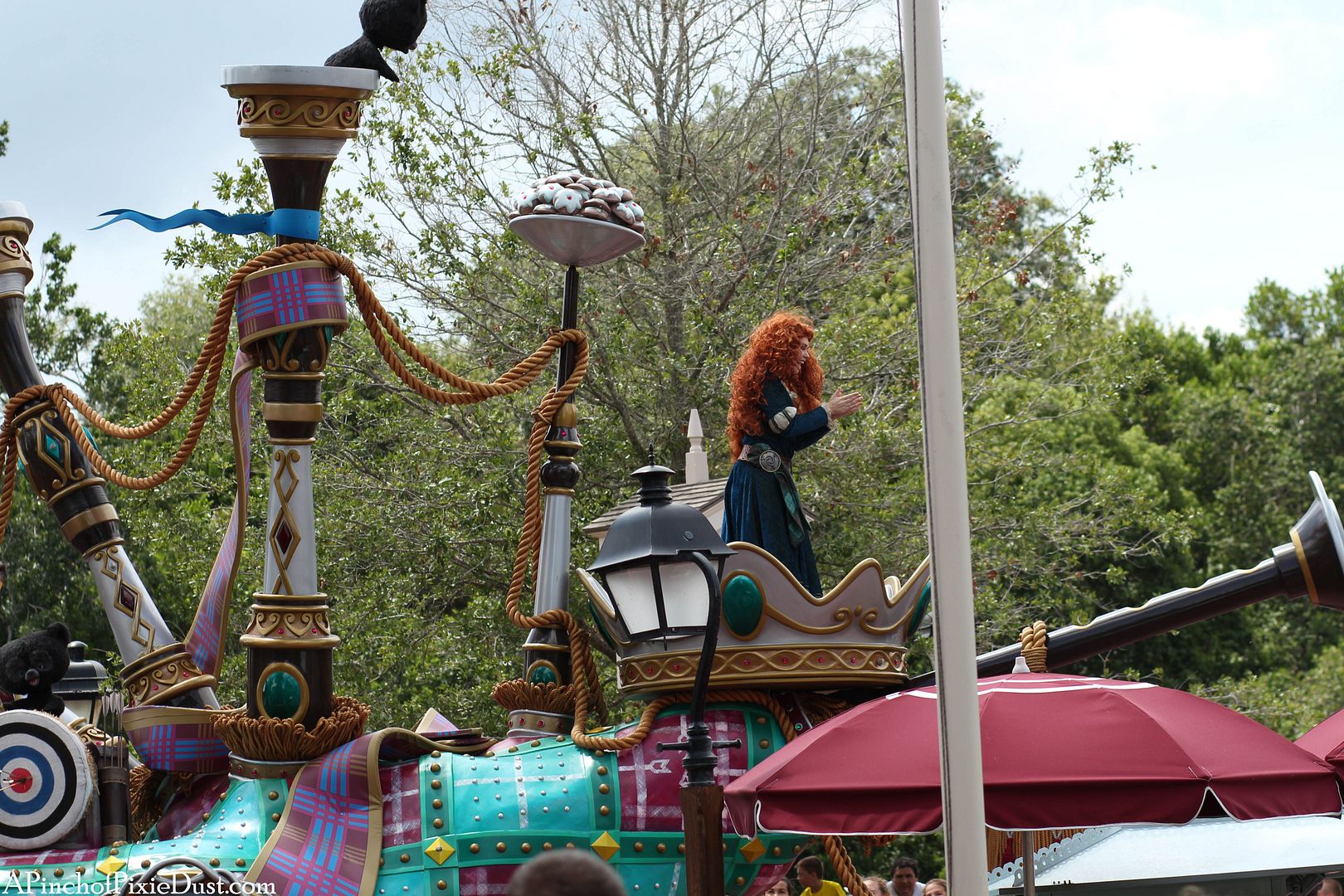 Once again the parade designers were incredibly smart to put Merida up front and center where you can't miss her and can see her even from the distance!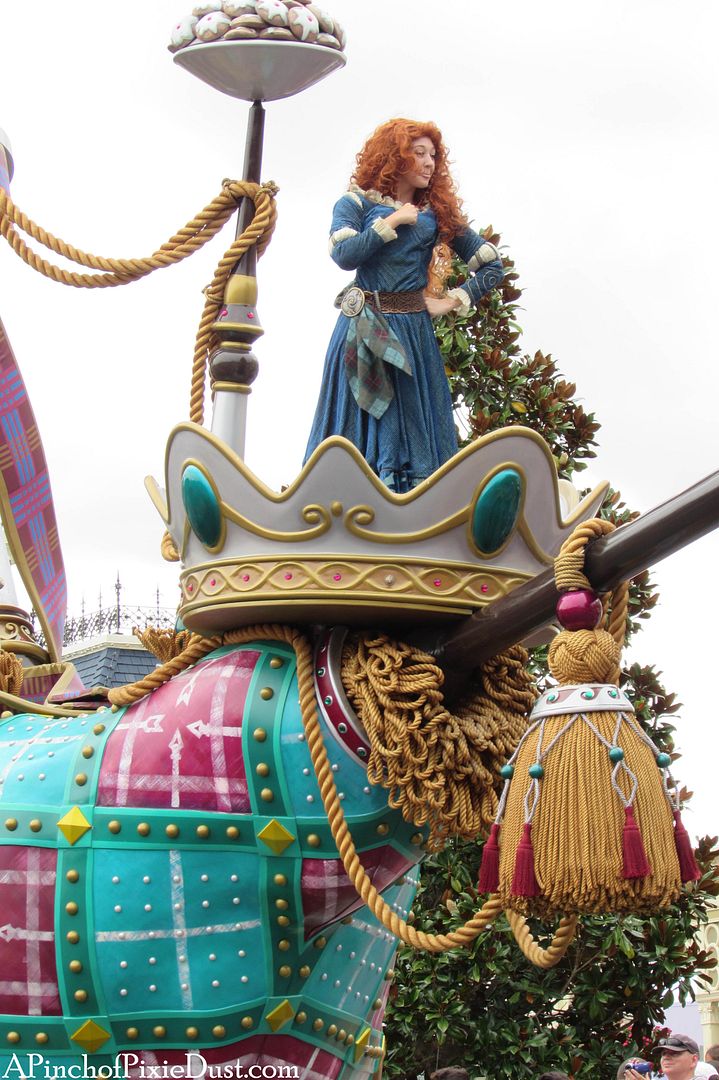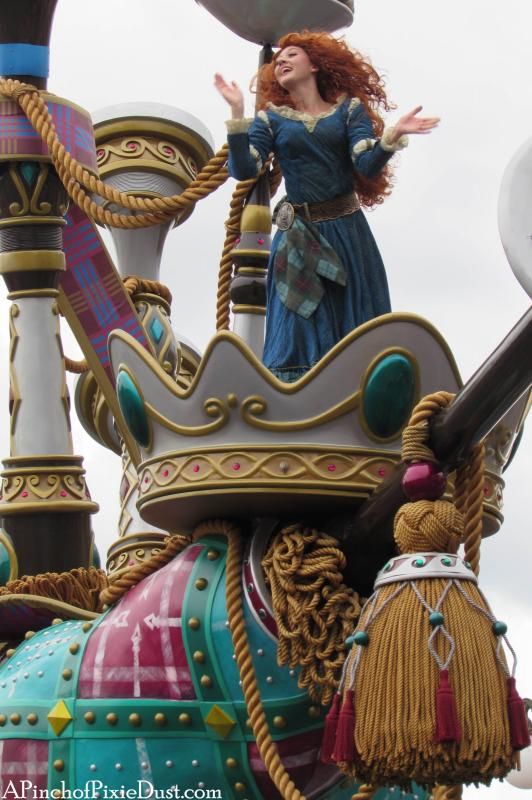 Merida knows how to work that hair. She makes it look so fun! Also, on a somewhat unrelated note: can we just appreciate how awesome that enormous tassel is?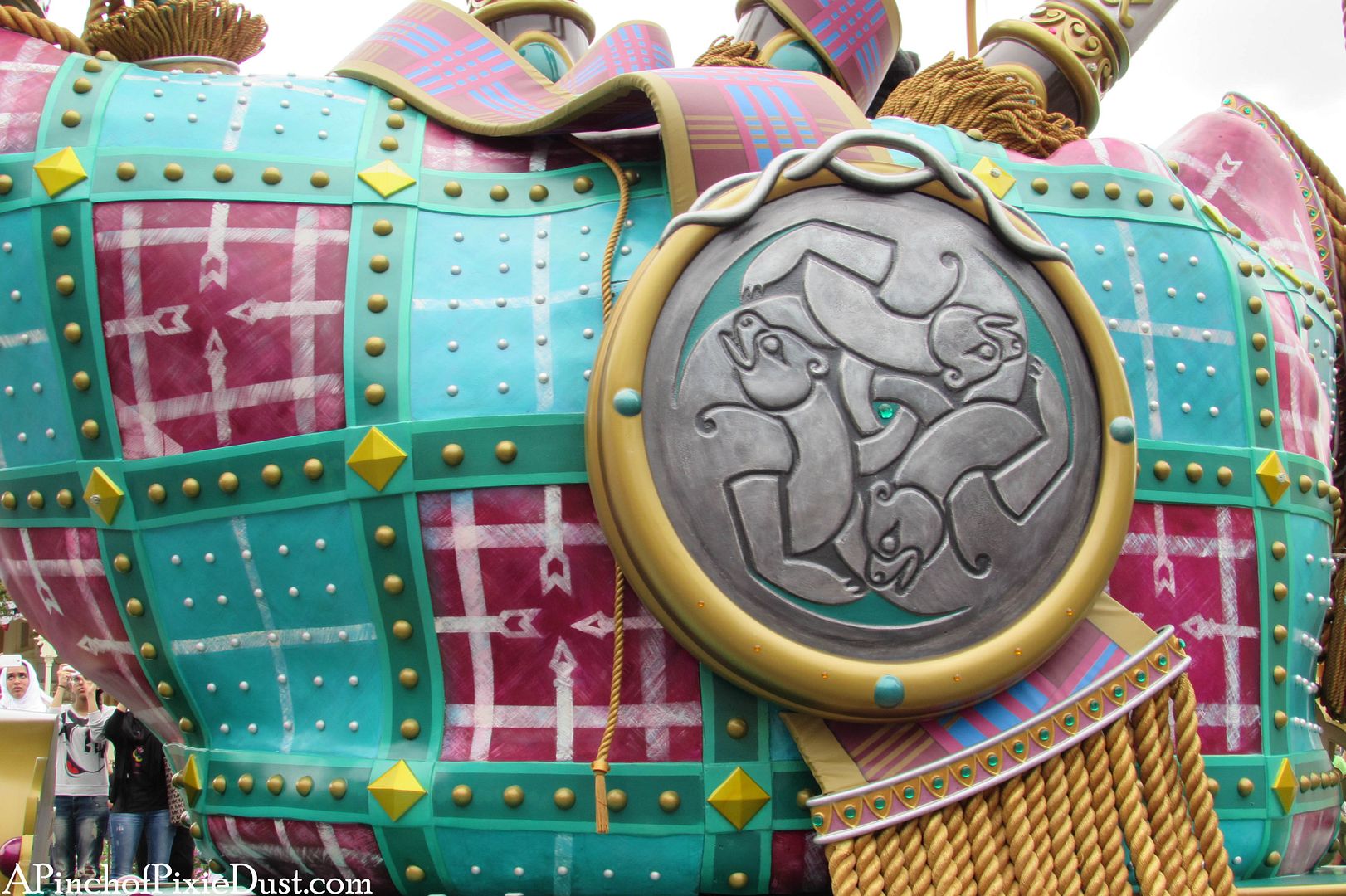 A few more float details - clan DunBroch represent. When seeing photos of Festival of Fantasy, I wasn't really sold on the crazy colors and over-the-top design. But in person, with the music and all the excitement and energy of the parade - it totally works!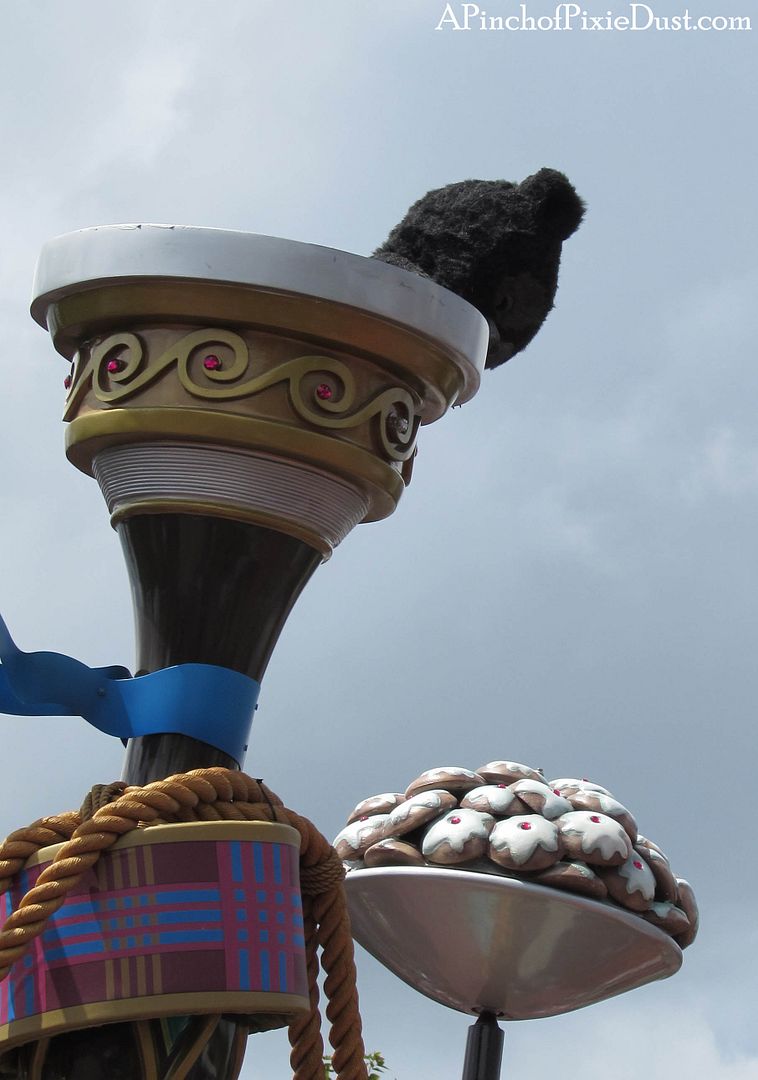 Merida's three brothers - in bear form - are hidden on the bagpipes! Uh oh...one is eyeing a bowl full of cakes!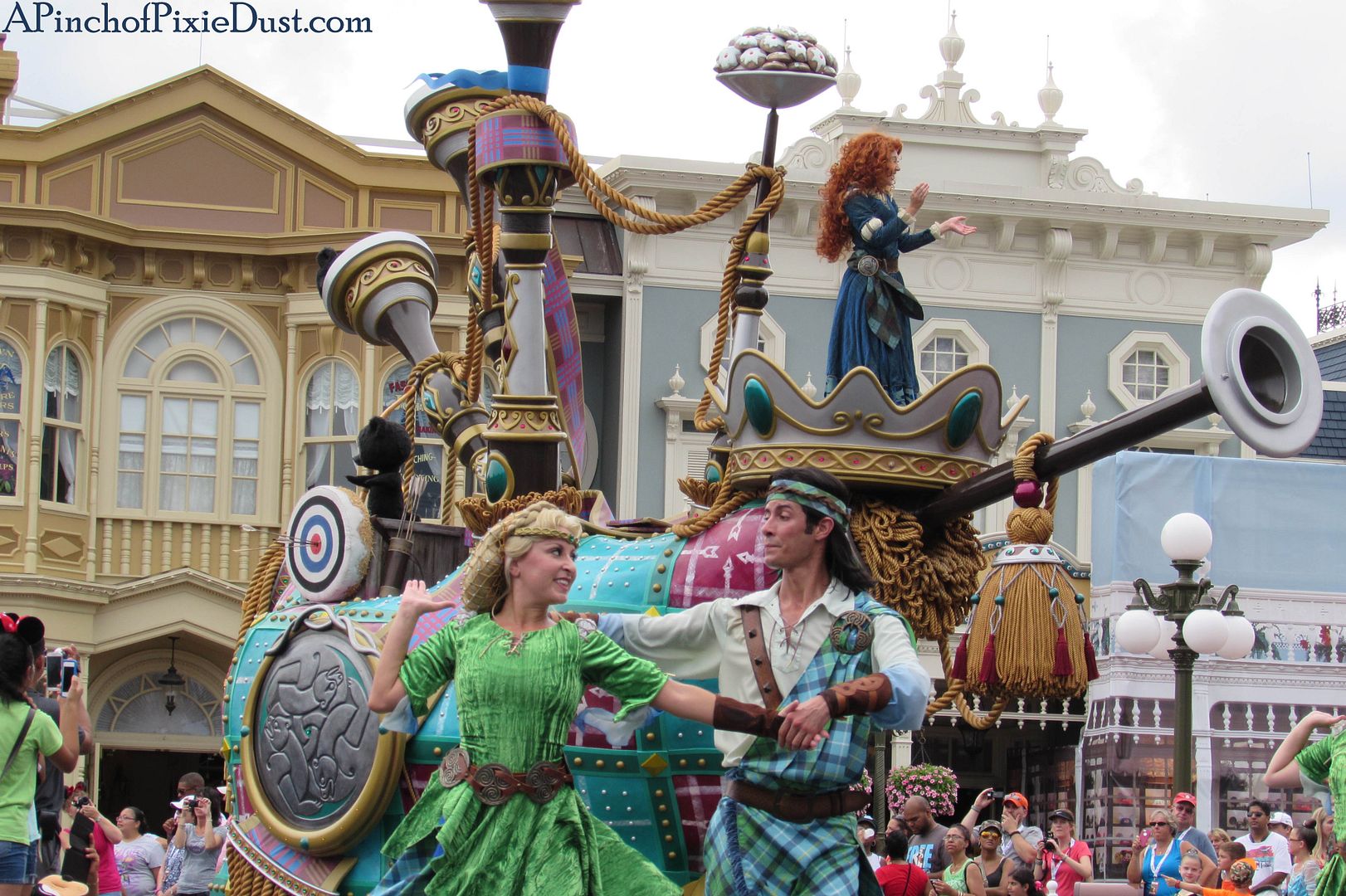 No Disney parade float would be complete without the dancers...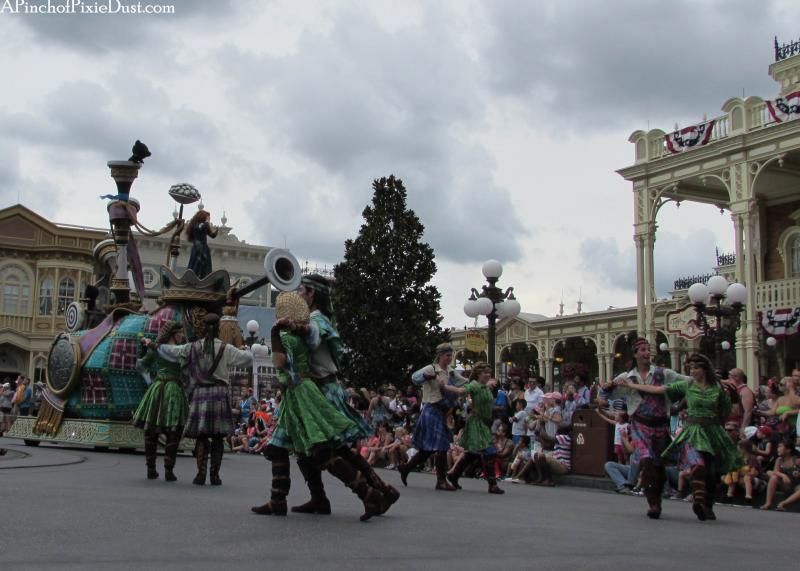 ...love their choreography! The parade soundtrack as a whole is wonderful, but the Brave portion is one of my favorite parts!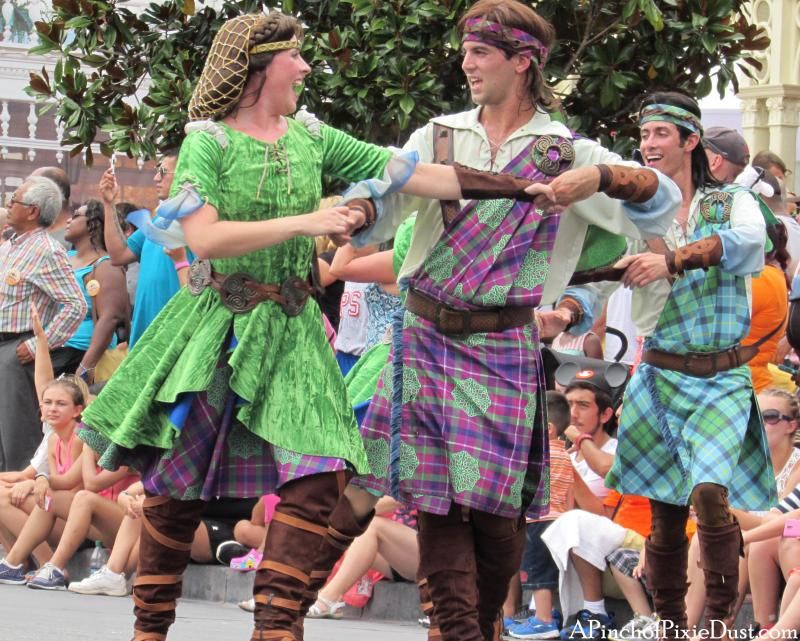 The costumes are so fun - I want that green dress and belt. And the boots too actually. ;)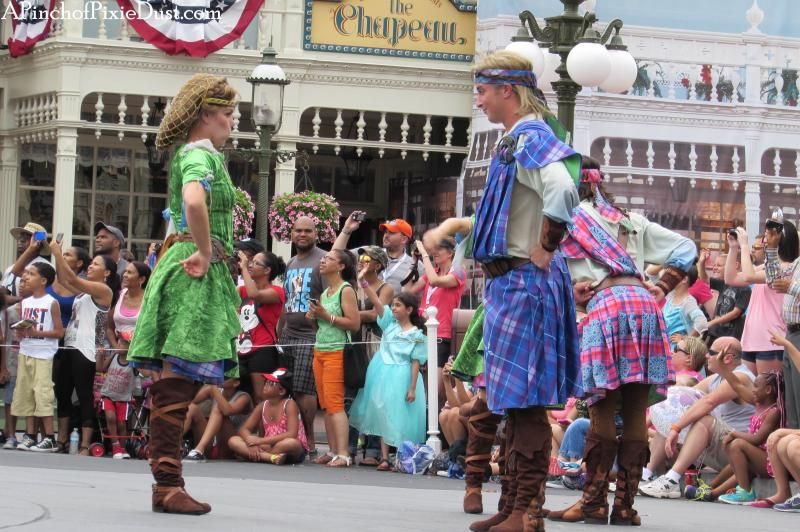 A few more photos because I can't resist...
Just struttin' down the street. So much swag.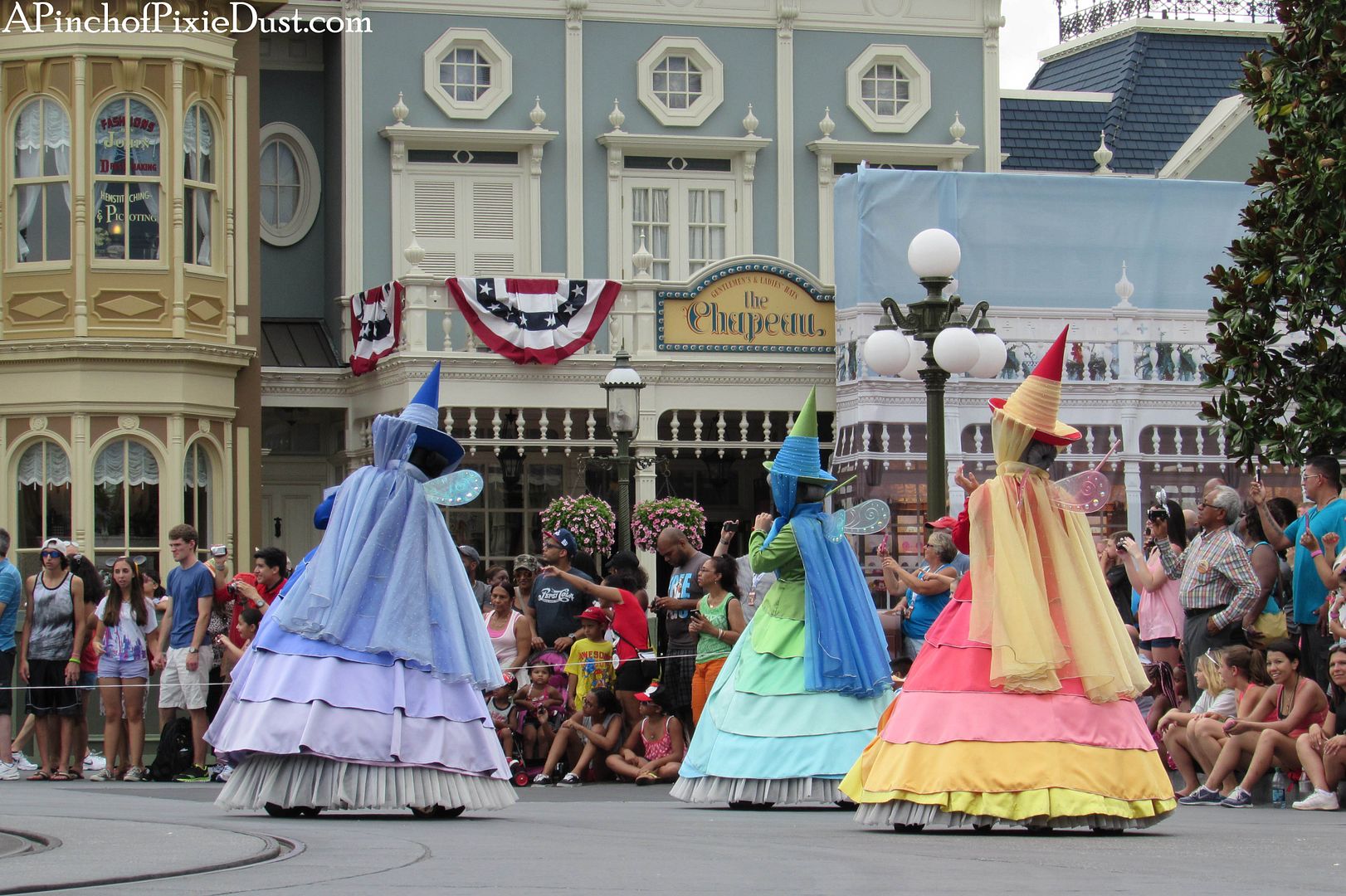 What's that I see on the horizon for next week's Festival of Fantasy post?
A DRAGON, awesome fairies, and an incredibly dashing prince. Phillip, guys. Seriously. Get ready to swoon.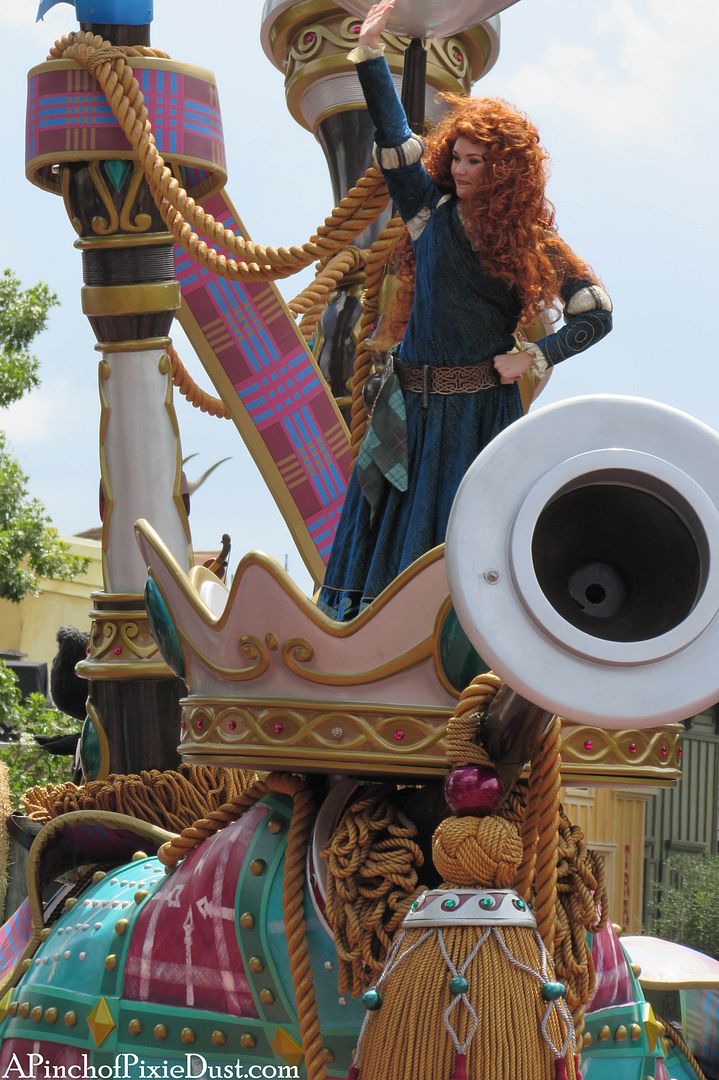 Hope it's a fantastic Friday!