I thought we'd start this Sweet Treat Monday and first day of September (Happy Labor Day everybody!) off with a certain mouse...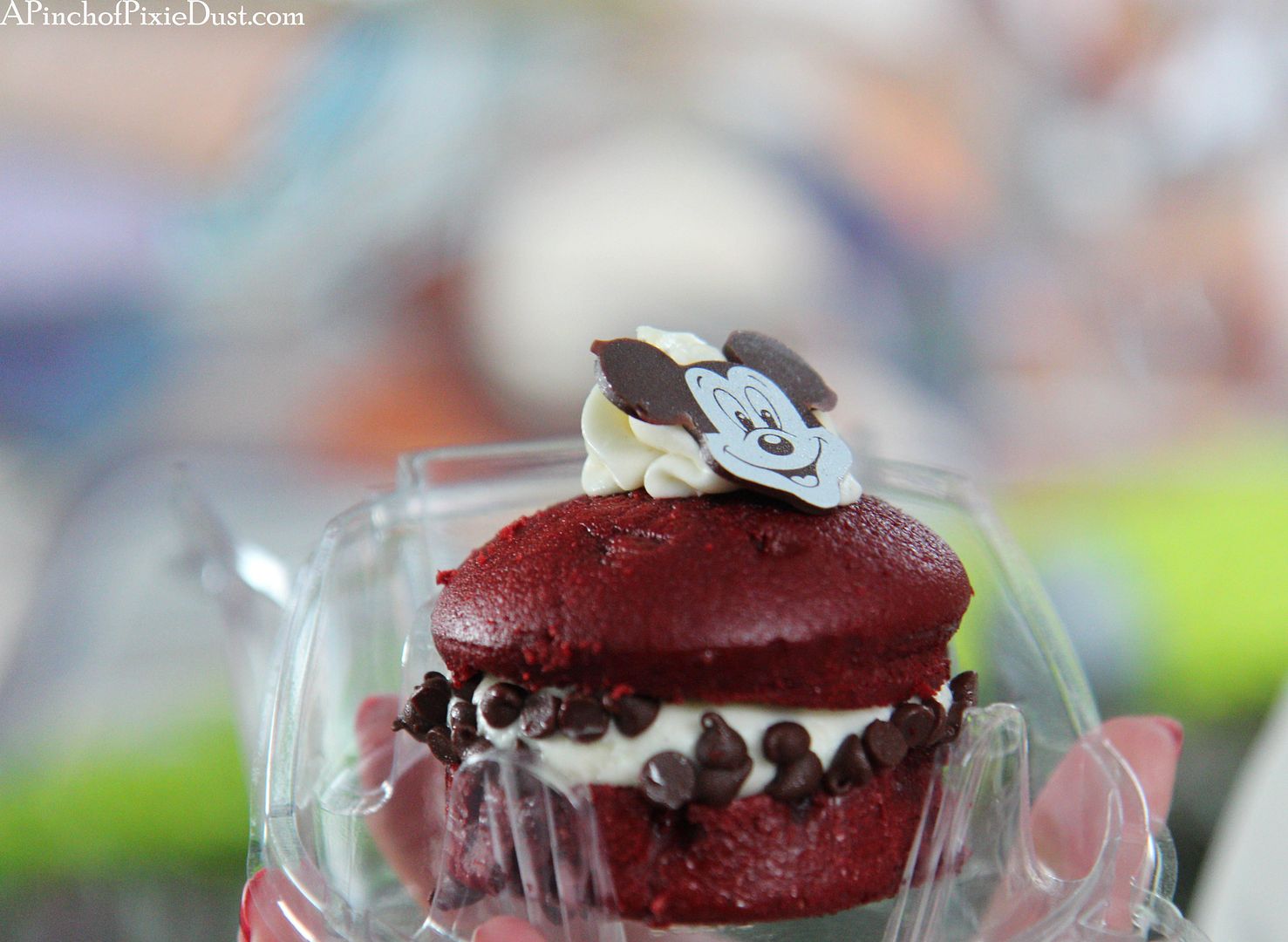 ...because everything is tastier when it involves Mickey!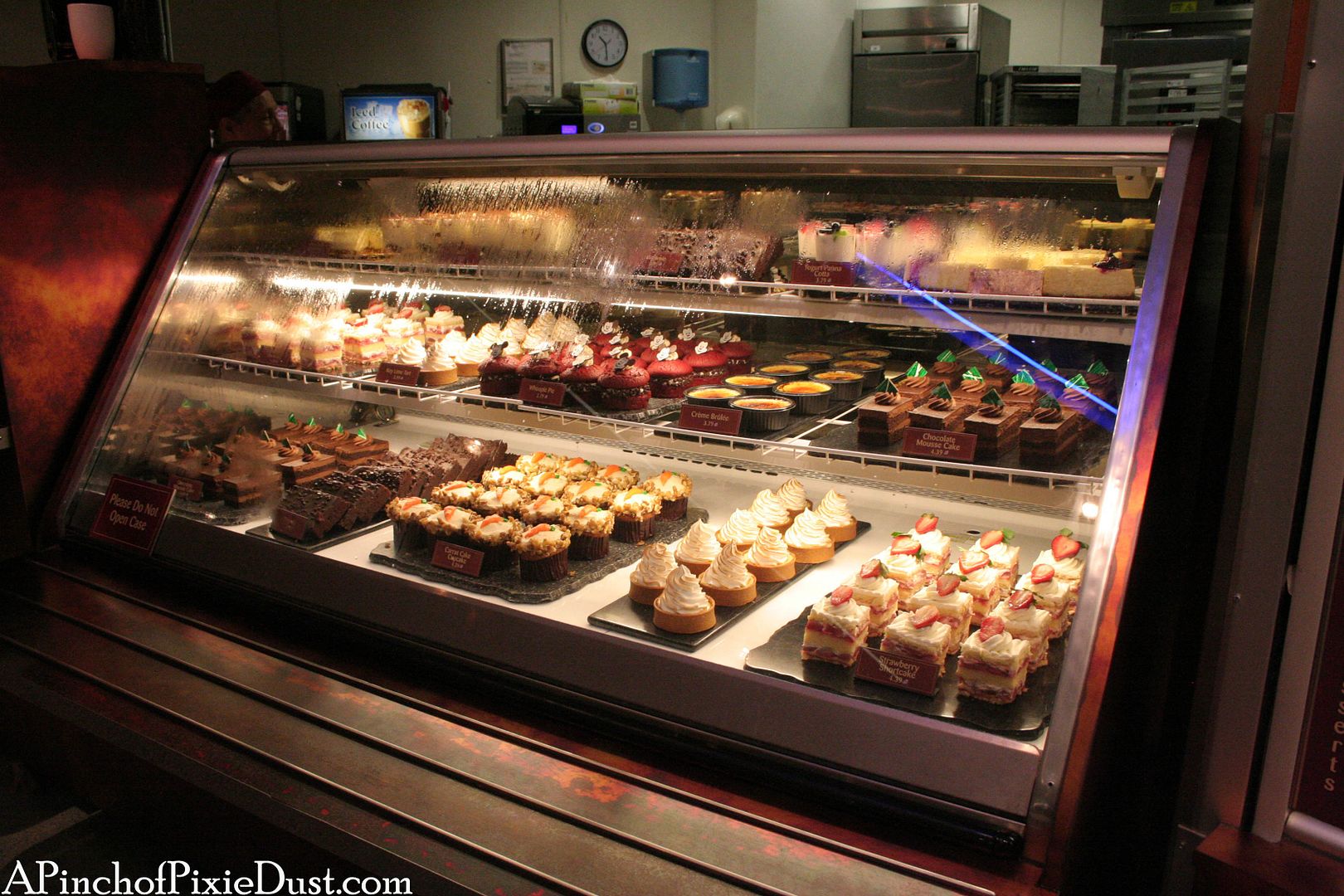 Our dessert of the week can be found in the Sunshine Seasons sweets case in the Land pavilion at Epcot.
I really miss the old cupcakes from Sunshine Seasons - the
chocolate raspberry
and the guava cheese cake. They used to offer such unusual flavors; the current carrot cupcake looks nice - just not as exciting.
There is one other cupcake in the self-serve case to the right. I first spotted it in December, and it was still there in August - it's called the Lemon Blast, I believe.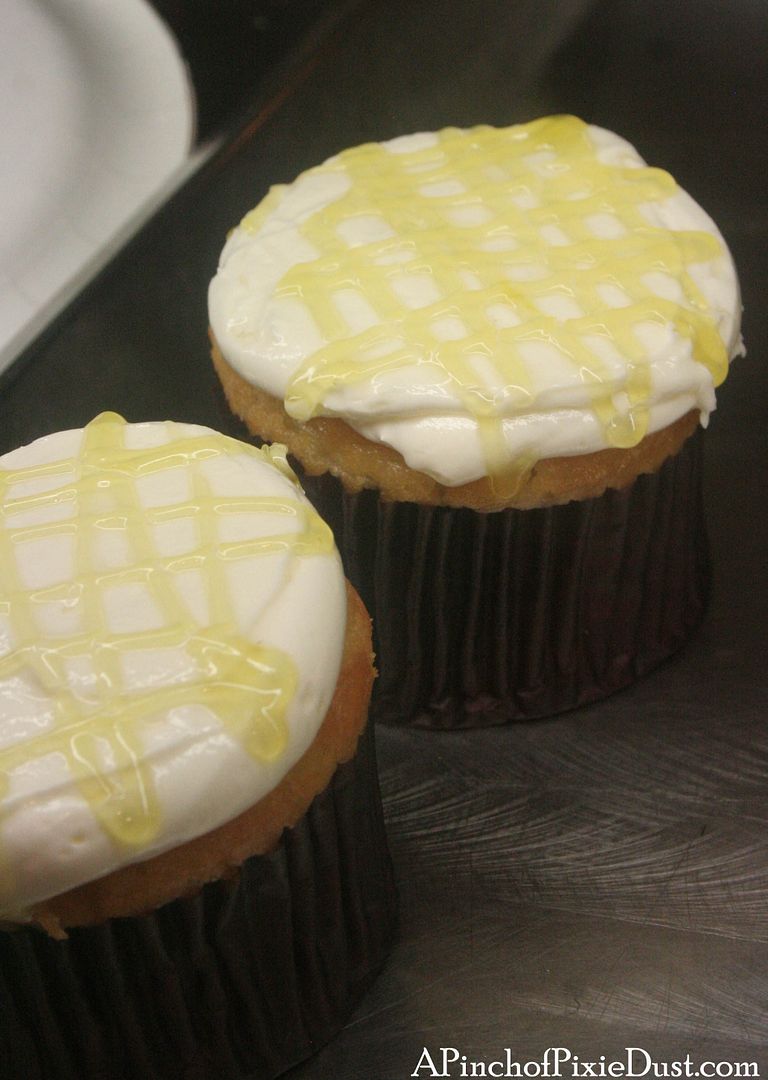 Sorry, guys. I always get distracted by cupcakes. ;)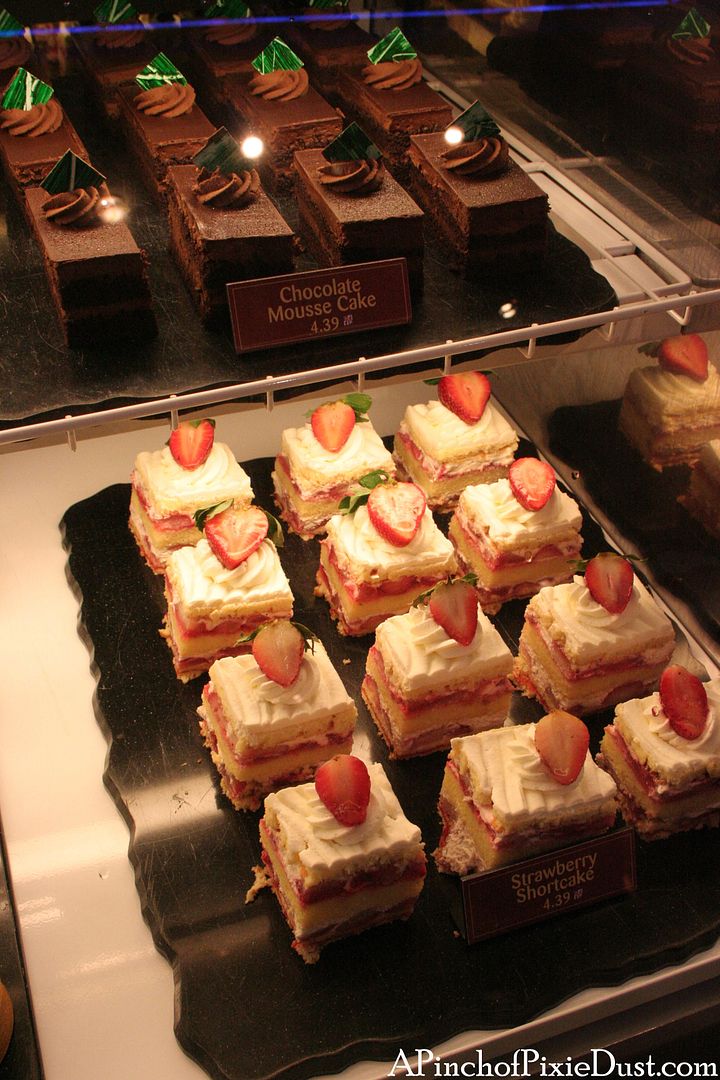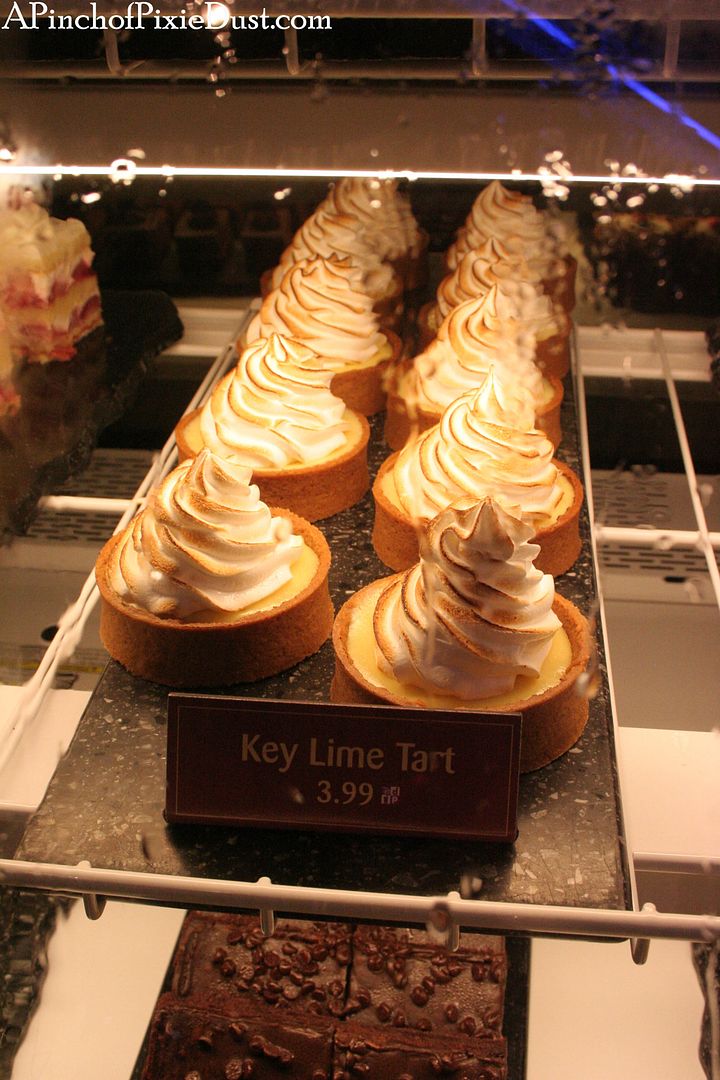 It's so hard to chose just one thing from a Disney World dessert case - they make everything so pretty! If you have snack credits left over from your dining plan, this is a great place to use them - most of these beautiful delicacies count as snacks.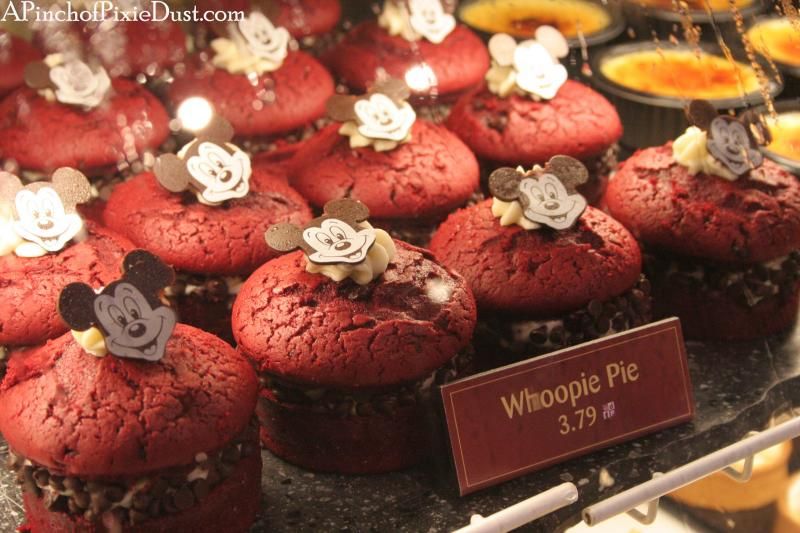 Let's get to the star of today's post: the Red Velvet Mickey Mouse Whoopie Pie!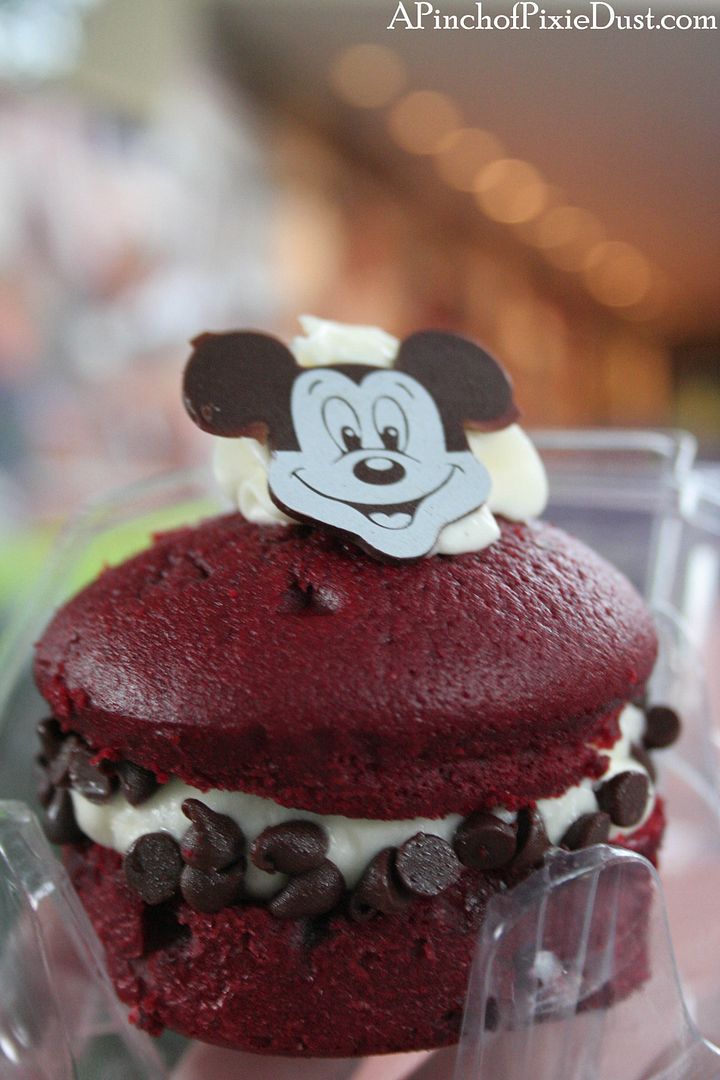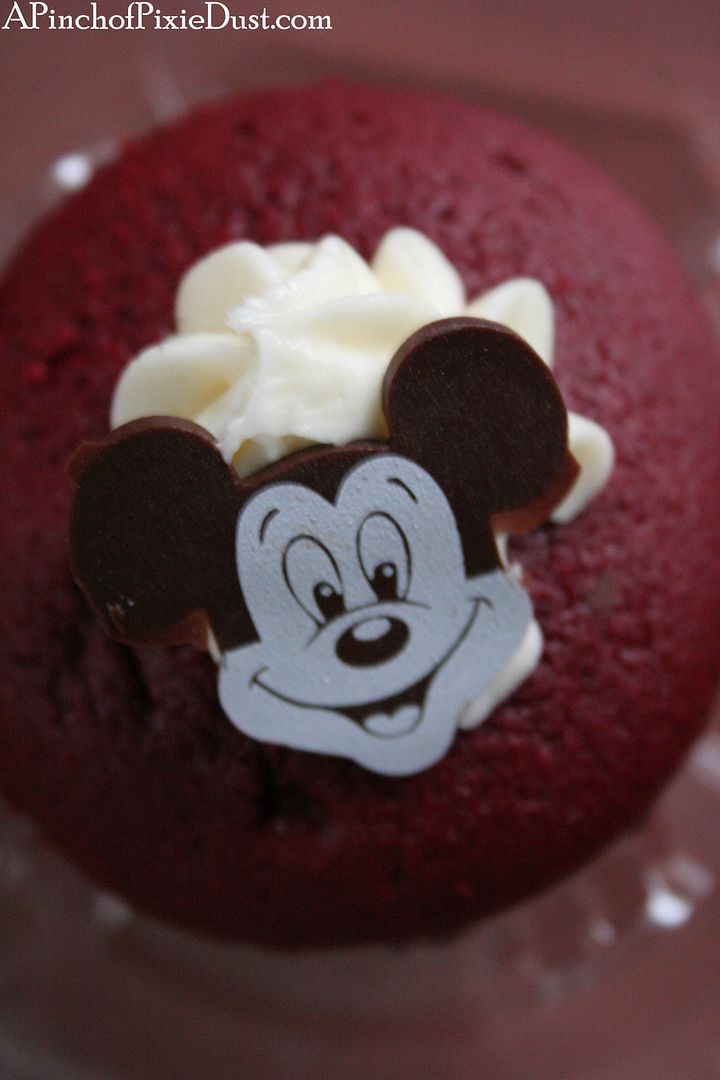 I have admired this from afar many times in the past, and I finally stopped by the Land to pick one up on a recent trip! It's got the same chocolate Mickey topper as the
red velvet cupcake
from the Contempo Cafe at the Contemporary.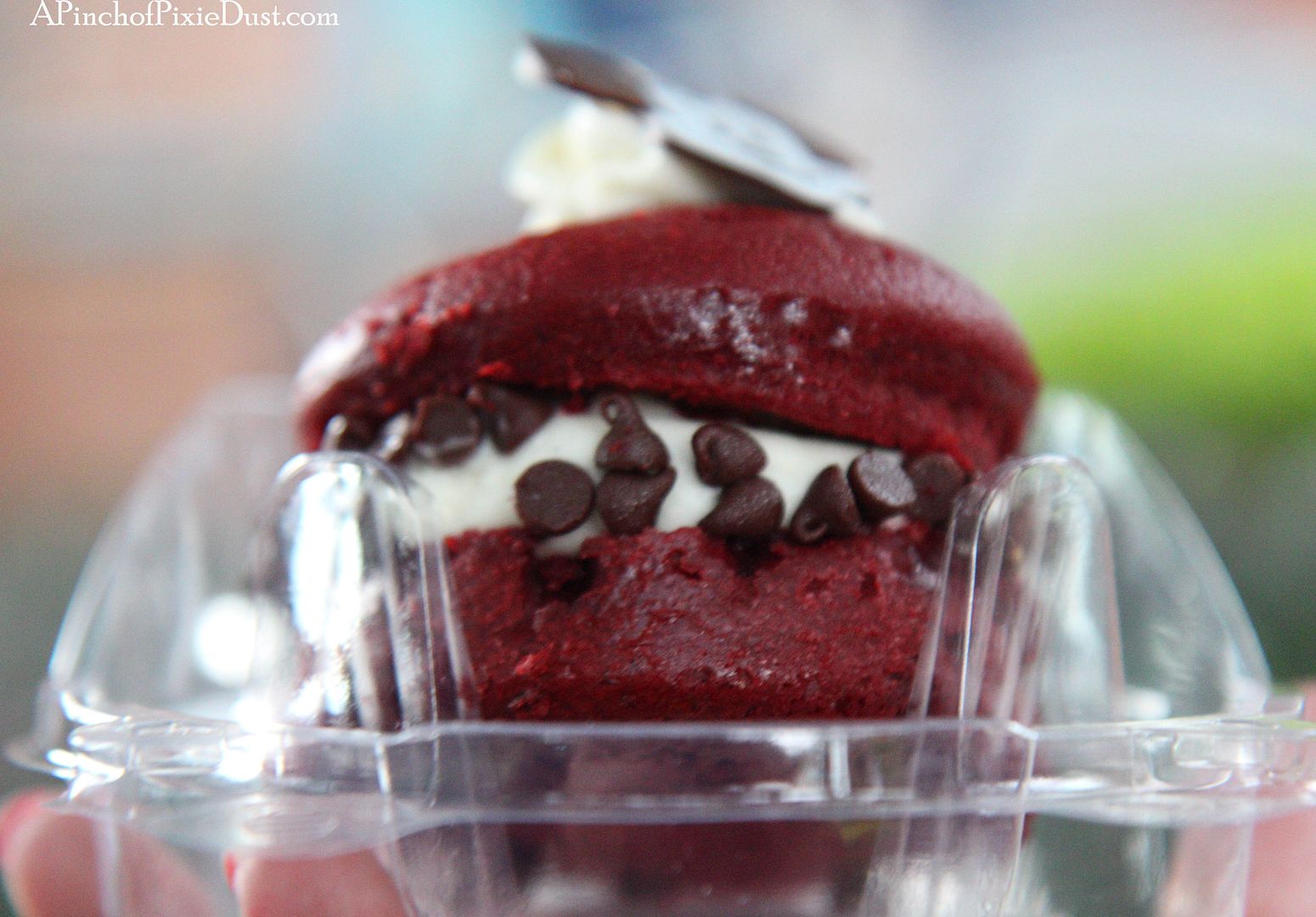 This was delicious! Lovely red velvet cake, yummy cream cheese icing, and lots of mini chocolate chips made for the perfect finish. It looks like a sandwich, but you definitely need a knife and fork as it was quite crumbly. I got it to go, and it didn't end up doing so well in the Florida heat. Tasty - but messy!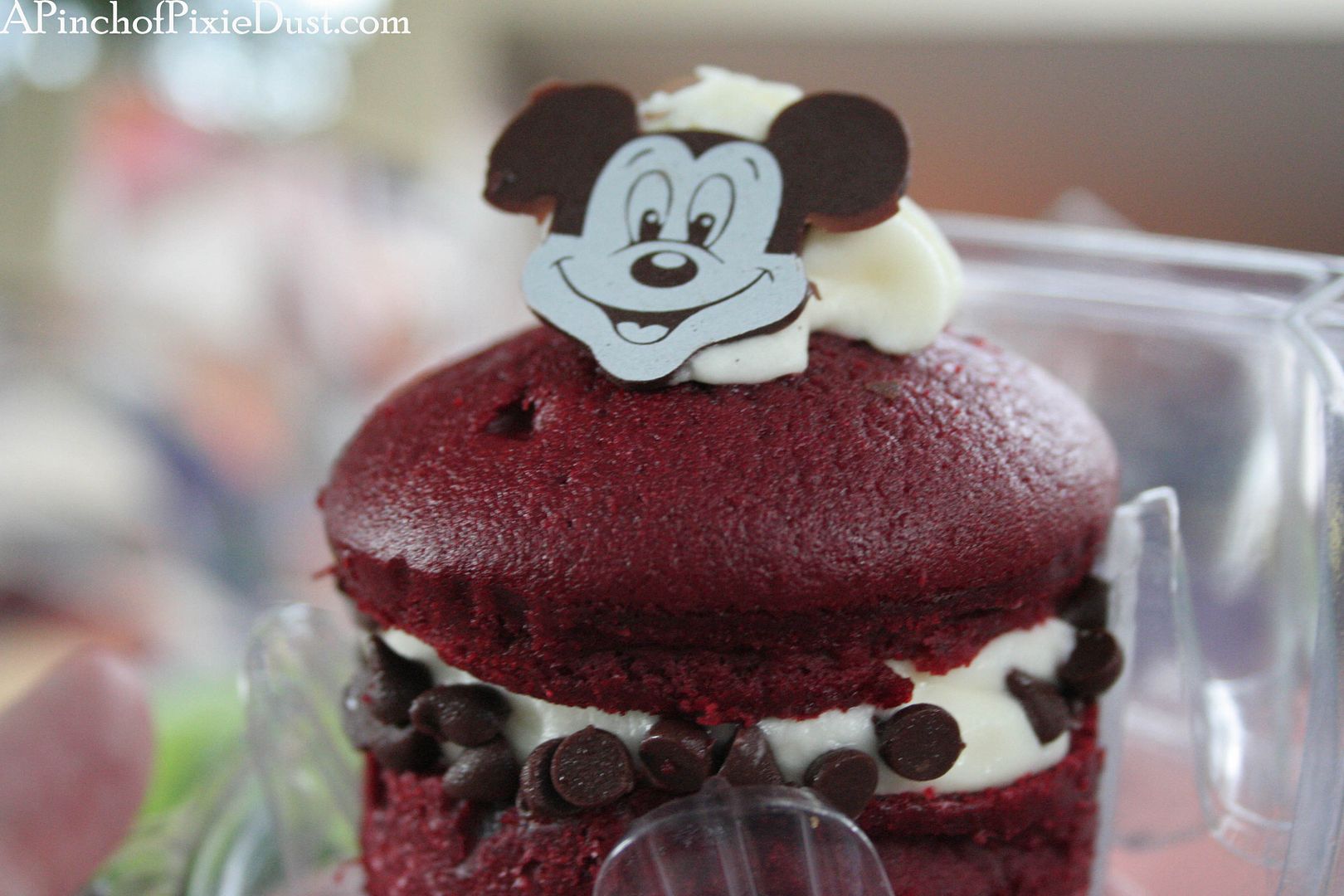 Will you be sampling this Mickey sweet on your next trip?