It's been a busy summer, and I'm afraid I've rather let my
Europe/England trip report
updates lapse - but I would really like to finish the story of our travels last last March!
In the
previous installment
, we were leaving the city of
Chester
behind and heading for Cambridge. There were just a few days left of the trip - Cambridge and then London and then home. Once I finish this report, I'll have to dig into some older photos and past European adventures to share. It's fun to travel across the Atlantic (if only for the space of a blog post!) each week.
SO. We stepped off the train at Cambridge on a slushy, slate-grey-sky day...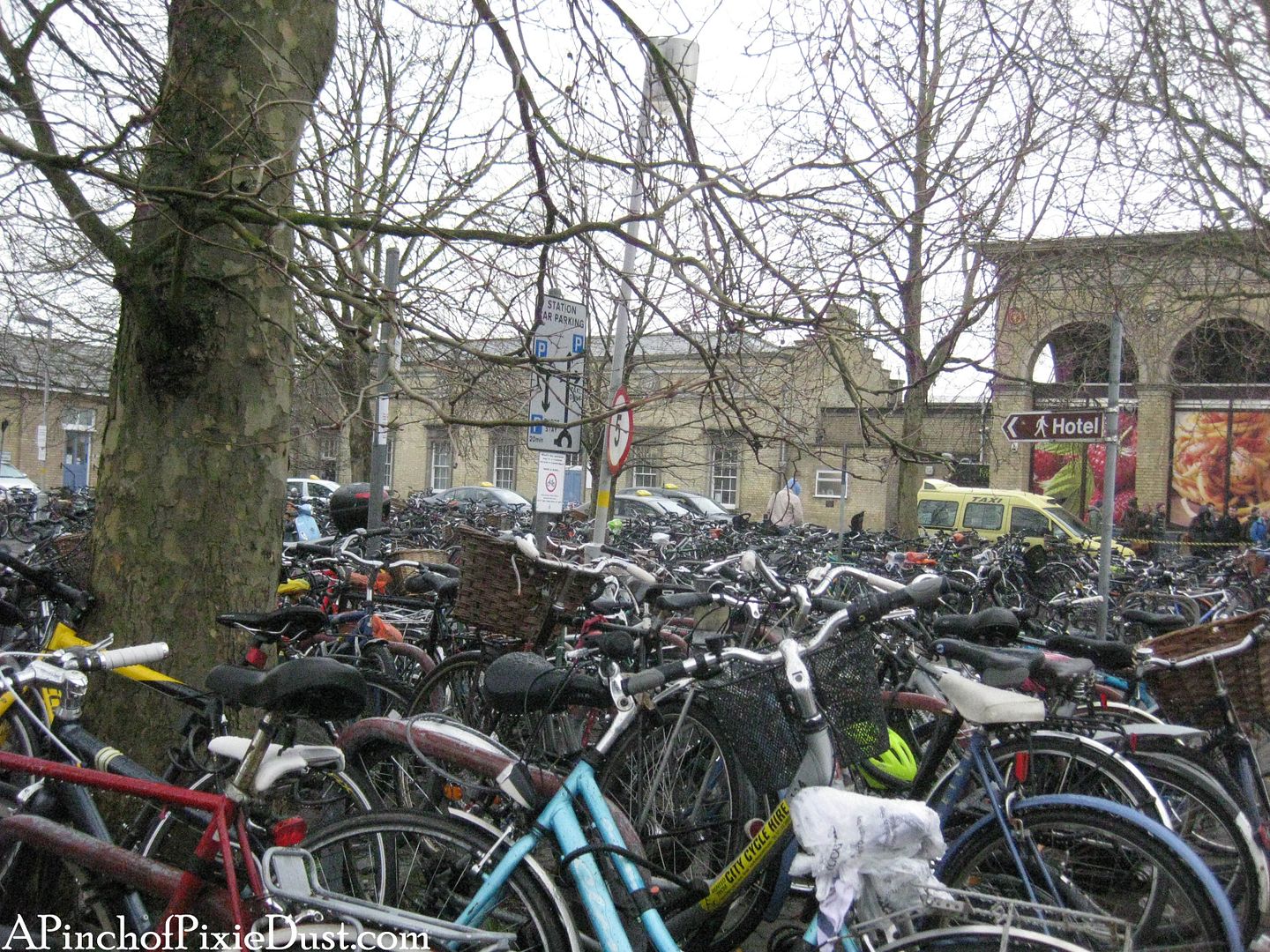 There was an absolute ocean of bikes - it reminded me of getting off the train in Amsterdam and all the bike storage there! Classes were not in session when we visited Cambridge - I believe it was the spring holiday for students, so probably everyone had parked their bikes at the station before catching a train home!
One benefit to visiting during the college break was that we got to stay at one of the colleges! When doing my hotel research for Cambridge, I was so excited to find you could do this - the rates were reasonable, and breakfast in the dining hall was even included. We chose
Downing College
, as it was closest to the train station, and I knew we wouldn't want to schlep our luggage too far.
We stopped by the Porter's Lodge to get our key first. When we came out, the snow had begun to swirl! Our room was in Howard Court, pictured above. We only had twenty-four hours in Cambridge, so we dropped our things quickly and headed out to take advantage of the murky daylight while it lasted...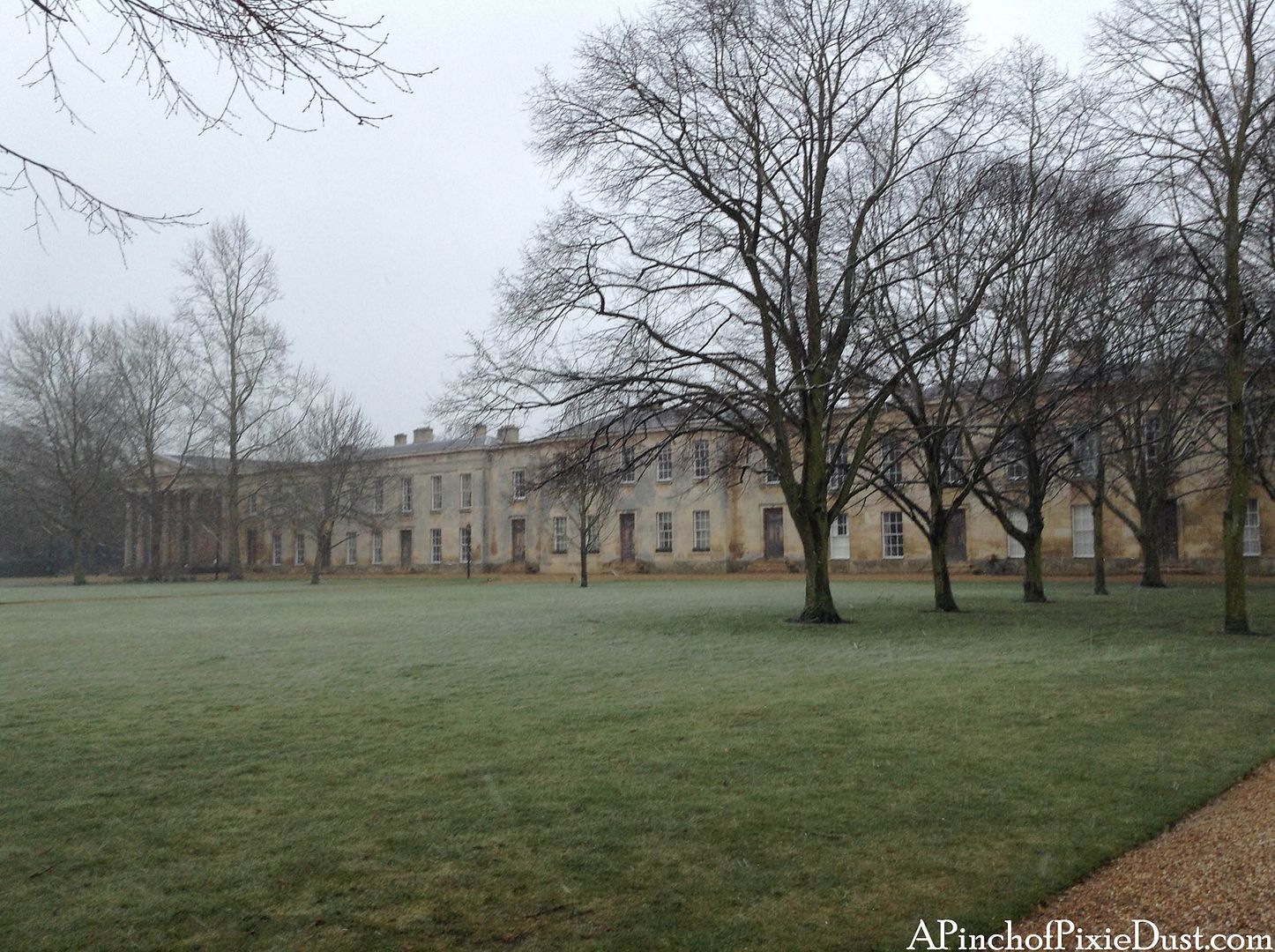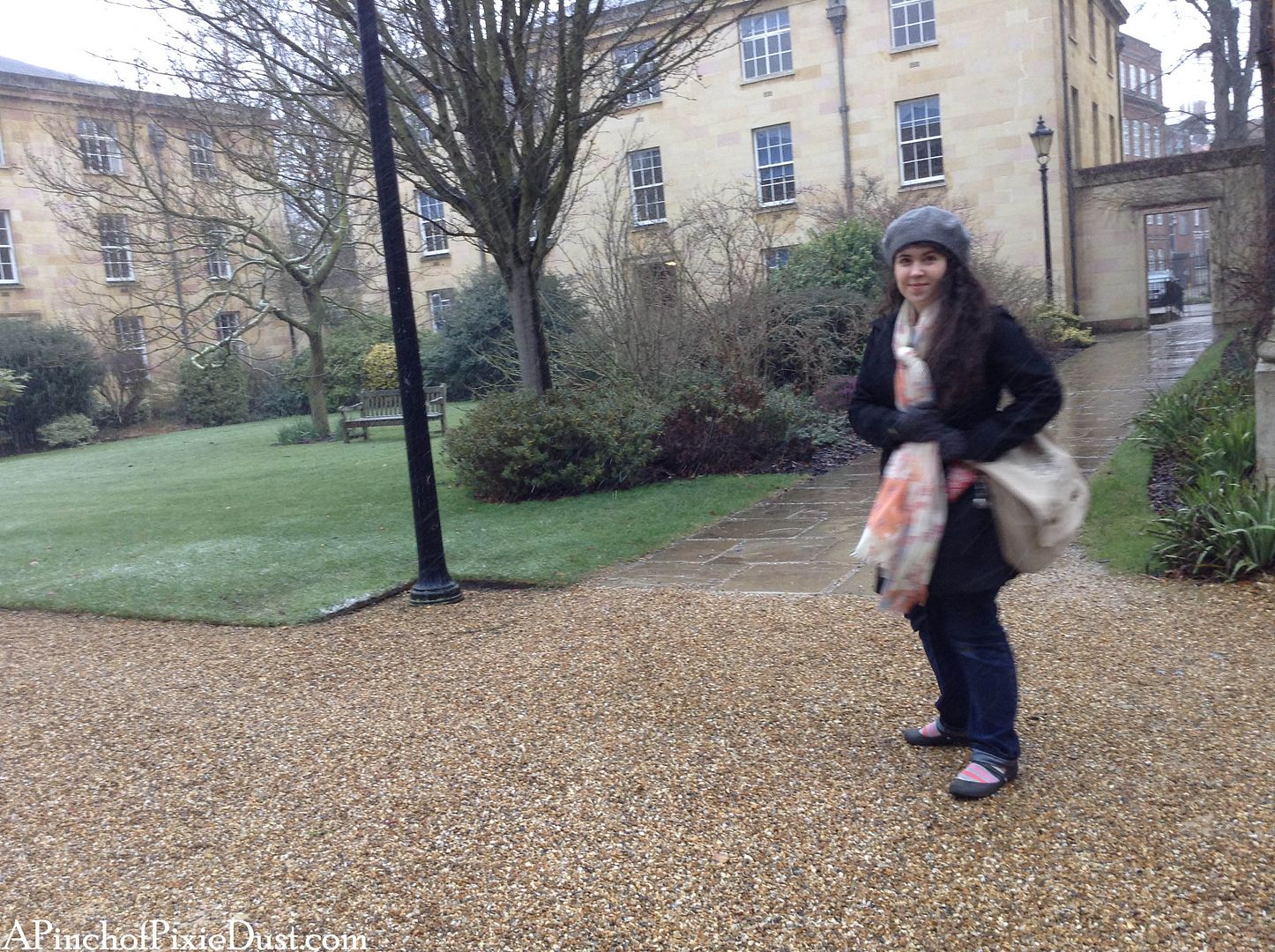 Crunching along the gravel paths at Downing College!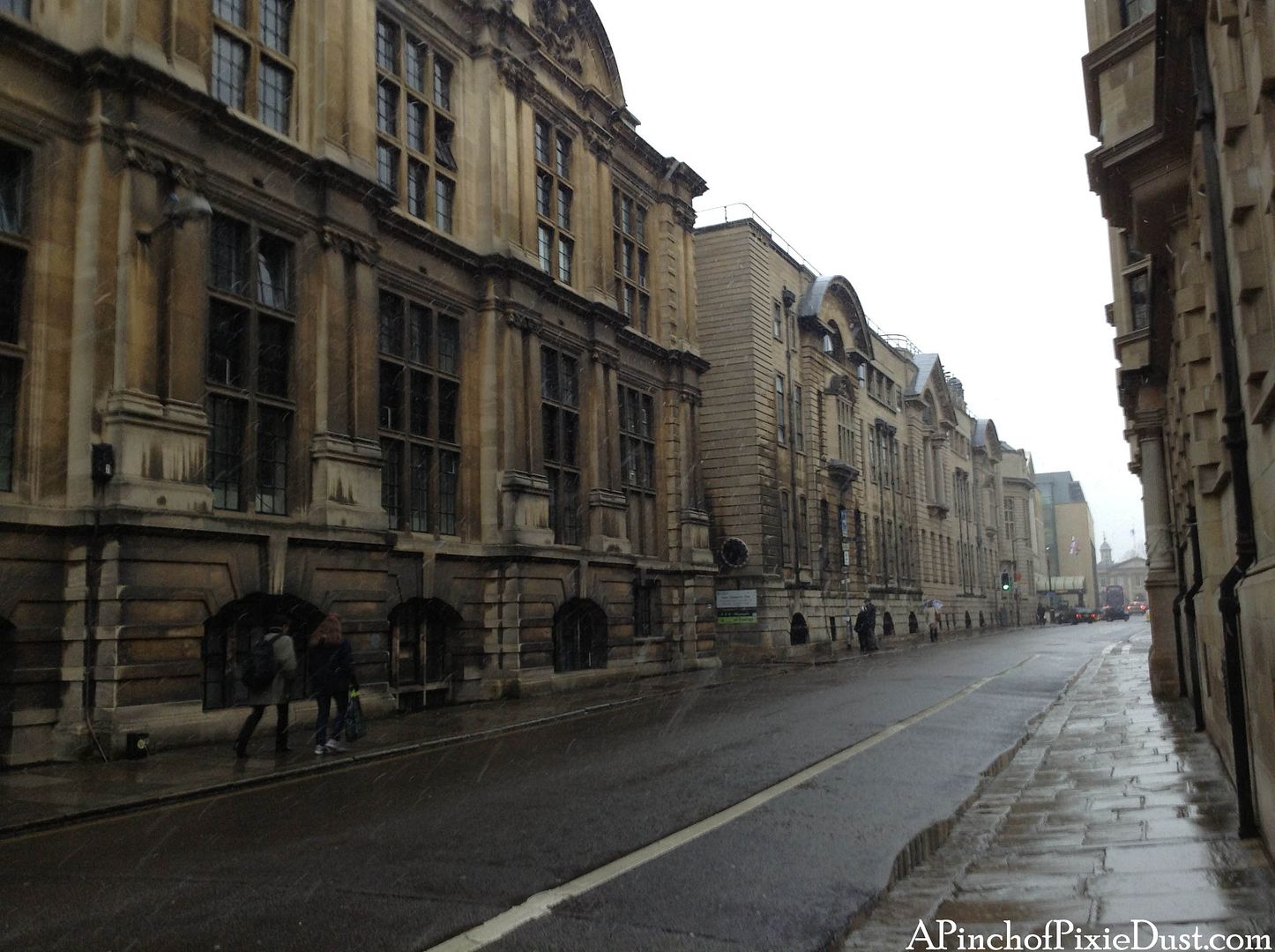 Strolling down Downing Street towards the rest of the colleges. I was so excited to just wander the university town and see the different colleges. Cambridge was founded in 1201 - it's crazy to think of the centuries of study and many generations of scholars who have worked and pondered here. :)
This was the Sedgwick Museum of Earth Sciences - sadly we were just passing by, but I liked the bears on the staircase!
Walking down the streets was a feast for the eyes! Everywhere you looked were archways and gates and beautiful old buildings.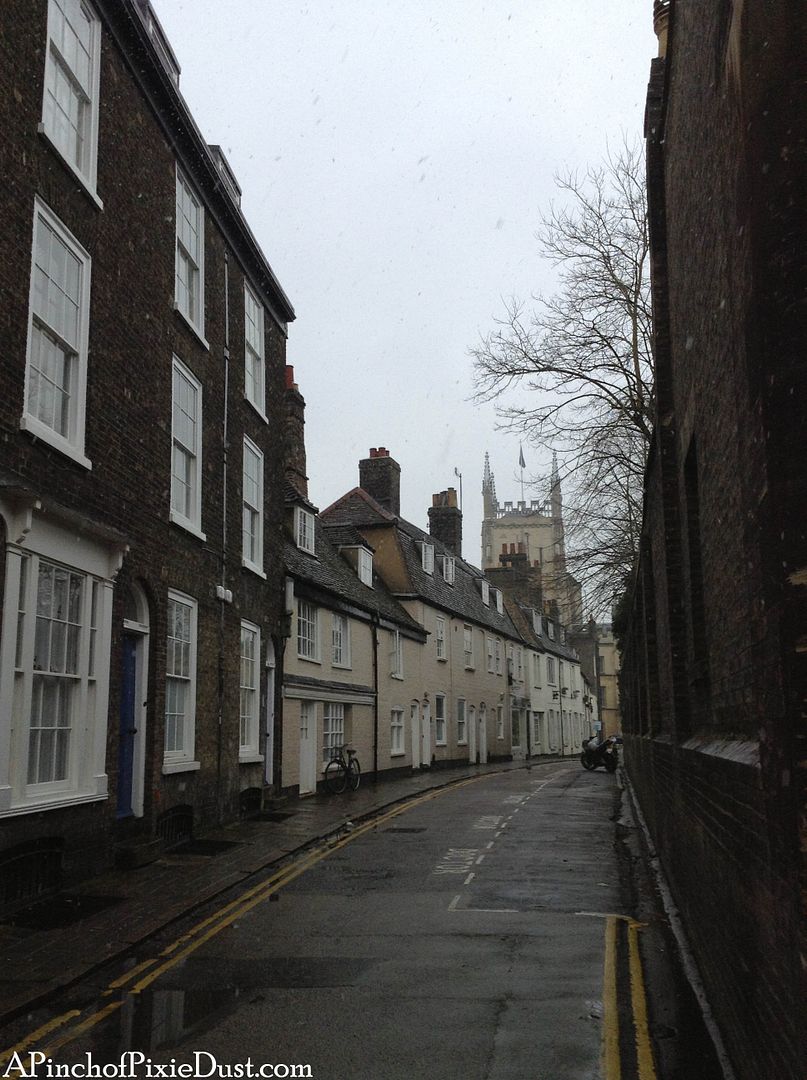 I liked imagining all the great minds that have walked these streets - Milton, Darwin, Newton, Erasmus, and so many more...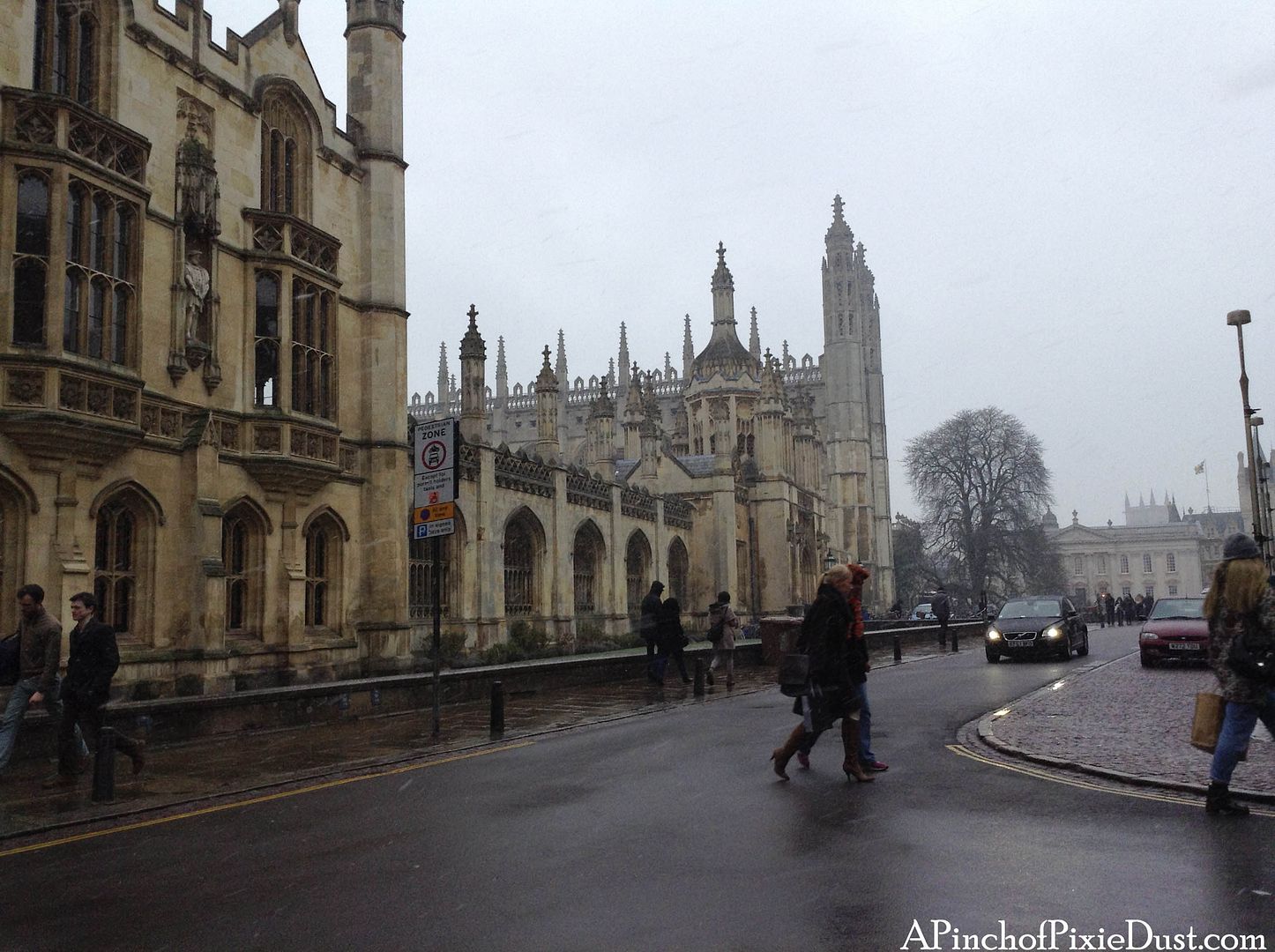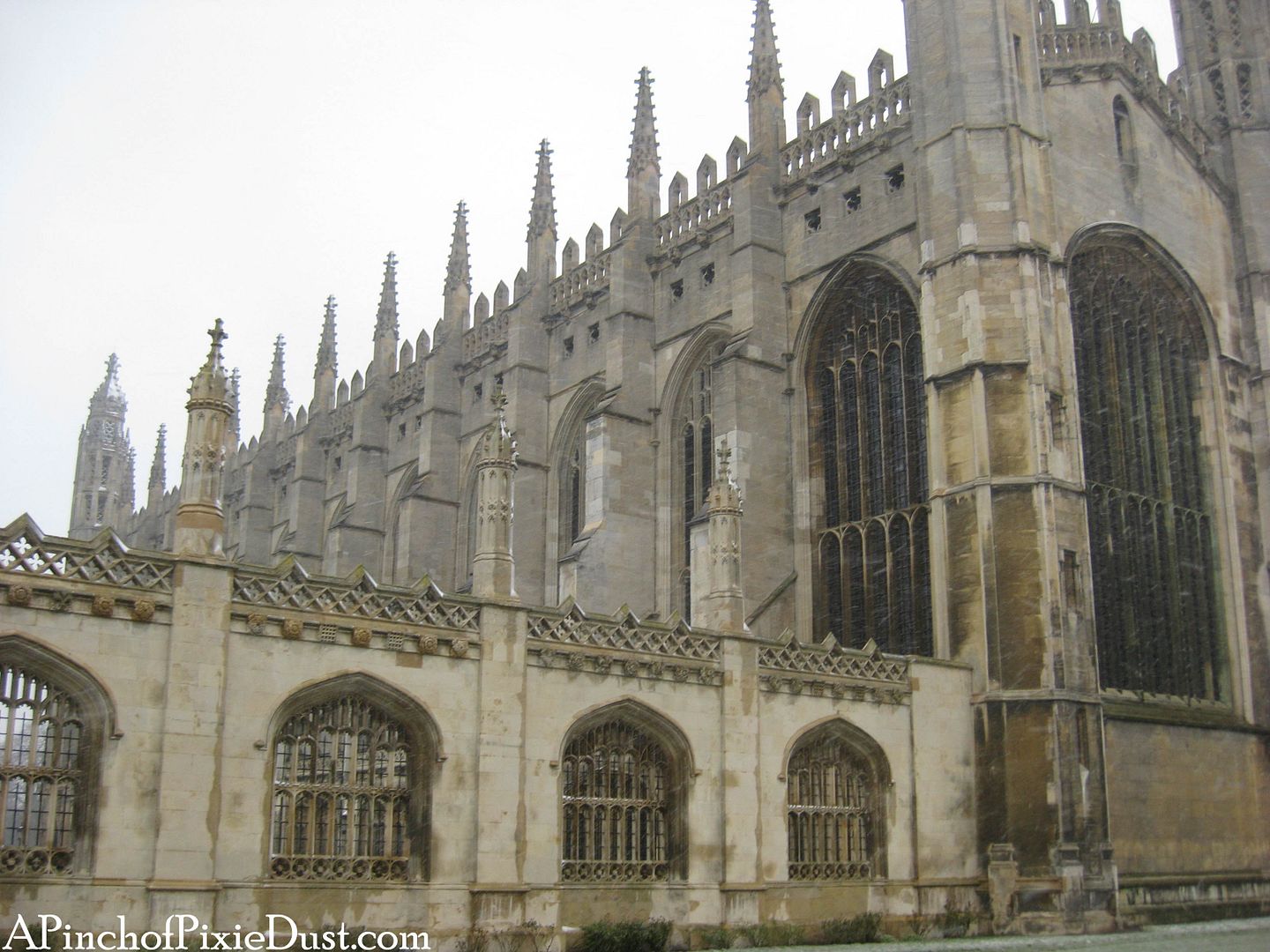 Above is King's College and King's College Chapel. We just looked from the outside.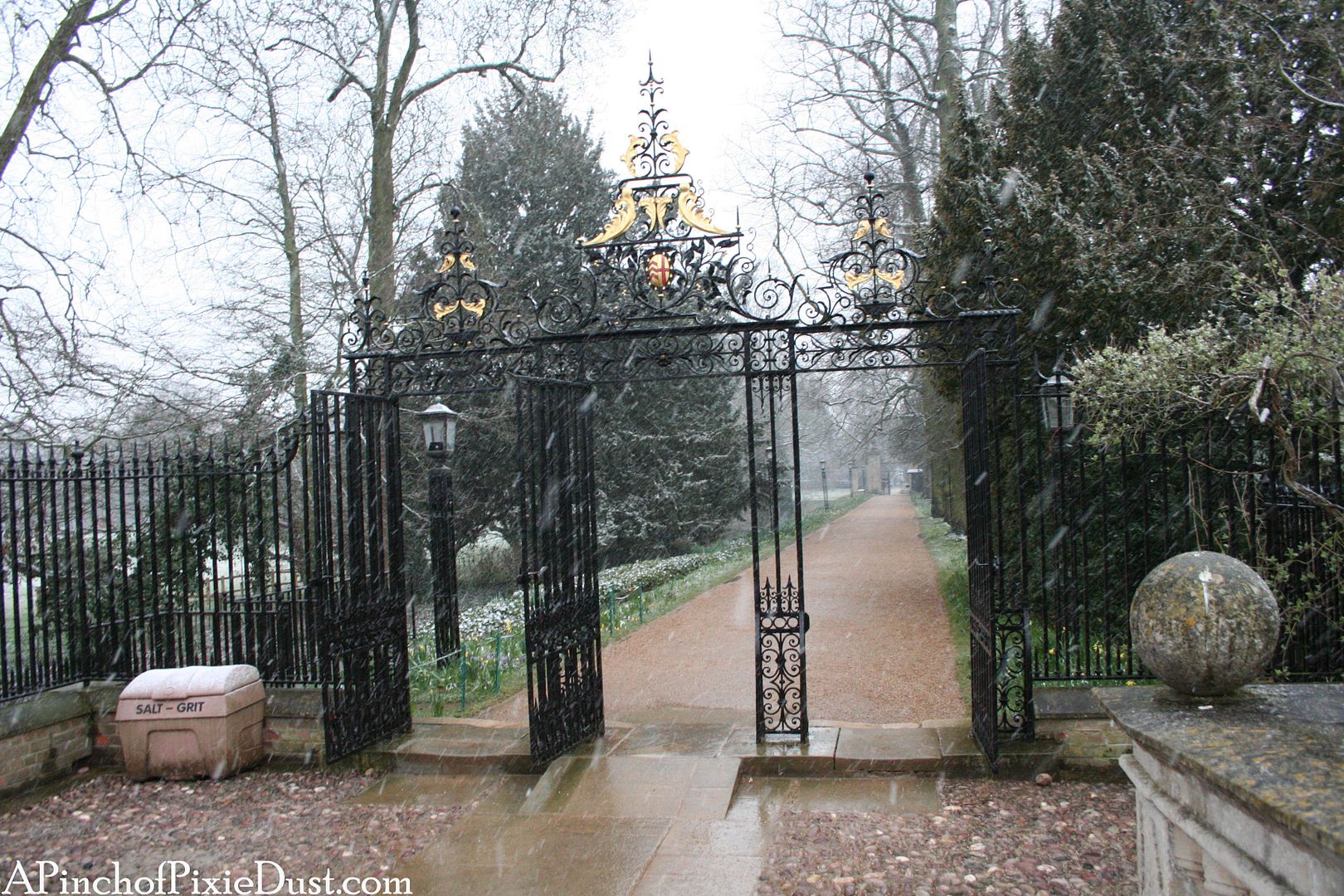 We strolled around to the Backs, where the back of many of the colleges meet the River Cam.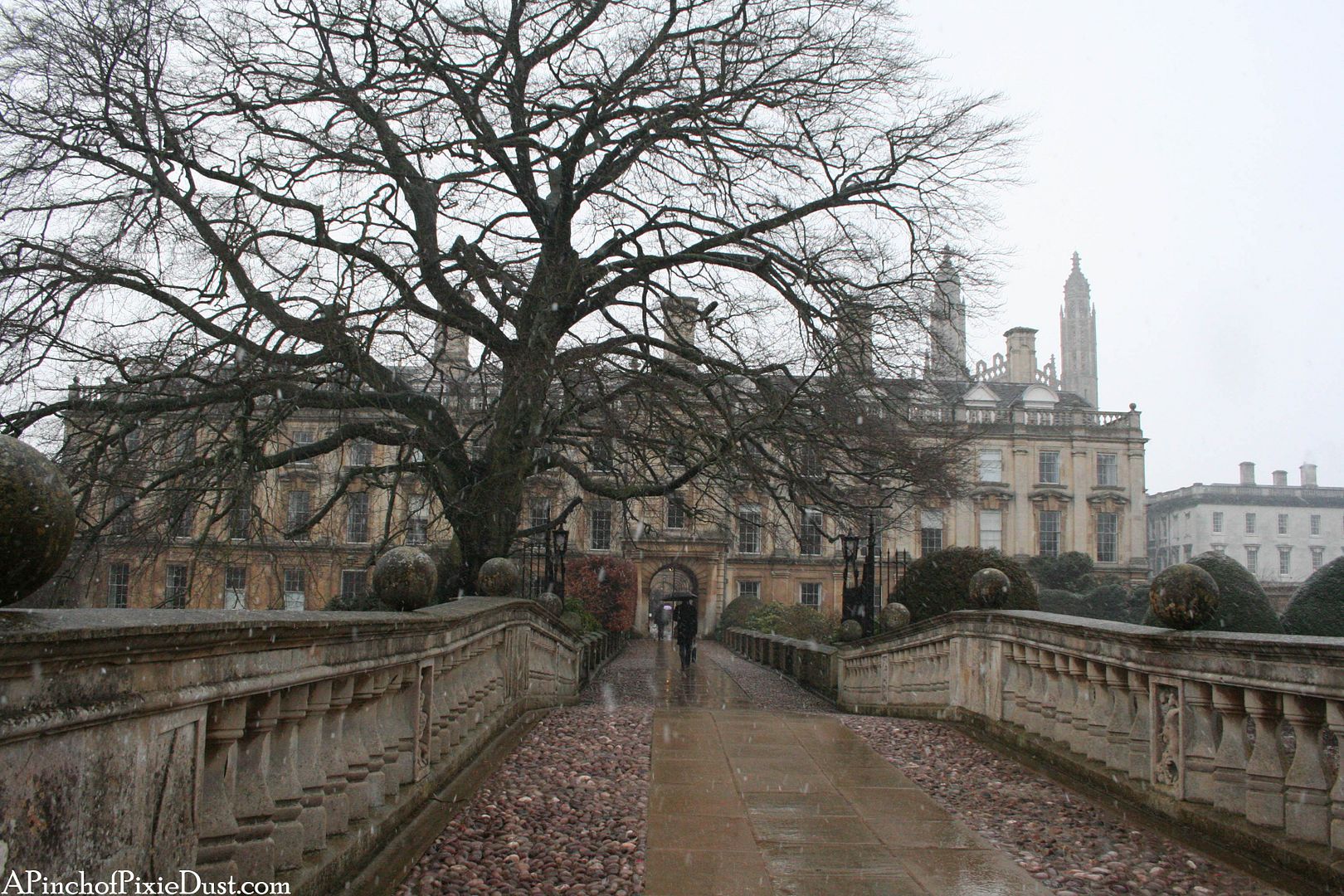 Clare College has a gorgeous bridge! When you see photos of the River Cam, you'll usually see an idyllic summery setting with students punting in boats and green leafy branches draped gracefully over the water...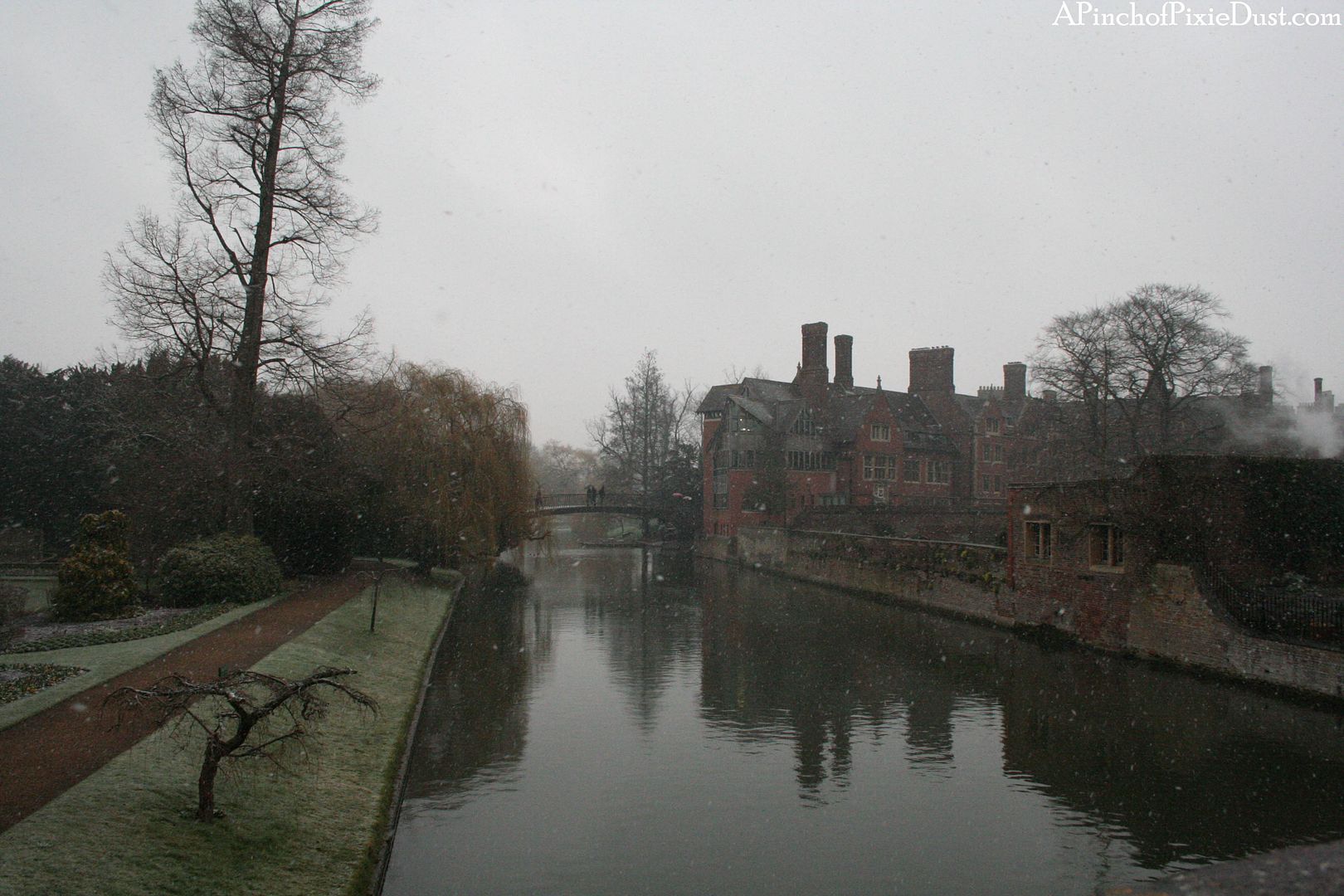 We met the scene in a more winter-y mood, in a whirl of white! The new spring flowers were all gilded with snow...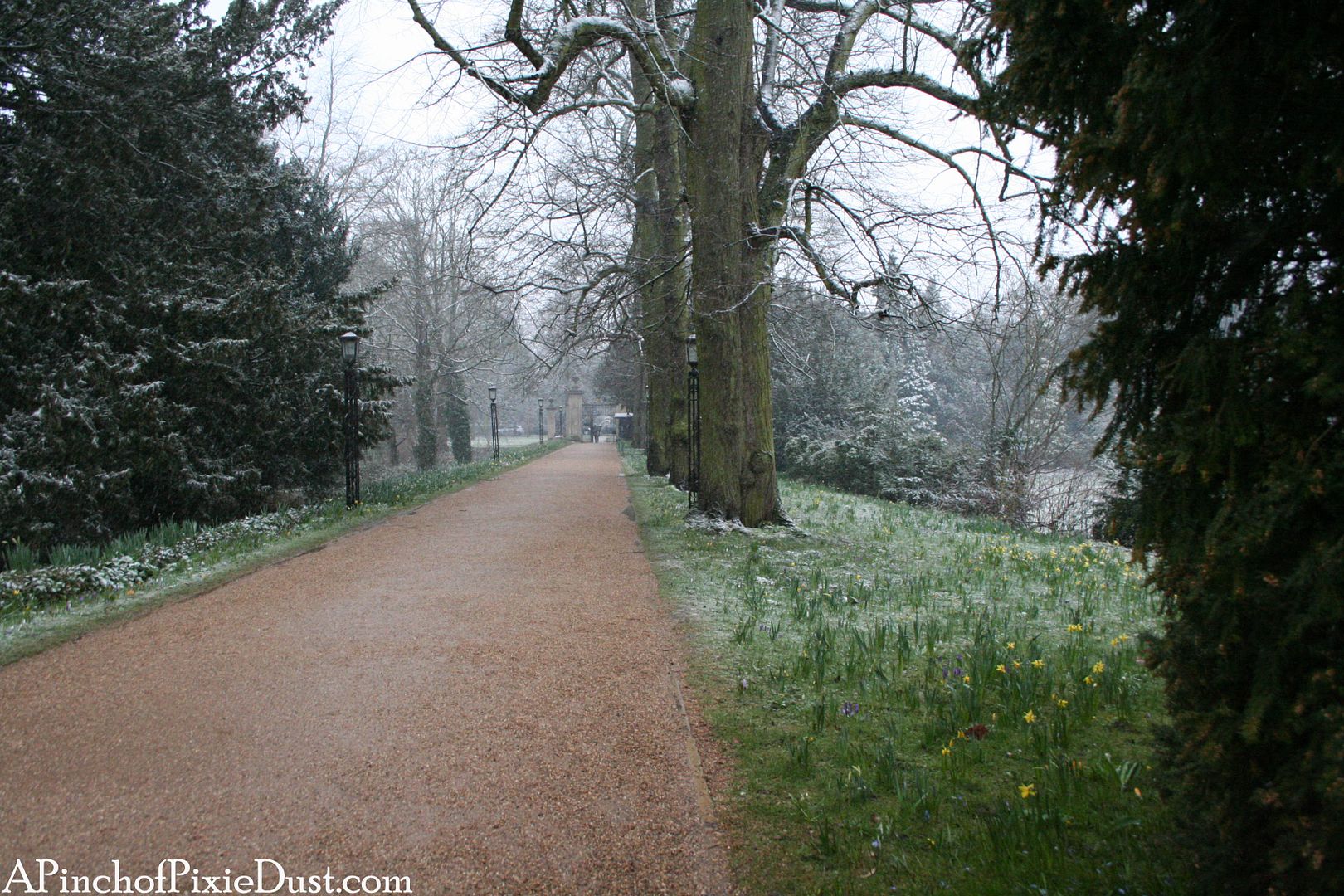 It was fun to see
more daffodils
- these stems struggling valiantly against the frost. Wordsworth (my daffodil homie whose poems led me to
Tintern Abbey
) went to Cambridge. Maybe these were his daffodils!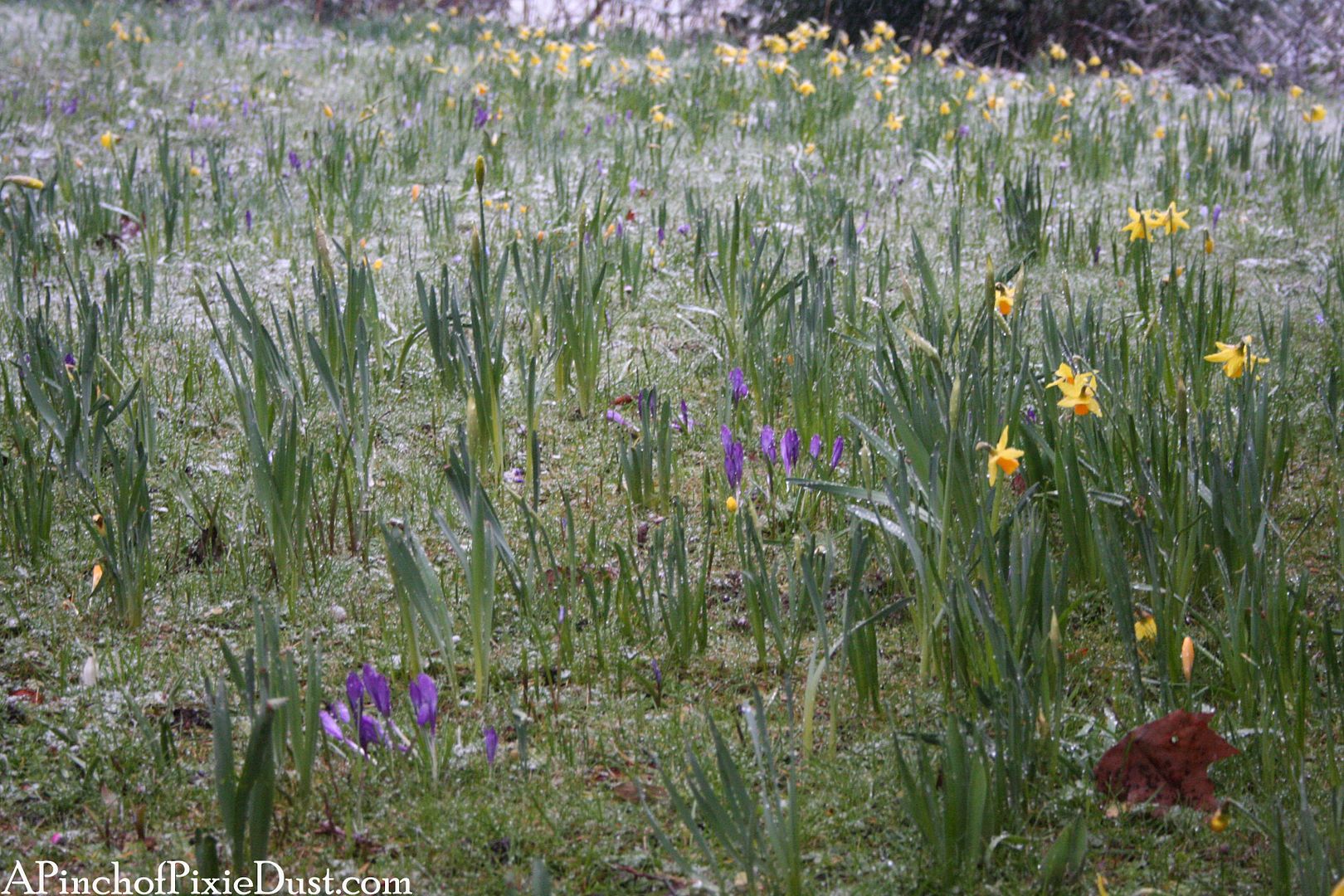 Then again his poem takes place on a slightly sunnier day. ;)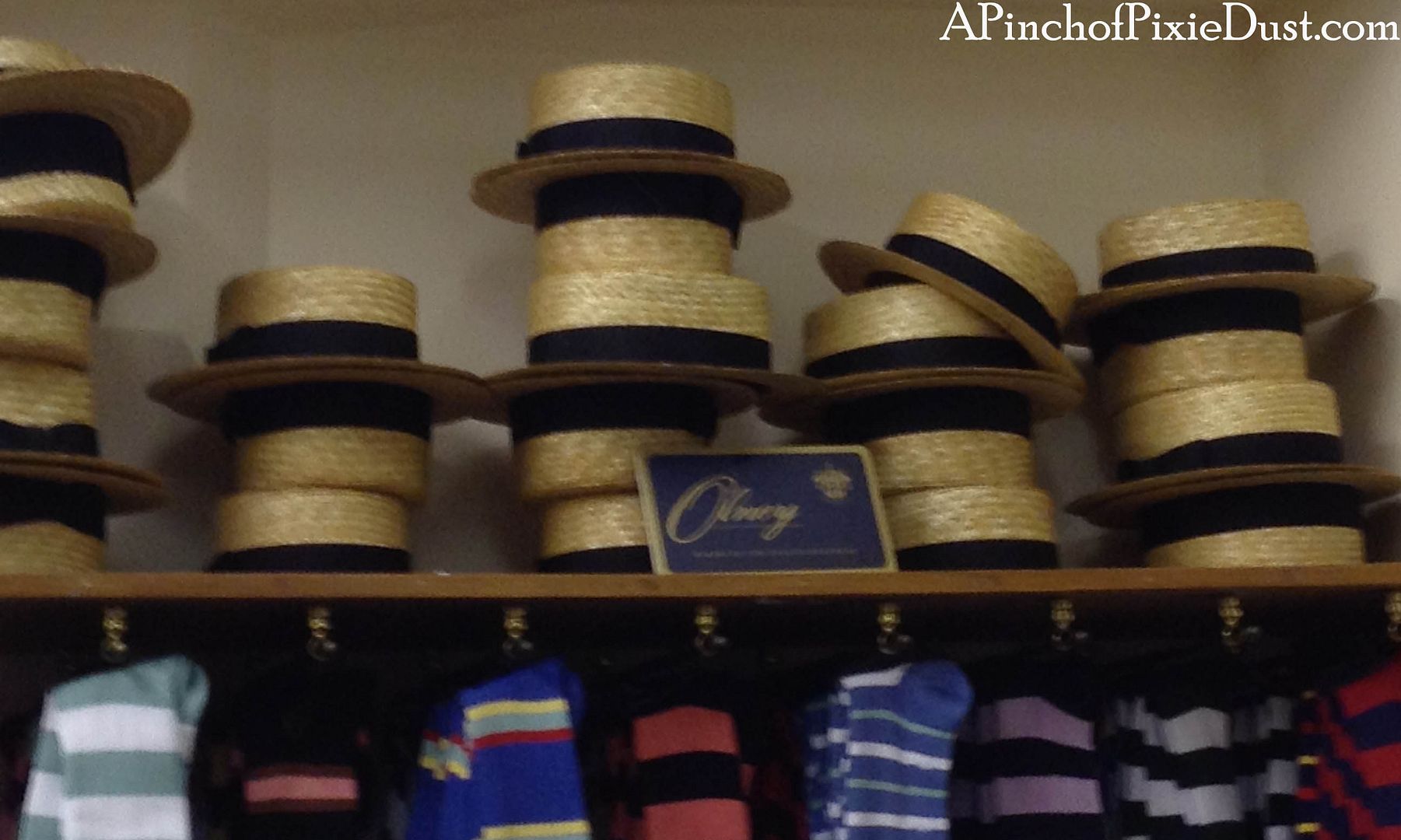 We stopped in some shops to keep warm - I loved all the Cambridge college gear. Those spiffy straw hats look like something out of Wodehouse.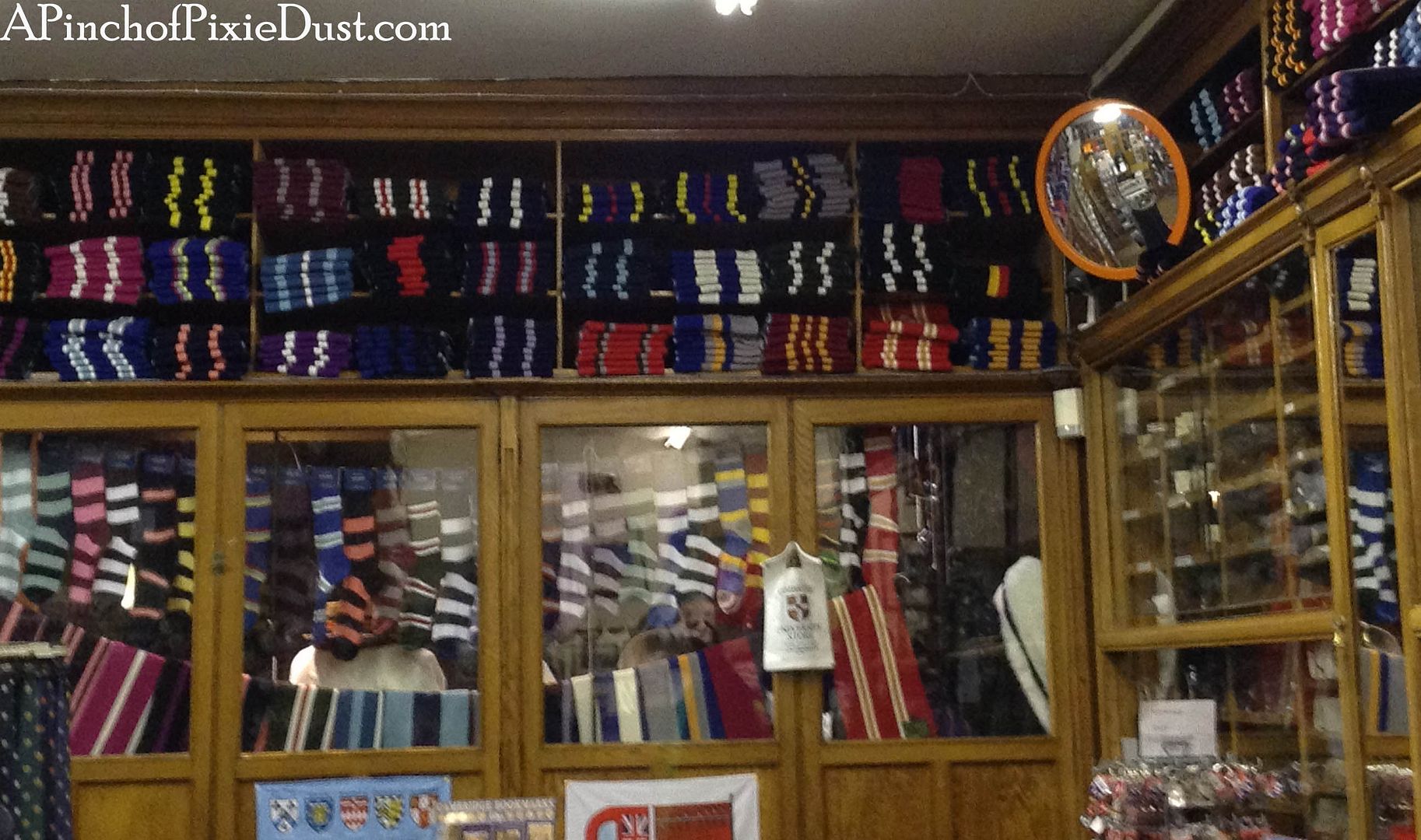 I was tempted by the weather and the colorful stripes to get an academic scarf - each college has its own design - but I resisted. The college patterns come in socks and ties and a number of different other dress items as well!
Find the full index of European adventures
here
!