Happy Windsday! For this week's Where in Walt Disney World trivia photo, we're taking a peek into the world of high fashion...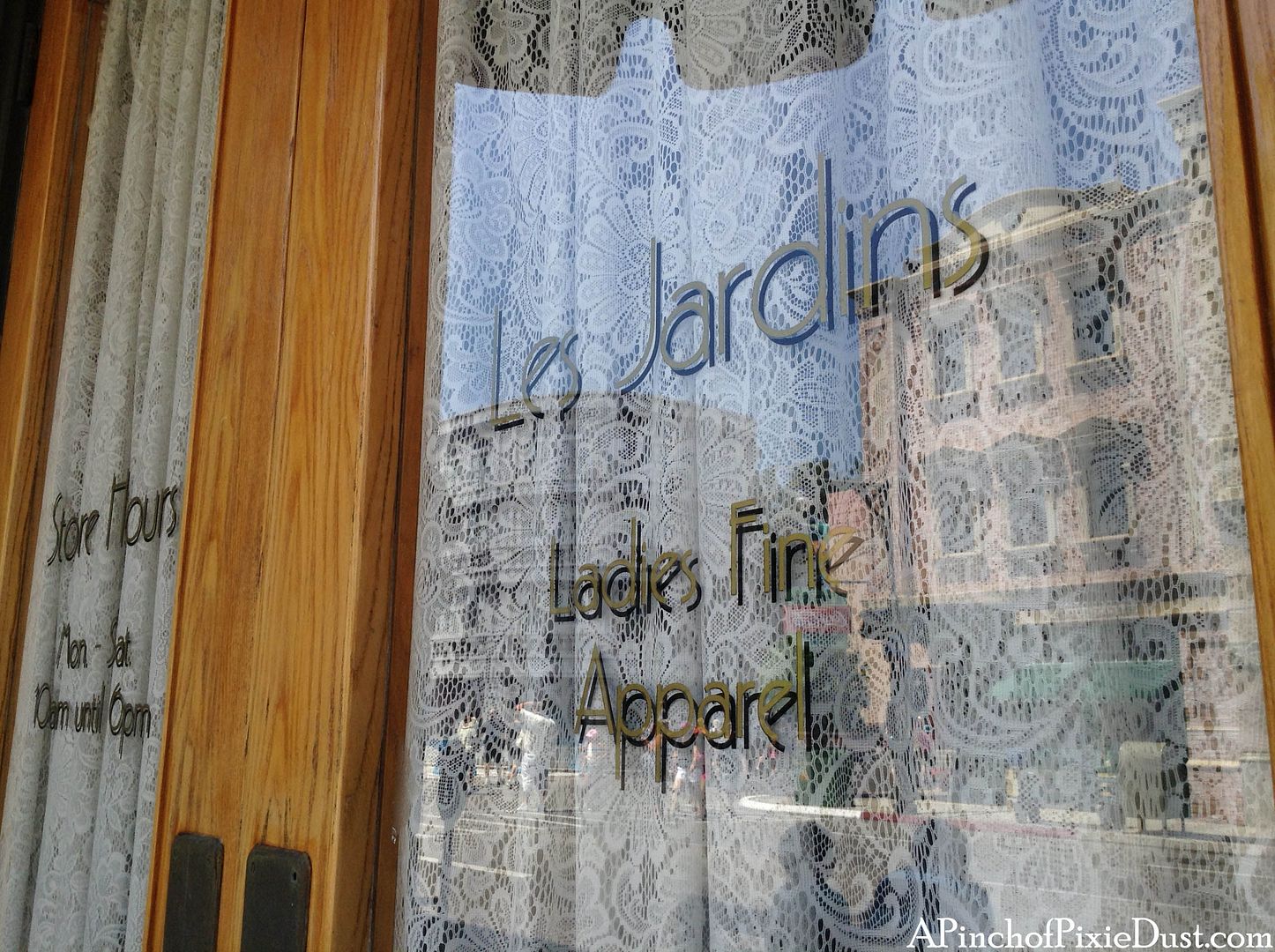 Just judging from the window and logo of Les Jardins, Ladies Fine Apparel, I can tell this is a very stylish shop! Have you ever passed by during your Disney rambles?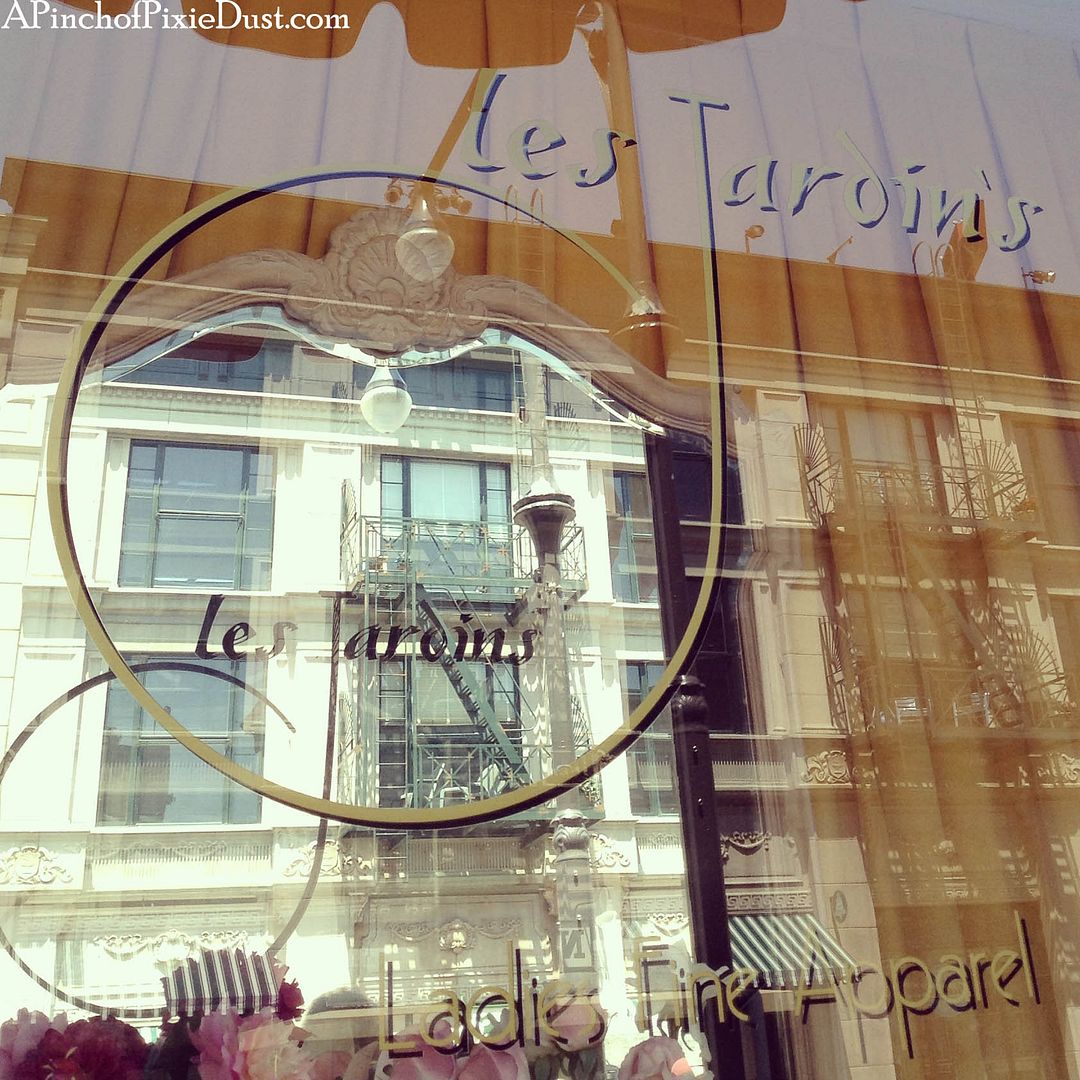 Here's one more photo clue from
my instagram
. Don't forget to post your guess in the comments!
The dino-riffic bench from the
last trivia post
can be found in Dinoland USA at the Animal Kingdom Park, right behind Chester and Hester's Dinosaur Treasures. :)