No one does benches quite like Walt Disney World. So often they're not just places to sit but works of art that fit in perfectly and contribute to the theme of the place...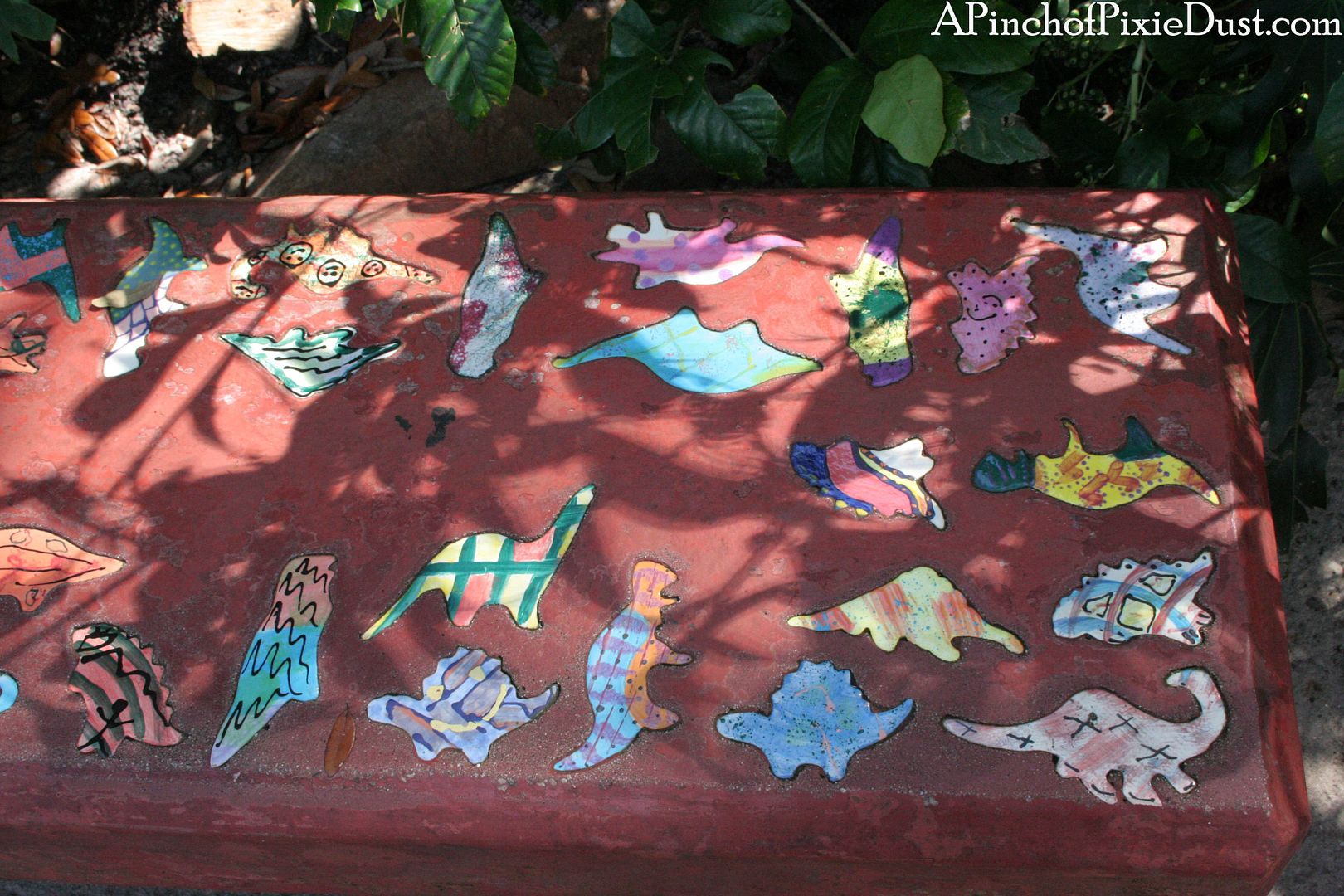 This is probably my dino-loving brother Athos's favorite bench. I love the crazy, colorful creature cut-outs! Have you ever taken a rest on it - where can you find it?
The
shelves of Sully
in last week's post can be found at Disney's Hollywood Studios in the shop across from Studio Catering Company, near the Backlot Tour!