Happy Friday! We've been admiring the Magic Kingdom's new
Festival of Fantasy
parade over the past weeks, and continuing with the princess theme (
Beauty & the Beast
first and the
Frozen sisters
last Friday), it's RAPUNZEL's turn today!
How sweet is she, standing at the front of the Snuggly Duckling boat?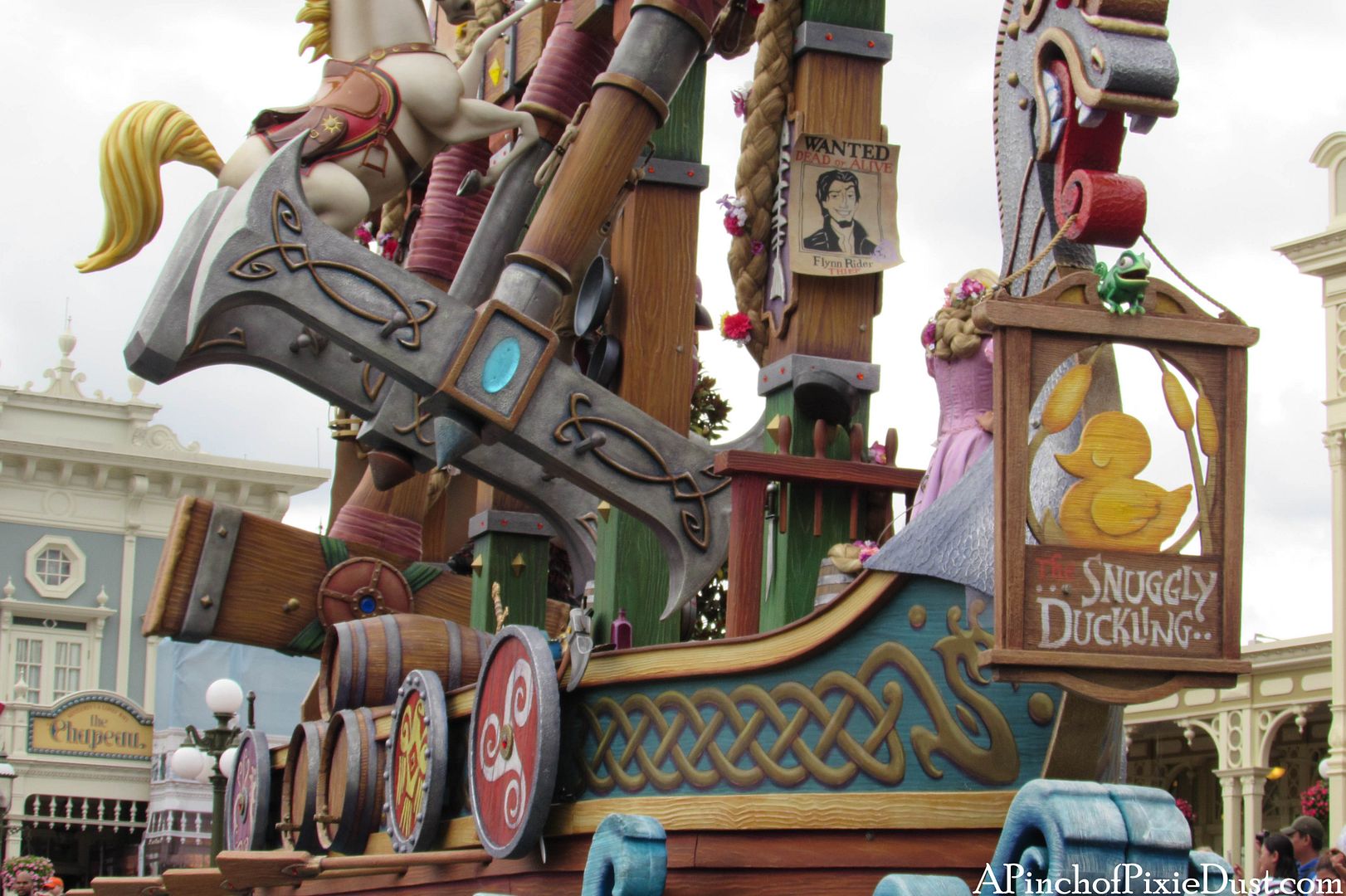 My brothers were just contending that Rapunzel is the best Disney princess because she carries a frying pan, which made me realize there must be a frying pan on that float somewhere. See if you can spot it in the above photo. :)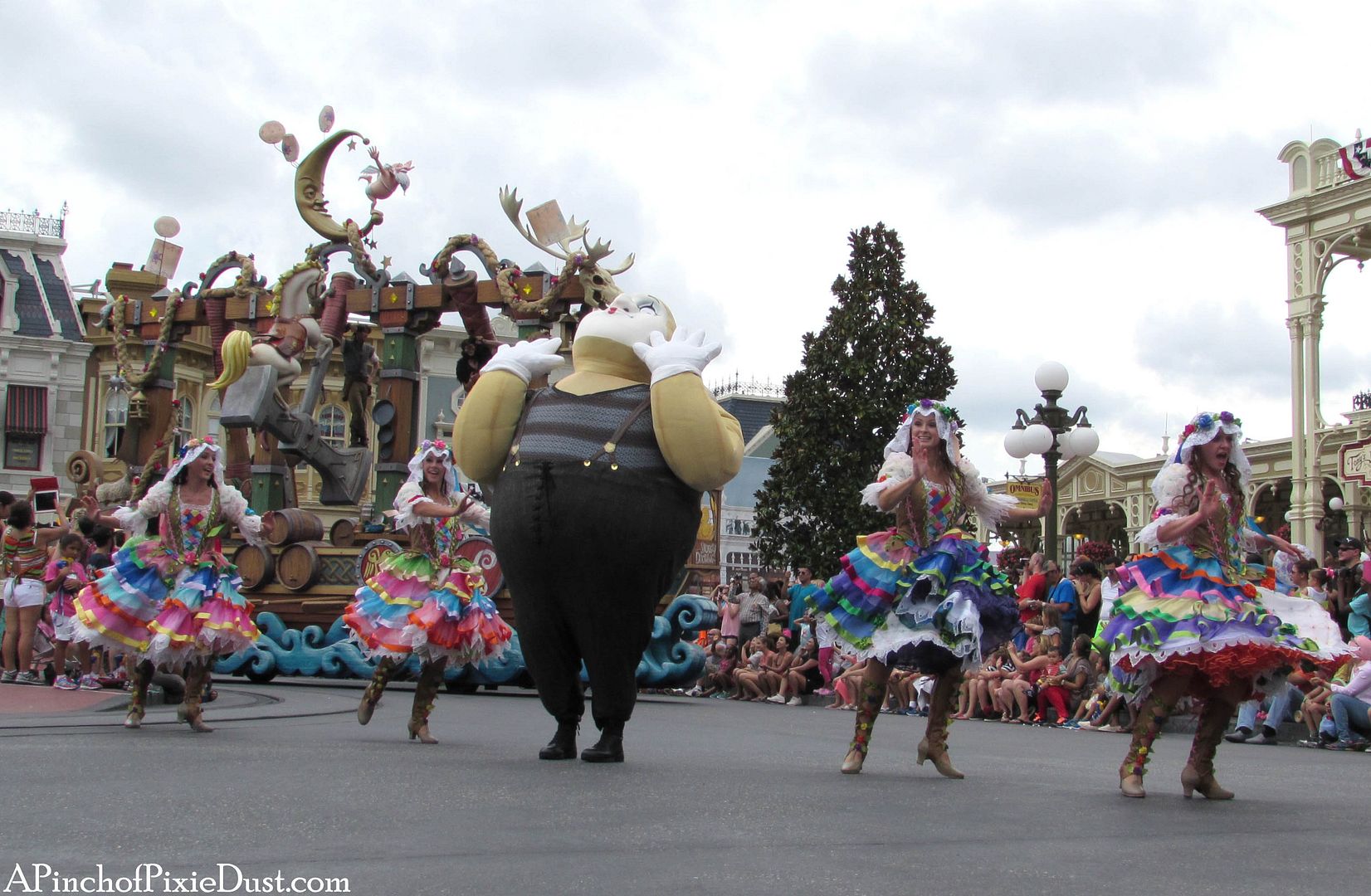 Before the main float come the DANCERS!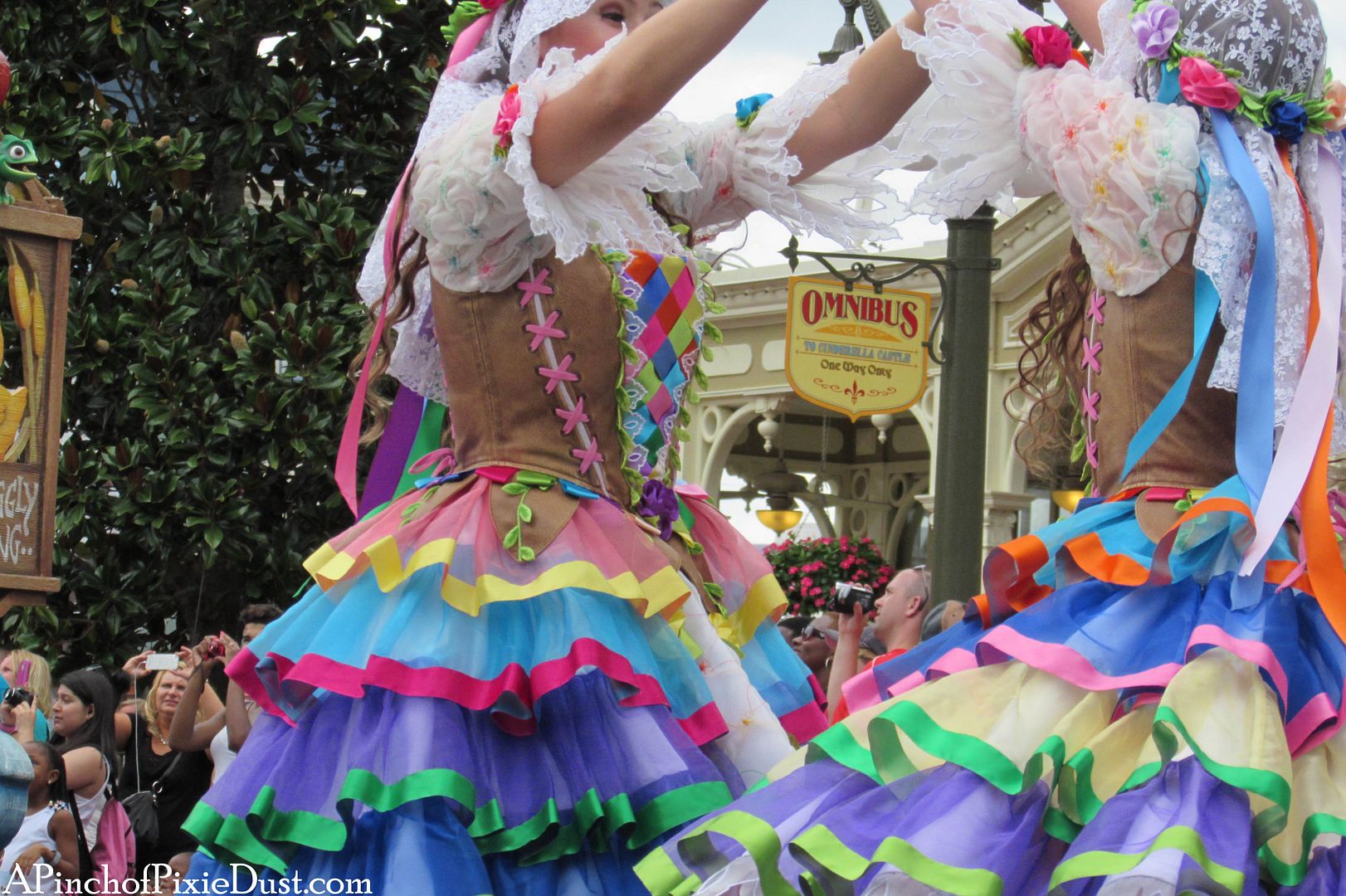 The Tangled maiden costumes look like a rainbow exploded in the designer's studio, and I am totally a fan. I love the all the lace and flowers and ribbons and flounces!
I like the faux boots...it's like a spat for your entire leg! Y'all know
I love my spats
.
I'm on the fence about the mime. He's kinda nightmarish. I accidentally caught him sneaking up on one of the other dancers...creepy. Even Flynn is weirded out.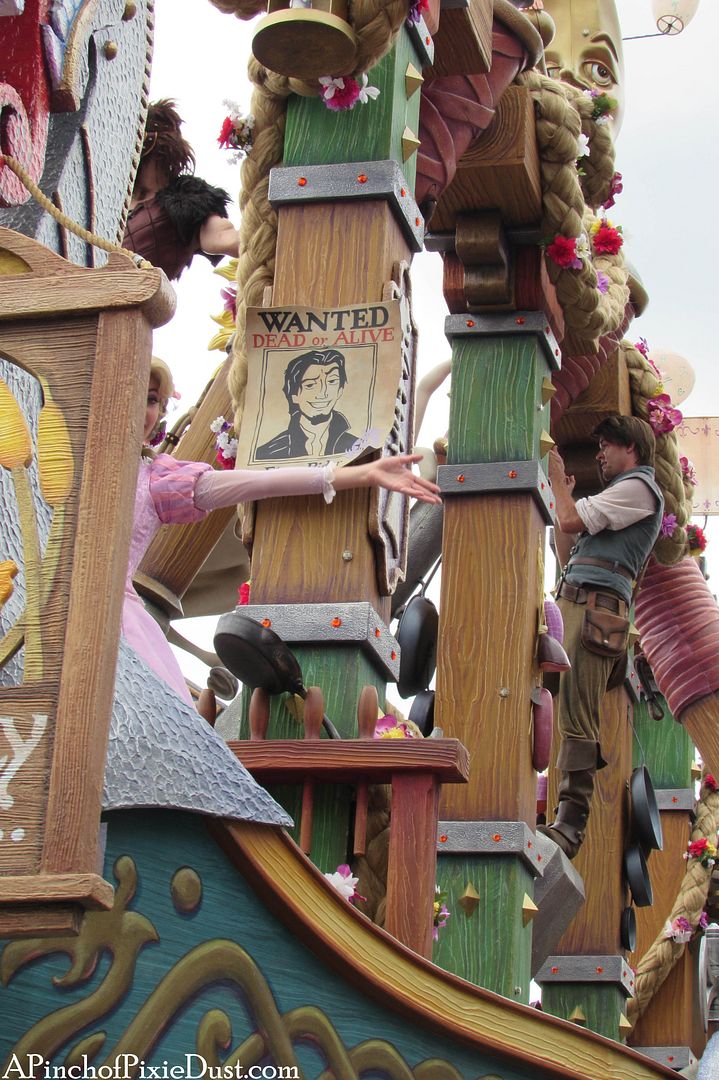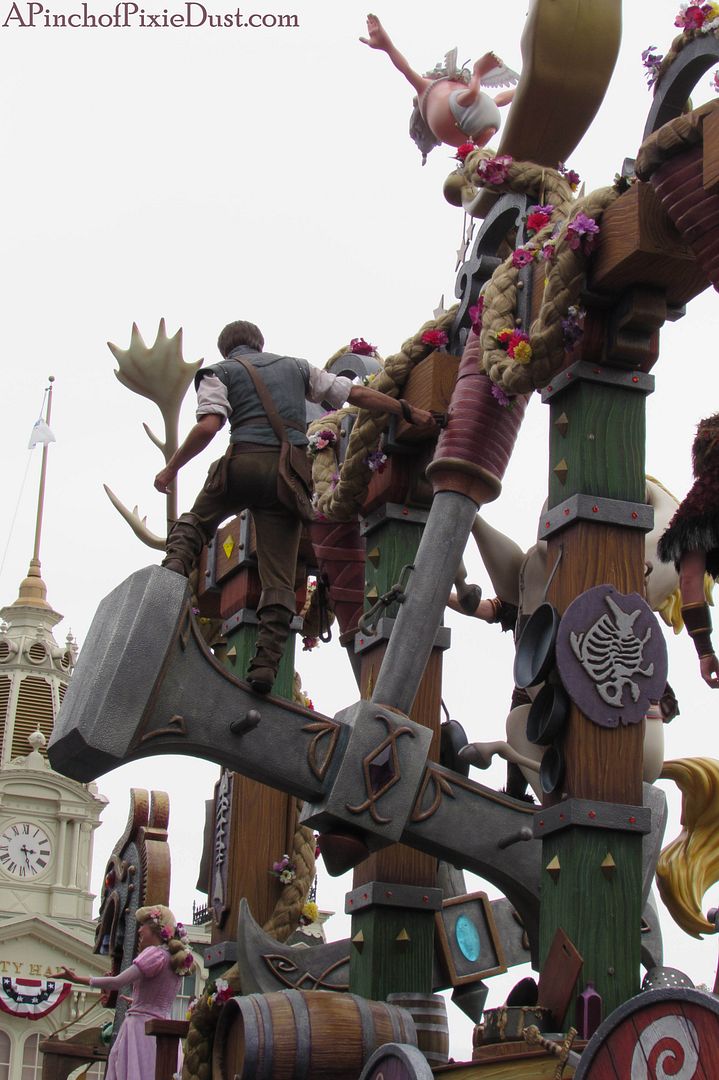 Looking down the float from the front and from the back. The swinging components make this float SO fabulous. If I were Rapunzel I would be kinda jealous I didn't get to be on one of the giant pendulum axes.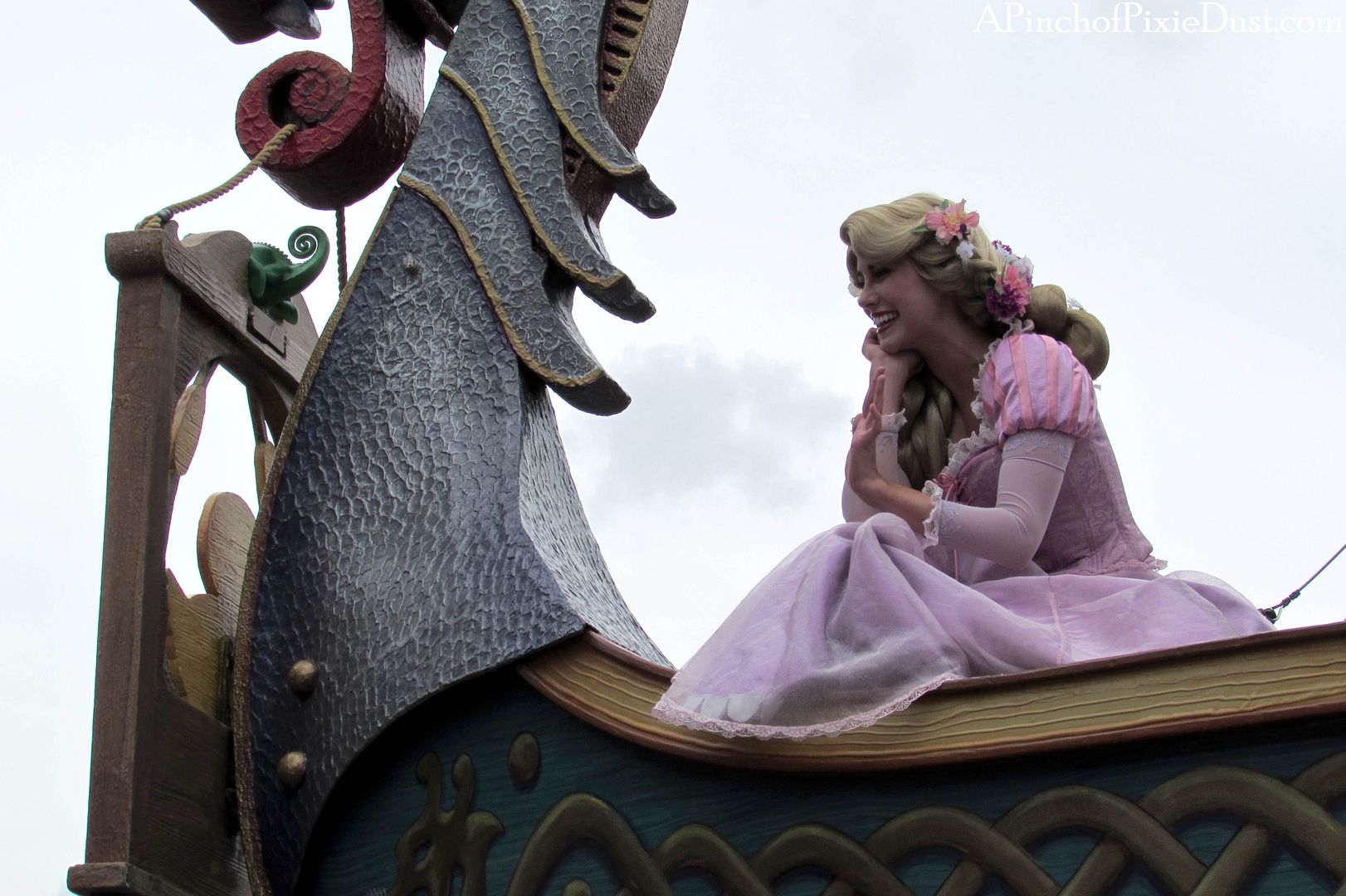 She's up hanging with Pascal instead. One of my brothers just observed that she used to have a pet insect named Voltaire, but Pascal got hungry...sooooo... ;)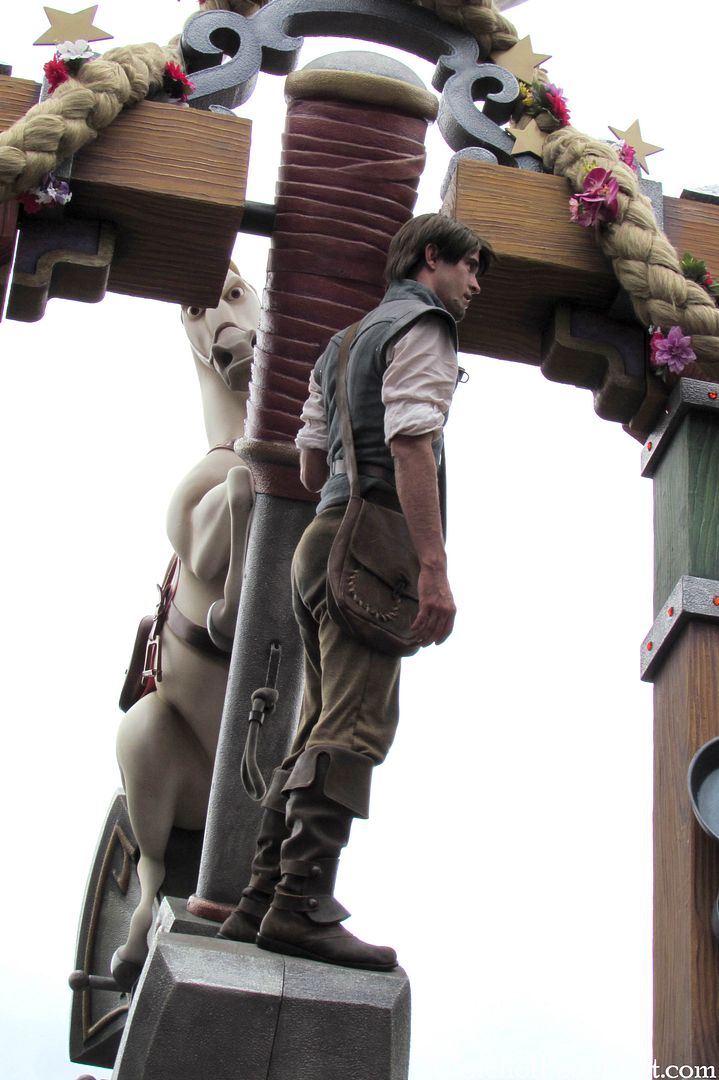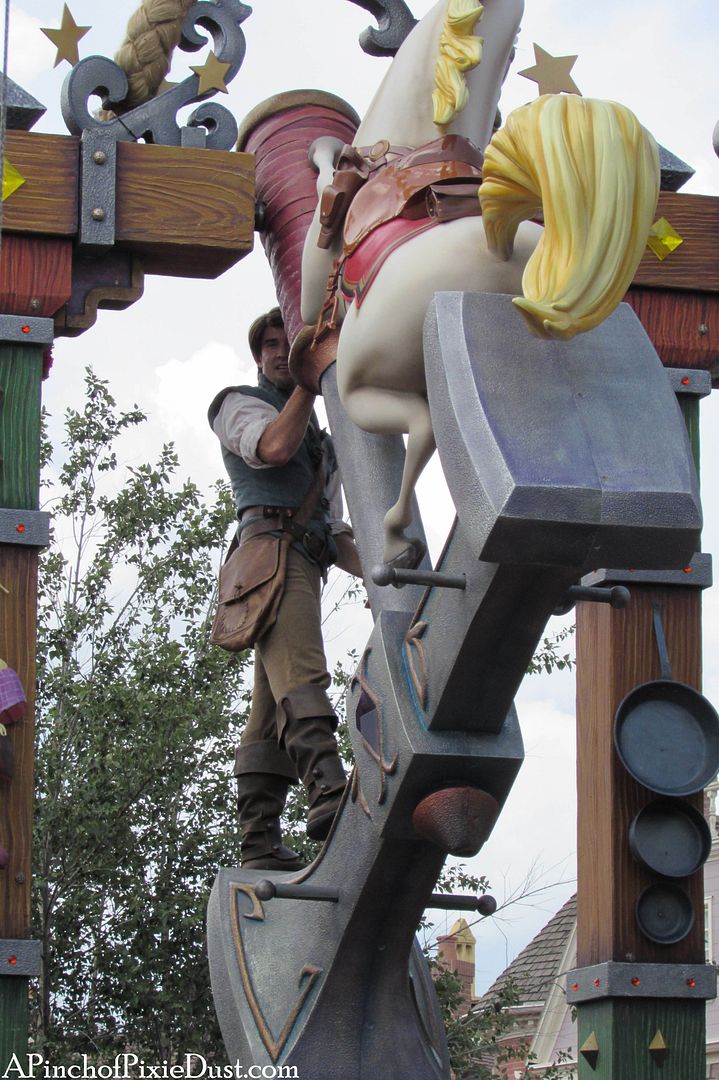 Flynn Rider - excuse me, Eugene Fitzherbert - is avoiding the watchful eye of Maximus the horse.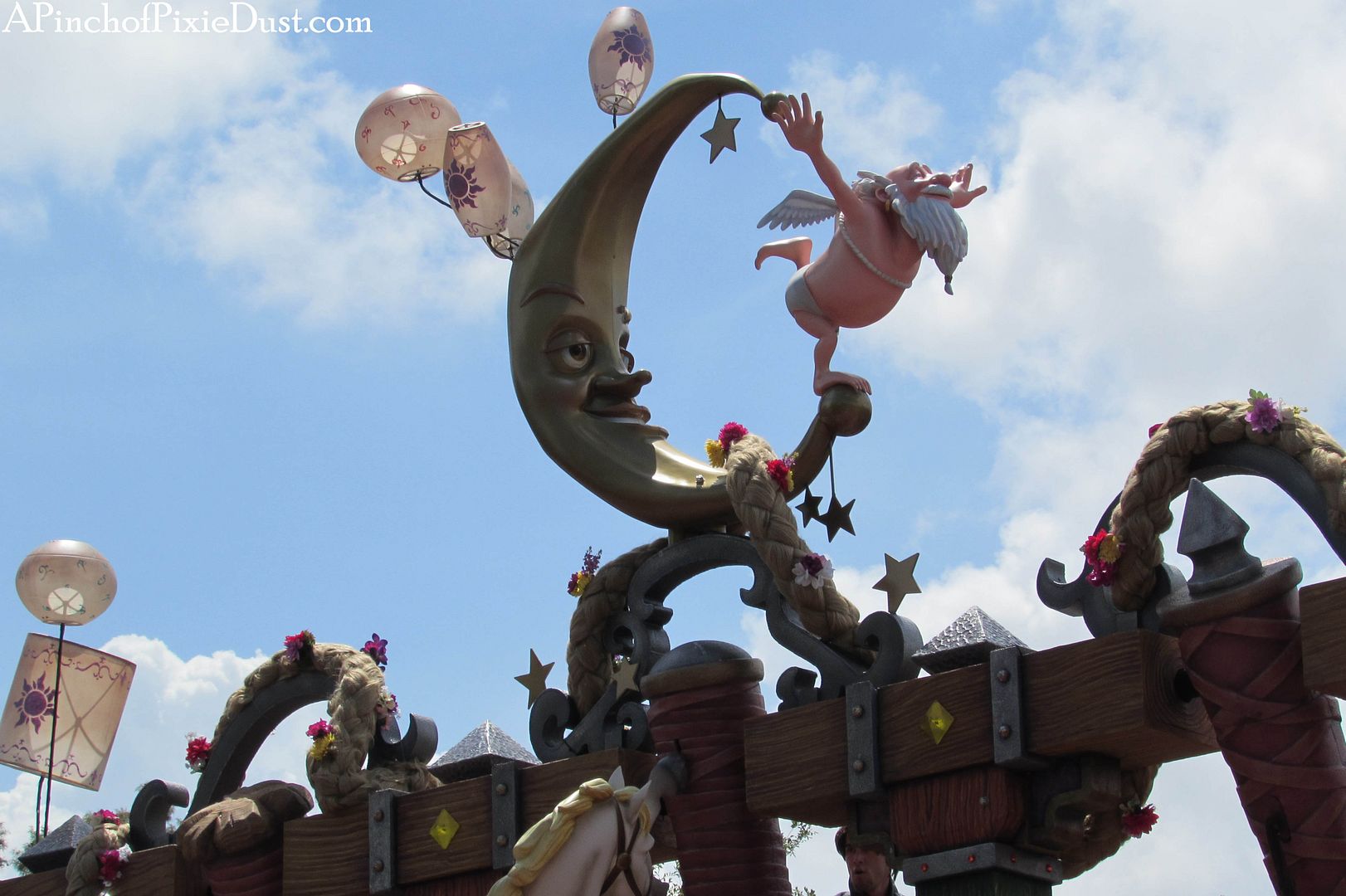 I'm sorry, I'm just not a fan of that cupid. Just look at him. Actually...no, don't. Look instead at the lanterns and Rapunzel's CAHrazy magical hair looping all over the place!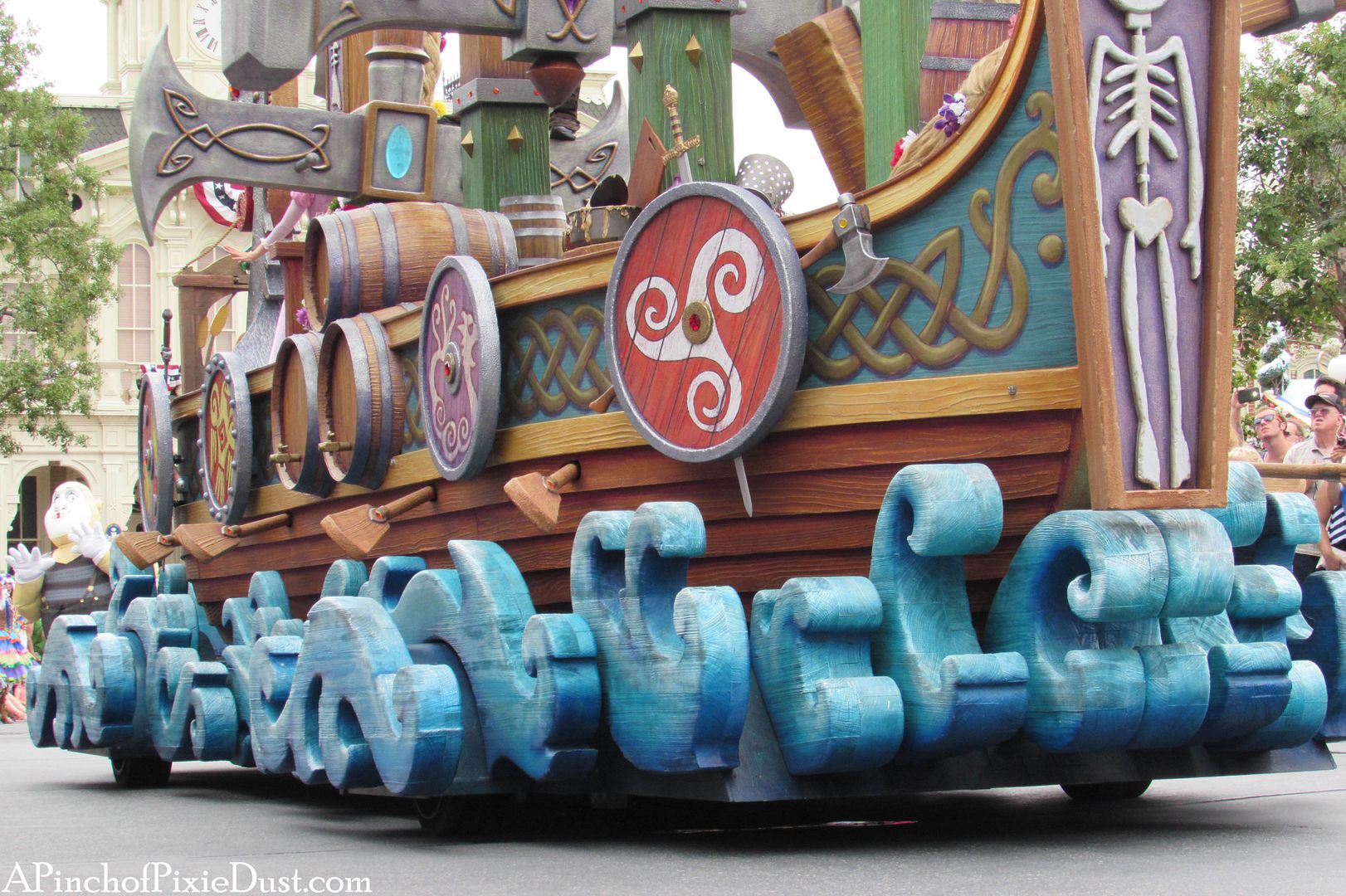 Why is this a viking ship? I like it...I'm just not sure why. Also there are a lot of weapons. I guess for all the ruffians. It seems like Rapunzel might have borrowed a vessel from Merida, but Merida's float is shaped like a giant bagpipe and comes later. It's a mystery. Rapunzel's not Norwegian, is she?
What do you guys think of the new Tangled float? Share your thoughts in the comments. :) And don't forget to check back next week for some under the sea action!