In the quest for sweet treats, the internet can be a wonderful thing. Whenever I'm visiting a new destination or city, I like to do some research on Google and TripAdvisor to see where the best bakeries are.
On our recent California trip, a place called La Maison du Pain popped up as apparently having the best croissants in LA. I was sold.
Not only did we end up sampling the croissants, we sat down for what turned out to be an AMAZING breakfast.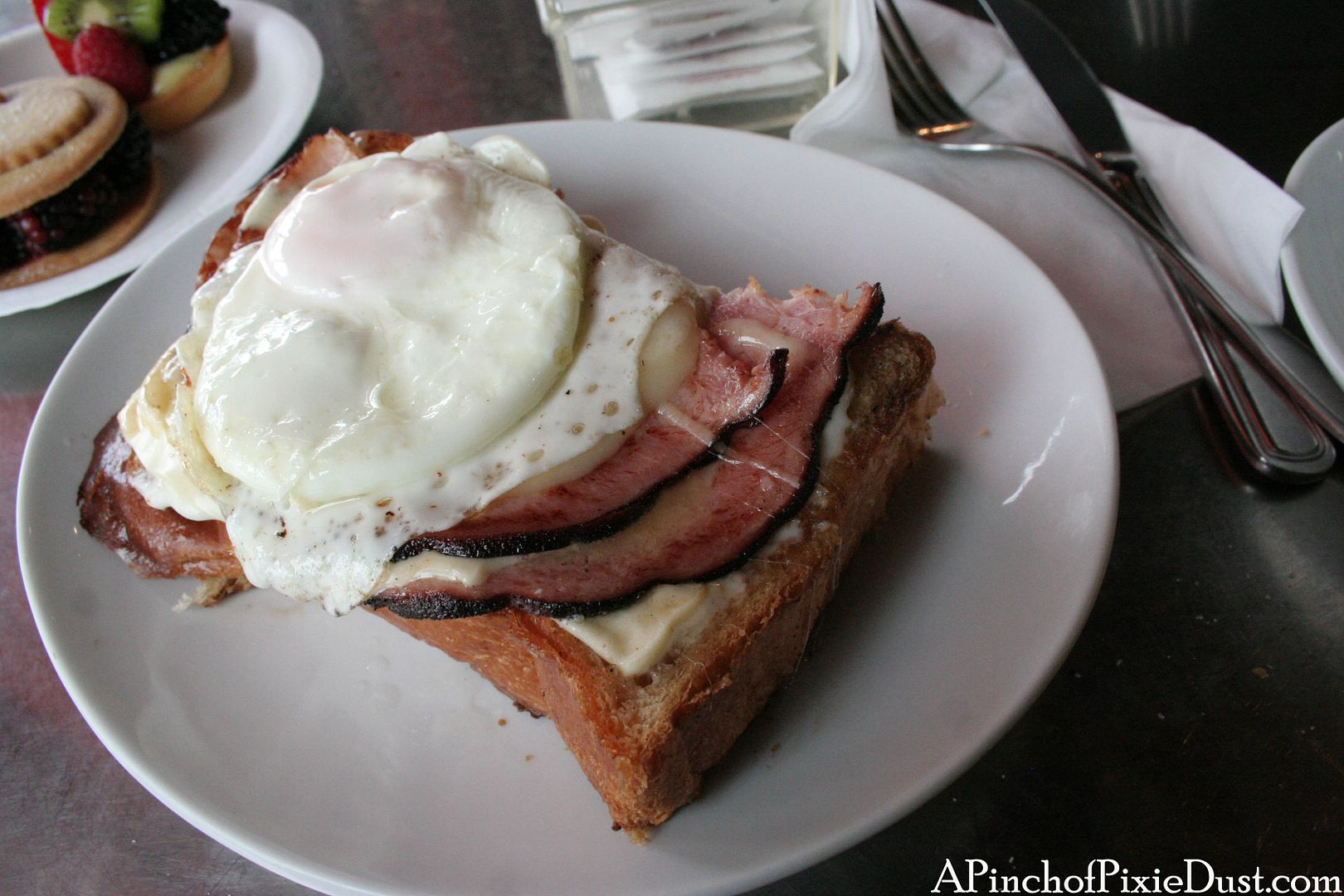 Ohhhhhh...that brioche bread. I'm getting hungry just thinking about it.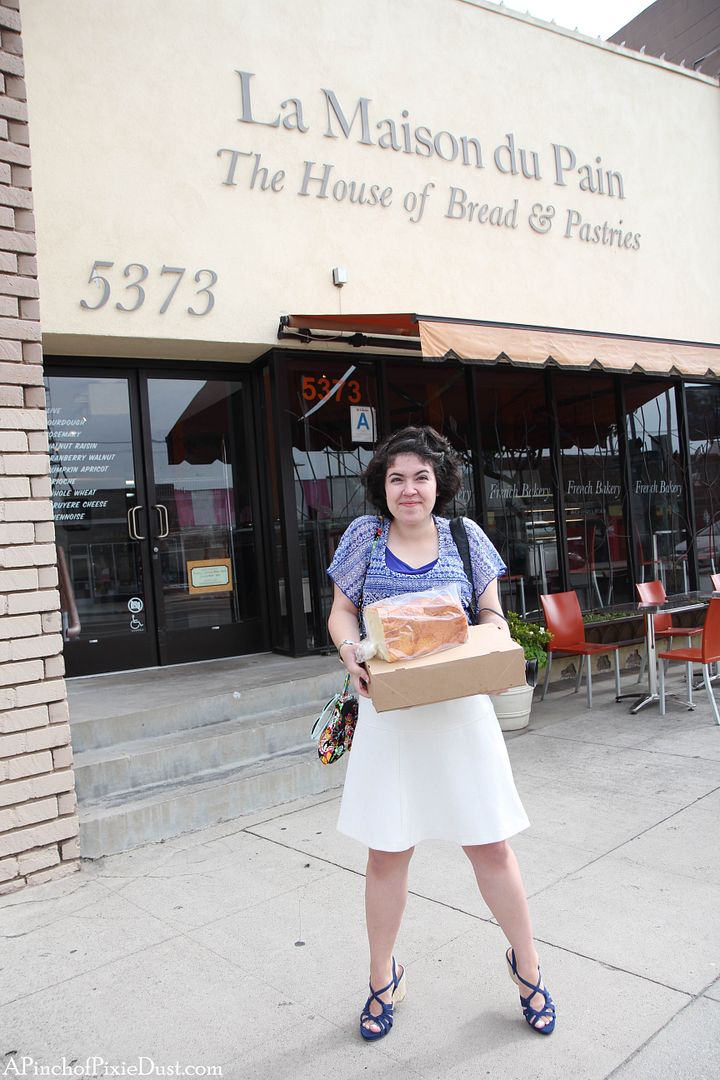 Our original intention had been to get some things for the road - which, as you can see, we did. ;) But as we were perusing the breakfast menu and tempting display cases, three tables opened up along the windows.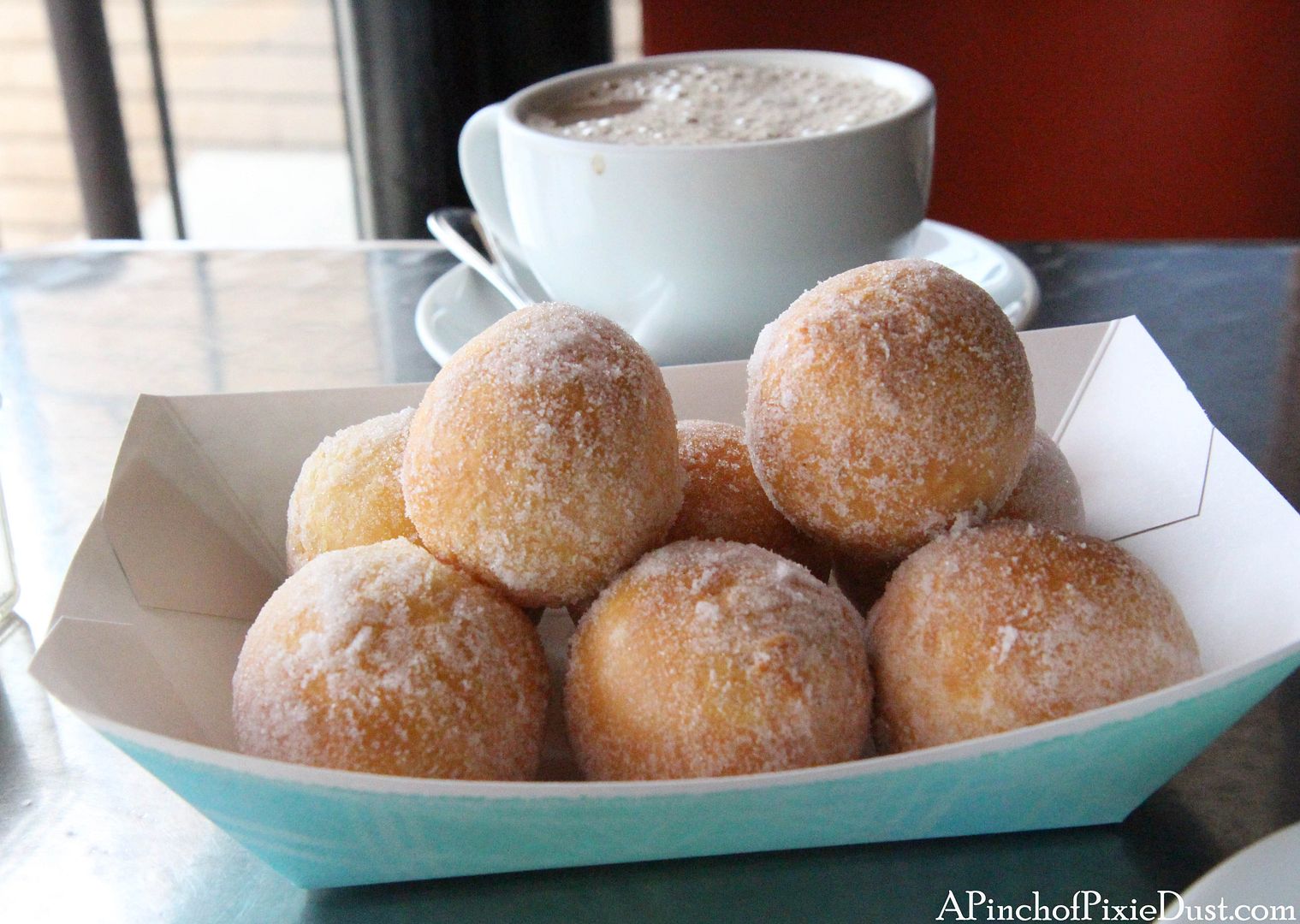 We had some mini beignets as a breakfast appetizer.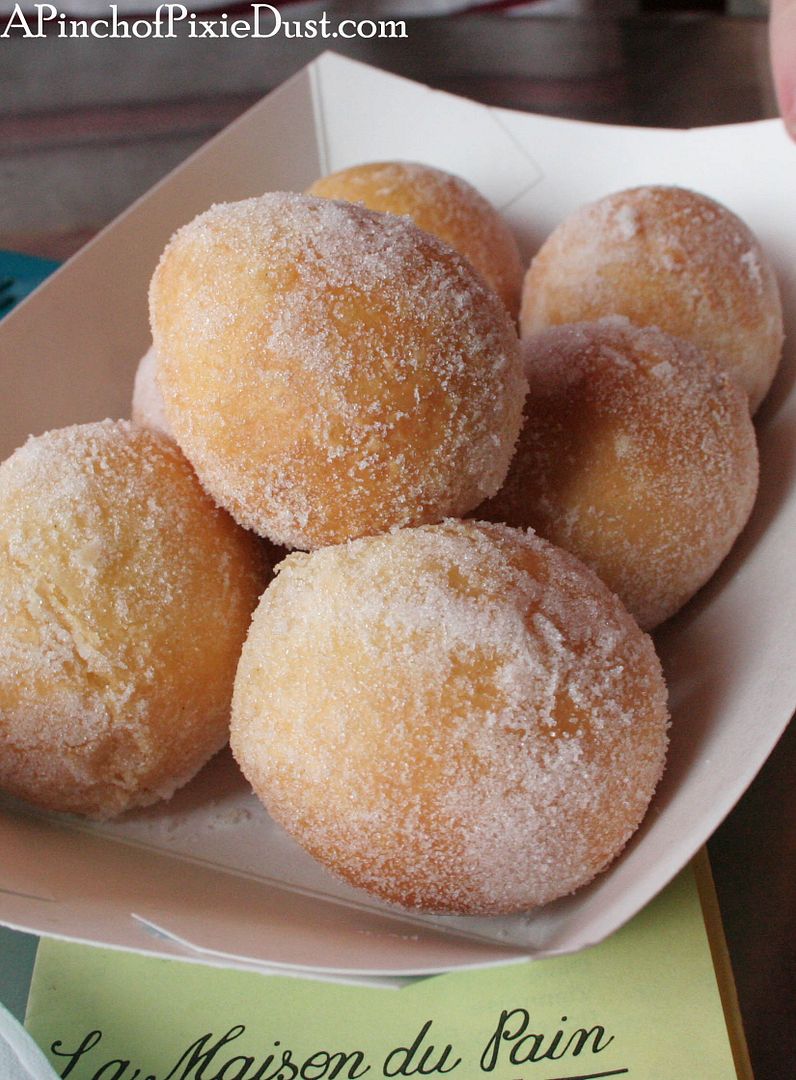 These were so incredibly tasty - still warm, dusted with powdered sugar, light and fluffy but not too empty on the inside. I hate it when you bite into a beignet and it's all air!
A big white cup of foamy, creamy coffee made the beignet that much more delicious!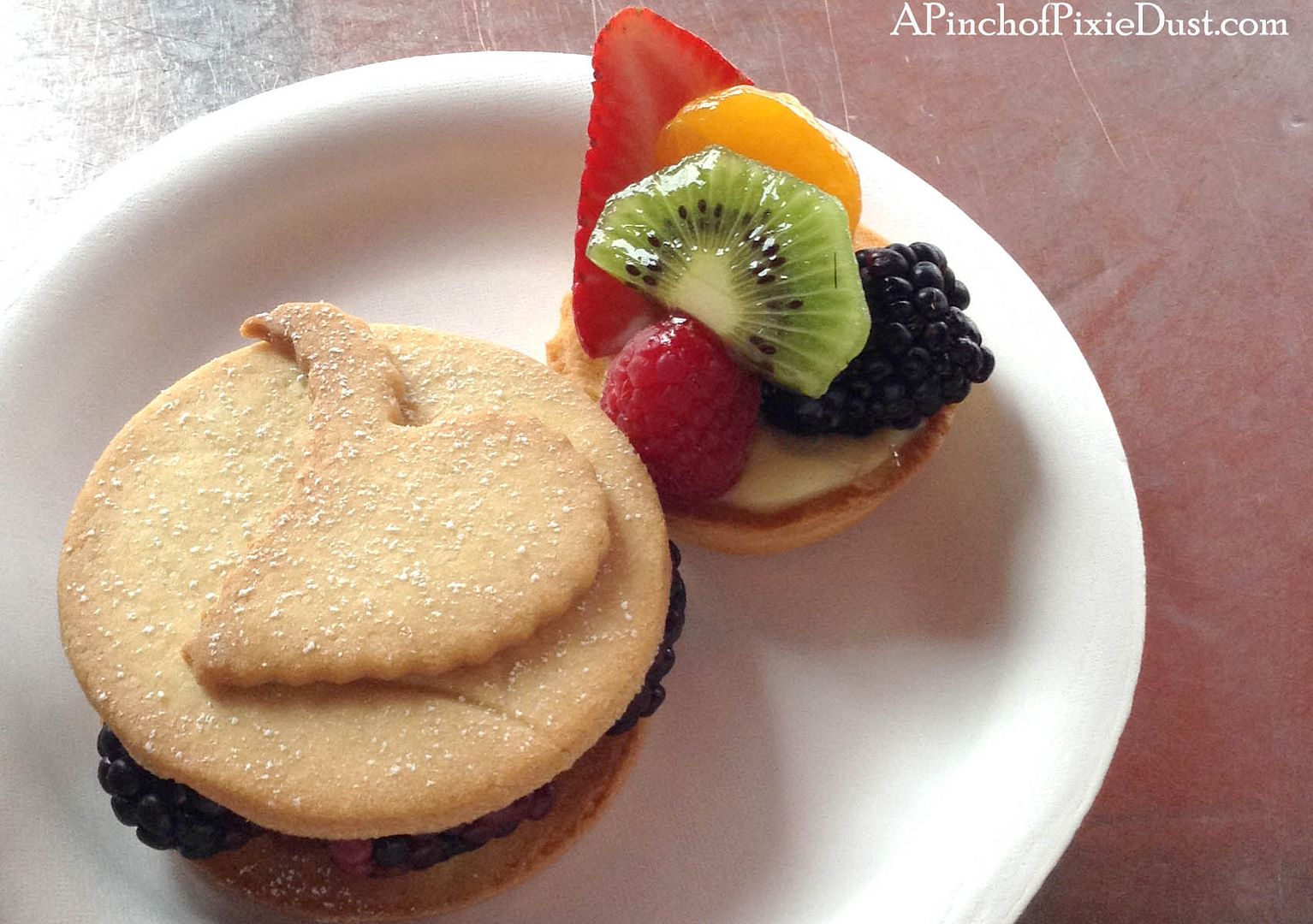 The mini pastries were also calling my name - I got a few for later in the day - a mini fruit tart (there was absolutely massive one that was also very tempting!) and a blackberry cookie sandwich. They were both yummy, but not as amazing as the brioche that was coming...
This is a croque madame: a big, thick slice of brioche bread toasted and topped with gruyere, provolone, and swiss cheeses, ham, bechamel sauce, and a fried egg.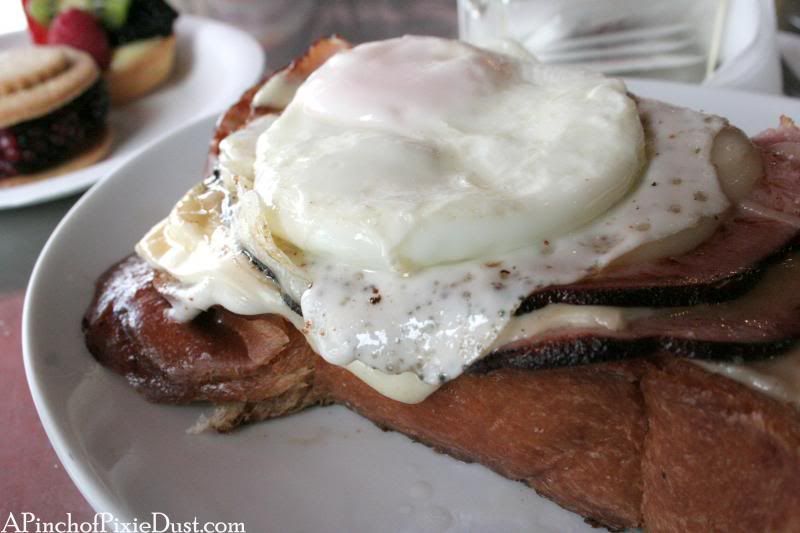 Every bite just melted in my mouth - one of the tastiest breakfasts I have ever eaten. I had to fight the family off - they kept wanting to steal it!
Athos is a quiche connoissuer. This one was heavy on the veggies and cheese but apparently a little light on the egg.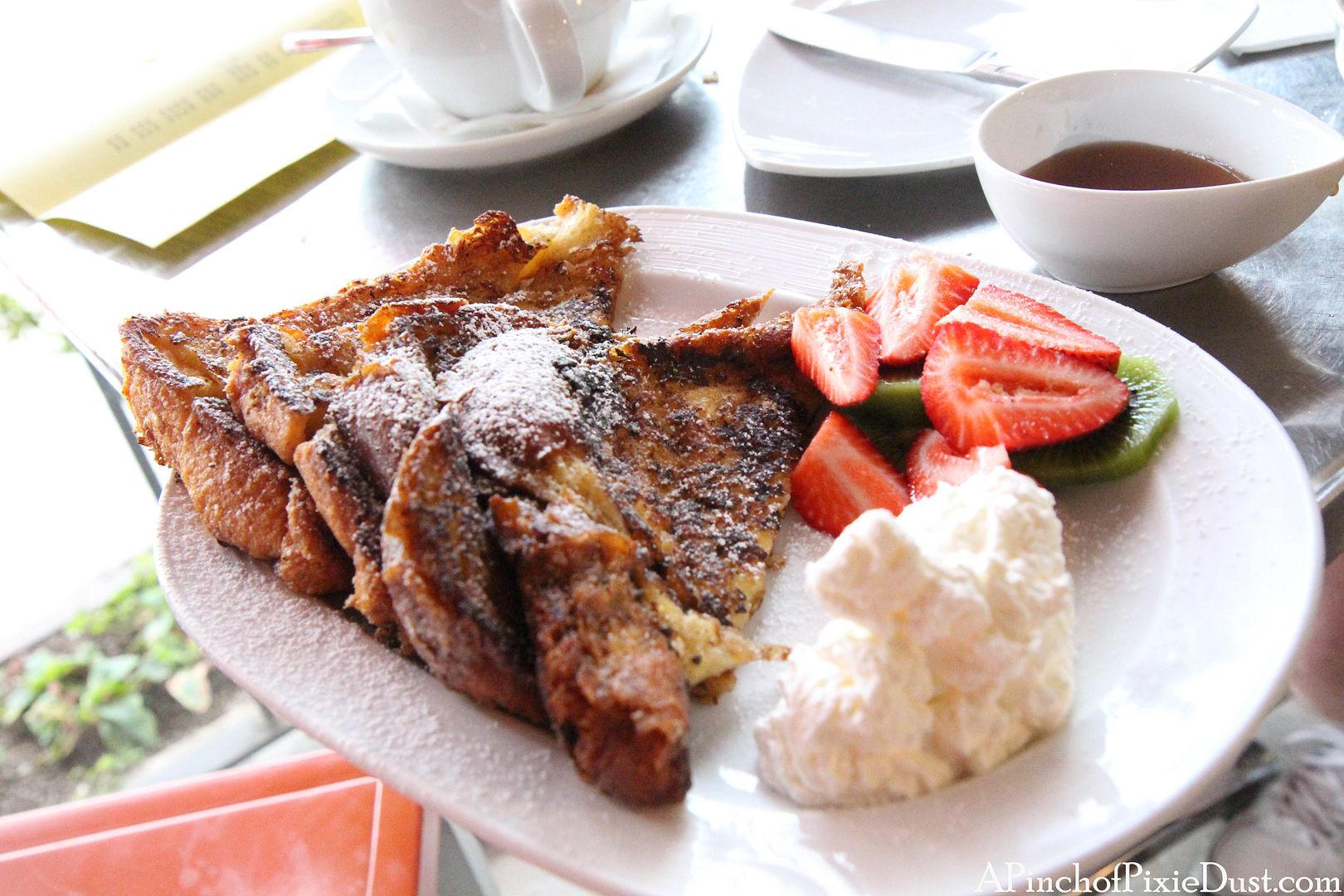 Mama Snob tried the french toast - also made with that brioche bread and therefore also utterly scrumptious.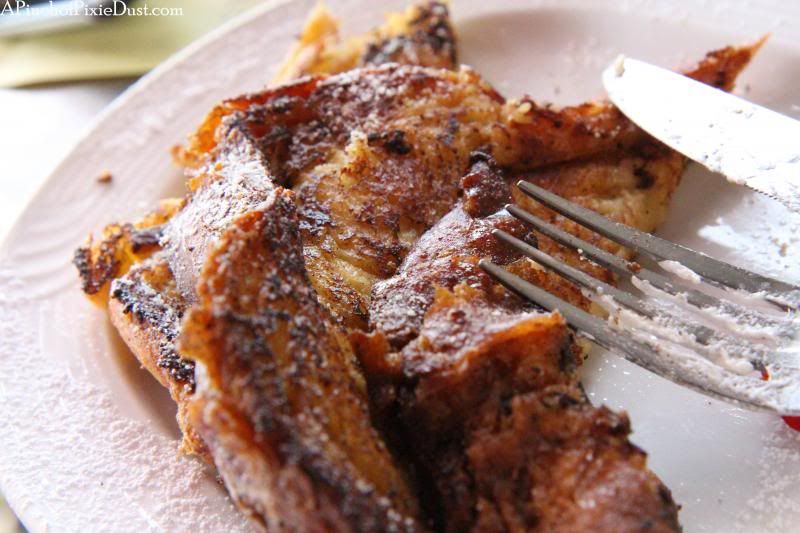 YUuuuuuummmmm...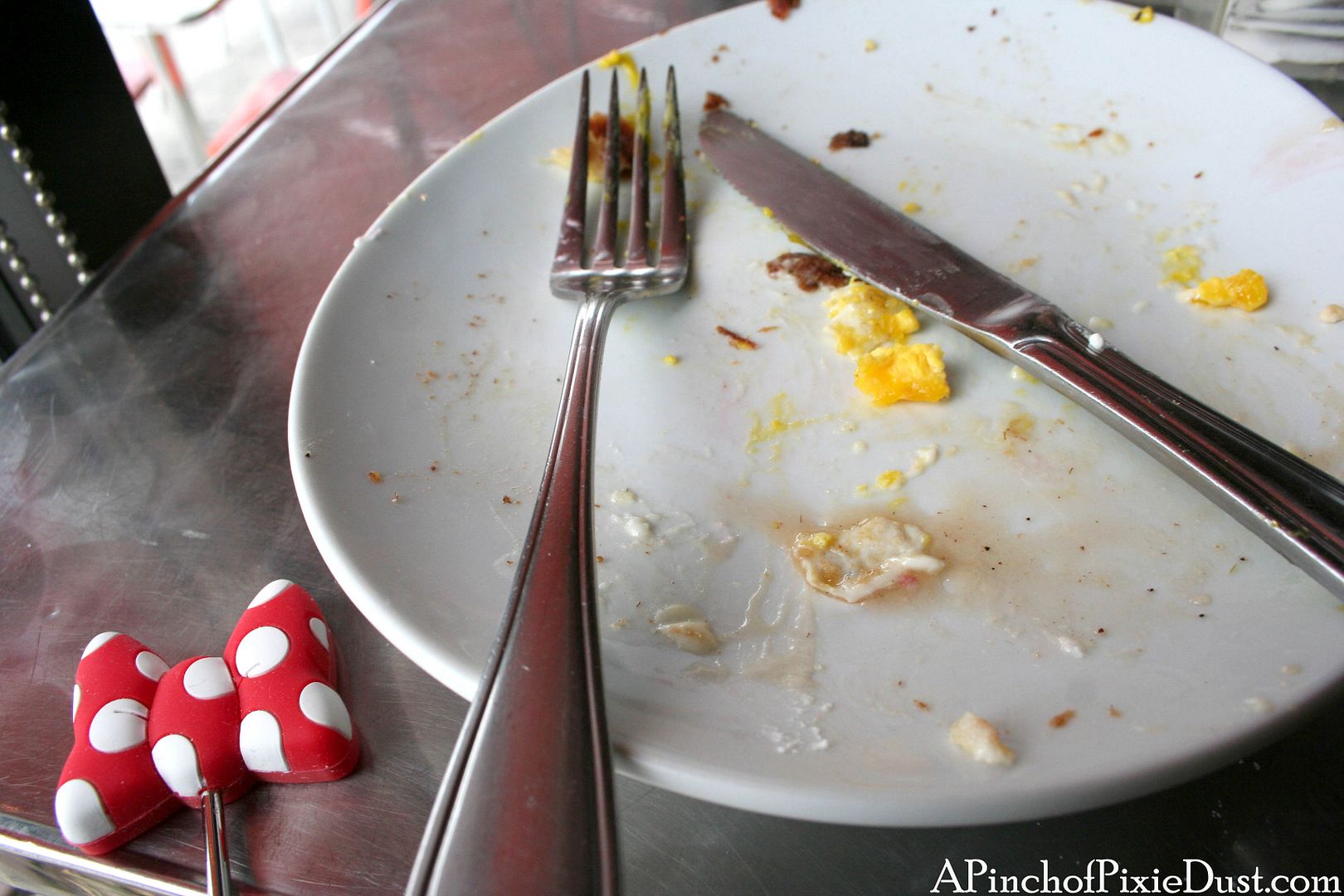 I think our clean plates speak for themselves. ;)
The croissants, in case you were wondering, were also lovely. If I lived in LA, I would certainly be a regular at La Maison du Pain!