Darling, it's better - down where it's wetter!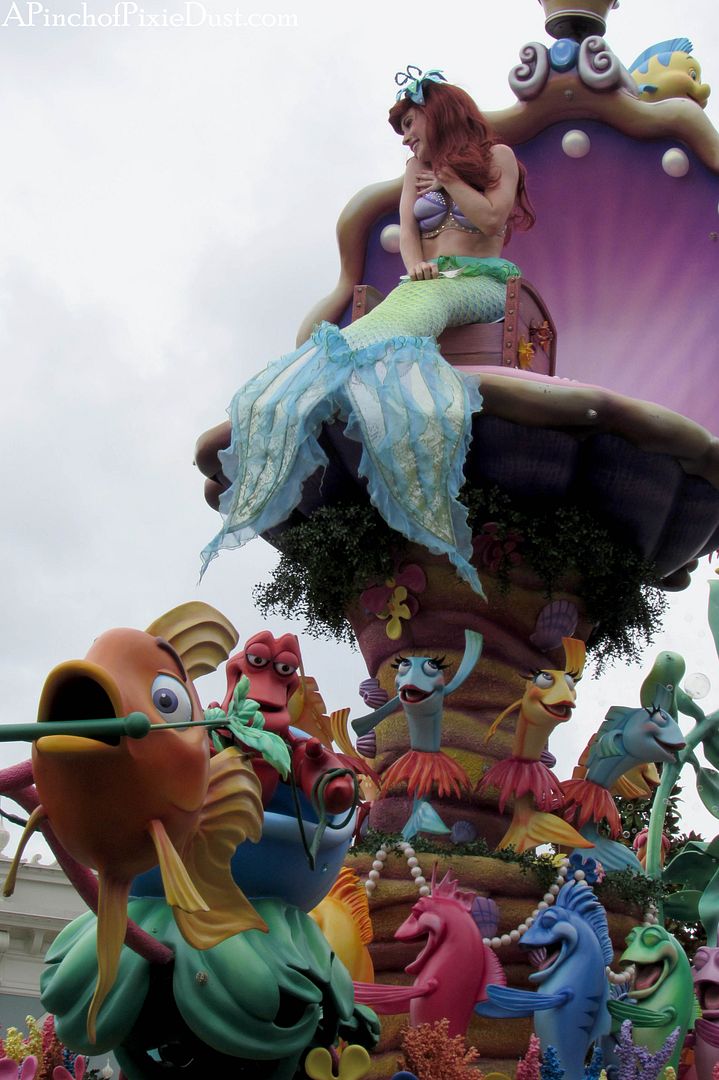 So why don't we head under the sea to dance with Ariel and her friends in the Festival of Fantasy parade?
The fish dancers swimming and sashaying in front of Ariel's float are absolutely fabulous - just look at those crazy costumes!
These characters feel like they stepped straight out of Tokyo Disney! I LOVE the vibrant lion fish girl - look at those yellow eyelashes! The spiky, spandexed pink and purple coral dancers I'm not so much a fan of, but the Sea Shell girl is just charming!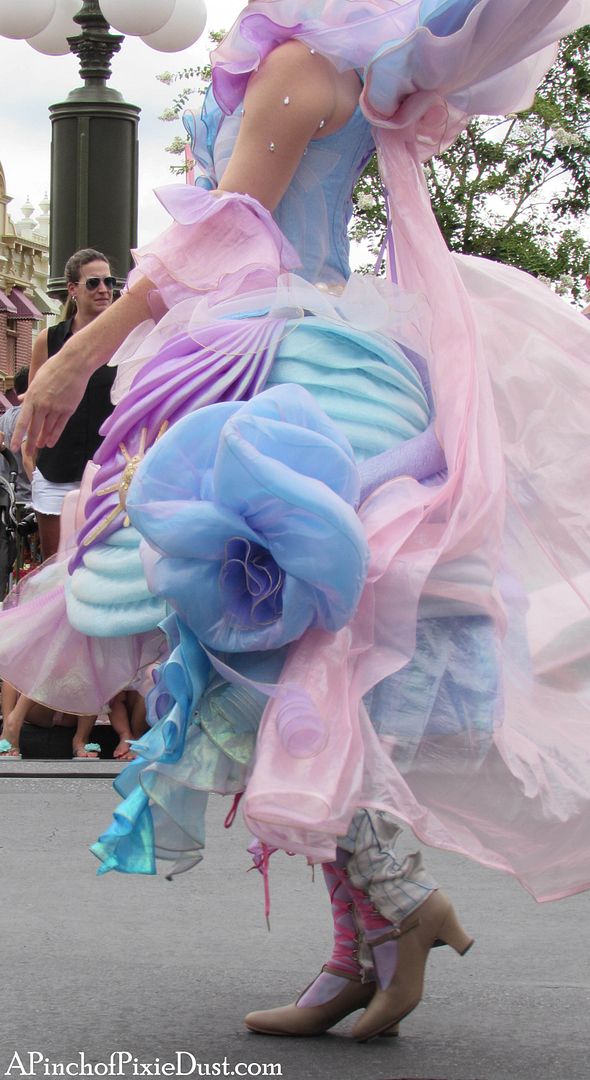 Some close-up shots...that pastel and princess-y piscine gown! Gorgeous. And you can see the long, fiery, flowing fins of the lion fish from miles away...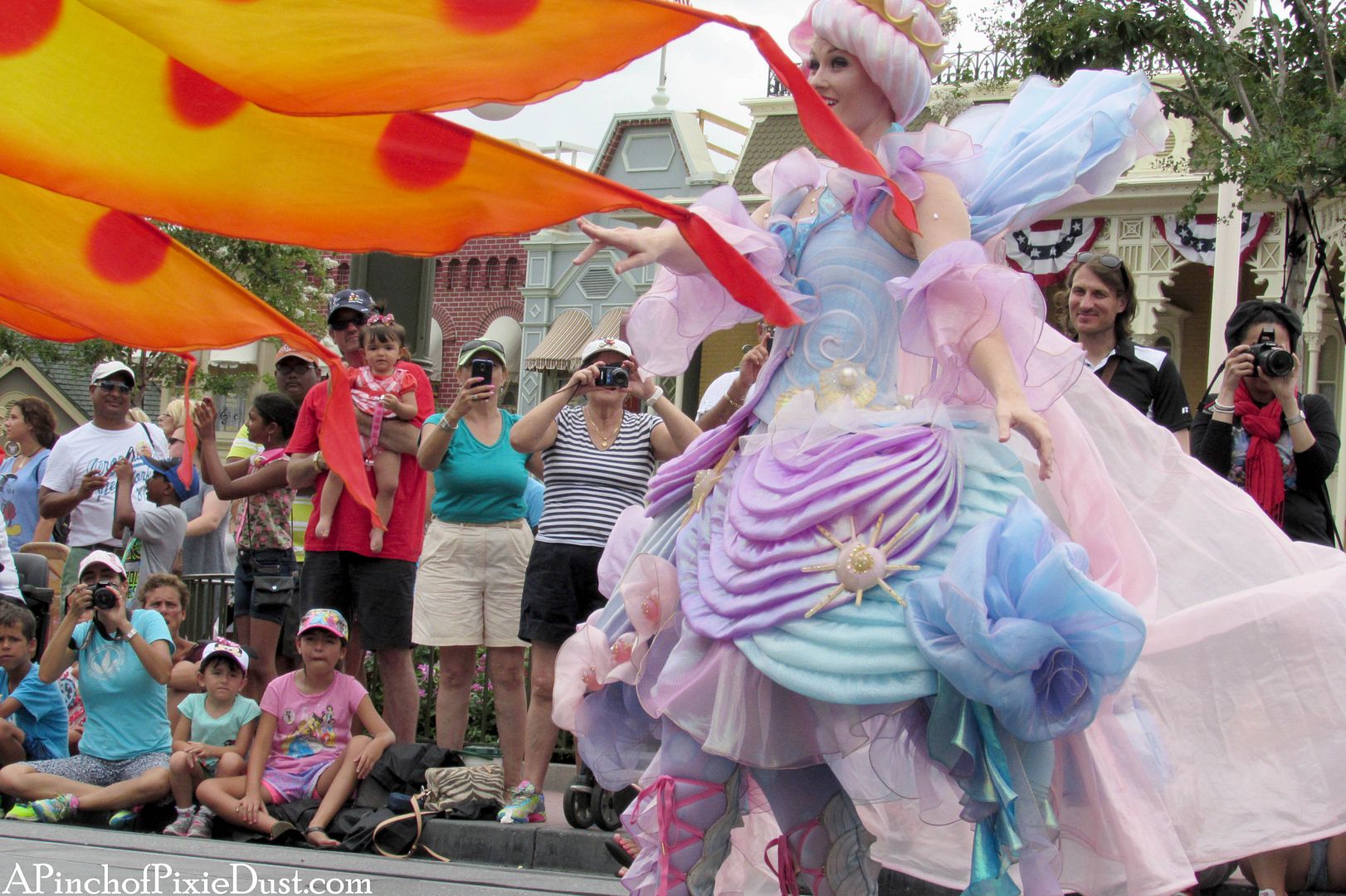 ...they seemed to be photobombing in quite a number of my pictures. ;)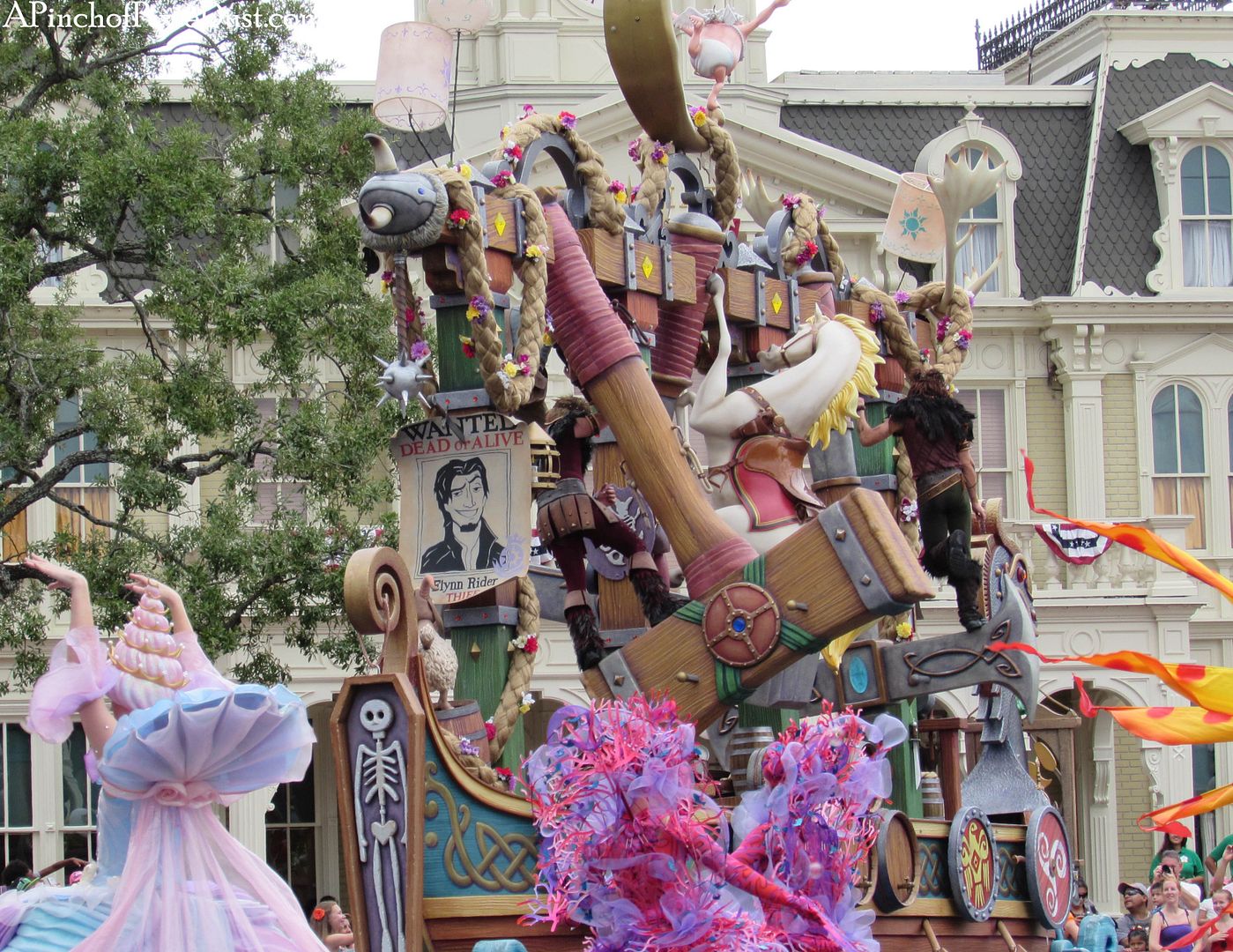 Here are the dancers rounding the corner of Town Square, following the Tangled float. Behind them is the mermaid herself...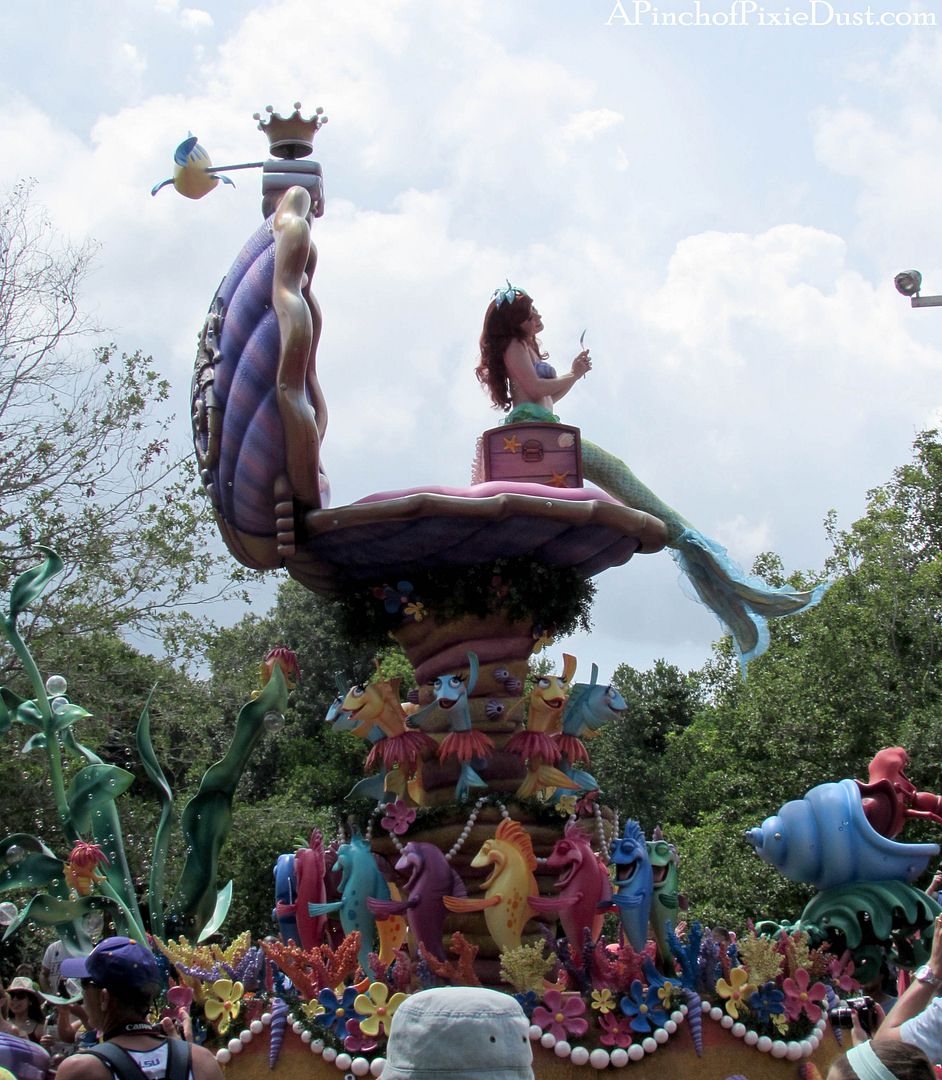 ARIEL! I love that her shell throne is so high up - you can see her easily over all the heads!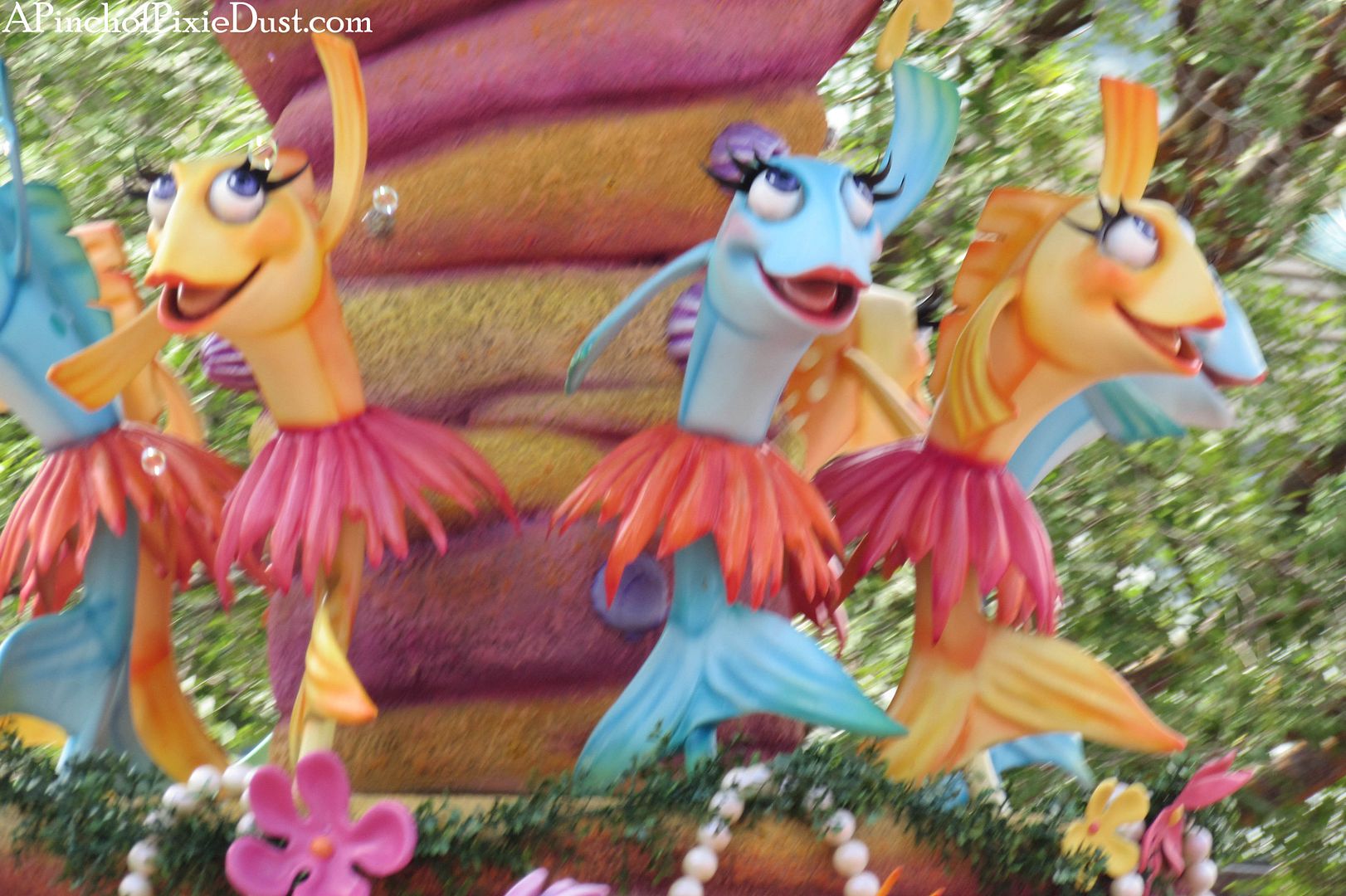 Some colorful can can ladies are breakin' it down on this float.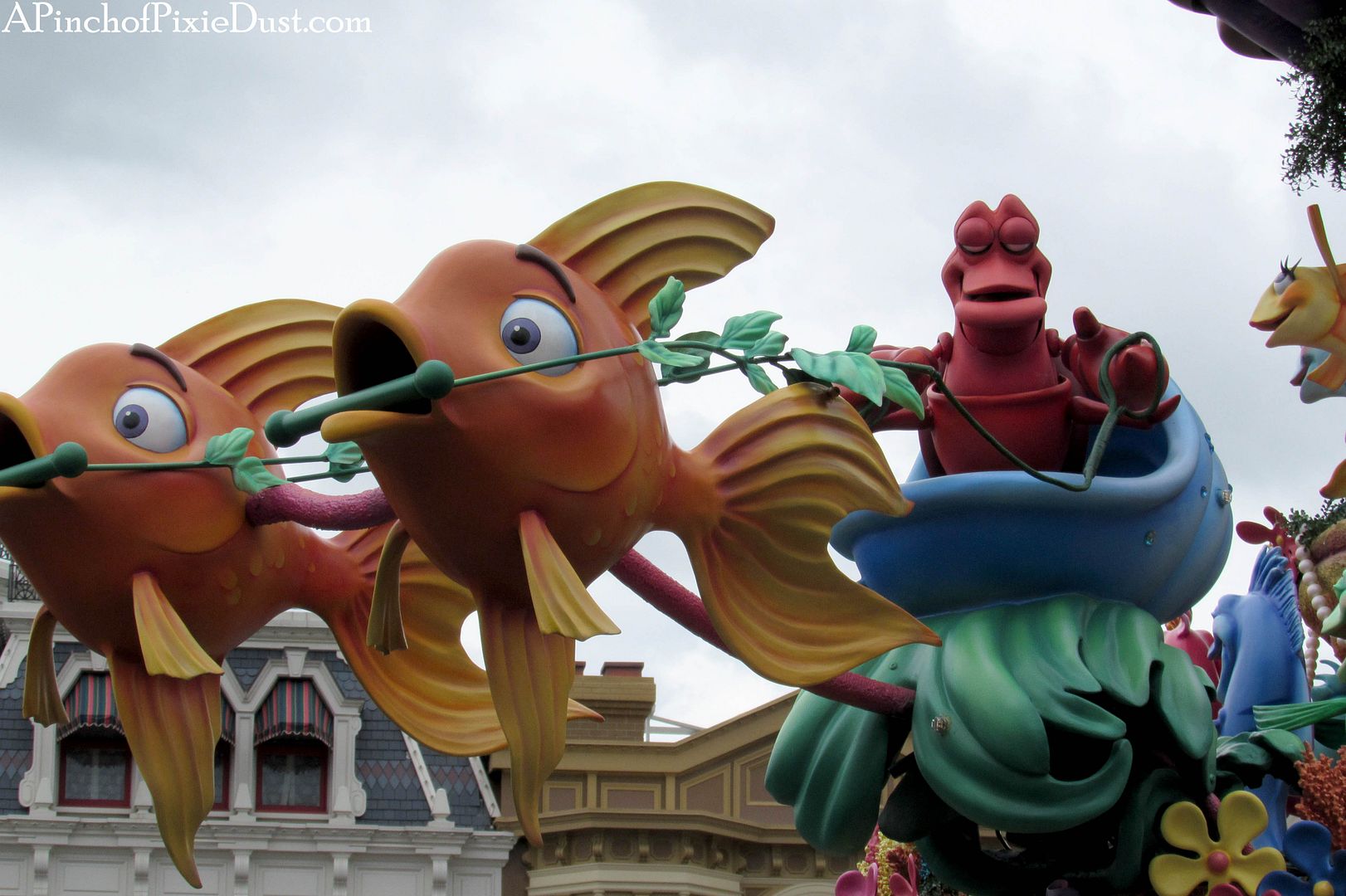 And Sebastian leads the way in his own chariot! His "horses" look a little harried...but then Sebastian can be a bit of a worrywart!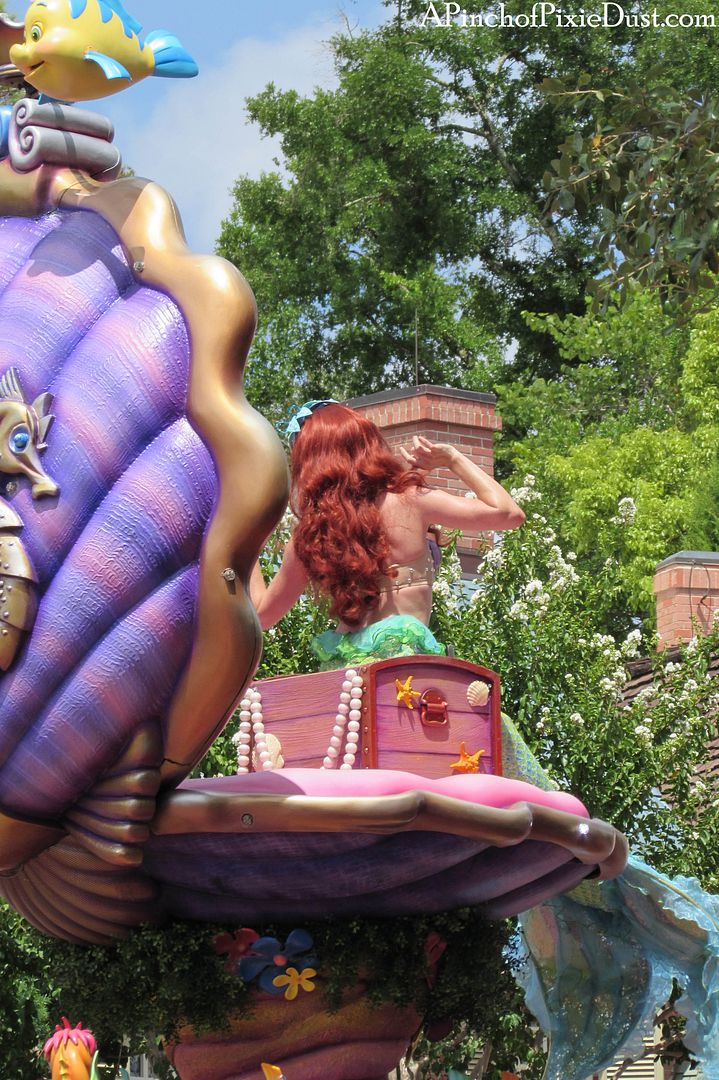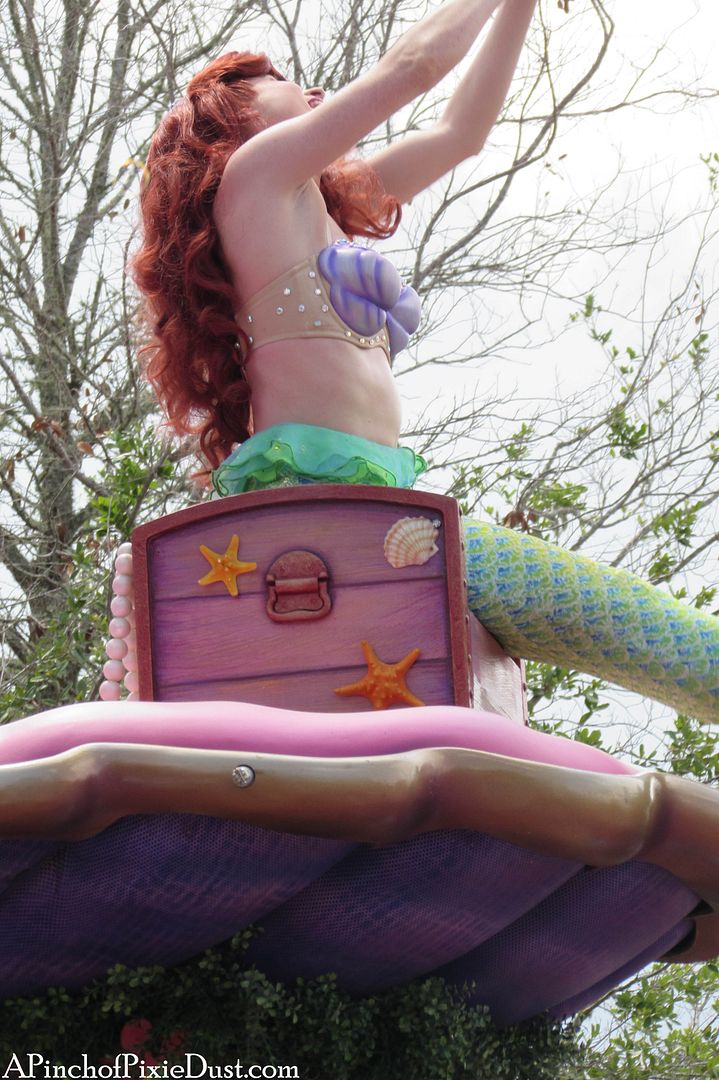 Ariel is singing and dancing and combing her hair...with her dinglehopper of course! I like that Flounder's up top, but somehow I feel like they could've come up with a more comfortable-looking seat than a treasure chest.
OH HEY GIRLFRIEND.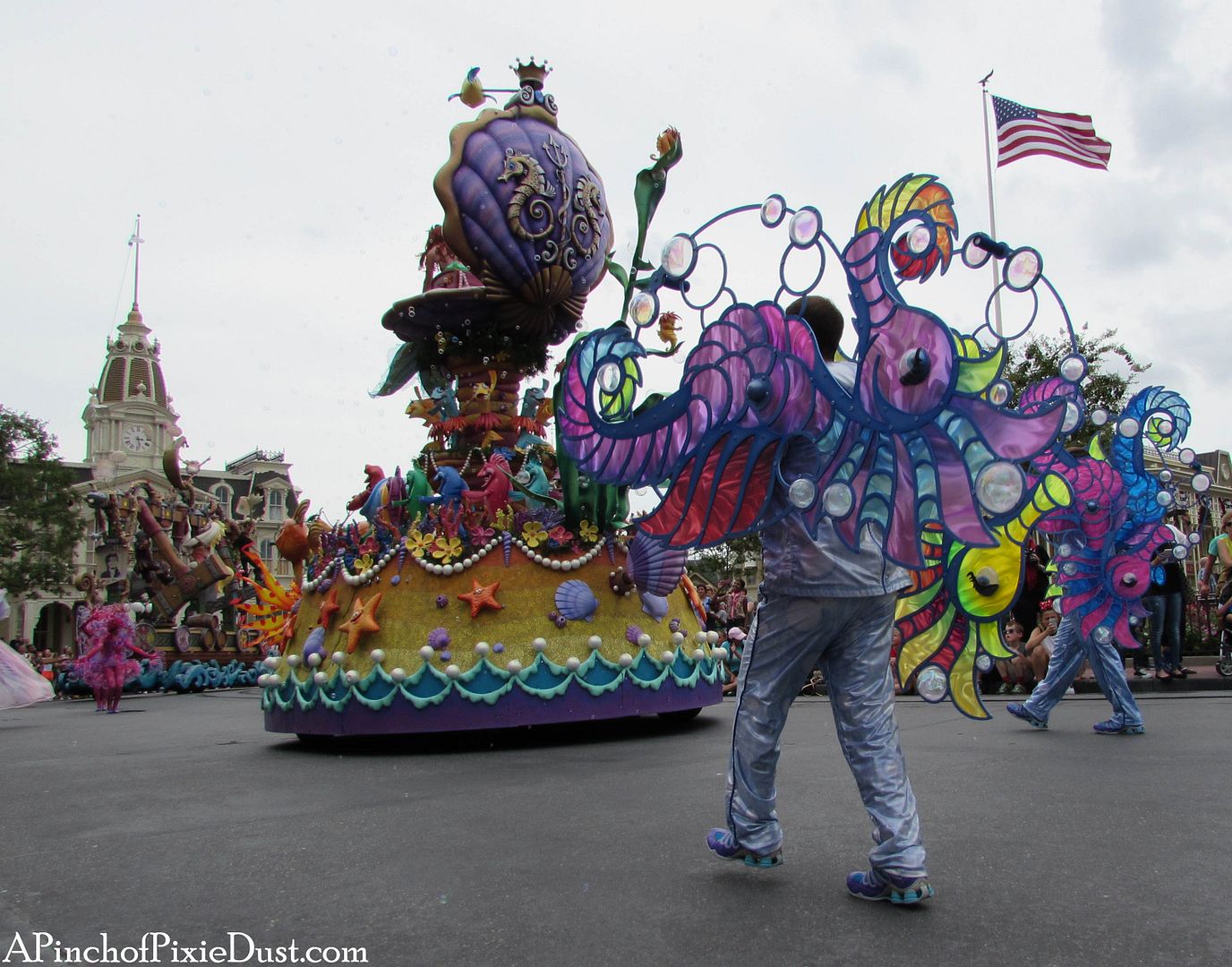 Following Ariel are the psychadelic seahorses! I would get dizzy operating those costumes...they spin so fast!
NEXT WEEK: PIRATES.