Books are my favorite.
This is no secret
. And for this week's Where in WDW trivia, I couldn't resist sharing a painting of a wonderful Disney bookshelf...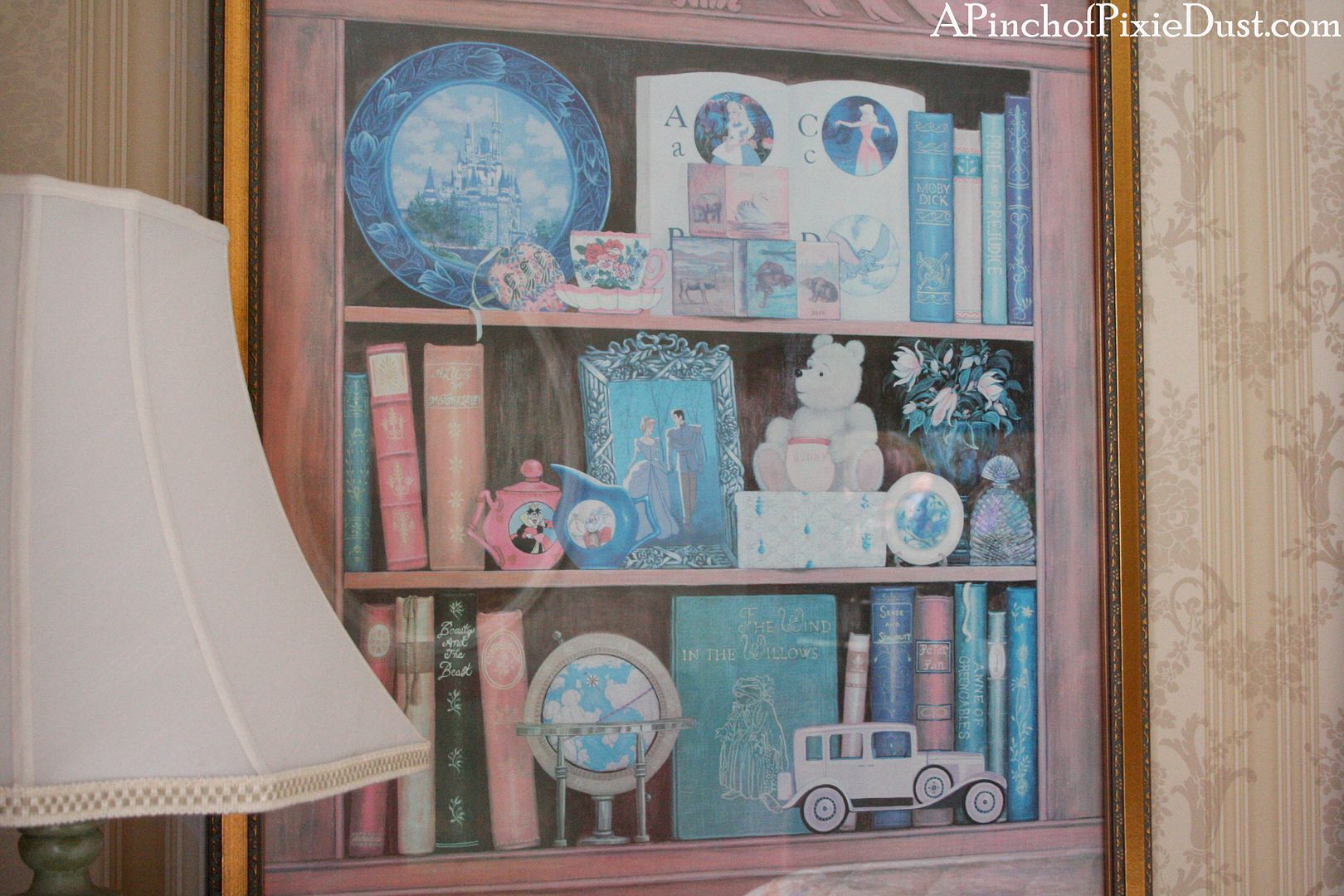 This looks like my kind-of library - the titles include: Anne of Green Gables, Peter Pan, Moby Dick, The Wind in the Willows, Pride and Prejudice, and Sense and Sensibility (YAY!) as well as some princess fairytales and memorabilia from classic Disney movies.
Have you spotted this painting before? Post your guess in the comments!
Hint: If you've been paying attention to
this week's posts
, you may have spotted it in one of the earlier pictures!
And props to those who guessed
last week's challenge
- that waterside scene is below the International Gateway bridge. There's a walkway there connecting the Beach Club / Boardwalk area to the Epcot park entrance!