It's summertime, and there's probably a hammock somewhere in the sunshine with your name on it. But once you've got your sunscreen, before you're ready to relax, there's still one thing you need: a good book!
There are summer reading lists with the newest, best-selling titles and summer reading lists for classes and and lists for the beach and lists of books that will make you think and lists of books that won't make you think...but I have a slightly different suggestion.
Don't make a list. Just find some old books and go browsing.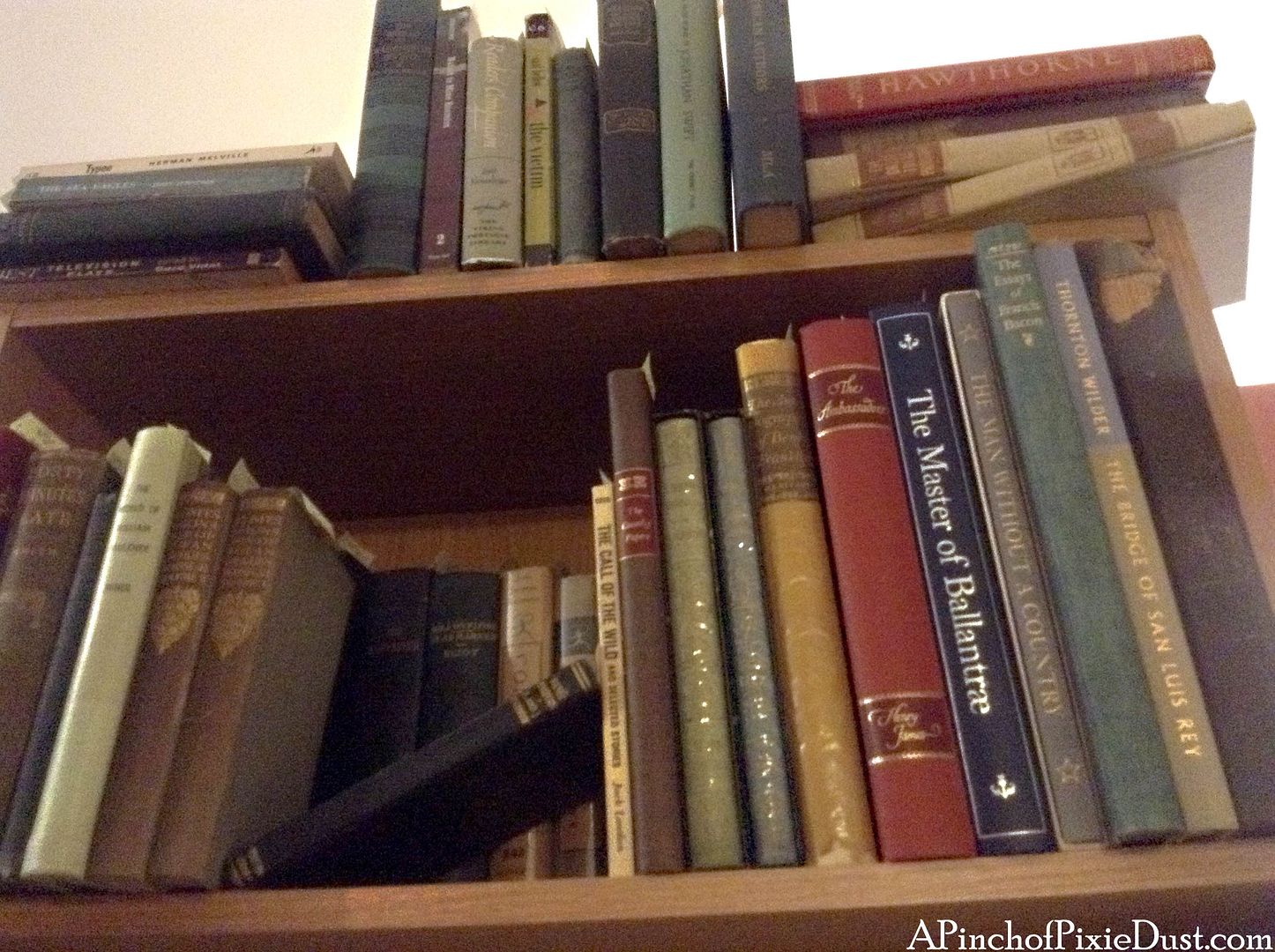 Library book sales and used book shops are my favorite. You never know what exciting title you might find or what new favorite author you might discover or even what century they'll be from! The books are inexpensive, so with just a little judicious perusing, you can surprise yourself with a perfect summer reading selection.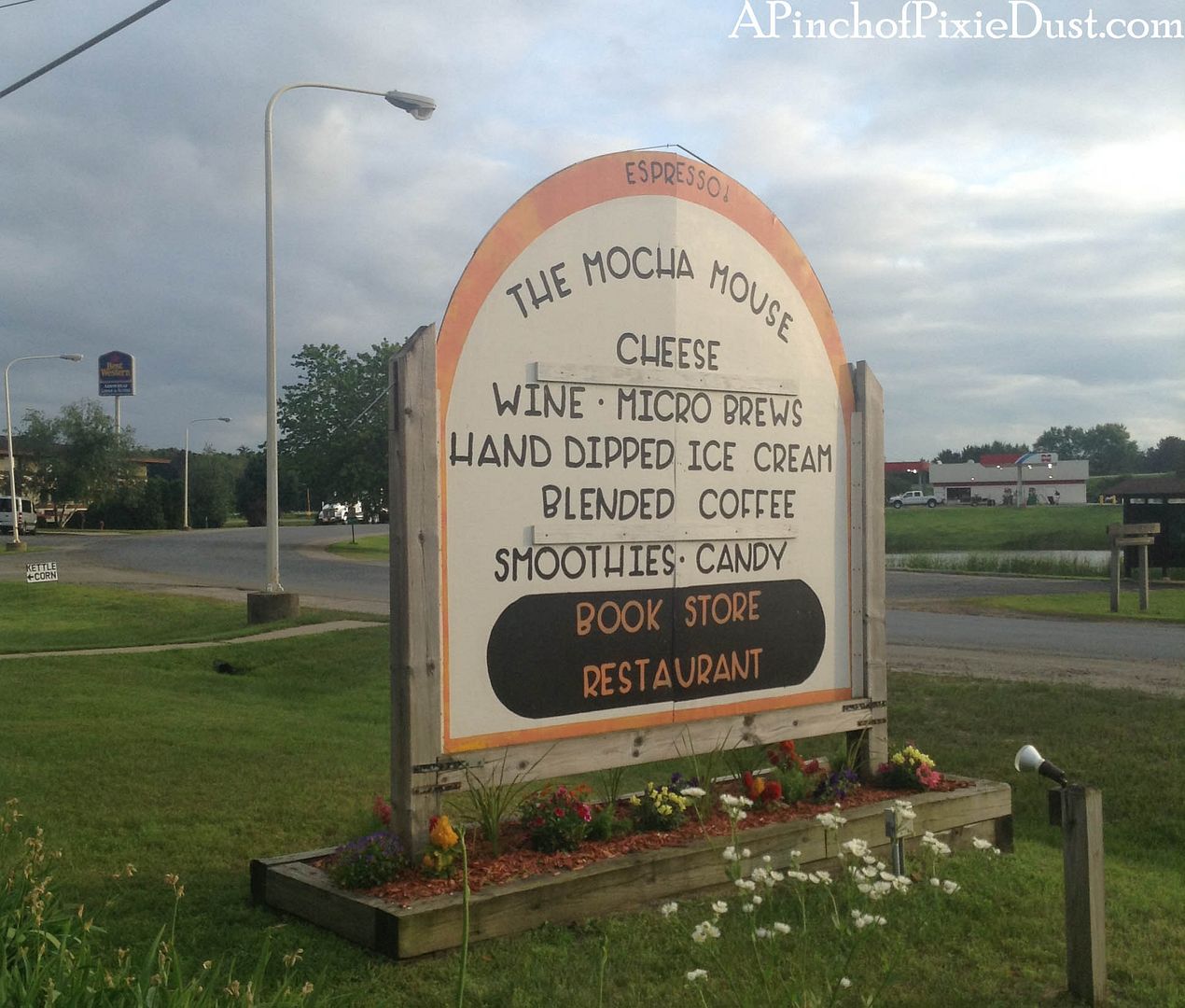 I recently went on a bookish adventure of this sort during a summer road trip with my family. We had stopped to stretch our legs in Wisconsin, and we decided to check out the Mocha Mouse - a shop which, according to the sign, had a little bit of everything...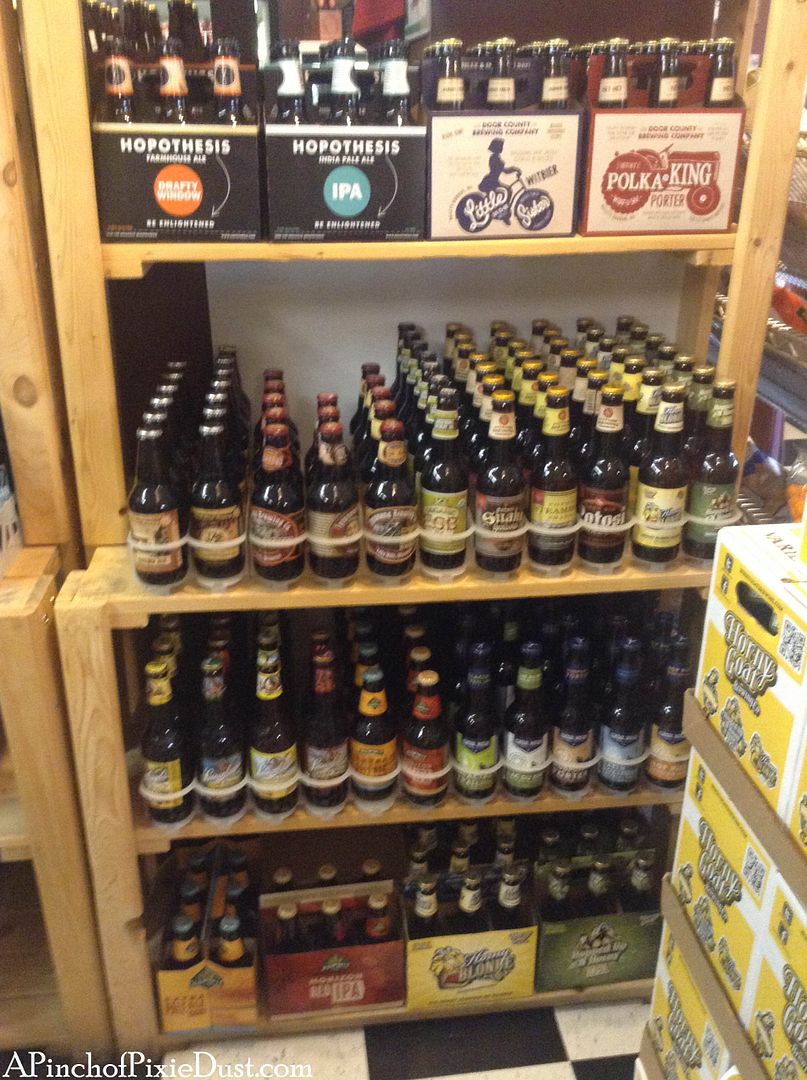 ...including cheese hats and cheese sandwiches and beers of every description. But my eye was caught by a staircase towards the back - I noticed an arrow and a sign that said, "Used Books." I couldn't resist!
It turned out to be a book-filled treasure trove of a room - not too big to be overwhelmed by but with enough titles to get comfortably lost in. We were the only ones up there, and it was so peaceful - they even had a table and chairs to encourage you to sit down and read a few pages.
The names of the books in this pile were so various and random, they just made me laugh: Always Have Popsicles; 365 Ways to Say Let's Be Friends; Now You're 70!; and Two Cats and the Woman They Own.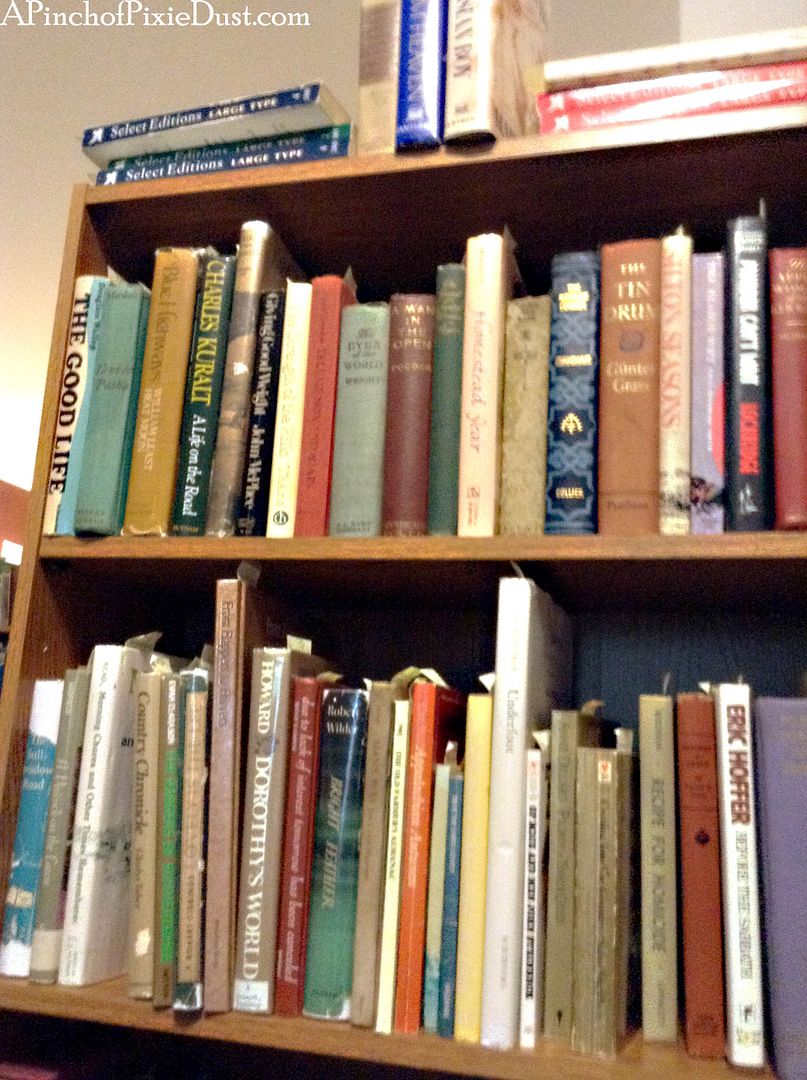 SO MANY BOOKS! They were divided up by genre and category - I was tempted by The Armchair Traveller in the small travel section. Also notice A Passion for Sicilians.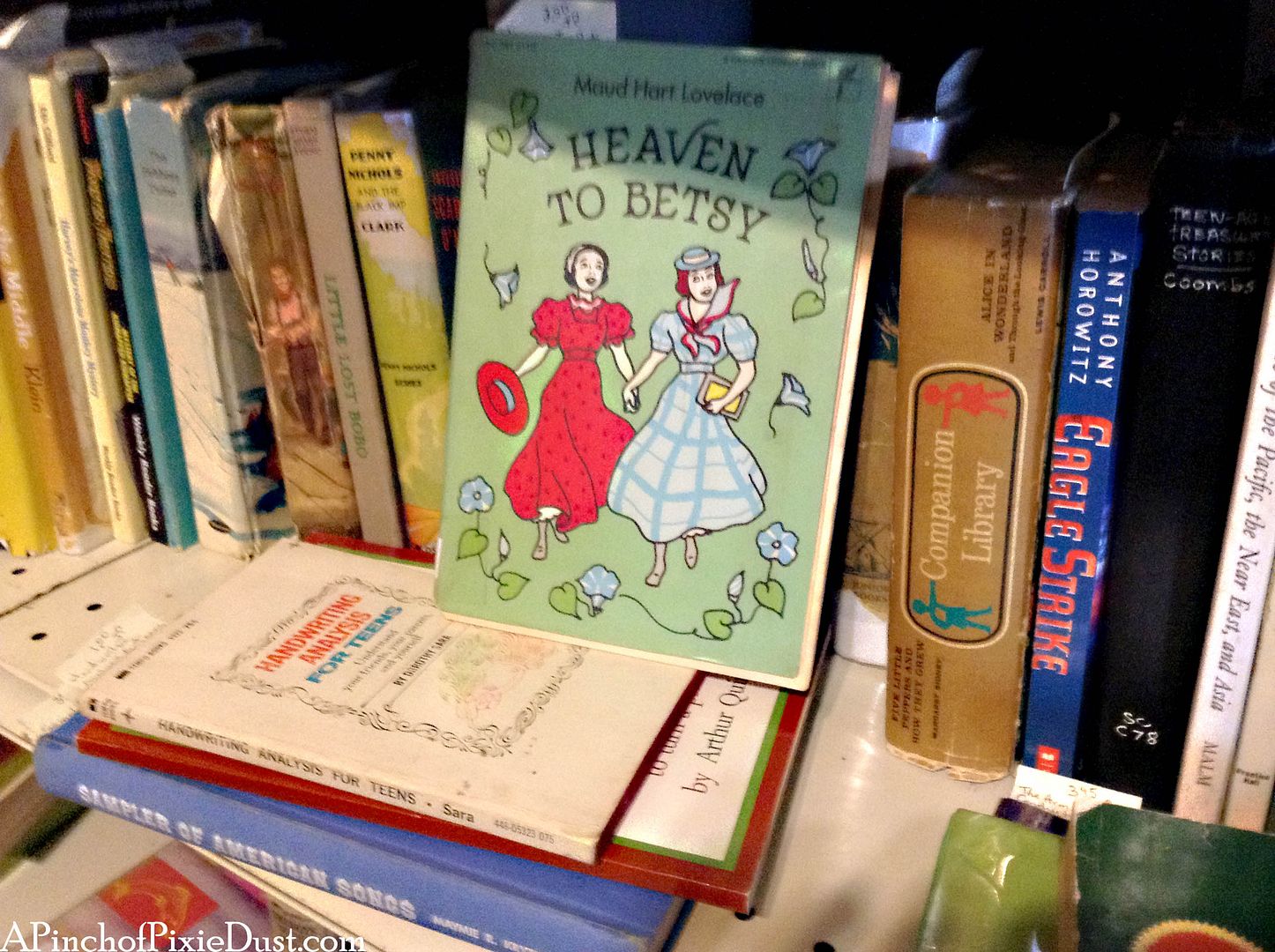 The colorful books in the children's section were soon calling my name - Heaven to Betsy by Maud Hart Lovelace was a familiar favorite face. If you have not read the Betsy-Tacy series, don't wait to discover it by accident on a bookstore expedition, go out now and read it. I love Emily of Deep Valley and Betsy and the Great World, but they're all wonderful!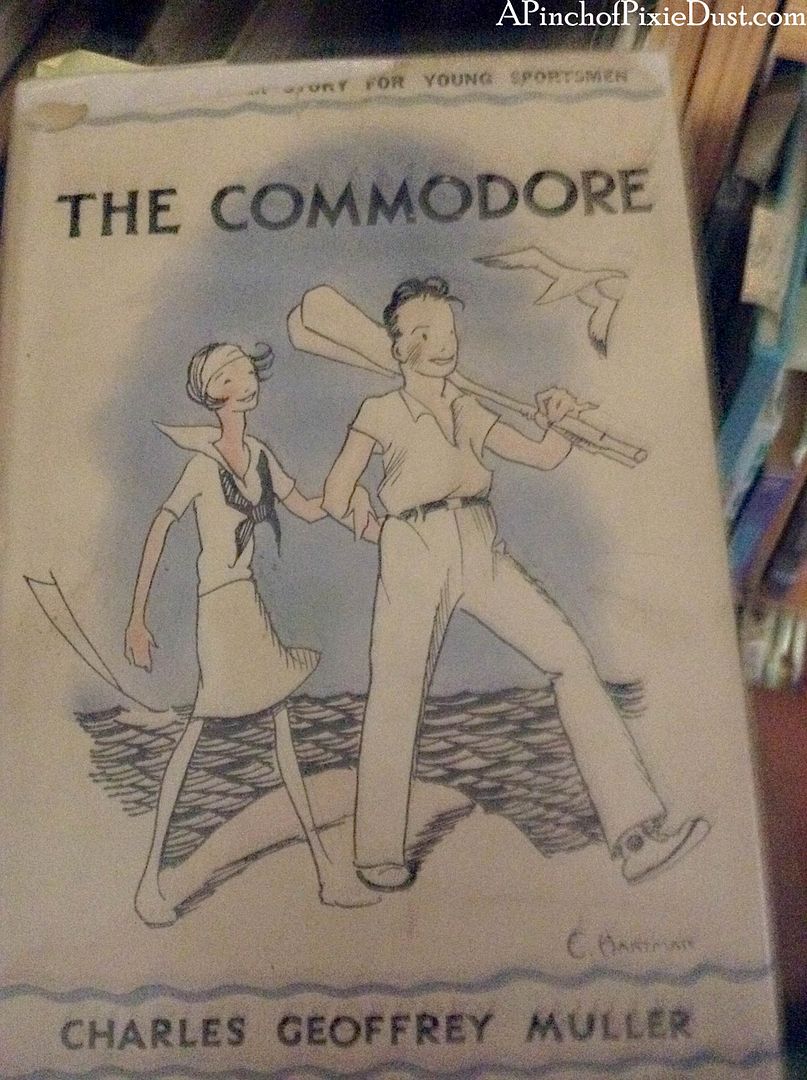 There were plenty of new-to-me faces in the children's section too. The Commodore by Chalres Geoffrey Muller looked like a lot of fun.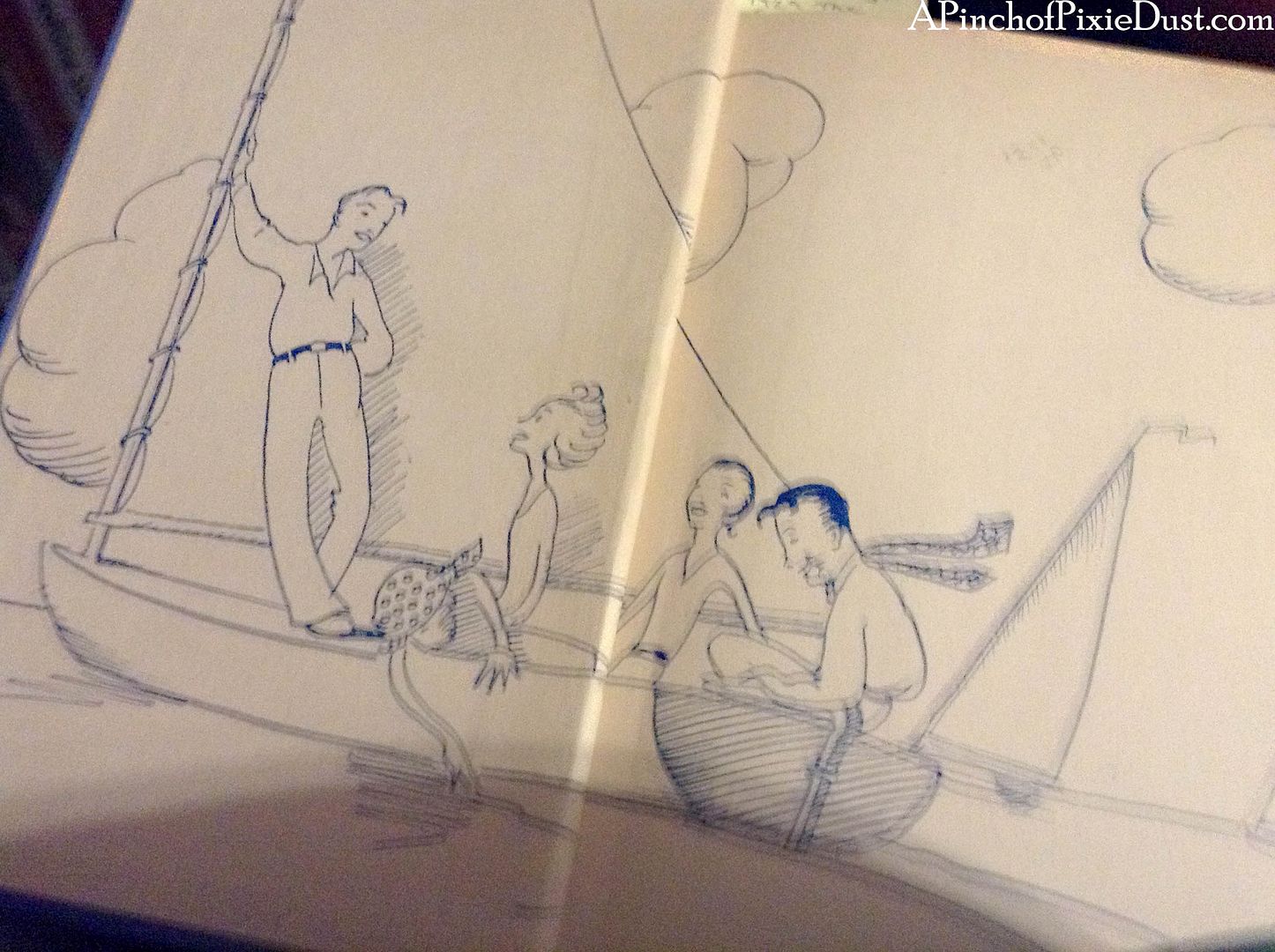 In the end I resisted, but I was very tempted to buy it just for the illustrations!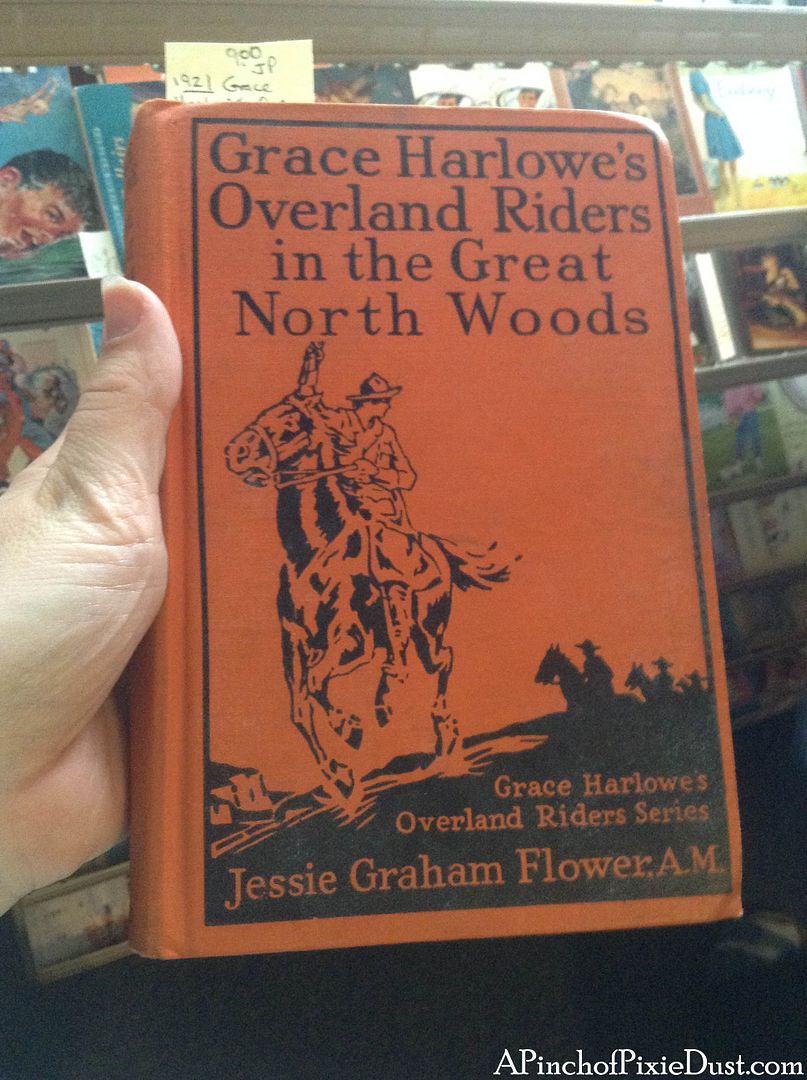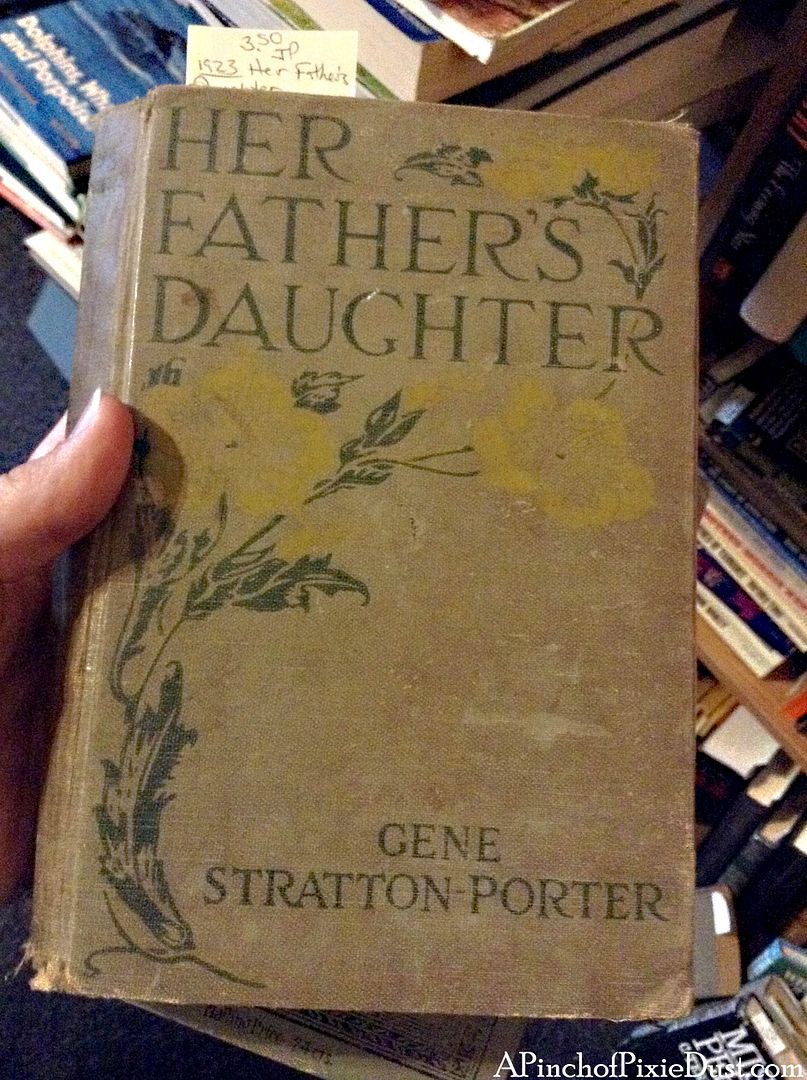 I know you're not supposed to judge a book by its cover, but when looking through old books, that's half the fun because they're so pretty! I love the titles as well: Polly of Lady Gay Cottage, Grace Harlow's Overland Riders, and Her Father's Daughter. I wanted to sit down and read every one of them!
Why can't books today look more like this? They're so elegant.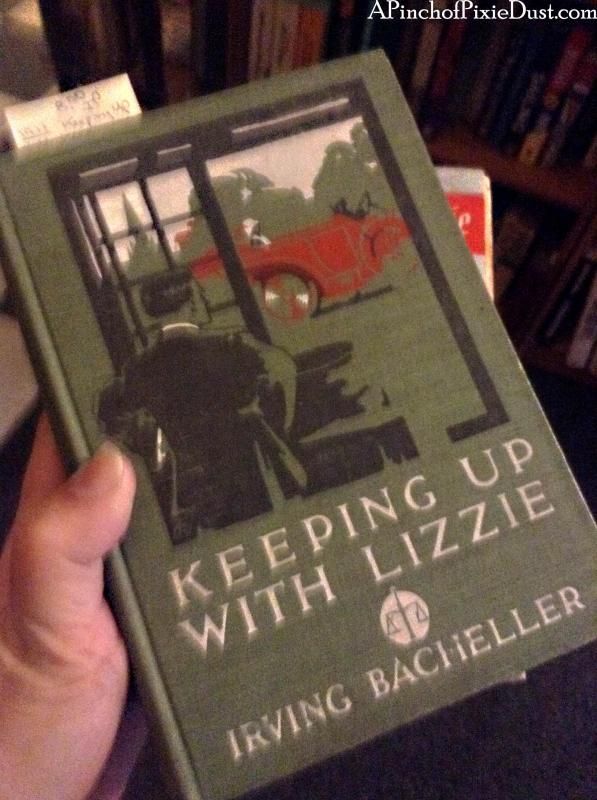 It's fun to open up the covers to see what line might jump out at you. I like that the first character's name in Keeping up with Lizzie: "Socrates Potter." He sounds like a philosopher. From the first page it sounds like he was one!
Here's a beautiful line from another book: "It was June, and the lovely expectant evening had imposed a spell upon the begrimed buildings of Belfast. Framed against the amber sky, the roofs and chimney stacks of the northern Irish city lost their prosaic outlines and became mysterious, resplendent as a city in a dream."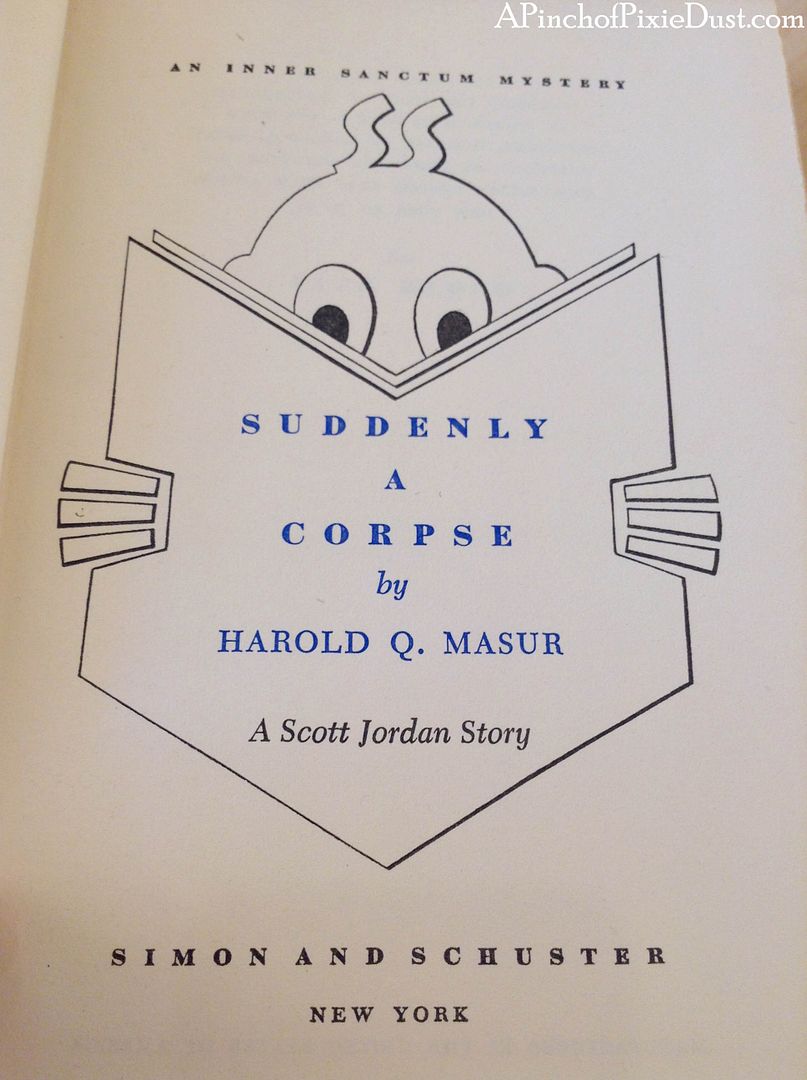 My brother Porthos spotted a book called Suddenly a Corpse by Harold Q. Masur: "Trouble came to my door on Wednesday evening when the fat man with the frightened eyes entered my life and simultaneously departed from his own." Porthos added the book to his pile!
I was searching the mystery section for any Agatha Christie - specifically Poirot, who is simply superb. My dad was sure he'd seen a Poirot on the spinner, but I went through the whole thing and couldn't find it. Then Porthos walked over, and I realized he had it!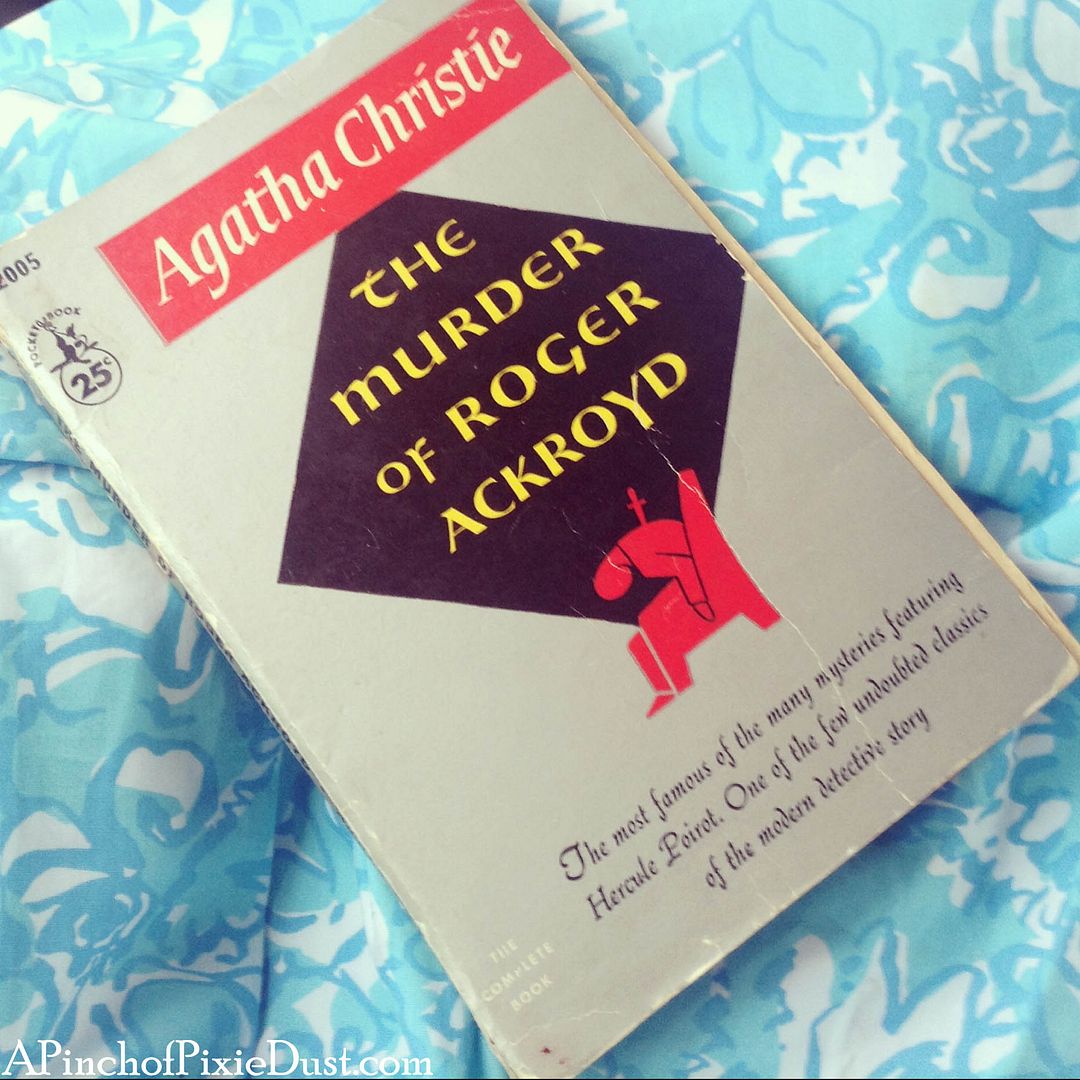 It was
The Murder of Roger Ackroyd.
When that edition originally came out it apparently cost a quarter, but $2 still felt like a steal! Luckily Porthos let me borrow it.
My favorite find had to be this beautiful Maynard's English Classic Series edition of
Marmion
by Sir Walter Scott. Remember - from
Persuasion -
Captain Bennick and Anne "trying to ascertain whether
Marmion
or
Lady of the Lake
were to be preferred..." I liked
Ivanhoe
, but I had never read
Marmion
before - if Jane Austen liked it, that's enough for me. ;)
This copy had an inscription from 1897 to Bertha J. Edwards. I love imagining the book over a century ago waiting in a shop, being passed by gentlemen in top hats and ladies in bustles. Old books can be twice as much fun to read just because of all the hands they've passed through before!
Here's what ended up on my surprise summer reading list:
1. The Murder of Roger Ackroyd by Agatha Christie (Poirot and those little grey cells!)
2. The Grand Sophy by Georgette Heyer (classy historical romance - loved the heroine)
3. Marmion by Sir Walter Scott (not finished yet but enjoying it)
4. Wallis and Edward: Letters 1931-1937 (can't go wrong with British royalty)
5. Washington Square by Henry James (a re-read and a classic)

Be sure to share your summer reads and bookstore adventures in the comments! :)