When my family traveled to Disneyland this past spring, I was very excited to try some of the classic attractions that are not represented at Walt Disney World - like the Matterhorn, Mr. Toad's Wild Ride, and especially the Storybook Land Canal Boats!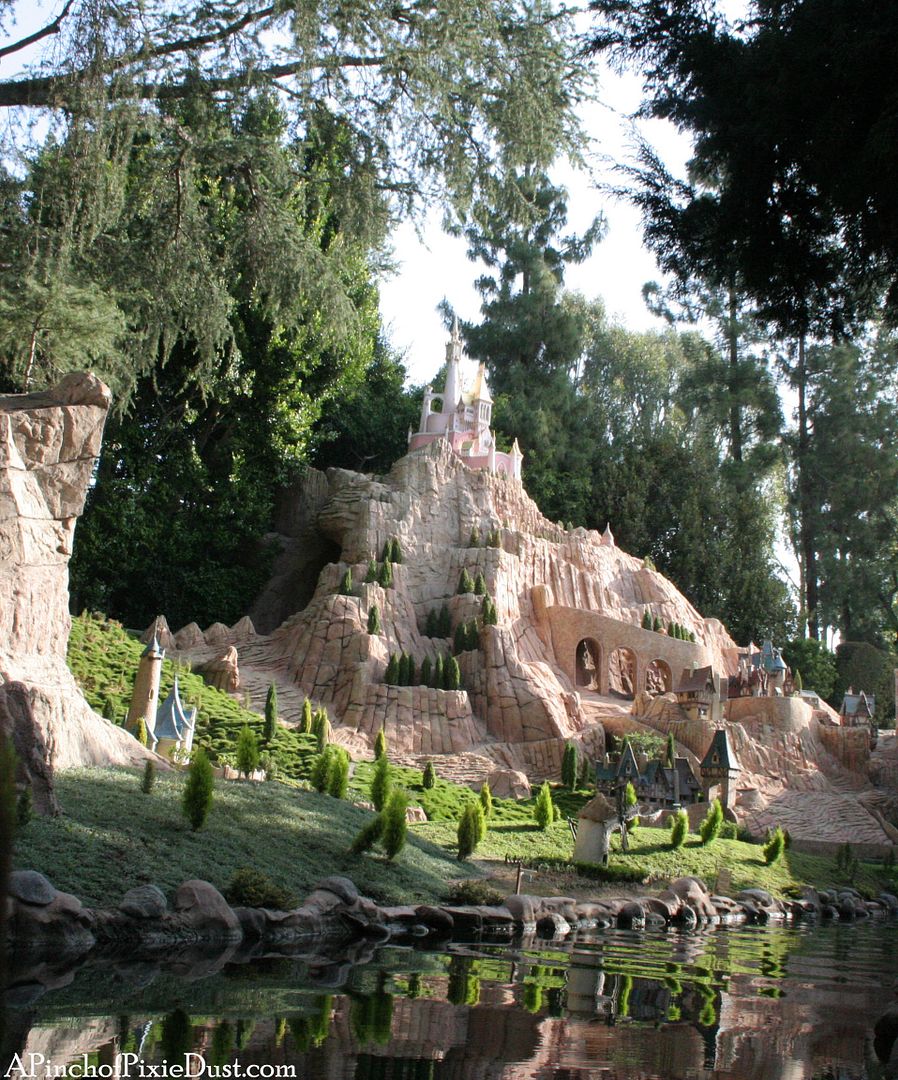 These castles and gardens and fairytale villages are incredible - it's like the universe of classic Disney stories built to doll size!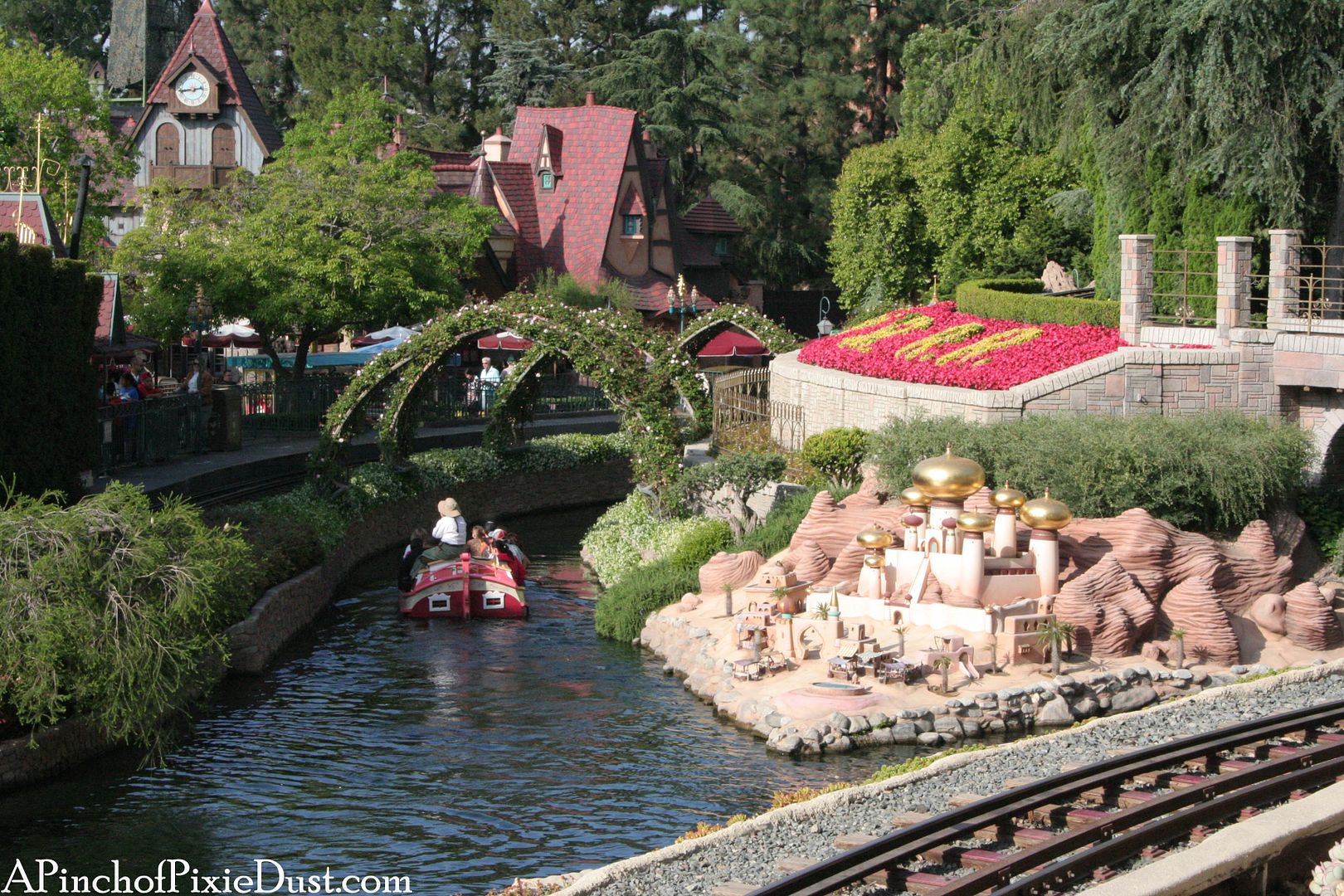 ...and it all starts out with your boat being swallowed by Monstro the whale. Disney attractions do not get much better than this.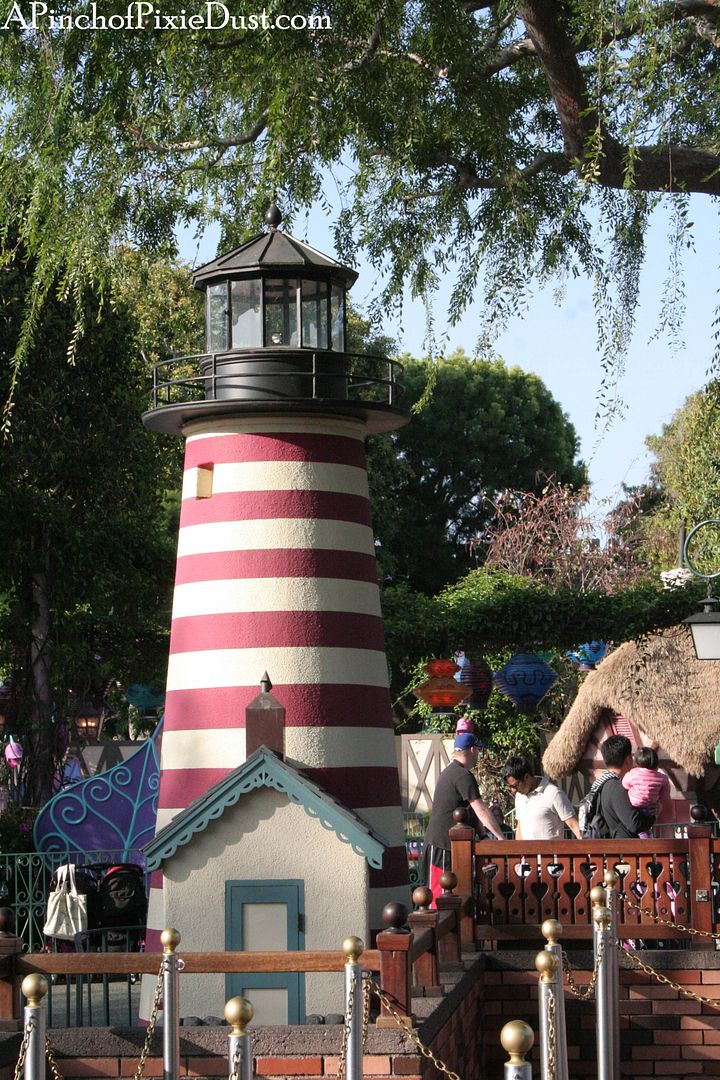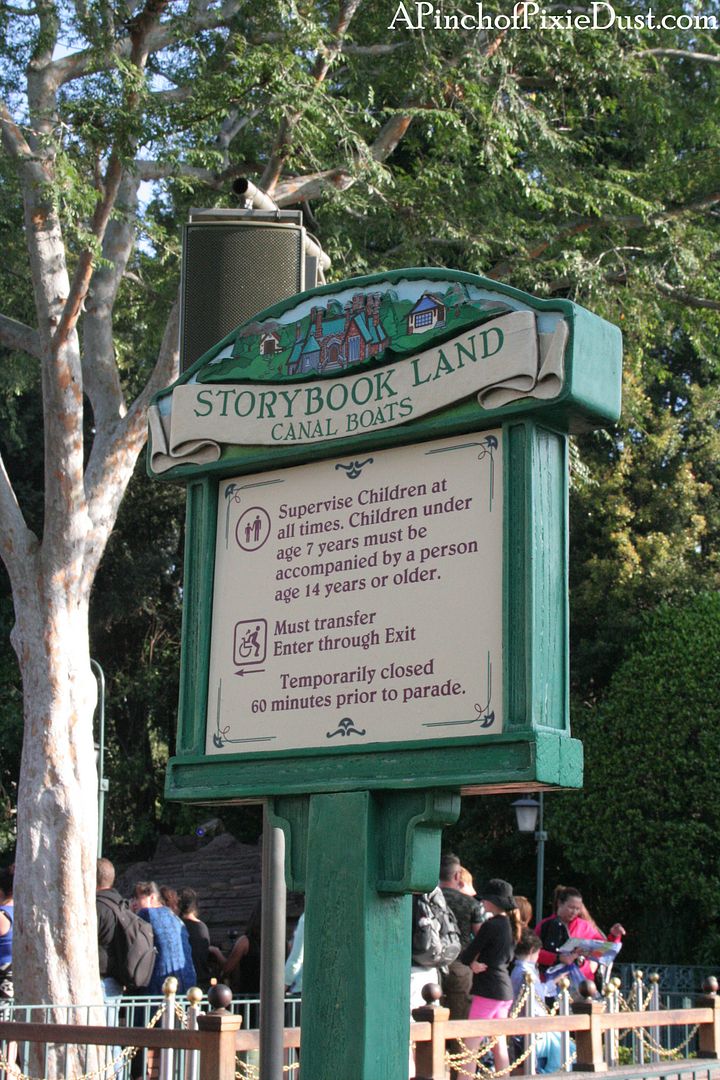 The Storybook Land Canal Boats are located in Fantasyland - just look for the striped lighthouse to find the queue!
I loved the many areas of the park that made me feel as if I'd stepped back in time to Disneyland's opening day - as if I might see Walt walk by at any moment. The canal boats are one of the park's original attractions!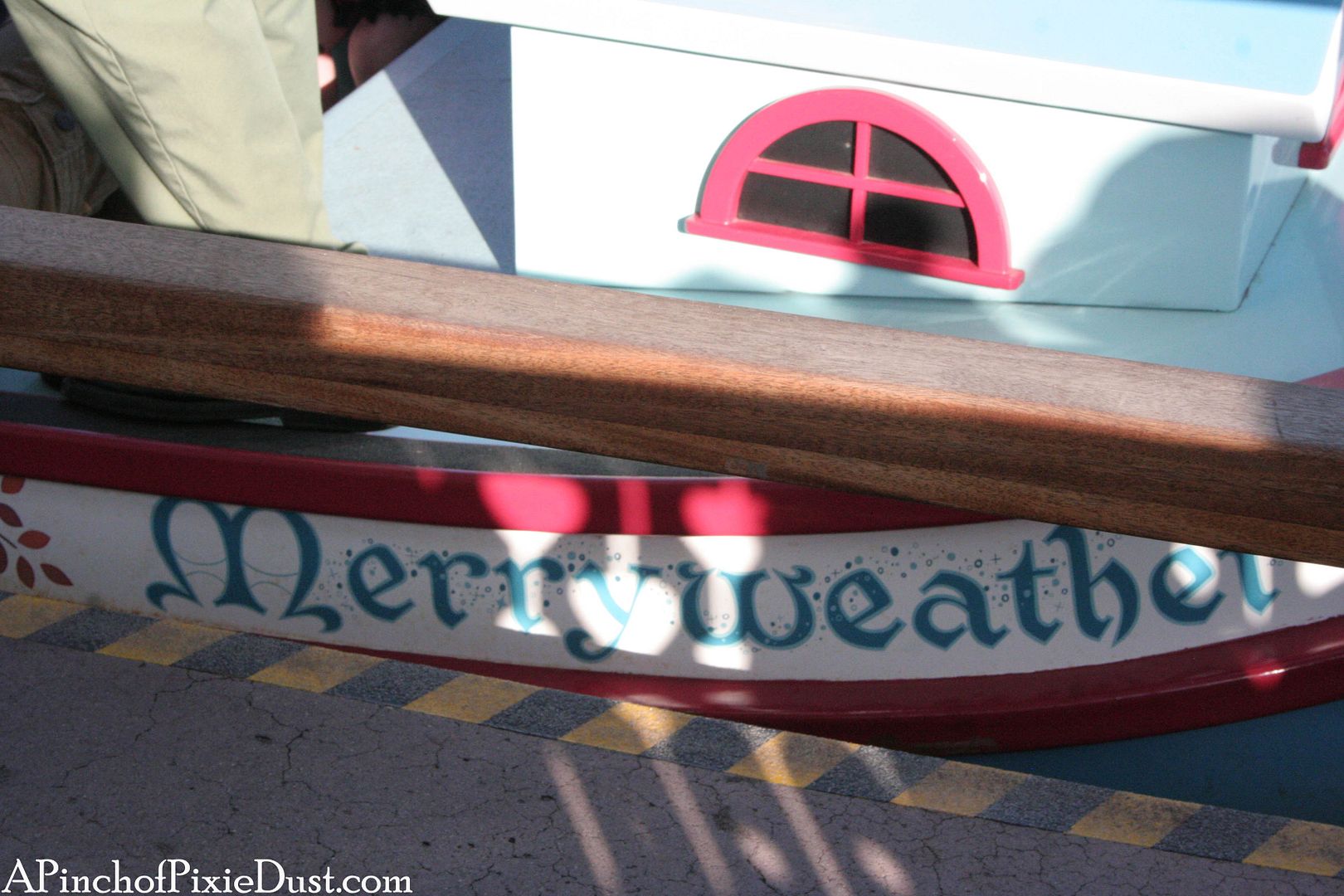 The boats out that morning were named after Princess Aurora's fairies - Flora and Merryweather - and painted pink and blue to suit! There were only two boats running, which was not quite enough, although it was early so the line wasn't very long, and soon we were floating along...
Your storybook cruise takes you through charming miniature villages inspired by classic fairytales. I wanted to stop and admire each little house, because there was so much to take in. Look at the little watercan in the window!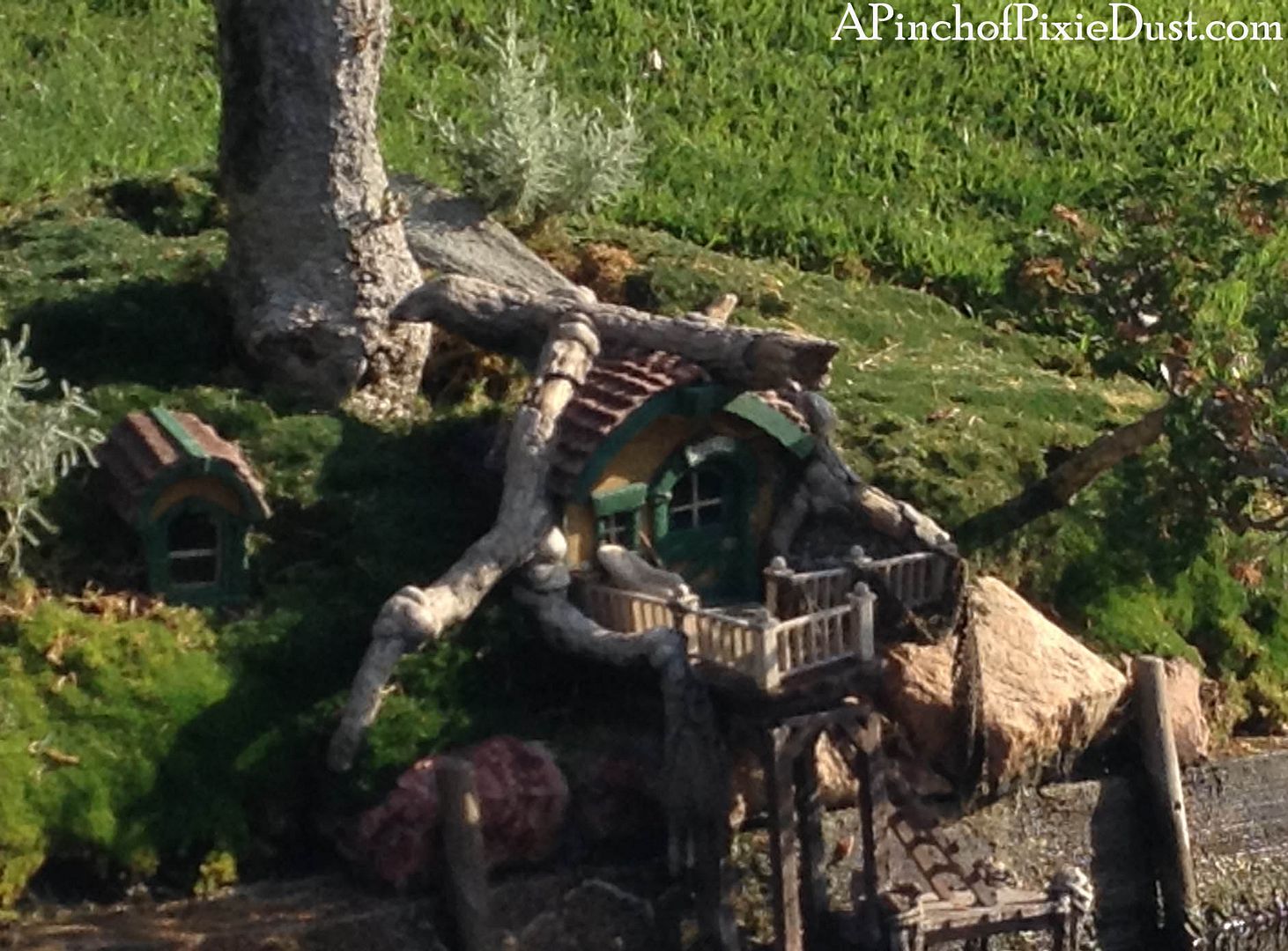 I believe this cozy riverside retreat belongs to Mole - it's near Toad Hall!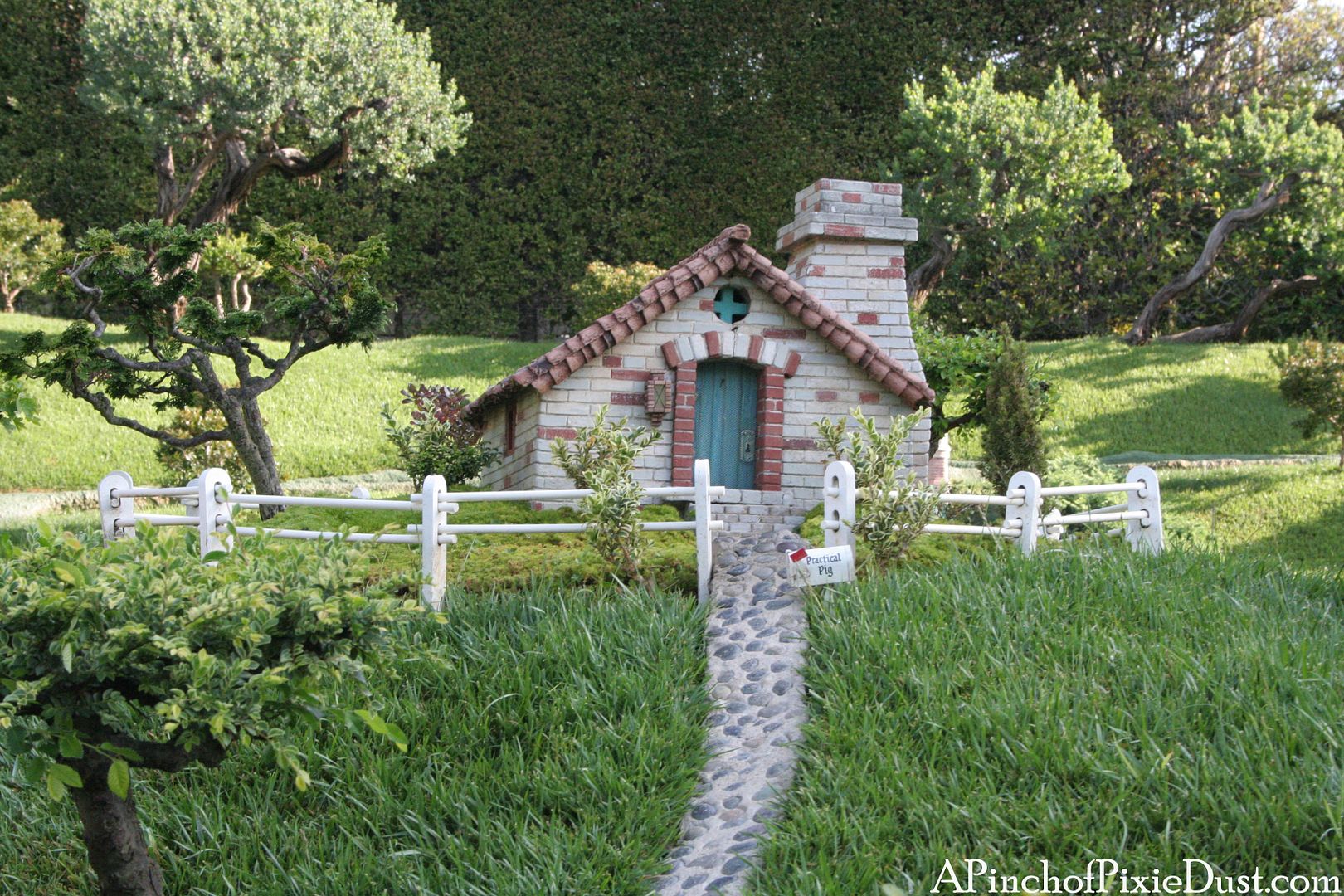 The cottages of the three little pigs can also be found - here's Practical Pig's sturdy house!
A pretty church from Alice in Wonderland and some cheerful windmills inspired by the story the Old Mill.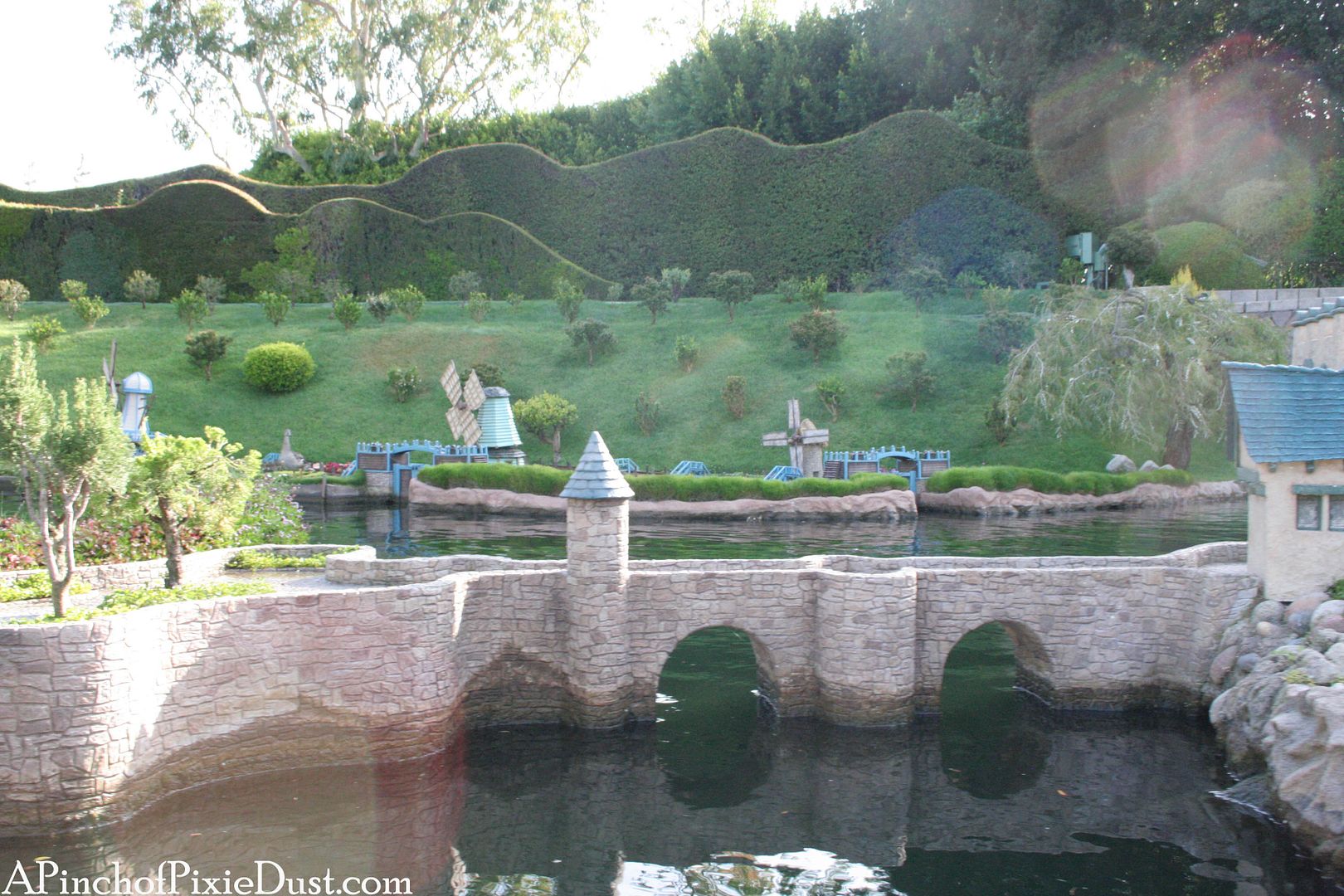 If you like miniatures or dollhouses, this ride is definitely for you!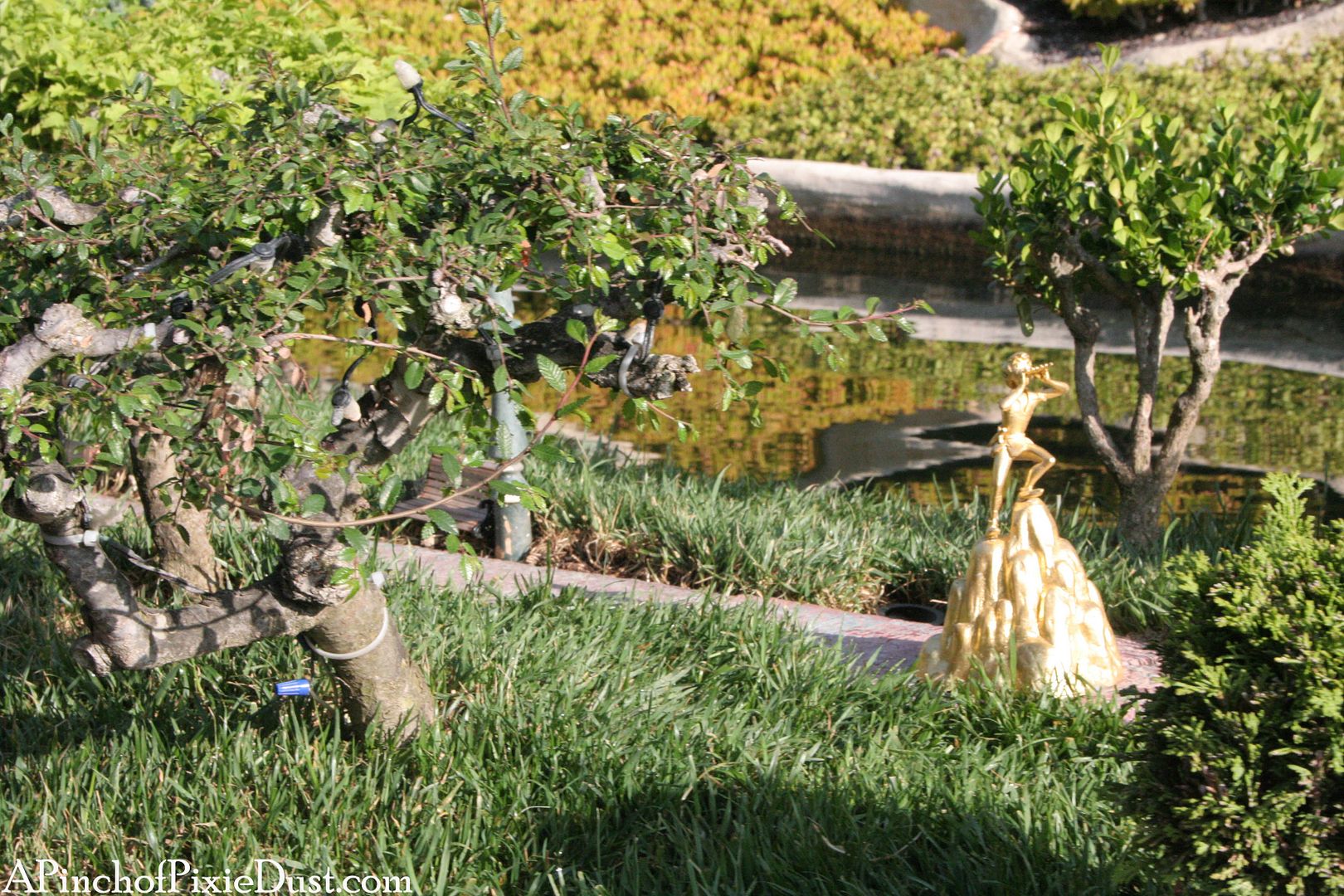 You'll find a London park with tiny benches and a Peter Pan statue...just watch out for gargantuan ducks invading!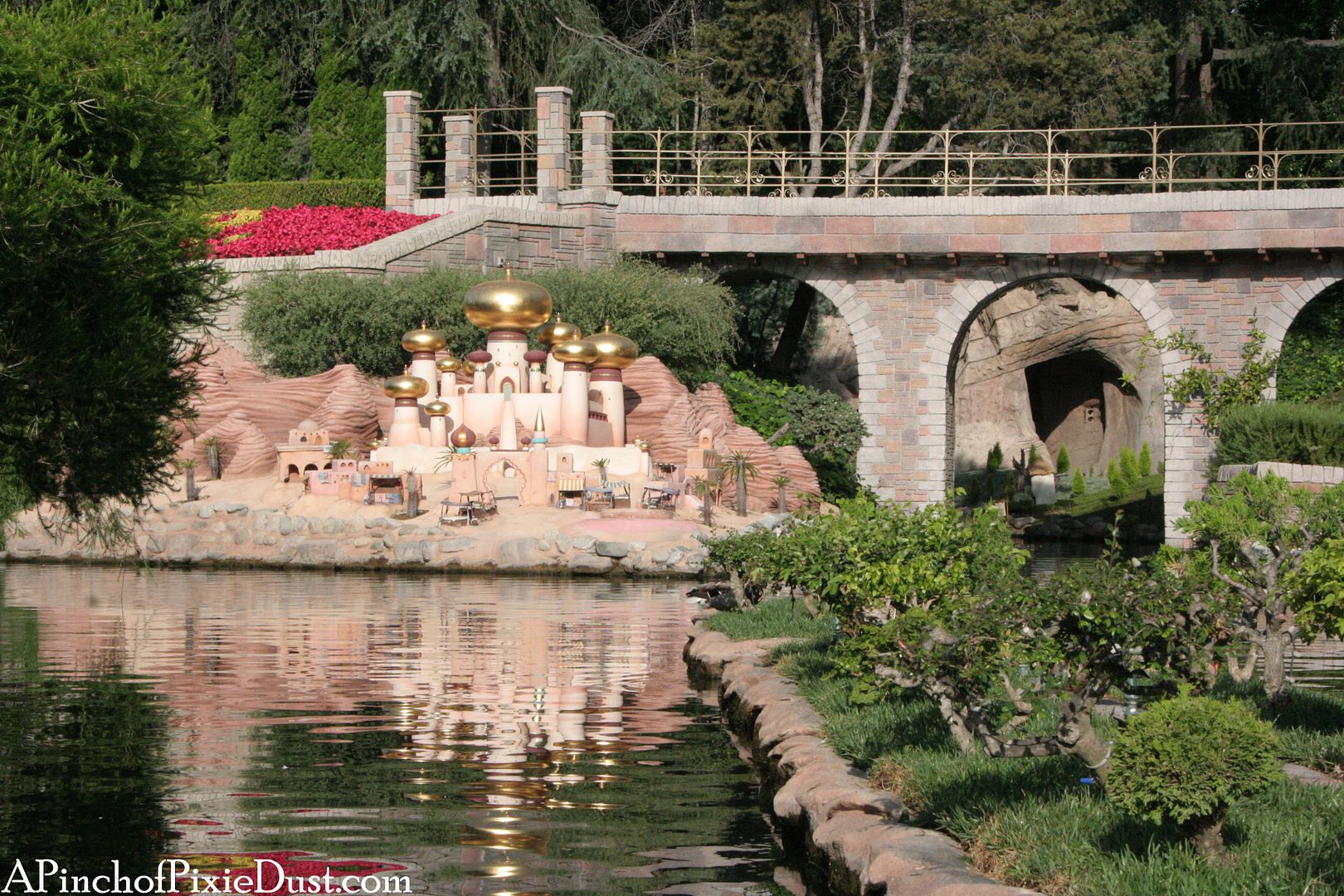 I see Agrabah in the distance! You'll even travel to the Cave of Wonders...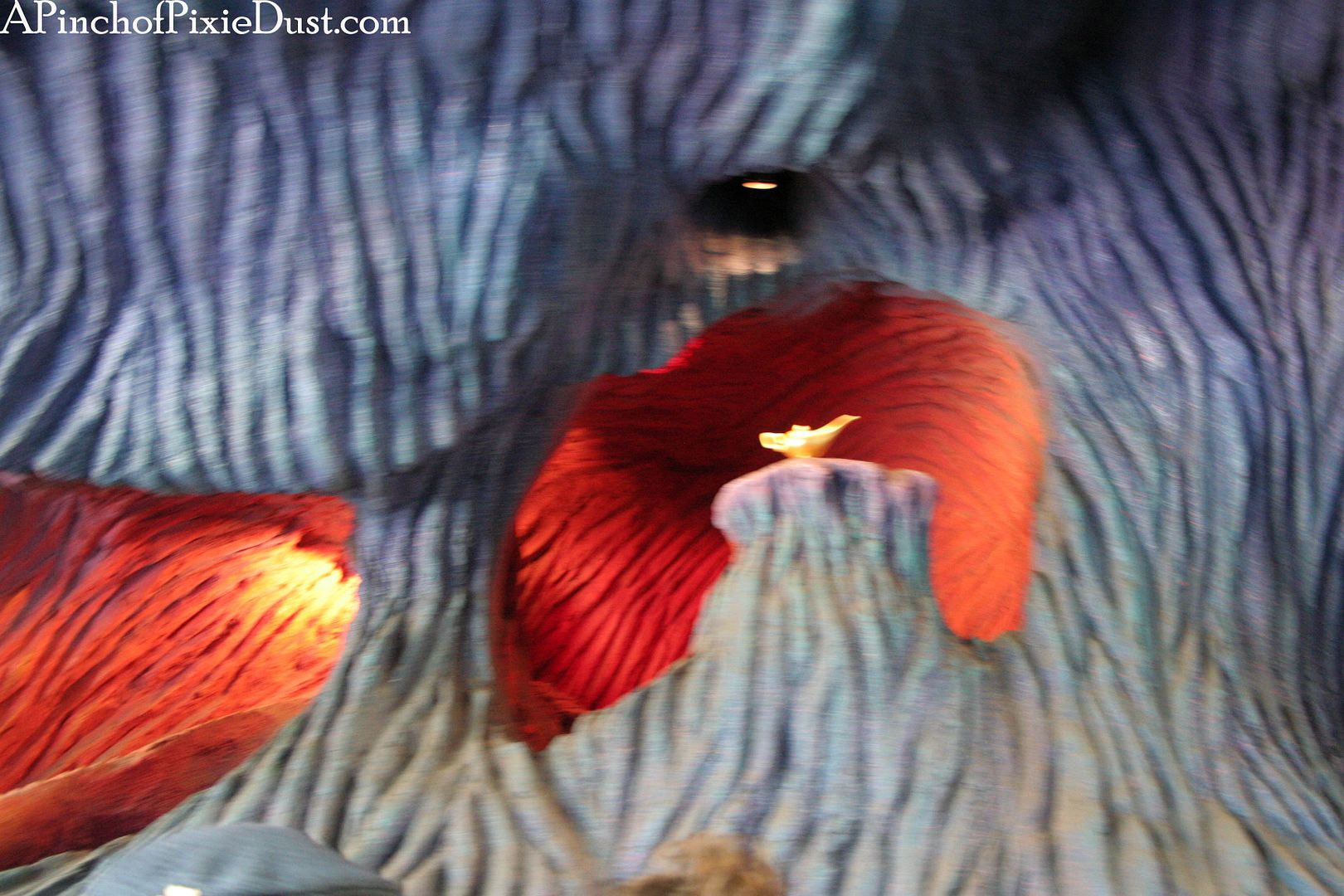 BRING ME THE LAMP.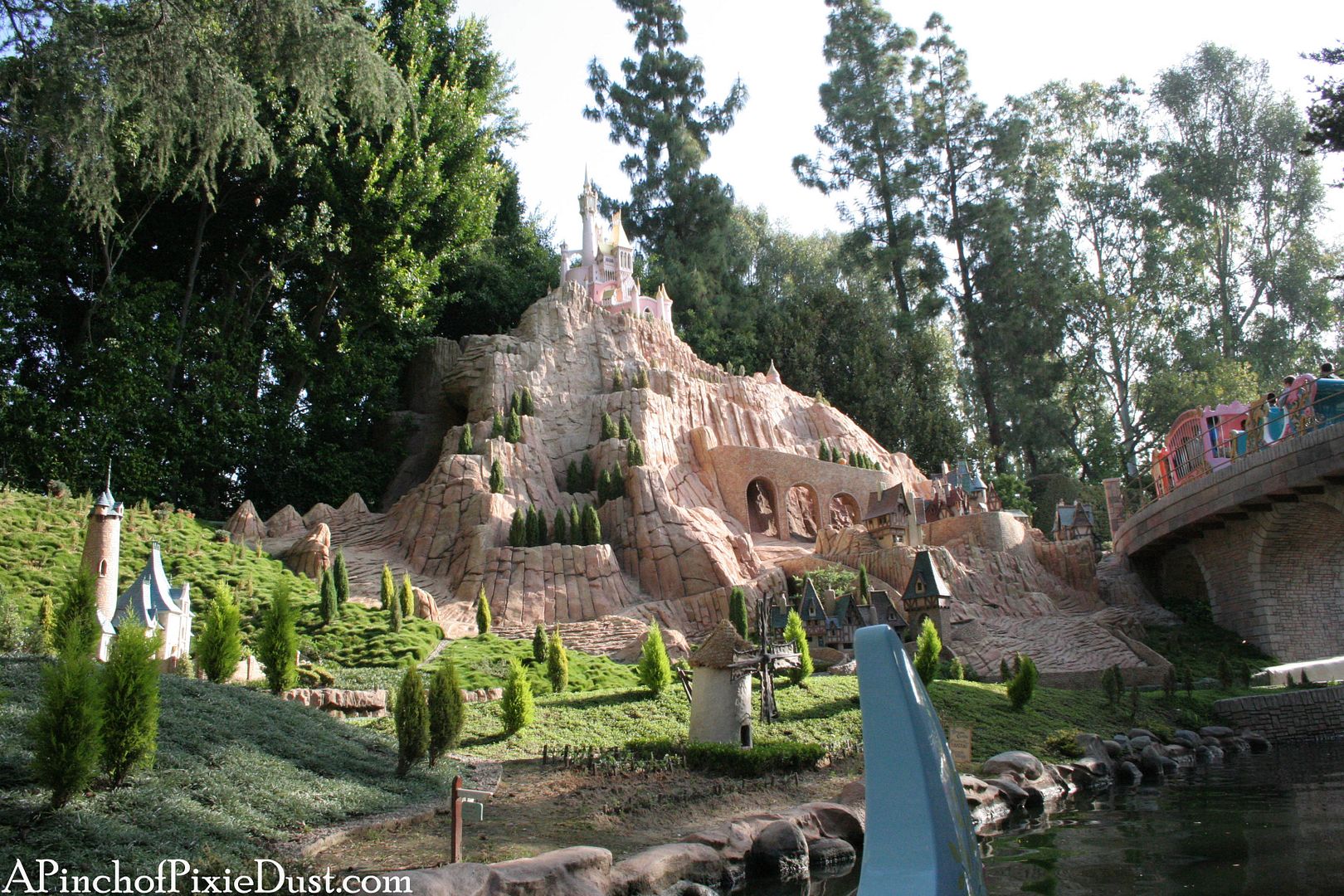 My favorite part had to be Cinderella's village, with that castle perched high on the hill exactly like in the movie. It's surrounded by greenery and graceful branches - stunning! And do you see the train off to the right? You can also get a fantastic view of Storybook Land from the Casey Jr. Circus Train!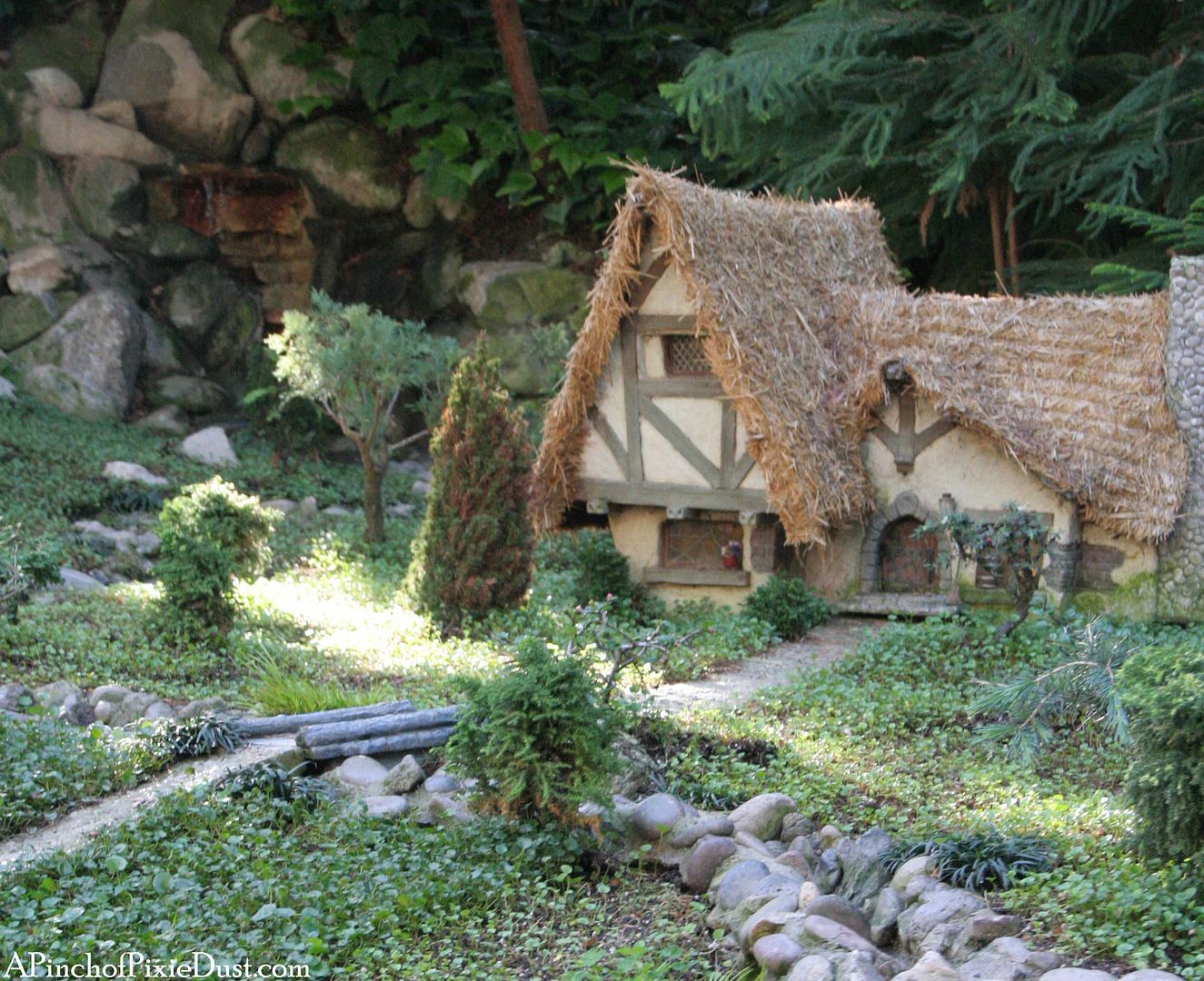 Passing by the cottage of the Seven Dwarves...I wonder if Snow White is in?
I loved this detail in the Alpine scene - the tip of the Matterhorn in the distance blends right in with the rest of the mountains!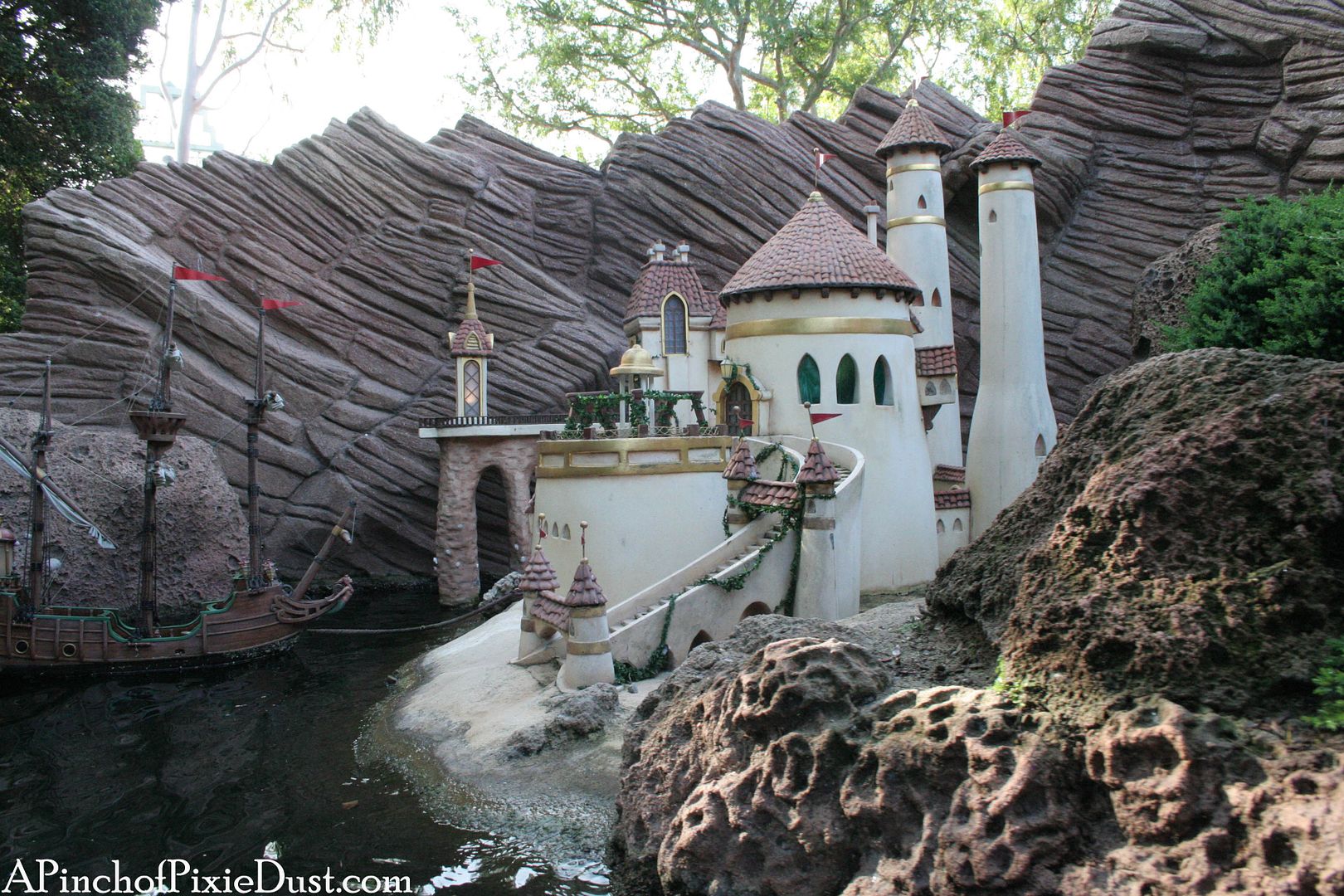 From the peaks to the high seas - you pass by a quiet cove with Prince Eric's castle.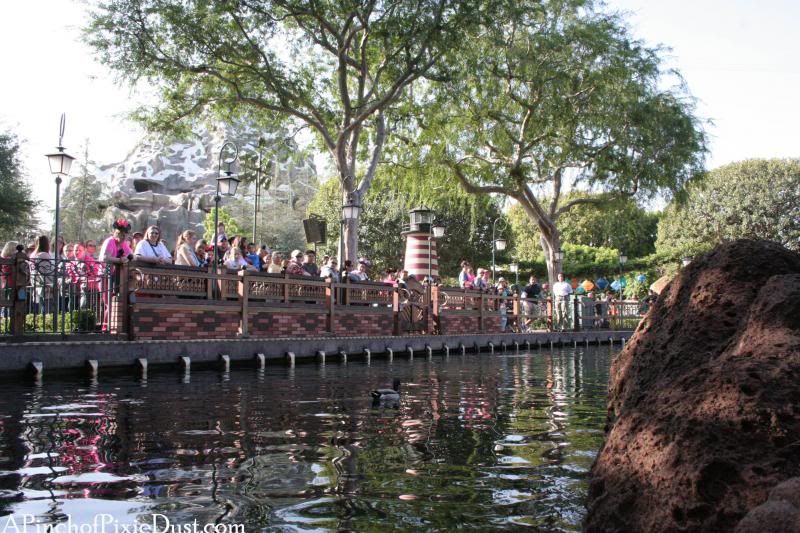 ...and finally you round the corner back into Fantasyland again!
Have you taken a ride on the Storybook Land Canal Boats? Which is your favorite scene?