Happy July Fourth, my friends! I hope everybody is having a lovely holiday weekend. I thought a quick pinch of patriotic pixie dust would be appropriate for today's blog post, so what better to write about than...
The American Adventure Pavilion at Epcot! But first, I have to show you this picture of a patriotic Duffy Bear...
Just look at his Uncle Sam hat!! Ok, sorry...back to the post...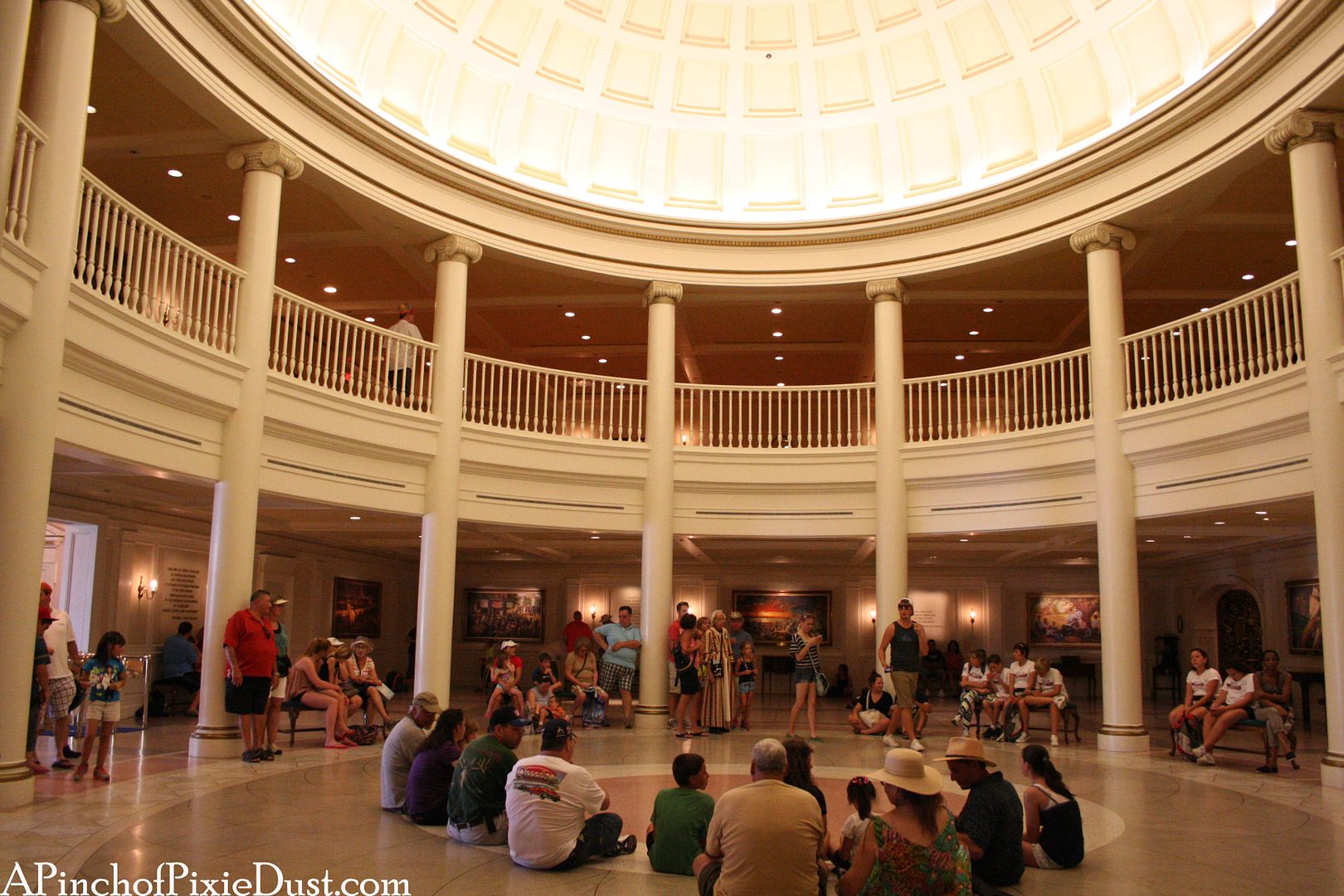 The rotunda where you wait for the movie to begin is such a beautiful space! I've seen photos of private events and banquets here with decorations that make me so envious. Above is a photo of the rotunda at a normal time of year, but July Fourth is an event for everyone, so Disney decks out the space with flags and banners and bunting...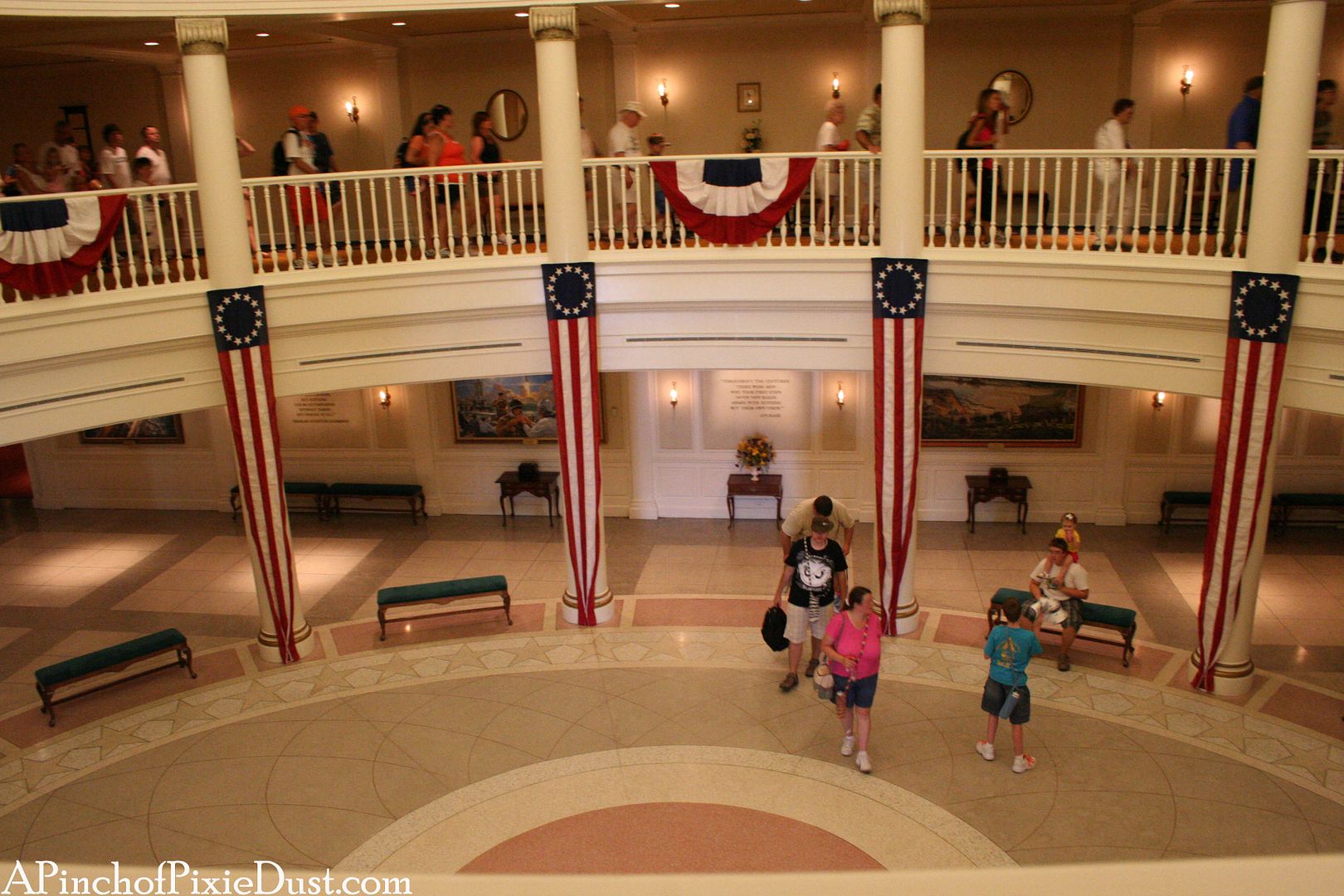 Very festive! Of course there are so many details in here to notice anytime of year that you almost don't need the decorations...
Two silhouettes and a painting of a silhouette! We weren't sure who they were supposed to be of...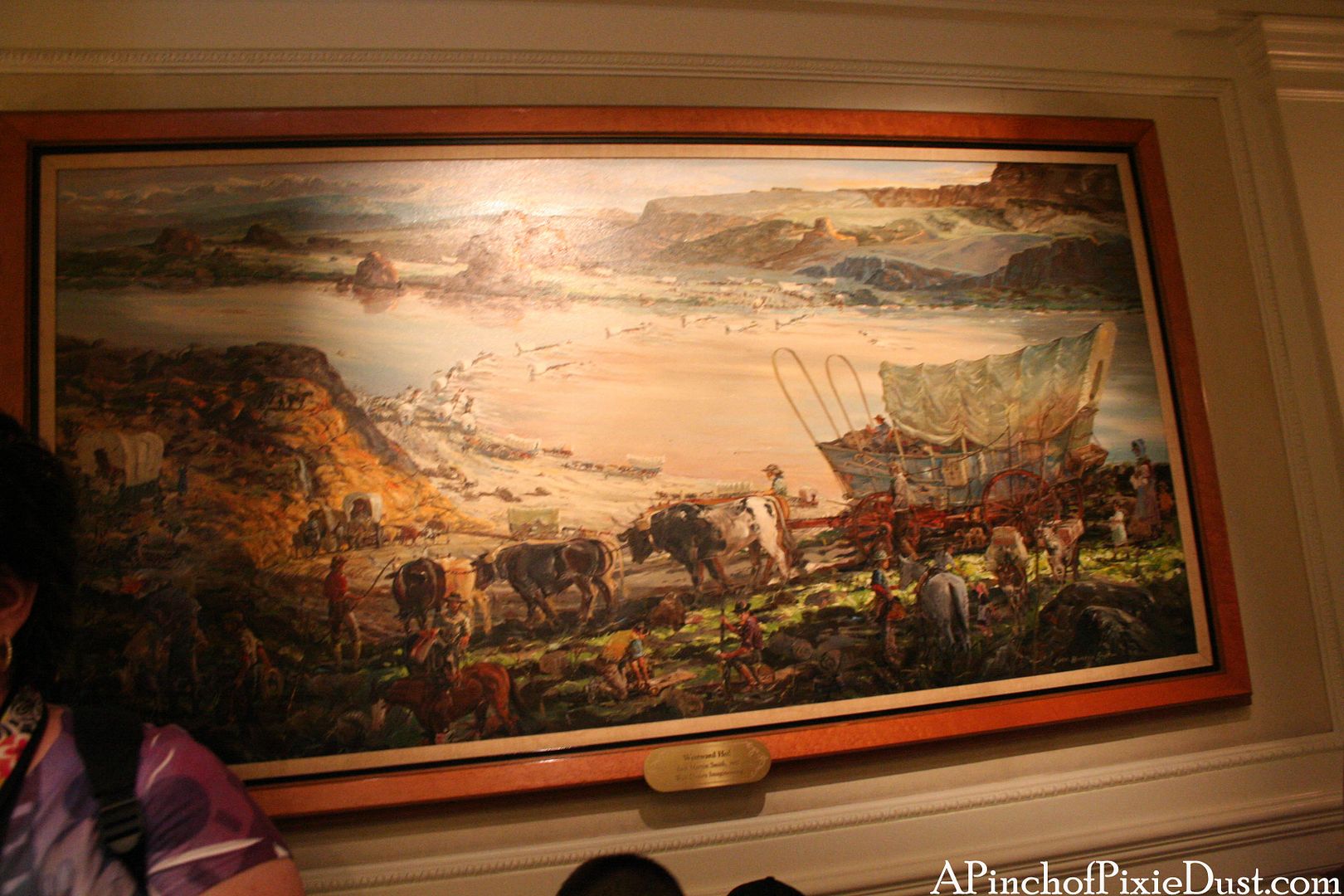 There are paintings done by Imagineers of great American moments gracing the walls as well as inspiring quotes.
I especially enjoyed these quotes from the exhibit on Ben Franklin and Mark Twain:
"Never leave that till tomorrow which you can do today."
-and-
"Never put off till tomorrow what you can do the day after tomorrow just as well."
The hall of flags leading up to the theater is so beautiful!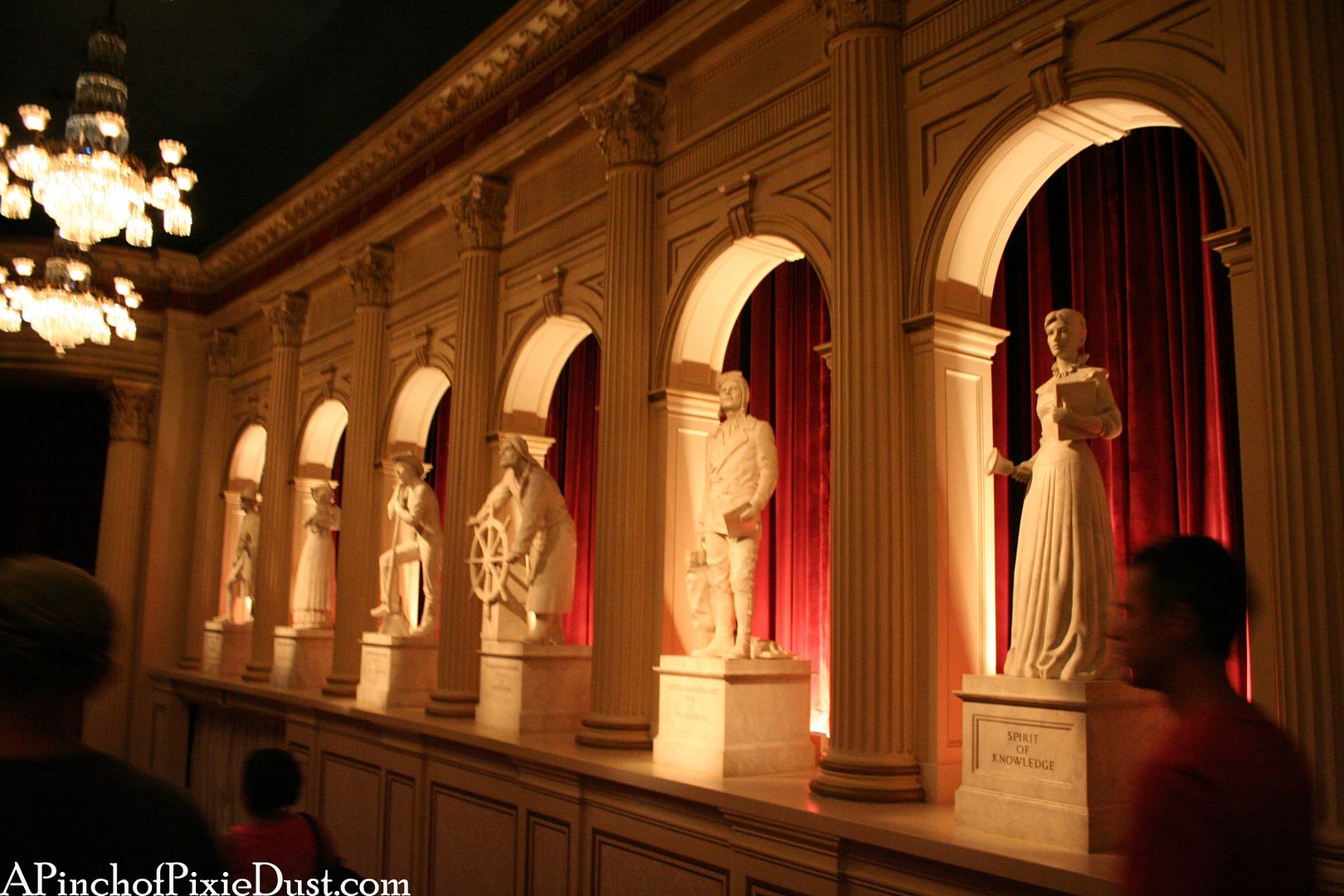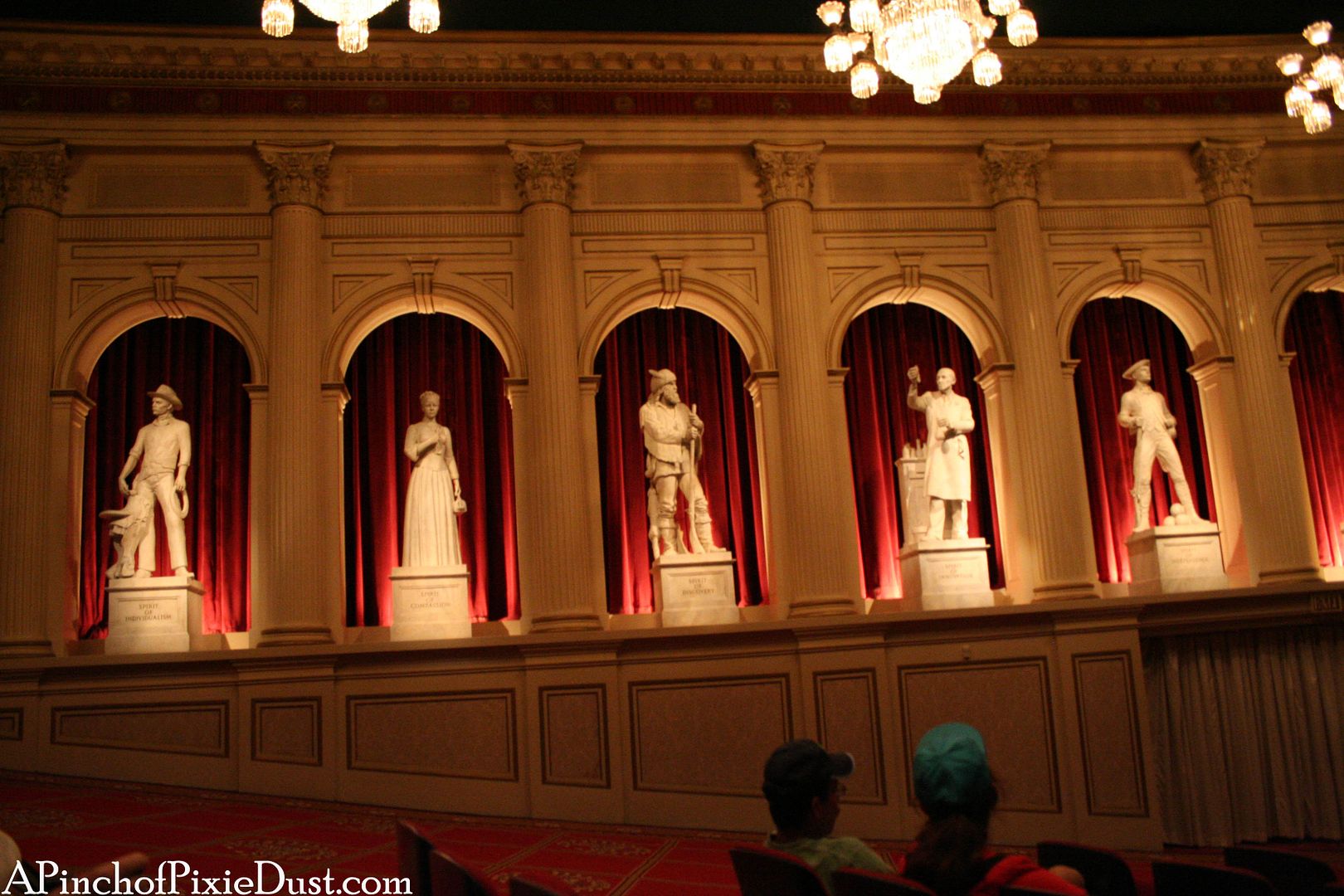 \
Sometimes the main attraction of this theater is the air conditioning, but it's always interesting to stop and look at the statues!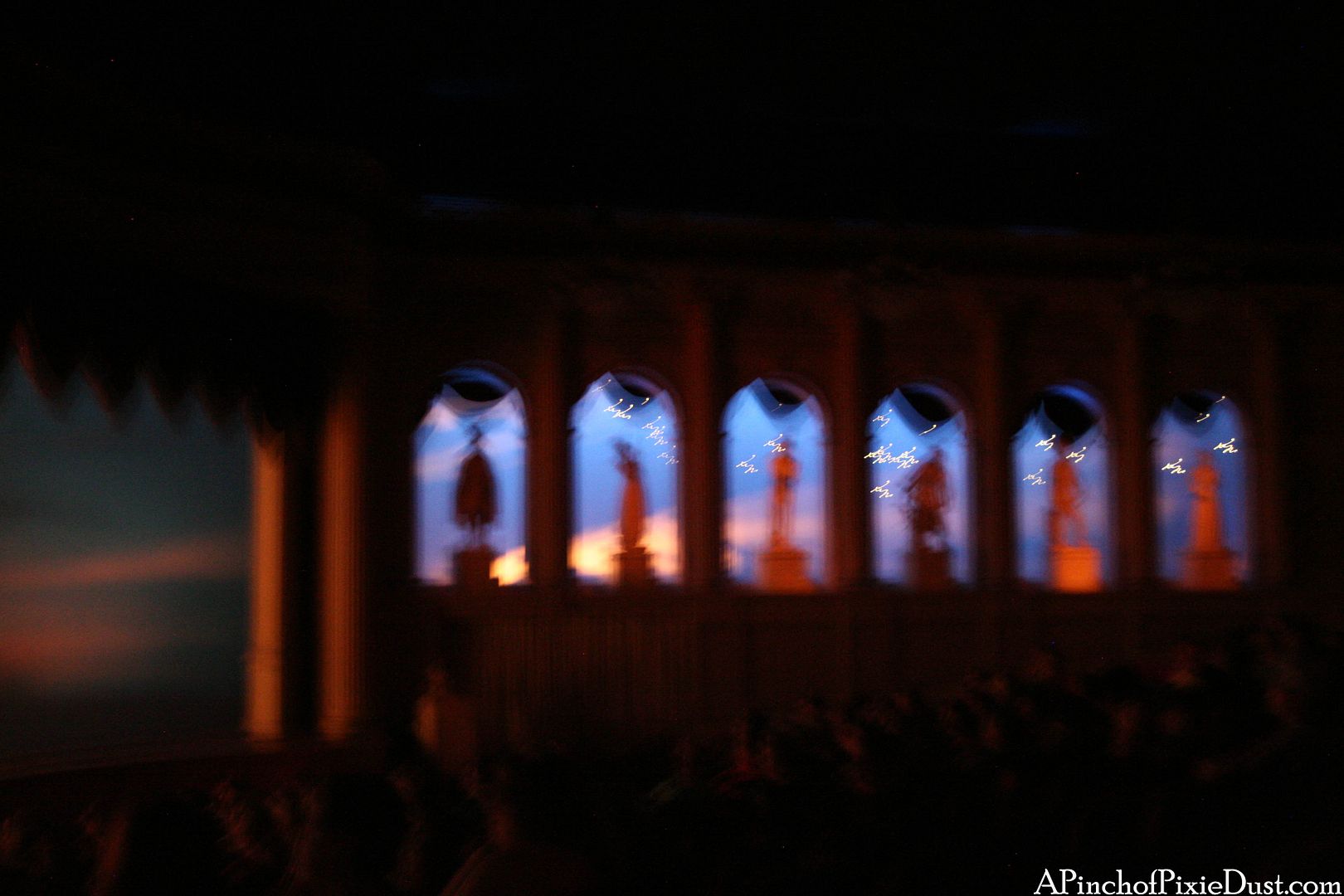 I love this part of the show when the curtains behind the statues rise and you can see the stars. Let's not call it blurry, let's just call it bokeh. That sounds more artistic. ;)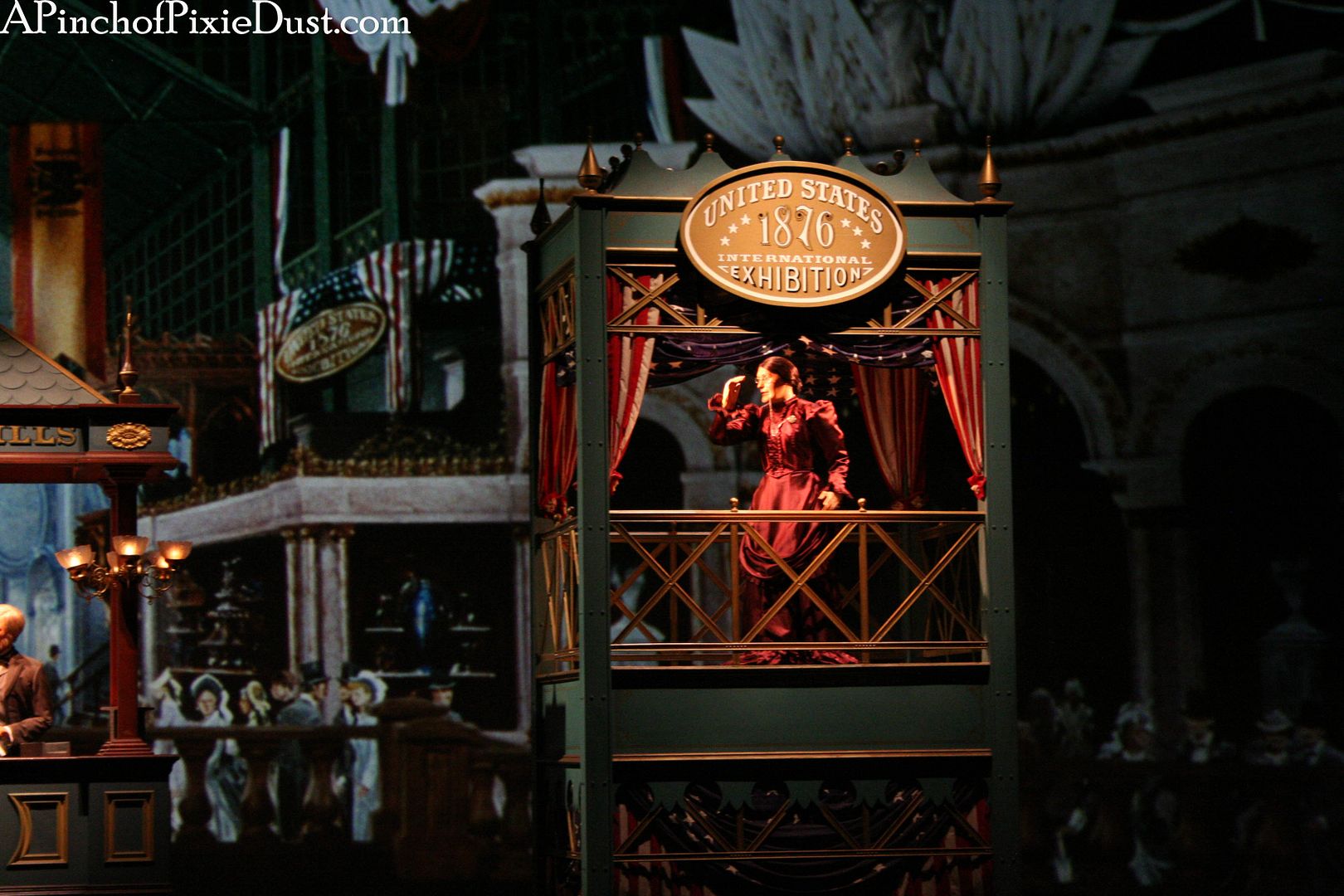 A few scenes from the show...Susan B. Anthony and Twain and Franklin hanging out on the Statue of Liberty's torch! The show I like best isn't the main one with the audioanimatronics though...
It's the Voices of Liberty! It's such a treat when we catch their performance...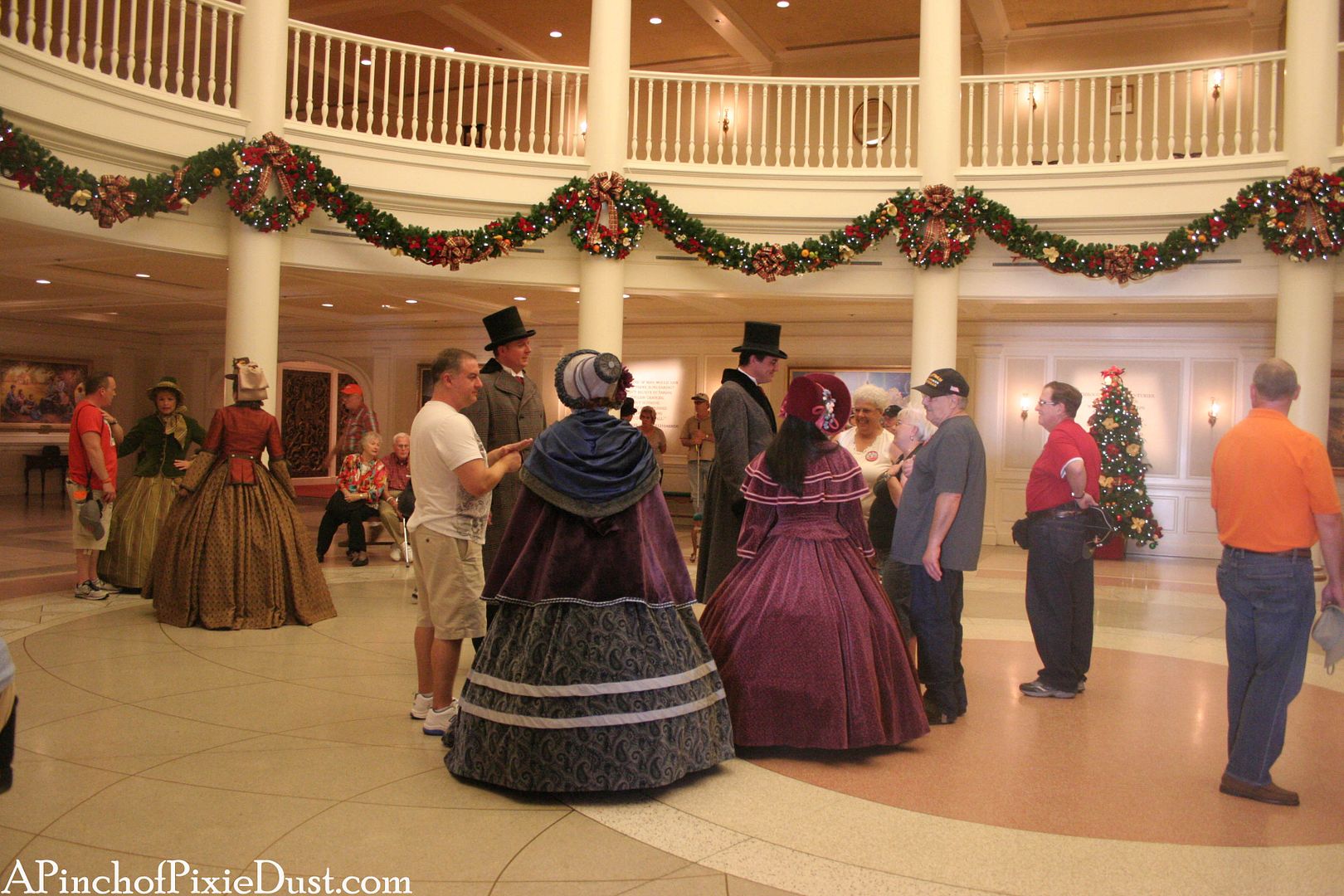 I LOVE their outfits at the holidays!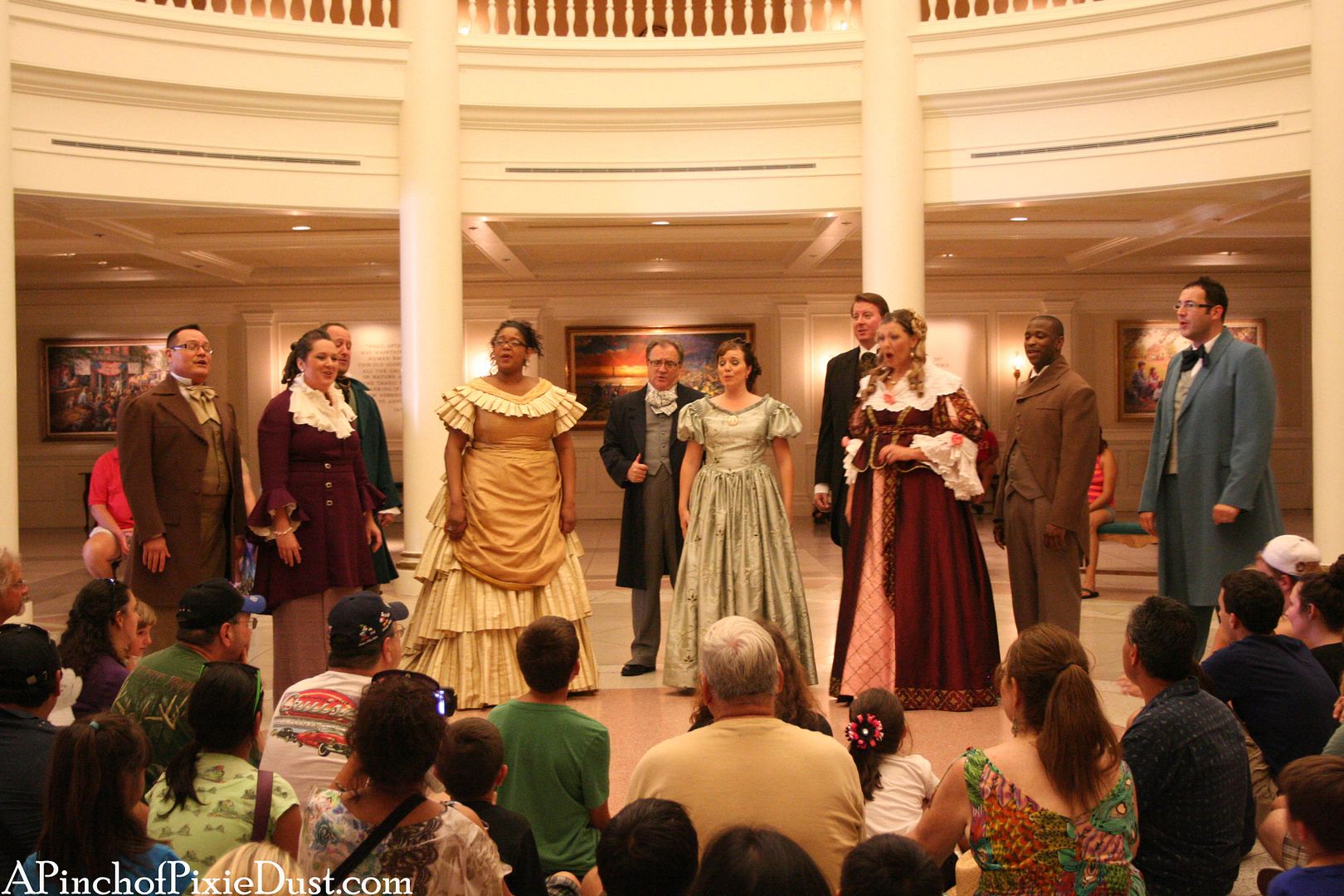 The costumes - and often the singers too - seem to be different every time we go! The songs vary as well...our favorite is Rocky Top Tennessee...
Found this on youtube. You're welcome. :)
Happy Independence Day!