I'm feeling in the mood for a colorful sweet treat today...
...so why don't we pay a visit to Goofy's Candy Kitchen at Downtown Disney? I love stopping in there - all the candy creations are outrageously bright and happy.
And at least half of them are shaped like Mickey, like these cake pops!
You'll find cake pops of every description - a cake pop for Goofy, an eyeball cake pop for Mike Wazowski, a grinning cake pop for the Cheshire Cat!
And if you're feeling in the mood for something a little bit larger on a stick, you could always go with a character candy apple - they even have one for Sully!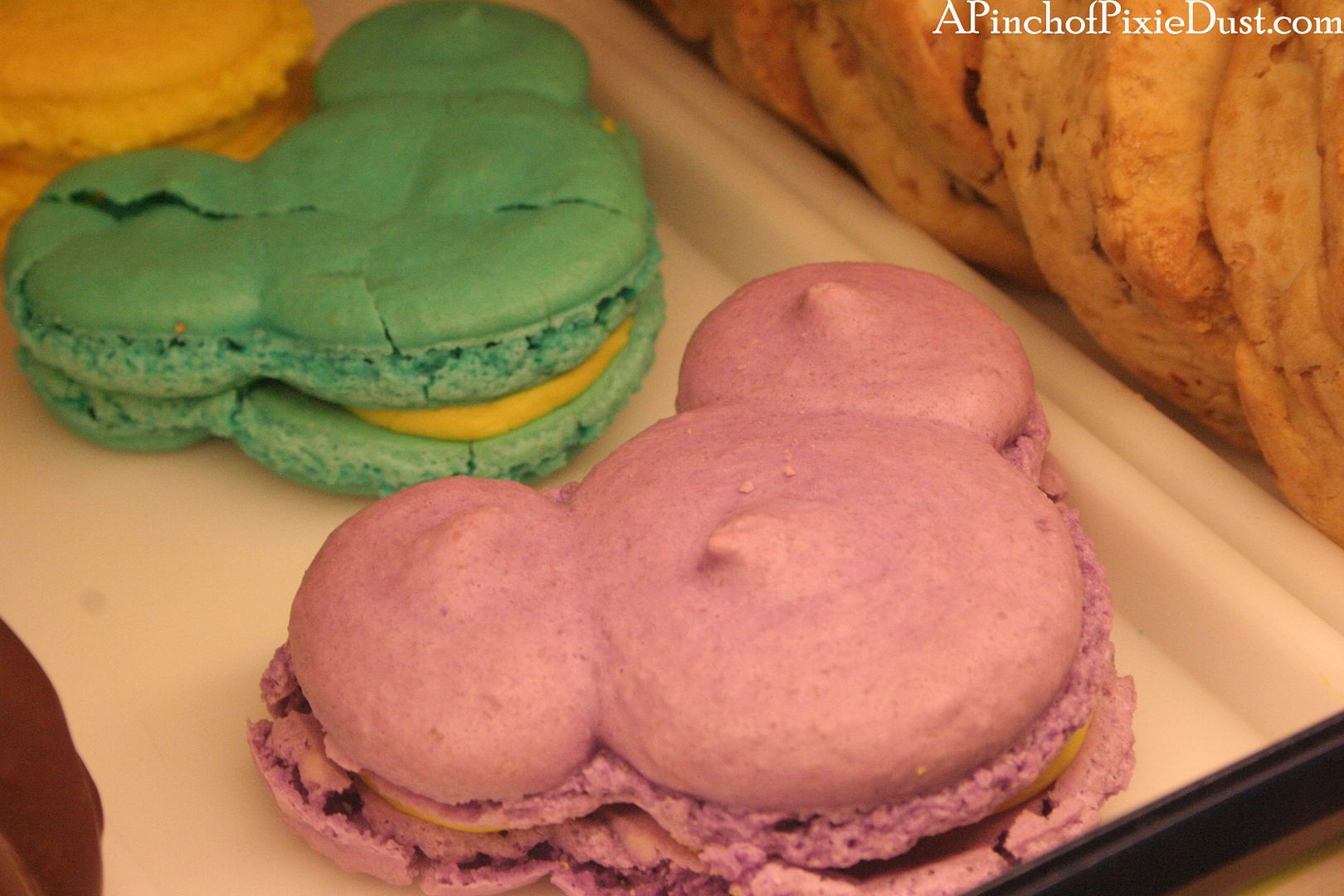 Just looking at these made me smile - they're such pretty pastel colors!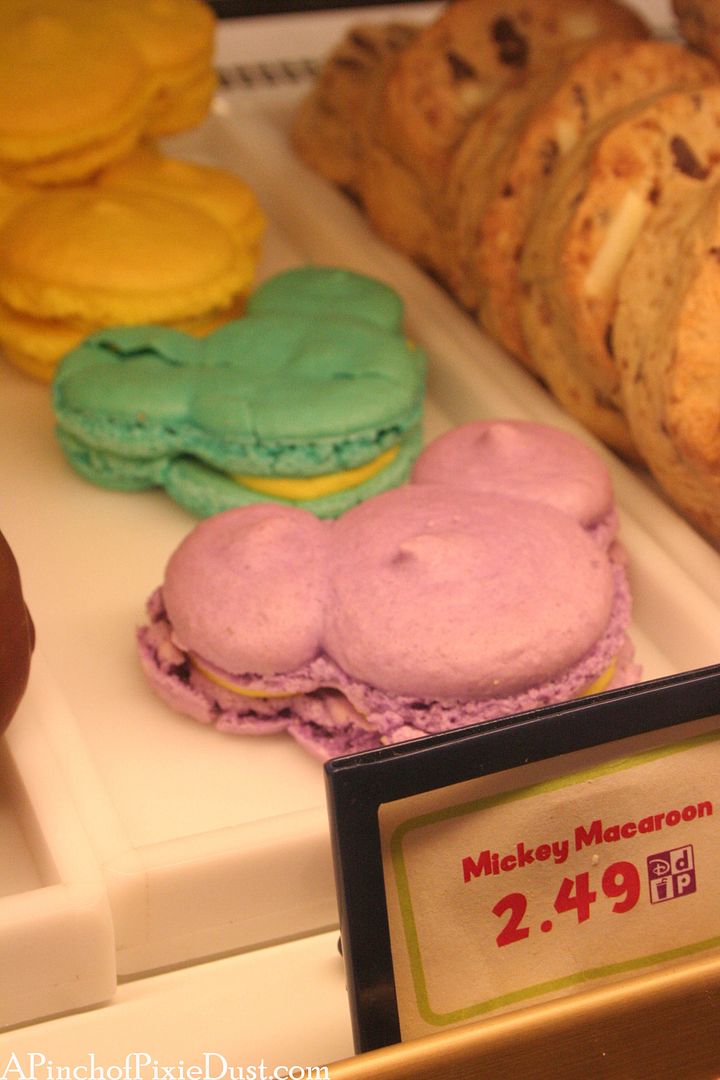 If there had been a chocolate Mickey Macaroon, I probably wouldn't have been able to resist...but the filling looked lemon-y, and I decided to keep looking.
I was pretty tempted by these Minnie Mouse cupcakes...they're topped with pink bows!!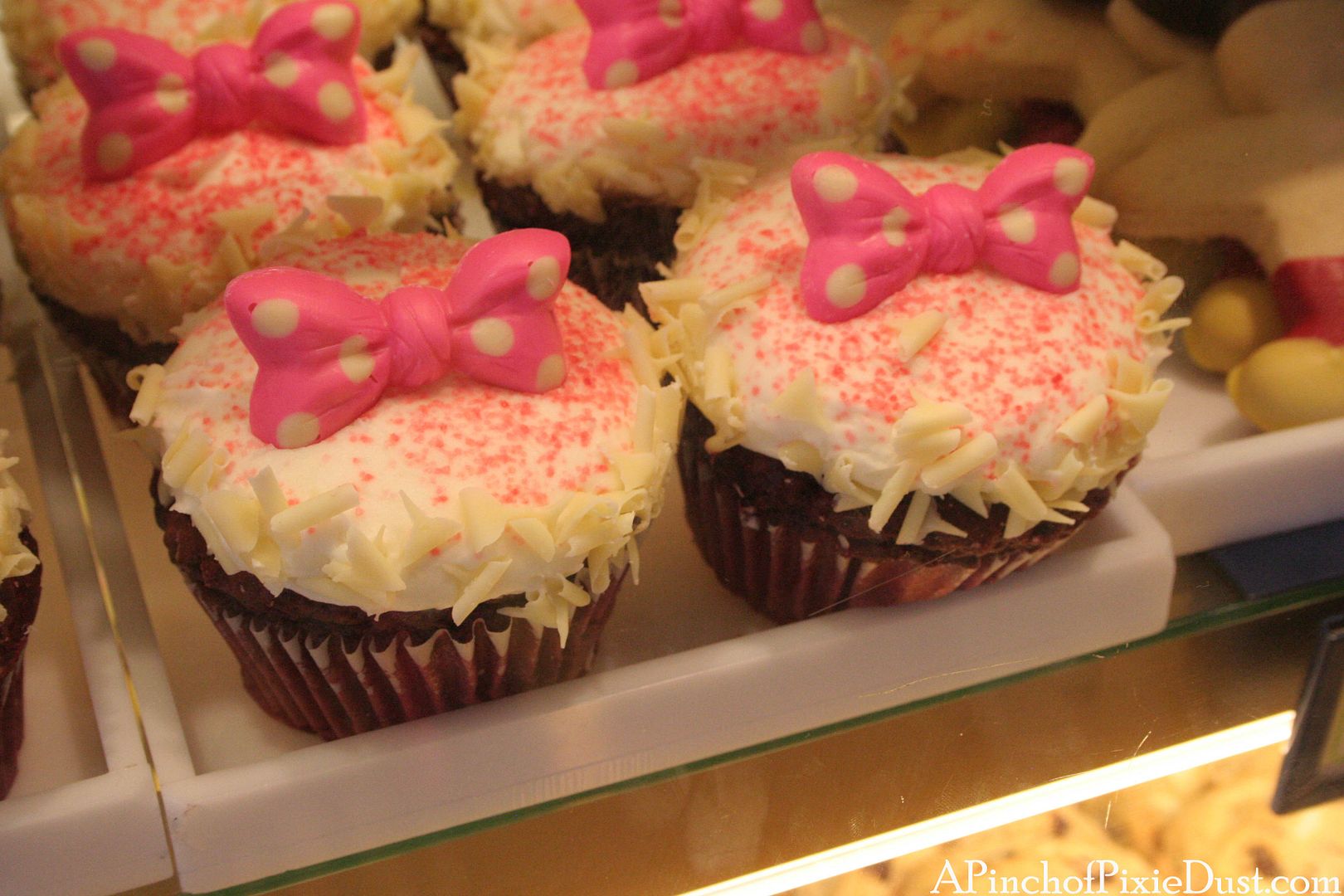 This one looked like red velvet...
...and this one was good old chocolate. They were $4.99 a piece (they did count as a snack credit on the dining plan), which just seemed like too much for a candy counter cupcake. Unlike the nicer, gourmet cupcakes at Disney World bakeries, the candy counter cupcakes have always, in my experience, been bland and sugary and disappointing. :( I decided to save myself for a
Boardwalk Bakery cupcake
later instead!
The prices at Goofy's Candy Kitchen sometimes baffle me. Certain items are quite reasonable - others, like the chocolates, seem ridiculous. $4.99 for just one peanut butter cup...I guess it does have Mickey's face on the top?
I would rather spend my $5 / snack credit on a deluxe and HUGE Mickey
rice krispy treat
!
...or even a TURKEY LEG rice krispy treat (c'mon, you gotta admit it - that's pretty fun)!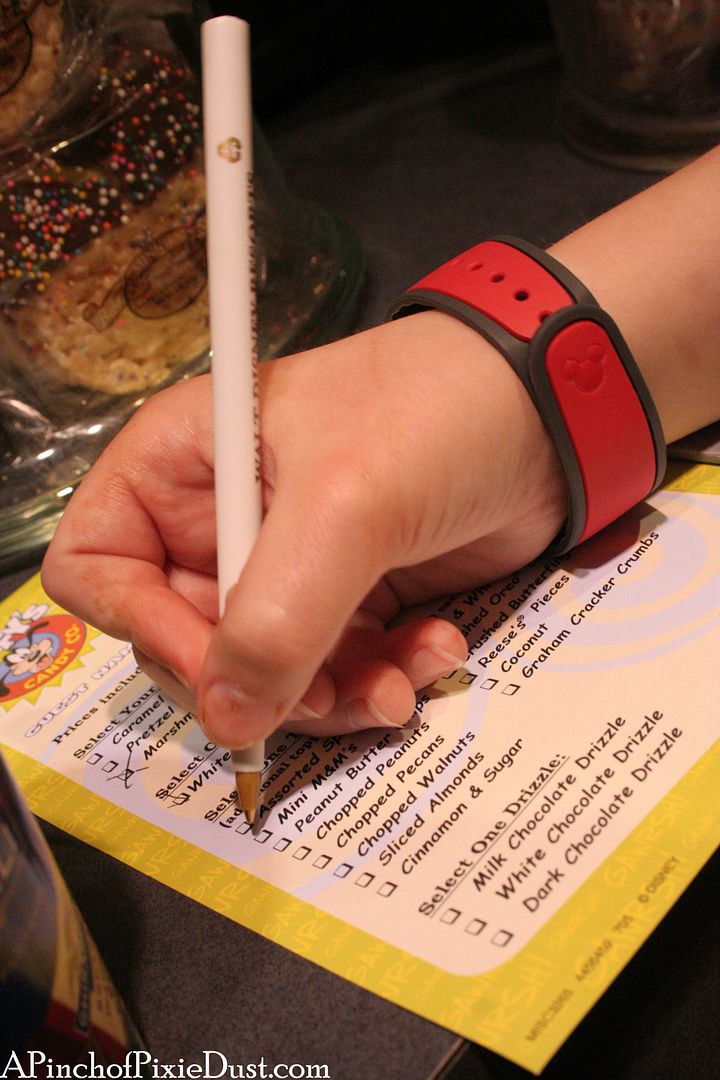 All those rice krispy treats went to our heads (they're even on the walls!), and we decided to customize one of our own. This is so much fun - you fill out a sheet selecting your toppings then watch the master candy artists create it...
That cast member had amazing drizzle technique...it's all in the wrist.
You can't even see the rice krispy treat buried in those oreo crumbs, but it's there! And I also spy a tray of chocolate-covered strawberries...yummm...
If you want an even more deluxe Disney rice krispy treat, you could always go with a Giant Crispy Cake for $49.99!
They had Minnie and Mickey to choose from...we resisted. ;)
What's your favorite sweet treat from Goofy's Candy Kitchen?