Last week's trivia post, as you may recall, featured a certain large and in charge blue lego creation...
As many of you guessed, that's the Genie from Aladdin. You can find him at the Lego Store at Downtown Disney in Disneyland in California.
There are Lego Stores all over the country, and their colorful brick walls look like art...but at the Downtown Disney Lego Stores at Disneyland and Walt Disney World, you'll find even crazier and more pixie dusted creations...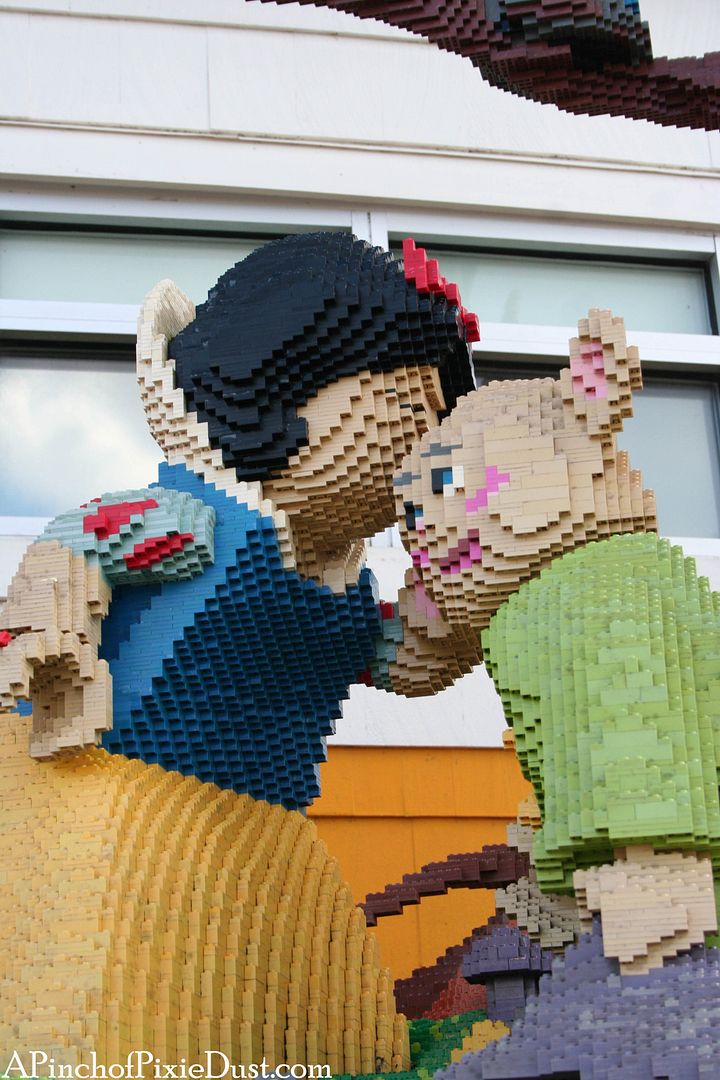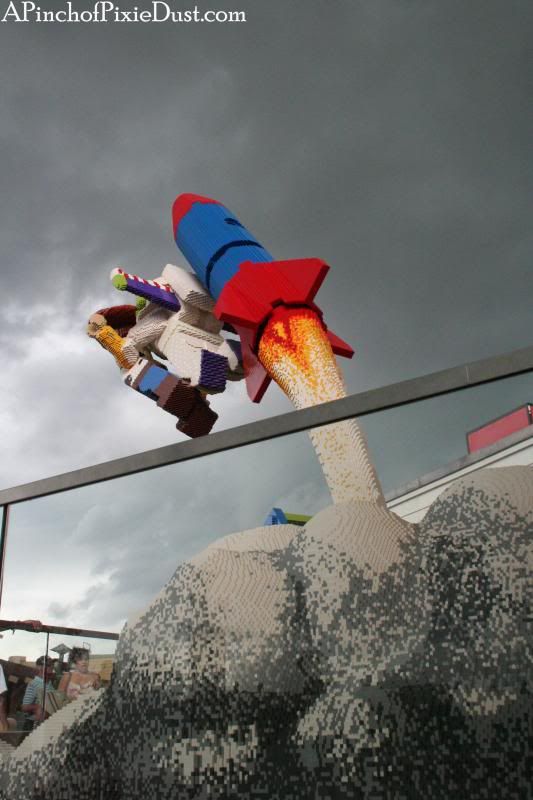 ...like Snow White with her dwarf friends or Buzz and Woody blasting off!
So much to notice!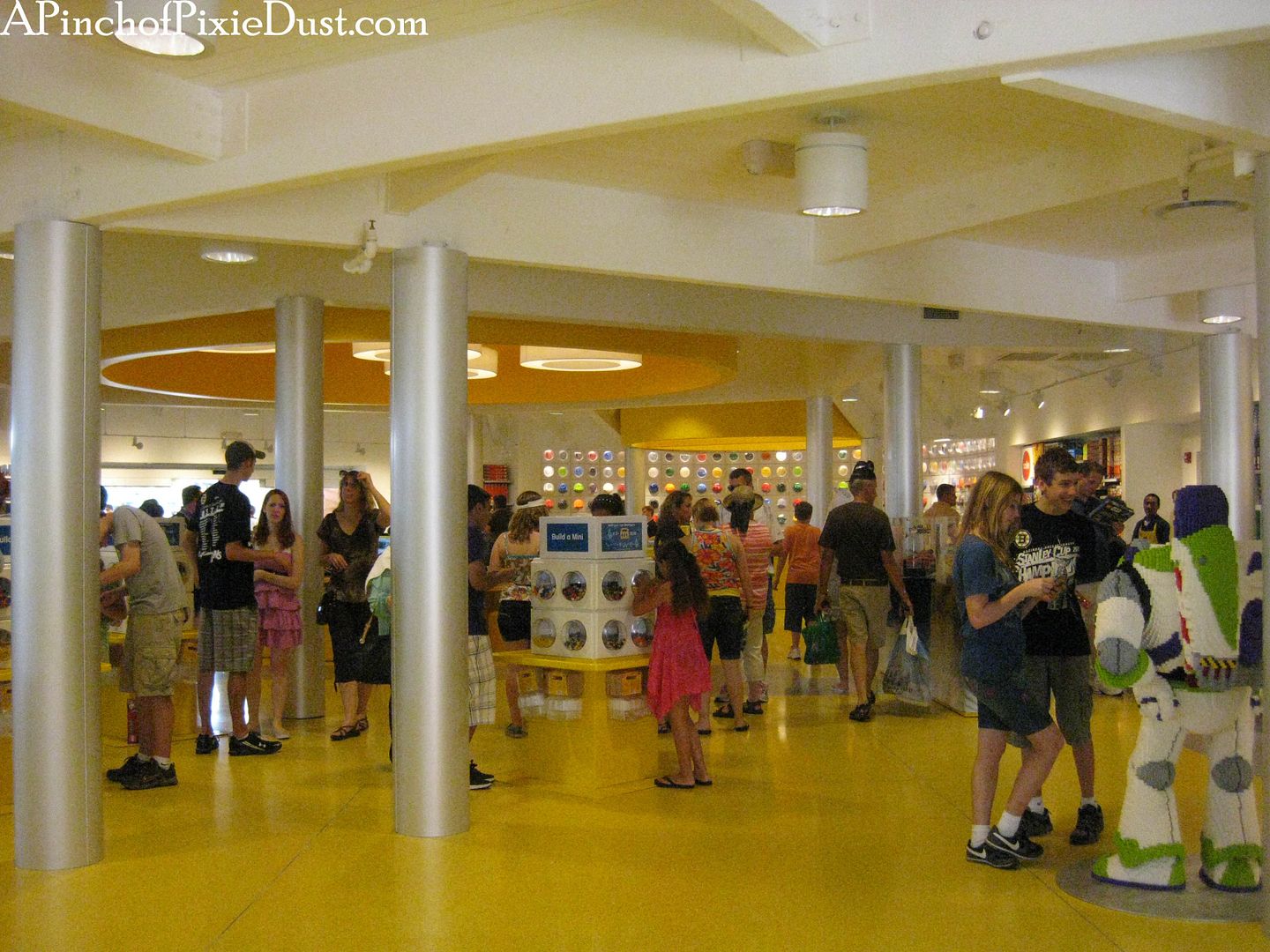 I have four brothers, and one of them is ten - so the Lego store is always a must-do on our Disney World list! But I enjoy stopping in too just to notice all the Disney details! The big figures are mostly outside, but inside there are smaller displays - along the walls are little round windows to look in and find some Lego scenes...
I like all these marching minifigs - there's a robber trying to escape and a skeleton chasing another lego guy!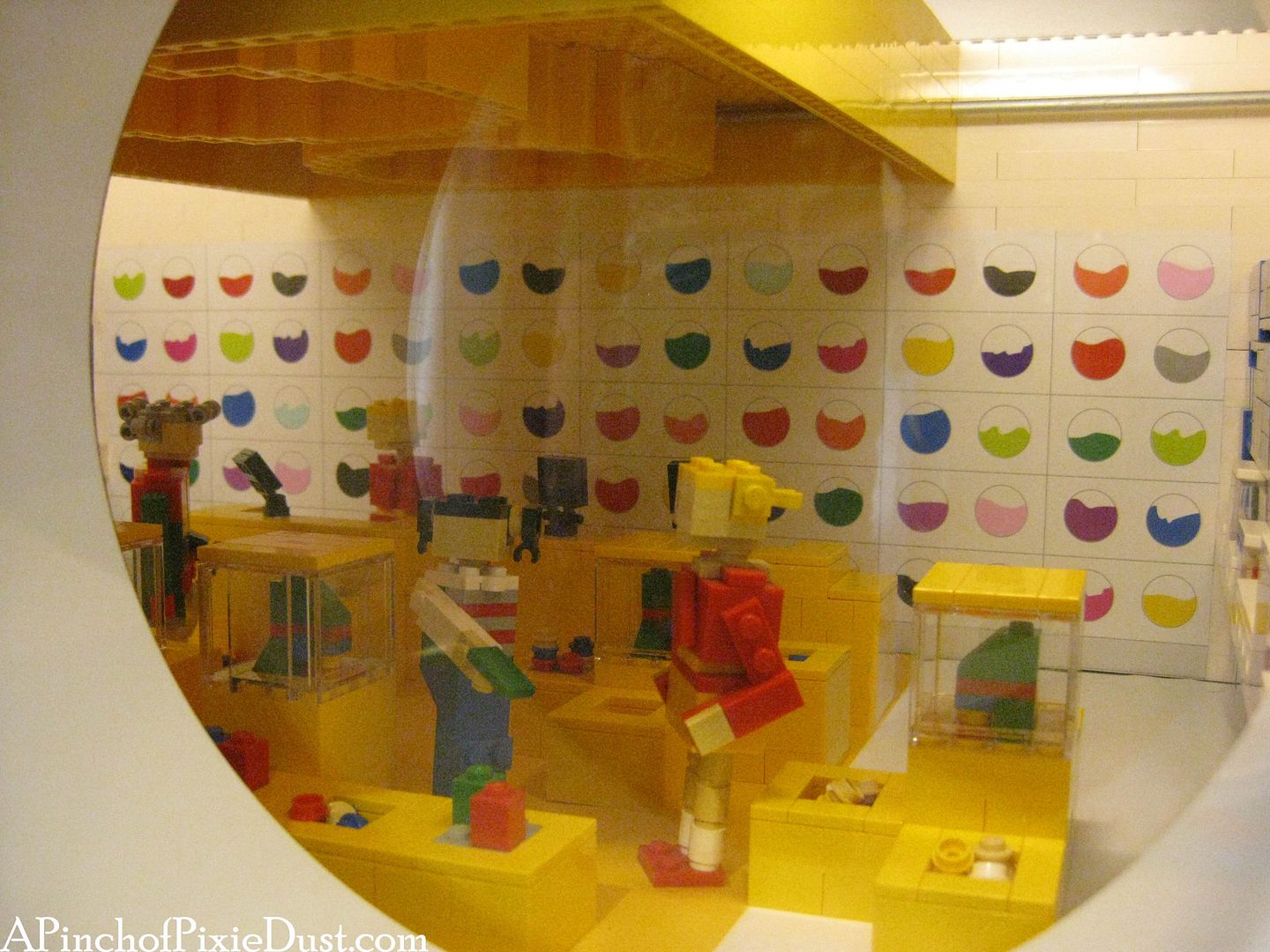 There's also a Lego store in miniature!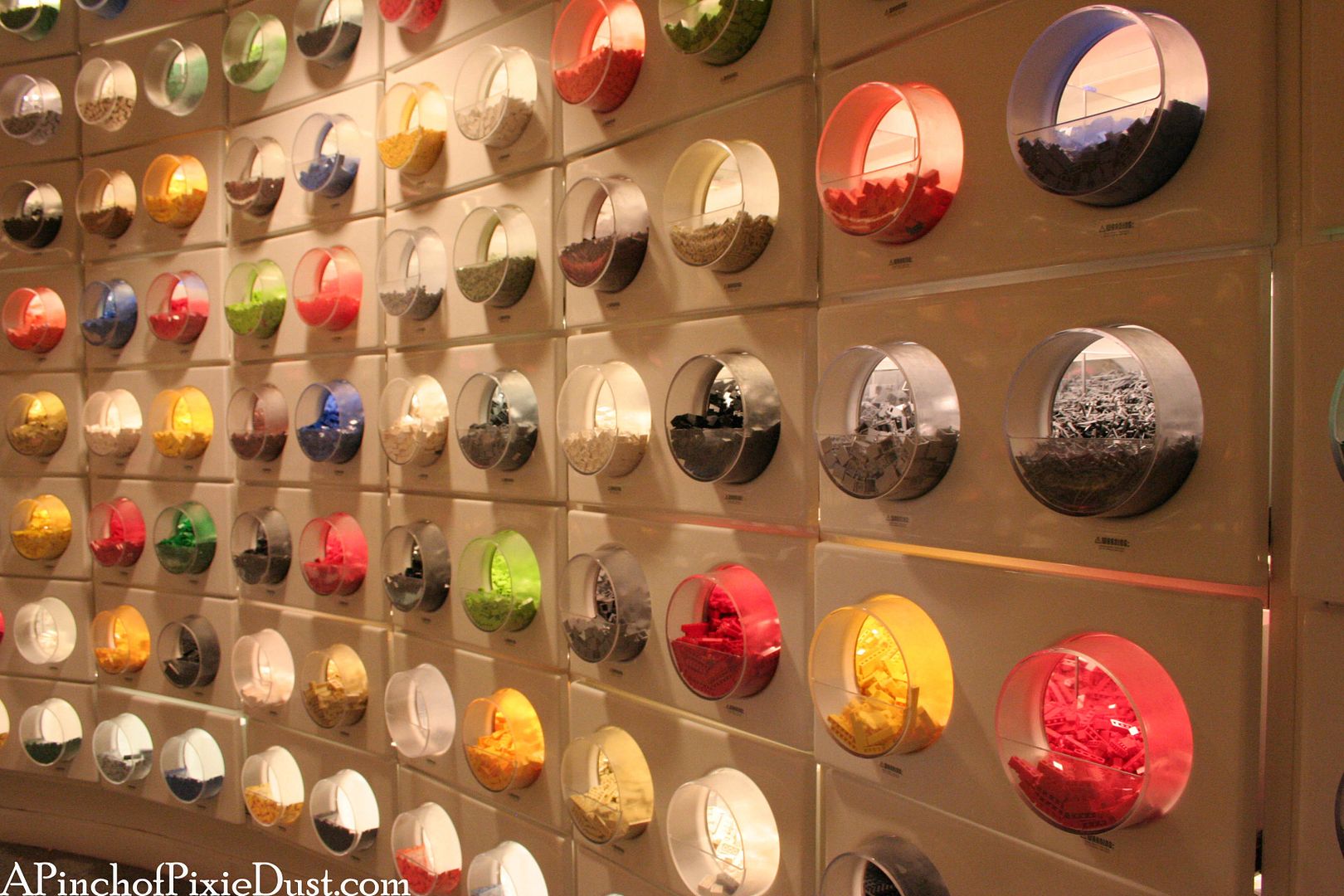 This wall is fun to shop and fun to photograph - I've even seen engagement pics taken here!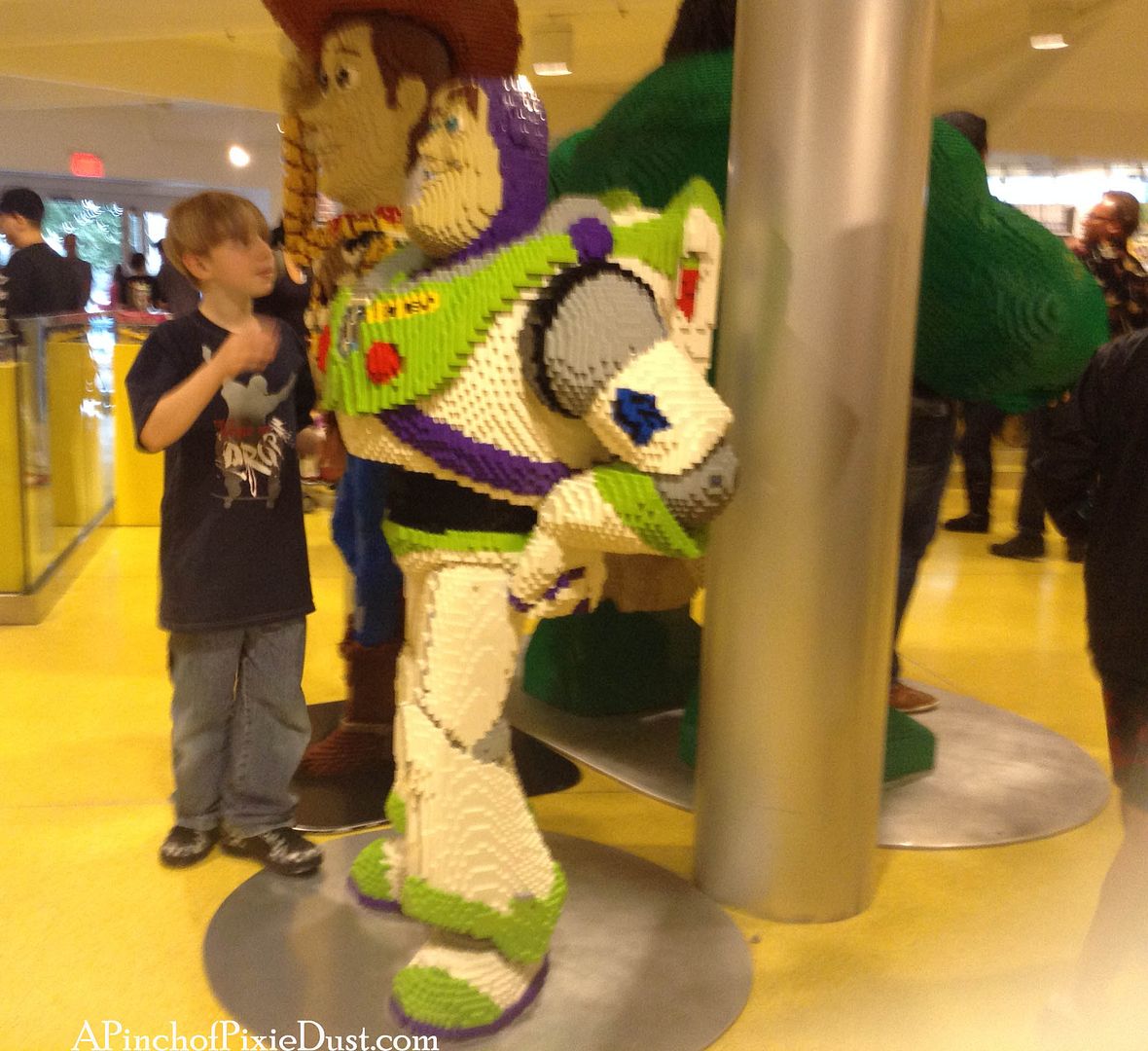 It can be hard to catch the bigger figures inside without a line to get a picture with them - at Walt Disney World, you'll find Woody and Buzz and the Incredible Hulk. I love the LEGO friends, so I had to say "HEY GIRL" to Olivia. ;)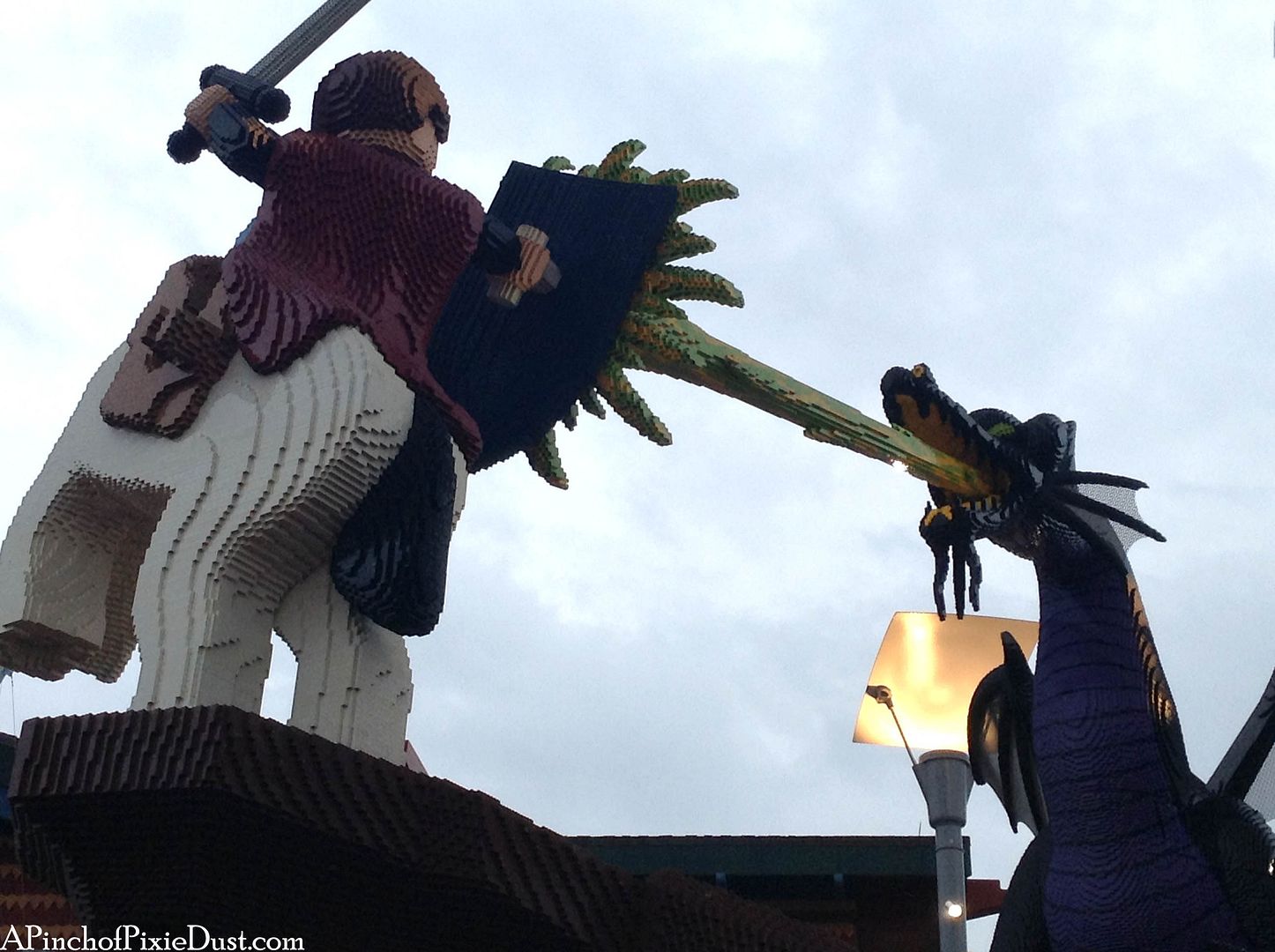 At Walt Disney World, my favorite Lego scene outside is the one with Prince Phillip and the dragon Maleficent...
Hang in there Phillip!
Nearby the dwafs are whistling while they work...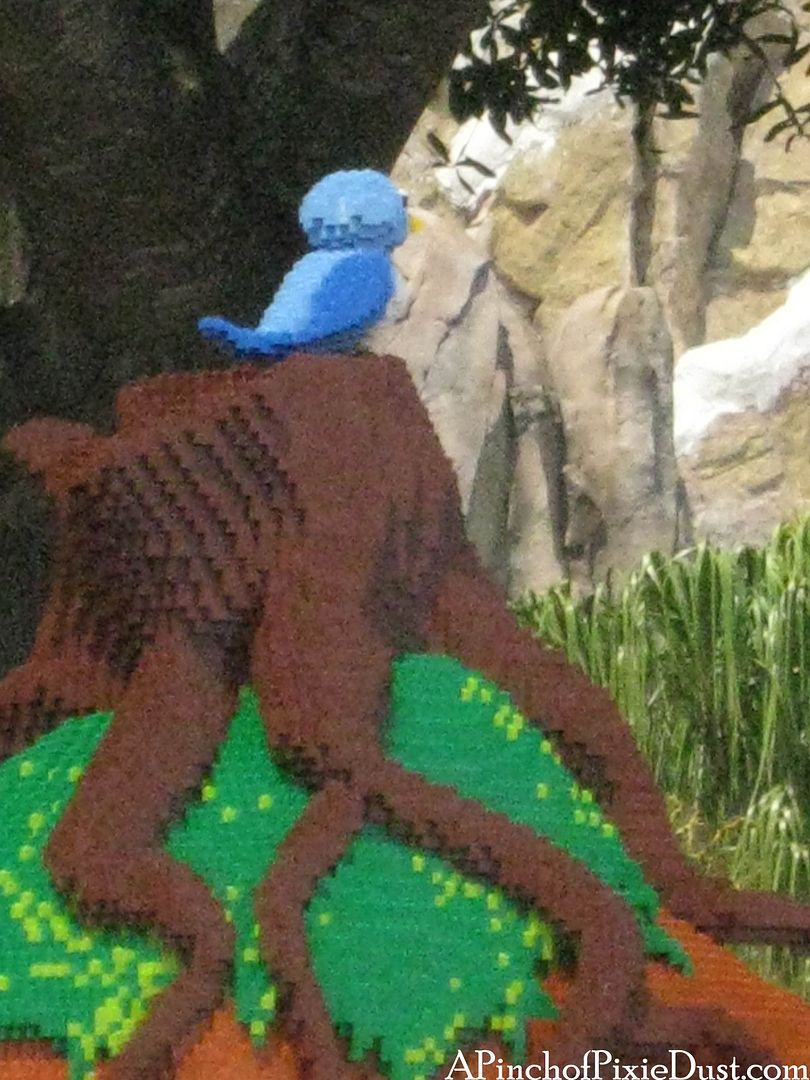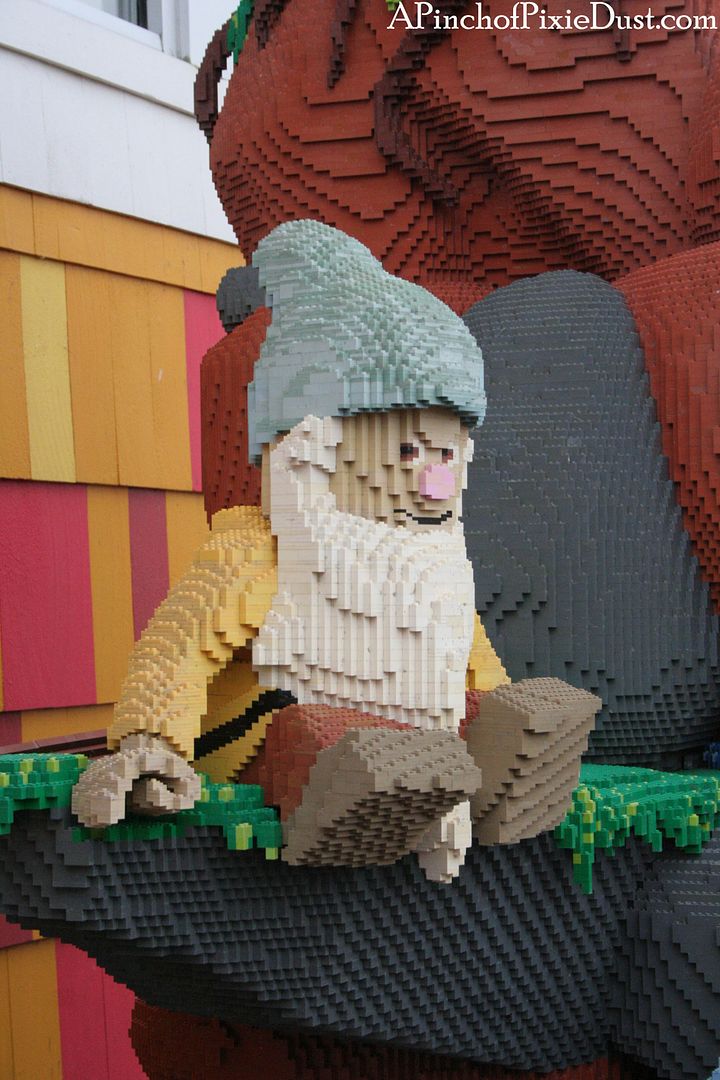 Snow White, Dopey, and some forest friends are just down the way from the mines. I think Sneezy looks distinctly Sneaky here, don't you think?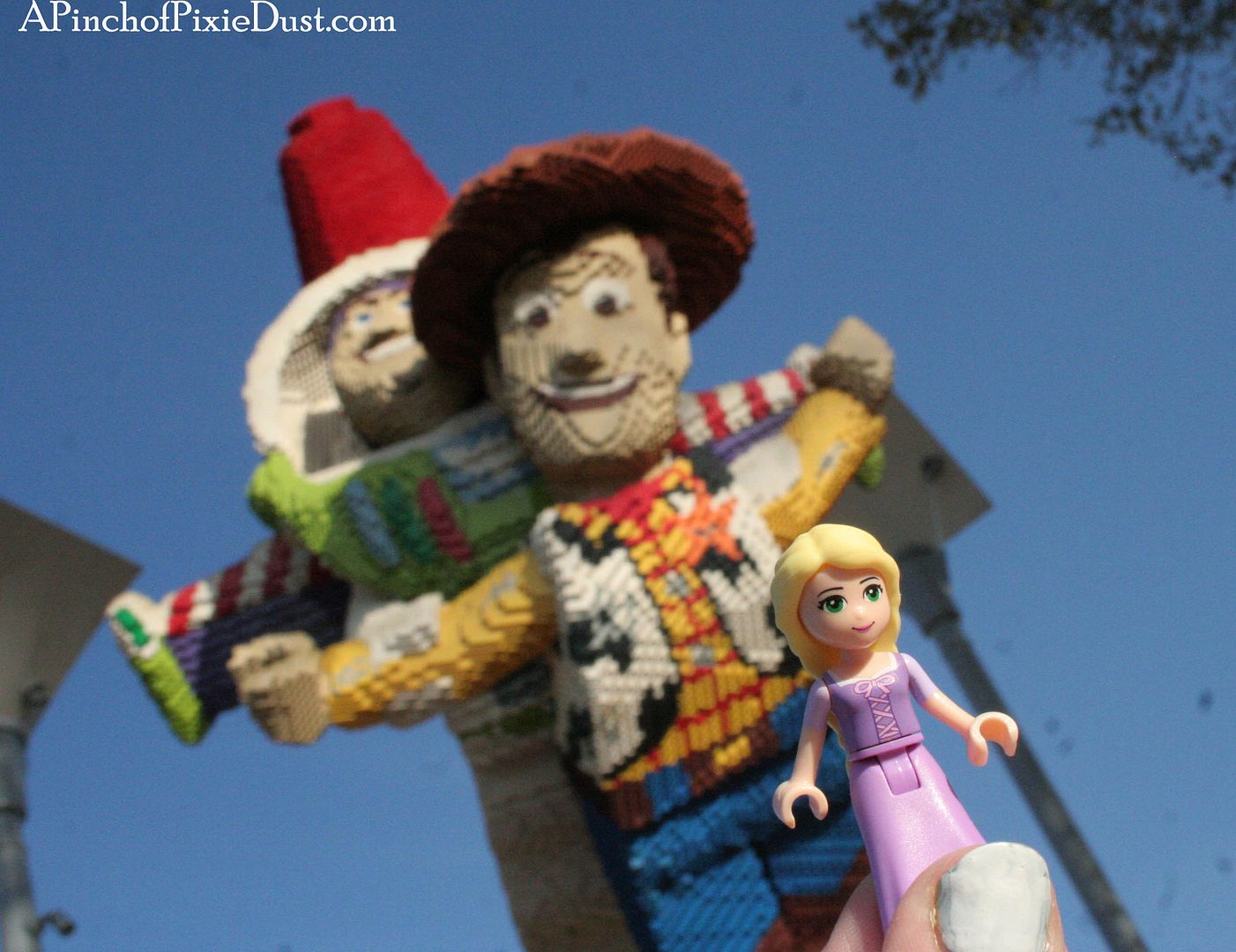 I love Buzz and Woody blasting off to infinity and beyond...my Lego Rapunzel photobombed this pic. Sorry about that. ;)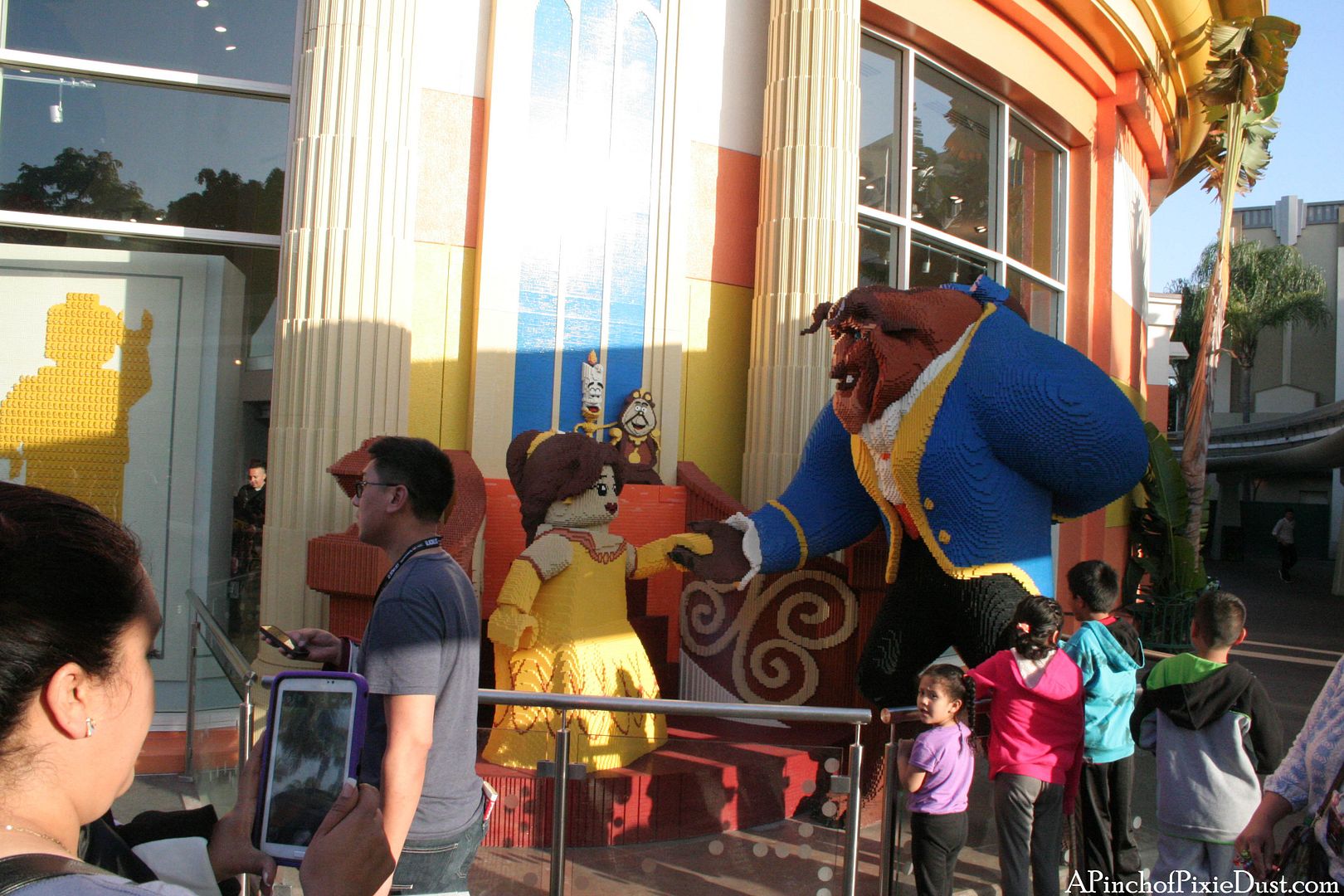 Disneyland's Lego Store has many of the same scenes as the Disney World version - and a few new ones, like this Beauty and the Beast display outside!
It even has Lumiere and Cogsworth in the background!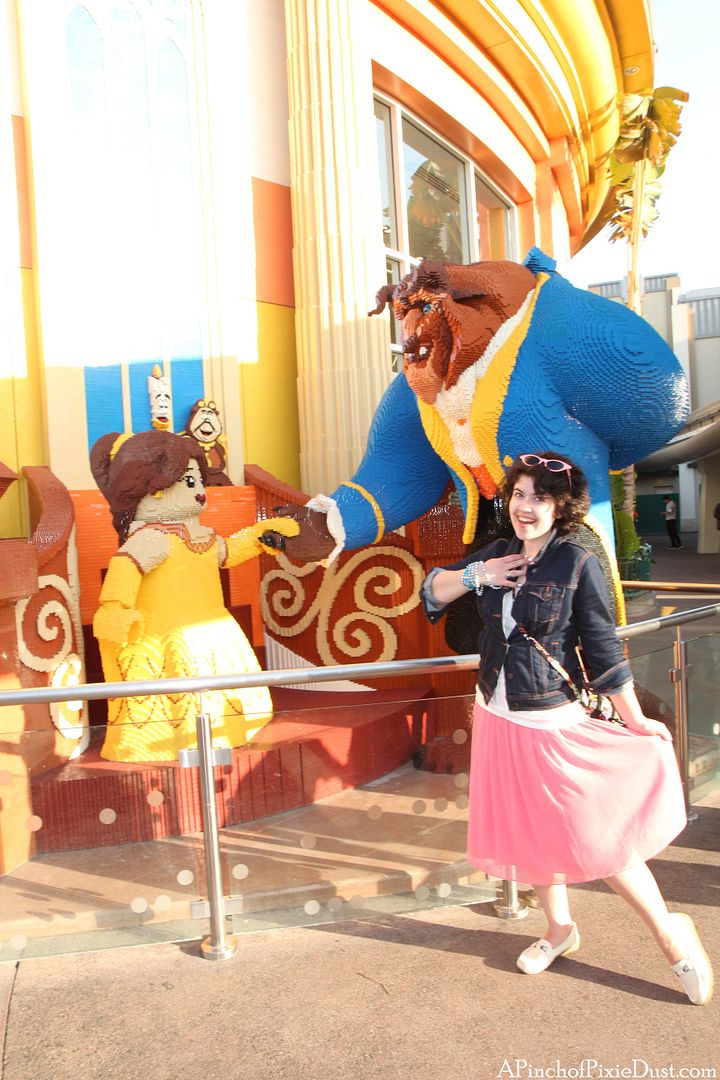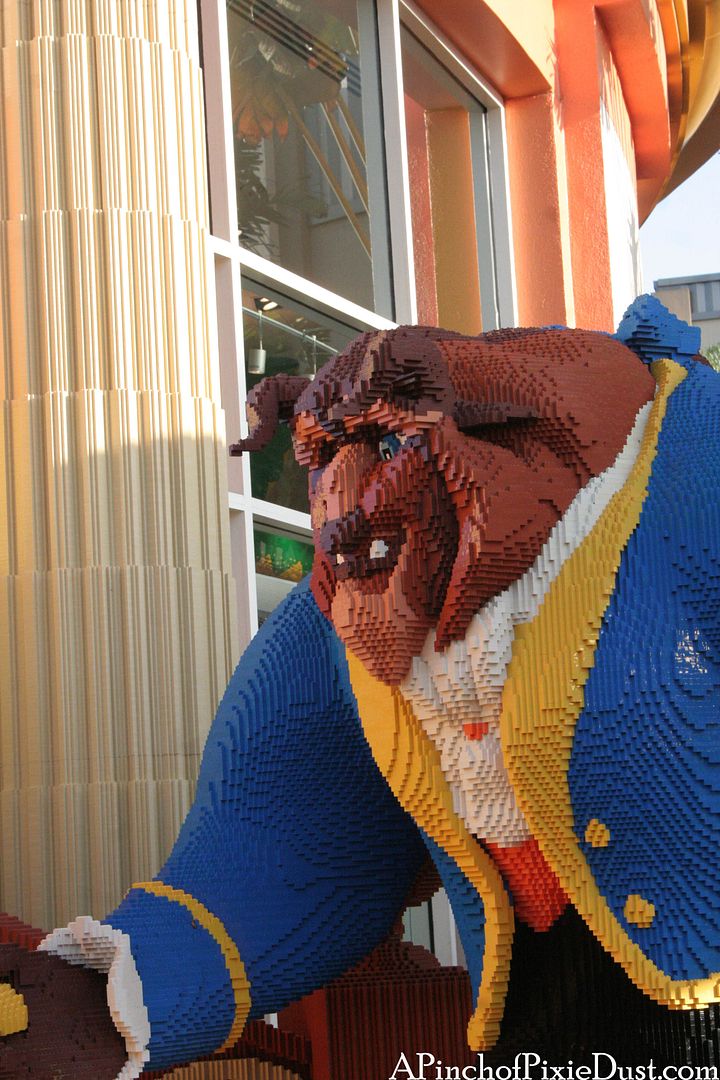 I was glad to see the princesses well-represented in California...Belle was outside, and Jasmine was inside: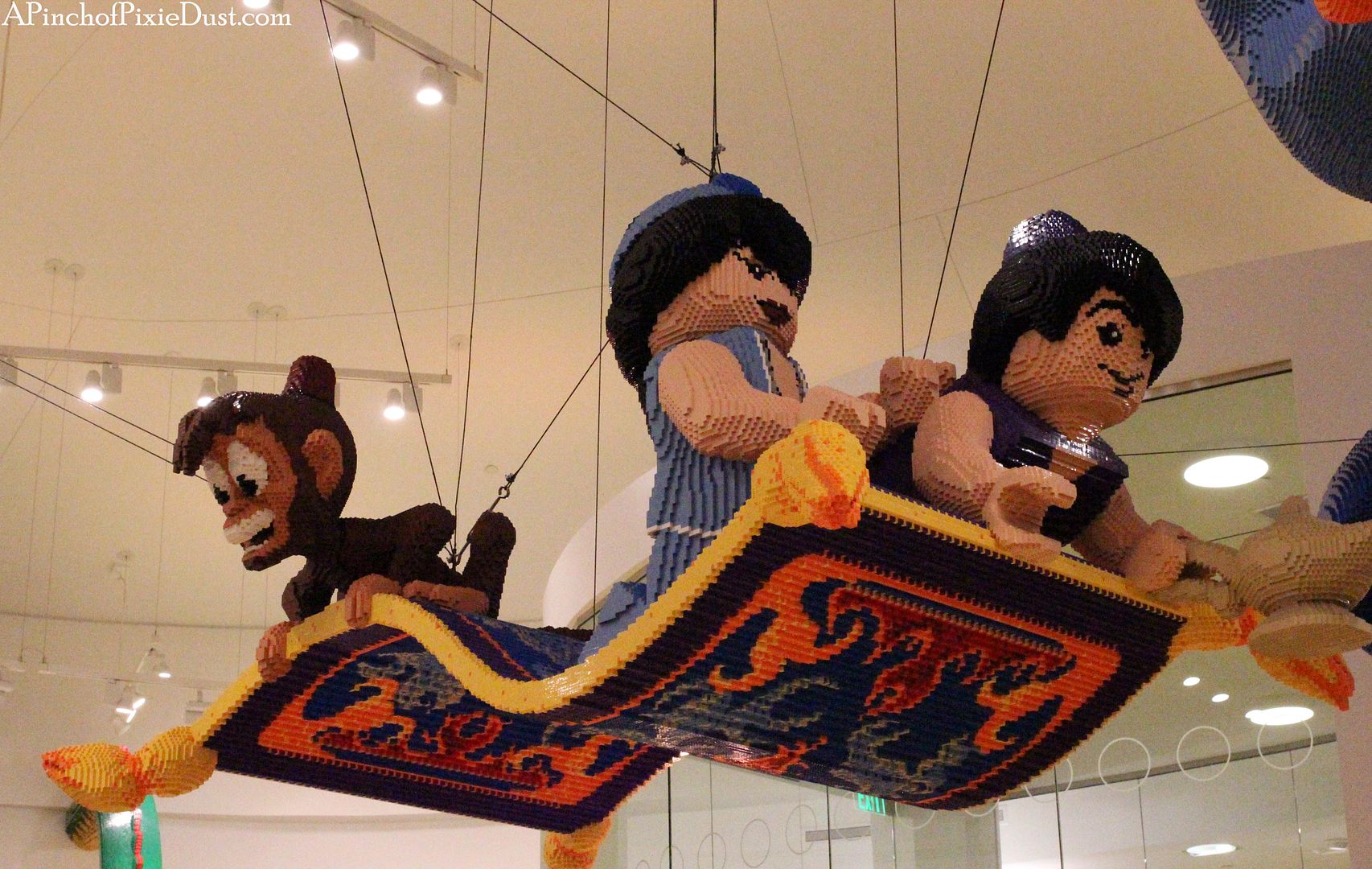 There's a magic carpet flying over your head inside the store - and a magic lamp too...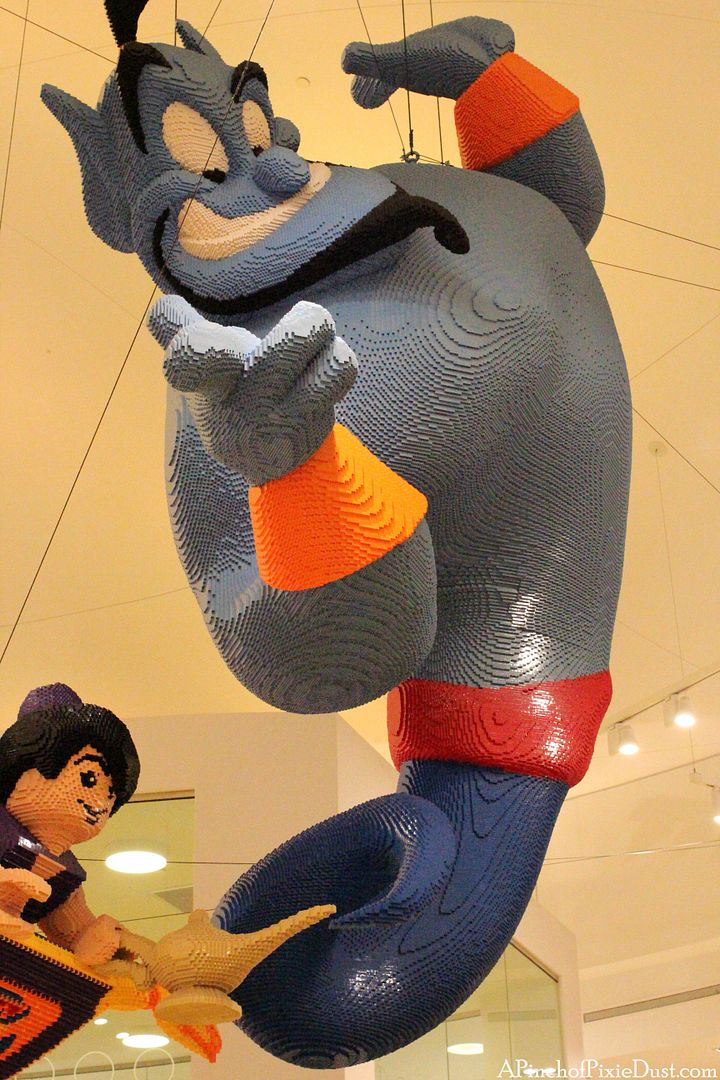 ...with the genie coming out!
Gotta love Aladdin and the gang - I wonder if they'll be bringing this piece to the Disney World store anytime soon?
At Disney World the sea serpent Brickley can be found out in the water; at Disneyland he's wrapped around the brick wall!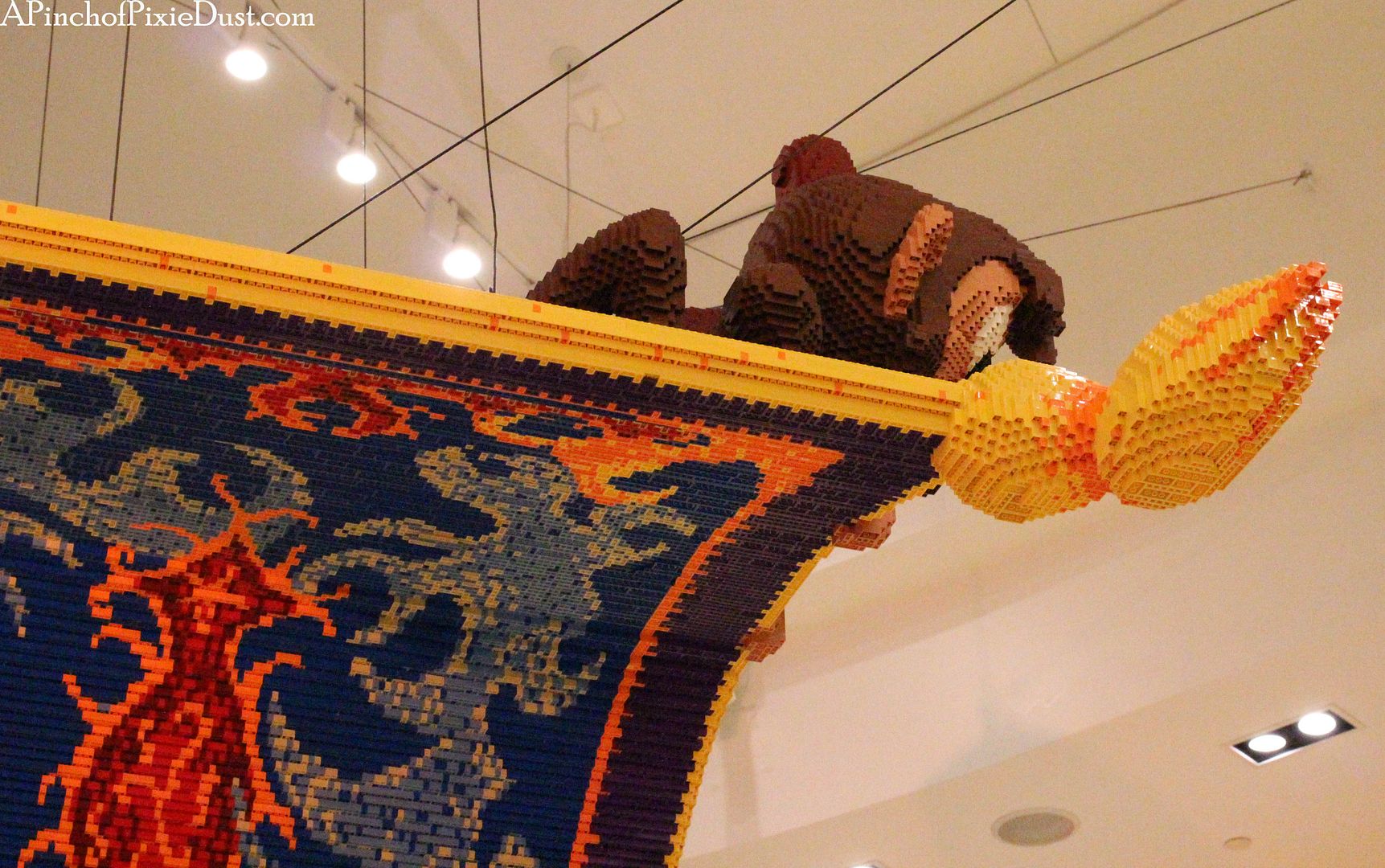 Keep an eye on that Abu - I have a feeling he's looking for apples to steal!
Will you be paying a Disney Lego Store a visit sometime soon?