Sometimes, when I walk down Main Street, I feel distinctly underderssed.
Sure, I blend in nicely with the other guests. But what I would like to look like is a real citizen of Main Street...more like this...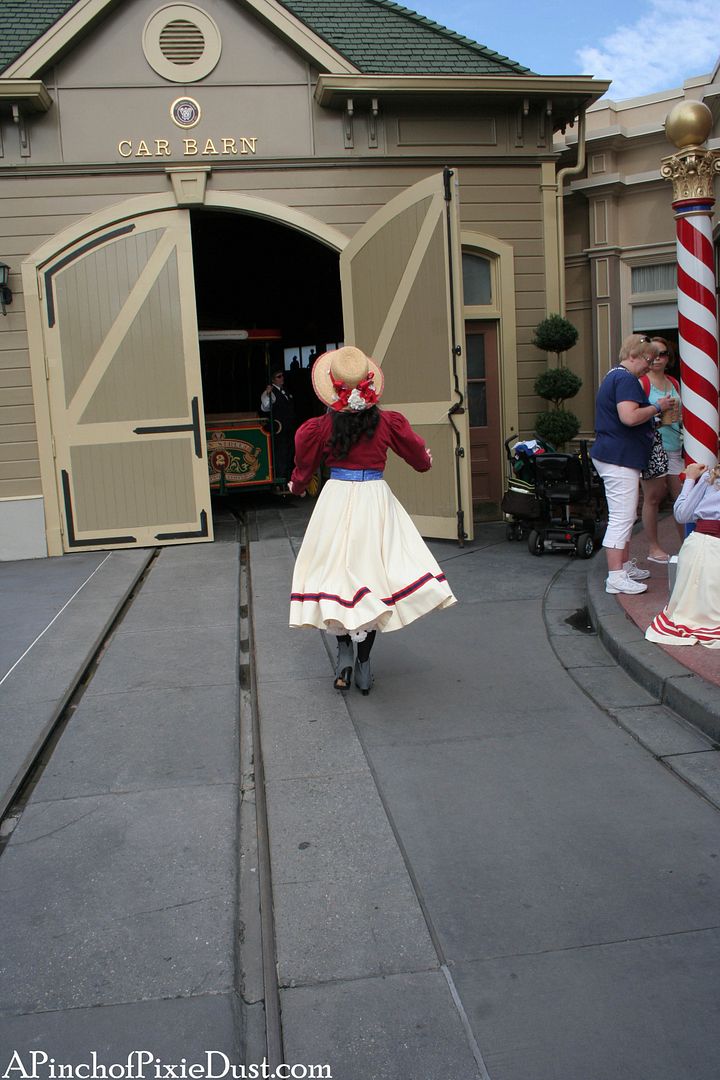 I want a pretty straw hat, boots and grey spats, a swirly skirt, and a frilly petticoat...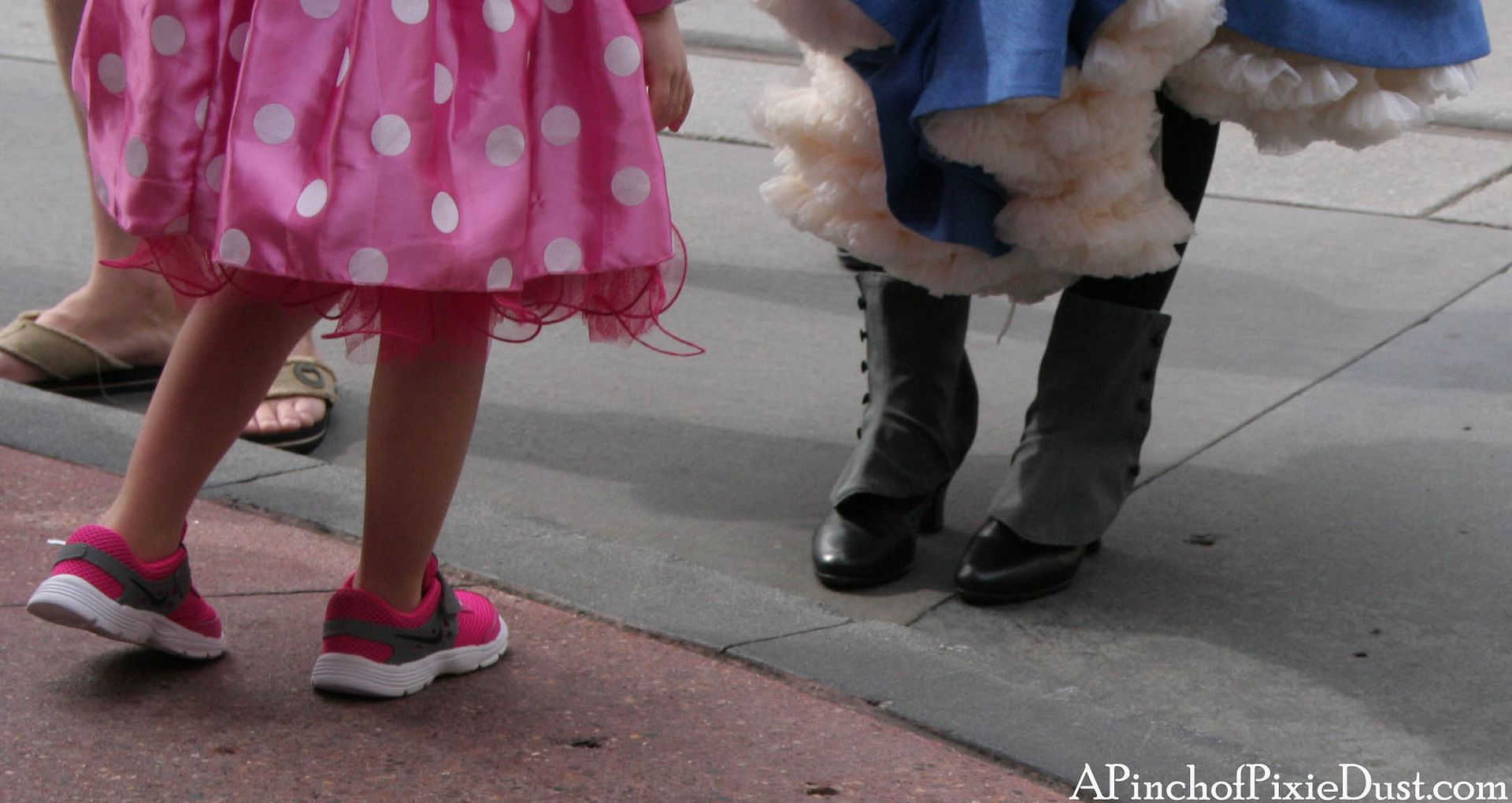 I mean REALLY SUPER FRILLY (that little girl with the pink Minnie Mouse petticoat obviously knows what's up too).
There are many fashions at Walt Disney World that I love - cast member costumes, character costumes, performer costumes...but none give me as much Disney style envy as those Welcome Show outfits...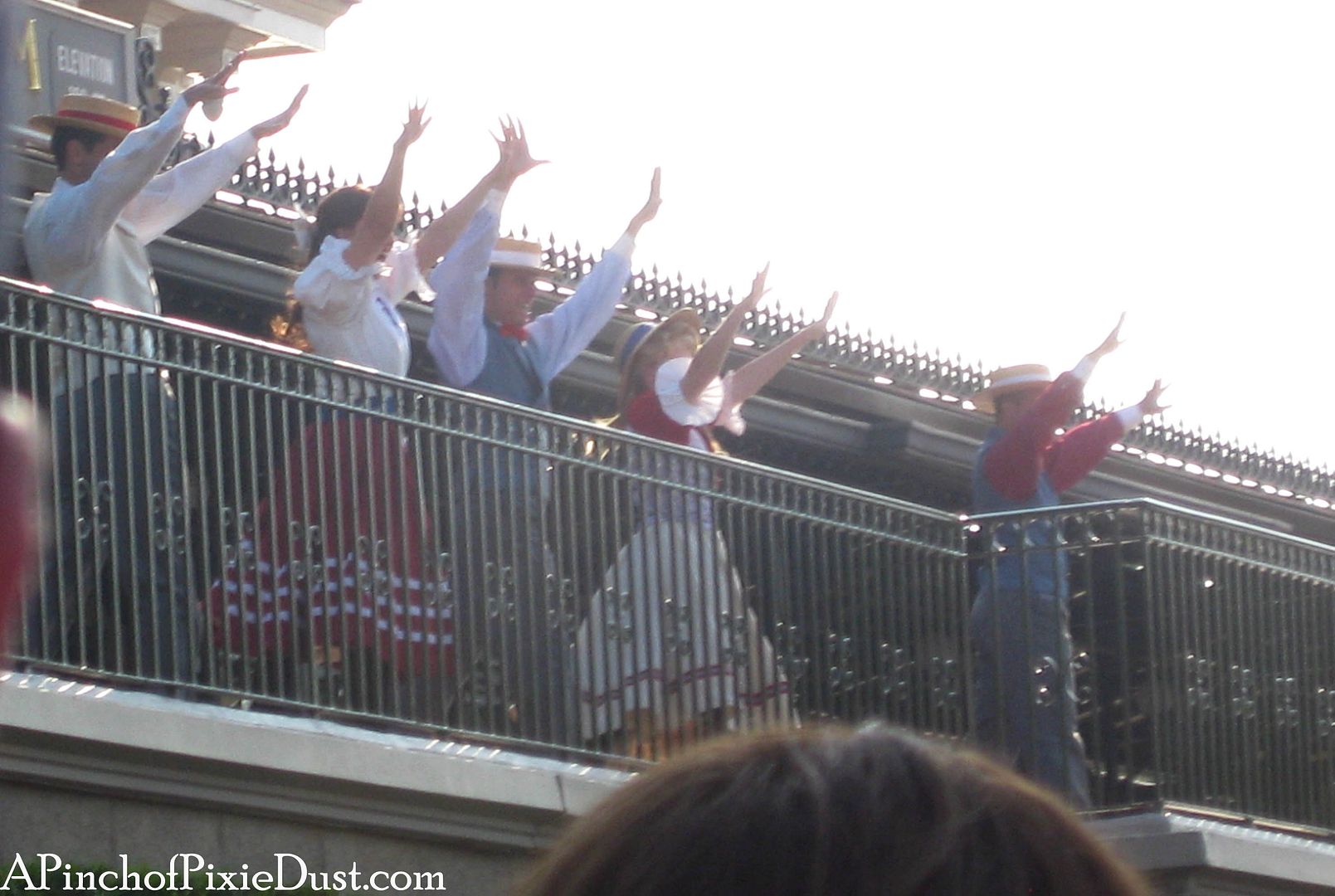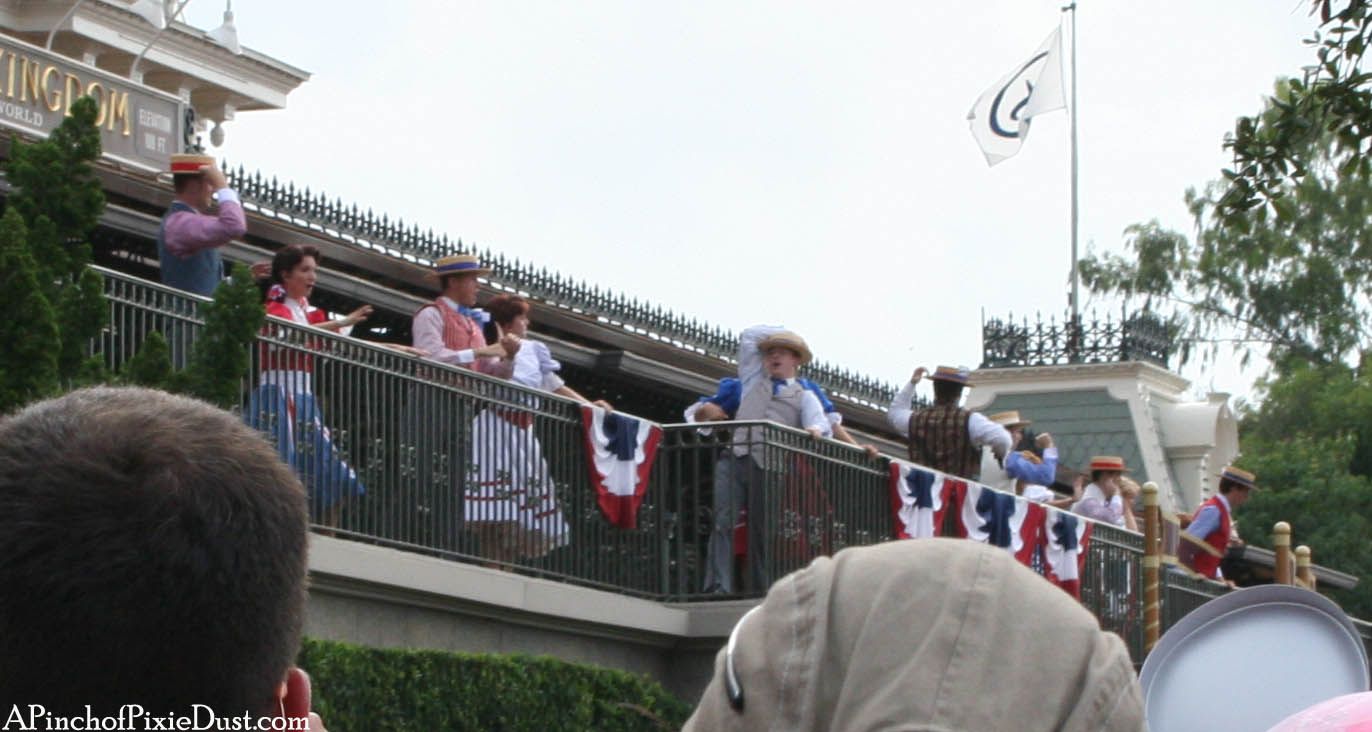 Now "Casey Junior's coming down the track" is going to be stuck in my head all day...sorry about that guys. But seriously, how cheerful and spruce and dapper and patriotic are those ensembles? They even change out for the different holidays...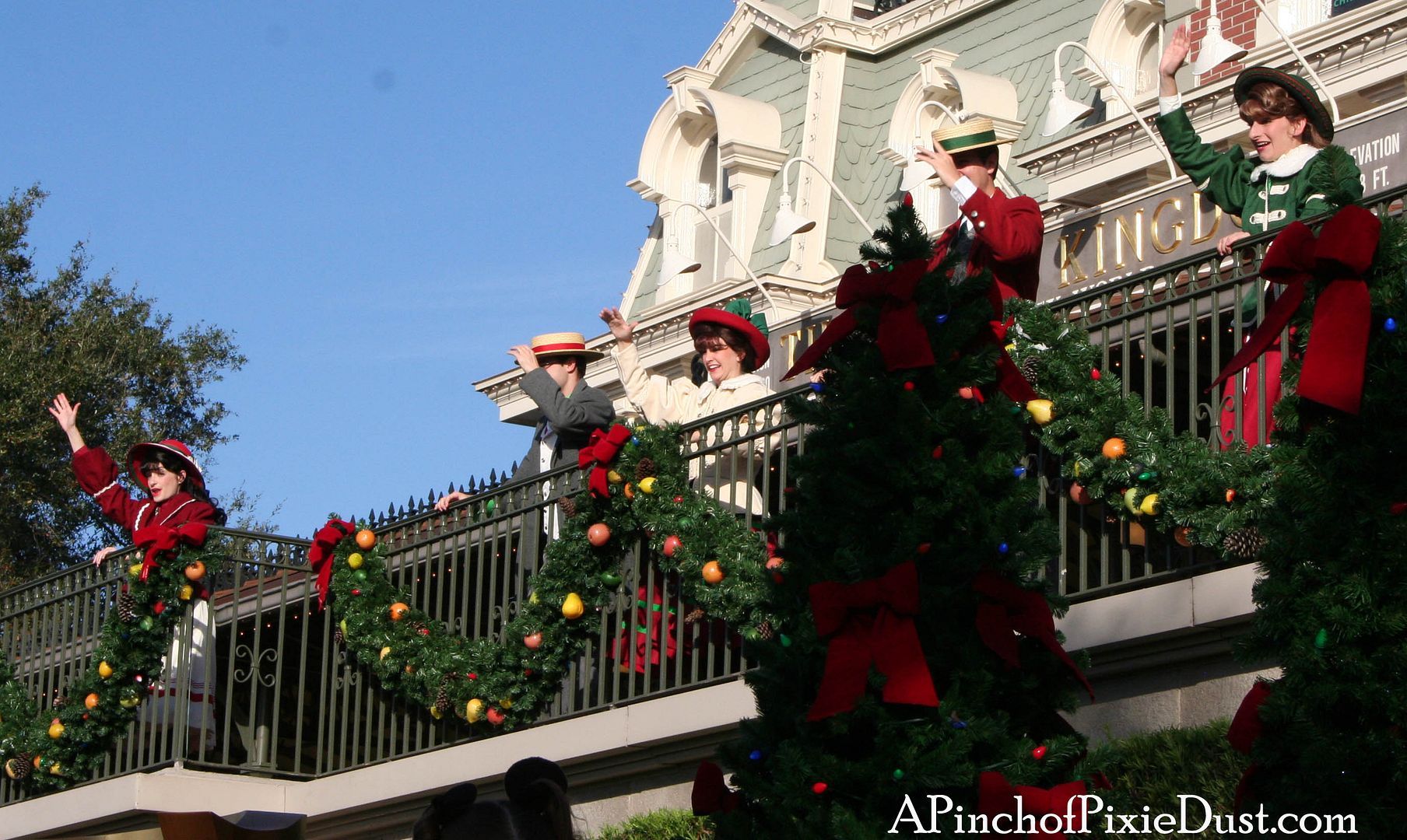 The Holiday versions are straight out of a Christmas card and simply gorgeous!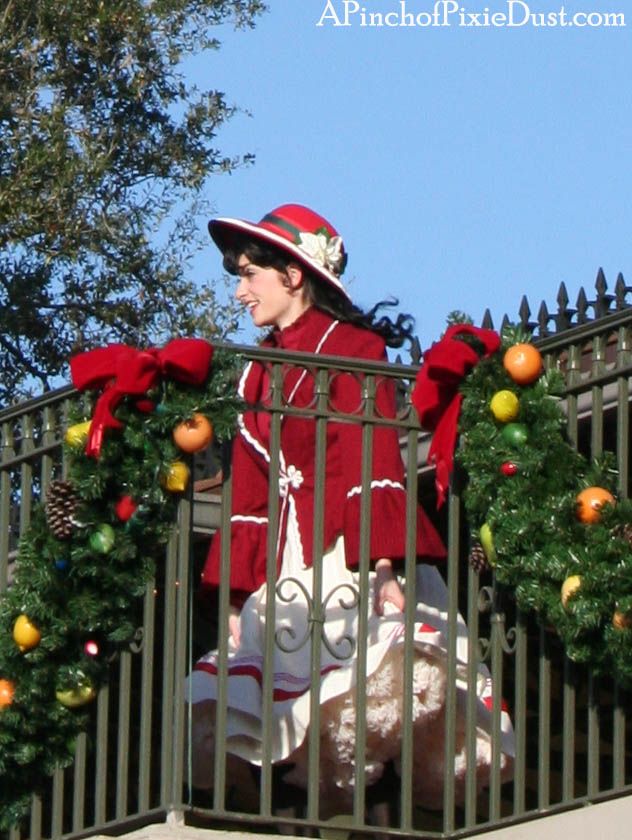 I want this entire outfit so badly I can't even really talk about it.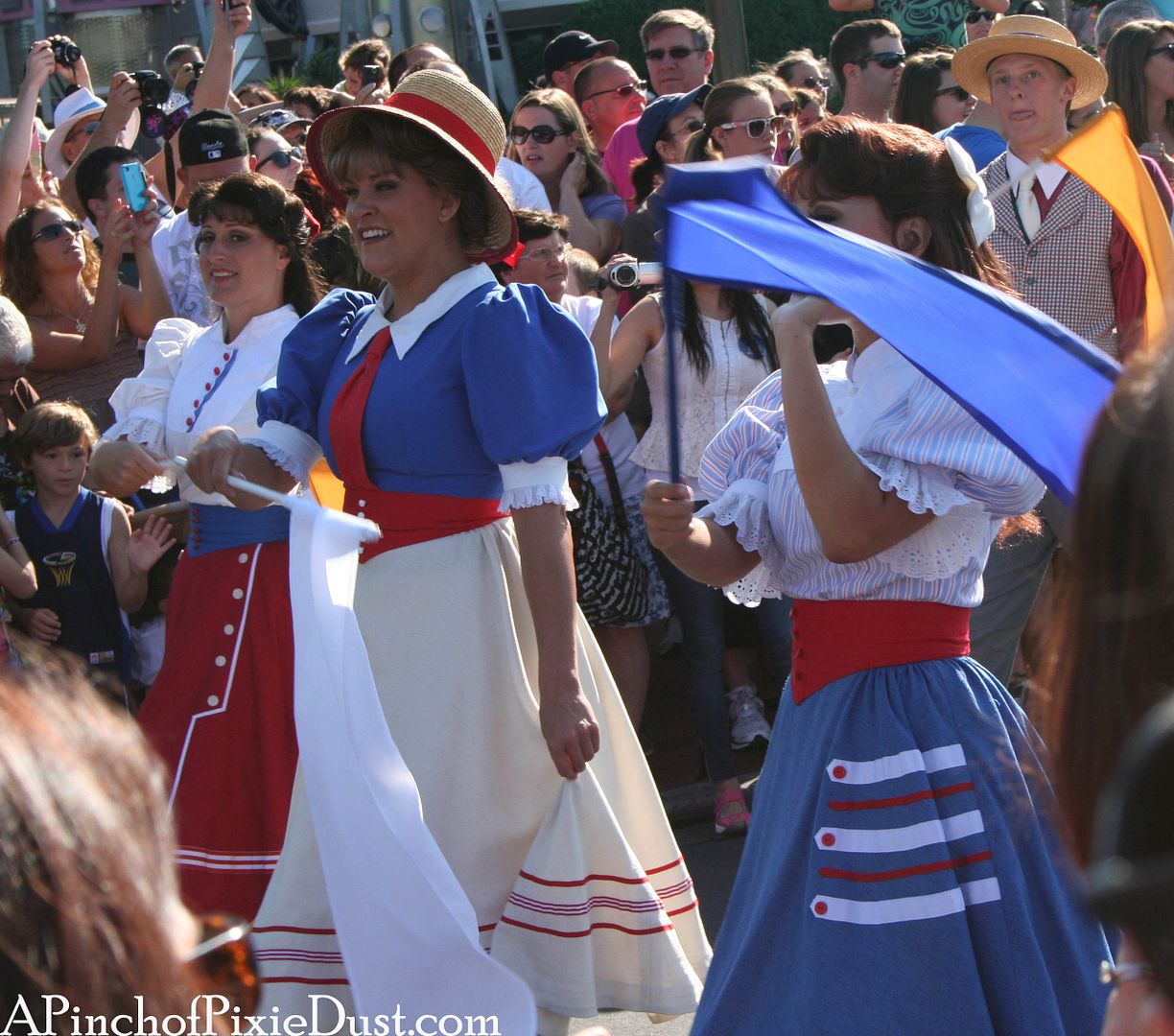 It's fun when you get to see these outfits close-up and not just during the Welcome Show when you're really more focused on making a mad dash for Space Mountain or the
Anna and Elsa line
. Above is a shot of the Main Street girls marching proudly back in the
Magic Kingdom 40th Anniversary Parade
.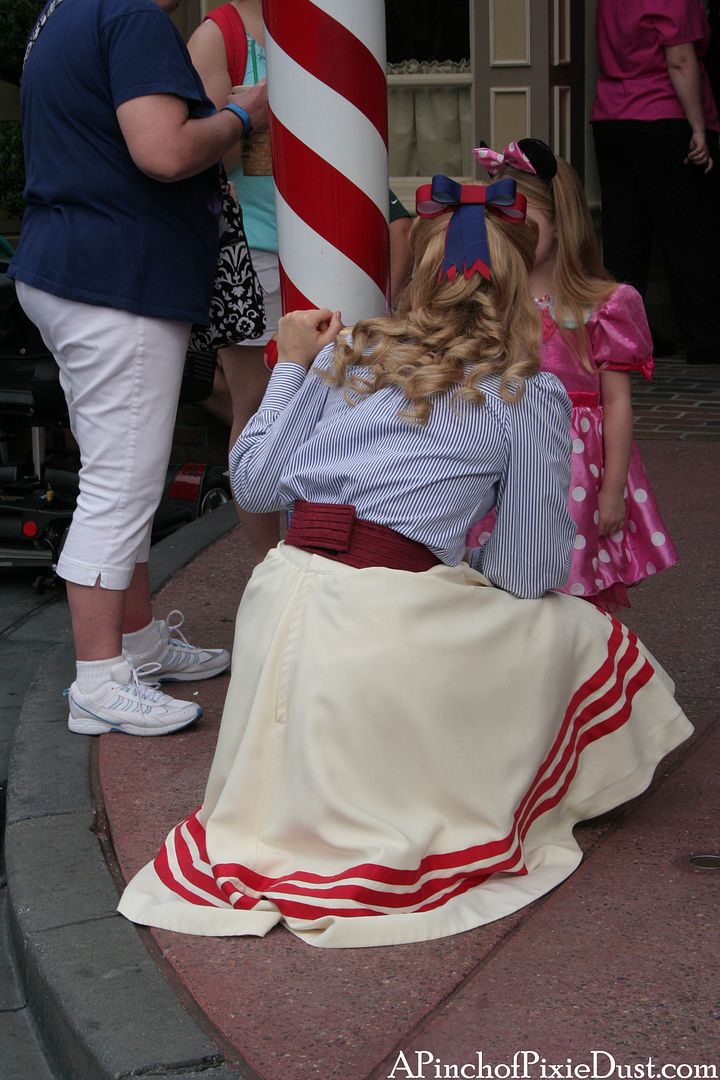 Once I saw them pausing to talk to some guests outside the Main Street Barber Shop before heading backstage. Look at that bow...and that skirt...and that blouse and that belt! Possibly the best part of the look, though...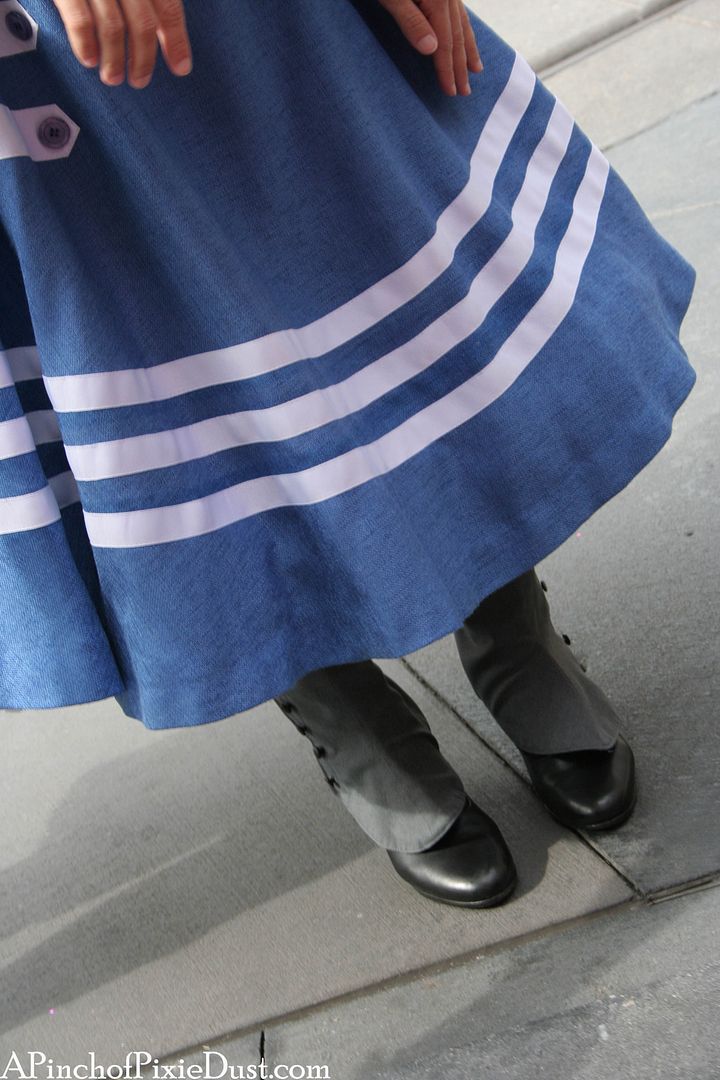 THE GREY SPATS. Why did spats ever go out of fashion?? I mean really, it's like adding automatic elegance and excitement to your shoes.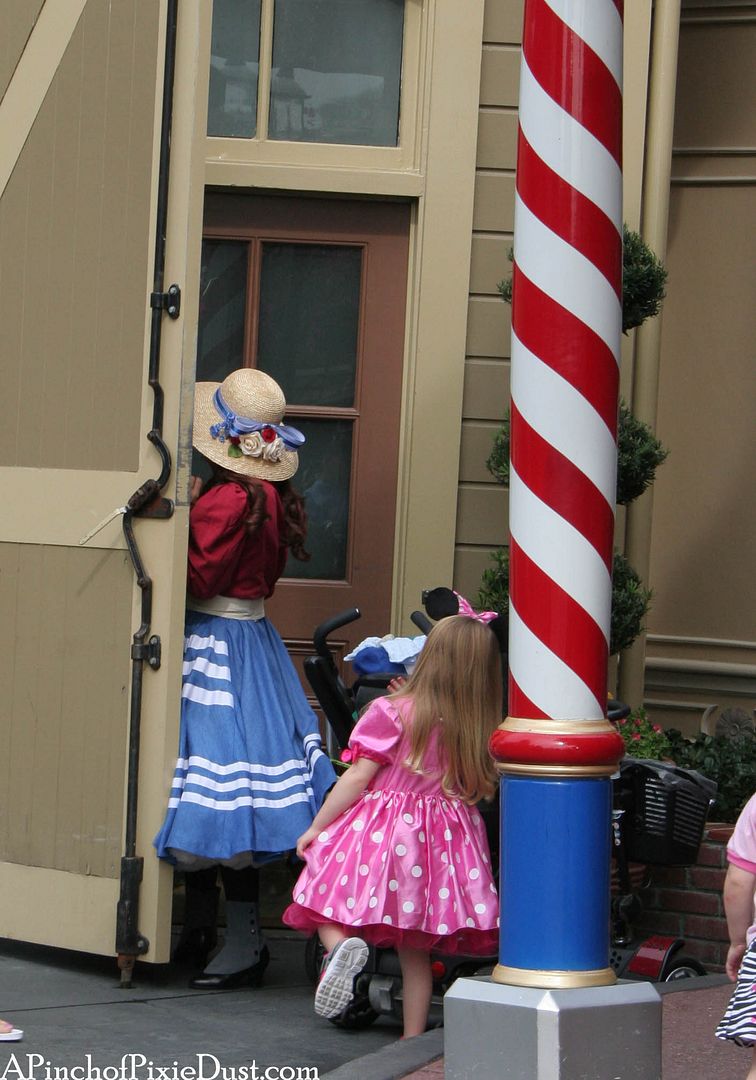 That young Minnie Mouse is clearly a budding Disney Snob fashionista who appreciates the finer points of Main Street style.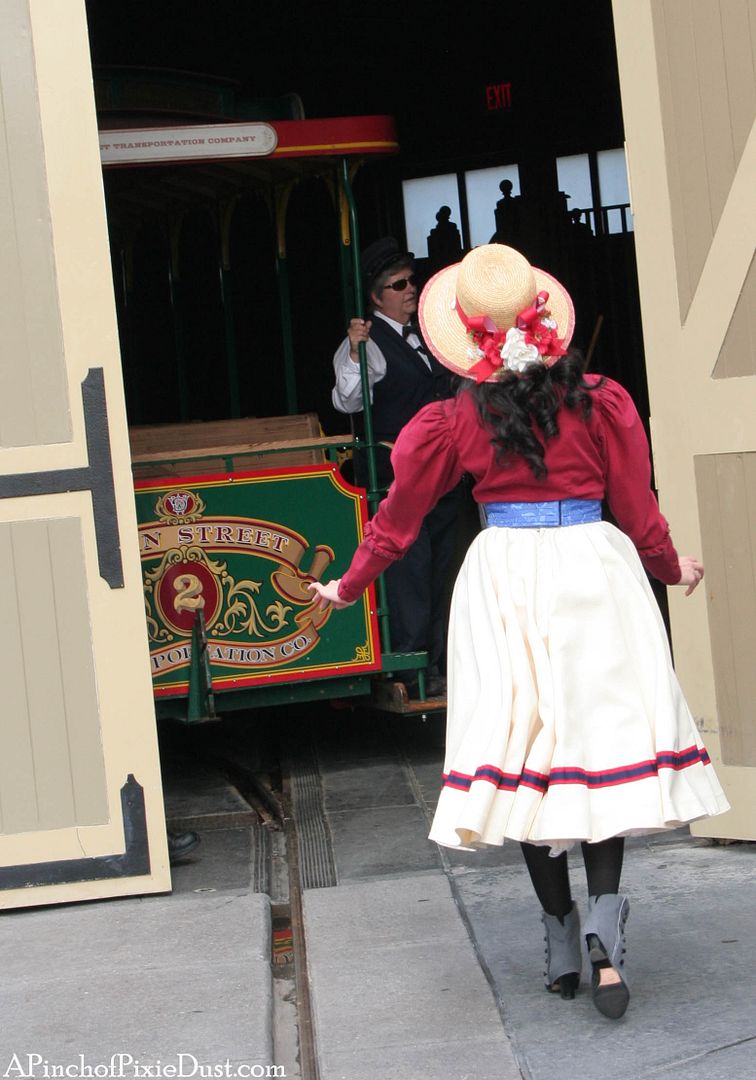 I think these guys had just finished up with a trolley show. The costumes for that are very similar / identical to the Welcome Show costumes...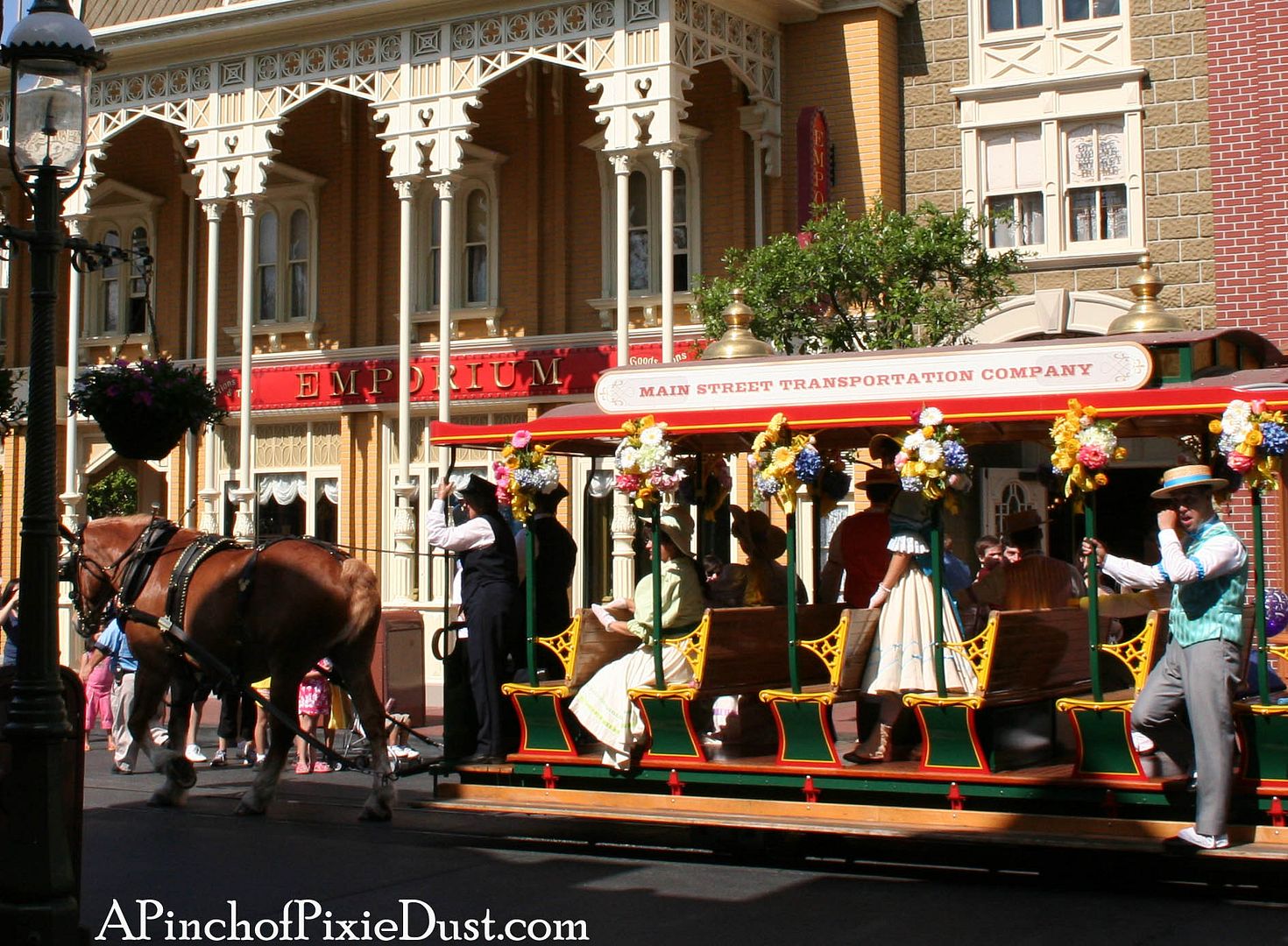 The Trolley Show is so marvelous - and I love how they've been changing it up with the seasons recently!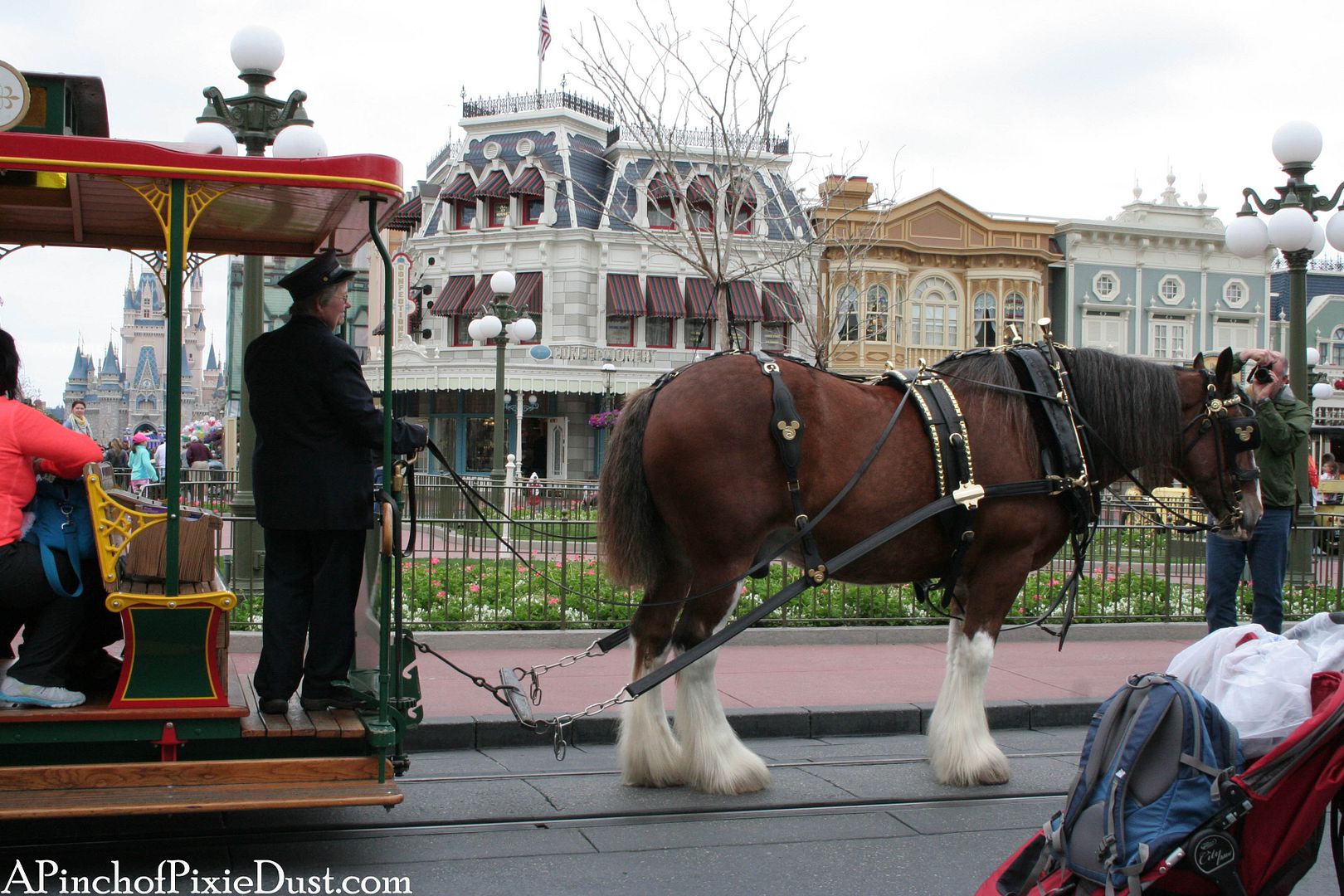 Really, I feel silly riding the trolley without flouncy petticoats and a perky straw hat...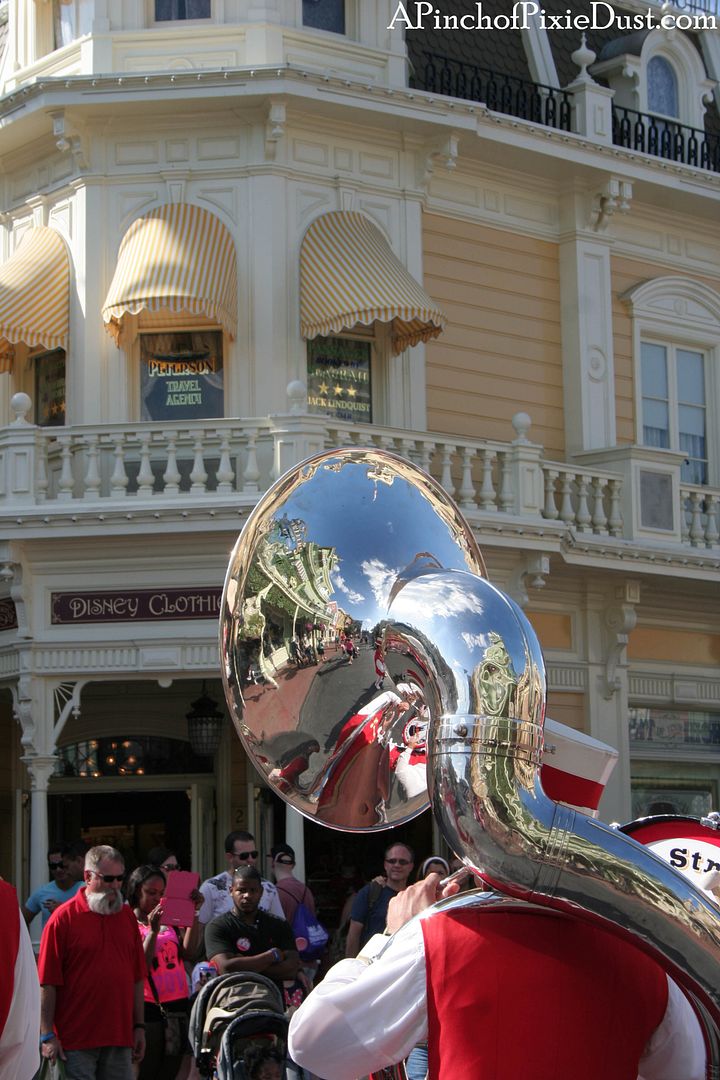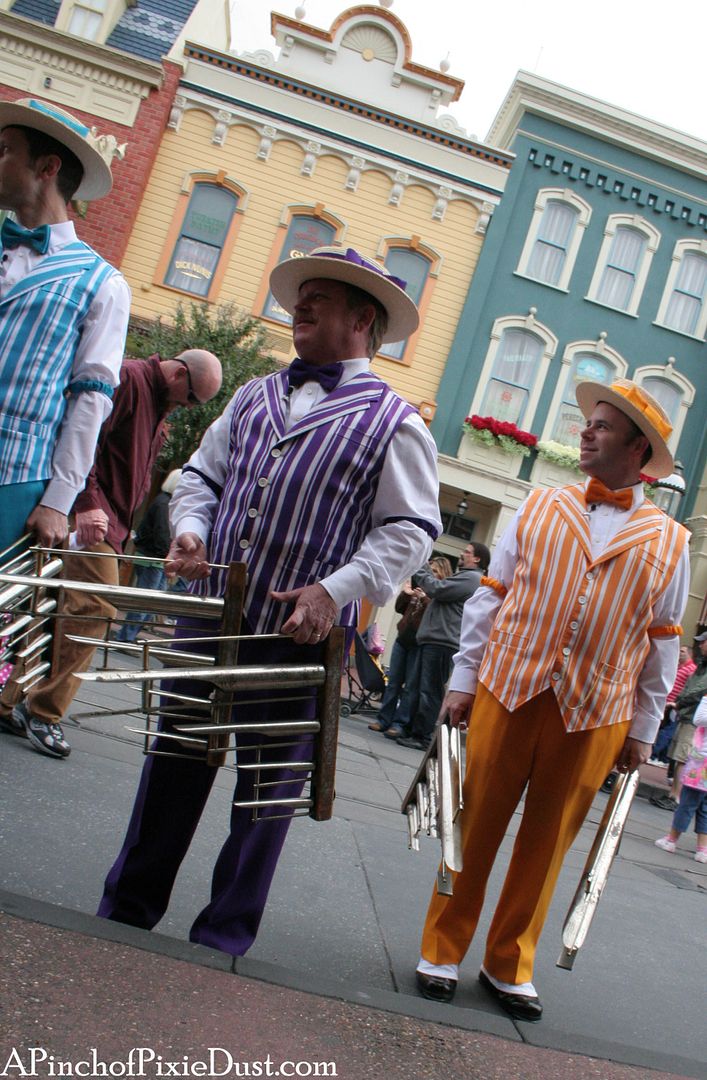 Don't worry gents, I've got some dapper Main Street style for you too...from the always-trim
Main Street Philharmonic
and
of course
the one and only Dapper Dans. Someday I would like to make my four brothers dress as the Dapper Dans for a Mickey's Not-So Scary
Halloween Party
, and then I can go as a Welcome Show girl or a
Dapper Debbie
.
We once ran into this colorful crooning quartet in the Barber Shop and got a private concert - amazing!
Also snapped one of my favorite Disney photos ever...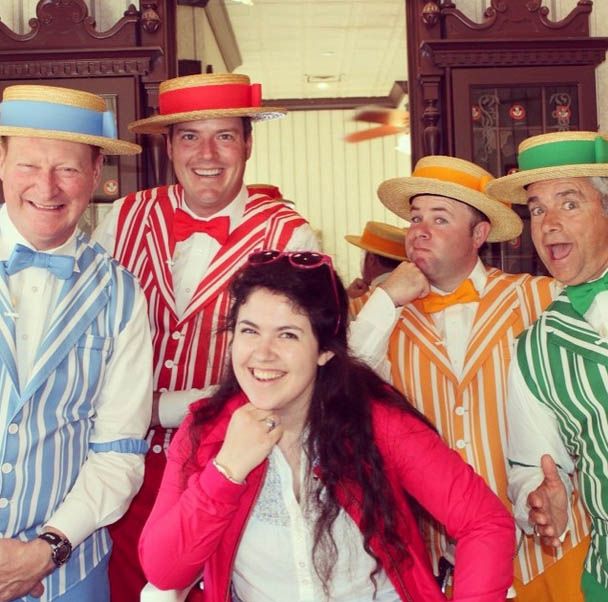 These guys are too much fun.
AND THEY WEAR SPATS.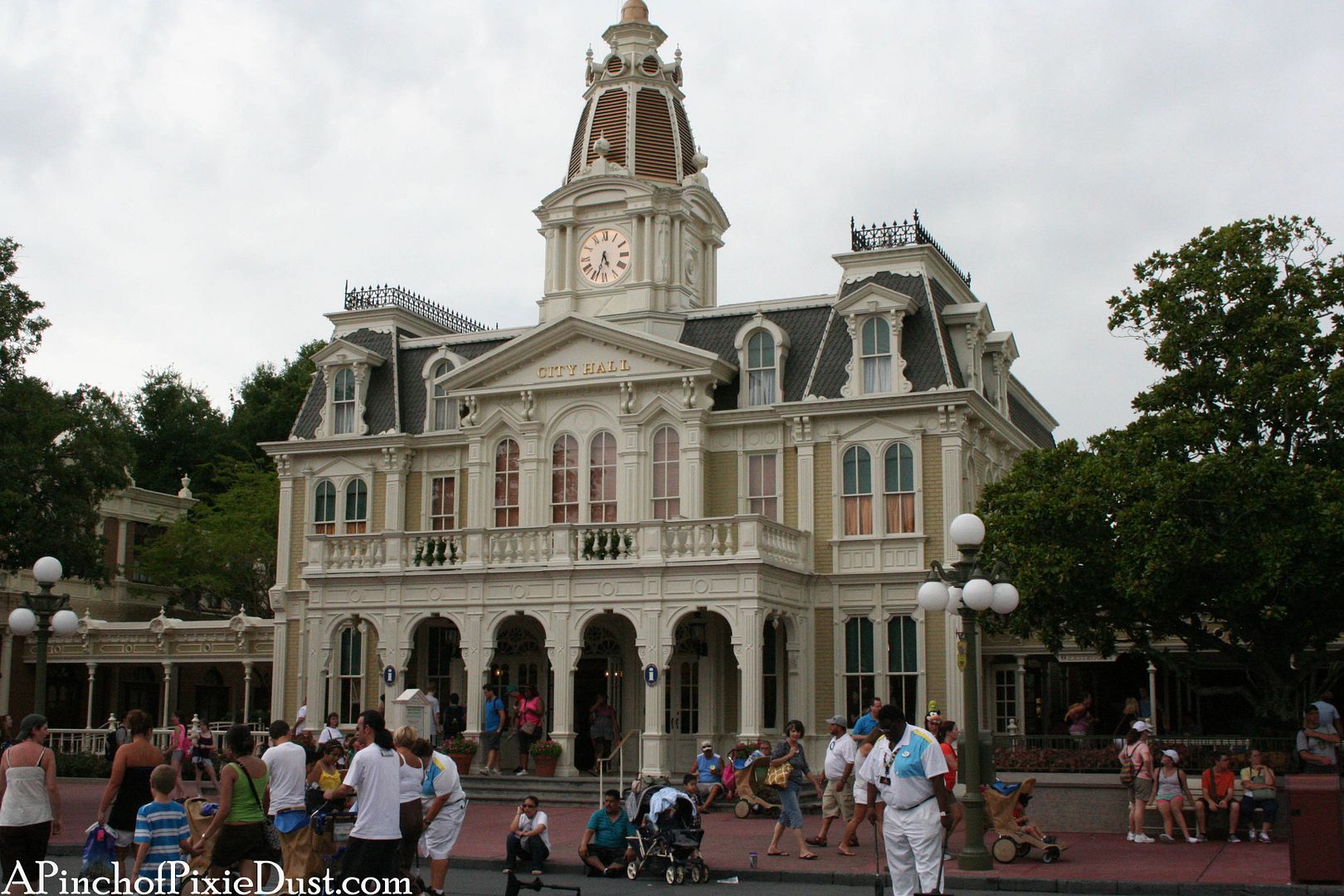 The stately architecture of City Hall and all the Main Street buildilngs is enough to make you stand up straighter and add a spring to your step...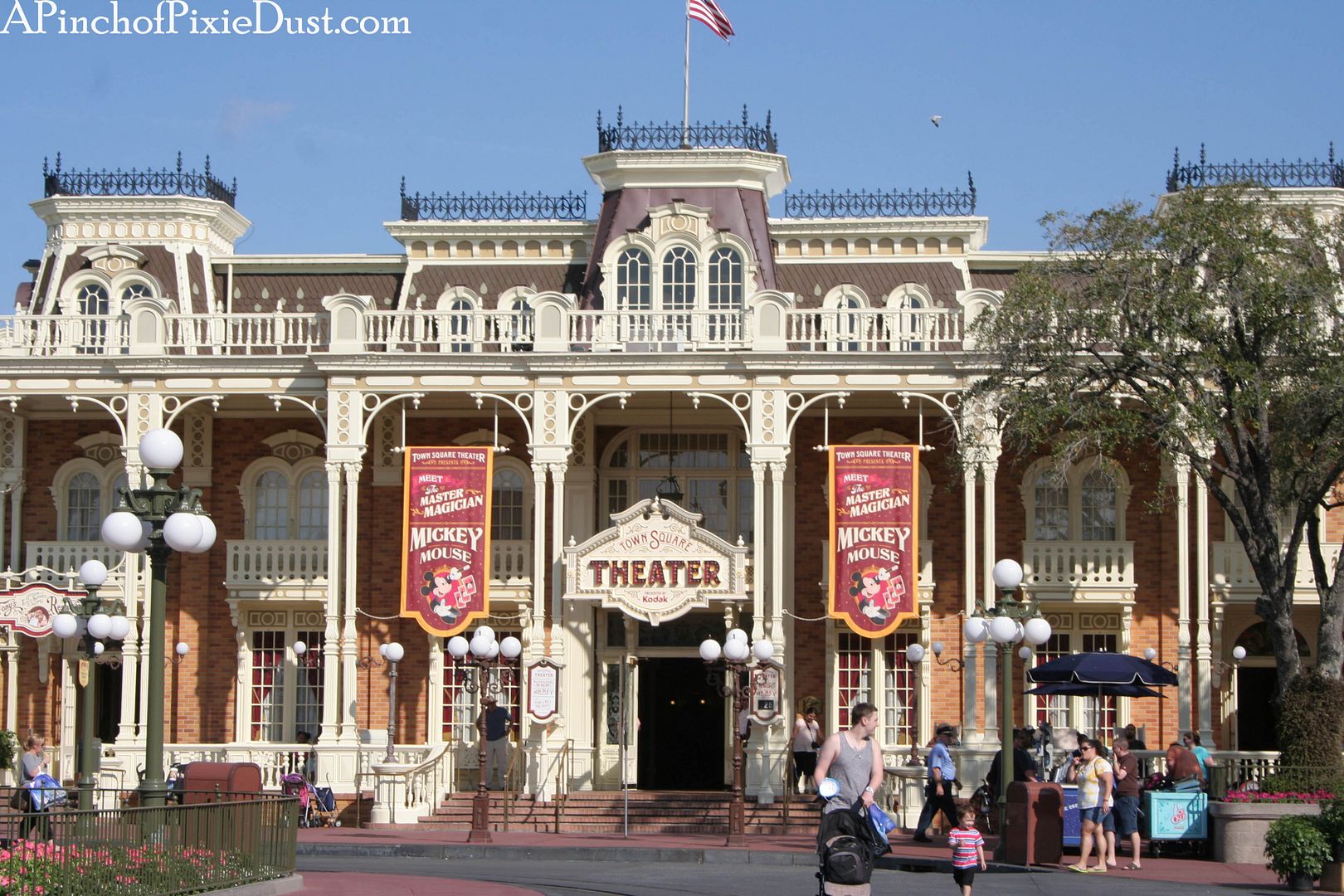 I love the Town Square Theater too. I think I need to move to Main Street. So often when I'm at the Magic Kingdom, I'm intent on getting to a ride or meal, and I breeze right through the beautiful Main Street area. But a fabulous detail like a dapper hat or pretty costume reminds me to pause and take it all in! :)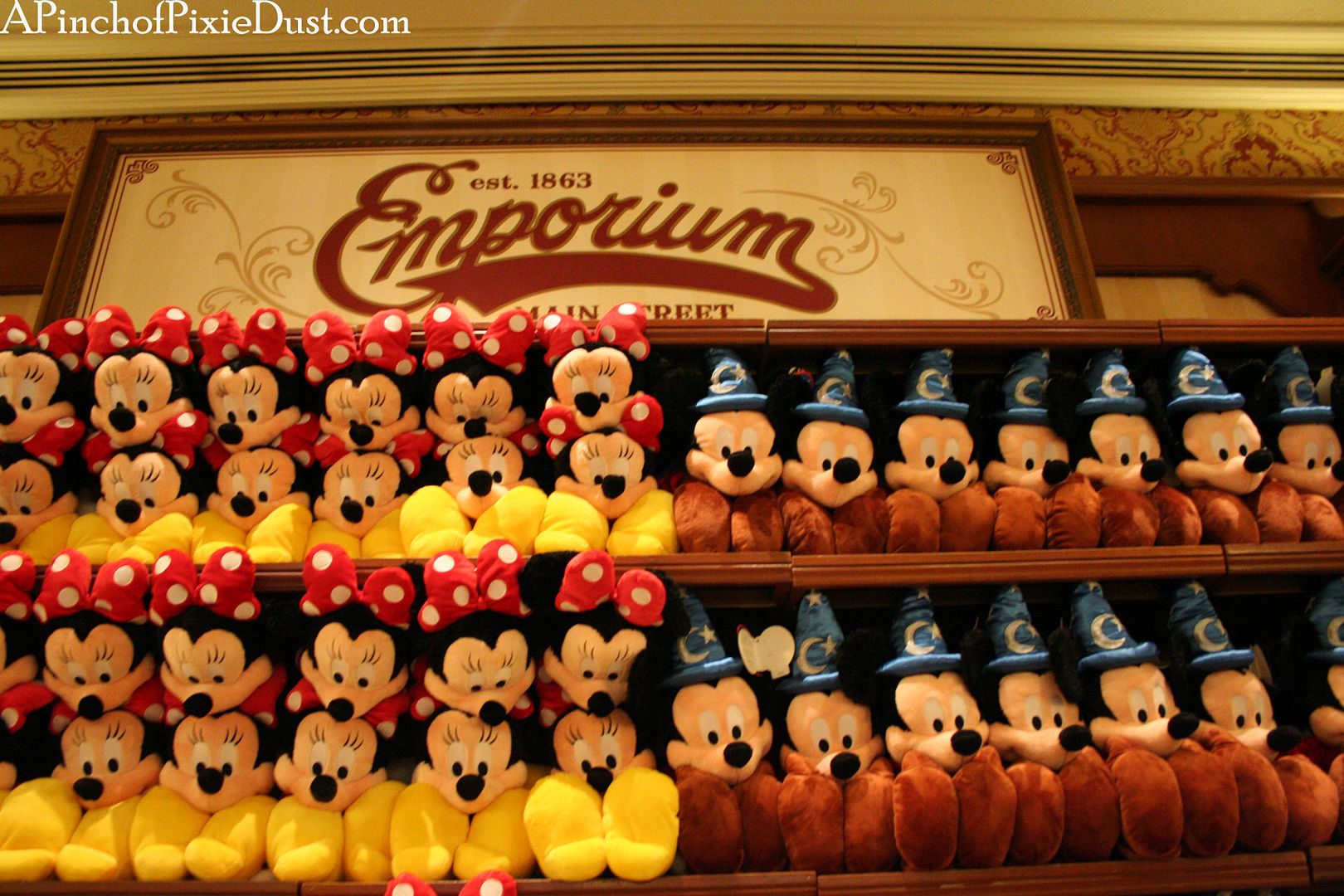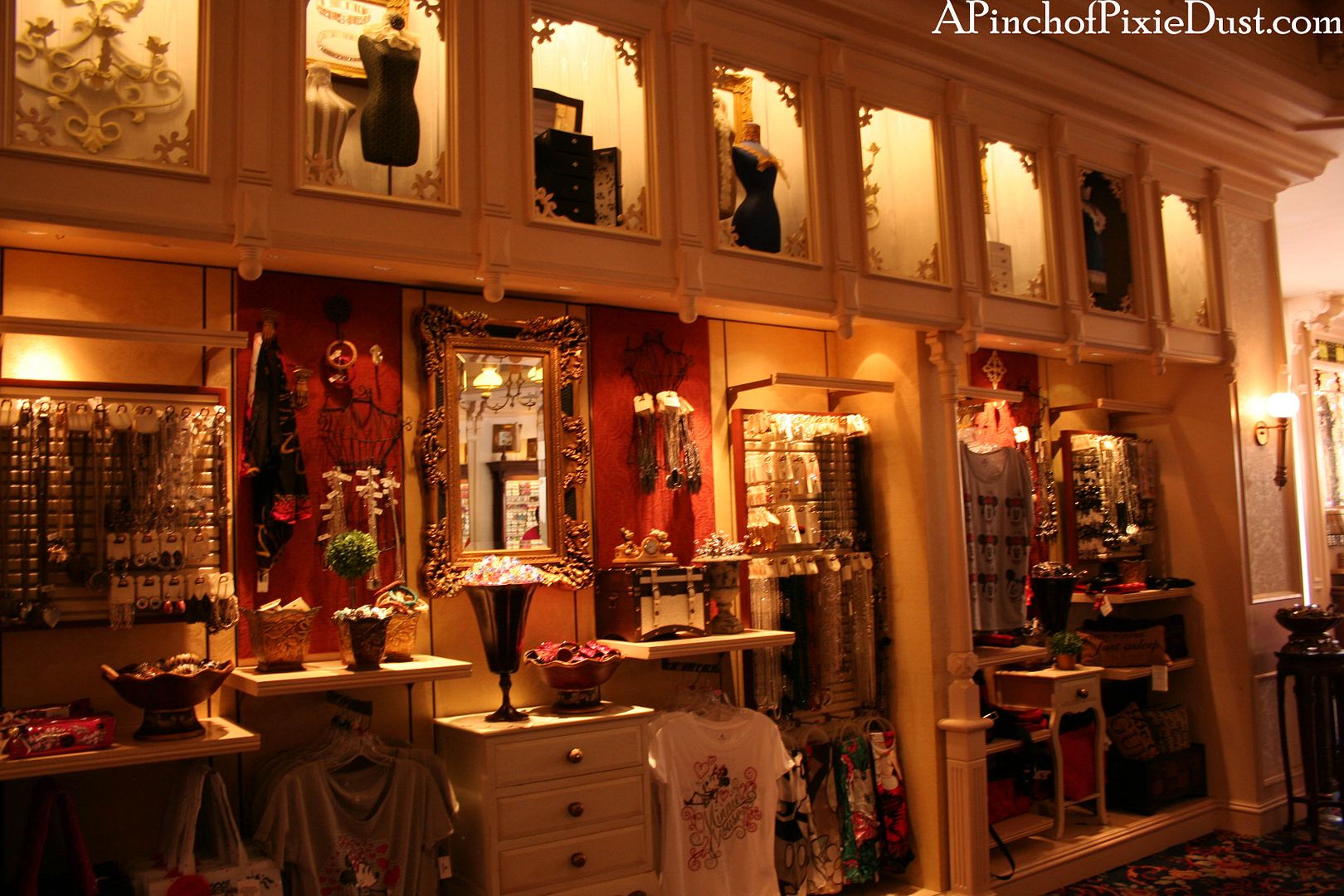 The Emporium and all the shops make you feel very sophisticated...in fact, I feel like I should be able to find some authentic 19th century fashions on these shelves. All the Mickey and
Minnie merch
is great too, of course, and maybe we'll skip the corsets, but with Dapper Day such a popular thing now, I feel like a more stylish selection of clothes on Main Street could be a really fabulous idea.
(Let's be honest: really I just want them to sell spats.)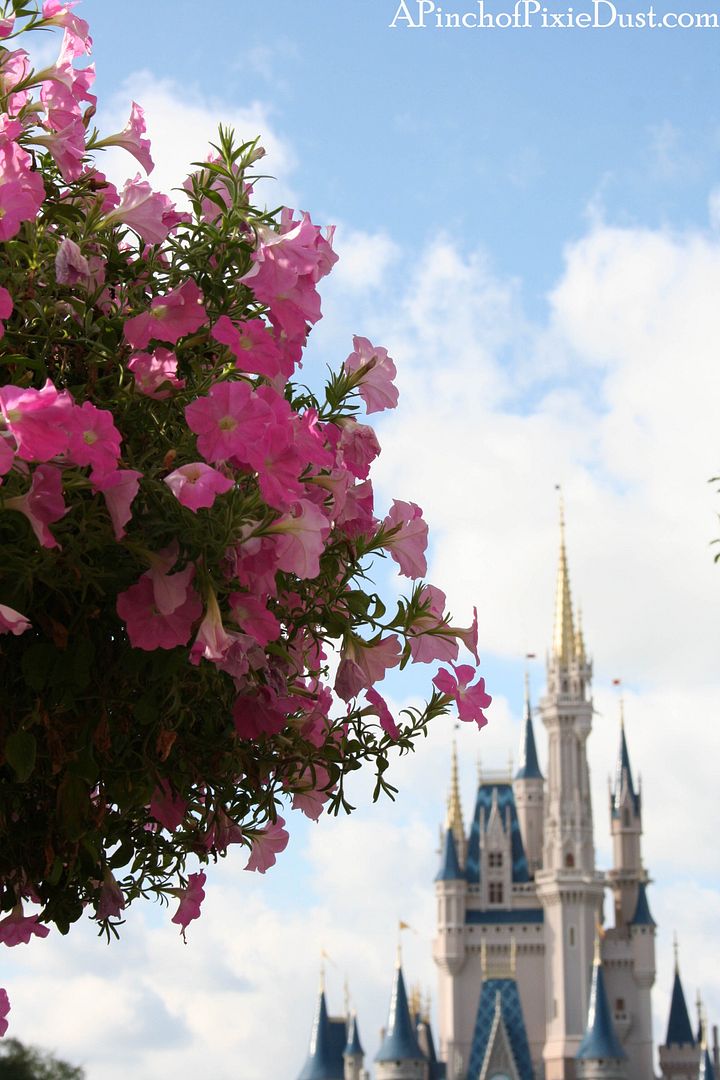 There are so many different lovely Magic Kingdom fashions...if I was moving to the castle, I might go with something
more medieval
. What's YOUR favorite Magic Kingdom style??