I have a story to tell you all today. The story of a quite remarkable, quite absurd, quite delightful, quite outrageous pair of fluffy pink Minnie Ears.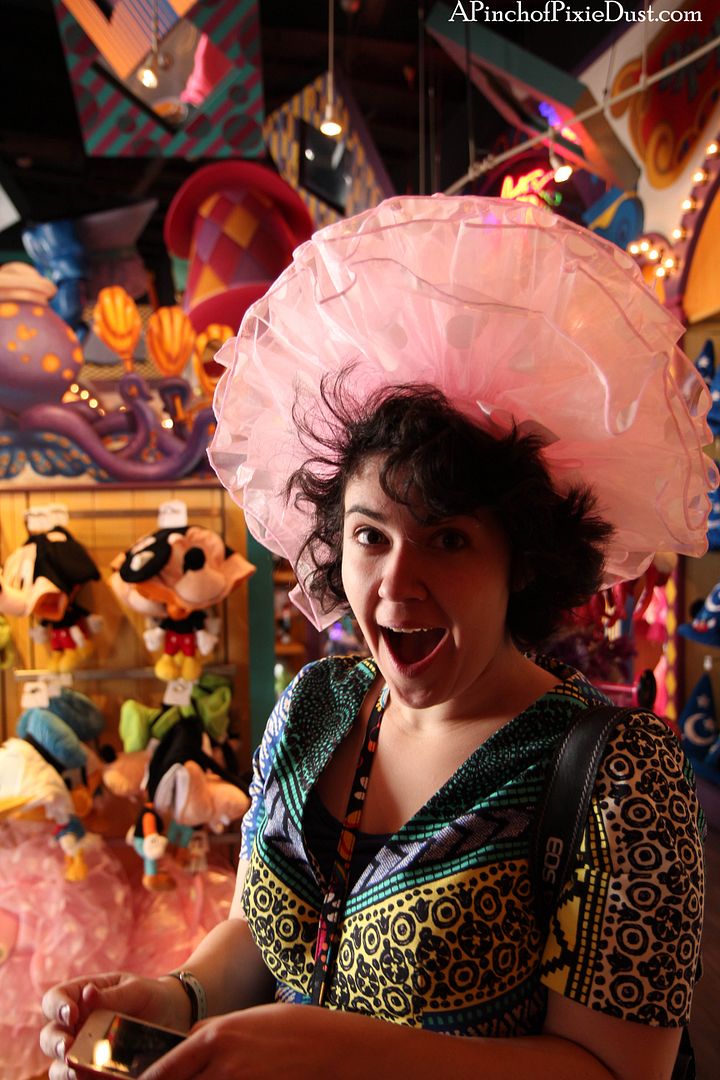 Yes, those are Mickey Ears. If you don't believe me you'll just have to keep reading.
Our tale takes place on Paradise Pier at Disney's California Adventure park, in the shadow of Mickey's fun wheel...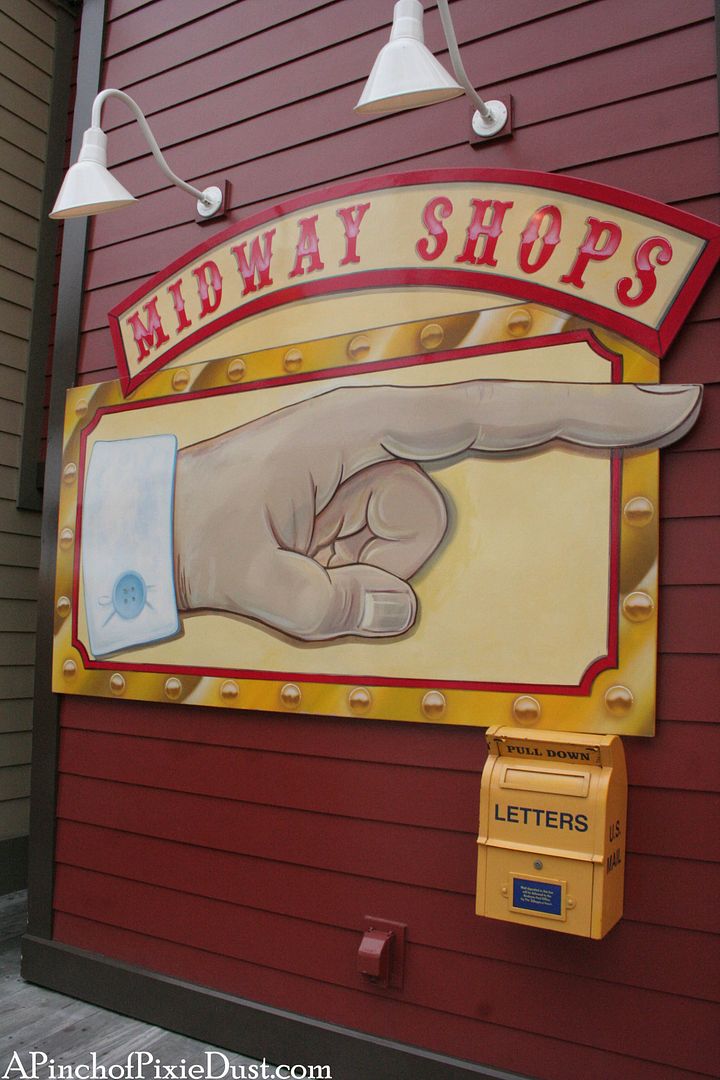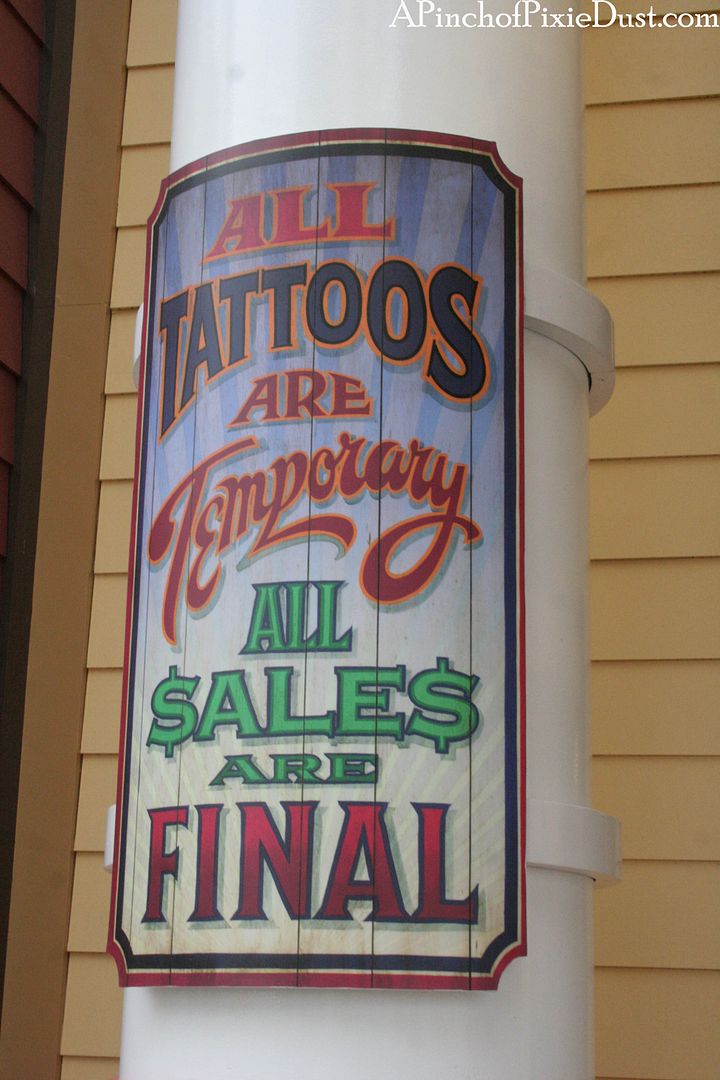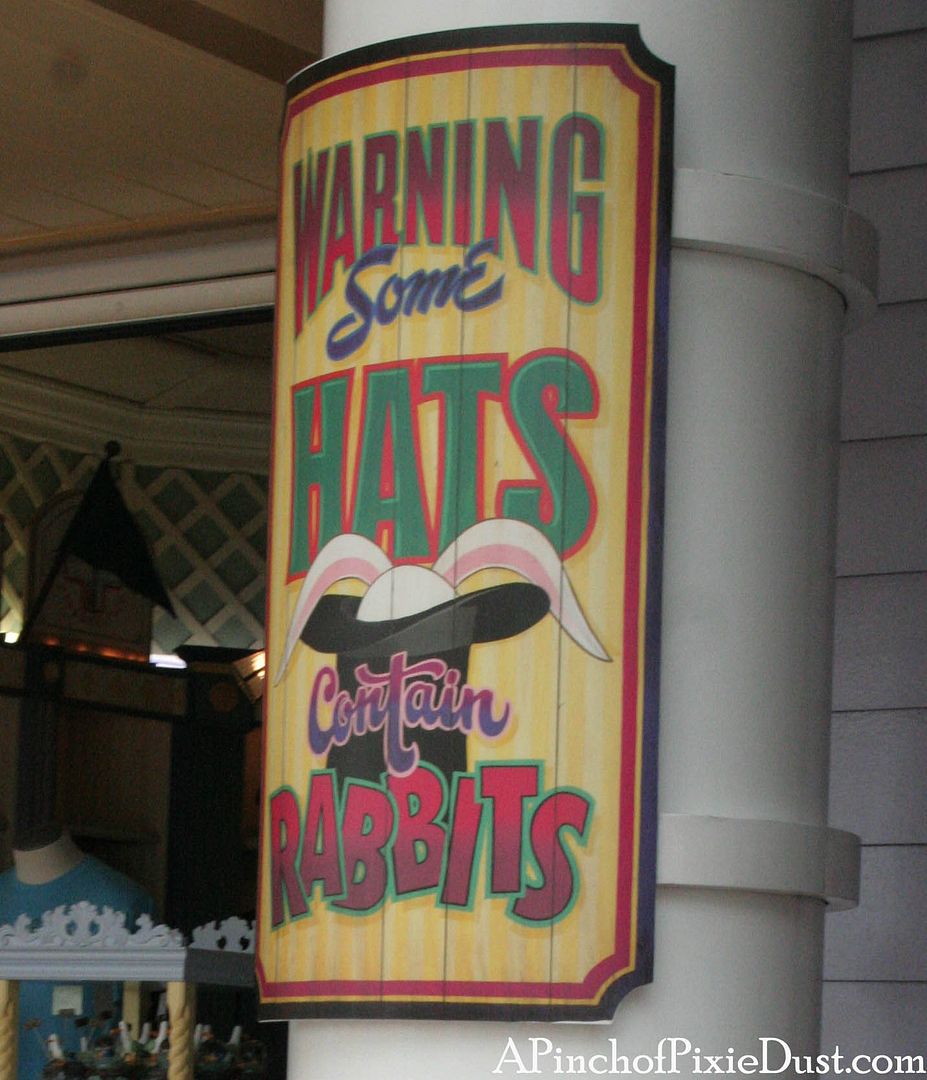 My family and I swung by the Midway Shops - I loved all the silly signs out front. "All tatoos are temporary. All sales are final." and "Warning: some hats contain rabbits."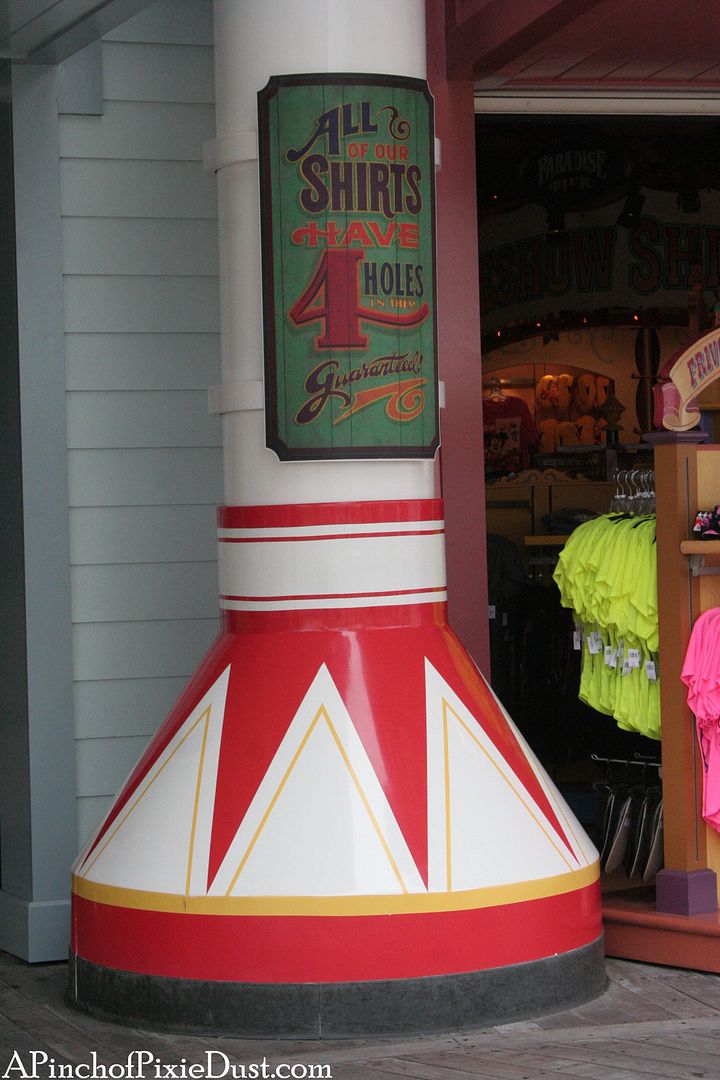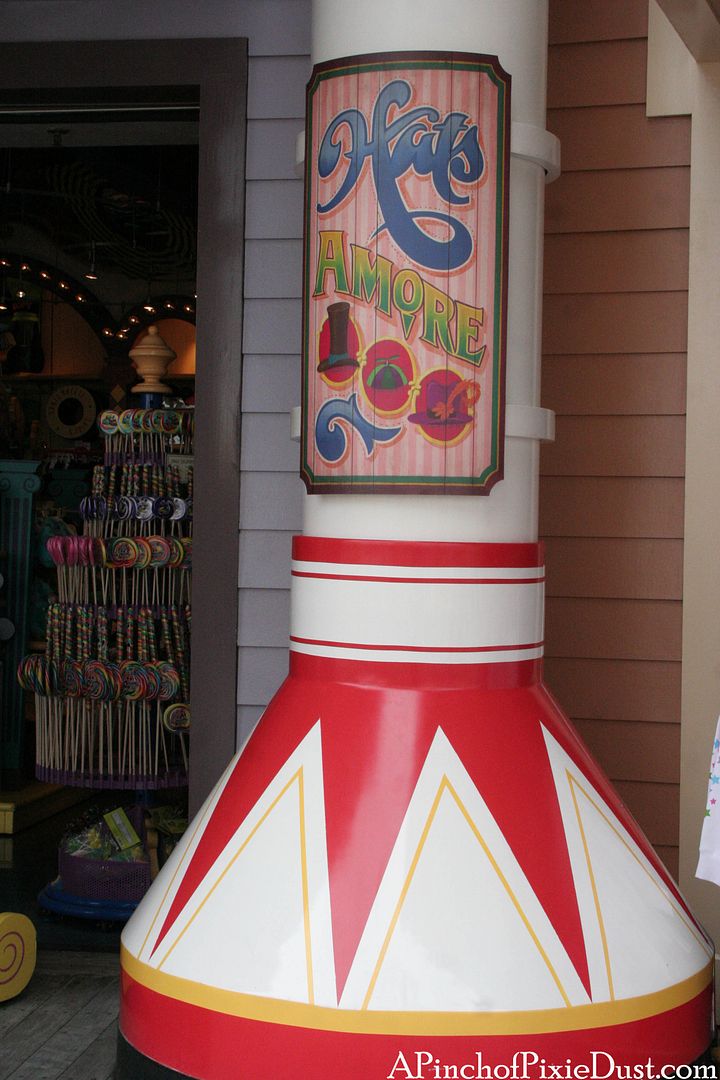 Also "All of our shirts have 4 holes - guaranteed!" and "Hats Amore." OHHHHhhhh...those hats.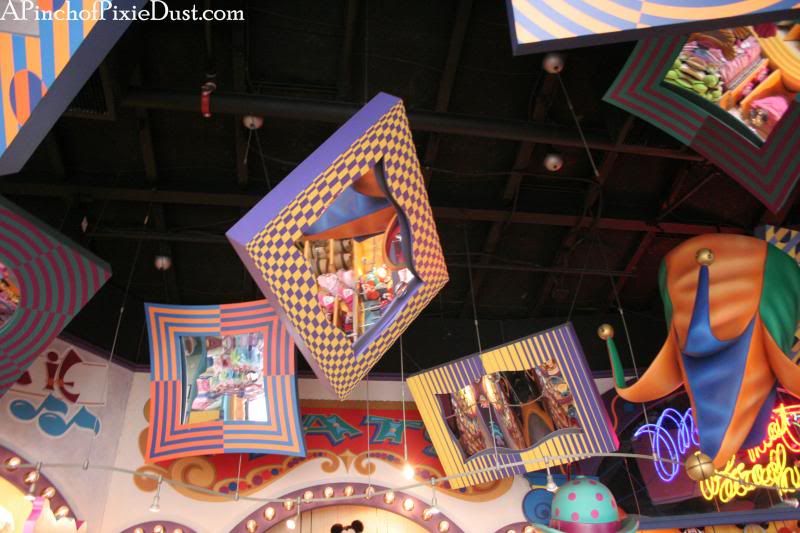 The setting is, I think, important to this story. You must understand that the Midway Shops are fairly wacky, with a variety of twisty funhouse mirrors on the ceiling and a strange giant circus ringleader at one end.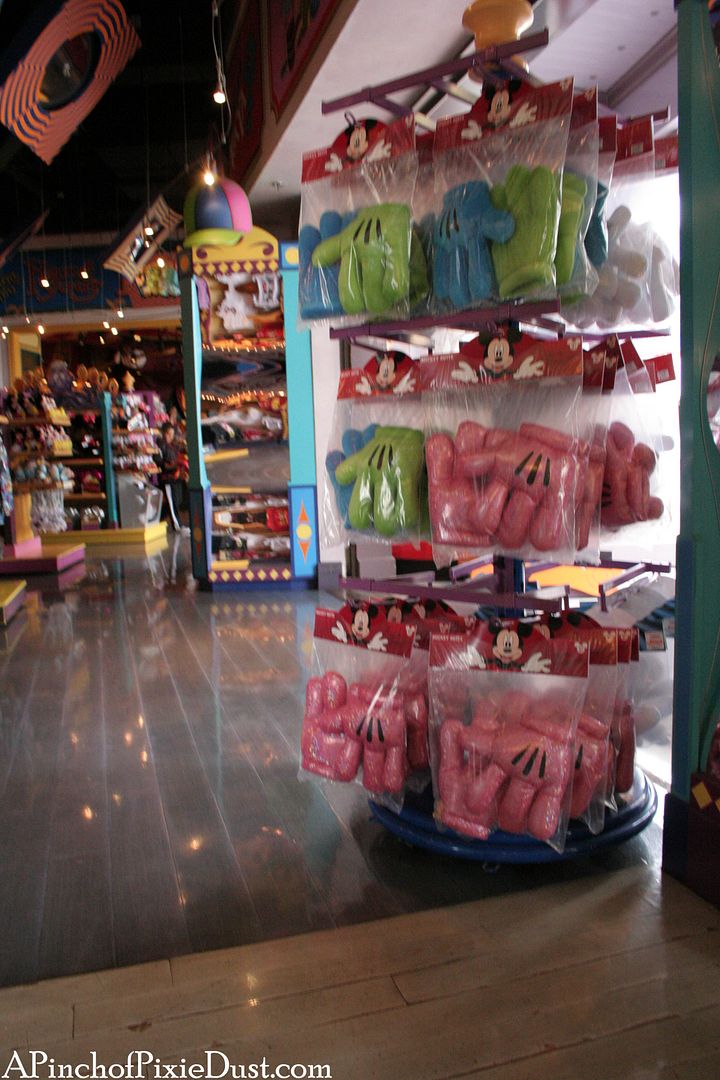 Much of the merchandise matches the theme - observe the glittery, colorful Mickey gloves and (on the right) some really funny "Mouse Staches" inspired by Disney characters (like Sully, the Cheshire Cat, Jafar, and Captain Hook!).
And then the hats. So many hats. I began to feel that buying a new Disneyland hat or ears might be rather fun. Immersive Disney marketing is evil like that.
There were your traditional Disney caps - goofy ears, pirate tri-corn hats - as well as some I hadn't seen before. I did see some people wearing the Luigi's Flying Tires hats, and I thought they looked pretty silly. And then I saw THE hat...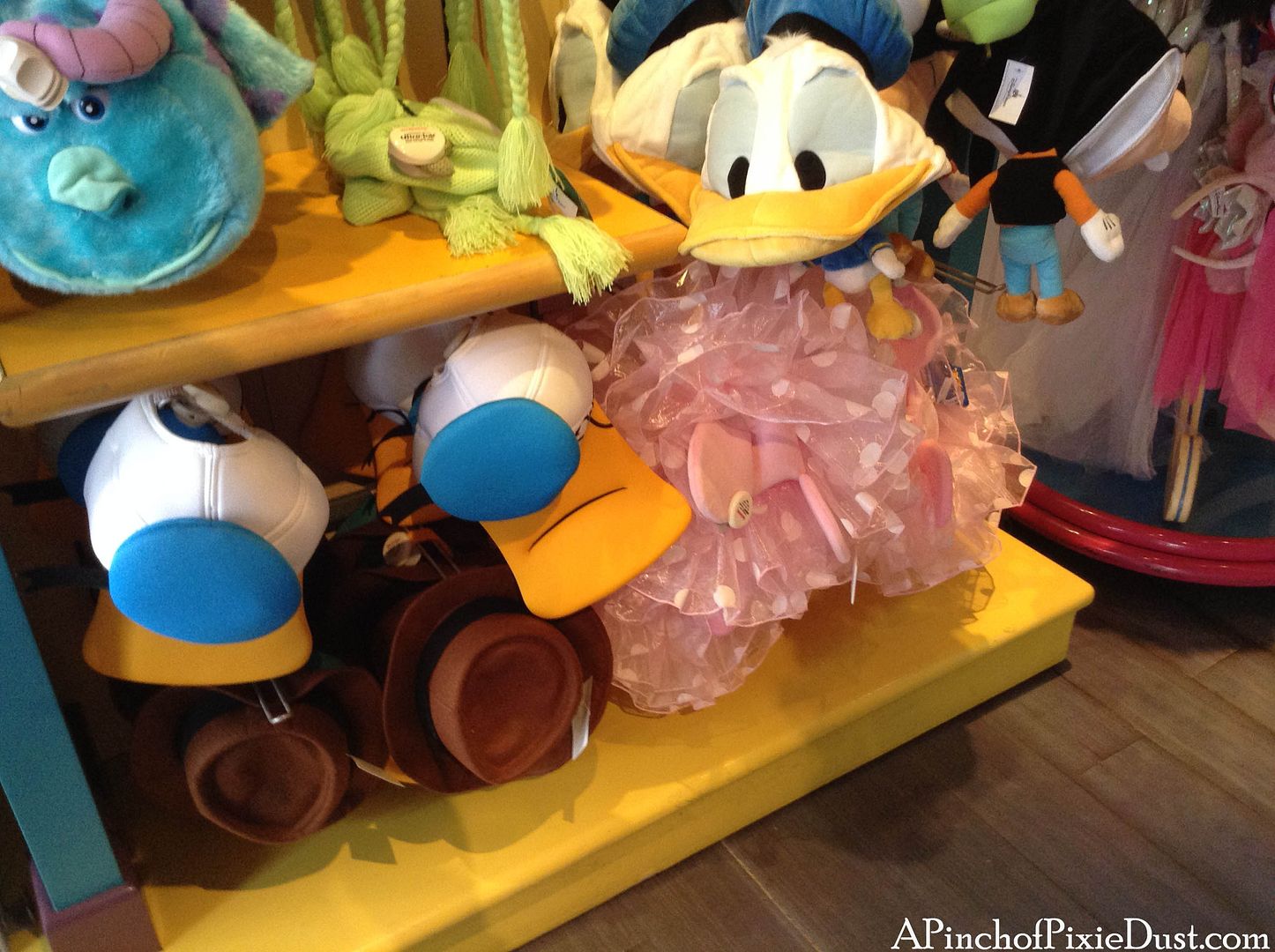 At first I just laughed. "That is the silliest thing I have ever seen," I said to Athos. Actually, those bizarre character hats right above it are the silliest and weirdest things I have ever seen - you have Donald's face on the top of your head and the rest of his body hanging down behind, as if he were trying to swallow you. CREEPY.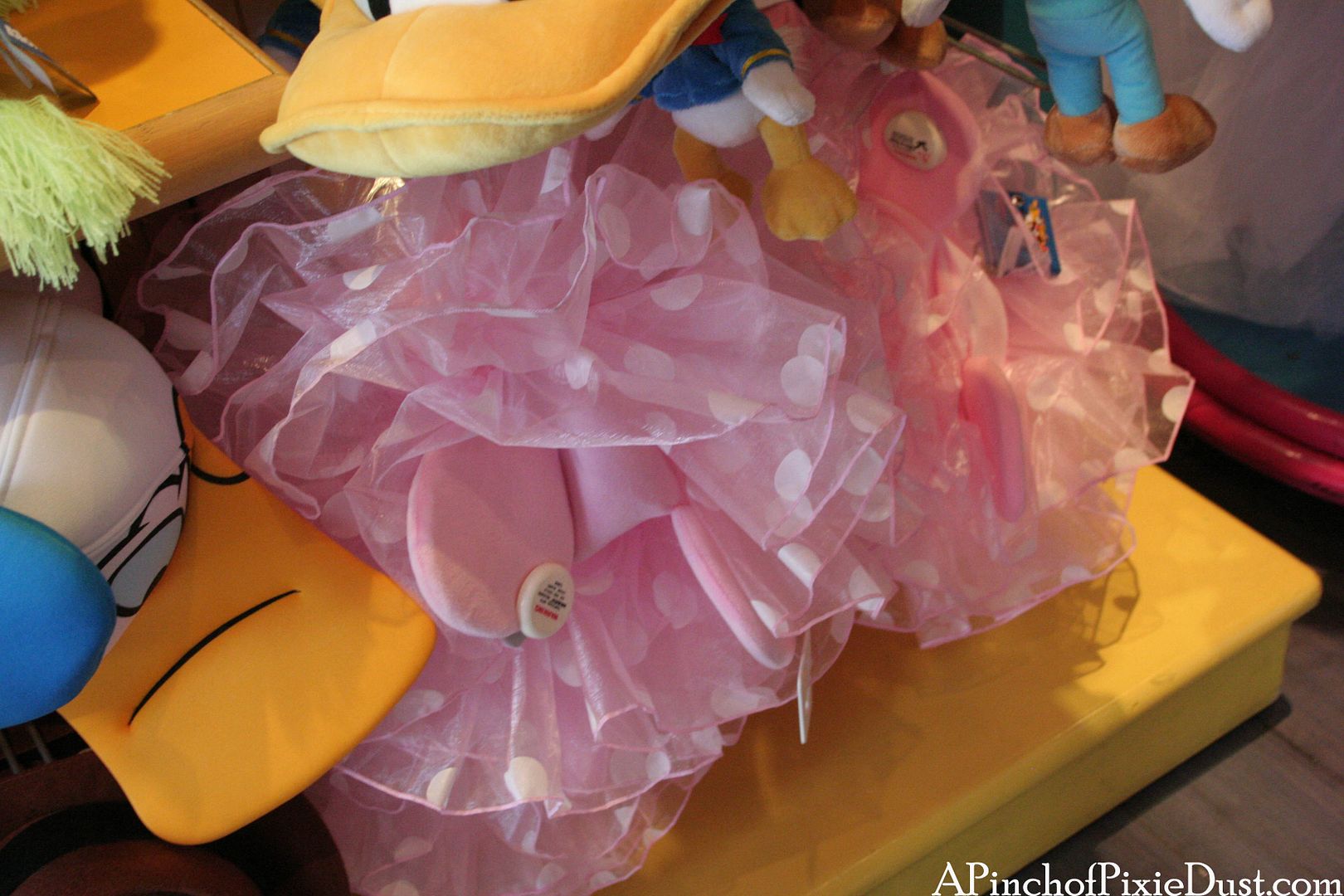 I didn't even pick it up the Minnie ears. I just took a picture to document the crazy thing and moved on. But then a few minutes later, my Mom, in a move she would come to regret, spotted it and brought one over so we could laugh about it.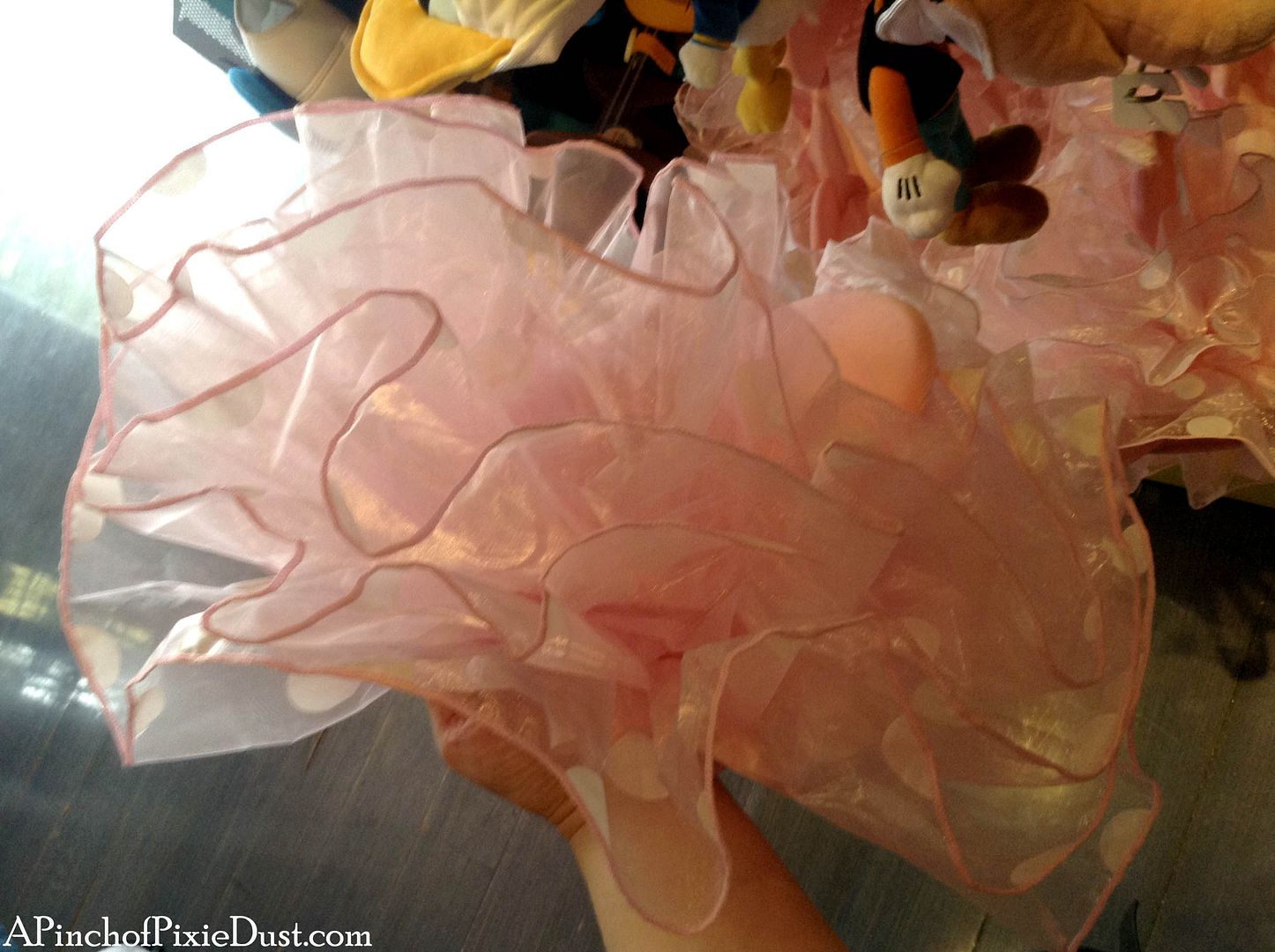 And it was so absurdly frilly - like a tutu for your head - I decided to try it on just for fun.
IT MATCHED THE STRAWBERRY.
I can't quite explain what happened.
I stared at the hat in the mirror. The hat stared back at me.
"Emma," it said. "I have been waiting for a Disney Snob just like you. THIS IS DESTINY."
Possibly it was the setting, with all the crazy fun house mirrors and hats and colors all around me, but somehow the hat didn't look as outrageous as it had on the rack. It looked just outrageous enough.
"Mom, I think I need to buy these Minnie Ears."
Mama Snob just laughs, then looks at my face and realizes I'm serious. "Emma, you do not want those ears."
"But...they're pink...and frilly..."
"Everyone would stare at you."
"Yeah, they'd all be jealous they aren't wearing fabulous hats."
"No...it'd be because you would look ridiculous."
"I could wear it with my pink skirt tomorrow - it would match perfectly!"
"The pink is clouding your brain - you would regret it."
"And tomorrow is Easter, it'd be like an Easter bonnet."
"People don't wear Easter bonnets anymore."
"But they used to wear fabulous hats all the time. Really they all should still be wearing fabulous hats, then I wouldn't stick out in this one...like at British weddings...and Beatrice and Eugenie's hats were way more ridiculous than this."
"Emma, you don't live in the Victorian era. And you're not going to any royal wedding."
"THIS HAT WAS MADE FOR ME."
"THIS HAT HAS MADE YOU GO TEMPORARILY INSANE."
I'm honestly not sure what madness seized me that I wanted that hat so much. But I kinda do still love the idea of it. If only it had been slightly less frilly...you couldn't even see the Minnie Ears in all that tulle! Also if it hadn't been $30. YIKES.
"Free Hats Tomorrow!" If only! I had half a crazy idea to keep my eye out for the ears and buy them at Disneyland the next day but luckily I didn't see them again. I also must admit I never saw anyone else wearing them.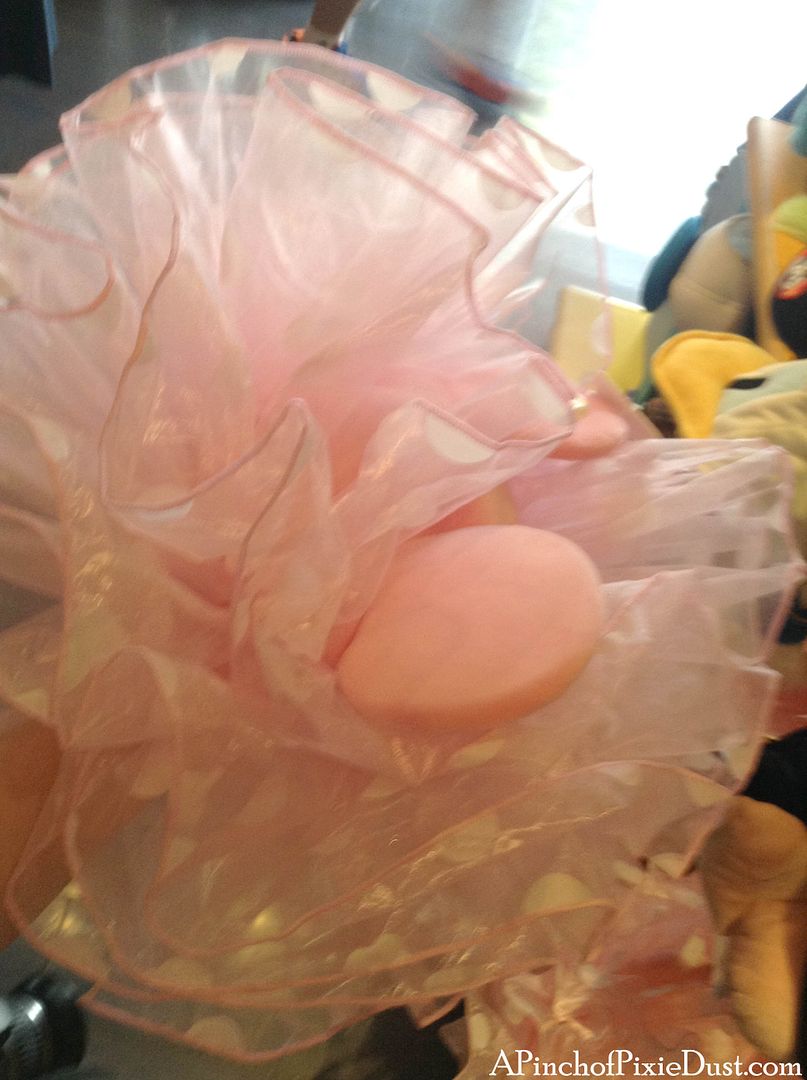 I still can't quite decide if it's the most absurd or the most wonderful hat I've ever seen. I think it might be both. ;)