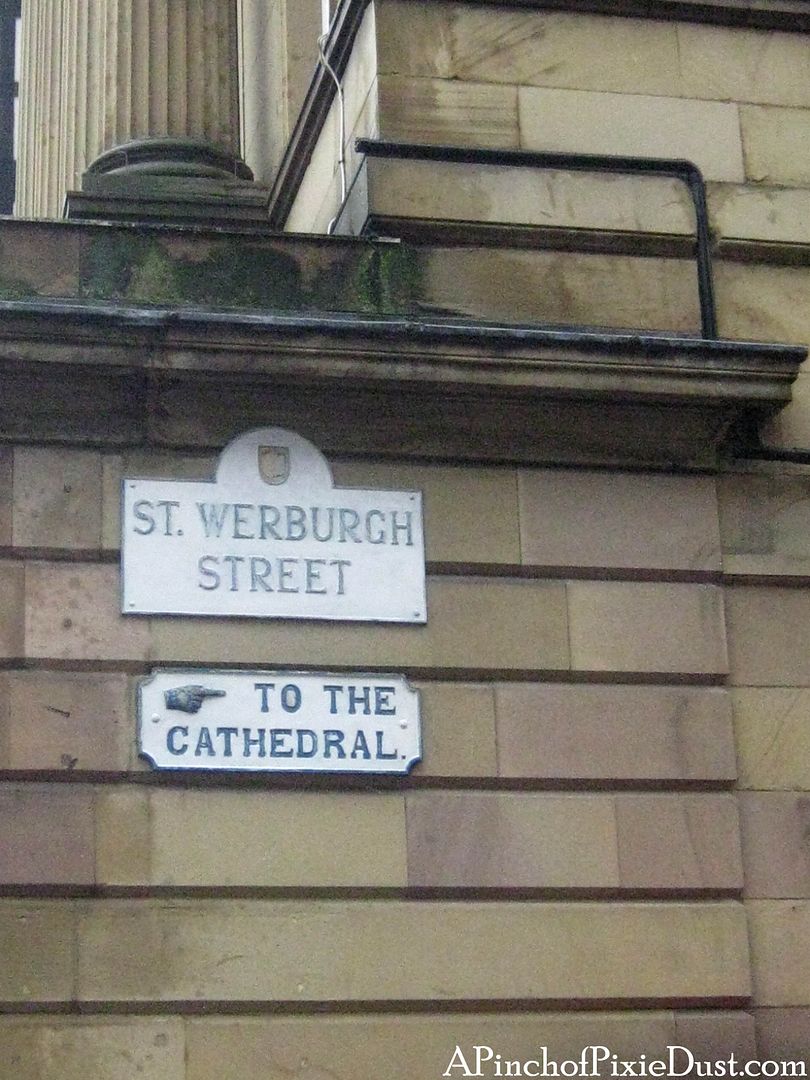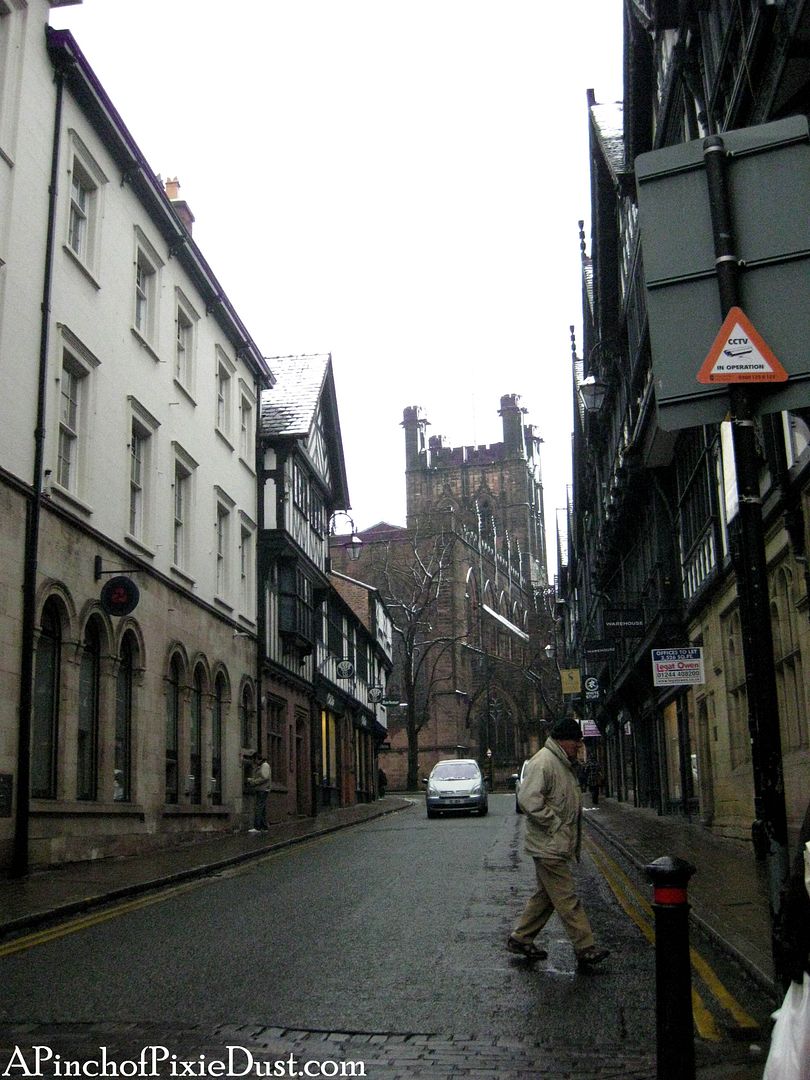 "TO THE CATHEDRAL!" Also, isn't "Werburgh" a great name? We were about to learn more about St. Werburgh - the patron saint of Chester, an Anglo-Saxon princess, and a great reformer of the ancient monasteries in England.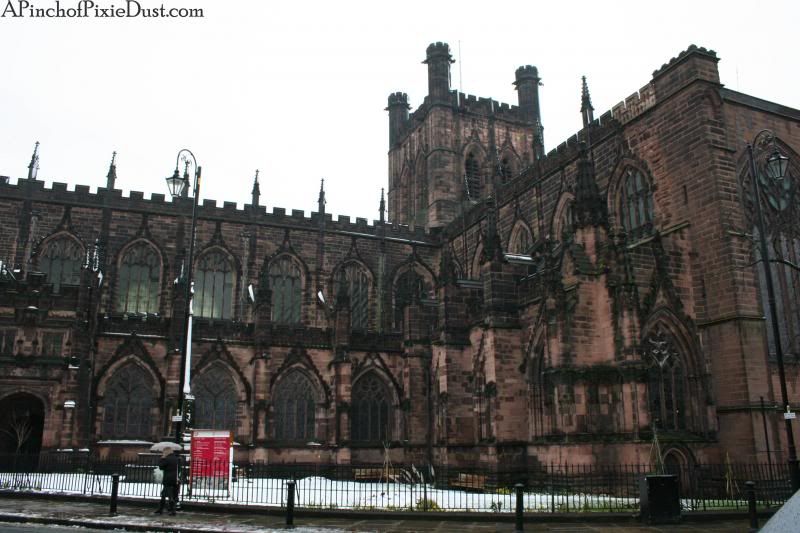 Even from the outside, Chester Cathedral felt very different from many of the other
great cathedrals
we had visited during our European travels. That red sandstone is so distinctive compared to the grey stone churches we had seen.
The sandstone made the space feel darker and more sombre...yet also richer and redder and more colorful!
The nave ceiling was just beautiful.
In every glorious cathedral we visited, I loved discovering that space's unique personality - the architecture, the stained glass, the paintings, gildings, and carvings, the monuments, the history, even the silent prayers hanging in the air that have been said in this space through the ages - all those things give each cathedral an atmosphere and character of its own.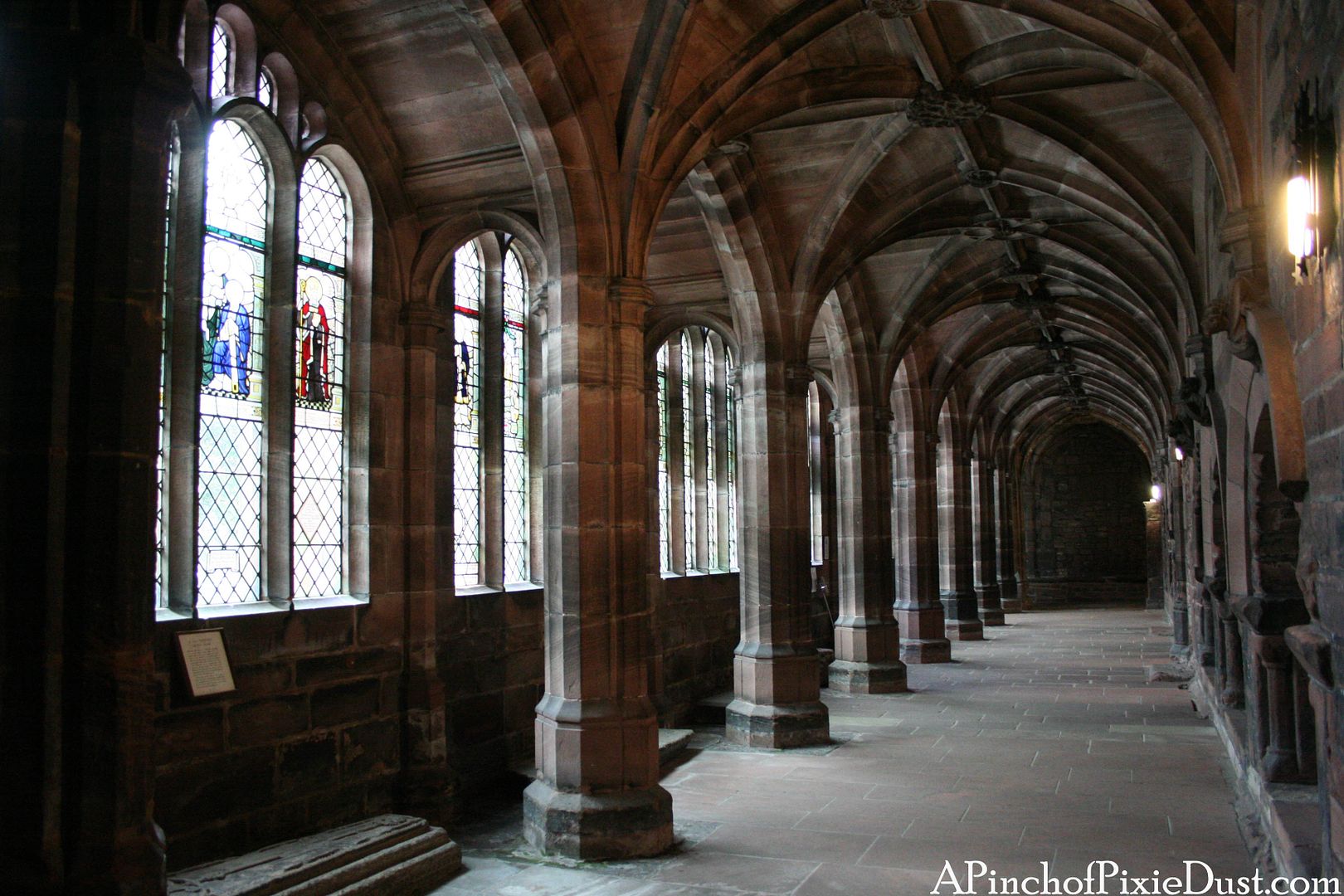 A stroll through the cloisters is always so peaceful. I wasn't sorry this cloister was enclosed and not open to the courtyard though - it was still snowy and chilly outside!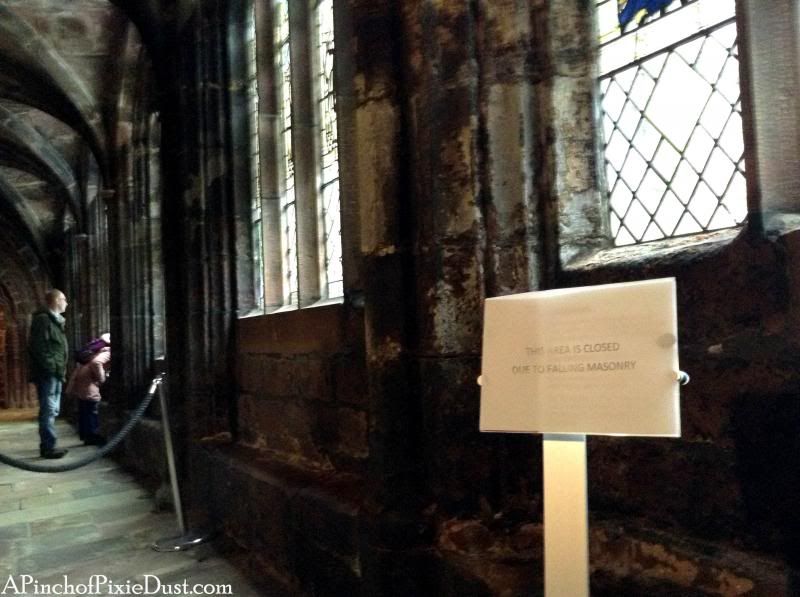 You did have to be on the lookout, not for weather but for falling masonry, as that sign says! (I think it was only the one section though, and it was roped off, waiting for refurbishment.)
There were many memorials and plaques in Chester Cathedral, and my brother and I took our time, pausing to read many of them. "Here therefore pray of your charity for the Royal Air Force and for all who adventure dear lives in the air."
This memorial is from 1783, dedicated to a gentleman of New York who was forced to come back to England after "the late Rebellion in North America" when the "usurped legislature of that province" confiscated his estate. I think they're talking about the United States...sorry Frederick...
This is the lady chapel - the windows are so lovely and glowing...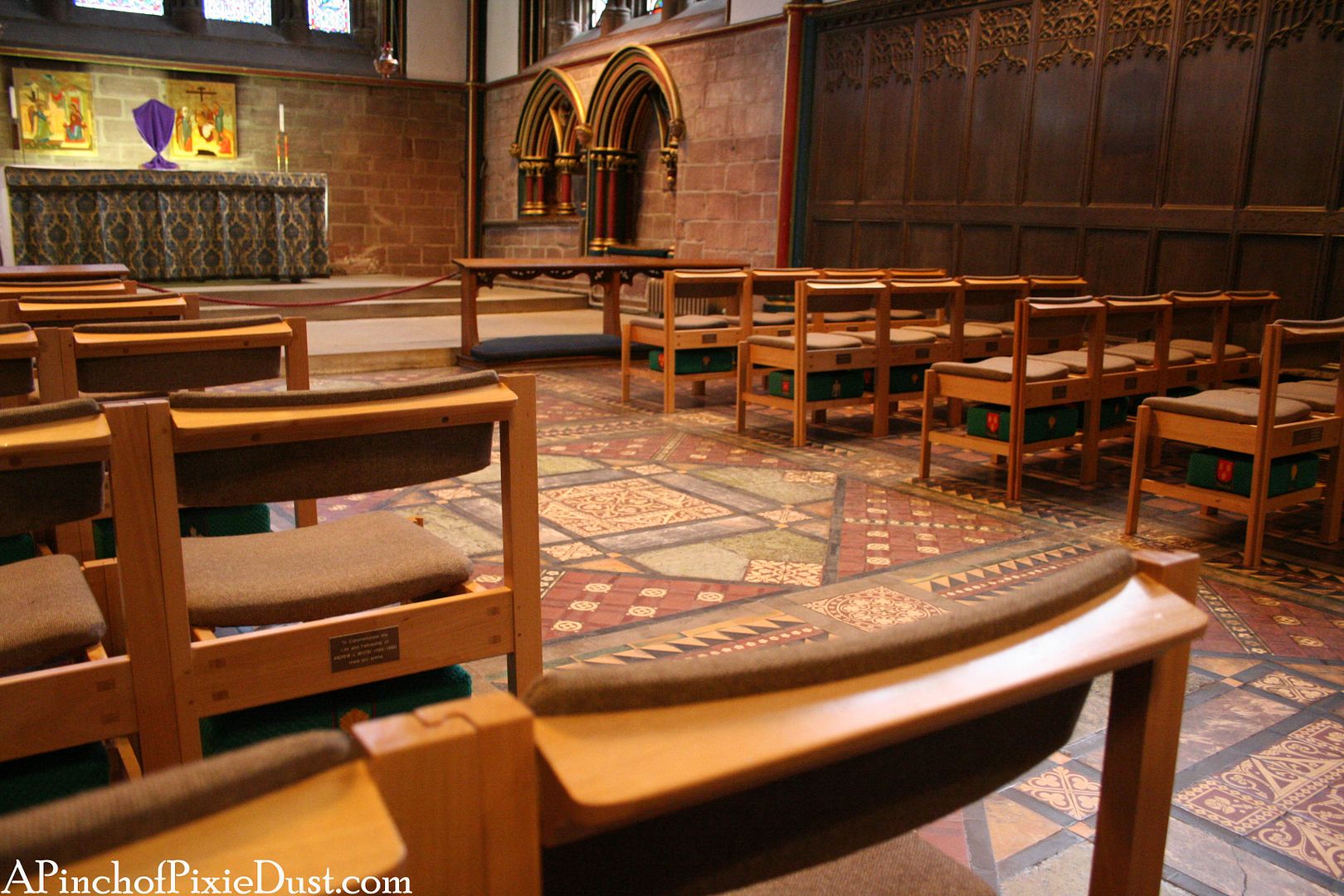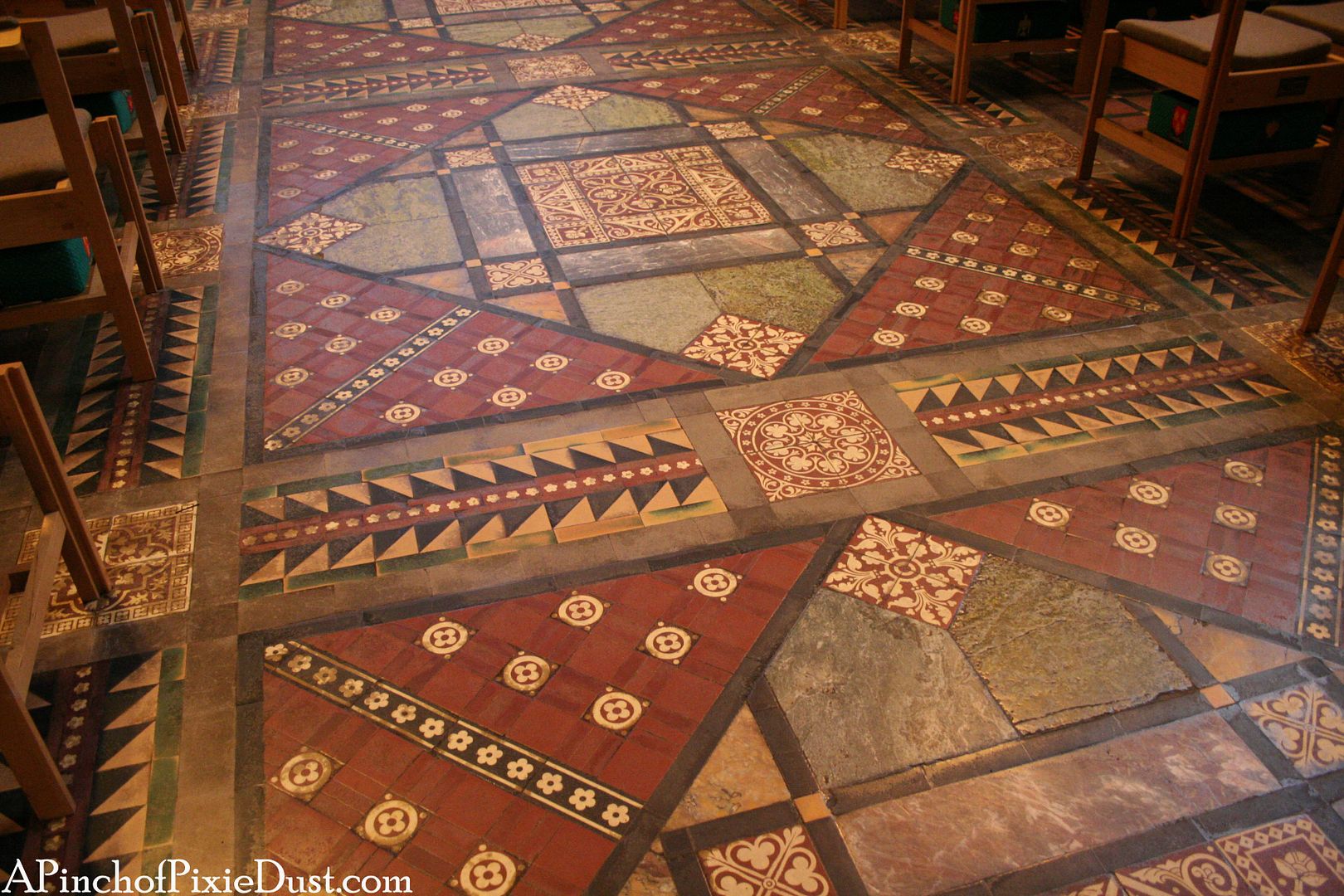 ...and the tiles underfoot are colorful and beautiful as well!
I was excited to learn that St. Anselm is supposed to be connected with the history of Chester - he was invited to come and assist with the building of a new church. I have Anselm's Proslogion on my shelf upstairs. :)
I also came away determined to learn more about St. Werburgh, whose relics are in the cathedral. Apparently she came from a family not only of royalty but also of fellow saints - her mother was St. Ermenilda, and the abbey of Ely (another British city which boasts another spectacular cathedral) was founded by her great-aunt St. Etheldra. Those Saxon names!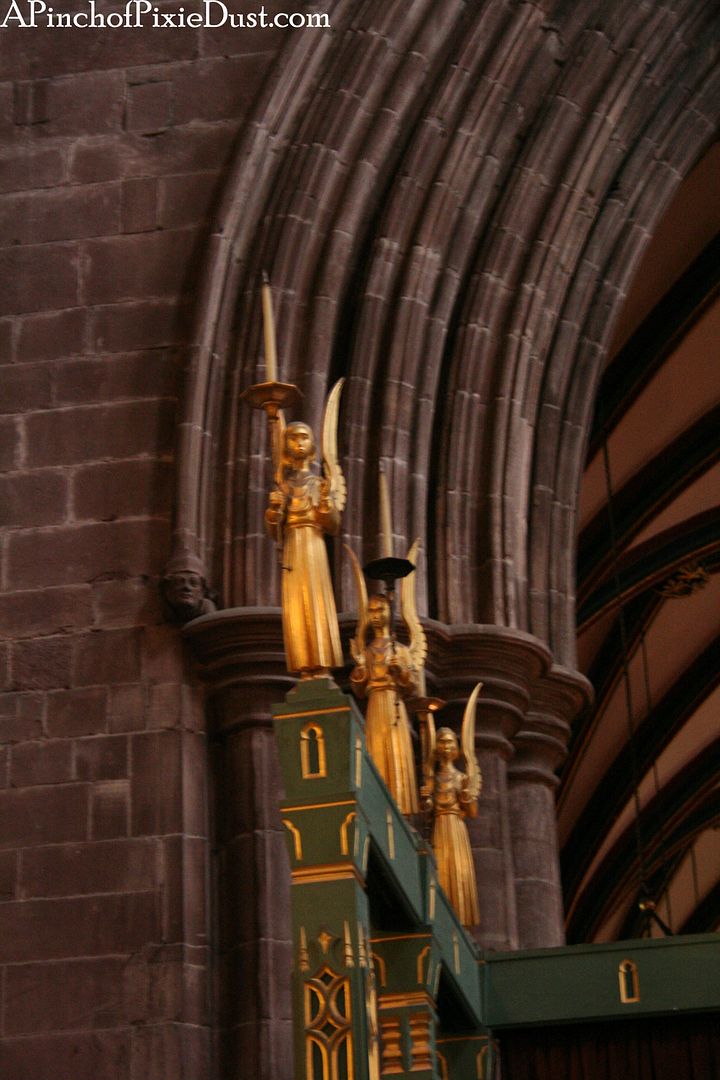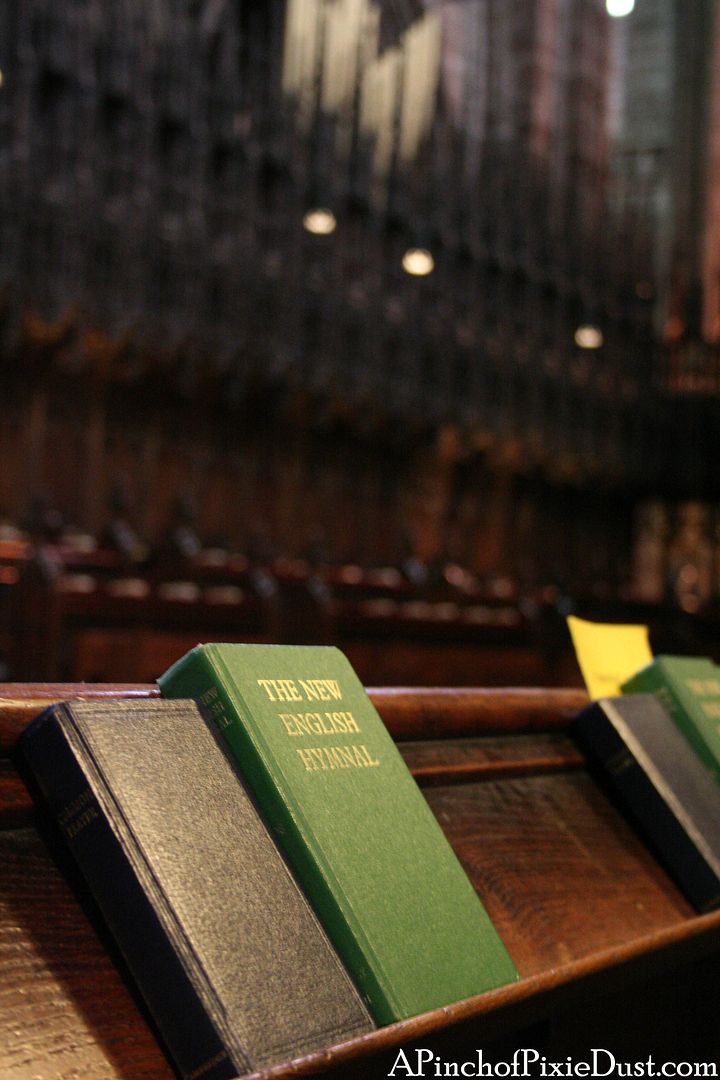 Delicate golden angels, marching with their candles and hymnals set at the ready.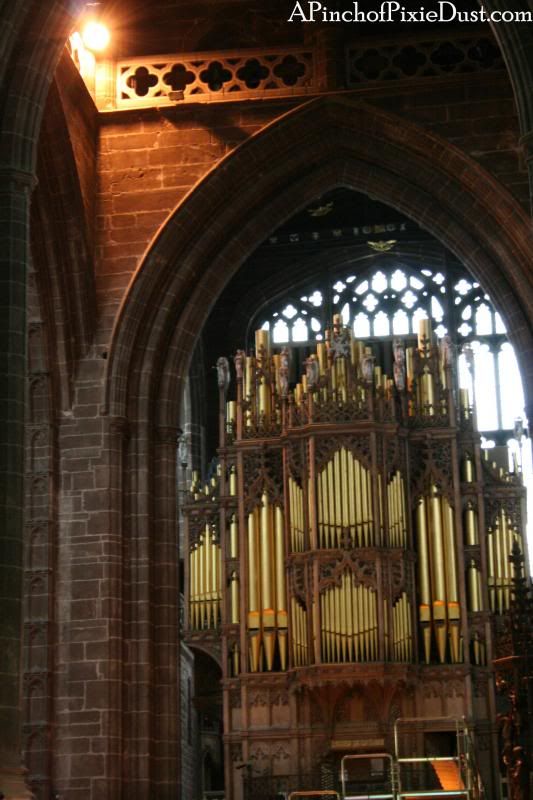 More details from around the Cathedral. There was a list of all the abbots and deans from the present day stretching back hundreds and hundreds of years.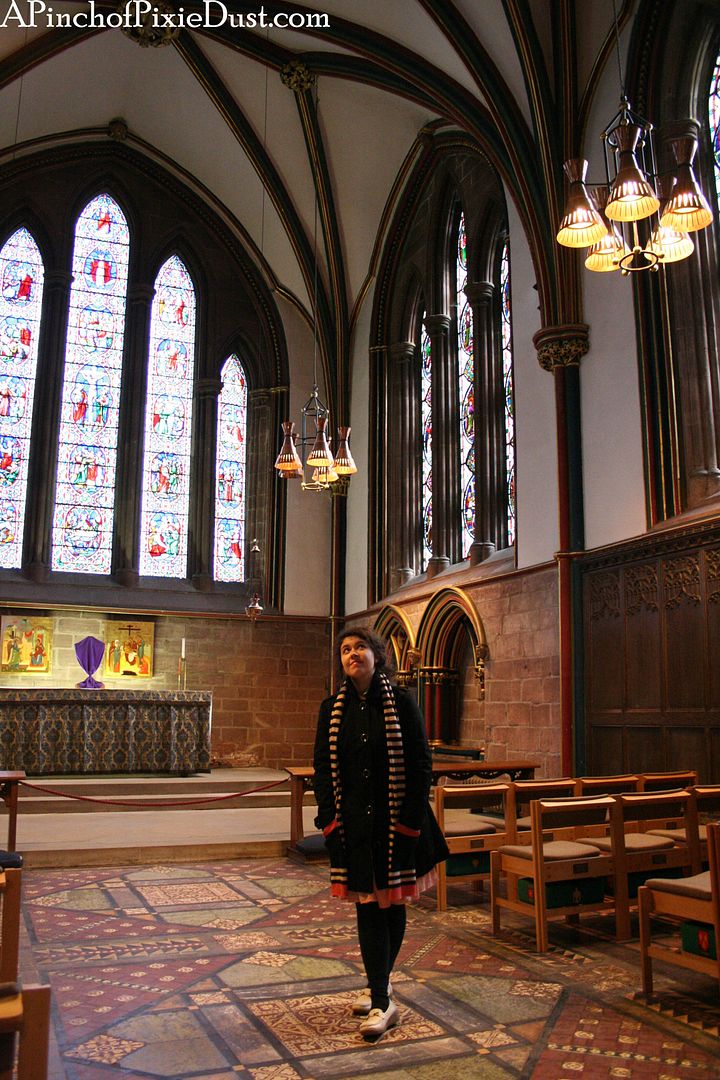 Cathedral pixie dust is one of my favorite kinds. :)