Ready for some Throwback-Thursday-
Emma-in-Europe
pixie dust? Let's take a stroll...
...through the snowy black-and-white streets of Chester, England! We had just had a look round
Chester Cathedral
and were ready to look for some lunch next.
I was hoping to find a Pret a Manger - a British sandwich shop chain which I just love - and I did find a Pret, but right next to it was a local bakery called Chatwin's celebrating its 100th anniversary with a window full of charming Easter treats...
I decided I could find a Pret a Manger later in the trip. ;) For many of the cities we travelled to, I had tried to research online in advance to find any unique, local bakeries or cafes - I had not heard of Chatwin's, but I felt very lucky that we just happened to stumble upon it!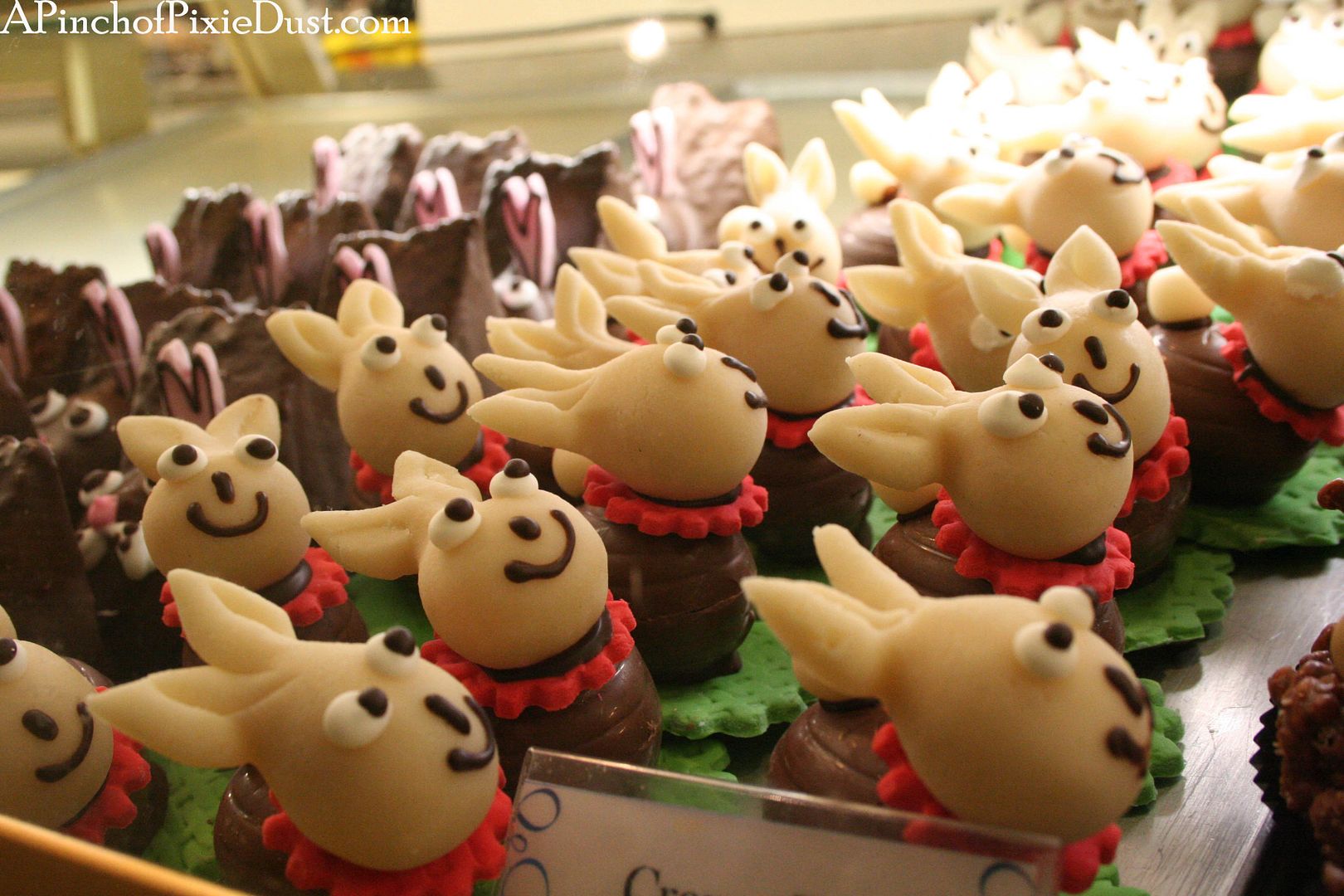 Seriously how cute are these Rabbit Creme Eggs??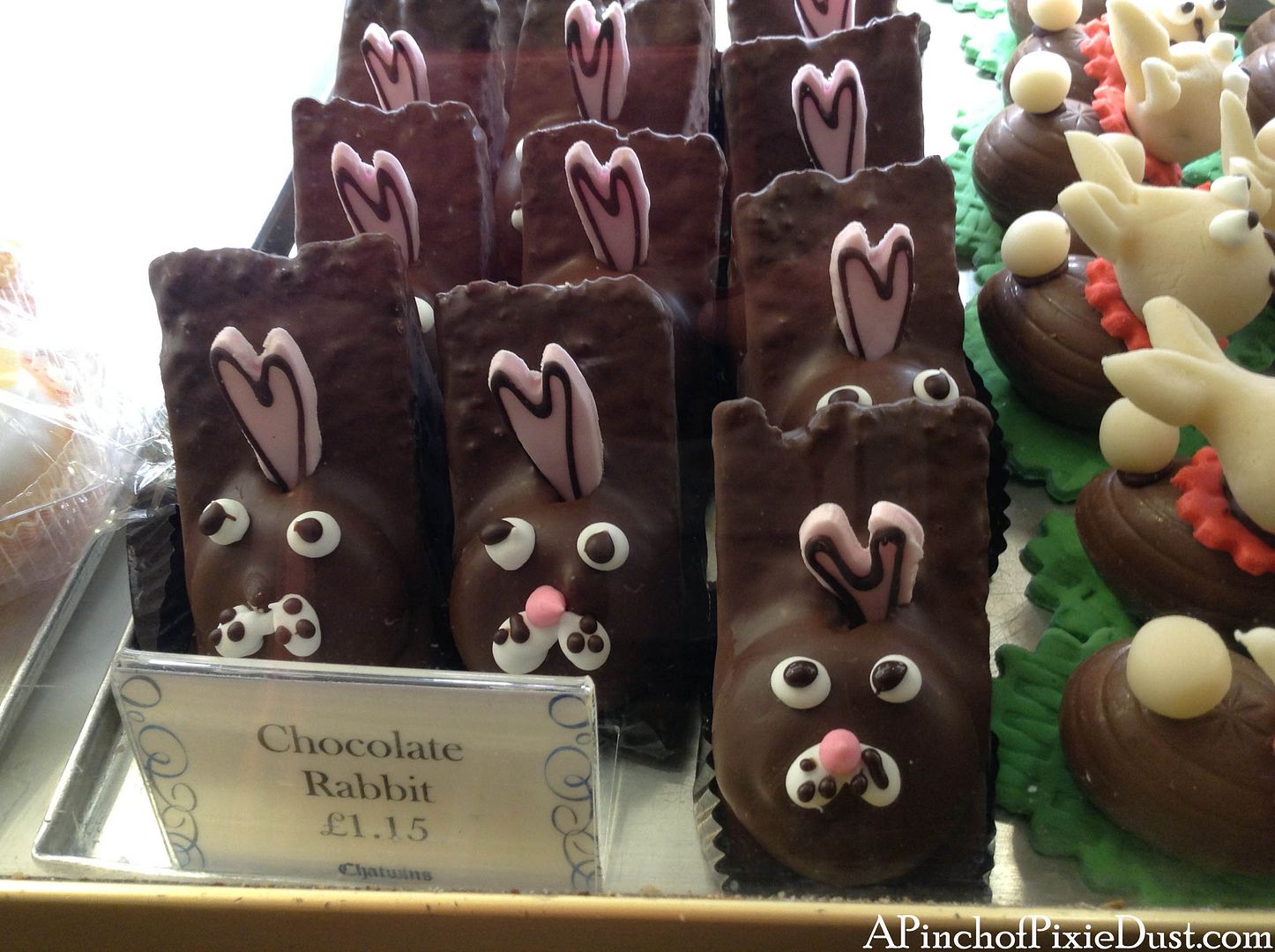 And the chocolate rabbits - they were SO delicious! And not even that expensive...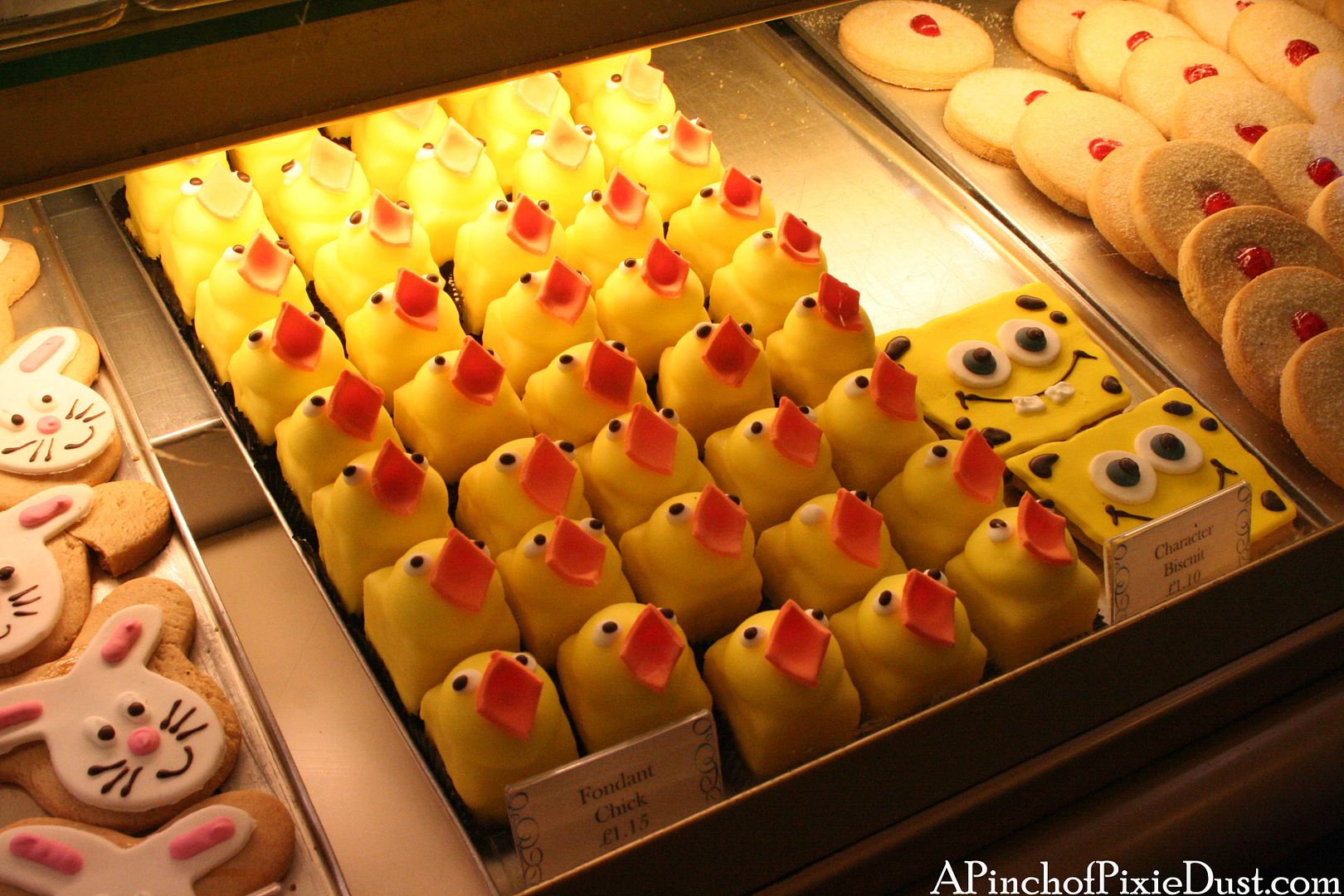 Loved the Fondant Chicks as well...they looked just like Mr. Kipling's Fondant Fancies (which are amaaaazing) only decorated for Easter!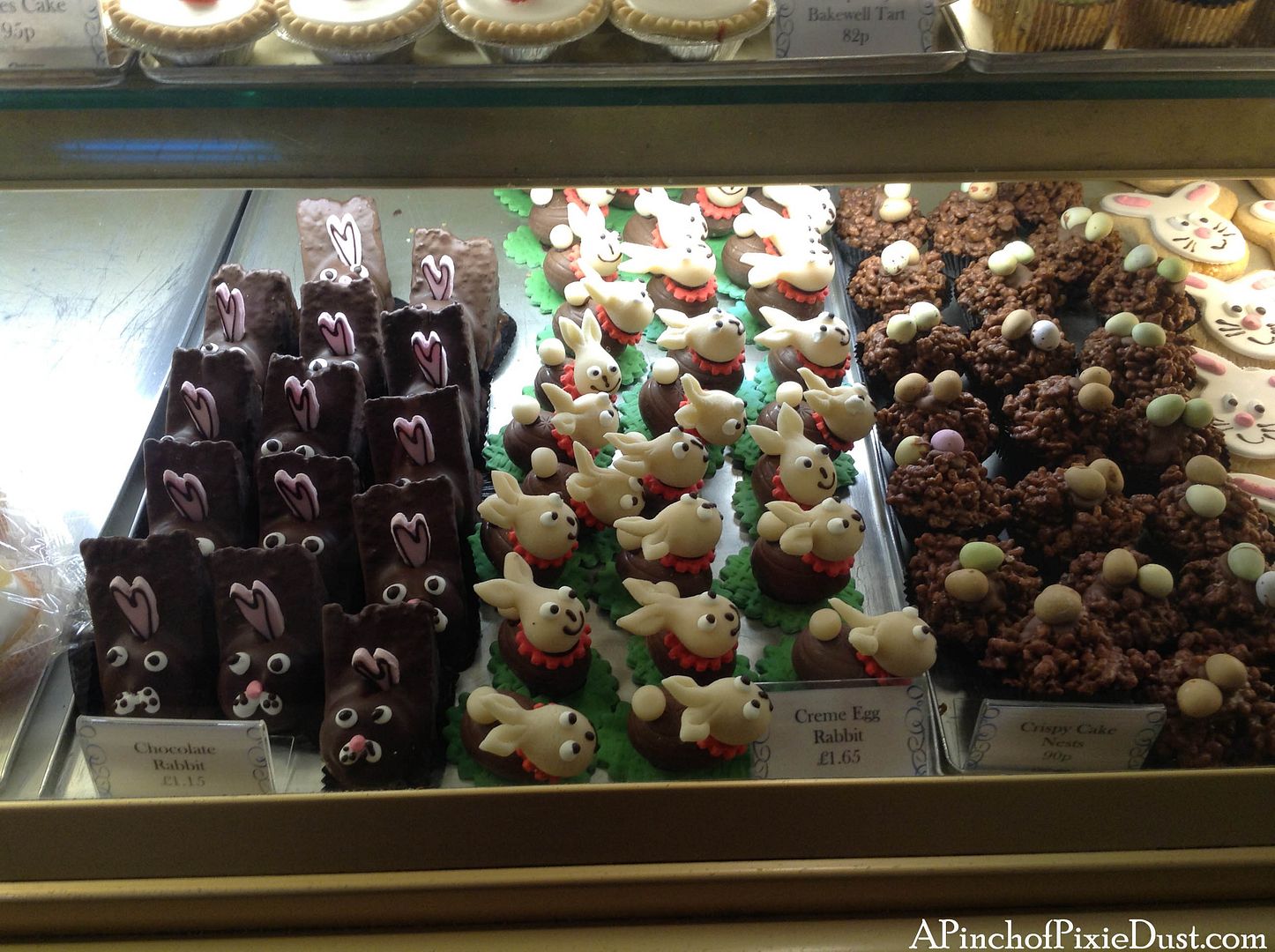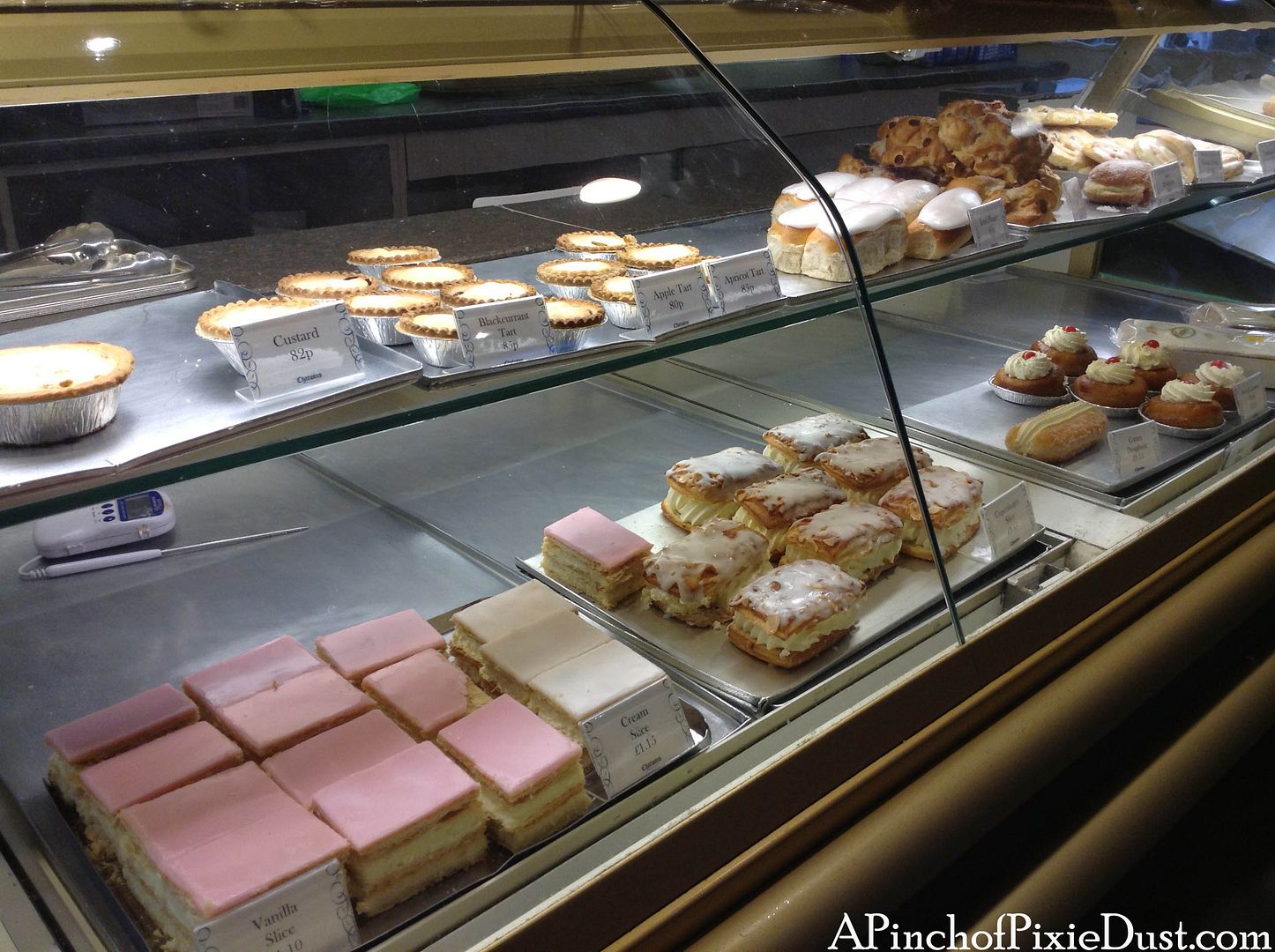 More treats...I basically wanted to try one of everything!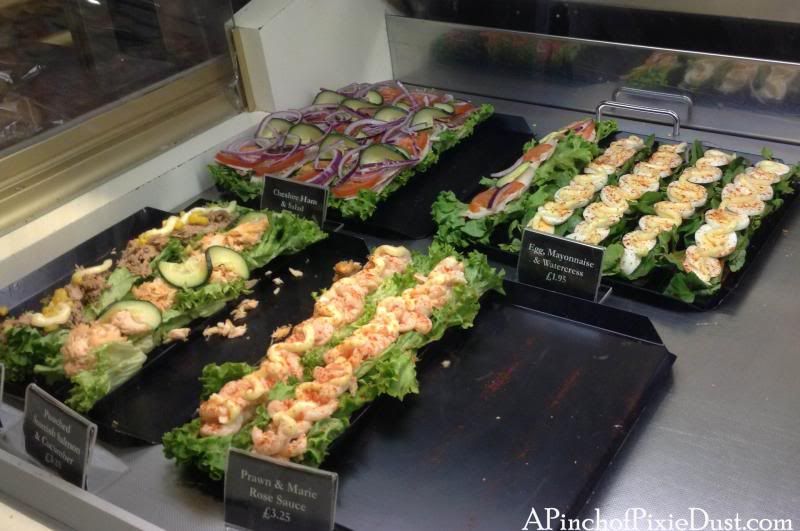 They even had savory items! The pork pies (you can see them in the vlog) looked really tasty and came in a plethora of sizes (ranging from small or "dinky" to large)...but alas, it was a Friday during Lent. No meat for us. I settled for an egg, mayonnaisse, & watercress sandwich instead. I thought it was so clever that they had the appealing-looking fillings of the sandwiches all laid out on trays in the case, then they would slide it onto a baguette when you ordered it, so the bread wouldn't get mushy!
Chatwin's was most definitely a successful stop! I think there might have been seating in the back (I was just looking online, and apparently Chatwin's has some very elegant-looking tea rooms in another location in Chester), but we decided to keep walking.
I was so hungry, I ate my sandwich on the streets - it was delicious! Although with the snow still falling thickly I wouldn't have minded something a little warmer as well...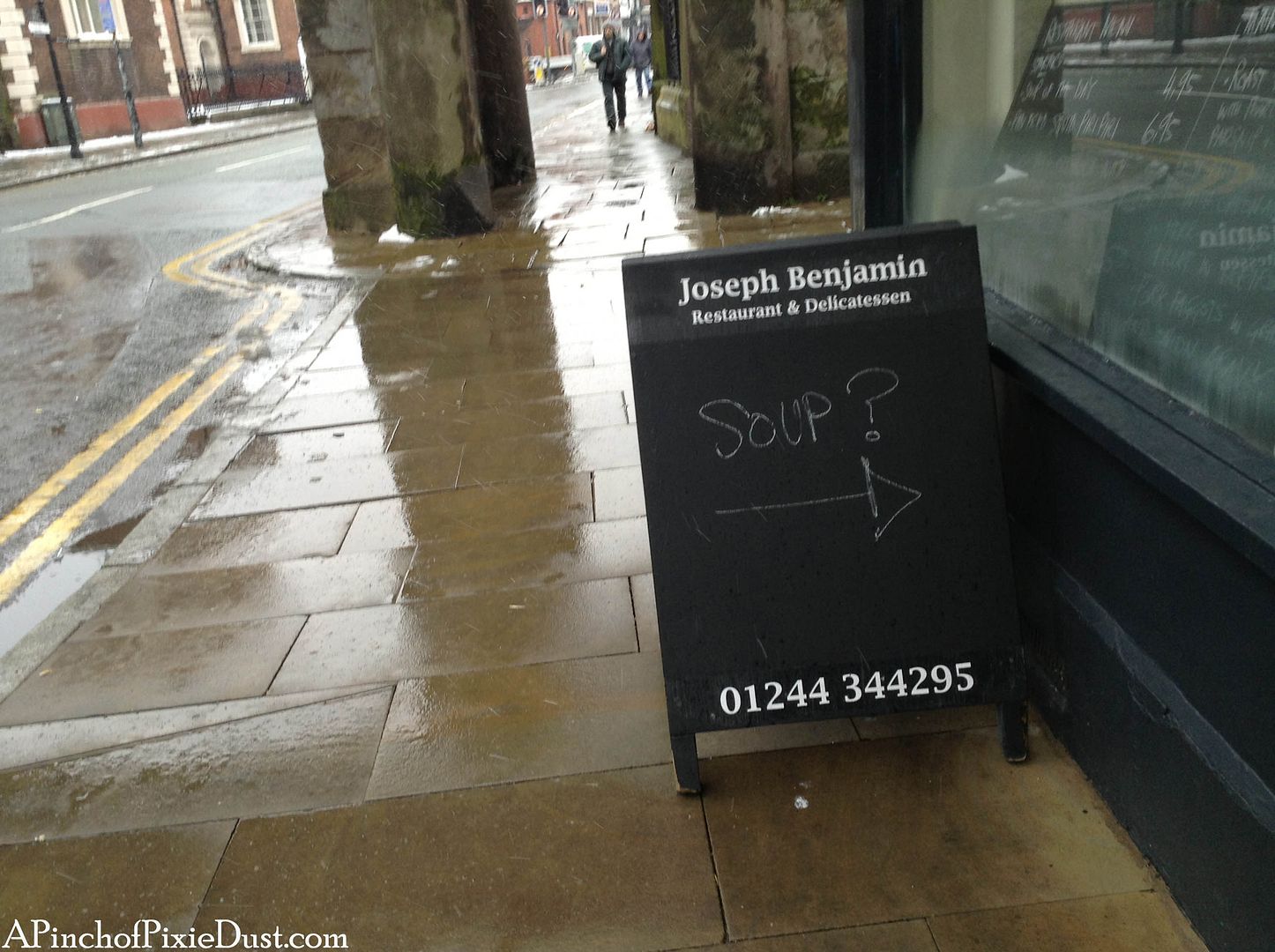 This sign was so simple. All it said was "Soup?" with an arrow, but it made me really want some soup! My brother Porthos didn't feel like stopping for lunch yet though - and I really already had my lunch - so onwards we went. He wasn't willing to stop for soup, but a few shops later he was willing to stop to look at hats...
...and I certainly wasn't going to complain about that! There were SO many gorgeous and tempting chapeaux, but they were all SO expensive.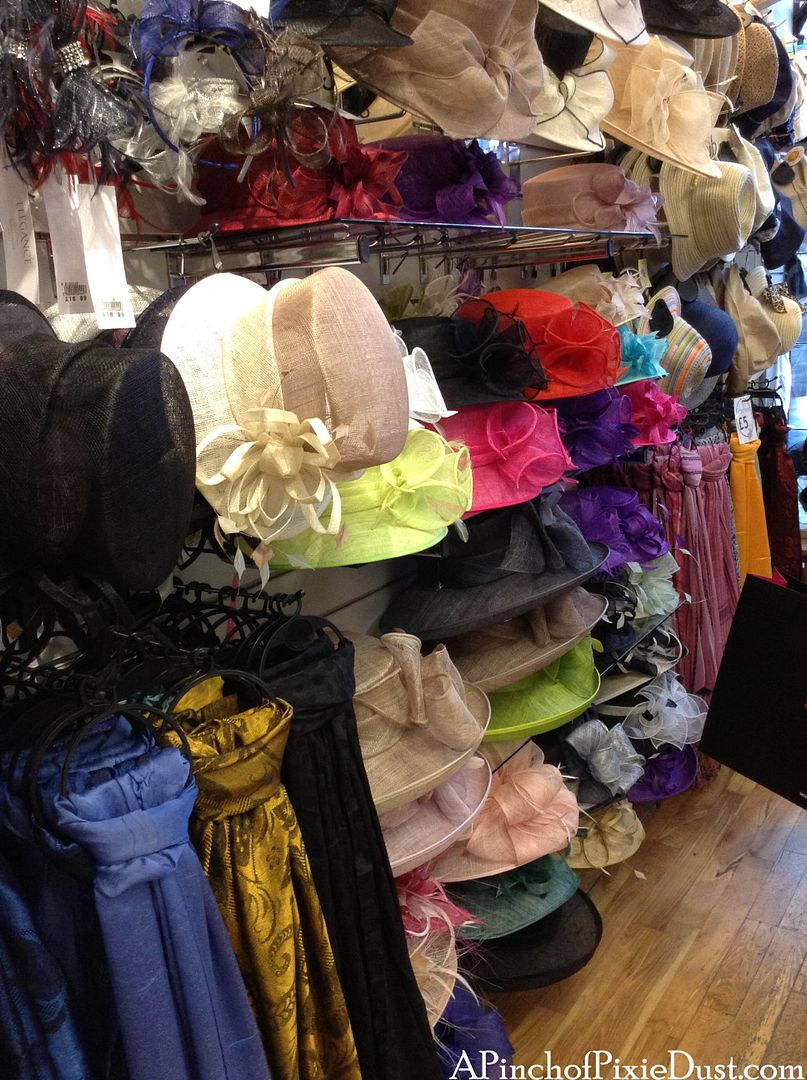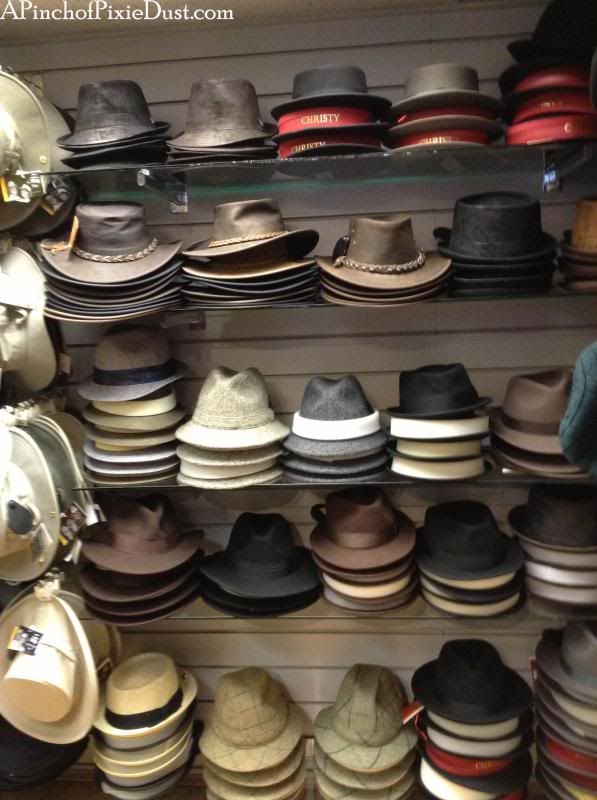 Hats for ladies and hats for gents! Porthos practically lives in his tweed caps (and I'm pretty sure he owns a real top hat too...), so he enjoyed browsing the gentlemen's selection and pondering adding something new to his collection. I loved all the fancy wedding hats and fascinators for women...some of them were pretty outrageous, although not quite as outrageous as a certain pink pair of
Minnie ears
... ;)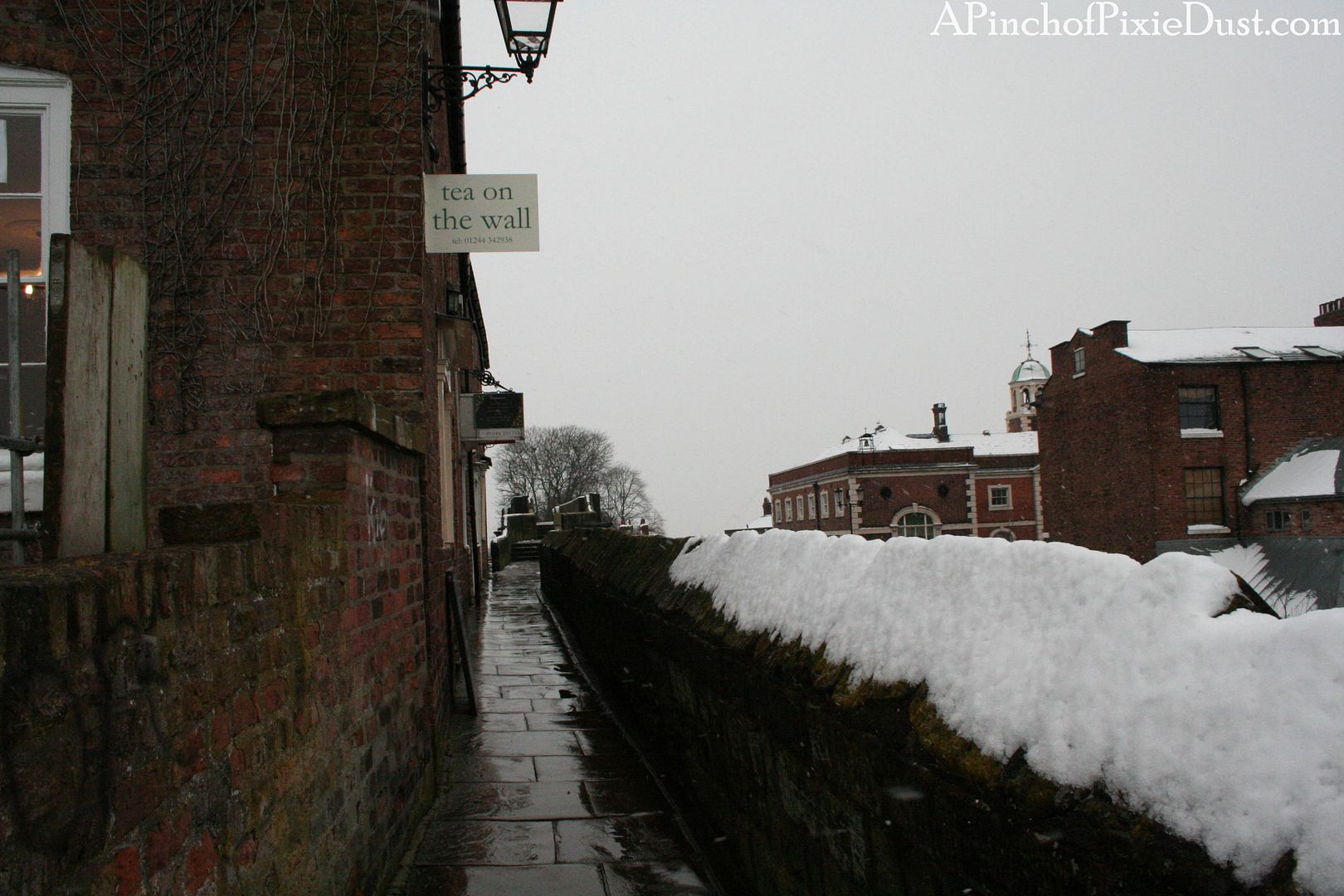 I was very tempted by that "tea on the wall" shop, but Porthos insisted that he was not hungry, so we ventured through the swirling snow and out onto the Chester walls.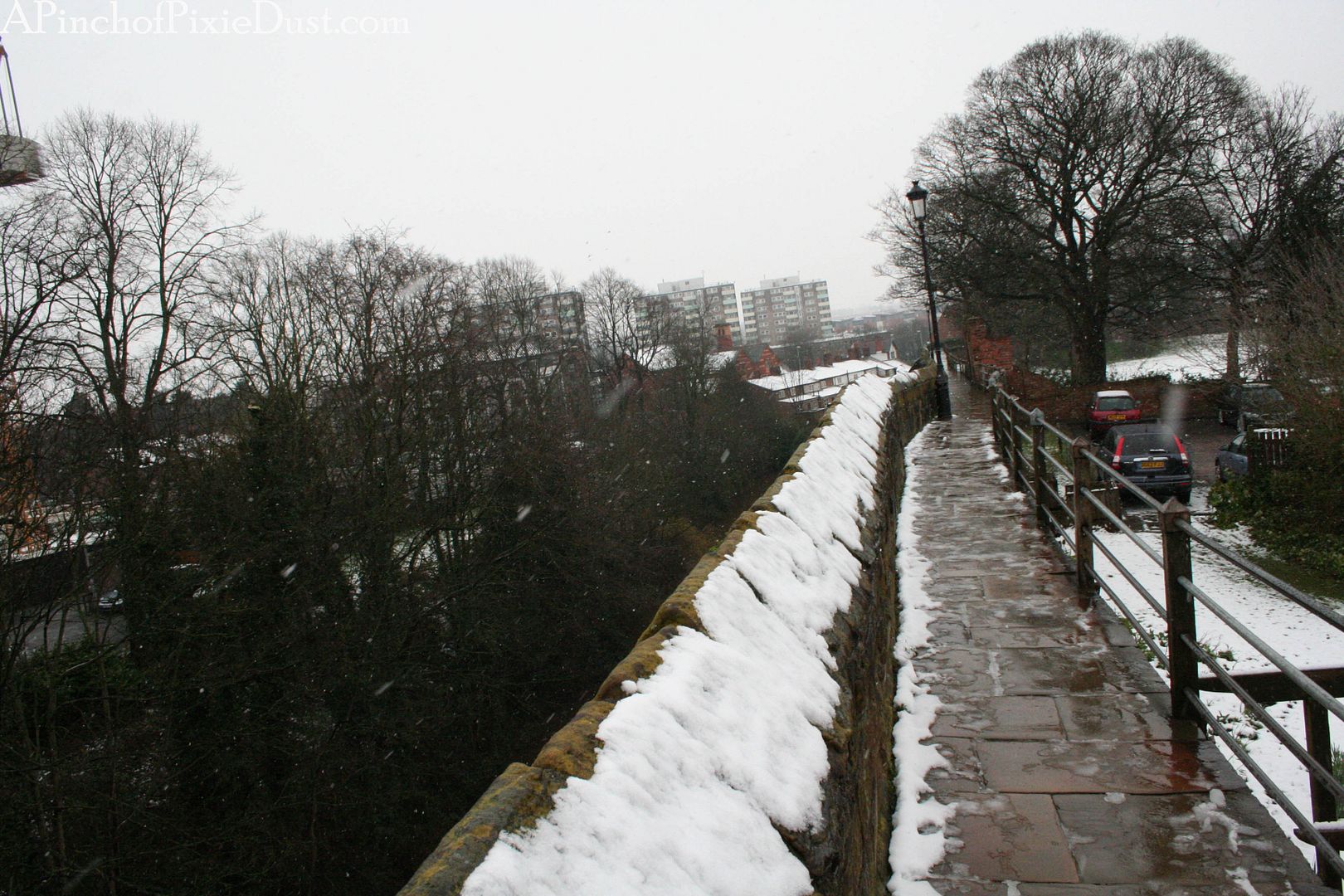 The walls were SO COOL, even amidst snow and slush. The encircle the city and you can walk all along them. There's even a free app (the Chester City Walls Quest) you can download - it worked on the strawberry even without the internet - and at each historical spot along the walls, there's an interactive video or guide to learn from. Porthos and I loved using it!
Chester Cathedral seen from the walls, framed by snow and bare branches!
More Chester quests...coming up in next week's post!