This is not only a Sweet Treat Monday.  This is a Matterhorn Monday...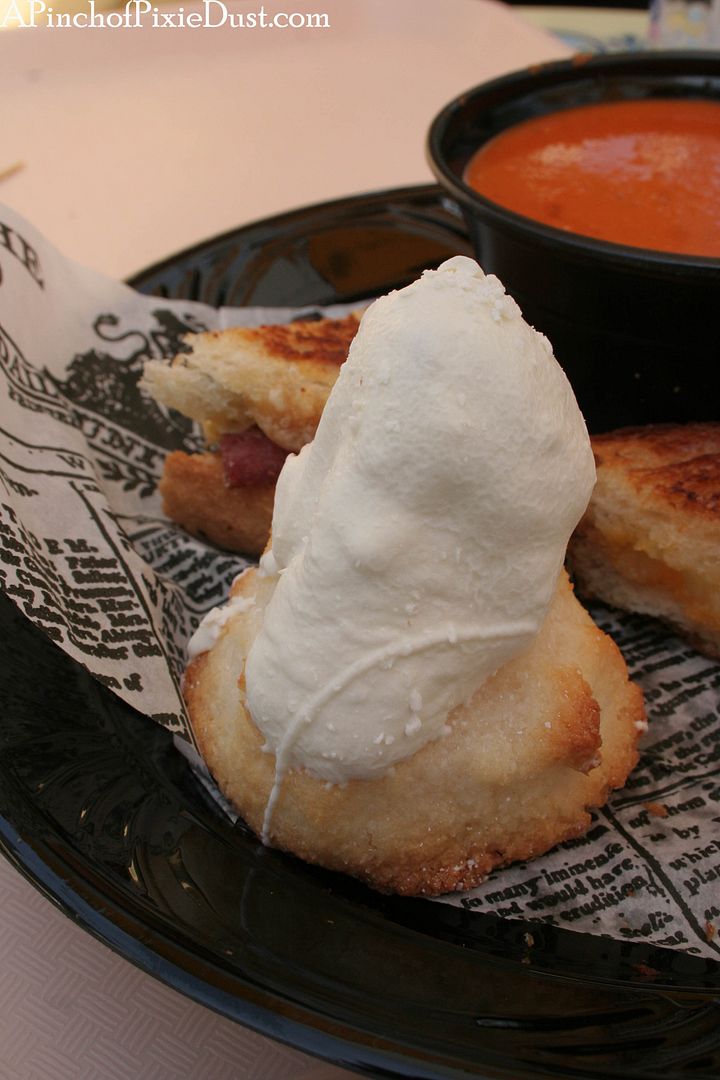 ...or rather, a Matterhorn Macaroon Monday!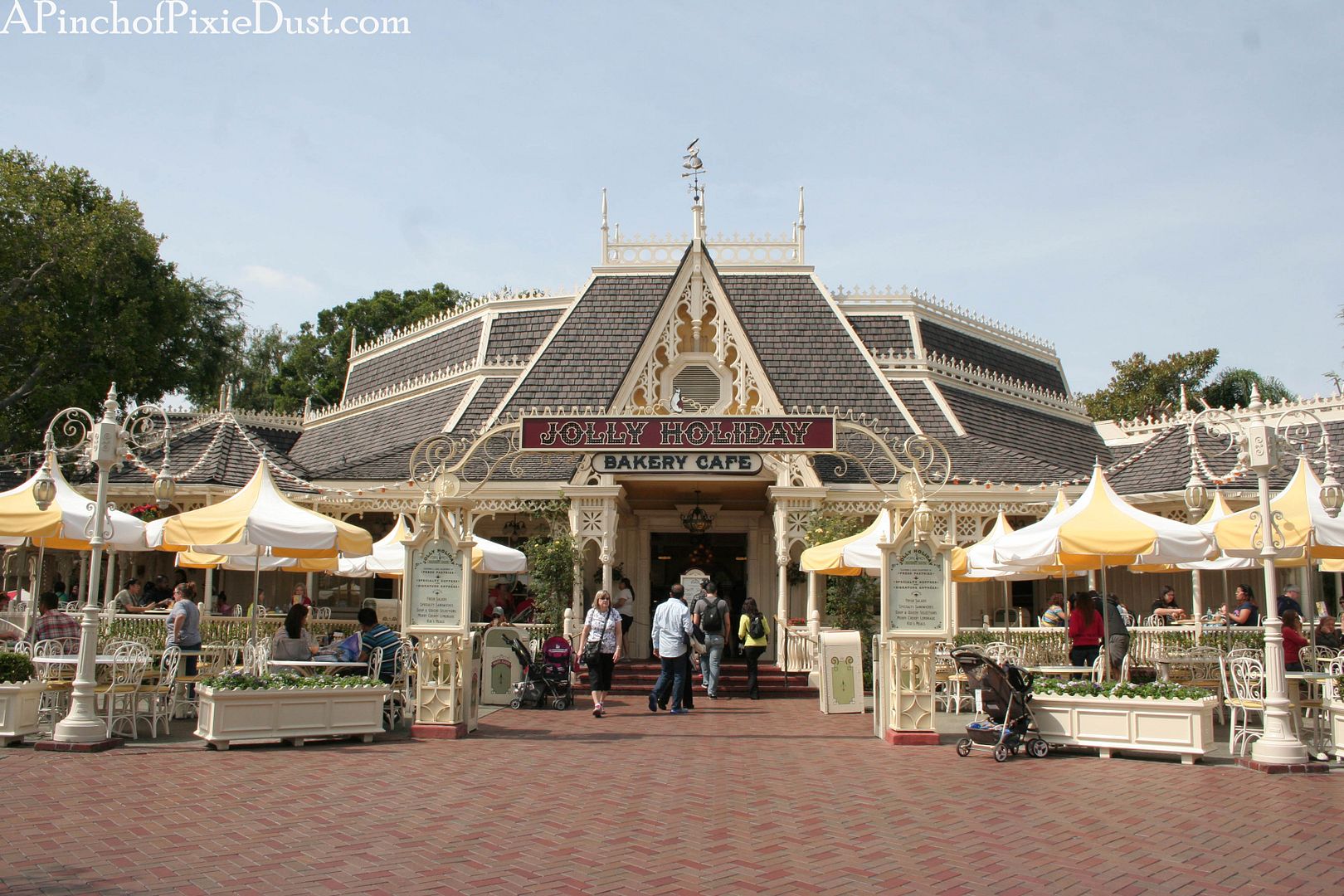 This adorable Disney dessert can be found at the adorable Jolly Holiday Cafe and Bakery at Disneyland in California!
Mary Poppins + a Bakery + Cute Penguins + Tasty Treats = PERFECTION.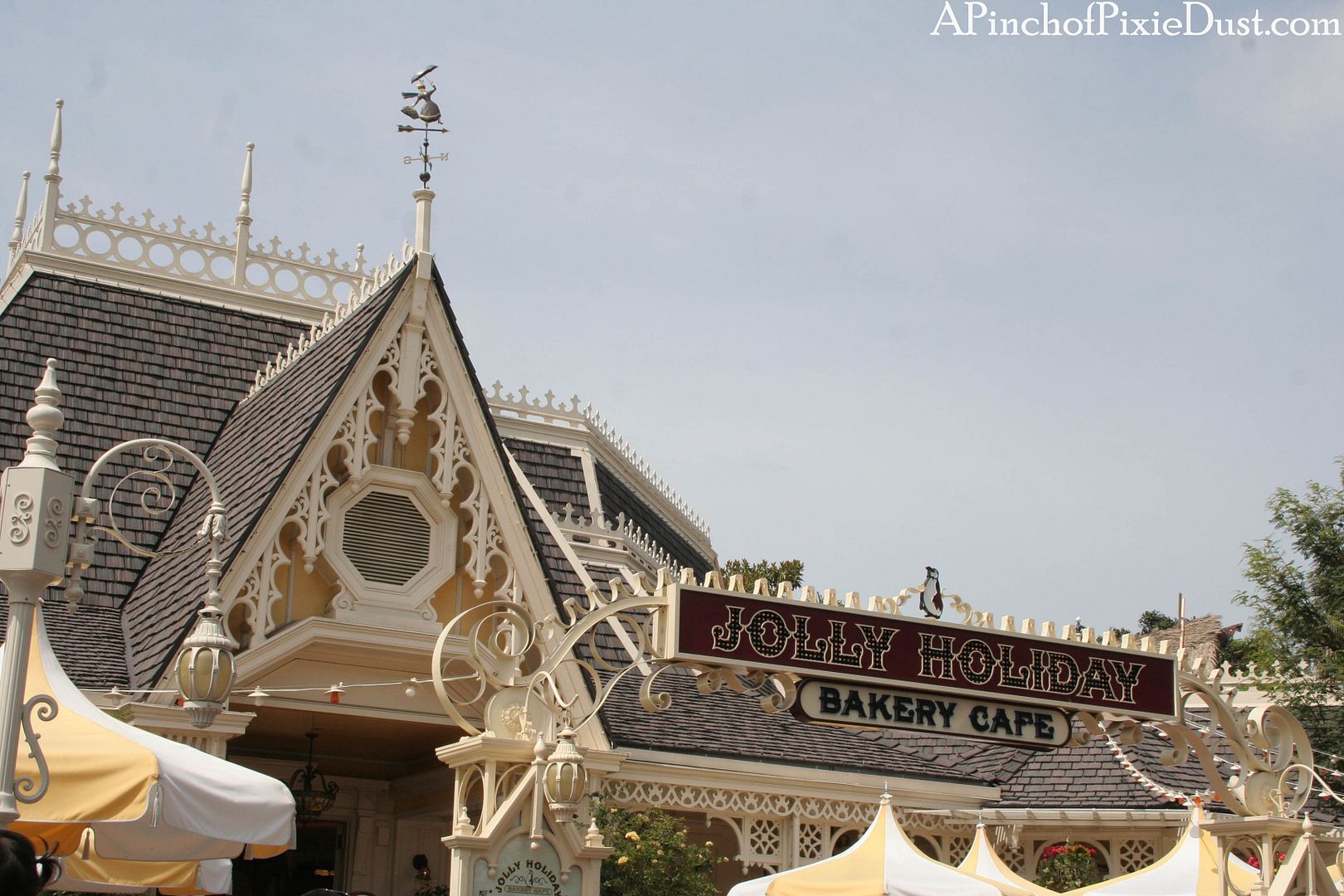 Just look at that weather vane...it's Mary!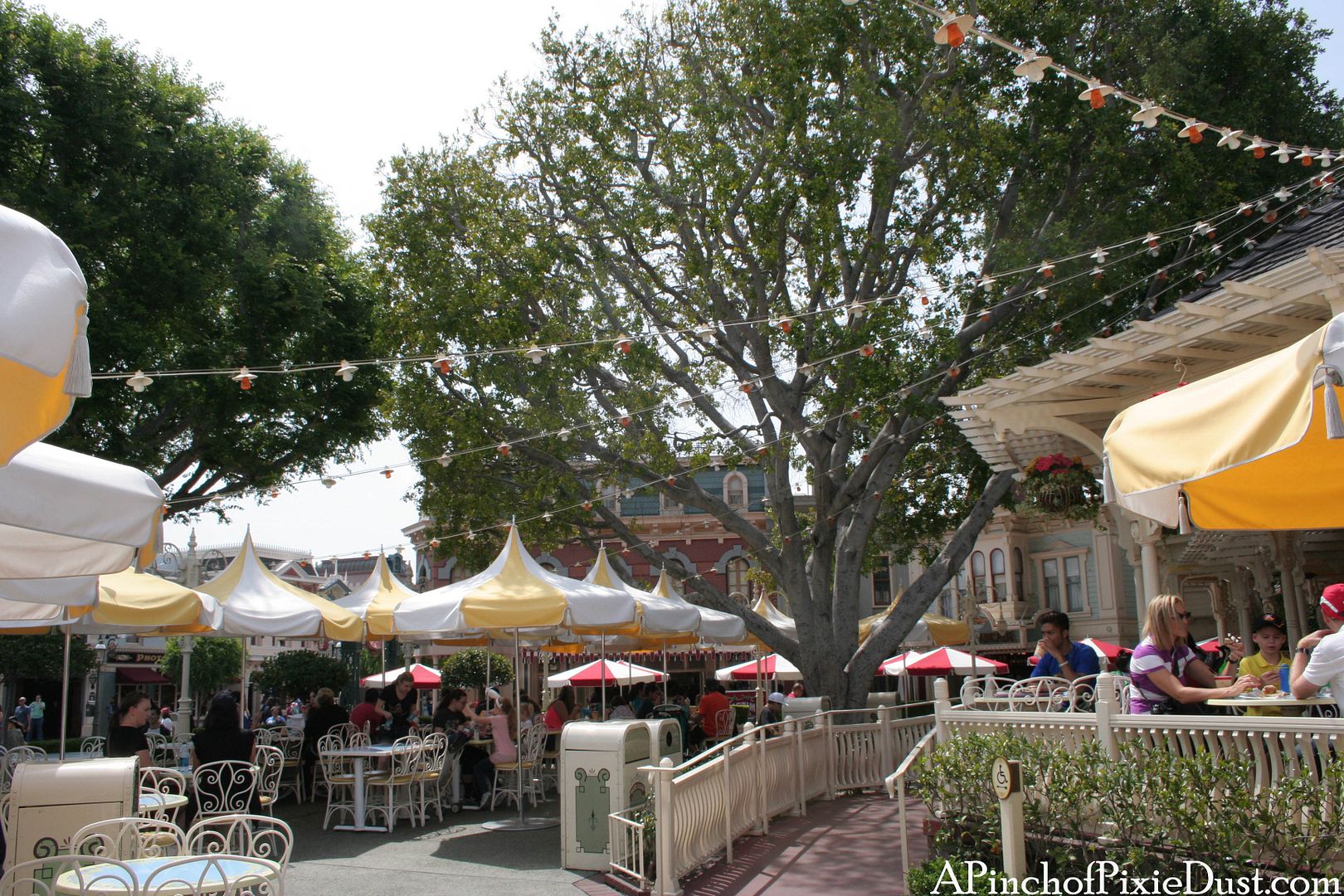 And out front there's a charming courtyard with lights and trees and tables.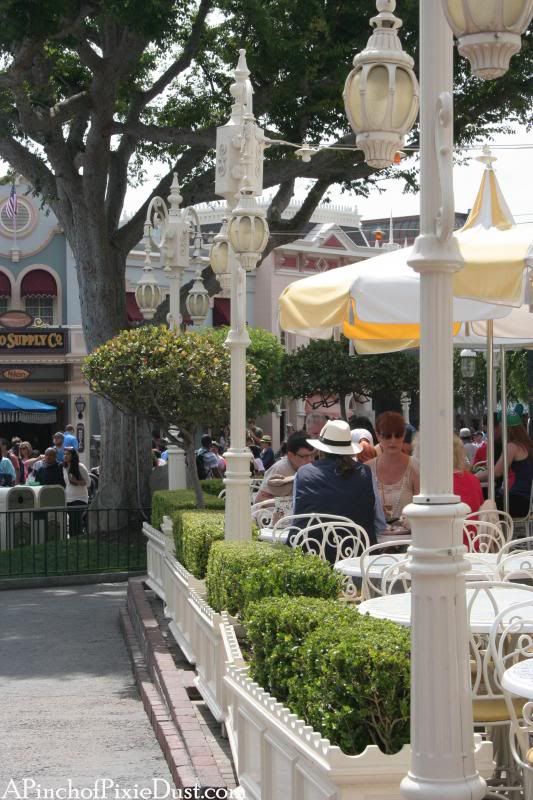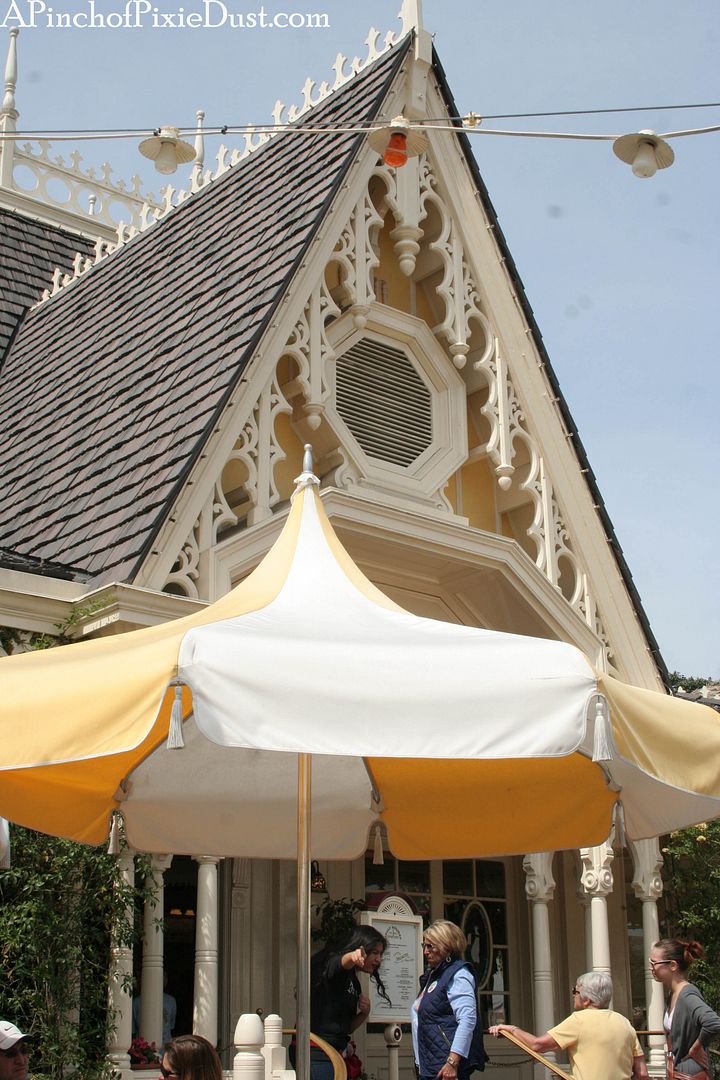 Some detail shots - I loved the cheerful yellow building, the hedges separating the seating from the street, and the elegant umbrellas!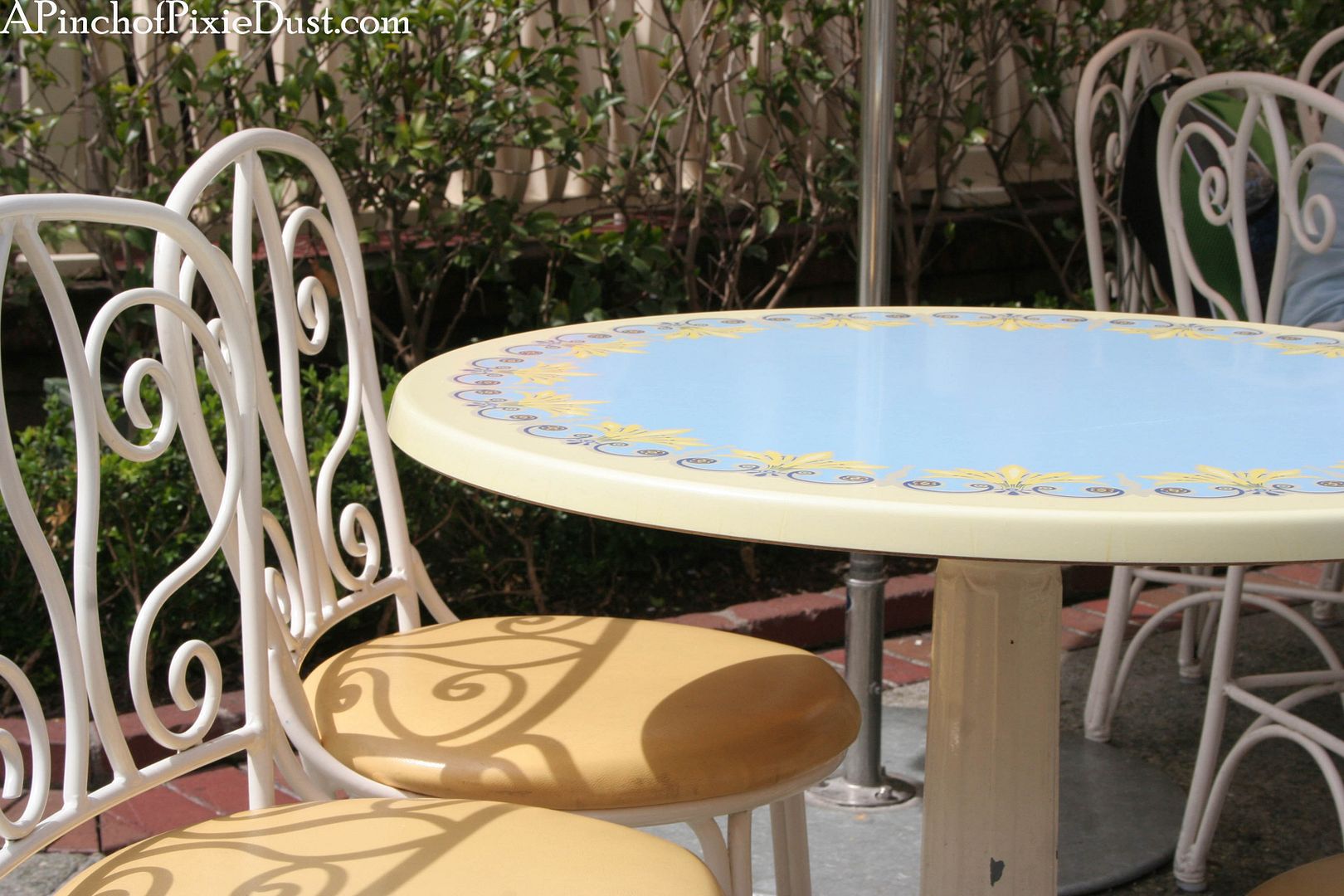 The tables and the chairs look spit spot and very proper...I feel sure Mary would approve!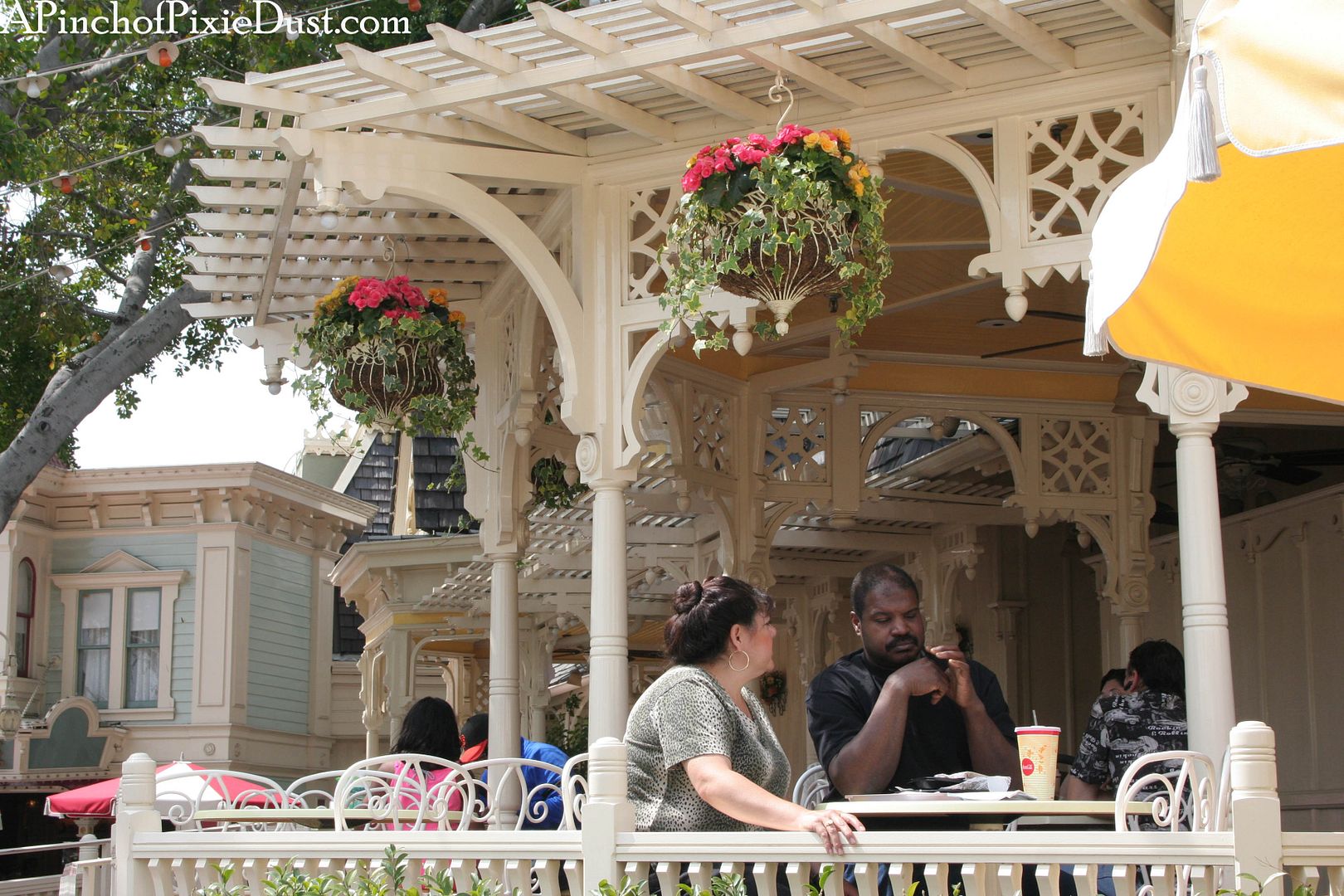 But before we sit down and get comfy, let's go in and place our order!