One afternoon on our last WDW trip, we were at the Animal Kingdom, and we had a few extra counter service credits from the dining plan burning holes in our pockets.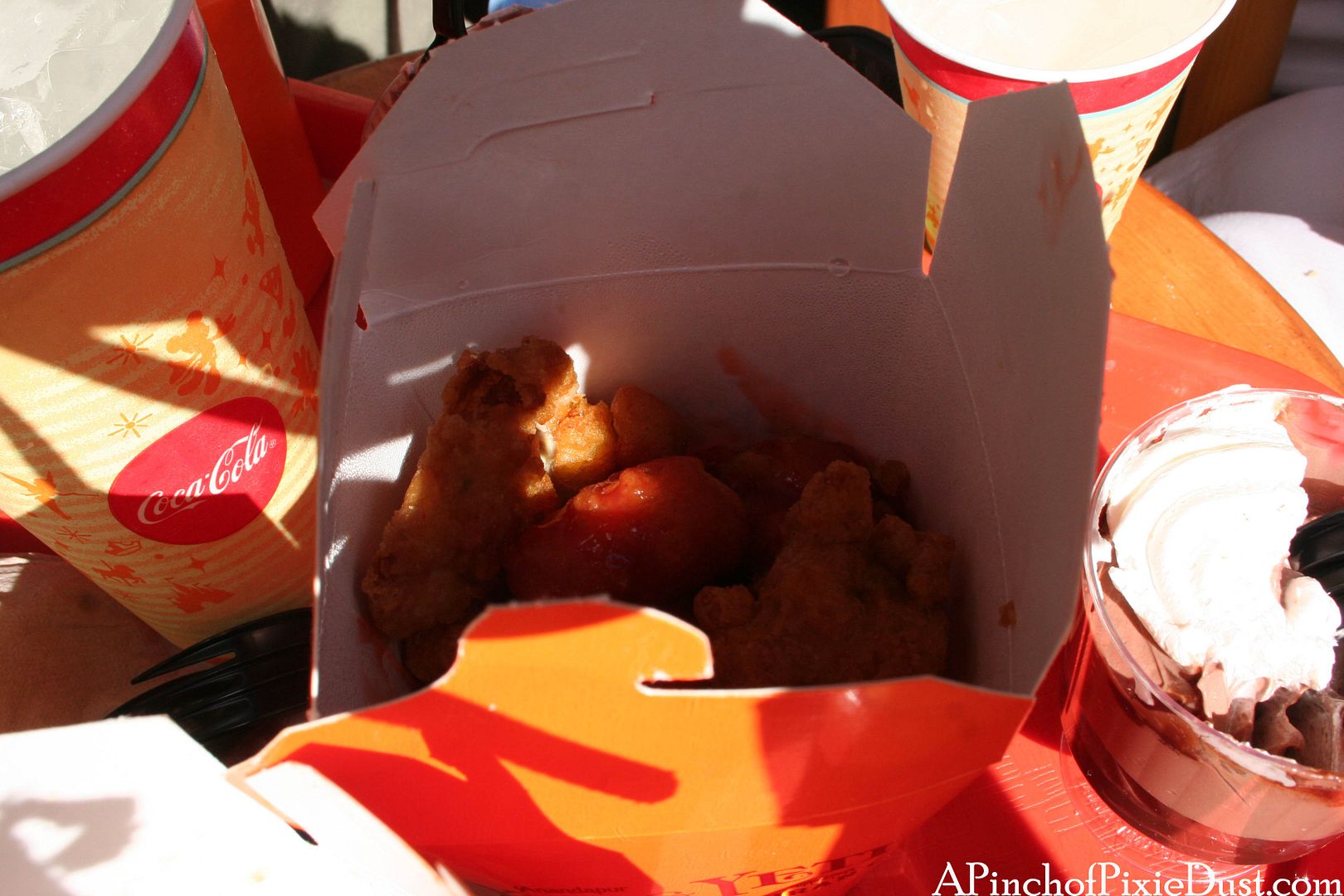 The Yak and Yeti window seemed like a good place to use them up - we love the honey chicken at the Anandapur Local Food Cafes! We had never tried the desserts before but were destined to be pleasantly surprised...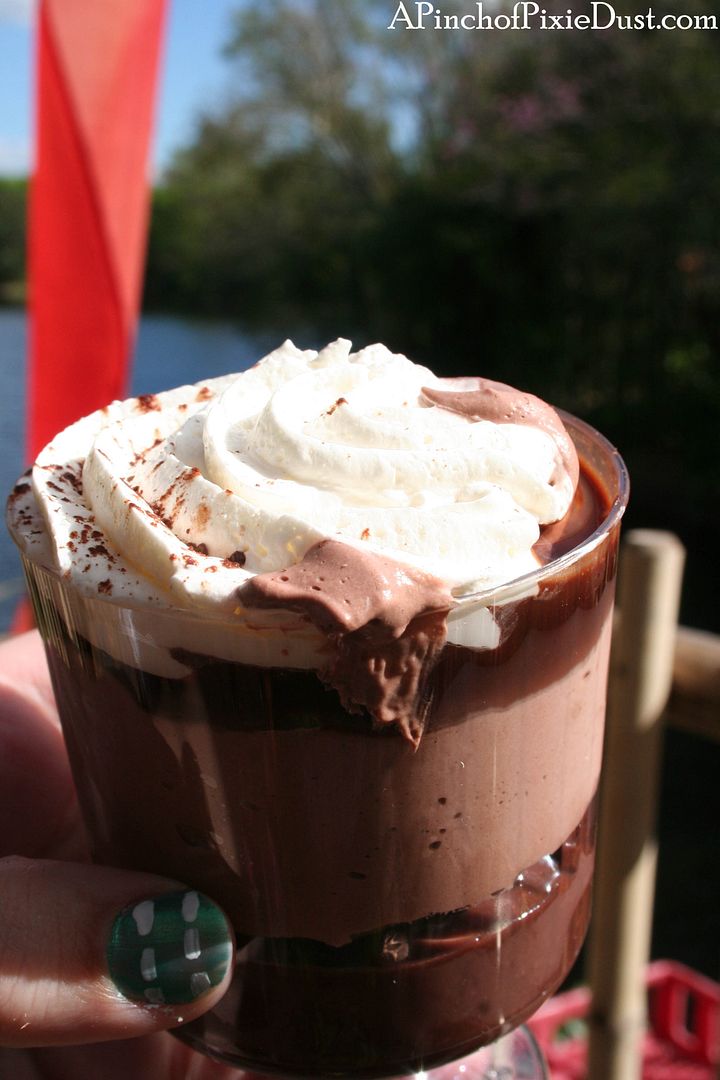 Aren't they beautiful?? I had no idea they'd be so pretty - and yummy! You never know with counter service desserts at Disney World. Some places - like
Starring Rolls
at Hollywood Studios or
Kringla Bakerij og Kafe
at Epcot - have an absolutely amazing sweets selection. Other places just have that boring chocolate cake or carrot cake in a bowl that you'll find all over property.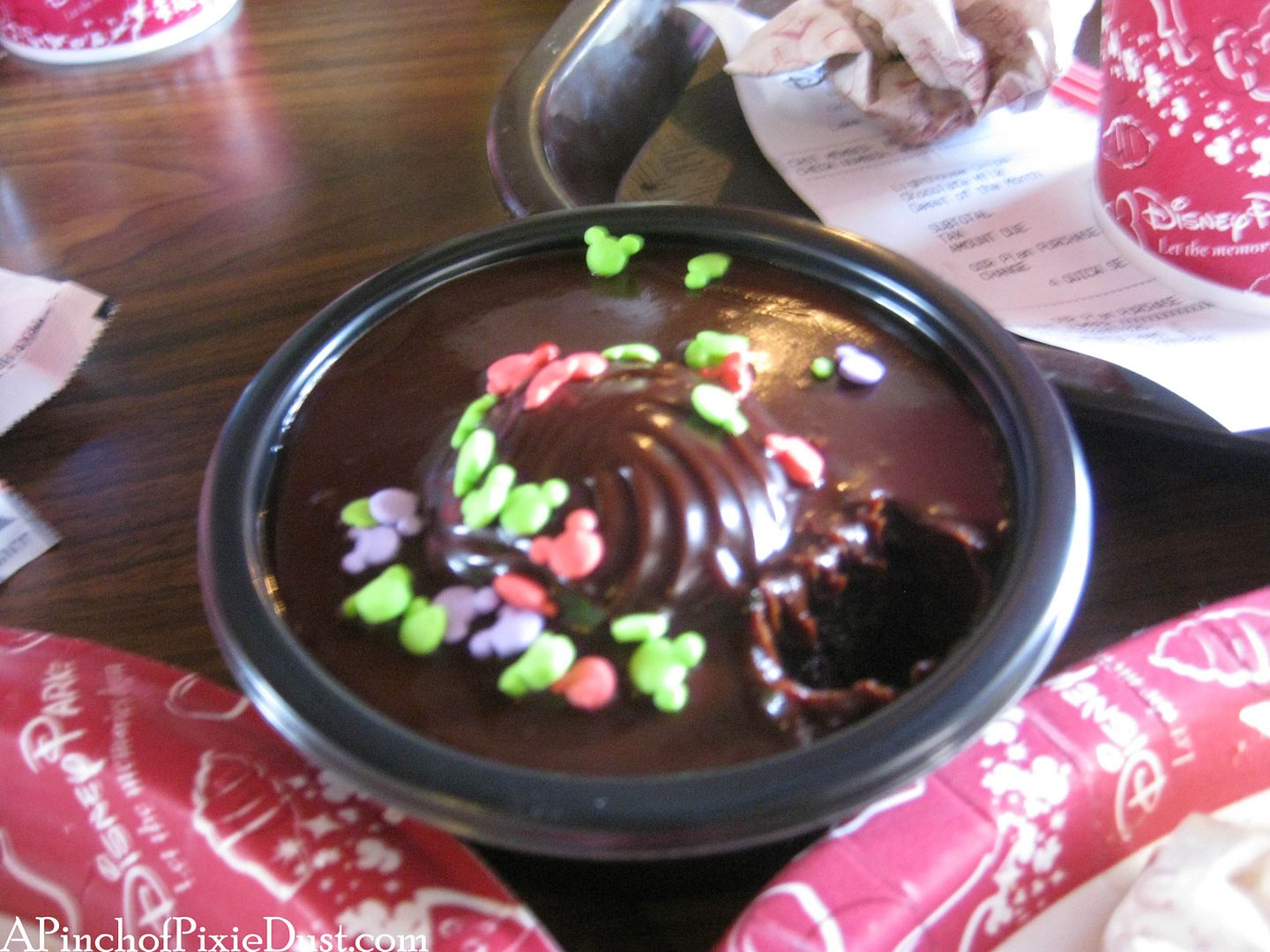 It's nice enough, but I'm a Disney dessert snob. When I'm picking a place to use CS Disney Dining Plan credits, I want delicious savory and sweet options - because my credit is going to get me a drink, an entree, and a dessert. The Yak and Yeti counter service fit the bill nicely.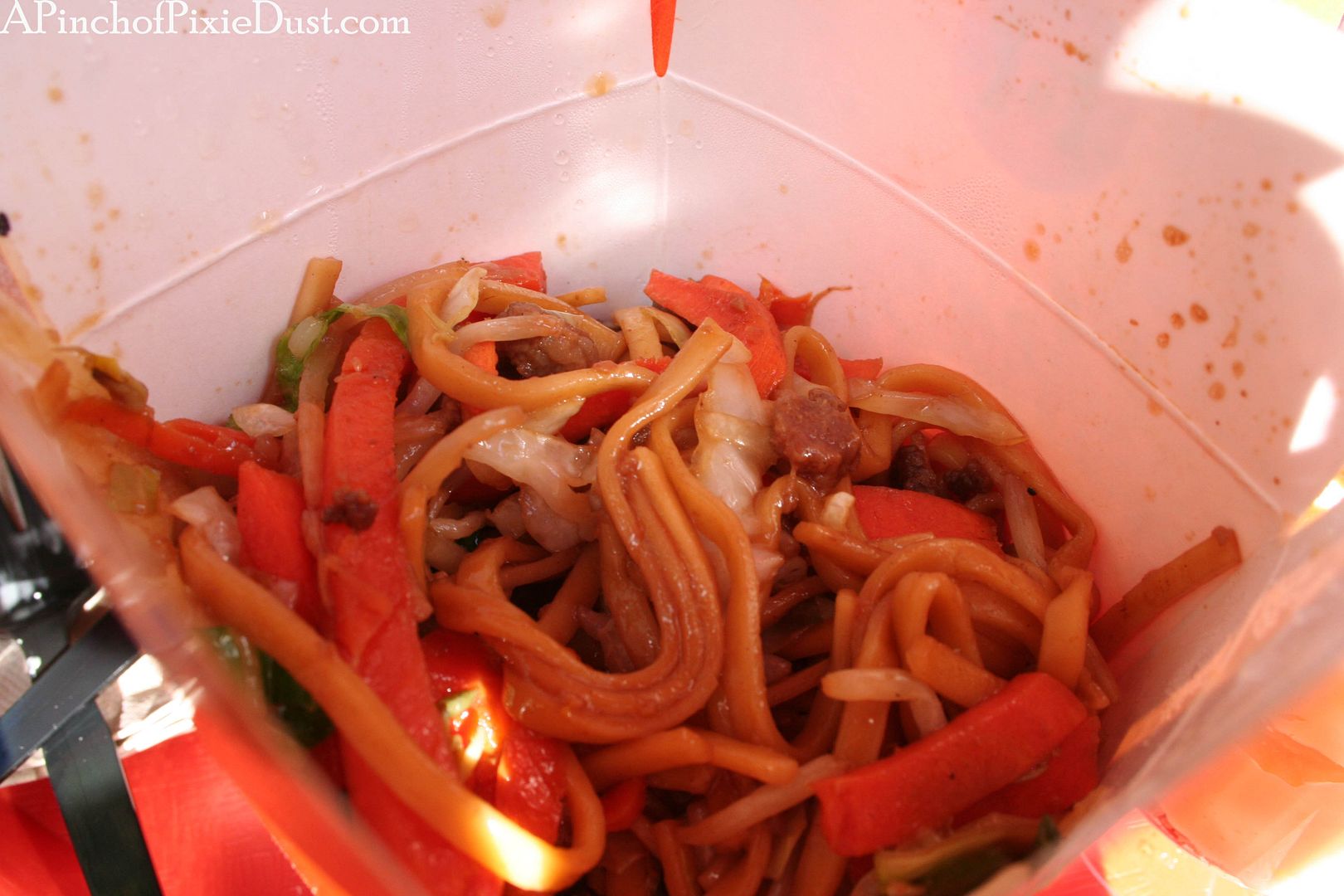 If you can choose a place with more expensive meals, that's a bonus too, since you're getting more value out of your dining plan. I decided to splash out on the Beef lo Mein. Very nice, but I think the honey chicken is still my favorite...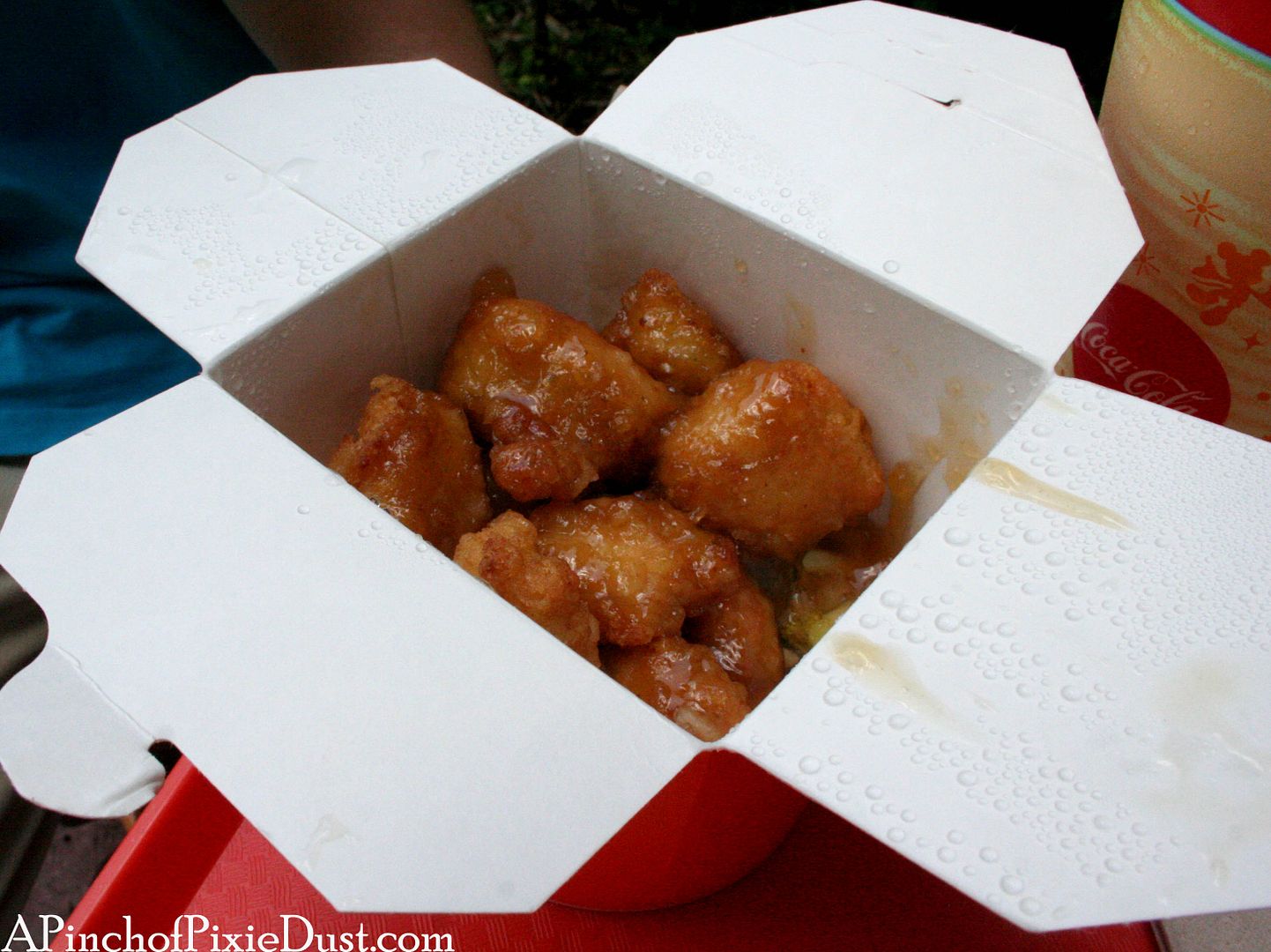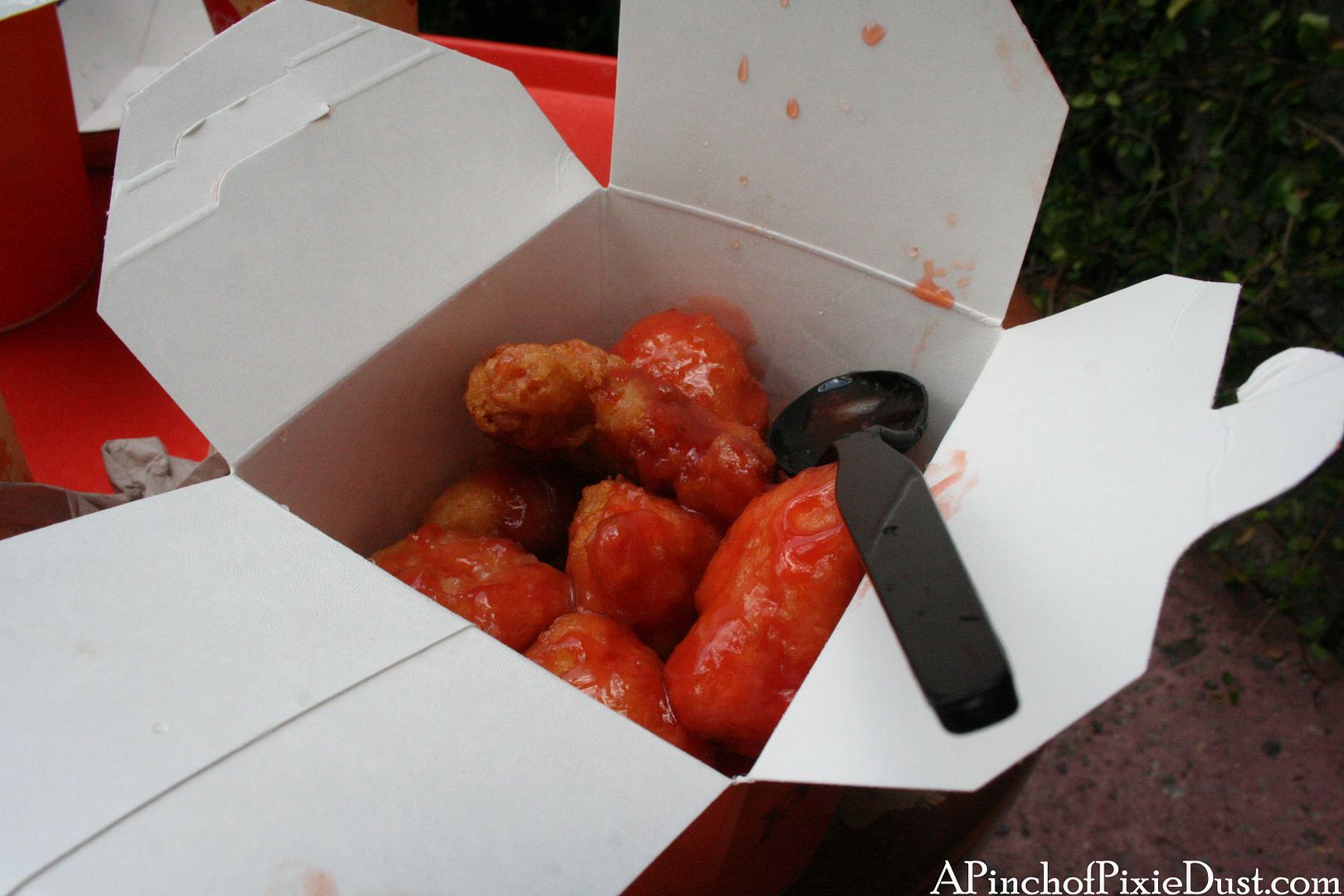 Honey Chicken is on the left, Sweet and Sour Chicken is on the right. I've tried them on previous occassions - both are yummy, crispy tempura chicken soaked in sauce served on top of a bed of rice - make sure you stir up the container first so you get some sauce in the rice! The sweet and sour had pineapple and peppers, which I wasn't a huge fan of. But I did love the big broccoli and carrot pieces in the honey chicken.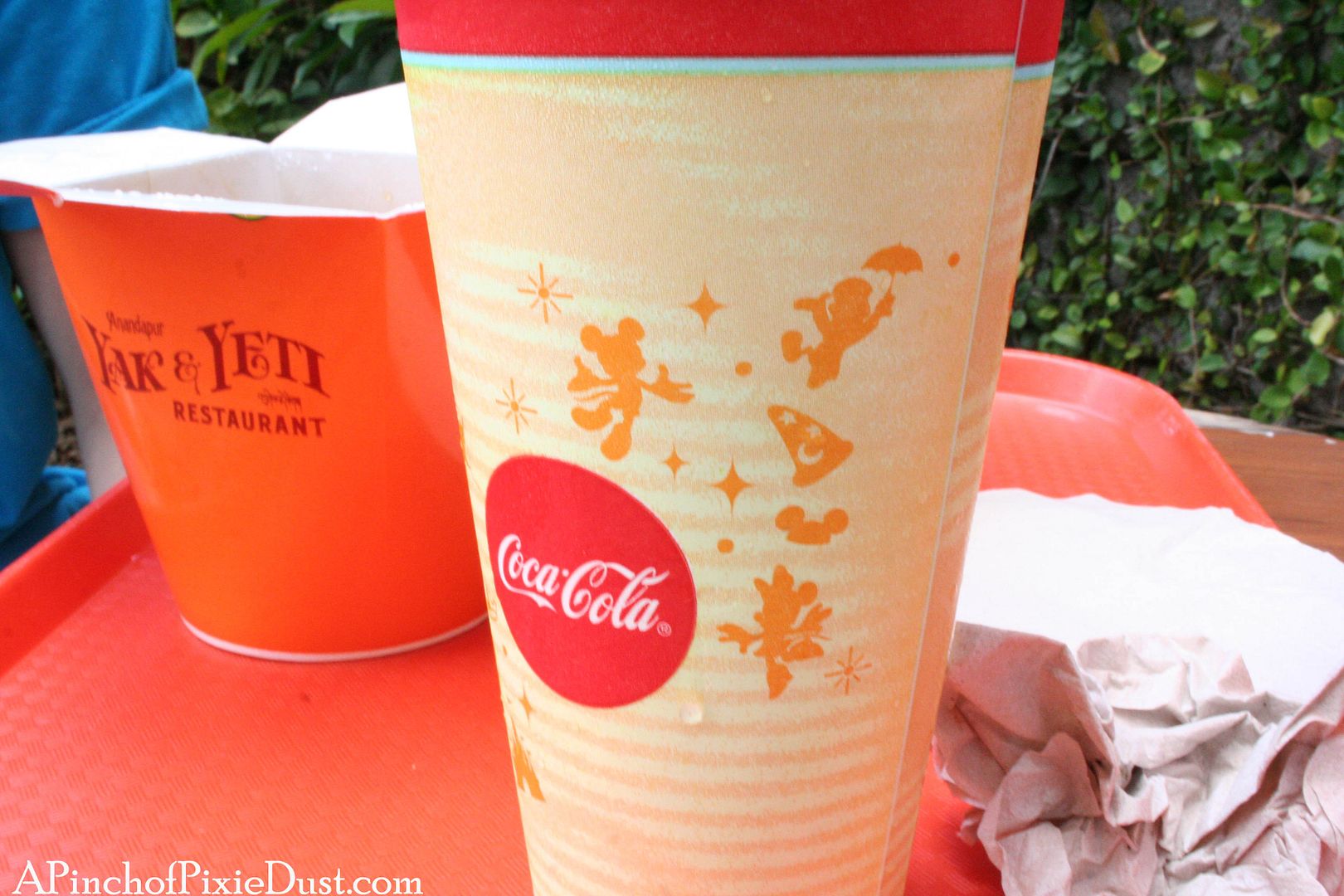 I love the bright orange Yak & Yeti boxes - eating out of them is one of those hooray-I'm-at-Disney World moments. :) And I always love looking at the interesting array of sauces in the condiment cart!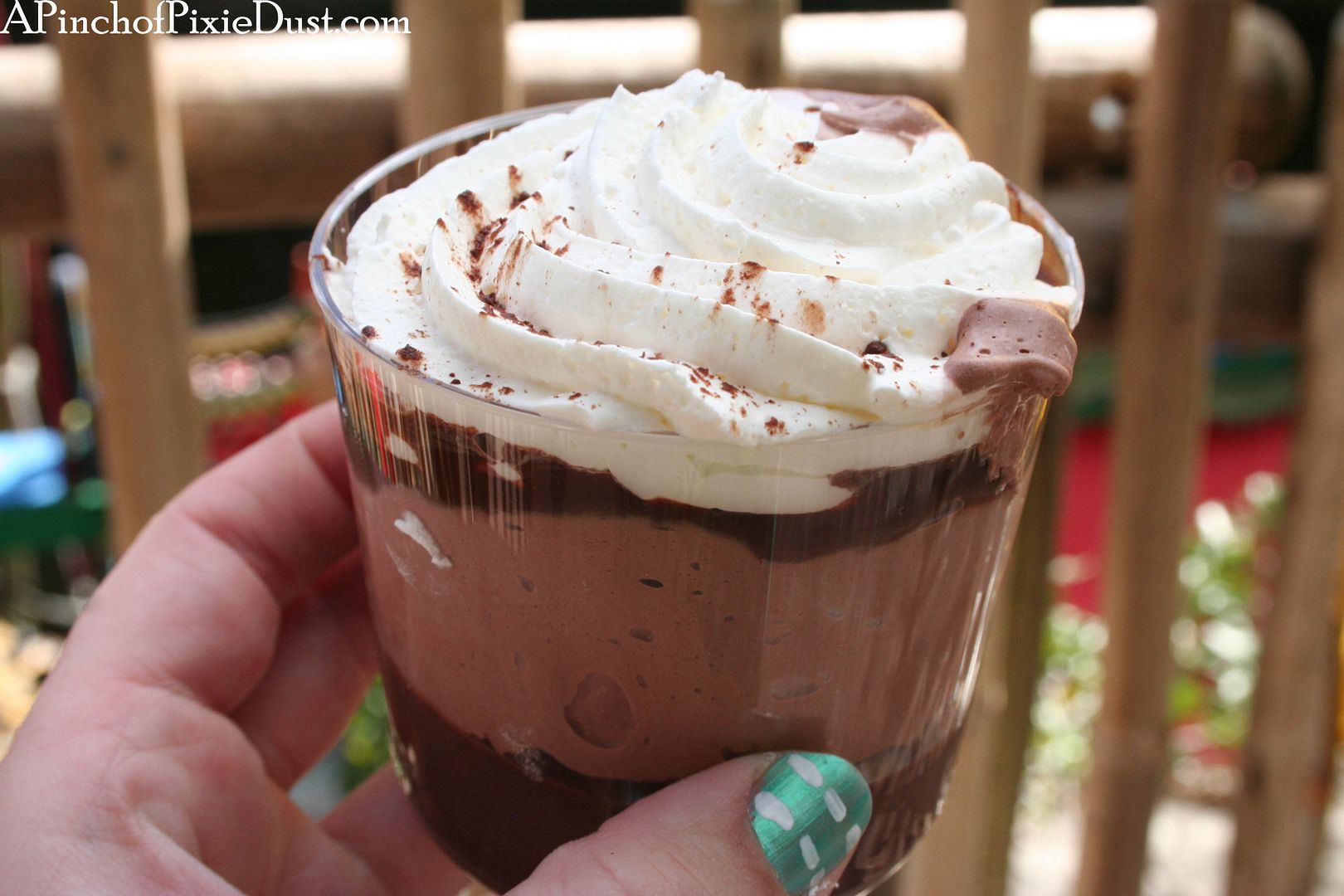 But let's get back to the desserts! This is the Triple Chocolate Mousse. I thought the consistency was a little bit more like a nice, light pudding than a mousse, but it was still rich and chocolaty and delicious...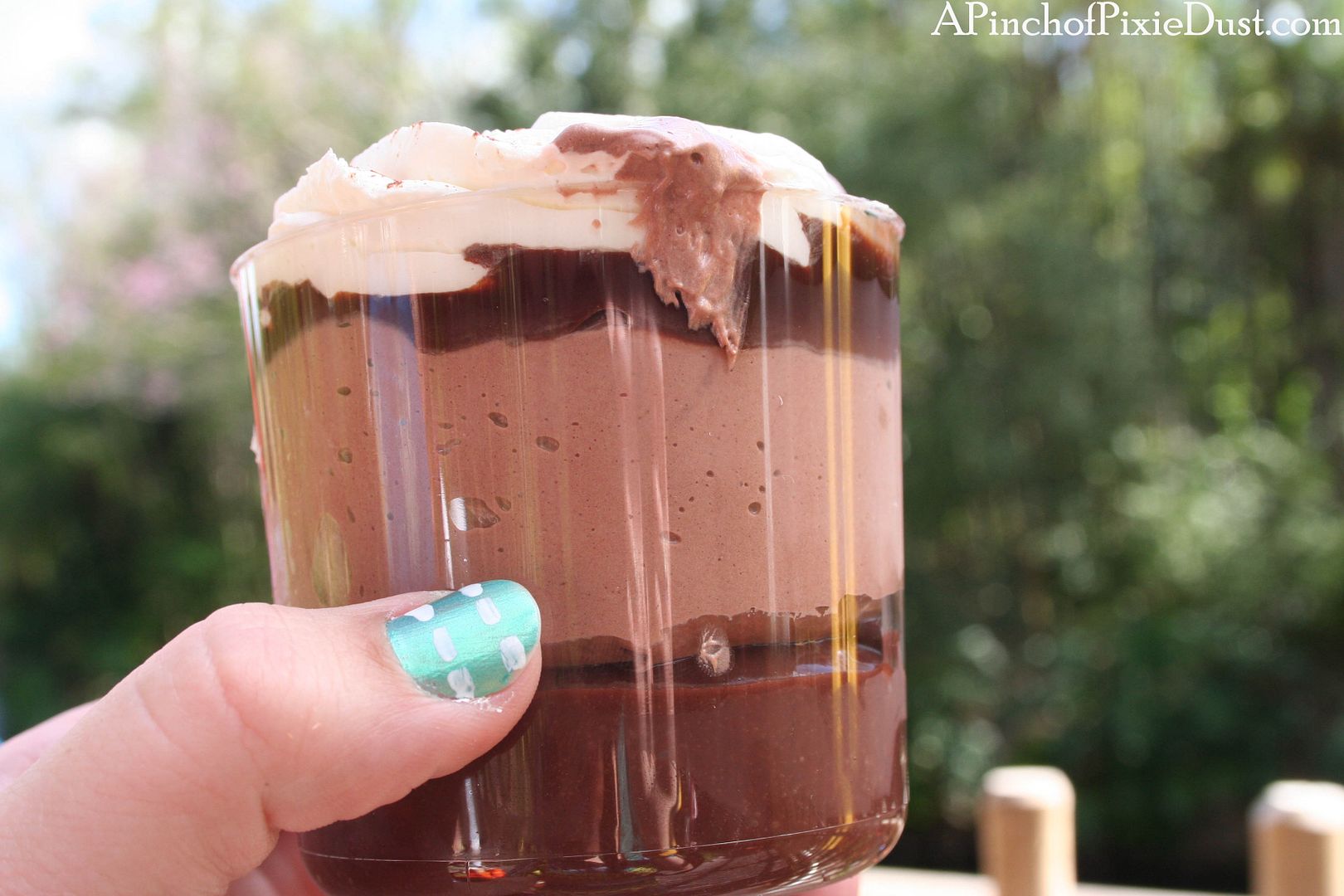 There were several types of chocolate pudding/mousse layered with a swirl of whipped cream and a dusting of cocoa on the top. Yum!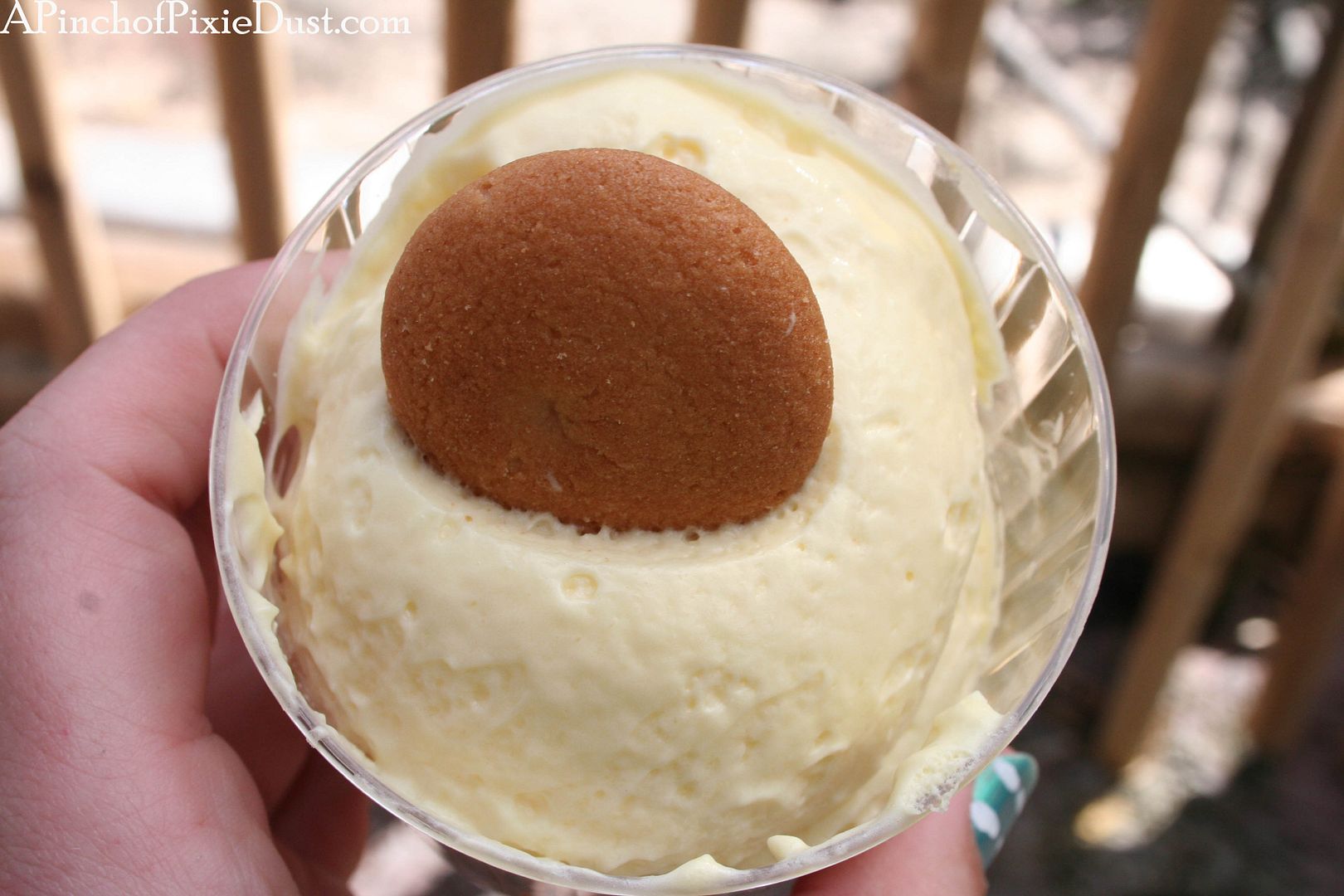 The other dessert we sampled was the Banana Pudding. There aren't a whole lot of banana desserts on property, so it was fun to see this and try it. There's a Nilla wafer perched on top as well as...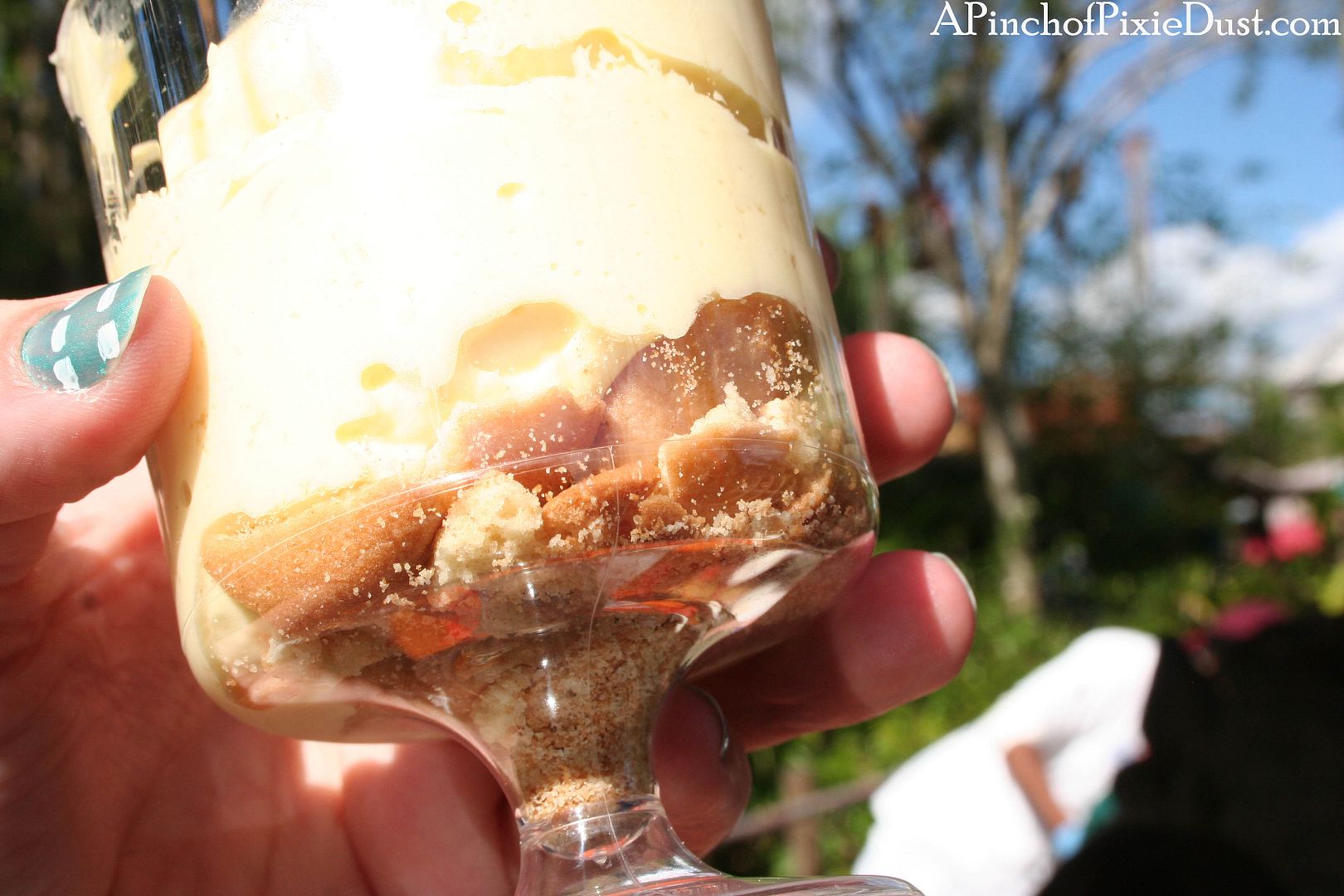 ...some wafers crunched up on the bottom! I'm not normally a huge pudding fan, but this was very tasty. Just like the chocolate mousse, it was very rich and creamy.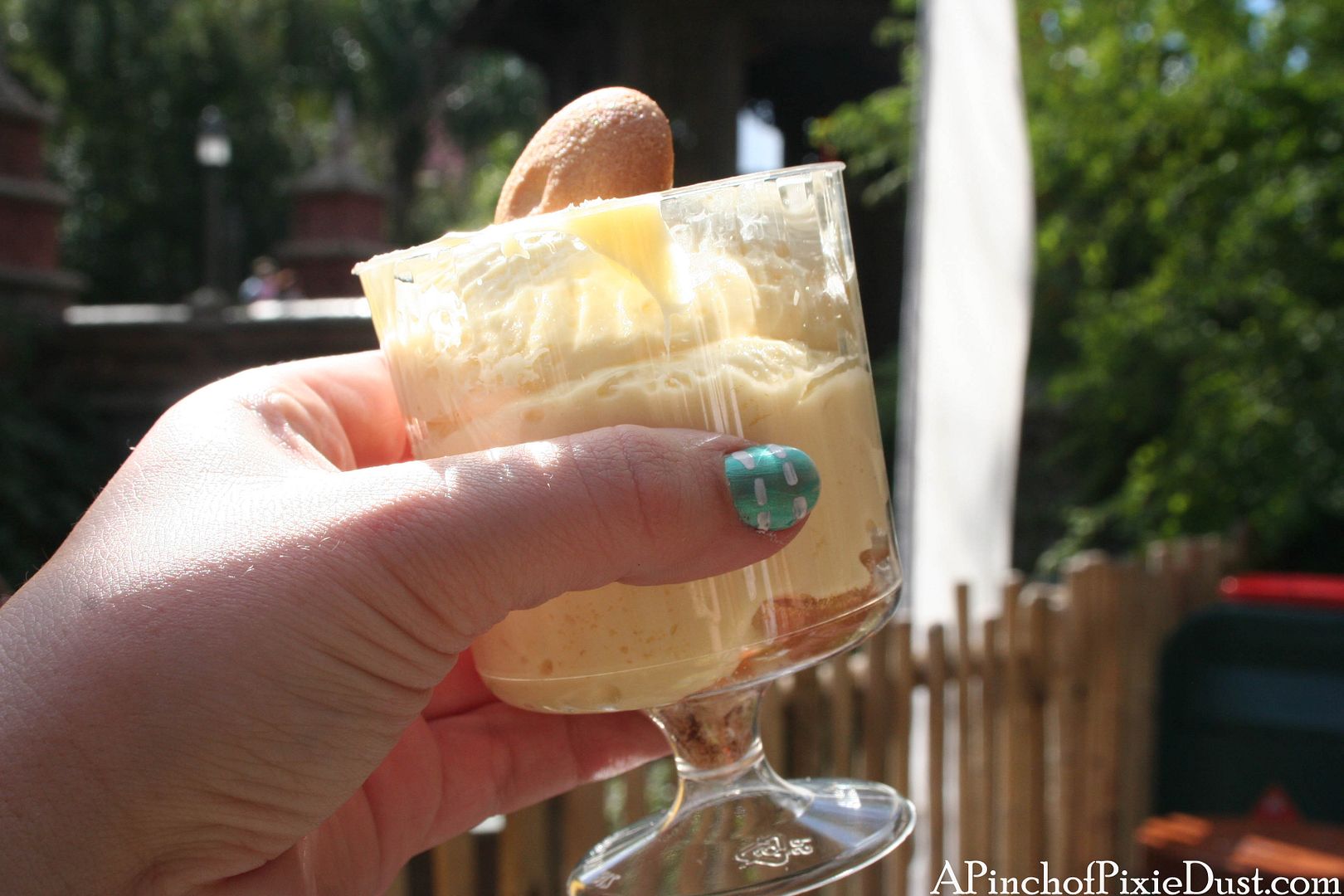 The yaks and the yetis definitely know how to do good puddings!
We had our Yak & Yeti feast in one of my favorite secret courtyards at the Animal Kingdom. It's directly across from the counter service window and down some steps - you can also find it behind the
Royal Anandapur Tea Company
, just follow the winding ramp. I love the strings of lamps overhead and the greenery all around.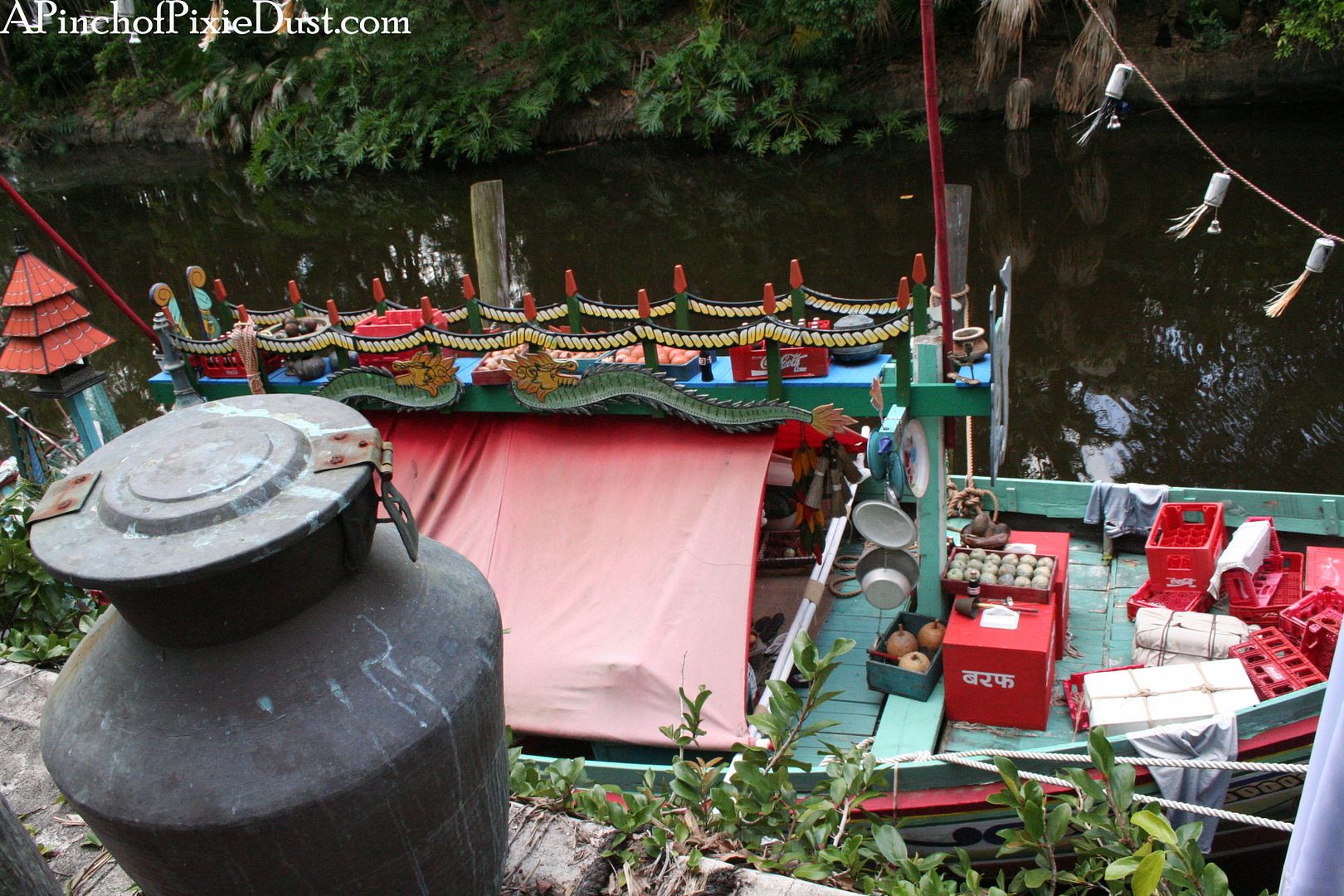 The tables are just next to the water and overlook this very colorful boat. There are so many hidden statues and interesting details in this area!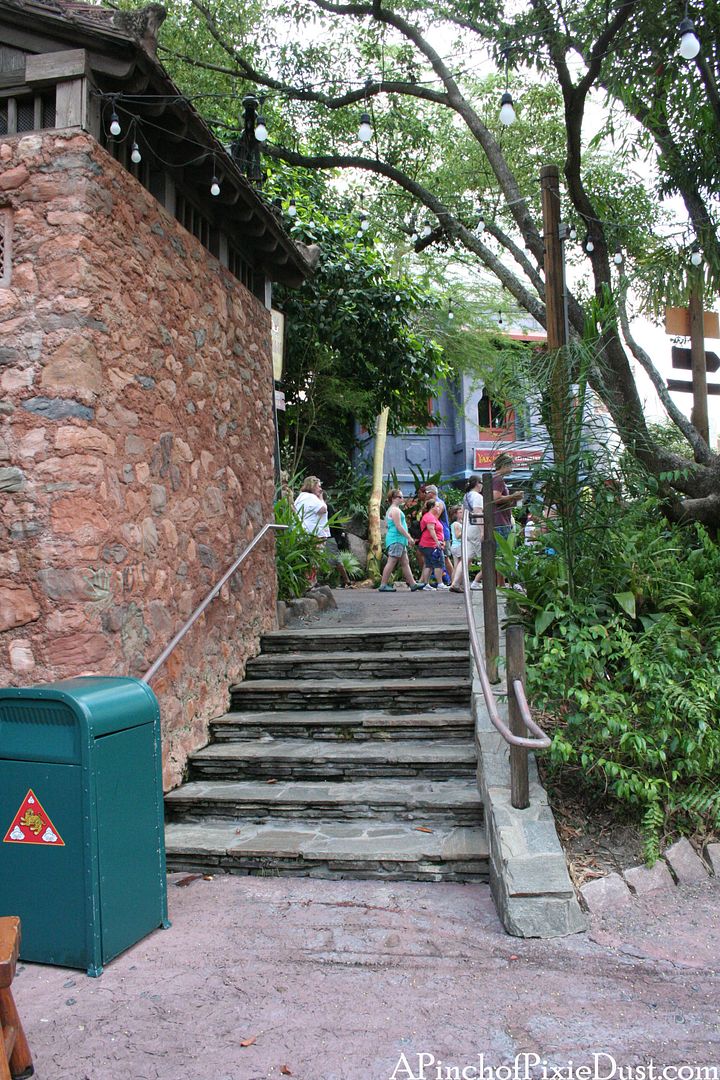 The rest of the world is rushing by right up those steps, but at your waterside table you can just sit and catch your breath for a minute. :)