There are so many little jokes and funny scenes at Walt Disney World - the classic ones that you just
have
to see every time you visit. This week's
Where in WDW trivia
involves two such characters who never fail to make me smile...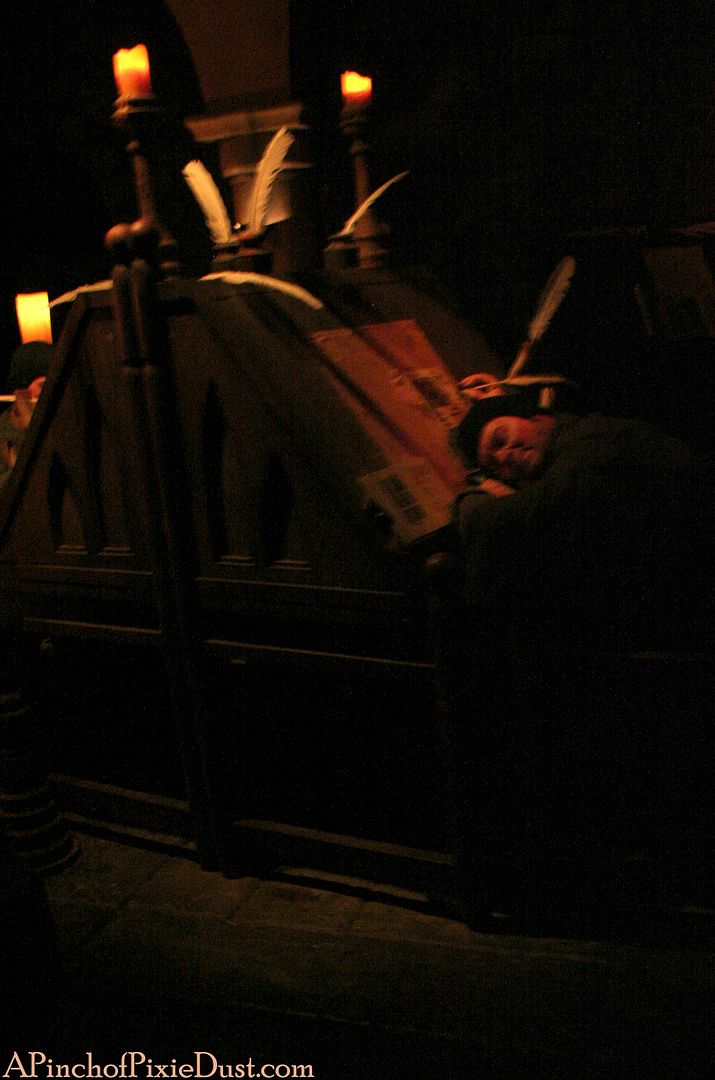 Two monks are working on either side of a desk...or rather, one is working hard...the other is hardly working. He's taking a snooze! Have you seen these two?
As for last week's challenge, the
shield and arrows
can be found on the stunning Grand Canyon fireplace in the lobby of the Wilderness Lodge!