Our weekly quest for the most delicous Disney desserts is taking us to one of my favorite Walt Disney World eateries today...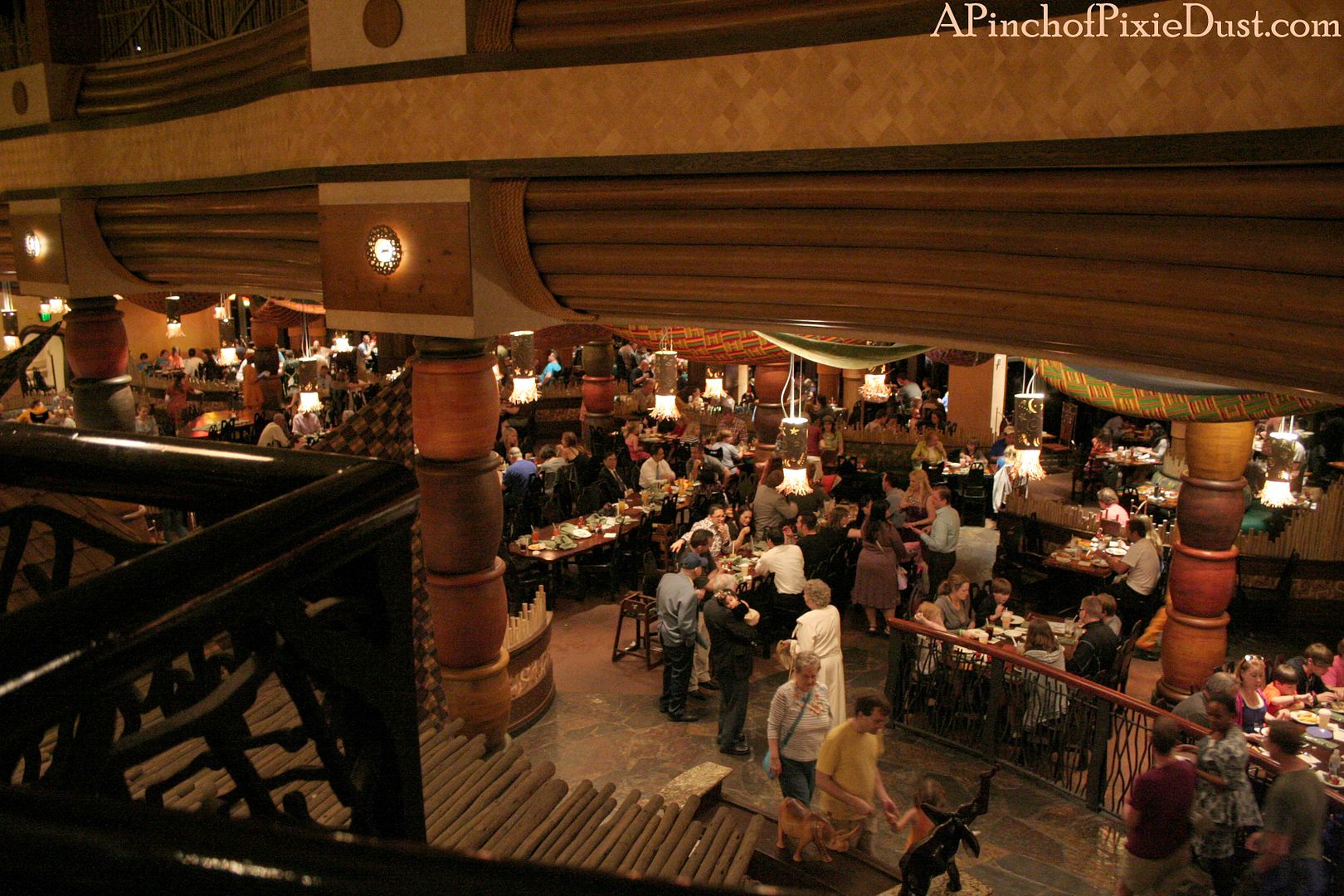 BOMA at the Animal Kingdom Lodge! I love how you approach Boma from the lobby - you head down the winding stairs and see the tables and the buffet spread out beneath you. This is evil-genius-marketing - whenever I walk down those stairs I wish I had a Boma reservation. We don't always...but it's especially exciting when we do!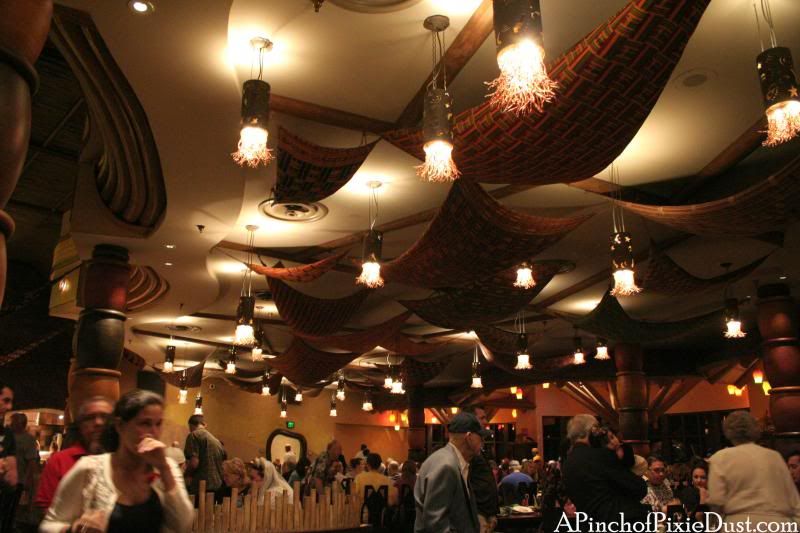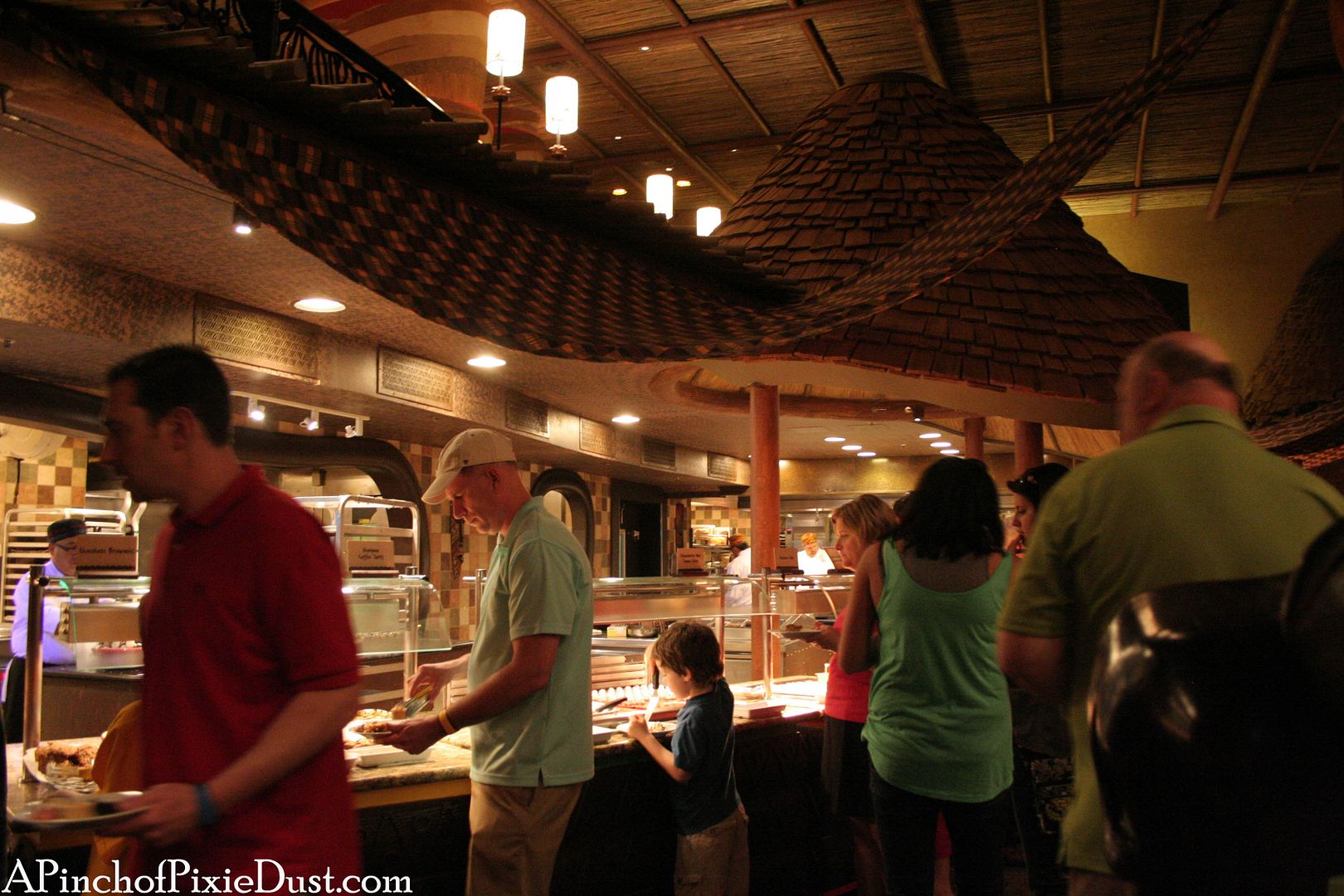 The marketplace-style decor in here is so gorgeous with all the different fabrics and designs - some of the tabletops are even patterned! Naturally I had to dress to match...
I bought this dress with BOMA/
Animal Kingdom
/Animal Kingdom Lodge in mind,
remember
? So now whenever I wear it I think of fun times at Disney!
You know a BOMA vlog was necessary. ;)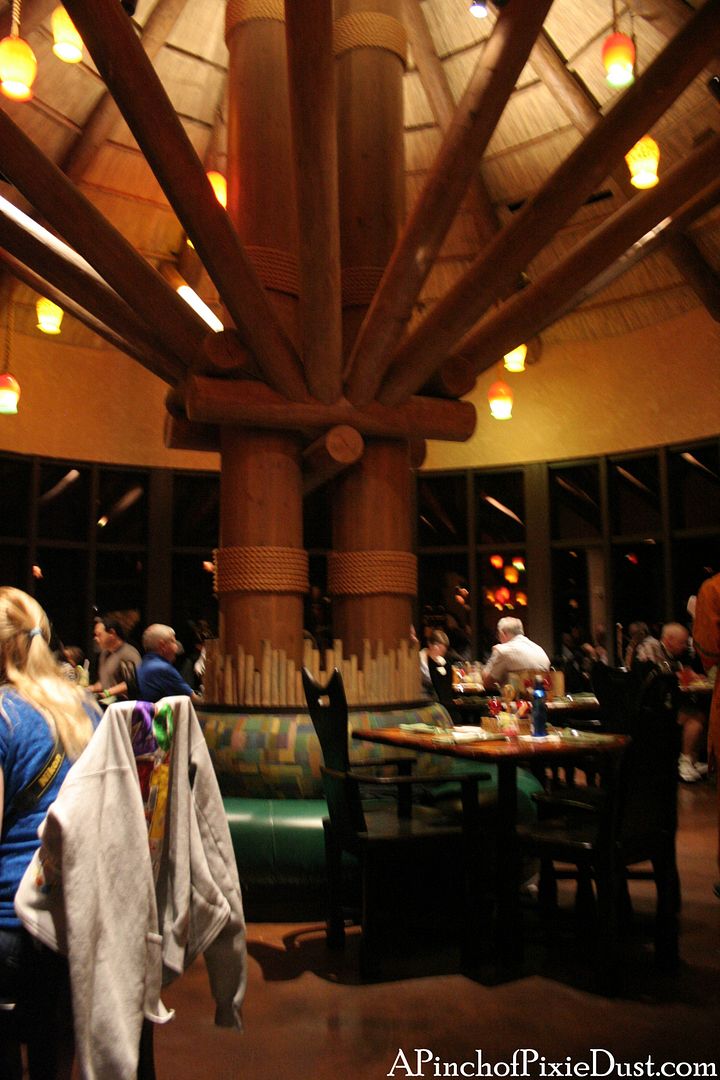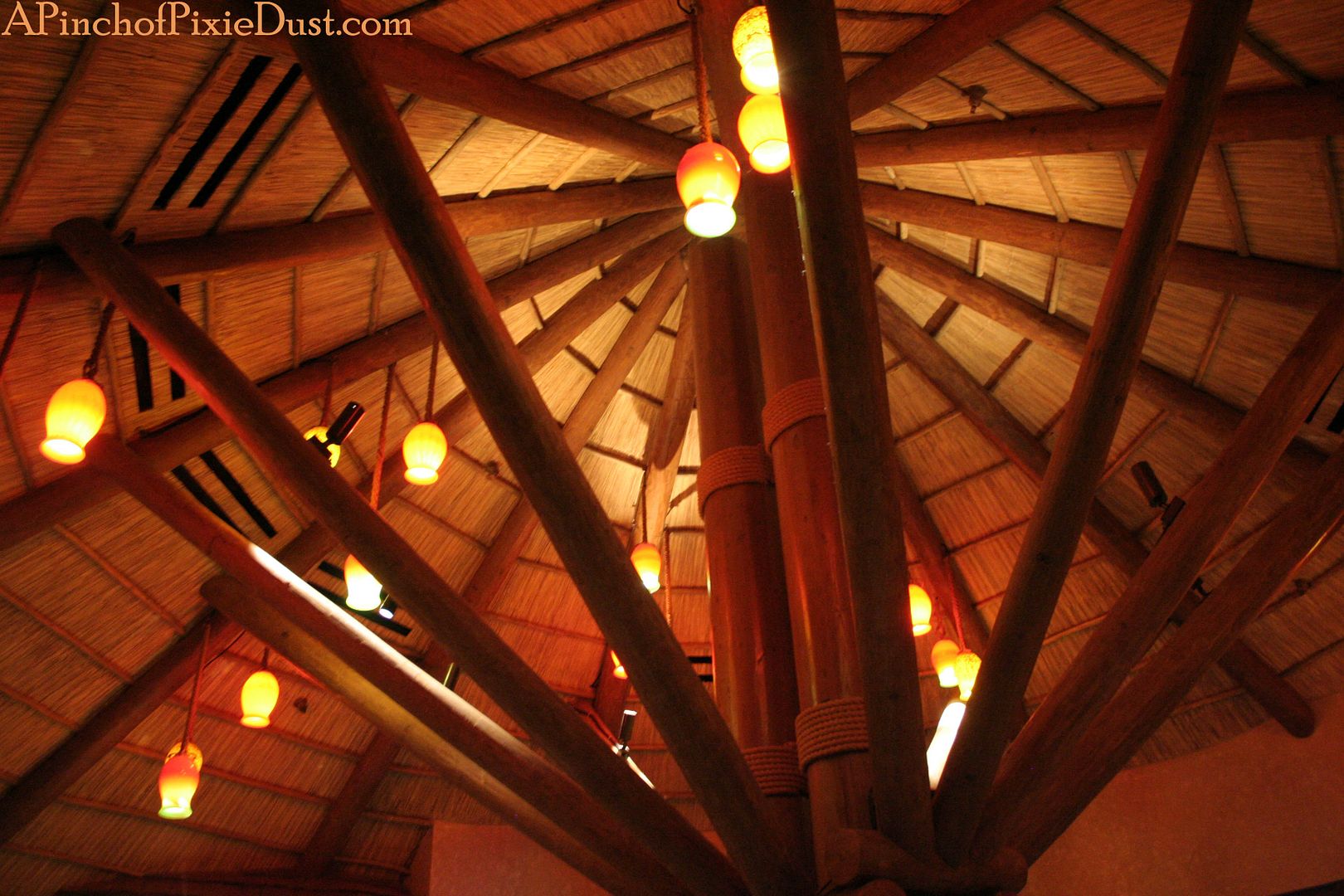 We got to sit back in one of the little alcoves. I loved the lamps and beams and thatch above. But what are we still talking about the decor for...let's get to the sweets!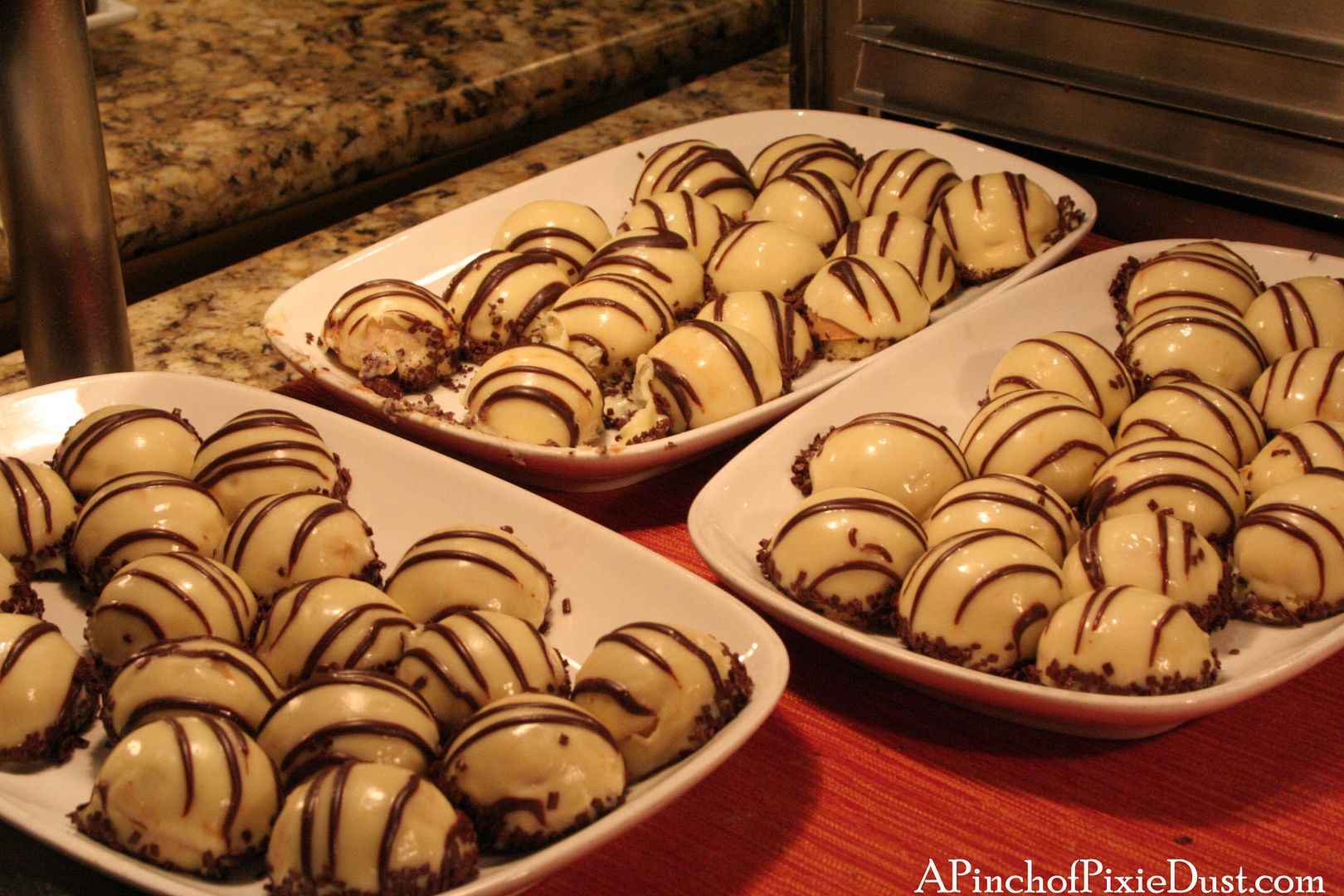 We have to start with the ever-classic Zebra Domes. They're practically synonymous with Boma. I've done a
Boma dinner tour
post in the past, and their dessert selection used to have so many classics - the chocolate cinnamon mousse, the caramel cheesecake, the peanut butter mousse, the passion fruit tart. This time most of the desserts were different and brand new (or at least new to me!)...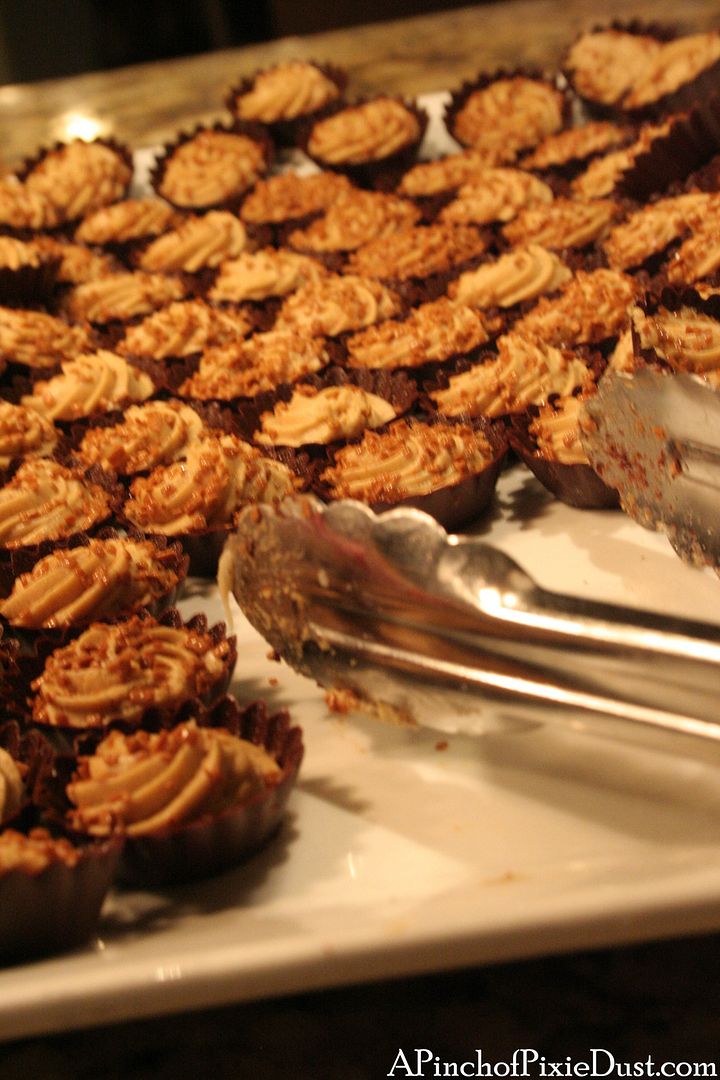 The Kenyan Coffee Tarts had gotten a new look and a little chocolate shell.
The strawberry mint panna cotta domes were a new face. They were tasty - you could really taste both flavors, such an interesting combination! But to be honest I missed the passion fruit domes...they were so fruity and refreshing.
This was the Orange Almond Cheesecake - the shape reminds me of the pumpkin cheesecake from
1900 Park Fare
. I'm not a huge fan of this dessert design - there's too much crust and not enough cheesecake.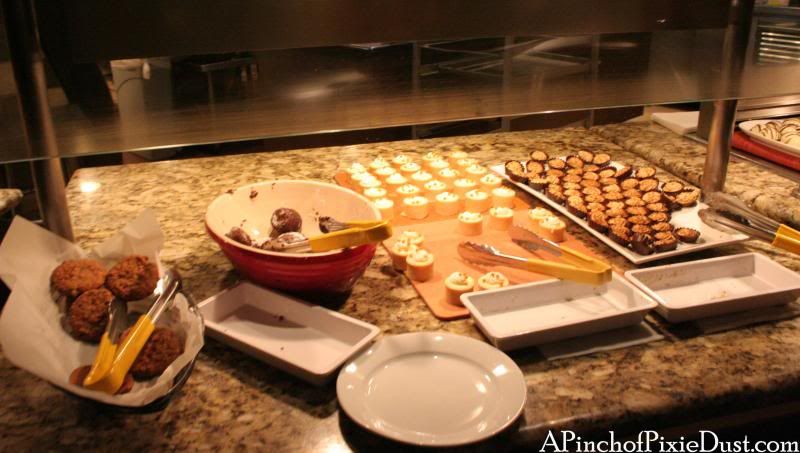 A look at the dessert spread - there were round brownie bites in the bowl (just like the brownies up in the
Kilimanjaro Club
during afternoon snacks...the desserts in the club are often similar or even identical to Boma desserts).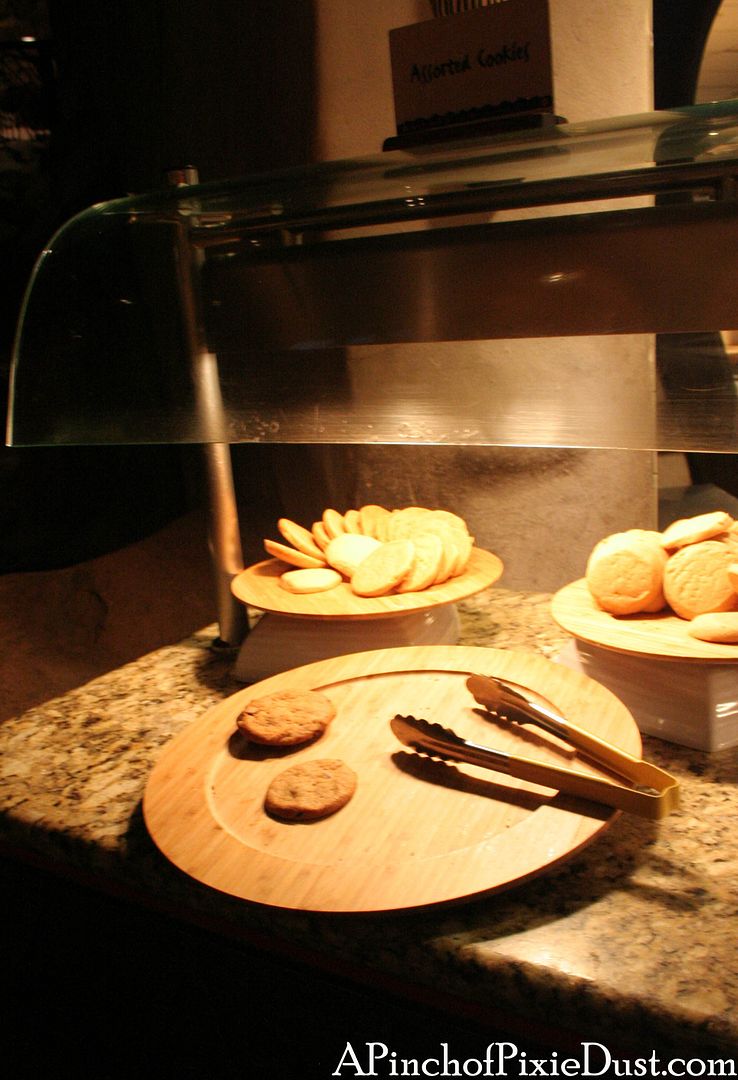 A few more treats - cassava cakes and sweet potato bread pudding on the left and cookies on the right. The chocolate chip always run out first.
Cassava cake is apparently made from yucca root and coconut root - I didn't try it. I had a bit of the sweet potato bread pudding, and it was good but not great.
As you can probably tell, I wasn't really impressed with the dessert change. Before I felt like there was an almost absurd number of lovely different treats to try - but while the number of options is almost the same (there was one more previously), the new flavors don't seem as enticing. Then again, that's just based on my tastes. To another palette maybe the new offerings might look that much tastier! And of course there were still plenty of delicious things to eat...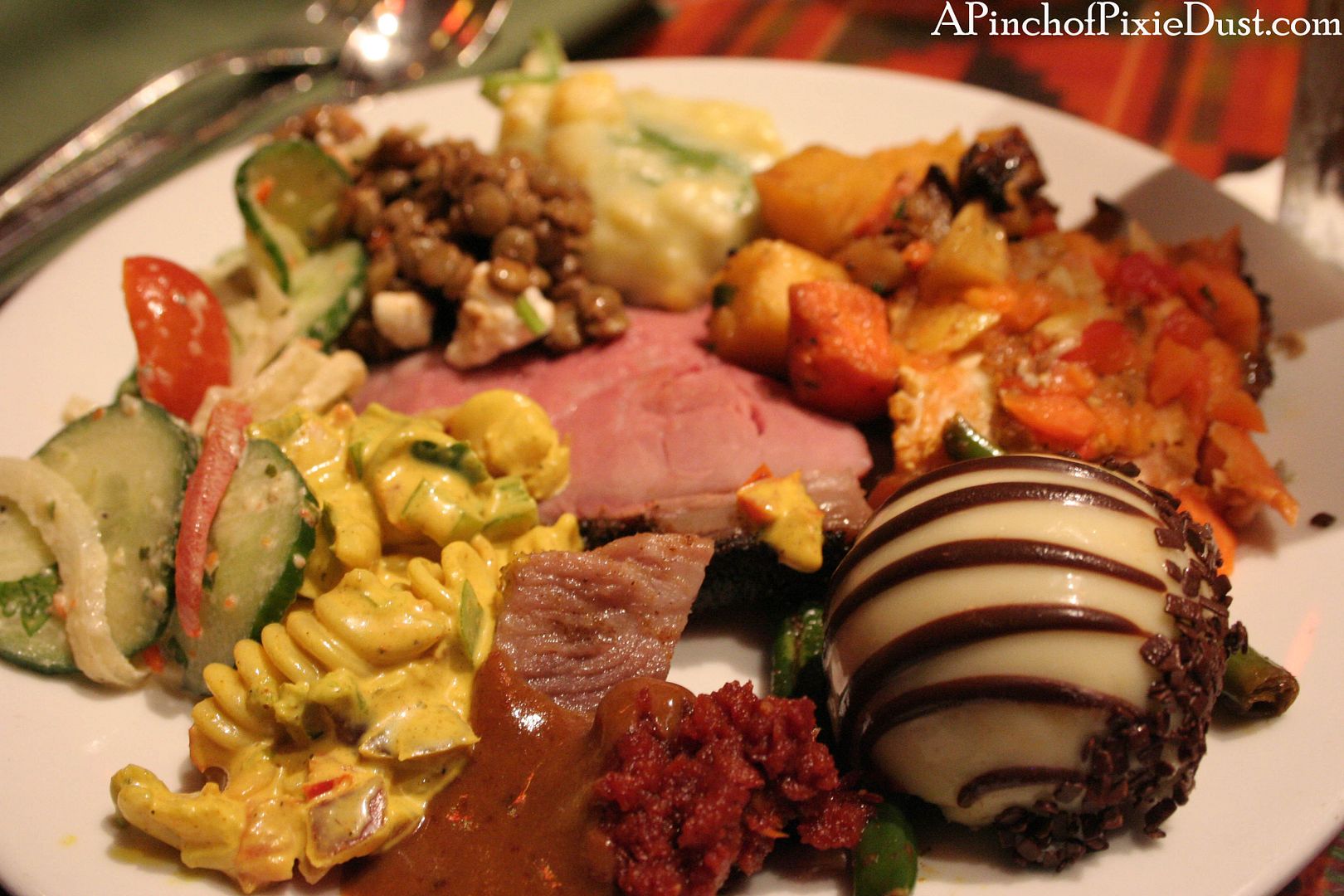 I'm normally a big dessert person, but at Boma the savory items are the real stars - there are so many interesting dishes with crazy flavors!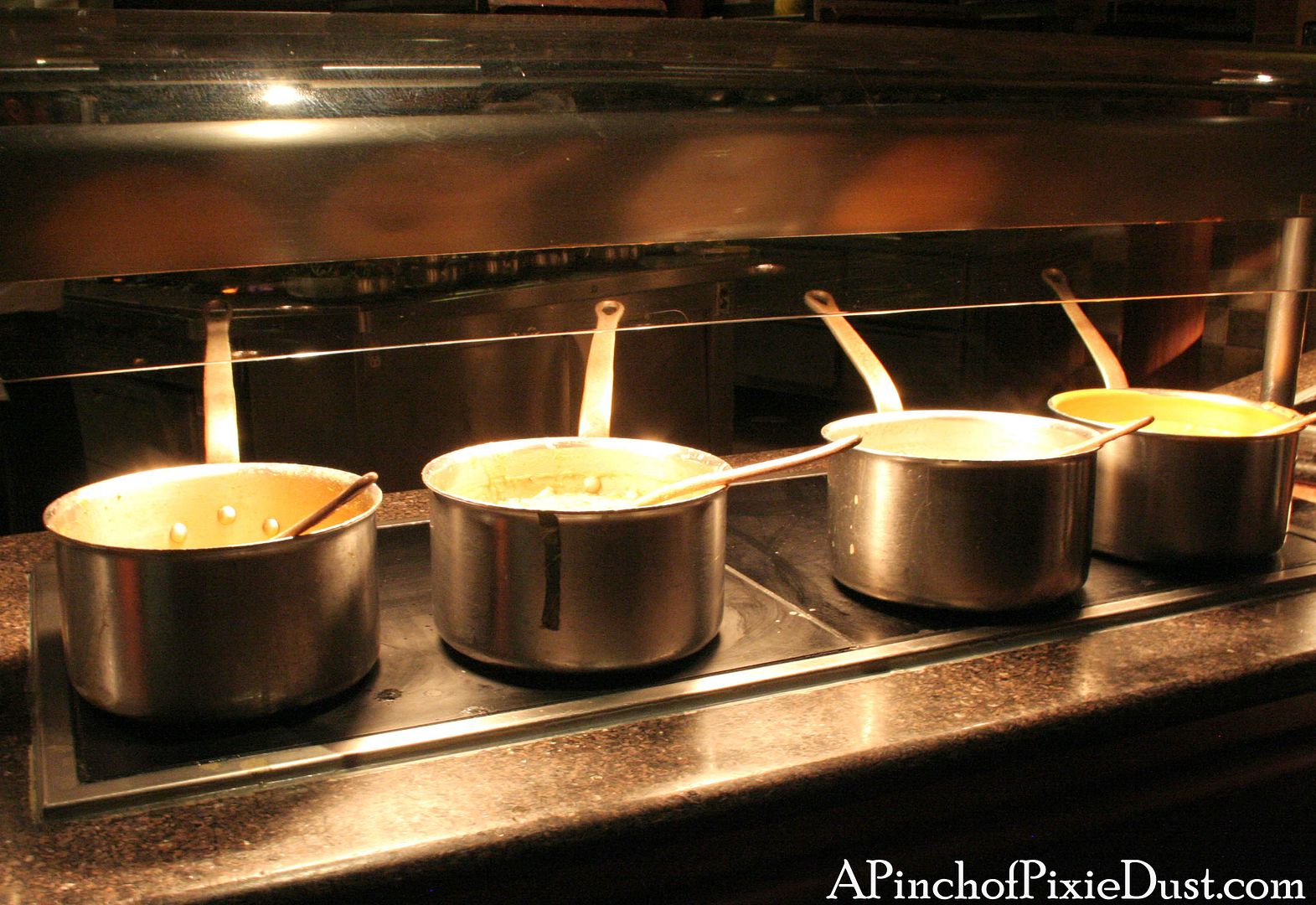 I could probably make a meal just off the soups - curried coconut seafood stew, mushroom soup, carrot soup, and black-eyed pea and ham soup with mustard greens.
\
And then the durban spice chicken...and the SALMON is always so delicious...
They have something called Feisty Green Beans. I love it. And that's just one of many funky food names at BOMA - they're half the fun!
Are you a fan of Boma's new desserts??