Come on down! Stop on by! Hop a carpet and FLY!
Let's take a trip to AGRABAH, shall we?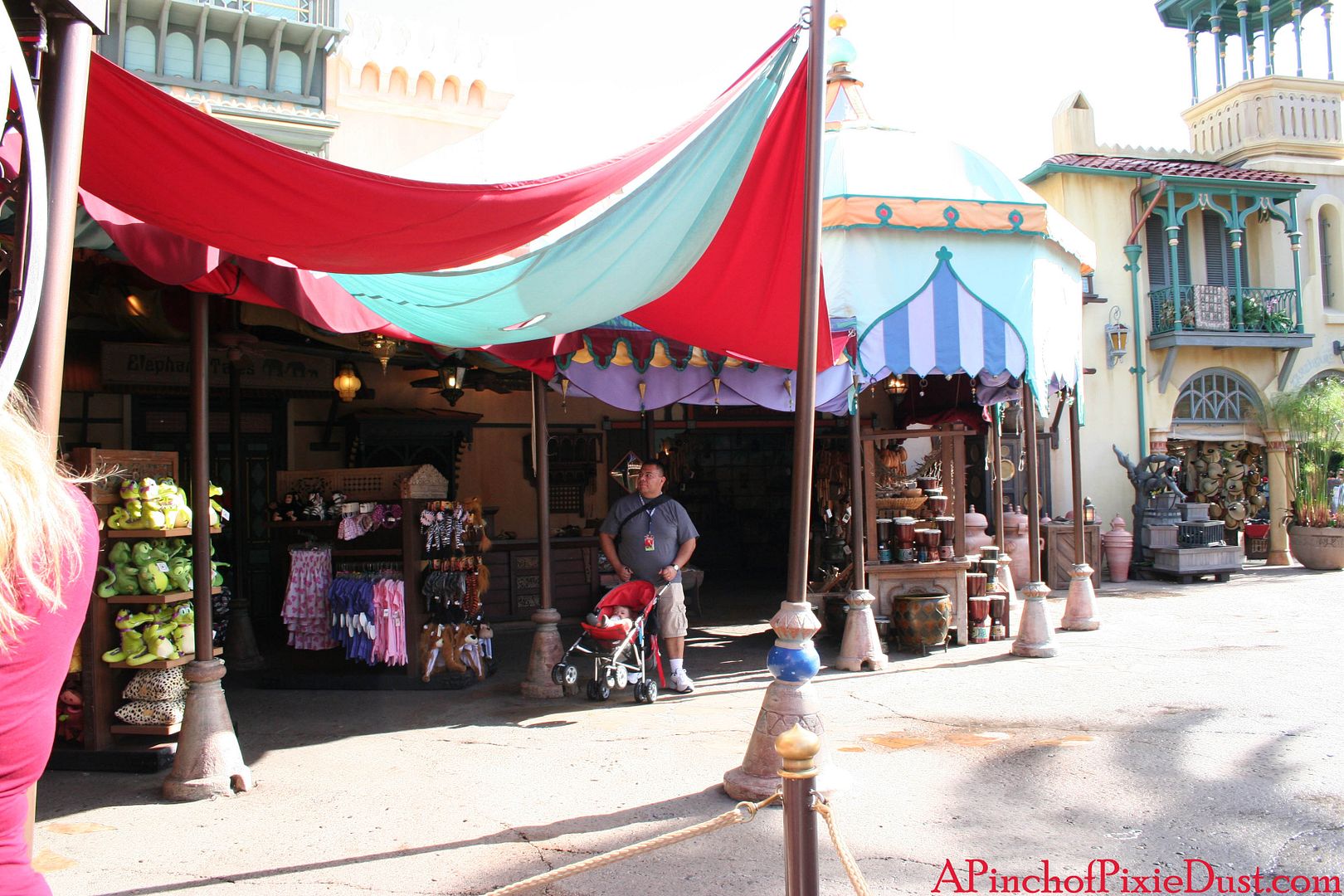 Adventureland's Agrabah at the Magic Kingdom, that is!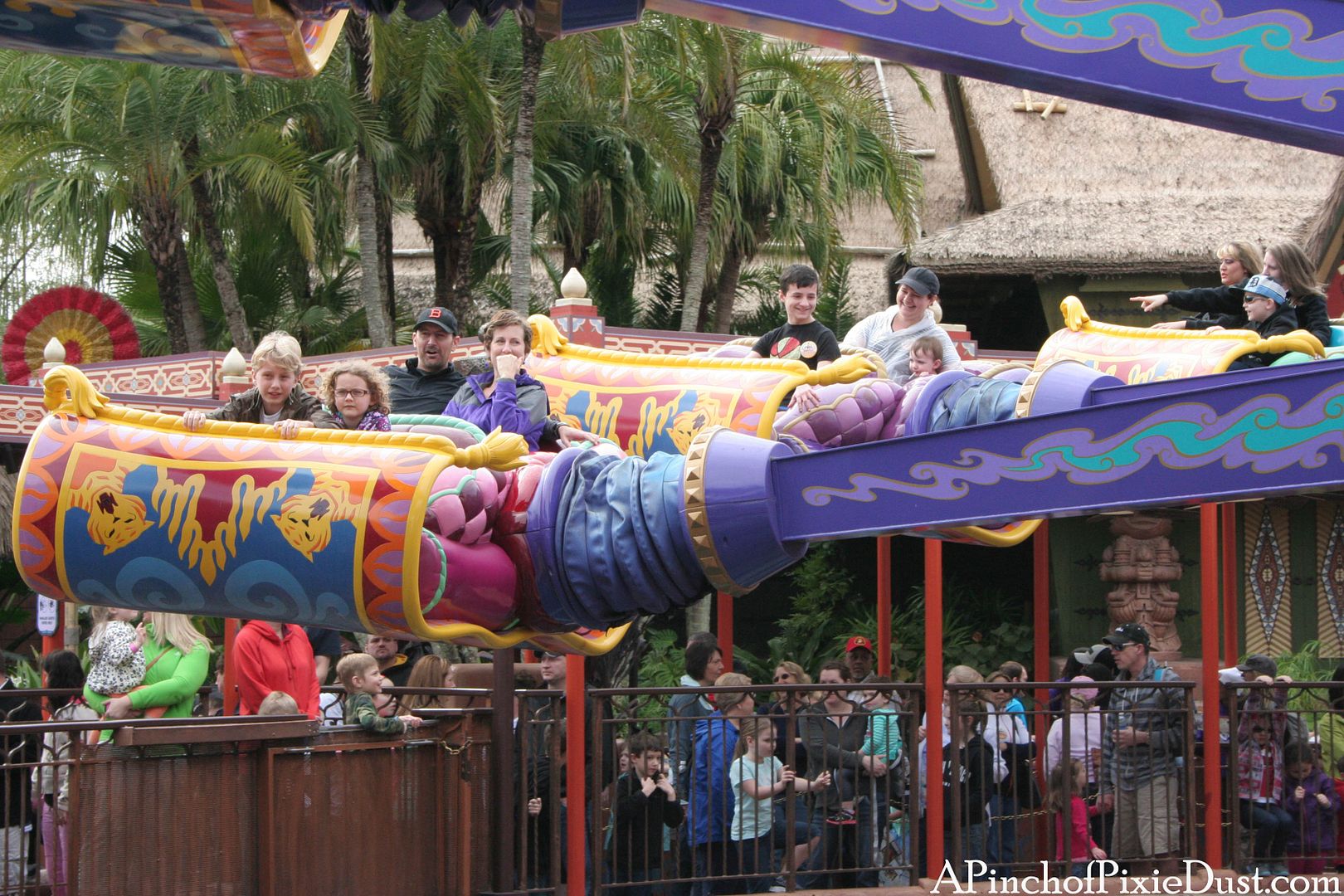 Too often when I'm in Adventureland I'm focused on getting to the Jungle Cruise or the Tiki Room. But on the other side of the Magic Carpets there are so many beautiful details in the Agrabah Bazaar to be discovered. That's where we're going to wander...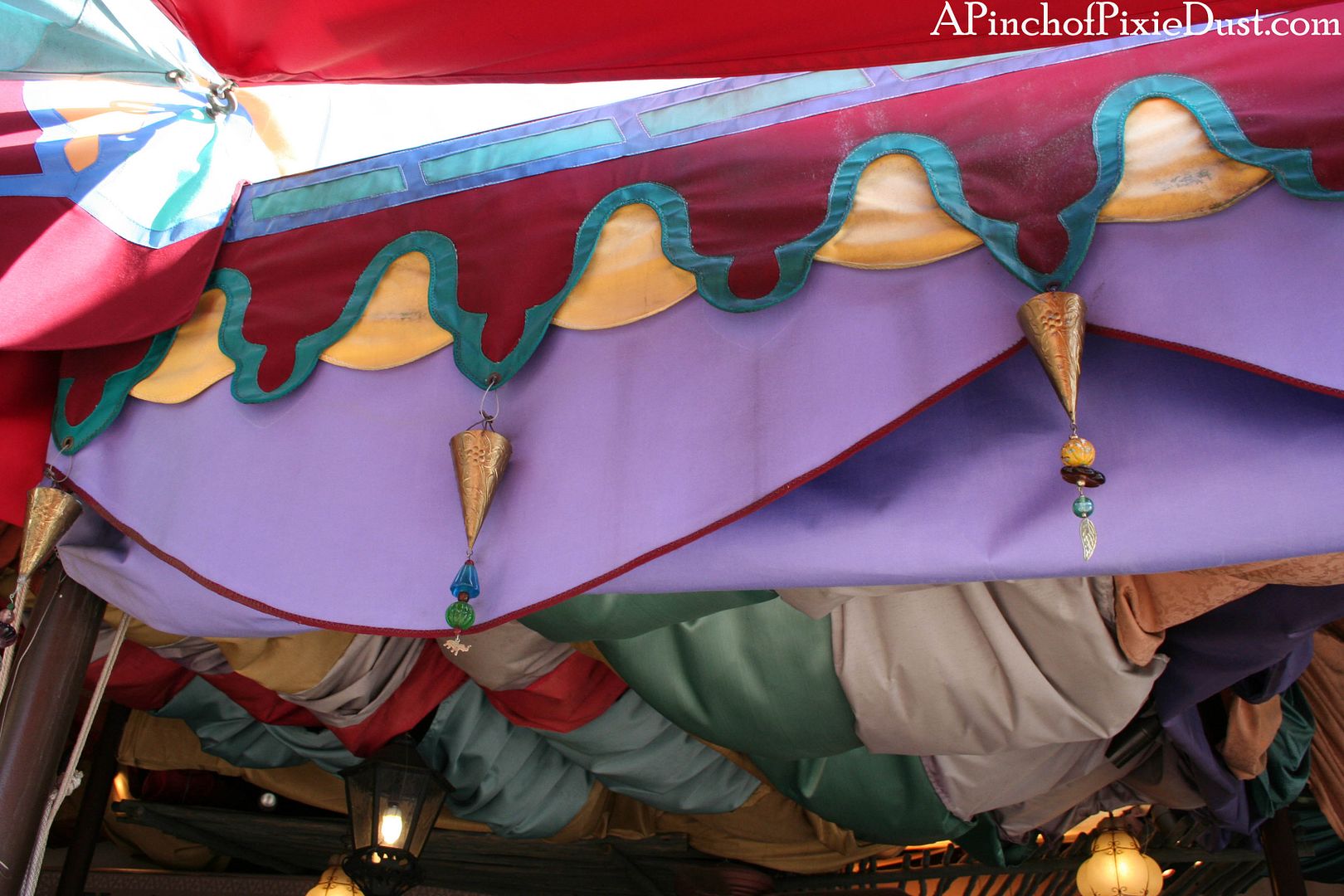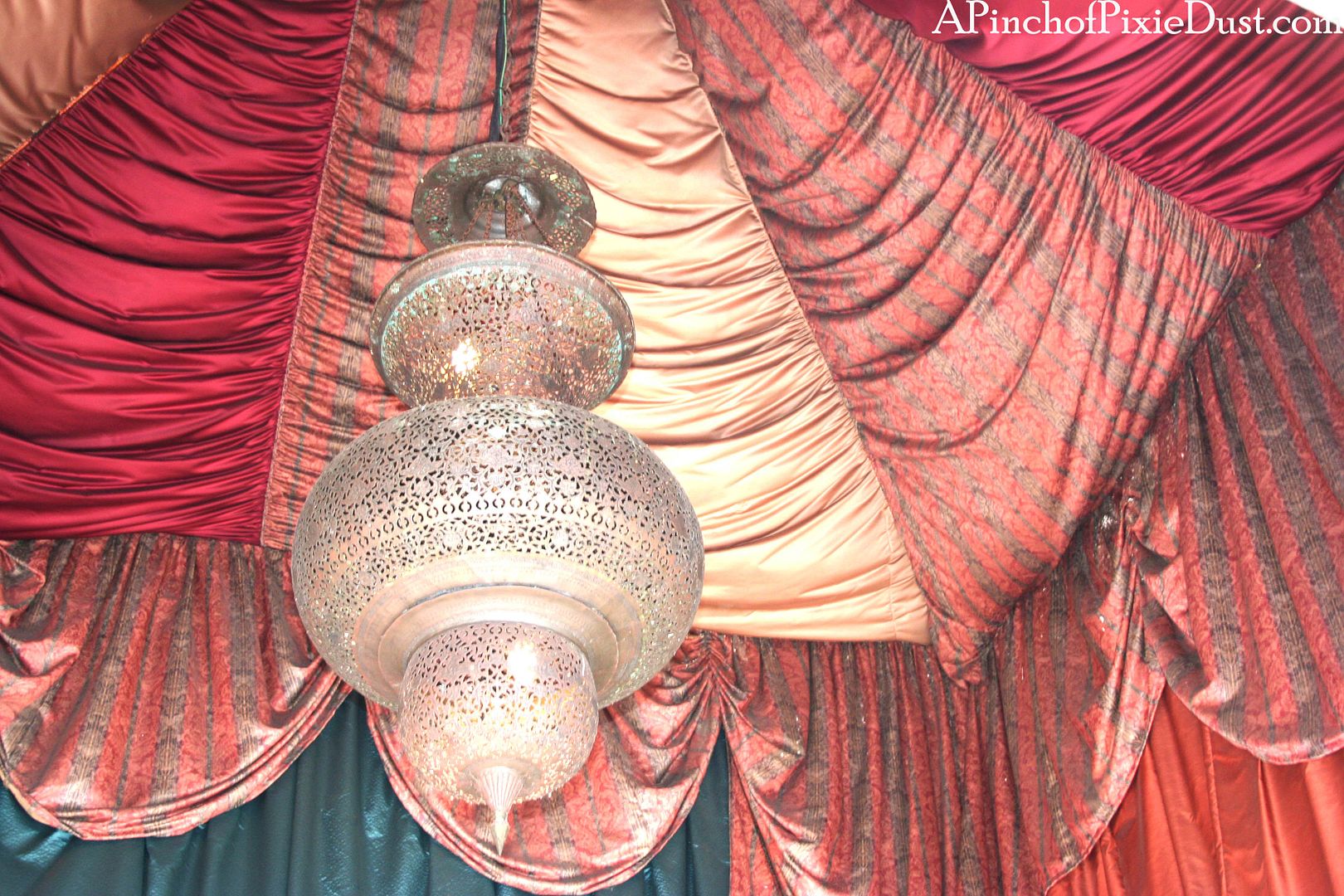 I can never stop looking up because the ceiling of the marketplace is so gorgeous...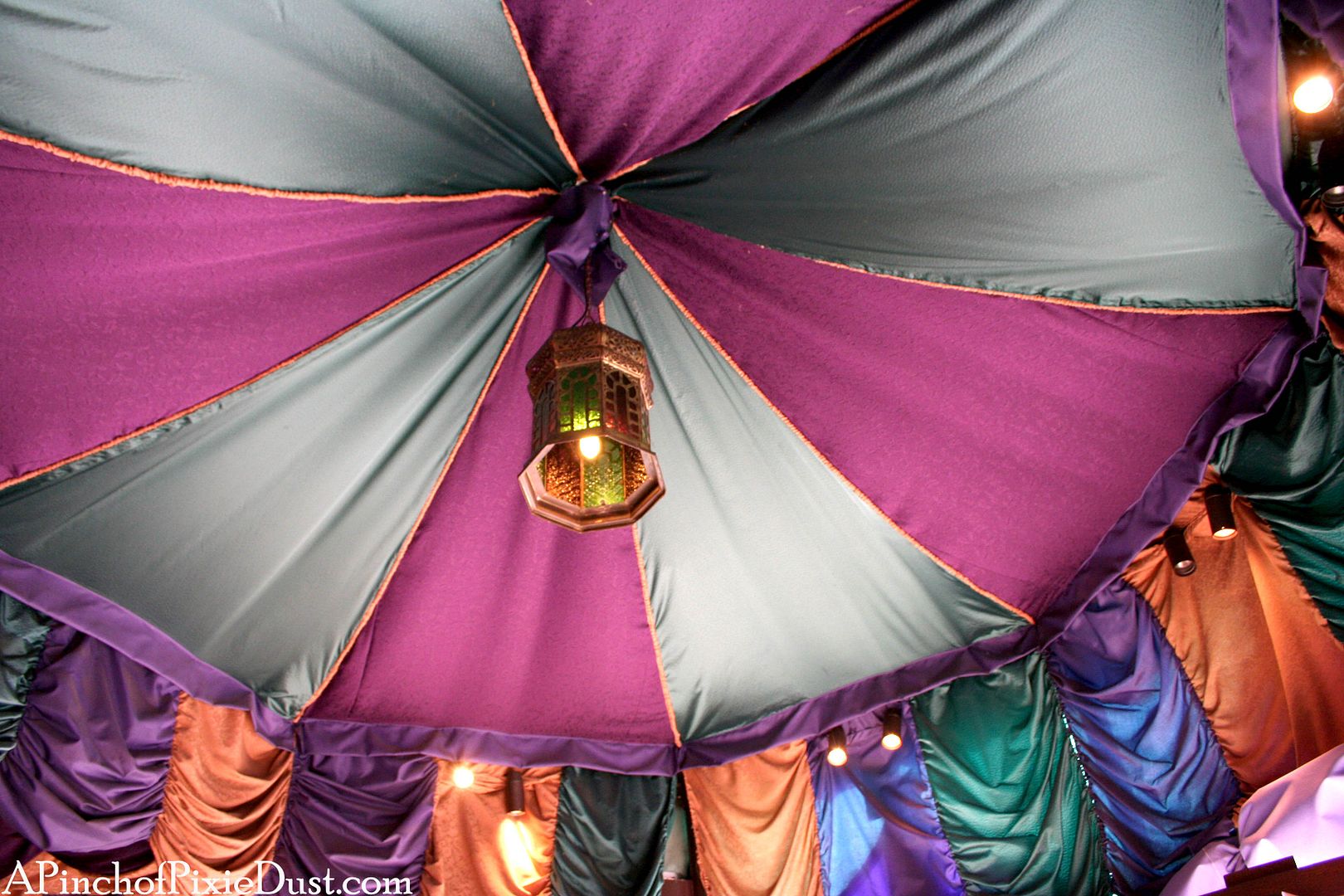 ...richly-colored fabrics are draped everywhere, with beautiful lanterns...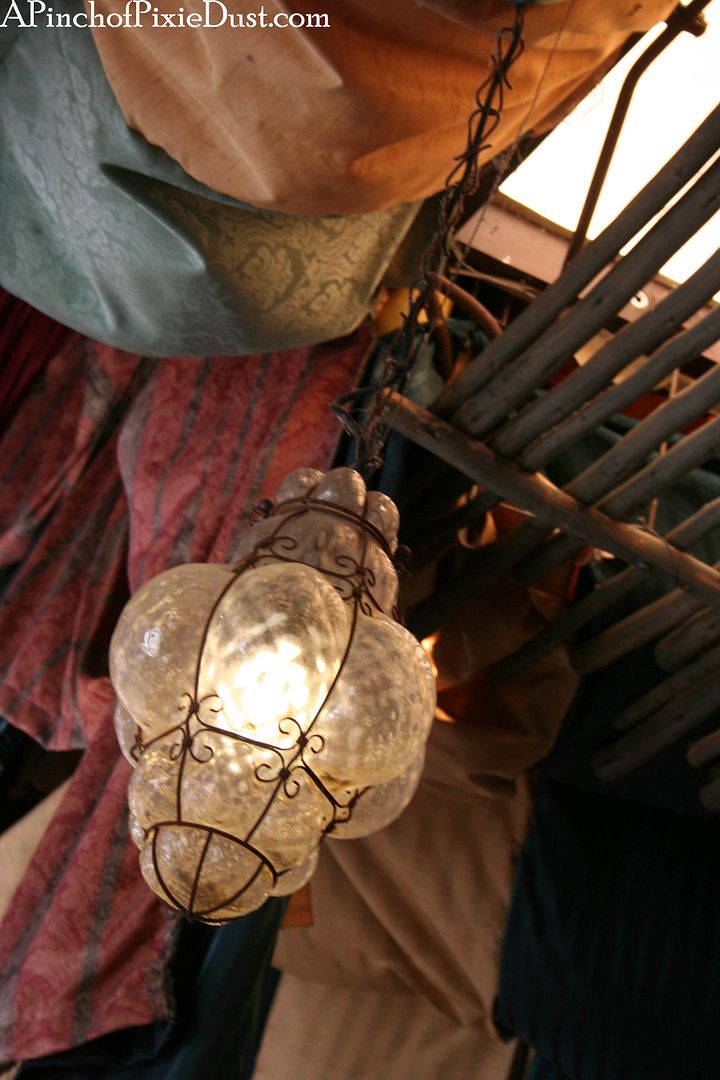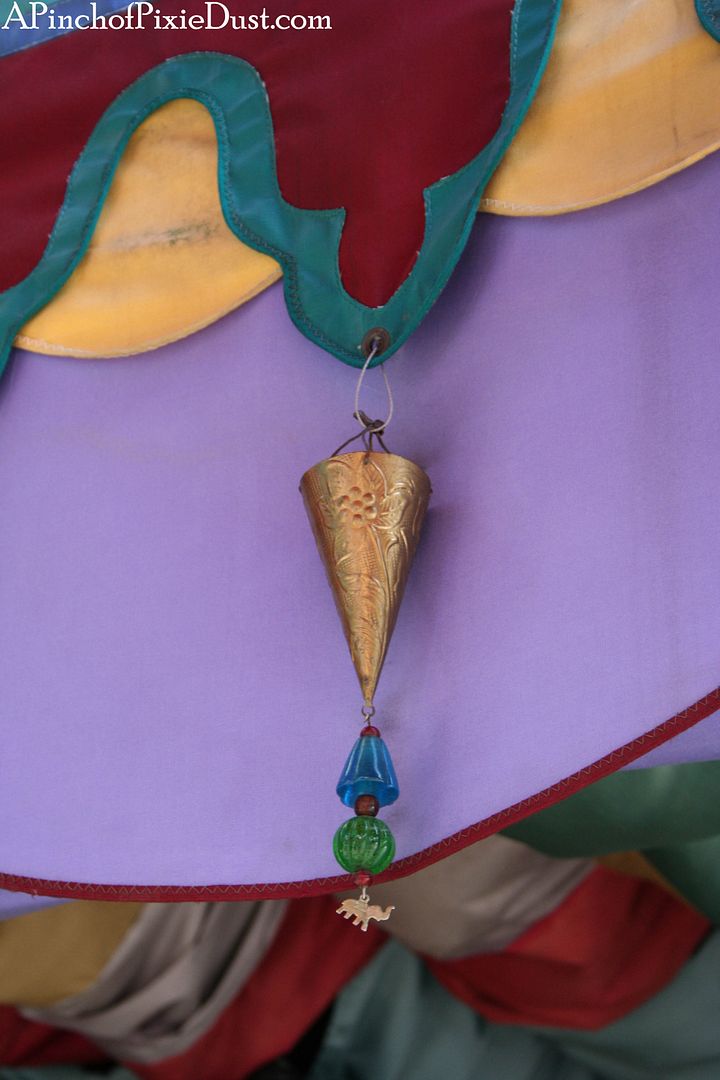 Do you see the little elephant charm in the photo on the right? Maybe that's because one of the shops is called...
Elephant Tales! So often Disney shops blend into one another, you don't even realize they have different names and theming!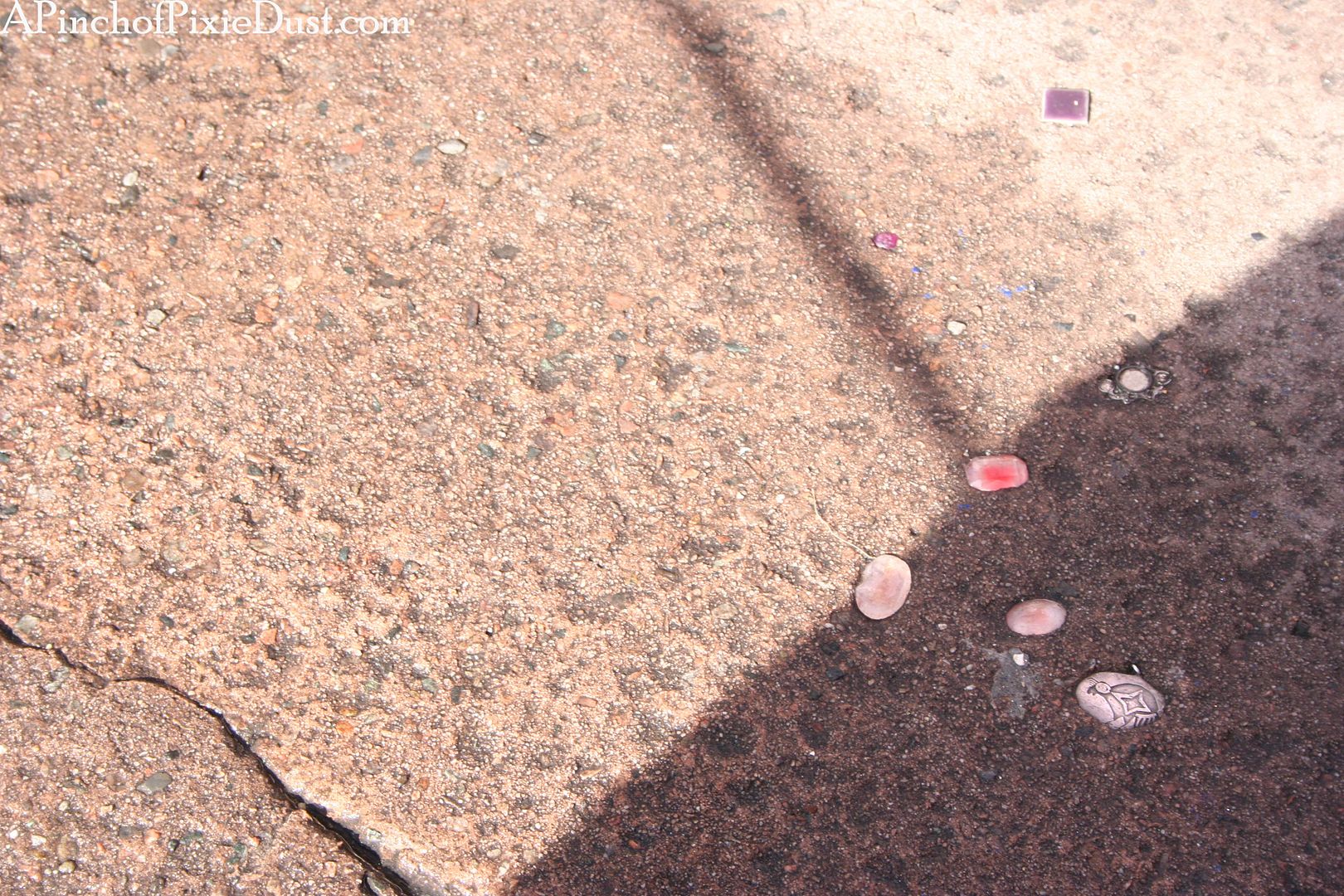 You can't just look up in Adventureland...you also have to look down...there are jewels embedded in the pavement!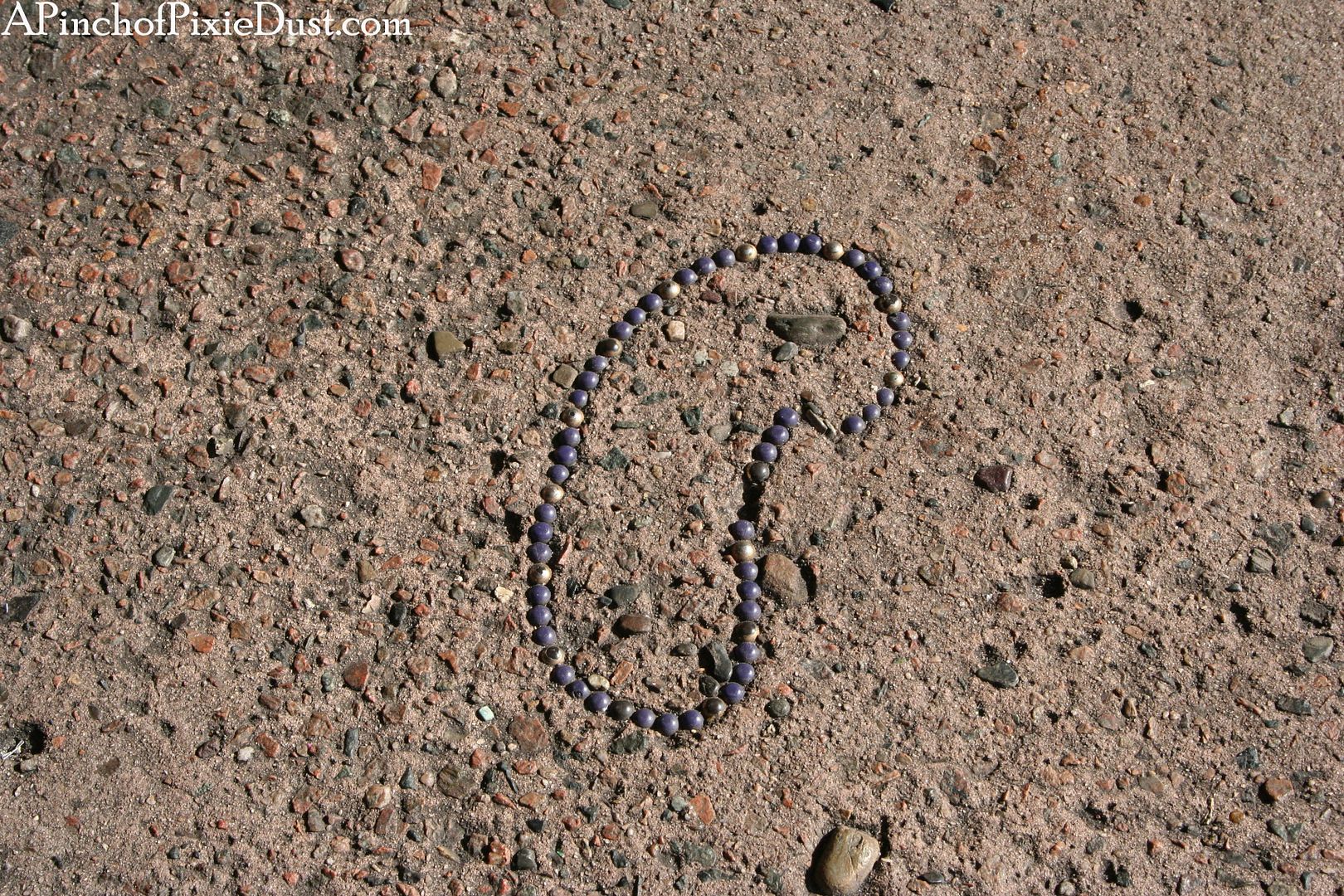 You'll find beads and charms and necklaces...and maybe even a hidden mickey...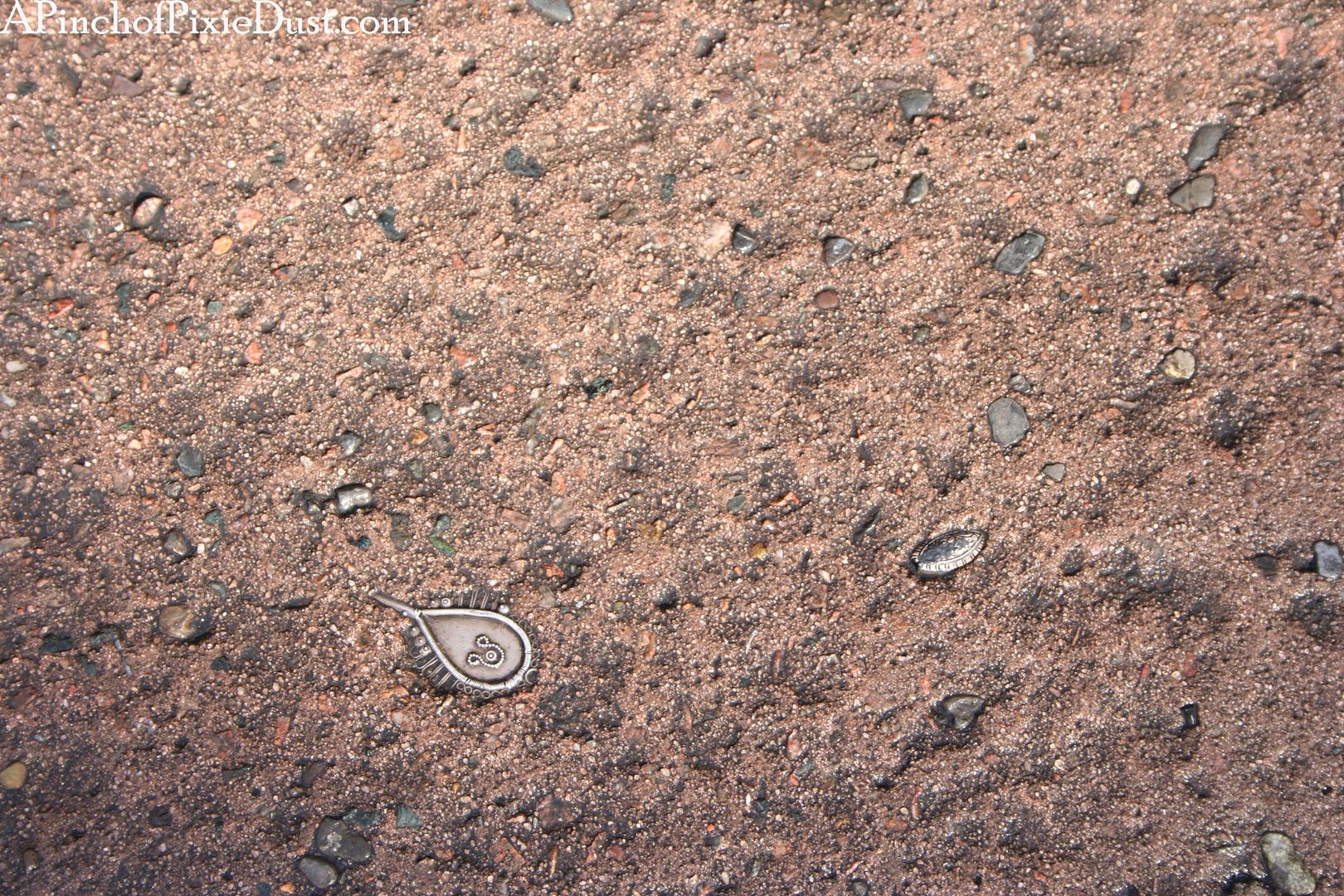 ...love this mouse ear medallion!
All the little rooms and passages and archways in the Adventureland shops really make you feel like you're wandering in an exotic marketplace...
With all the Disney details to take in (look at the crossed swords!), you would almost forget that there's merchandise to buy here too...
Of course there's a good-sized Jasmine section...because you can meet Aladdin and Jasmine right at the end of the marketplace! These two always seem to have a long line...if you're planning to meet them, it's a good idea to arrive 10-15 minutes before the time they're scheduled to come out for a meet and greet. They're popular!
I wish I could buy Agrabah-style footwear like Aladdin and Jasmine's at the Bazaar...
Those gold shoes - excuse me, sandals - totally deserve a funky photoshop filter, don't you think?
Disney girls know how to do fabulous slippers - just think of
Tinkerbell's boots
! I had to tell Jasmine how much I loved her fashion sense...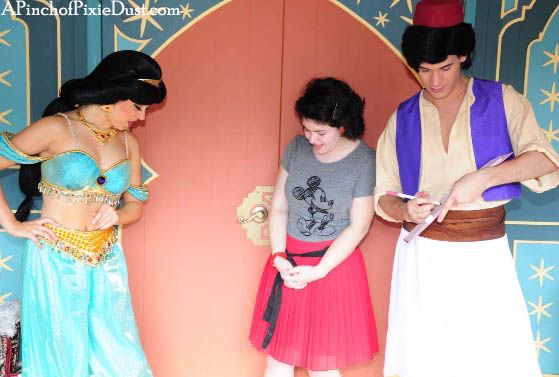 These two were so much fun to talk to! We talked hair styling tips...
Apparently the Genie styles Jasmine's coiffure every morning, and Aladdin's secret is camel spit. It keeps flyaways to a minimum during those windy magic carpet rides. Face character meet and greets are the best - you never know what they're going to say!
Will you be headed for Agrabah anytime soon?