This week's Where in WDW trivia is a two-parter. You can choose your Disney difficulty: easy or hard?
We'll do the easy first: have you ever spotted this Donald pinata scene? I love all the bright colors and the pink palm trees over the houses!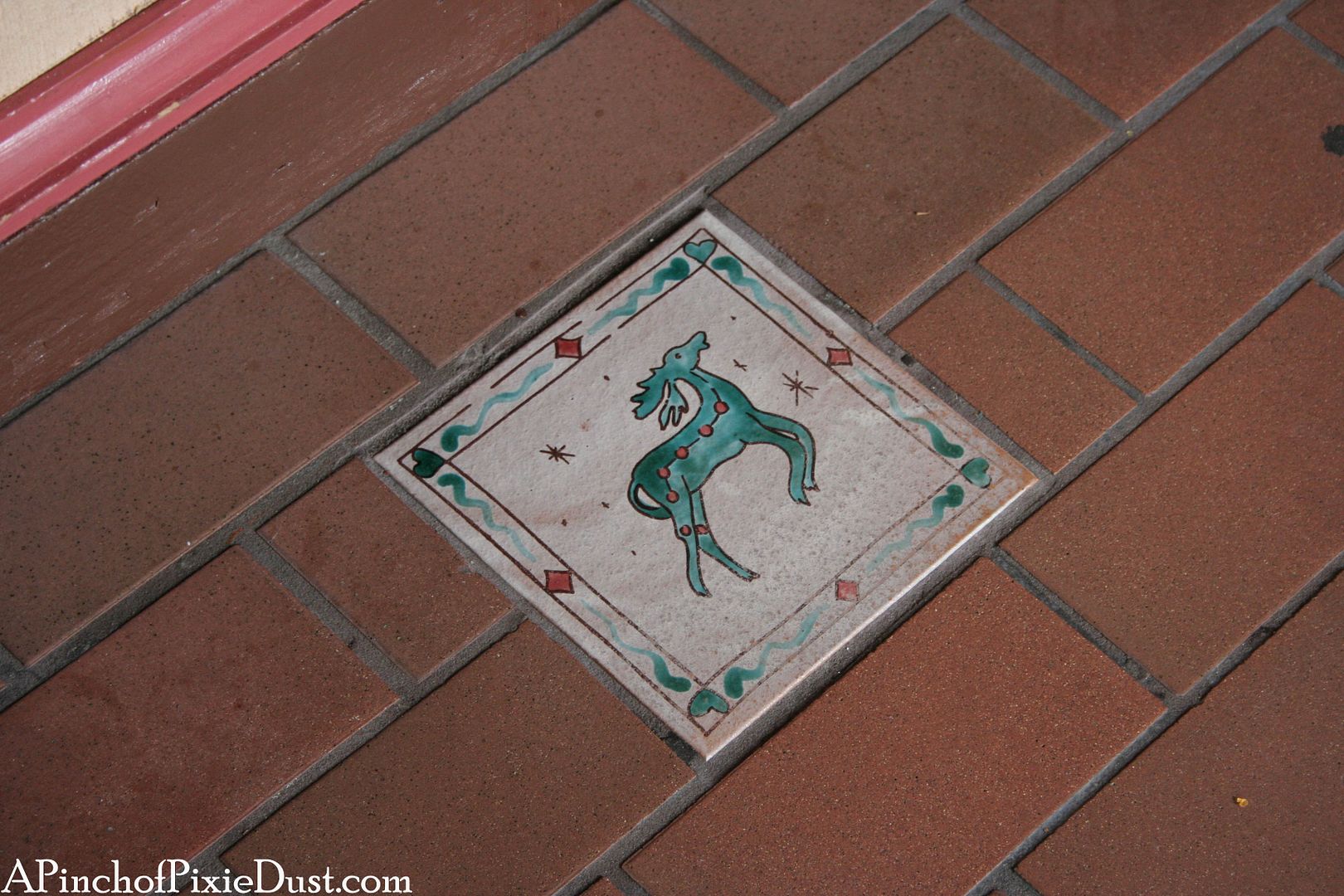 Now for the difficult: you may have stepped right over this pretty painted tile during your park peregrinations. Where do you think you can find it??
Post your guesses in the comments! :)
And kudos to everybody who guessed the location of last week's
monorail art
- you can find that painting at the Contemporary's Bay Lake Tower!